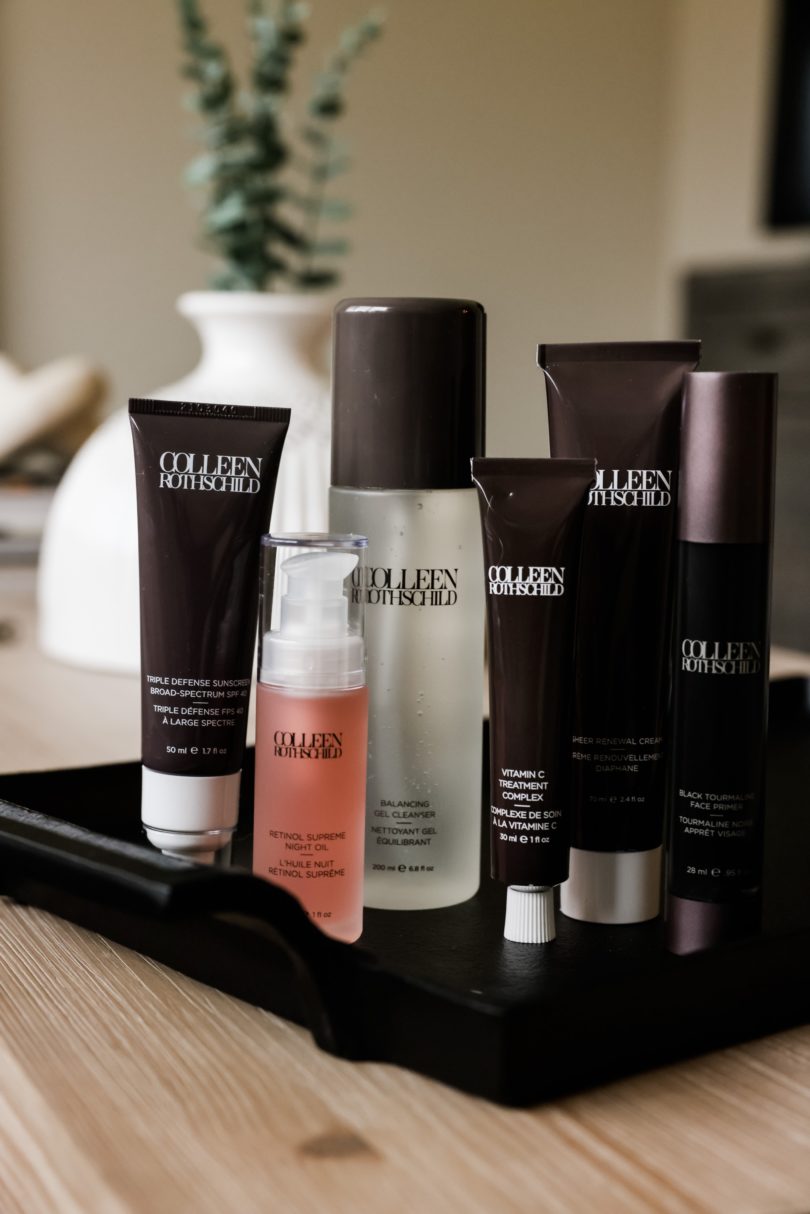 I'd say 70% of my skincare routine is from Colleen Rothschild Beauty and girl, it shows. I trust my face, body and hair with her products. (I'd probably trust my soul, too, if I'm being honest.) I've been a fan since 2014 and I've used it allllll! Since it's my favorite skincare, I wanted to share the sale with you this week. From now until Sunday, May 16th the Friends + Family sale is on and it's the best time to shop the site! Use code FAM25 for 25% off your entire purchase – find the sale here!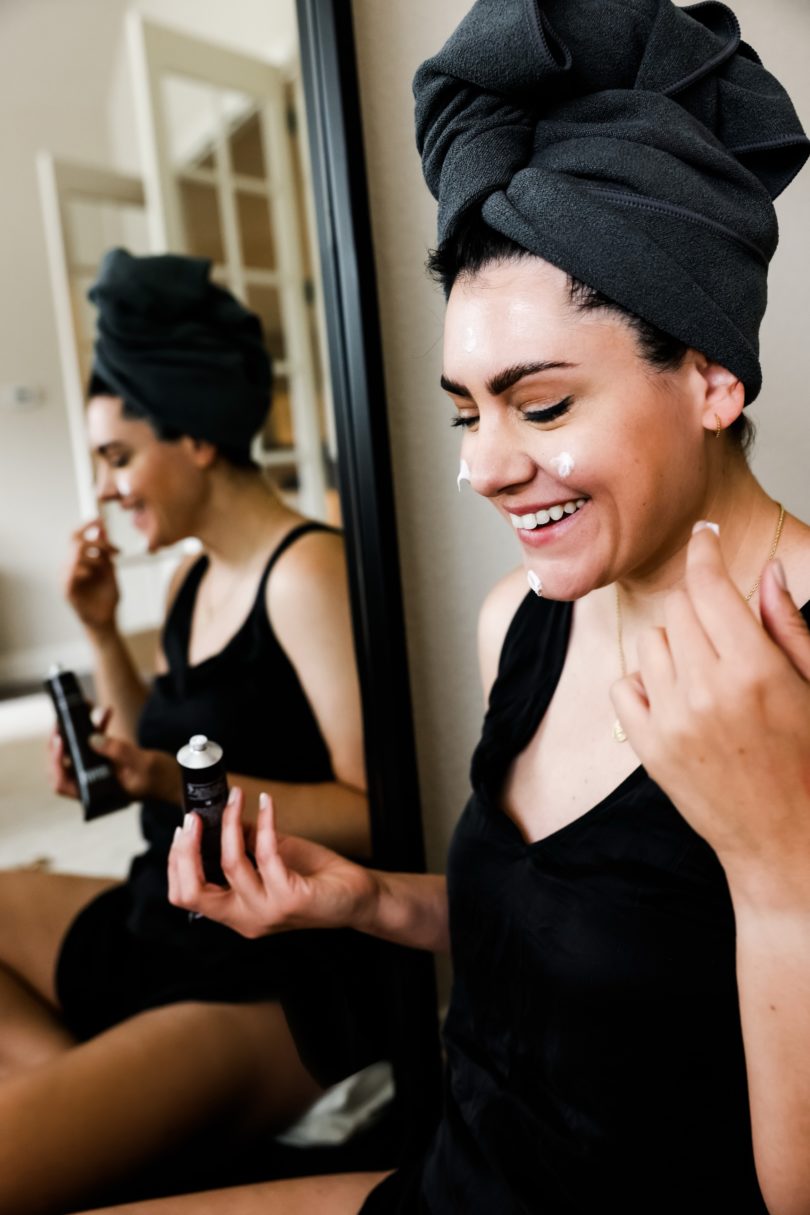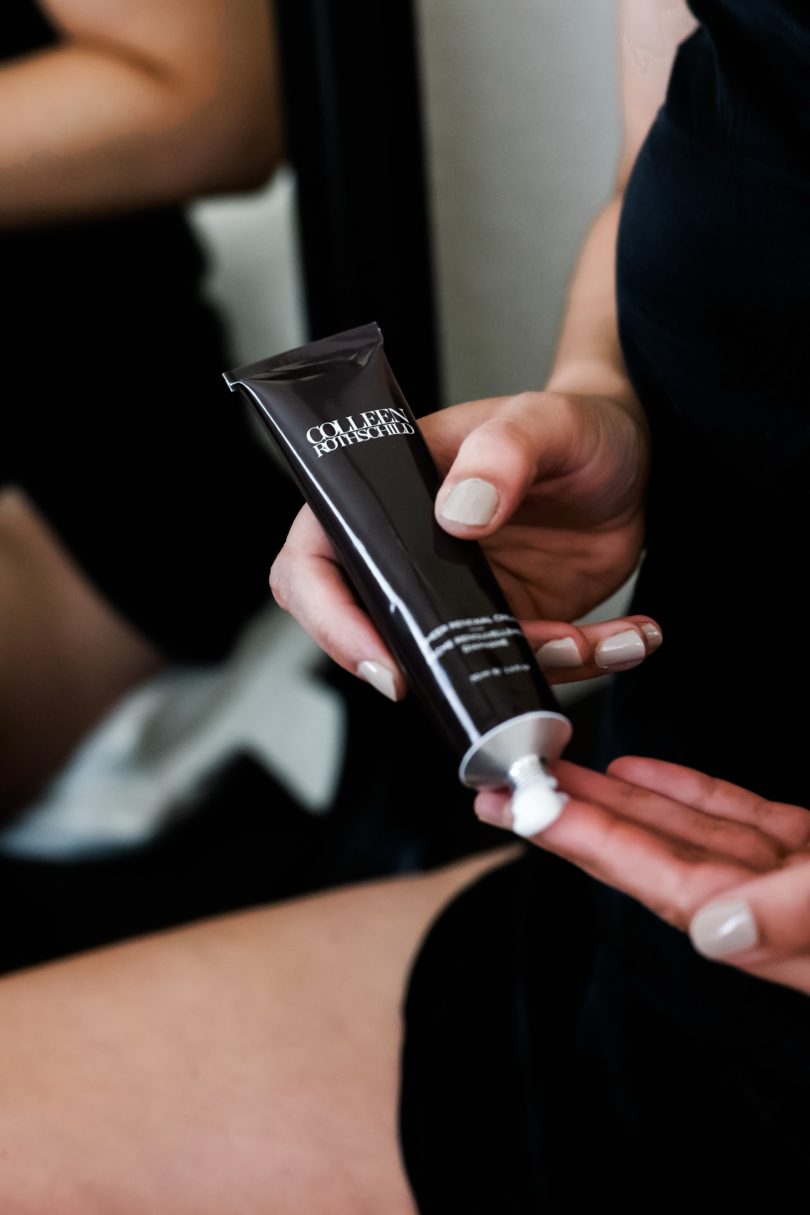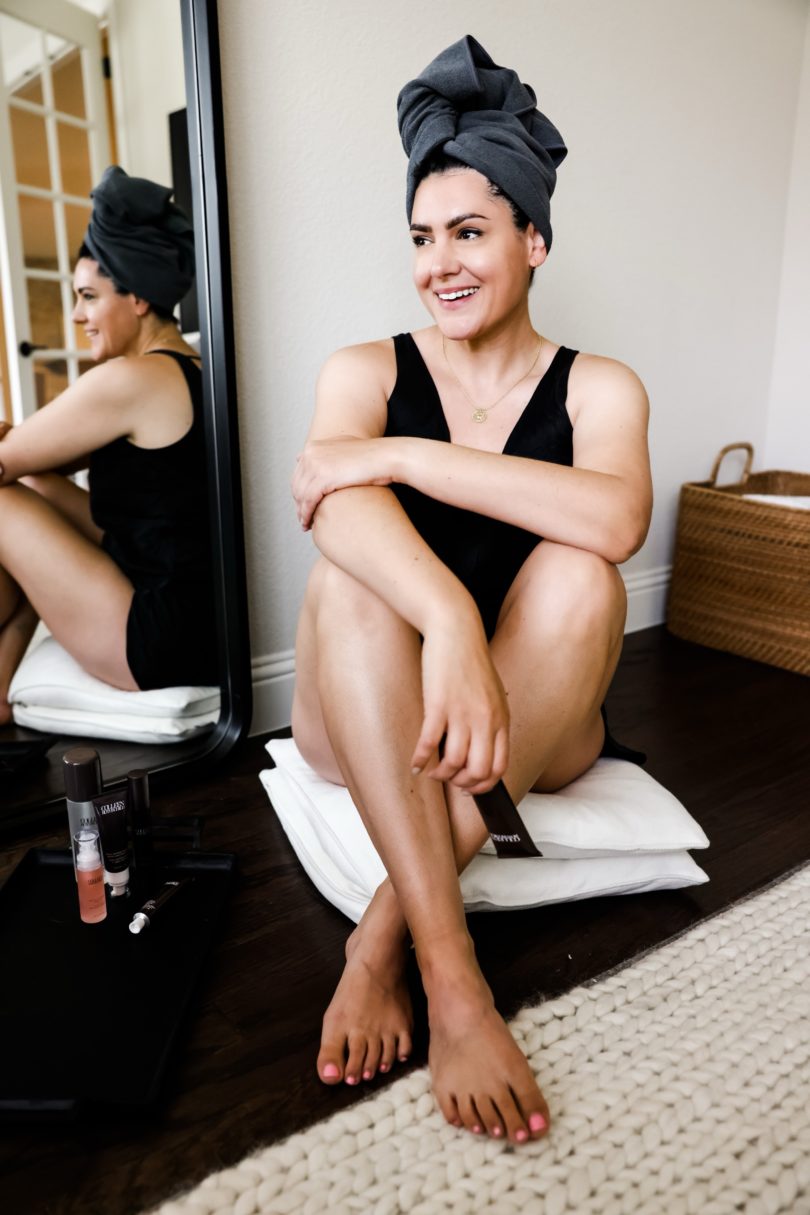 First timer? Start here.
If you haven't tried Colleen Rothschild yet, you really can't go wrong. I would say try one of these three best sellers first, if you want to give her line a shot. Either the super luxe Radiant Cleansing Balm (my absolute favorite face cleanser), the Sheer Renewal Cream (my everyday lotion) or her Face Oil No. 9 (I use this daily!). This trio is what I used for years when I was just trying on the regularity of a skincare routine.

My PM Routine
Now when I say I've tried it all… I'm not exaggerating. I really have and I've narrowed it down to my perfect routine. This is what I do for nighttime:

I start with the Radiant Cleansing Balm to clean my face and makeup off, then I follow up with the Glycolic Acid Peel Pads which works wonders on dull skin, then once that dries I alternate each night between Retinol Supreme Night Oil and the Mandelic Acid Radiance Serum and then end with the Retinol Supreme Eye Serum around my eyes.
My AM Routine
This one is a cleanse – moisturize – protect plan.  I like to keep it easy with the Balancing Cleansing Gel, Face Oil No. 9, Vitamin C Complex Treatment, Sheer Renewal Cream and the new Triple Defense Sunscreen SPF40. That's it!
You like how I listed 5 different products and said 'that's it' like it was nothing? LOL. I'm the worst kind of high maintenance.

The Summer Line Up
So these products below are some that I recommend for that summer glow!

Body & Hair Favorites
I will say if you're like meh on face skin care but you're a sucker for really moisturizing body lotion, you've gotta get this Honey Vanilla Body Butter from Colleen. The smell is so good and it lasts so long! I've also been using the shampoo and hair mask combo for about a year now and I love it! If you've ever thought, 'oh her hair is shiny' — these two products are why! That and I eat a lot of eggs.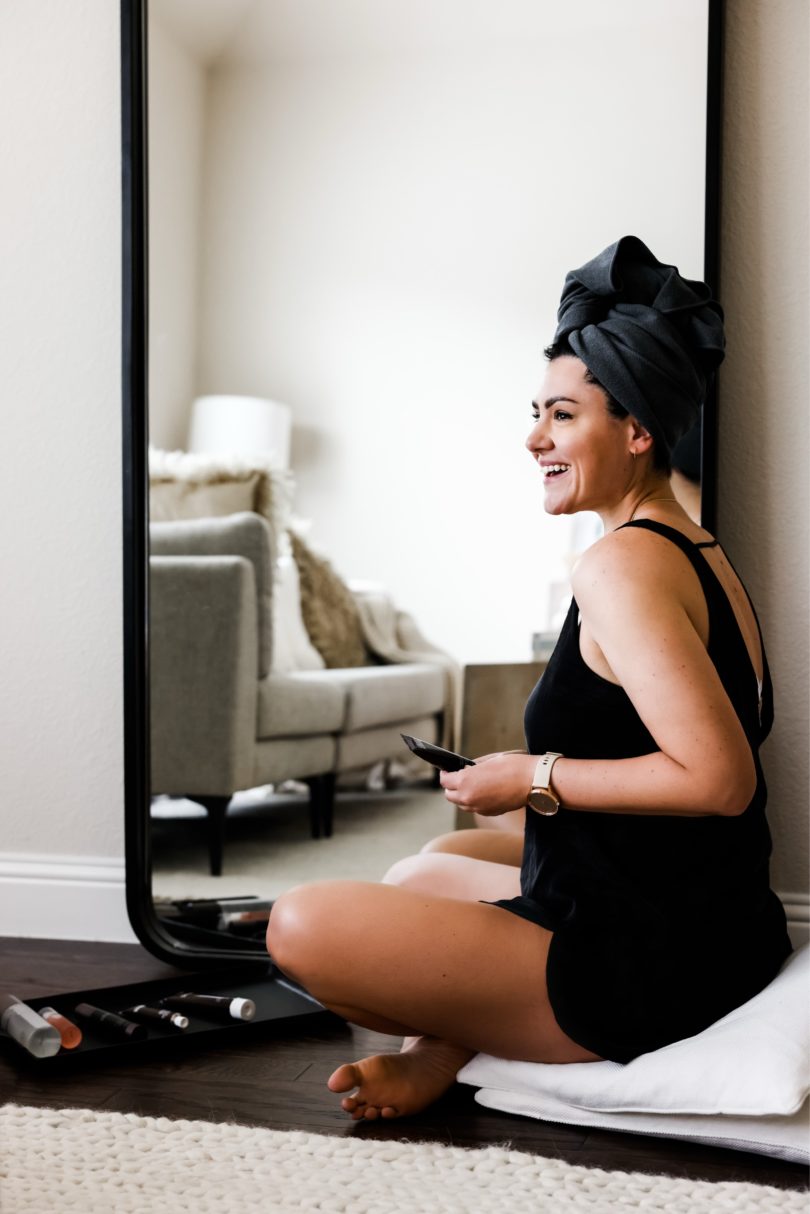 Friends, don't let friends pay full price 😉 Use code FAM25 now through May 16th!