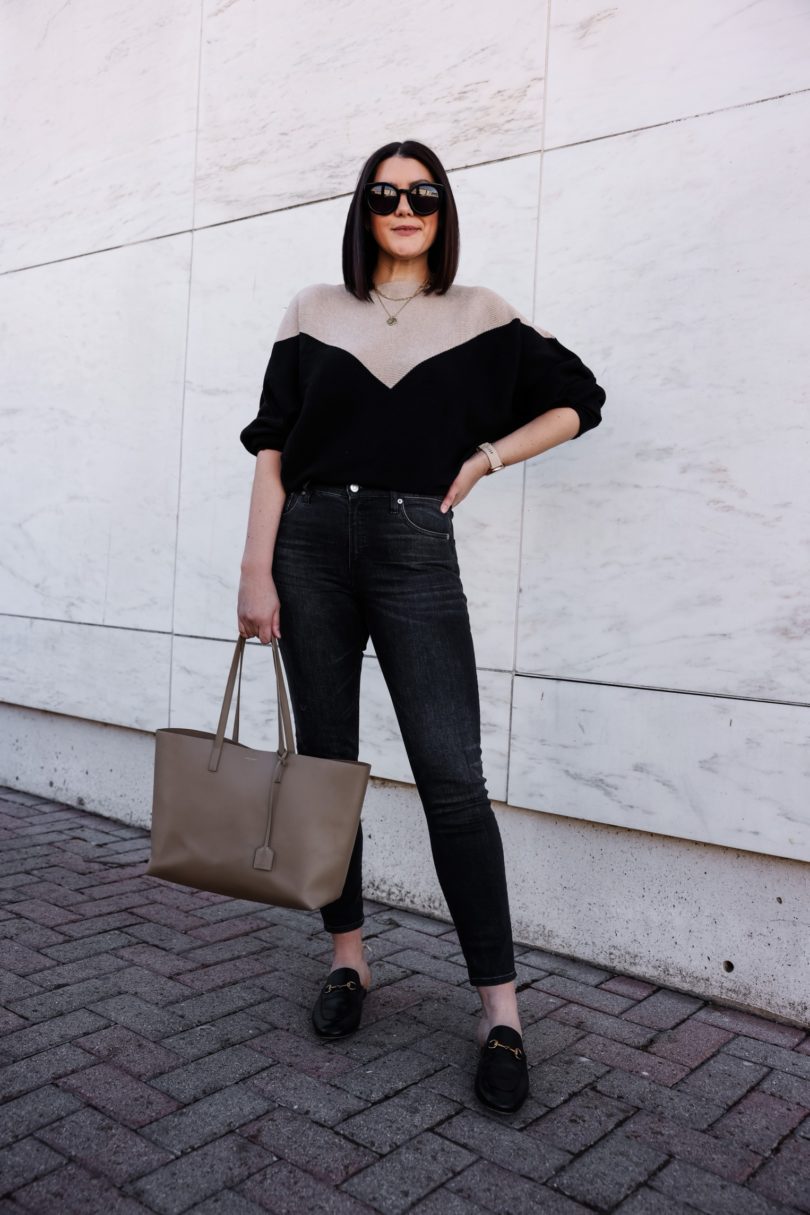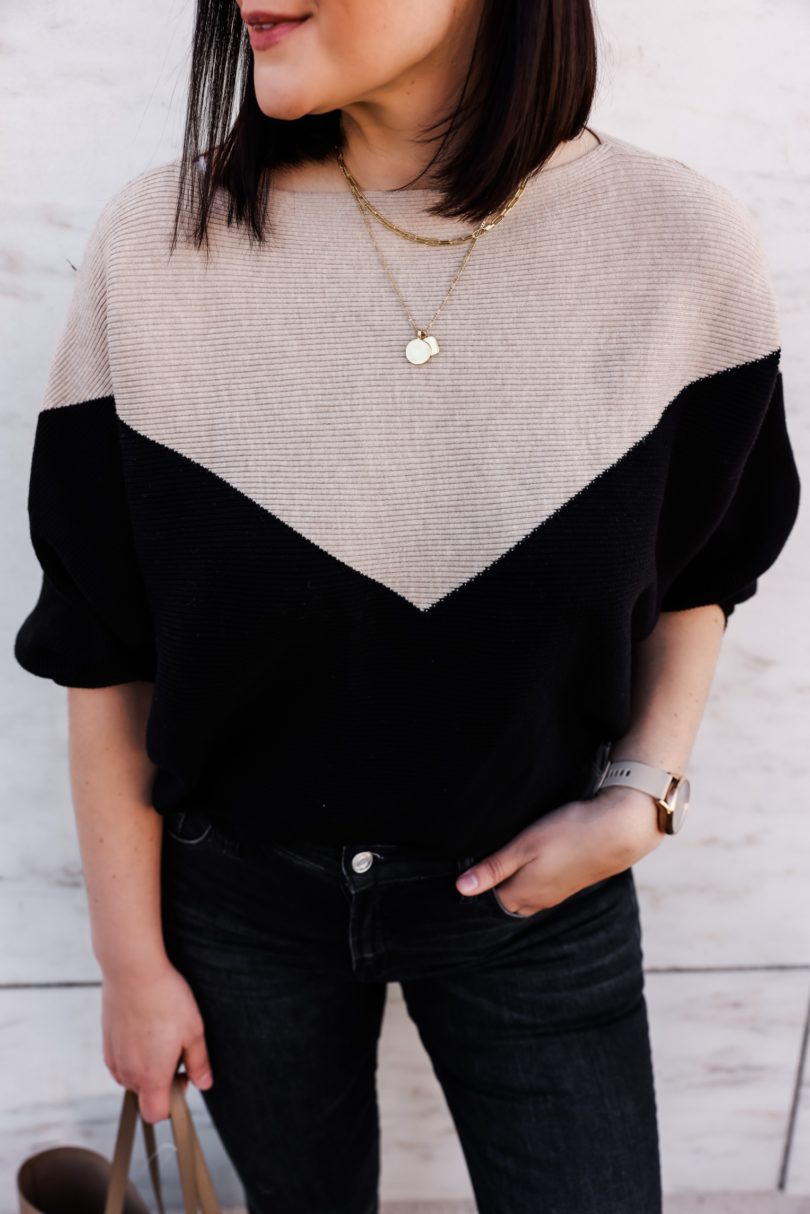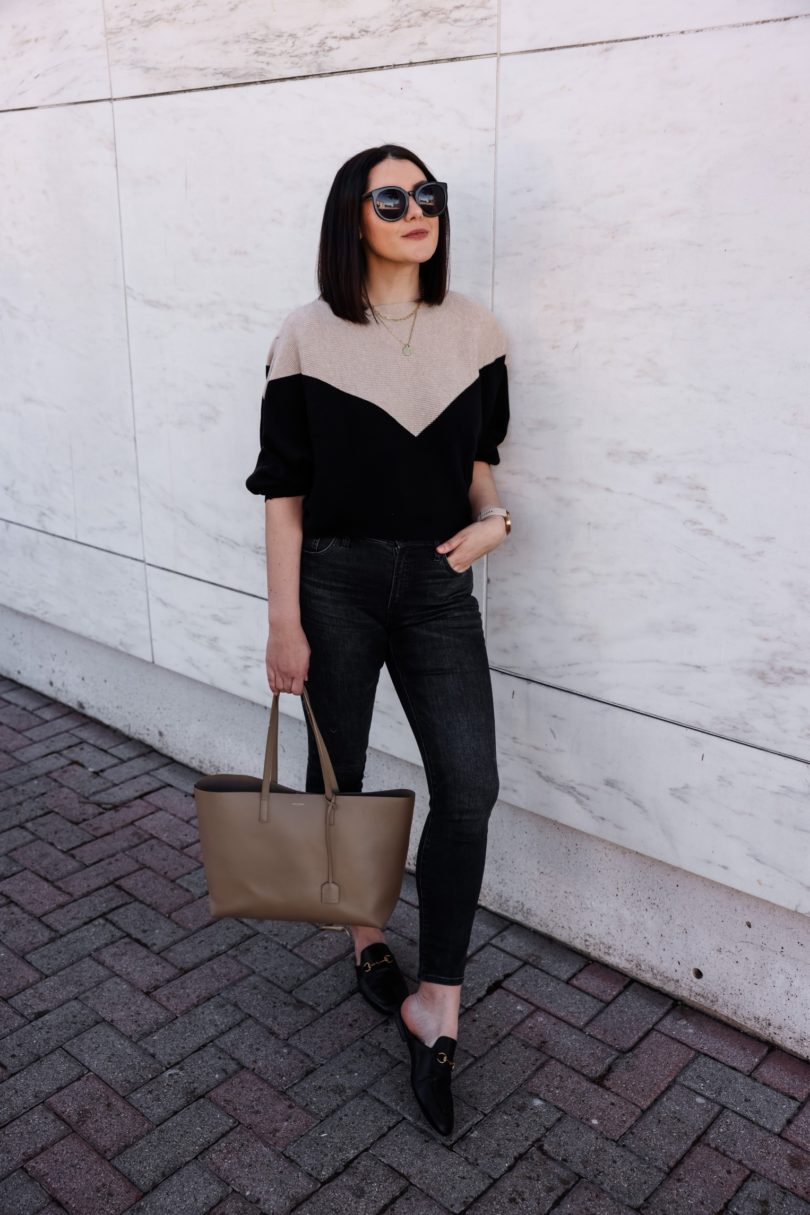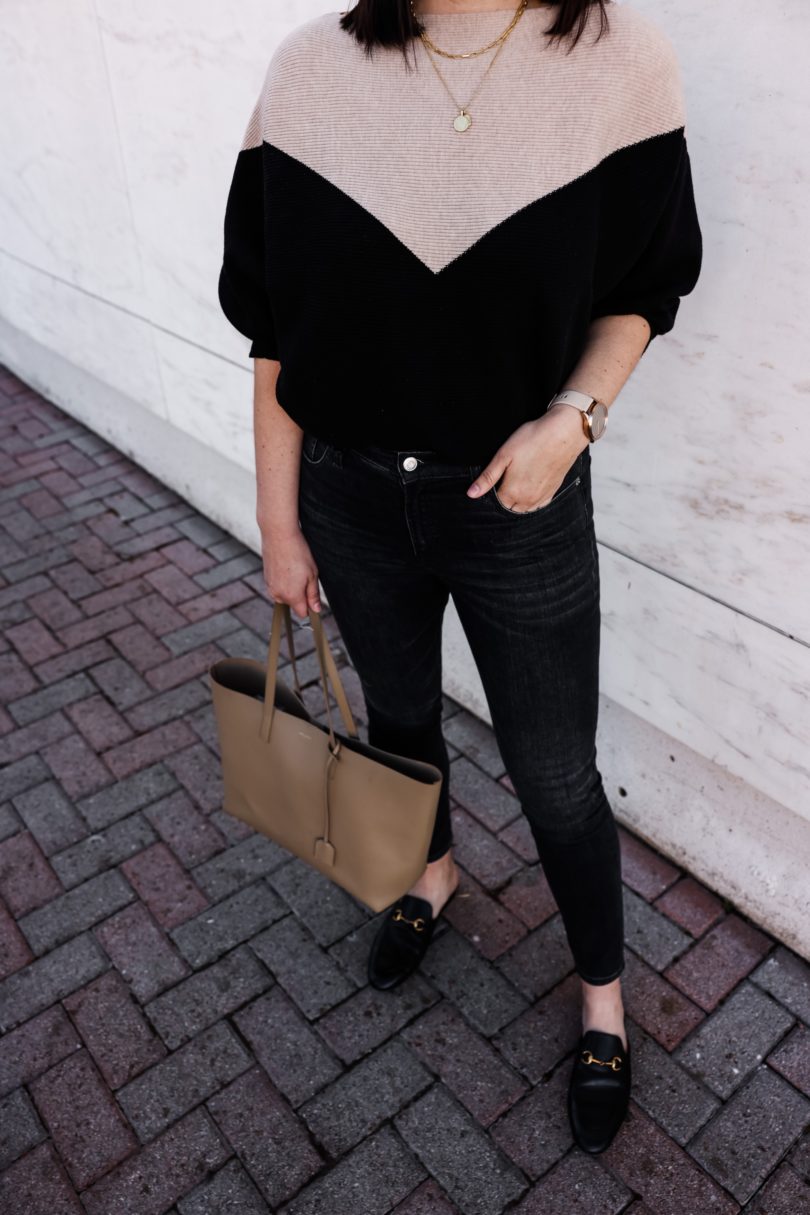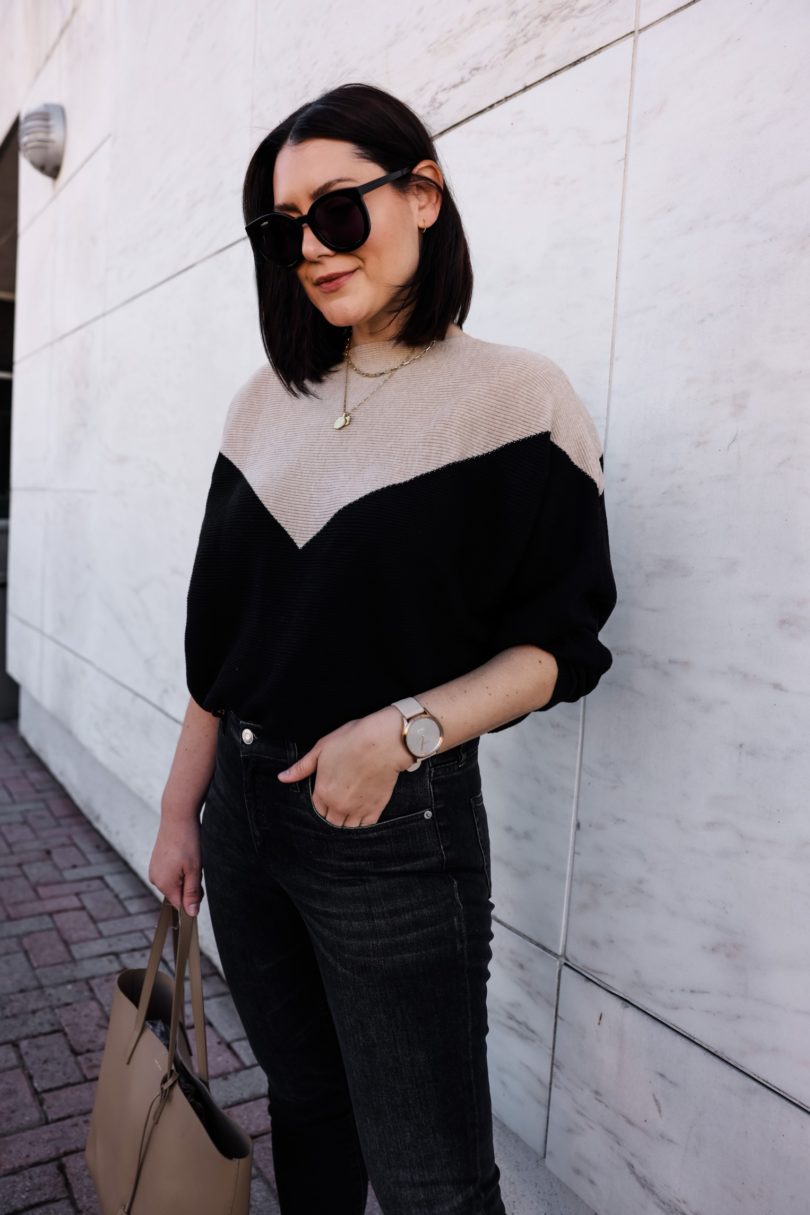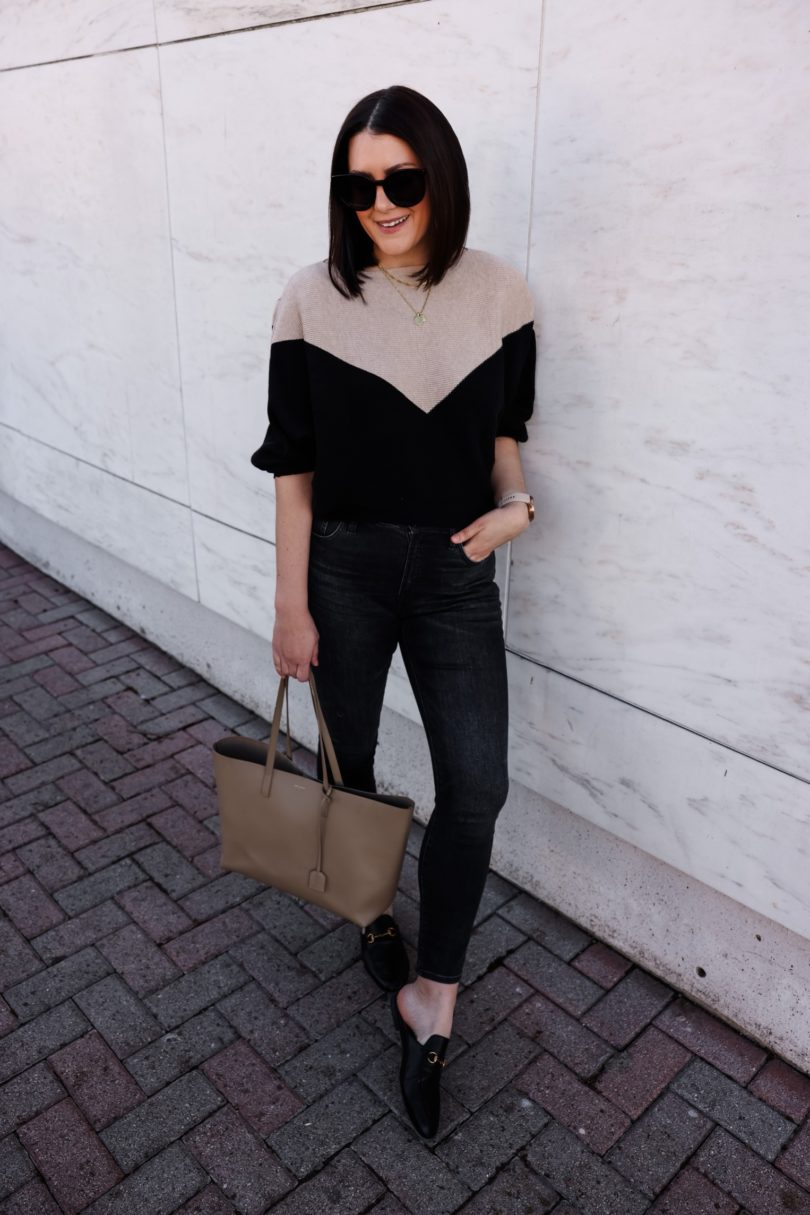 Yes, it feels a bit late to show a sweater when everyone is showing swimsuits online. (SWIMSUITS, ya'll. I'm not ready for this, emotionally, physically or spiritually.) We are in that in-between time right now; some days are warm and sunny, other days are still grey and cool. It's not quite spring but not really winter any more. What should we call this time between spring and winter — 'sprinter?' 'wring'? Let those portmanteaus ruminate in your brain and let me know if we are going to make either one a thing. I'm partial to 'sprinter' but I'll let you pick.
ANYWAY, I mean let's be honest: WE. ARE. OVER. SWEATERS. However, I'm still wearing them because I have to. So at least I can wear a favorite of mine, this Colorblock Amazon find. It's incredibly soft  and super cute so it's not like punishment or anything. (You can find it here.) You know what I'm not over though? Neutrals. Give me all the neutrals for spring, honestly. I don't know if I"ll be reaching for the bright brights this season, but we shall see. I tend to change my mind at last minute, as we all know. I thought about lightening this outfit up with white jeans but honestly I'm loving black denim these days. Why change a good thing if it's working you know? These are a J.Crew pair which I've absolutely  loved. You can find them here! 
So let's just get this last spring to winter sweater outfit out of the way today, and I promise to bring spring hues and styles next week if you promise to come back next week. Deal? Deal.
One thing I like to do with my sweaters as I transition to a new season is to give them a new look by pushing up the sleeves and fully tucking the sweater in. This almost looks like a short sleeve, cropped sweater, instead of the long sleeve tunic like sweater it is. Just a sleight of hand and it looks like a new sweater. My one tip for ya? Push your sleeves up, then cuff them at the elbow so that the sleeve stays up.