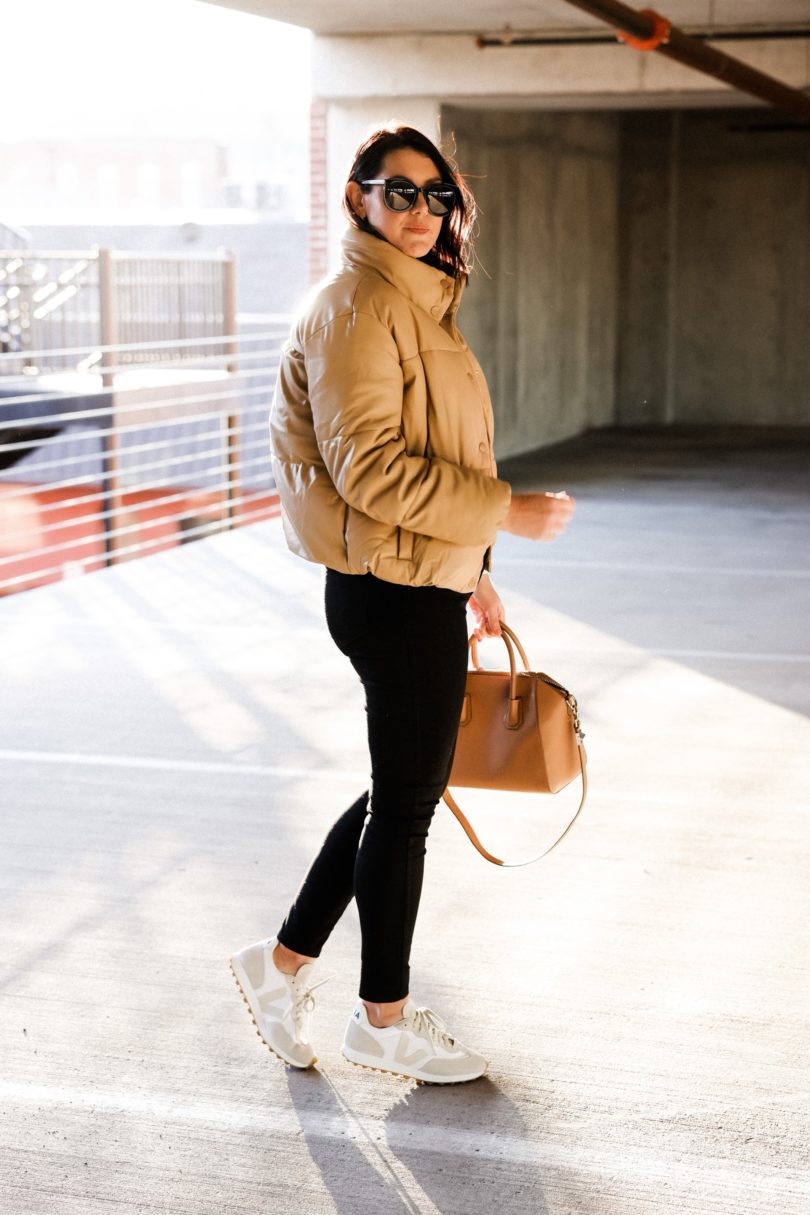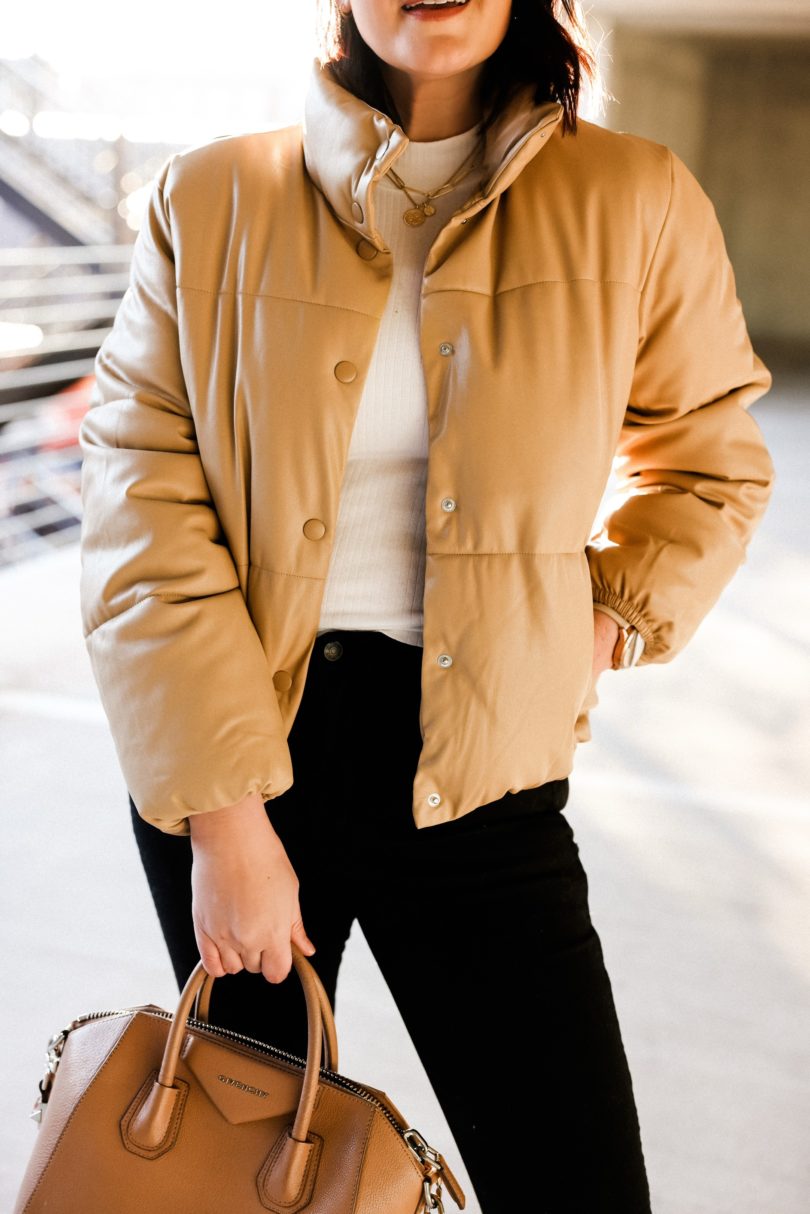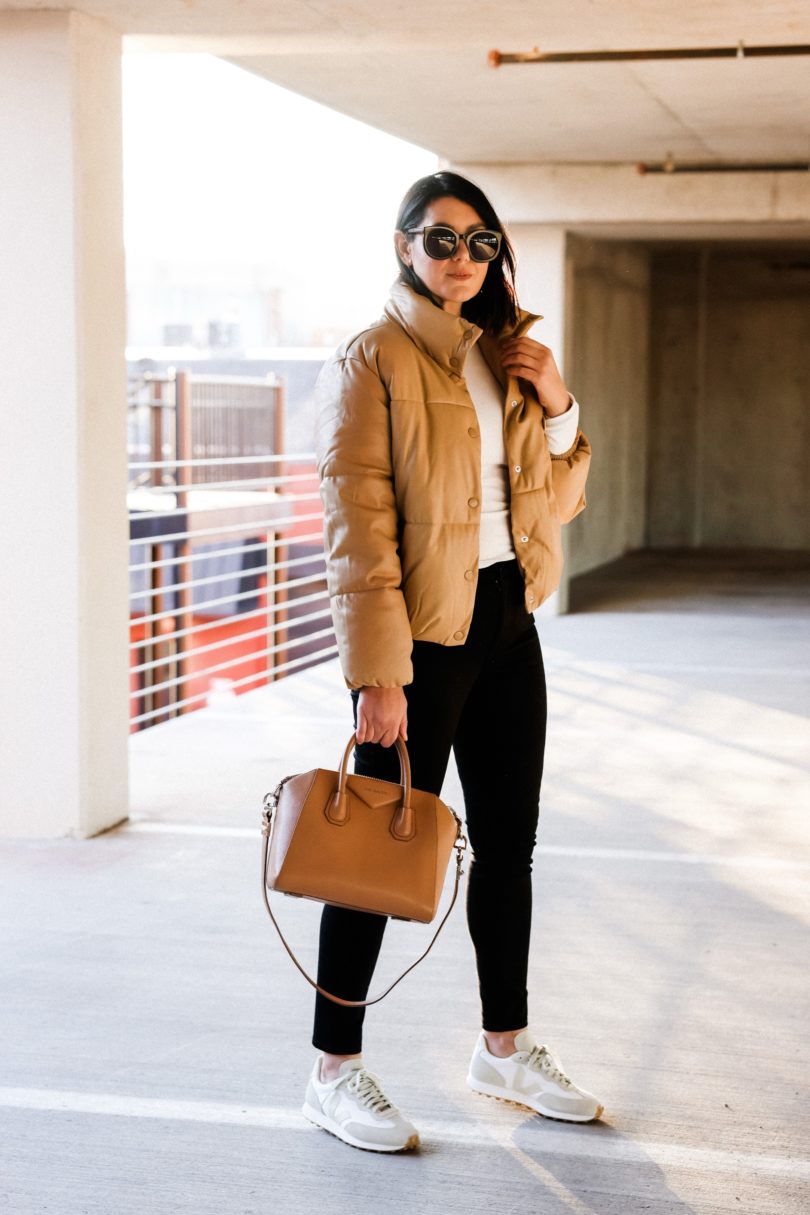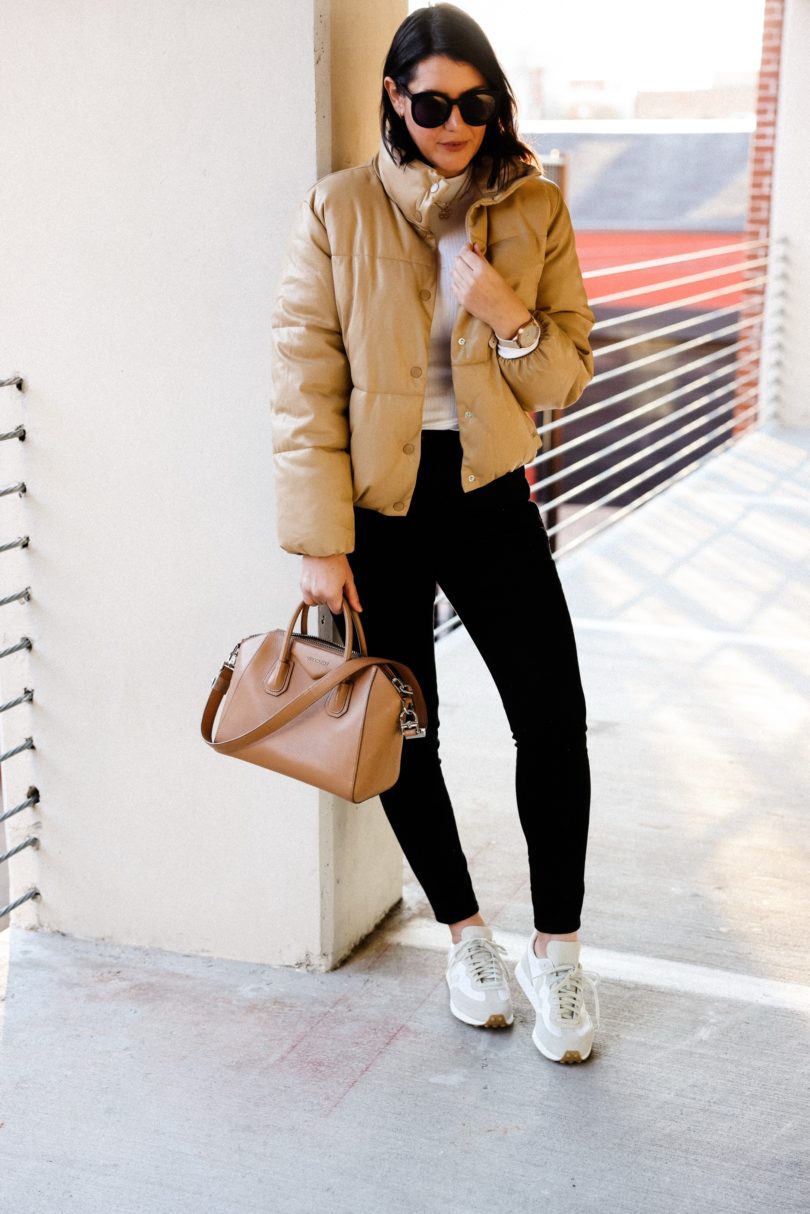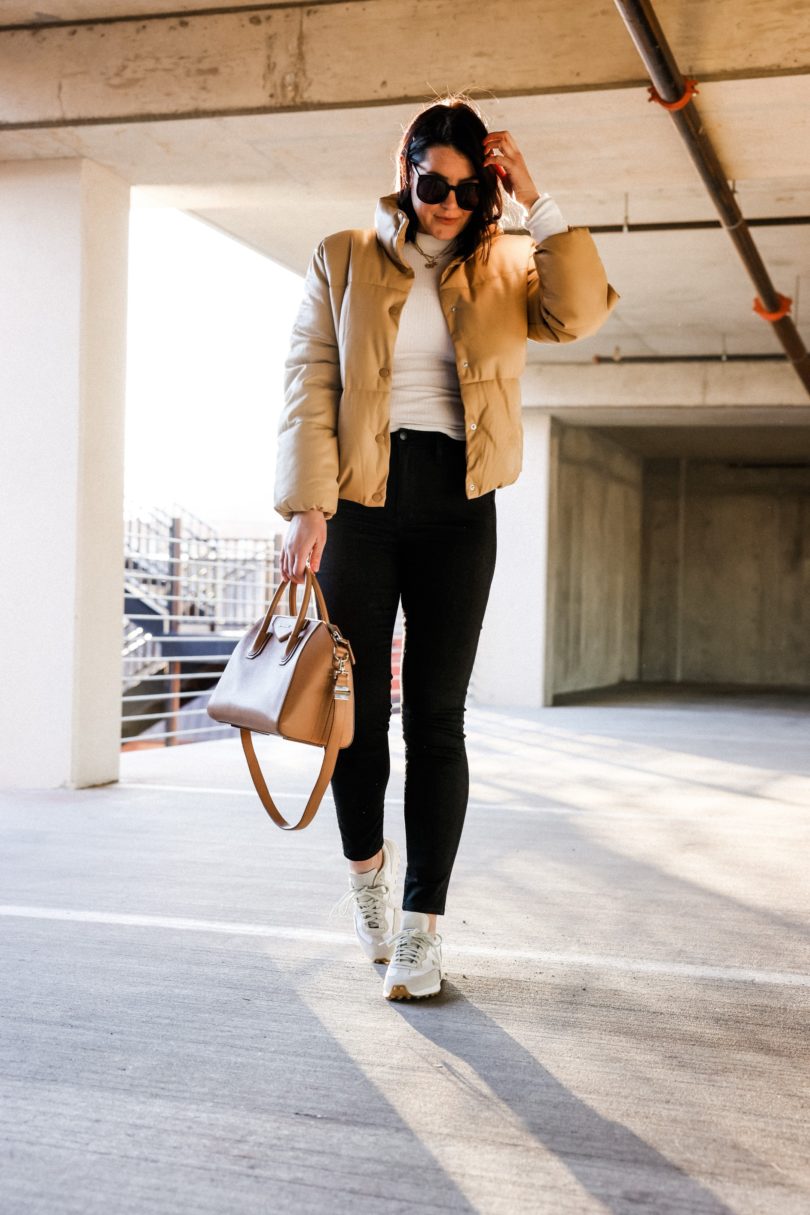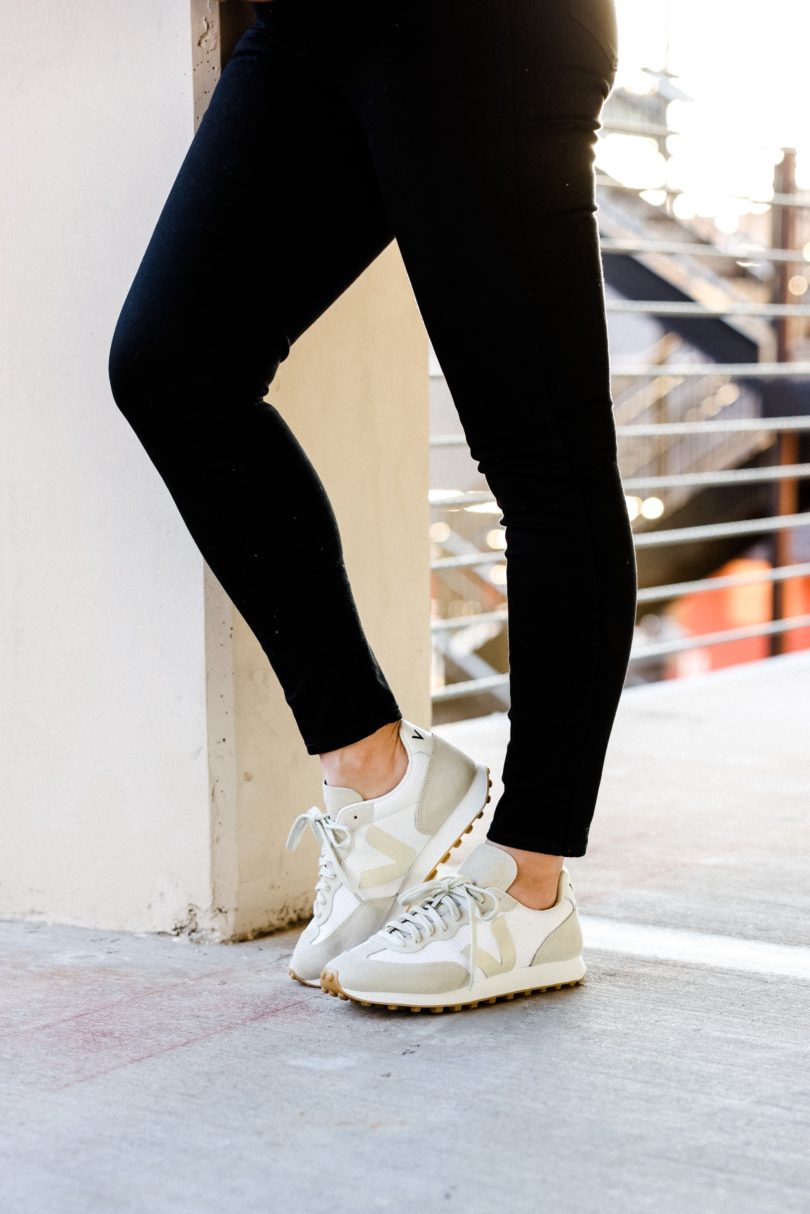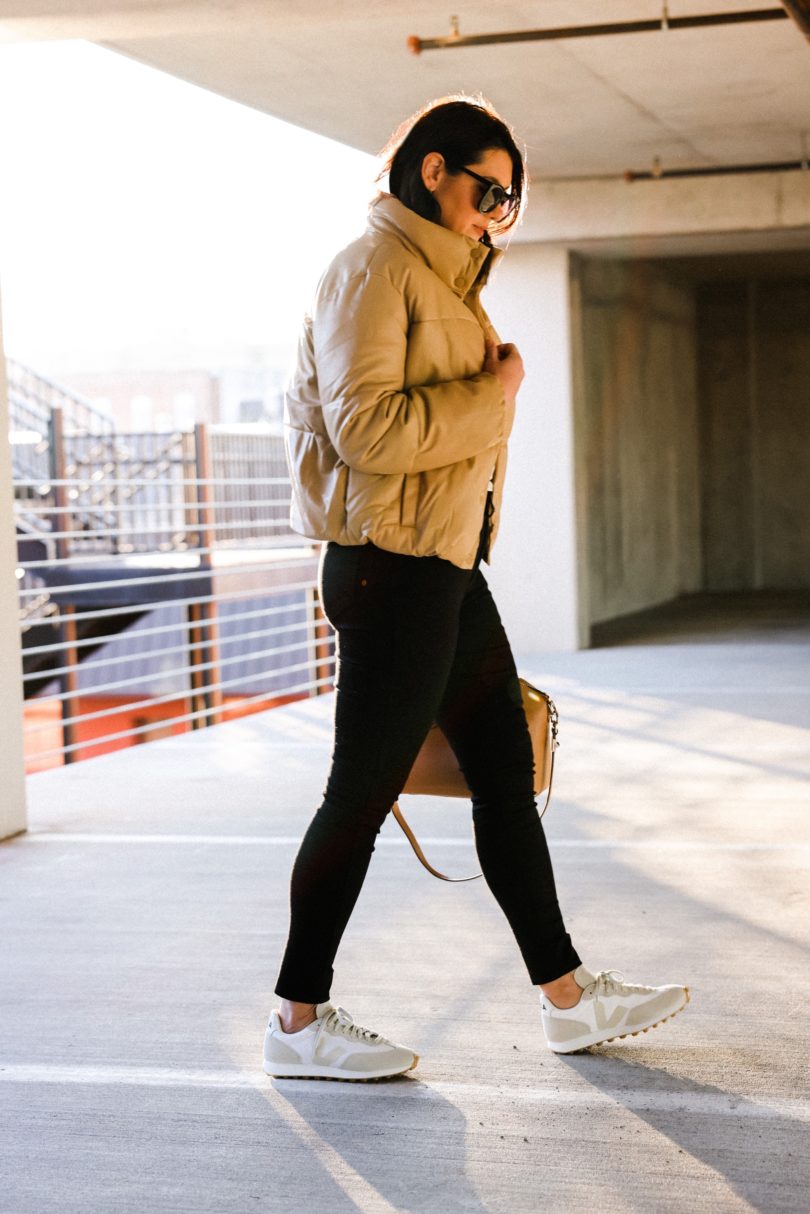 I will admit that by this time of winter I am pretty set with my outerwear options. But on the other hand, I always keep my eye open for The One That Changes Everything. I like to find that one extra outerwear piece that shakes up my coat closet and quickly becomes my go-to until it's too warm to wear. This season I was in luck: I found her at Nordstrom and she is a real gem. Let me introduce you to my Faux Leather Puffer Jacket. She's a beauty isn't she?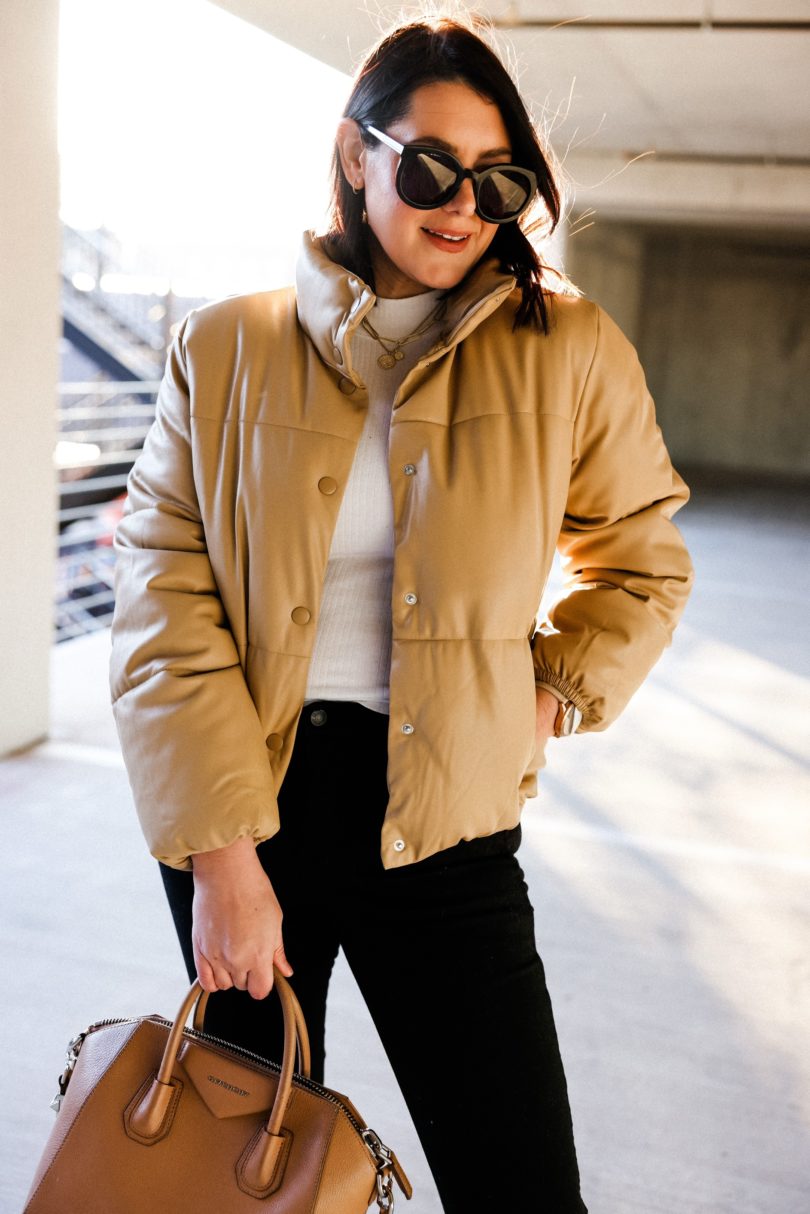 I know that I share a lot of looks, styles and pieces here each week, I mean it's my job after all. But hear me when I say this puffer jacket is a gem that hasn't been discovered yet. I received this jacket two days ago and I've been stalking it online to make sure it hasn't sold out yet because it's got big 'Out of Stock' energy because it's so good and it's under $100. Did you read that — this beauty is under $100? I am shook.
In general, anything puffer is a huge trend right now from jackets to vests to bags. You can never go wrong with a classic puffer, of course, but I love punching up the trend with a different fabric, color or texture. This one hits all three.
When I pulled it out of the box immediately I made all of my family members feel it — it's so soft, like a real leather soft. Sometimes faux leather has that specific look and feel of faux, which is just fine, but this one goes the extra mile with the soft touch and real leather look. I had to double check to make sure this was faux leather it's such a good quality and feel. (It is, by the way!)  If you are looking for the puffer look this season, go the extra step and grab this faux leather one. All of your outfits will thank you.
I am in the medium of the jacket and it fits true to size with room for sweaters. Find it from Nordstrom here!
If you love the look of this faux leather puffer but you're intimidated by the style, don't be! This look can go with so different styles and trends right now (yes even sweats!) I've pulled together some outfit options below from Nordstrom, where you can find any style your heart desires right now. If I'm ever in style rut I always start with Nordstrom's New Arrivals tab. I usually feel inspired within a few minutes 😉
Sweater Dressed

Layered Activewear

Daily Denim

Which look is your favorite? Let me know in the comments below!
______________-
*Special thanks to Nordstrom for their continued partnership and sponsoring this post! And thank YOU for supporting that brands that support this blog!