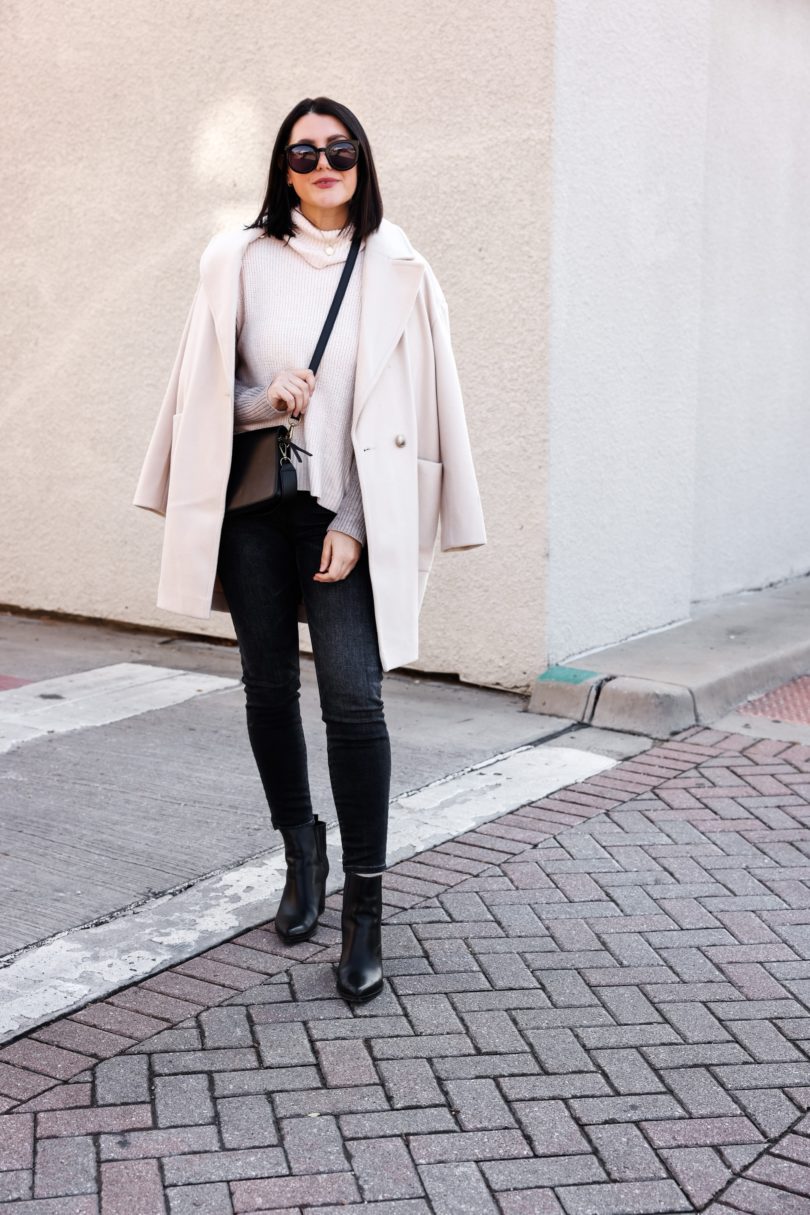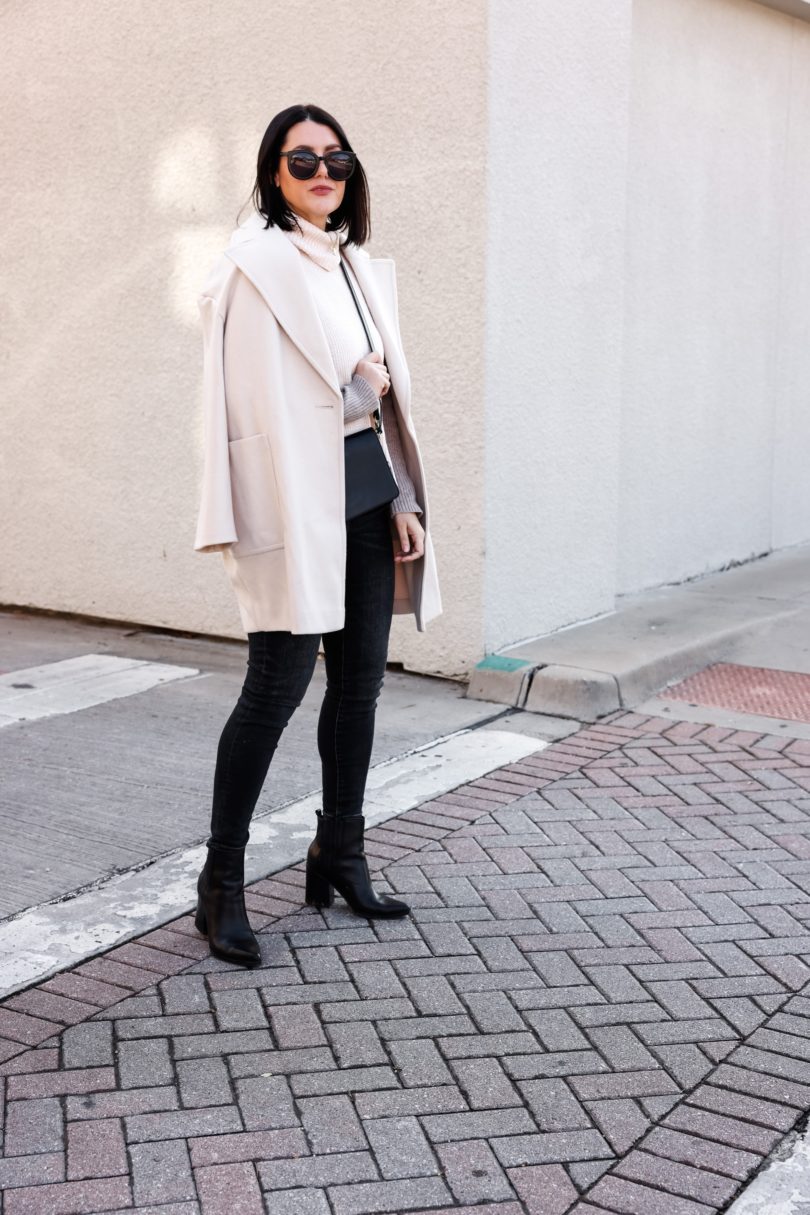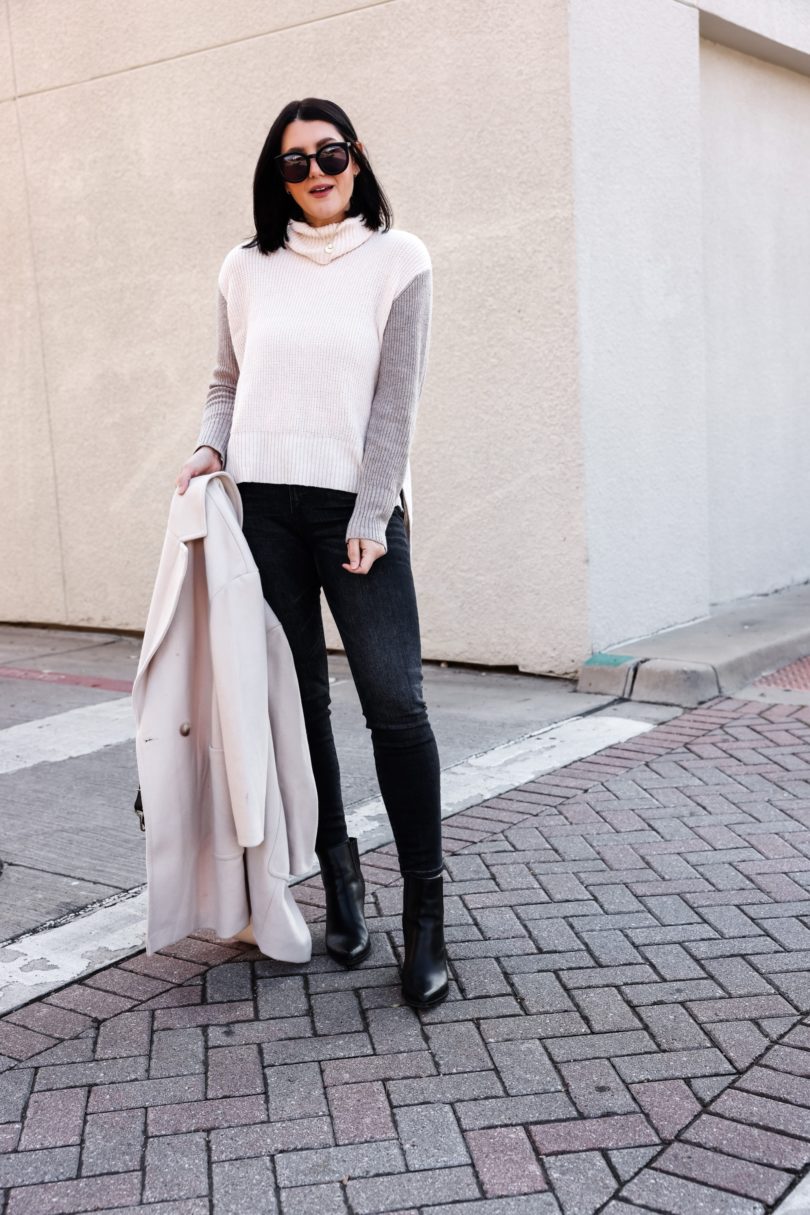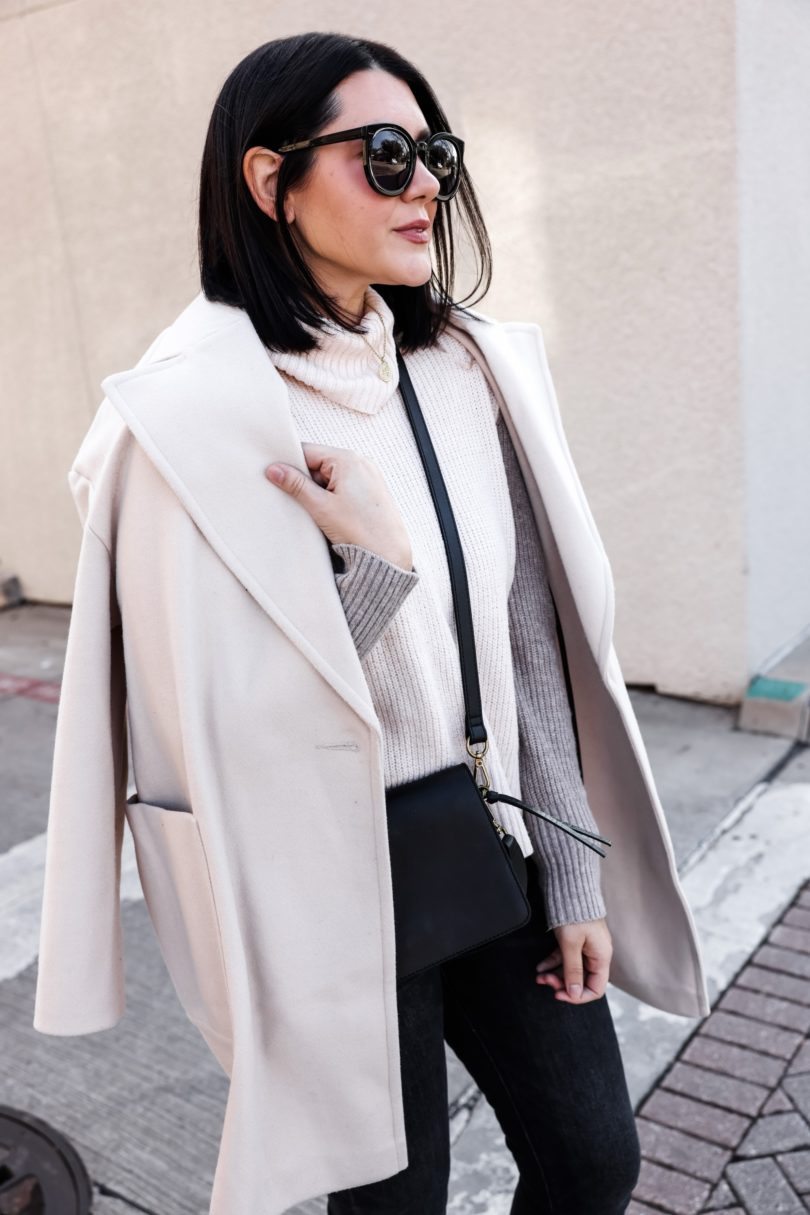 I'm just going to roll right into this post with this incredibly chic sweater. And I never want to say the best part of something is the price, because I rarely find that to be something you want to keep, but one of the perks of this sweater is that it's around $50. It easily looks super high end designer, but it's a great price and a great fit. (see fit notes down below!) I love finding pieces that are unique but easy to wear, which is actually harder than it looks. This is one of those classic pieces that will fit in your closet for years to come. Three snaps for this sweater.
Are we over the cold yet? Just me? Look, I like it for the sweaters and accessories but posing outside first thing in the morning in below freezing weather is not my jam. So if my face looks froze, it was. I just kept reminding myself of 100 degree mornings in late July and not to warm myself up but to remember that at least I don't drip sweat in the cold. There's always a bright side to everything, eh?
However I'm not over boots season. I love winter clothes, especially boots because they are inherently dressed up but they aren't heels. I feel like they are the best juxtaposition between casual and dressed up. I've loved these Marc Fisher boots so so much this fall and winter. They are comfortable and they elevate everything. When I do step out for errands and such and see another masked human, I always get a passerby compliment on them. I get it, they're good boots. You can find them at Nordstrom Rack now on major sale!