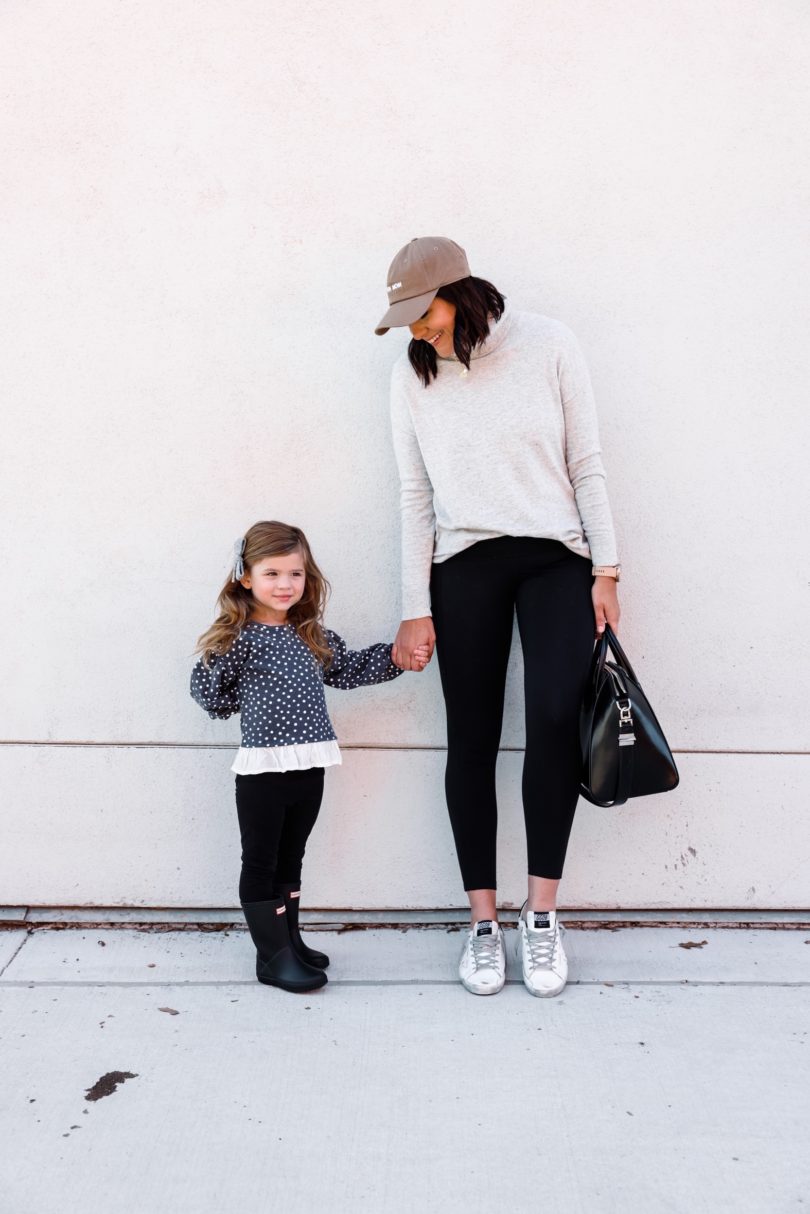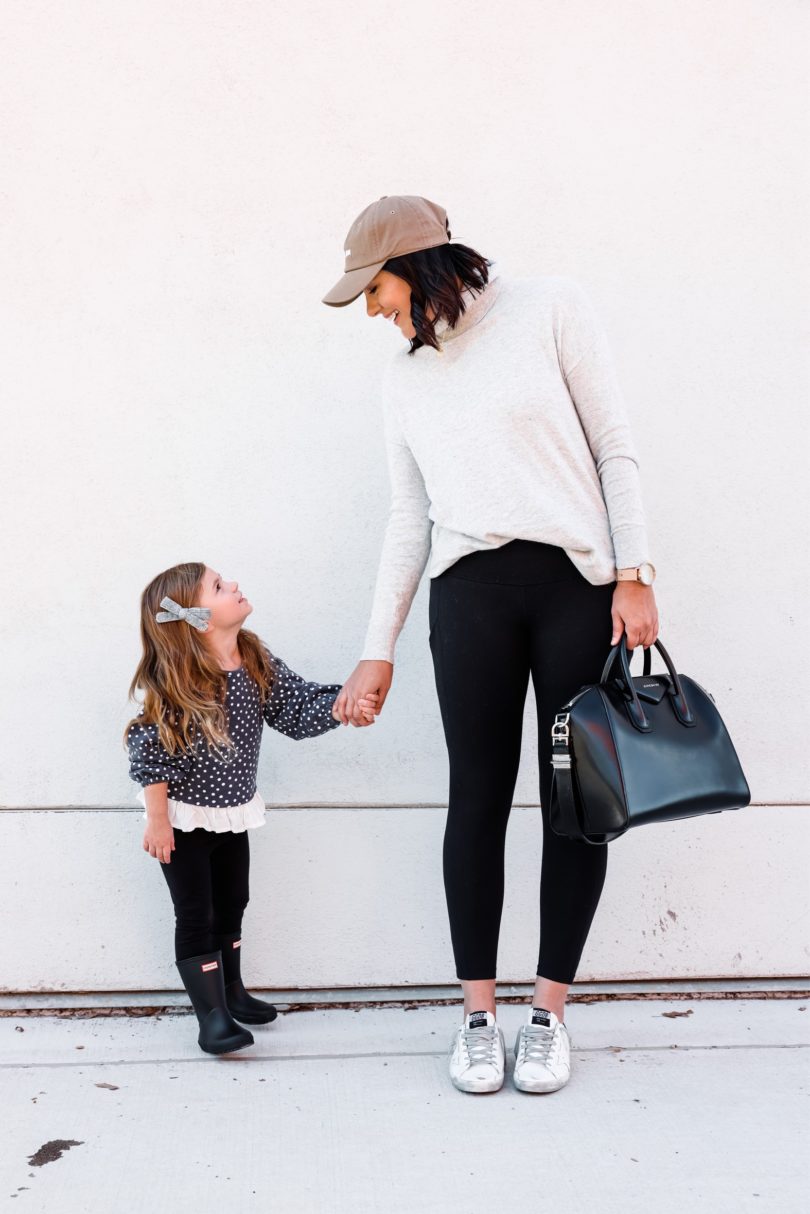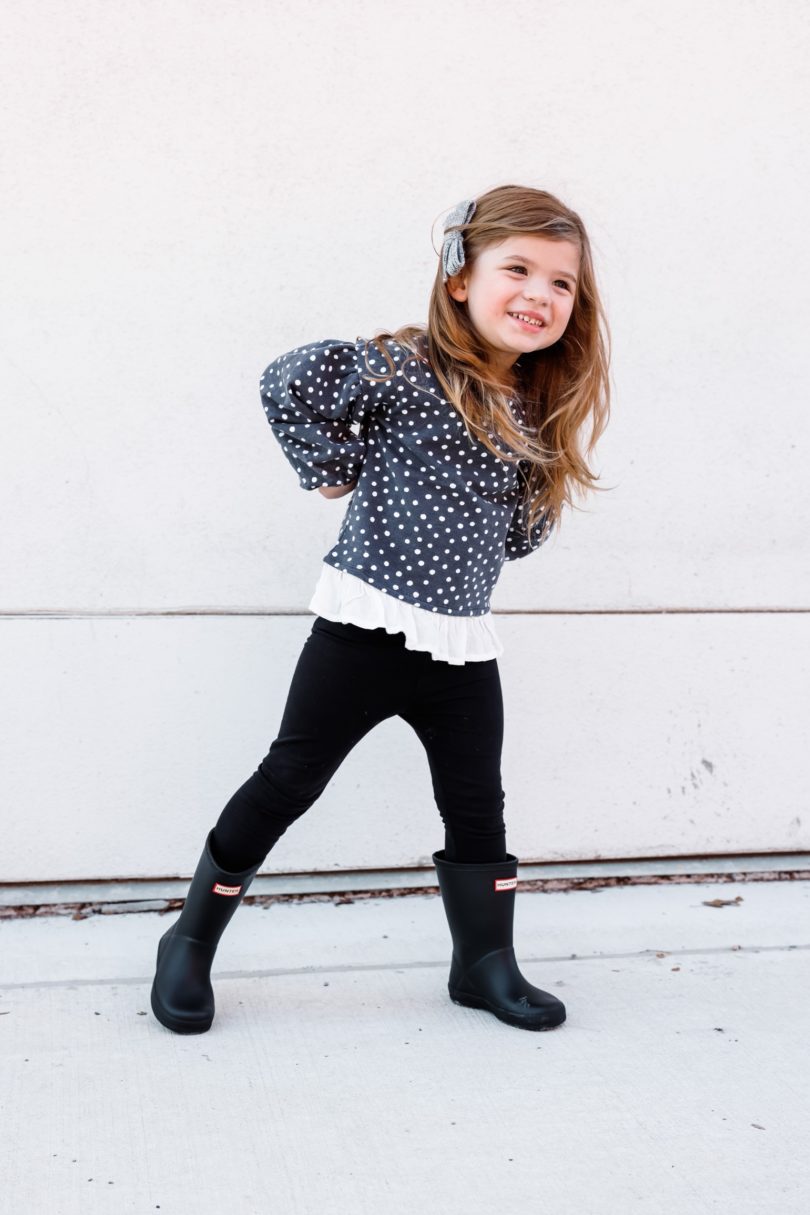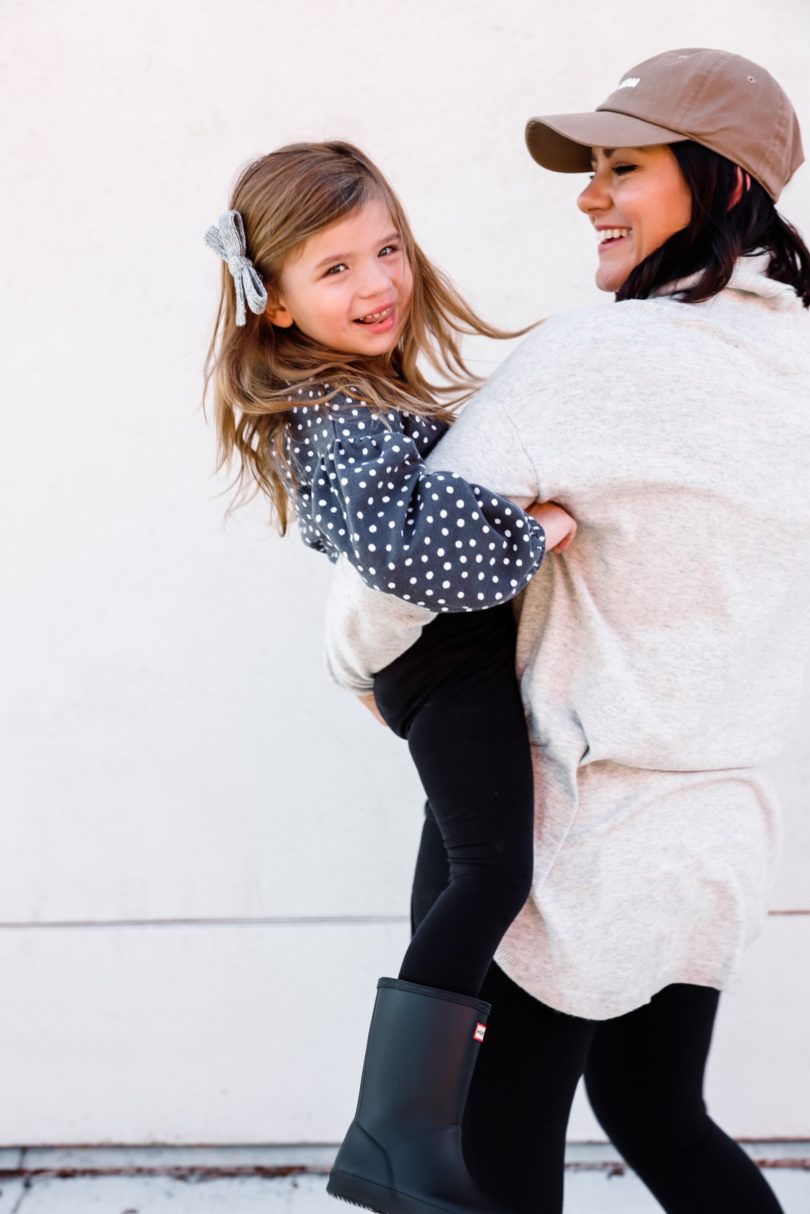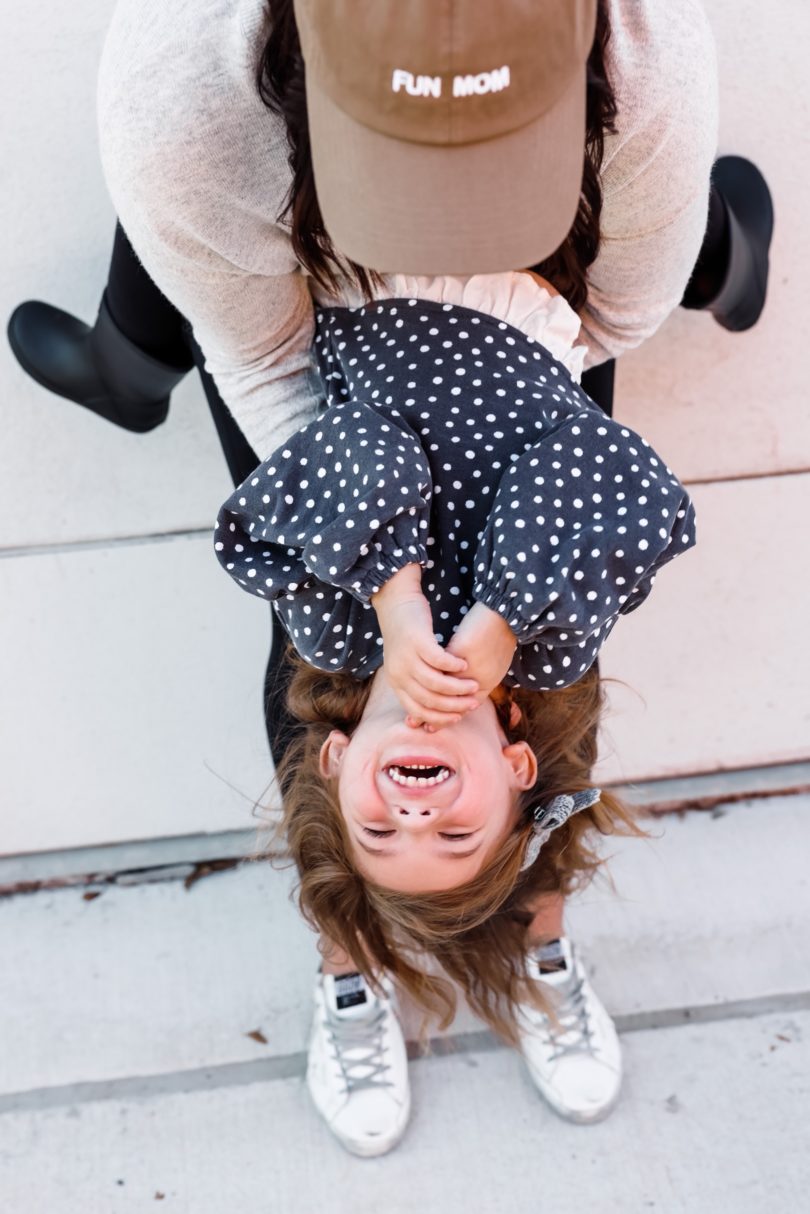 Realistic content right here.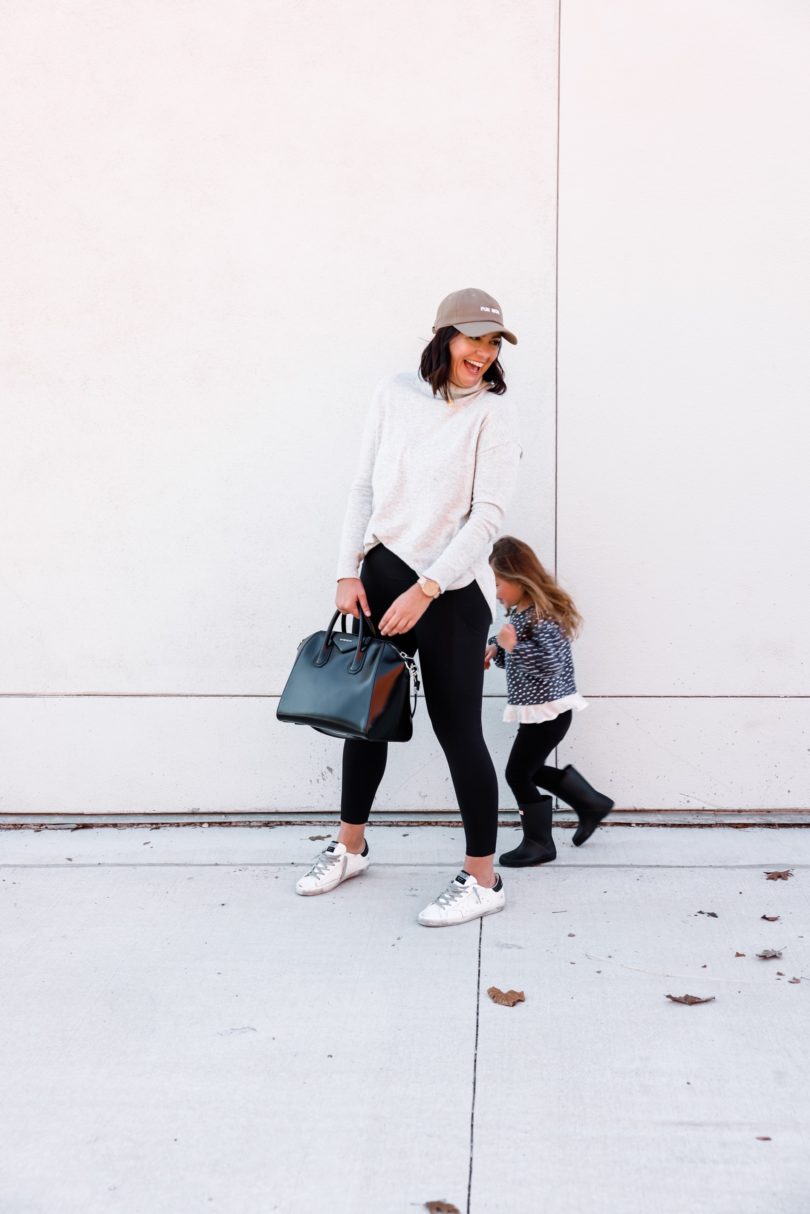 It's almost sequins season my friends, but can I be honest? My favorite holiday looks are actually the cozy ones. I used to be all about the big tulle skirts and the sequins, but I've realized the past few years that my favorite holiday outfits are actually the ones I end up wearing over and over again. This look right here? This is my December through January uniform that I've perfected. The comfy sweater and leggings combination. If you've not tried this look yet, trust me — it's the key to a cozy holiday outfit that you'll want to wear all season long. Toss on a hat during the week between Christmas and New Year's because we all know time (and showers) cease to exist.
PS: both pieces of this look is from Nordstrom's in house brands — Chelsea28 and Zella! They're incredibly priced for such great quality pieces, which is why I usually check what's new from their brands first! My favorite brands are the aforementioned ones as well as Treasure and Bond, Nordstrom Signature and Leith. You can check out all of their in-house brands here.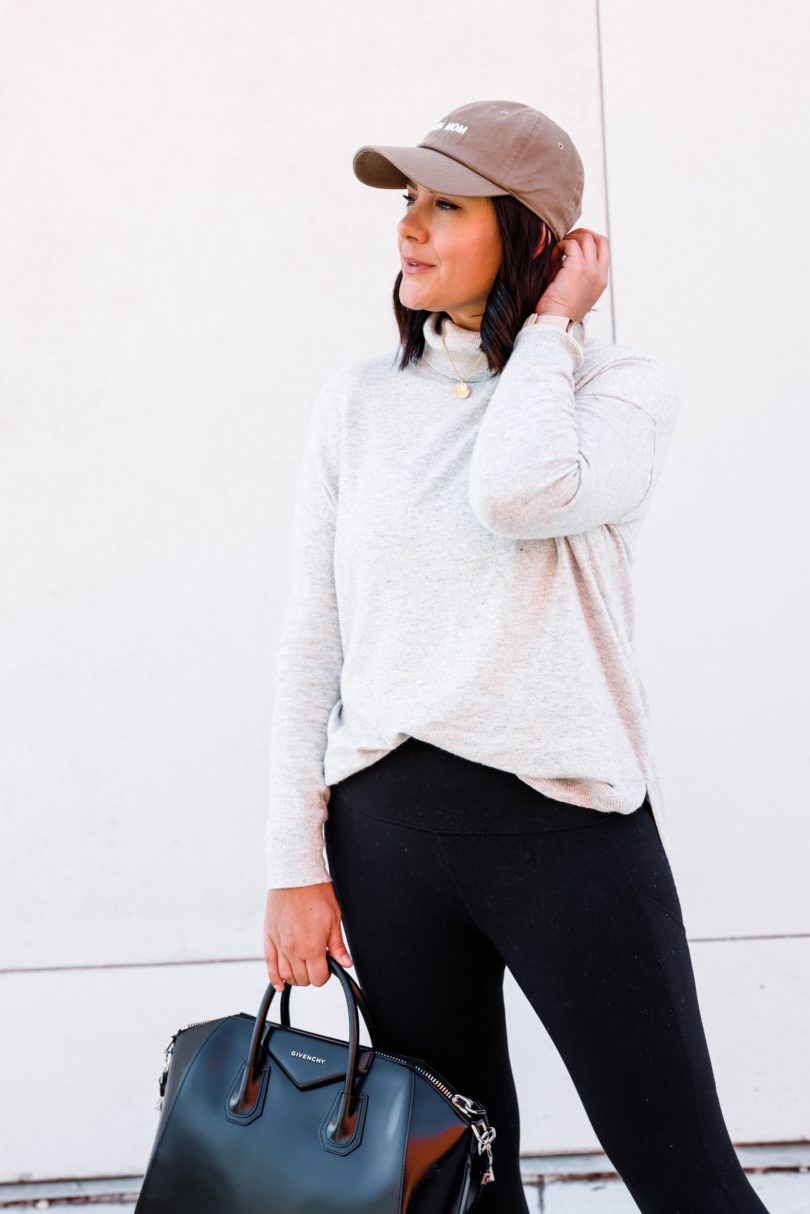 I can't say enough about this sweater tunic. It's a lightweight knit and it's just the right amount of slouchy and fitted. I'm not kidding when I say this is the type of sweater I look for every winter because it fits just right, it's easy to wear everyday and I can pair it with leggings or jeans. Well, jeans if I'm feeling fancy, you know? It's 2020 baby, there are no rules now.
I am in the medium of this lovely sweater, you can find it here!
Here are some other sweaters under $75 that would work perfectly with leggings!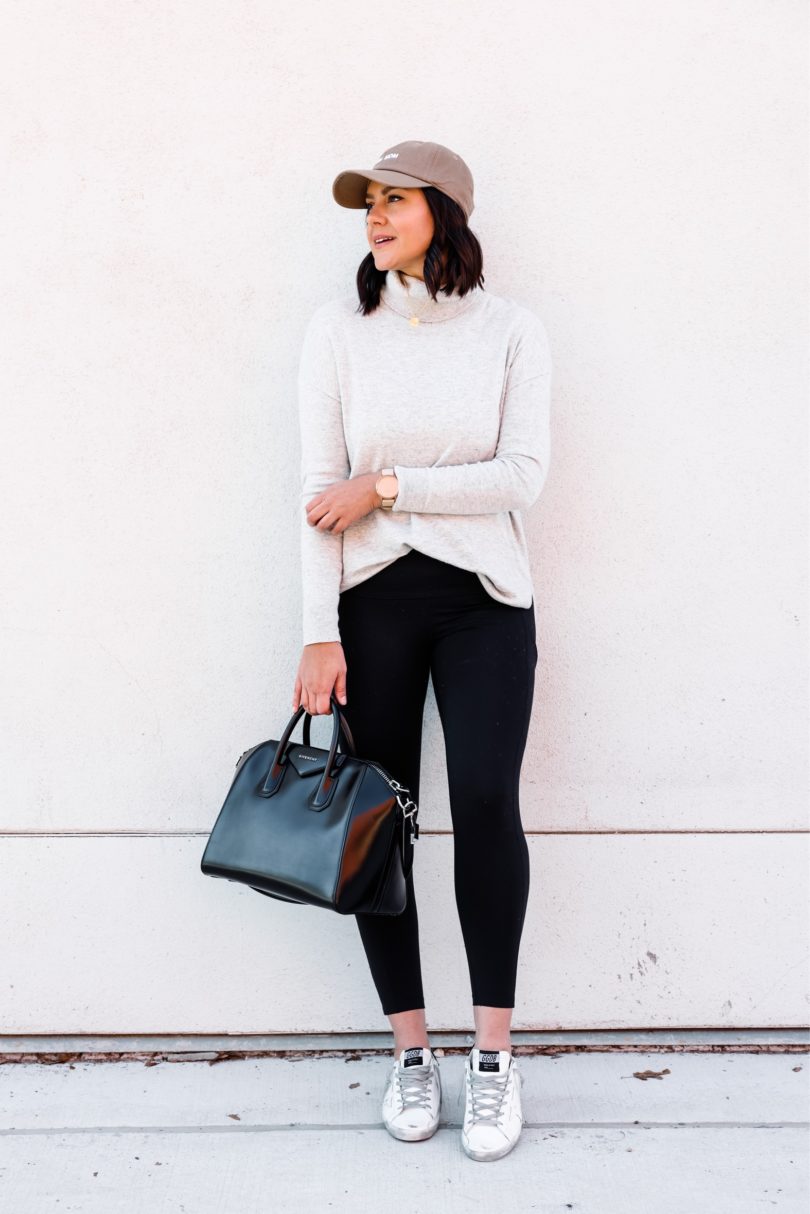 The actual secret to the outfit? The pocket on these leggings. So simple, yet so profound. I'm telling you — the pocket on leggings is my life saver. What a time to be alive. Rather I'm running around the house or going for a walk, I can slip my phone (or whatever Gemma hands me, let's be real) in my pocket and not worry about putting my phone down and forgetting it. It's always right in the middle of me cooking a new recipe that I need my phone but I've put it *somewhere* in this house. I live in these leggings year round to be honest. I am in the medium and they fit true to size! The leggings are my favorites from Nordstrom's Zella brand. If you haven't taken the plunge on this brand yet, you should! They are super high quality and last forever. I have two pairs from Anniversary Sale 2014 and they still look amazing.
Find the Zella Live In High Waist Pocket 7/8 Leggings here!
Below are some joggers + leggings that are perfect for the season ahead!

The Dressed-Better-Than You Toddler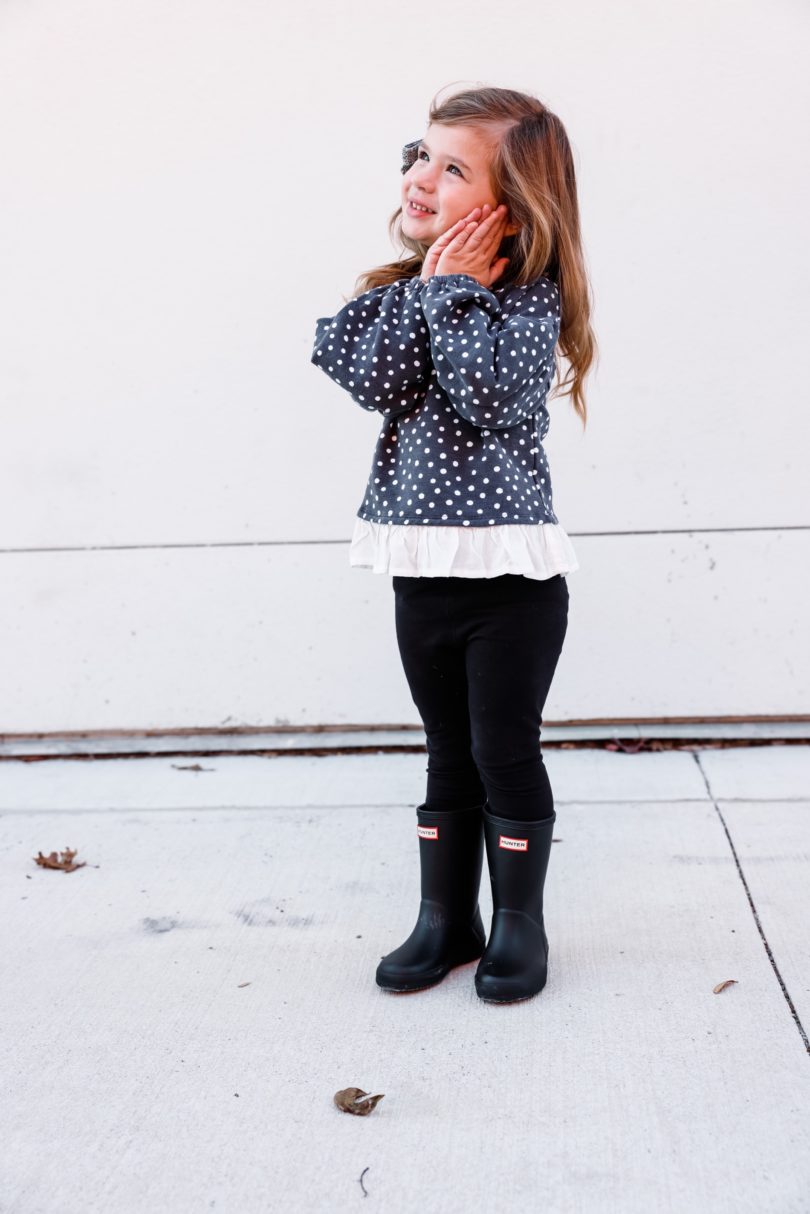 For my last hack: the dressed-better-than-you child, sure to make any outfit you are wearing look better. I'm telling you right now, if this sweater was in my size I would have snatched it up so fast. It's so darling — in fact I feel like this about all of Gemma's clothes. She doesn't know this yet but she should be grateful completely head to toe matching outfits for mom and child are hard to come by. Cozy tops and leggings are life for toddlers. Oh wait, and for me too. I feel like this post just really came full circle here. Cozy top and leggings for mom, cozy top and leggings for babe. It's the style that spans multiple generations.
Find the Tucker + Tate Fleece Top here!
I've rounded up my favorites from Tucker + Tate (another in-house brand!) below!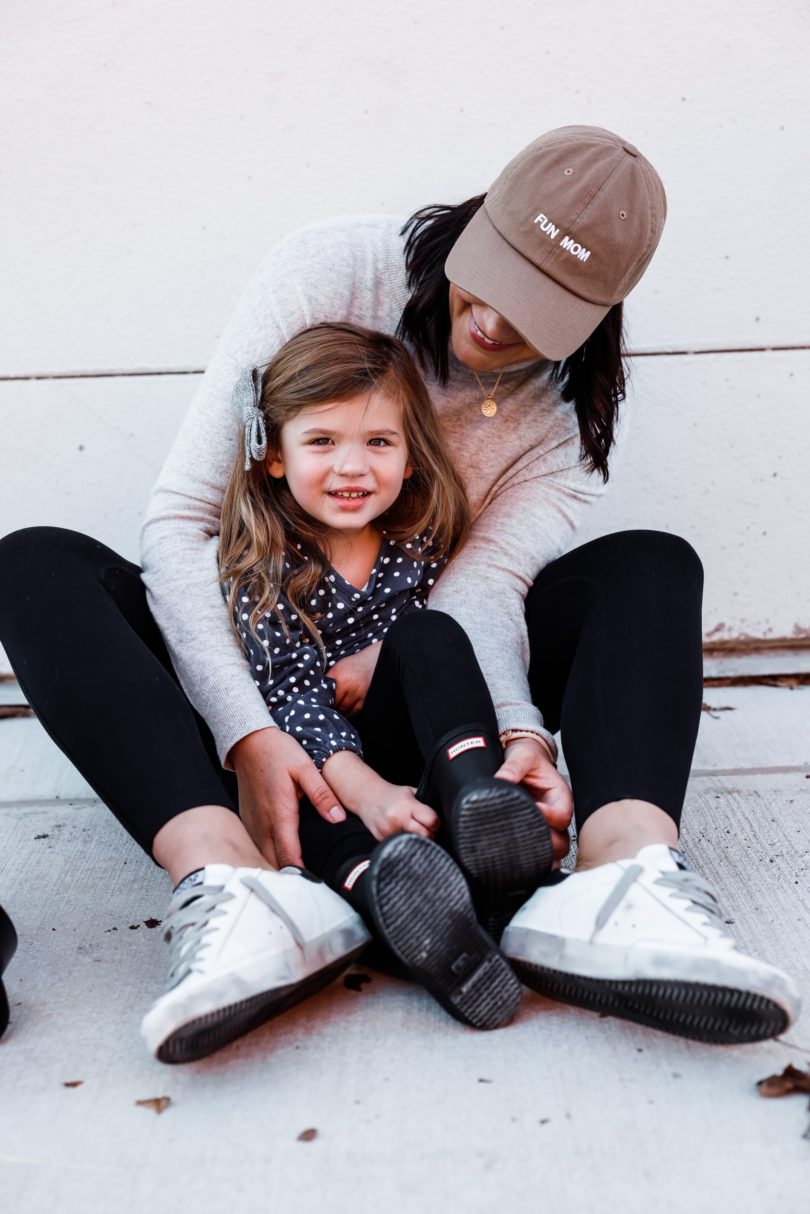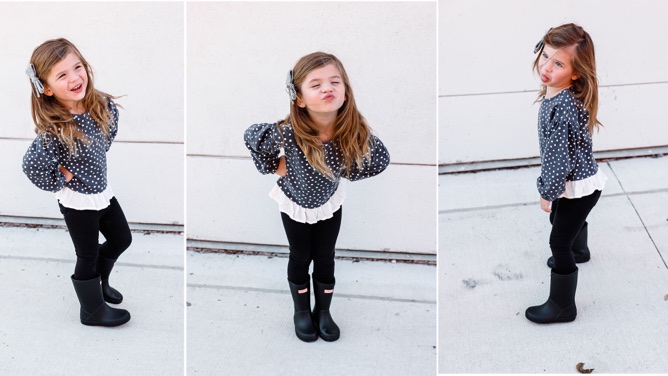 *Special thanks to Nordstrom for collaborating on this post! Thank you, dear reader, for supporting the brands that support this blog!