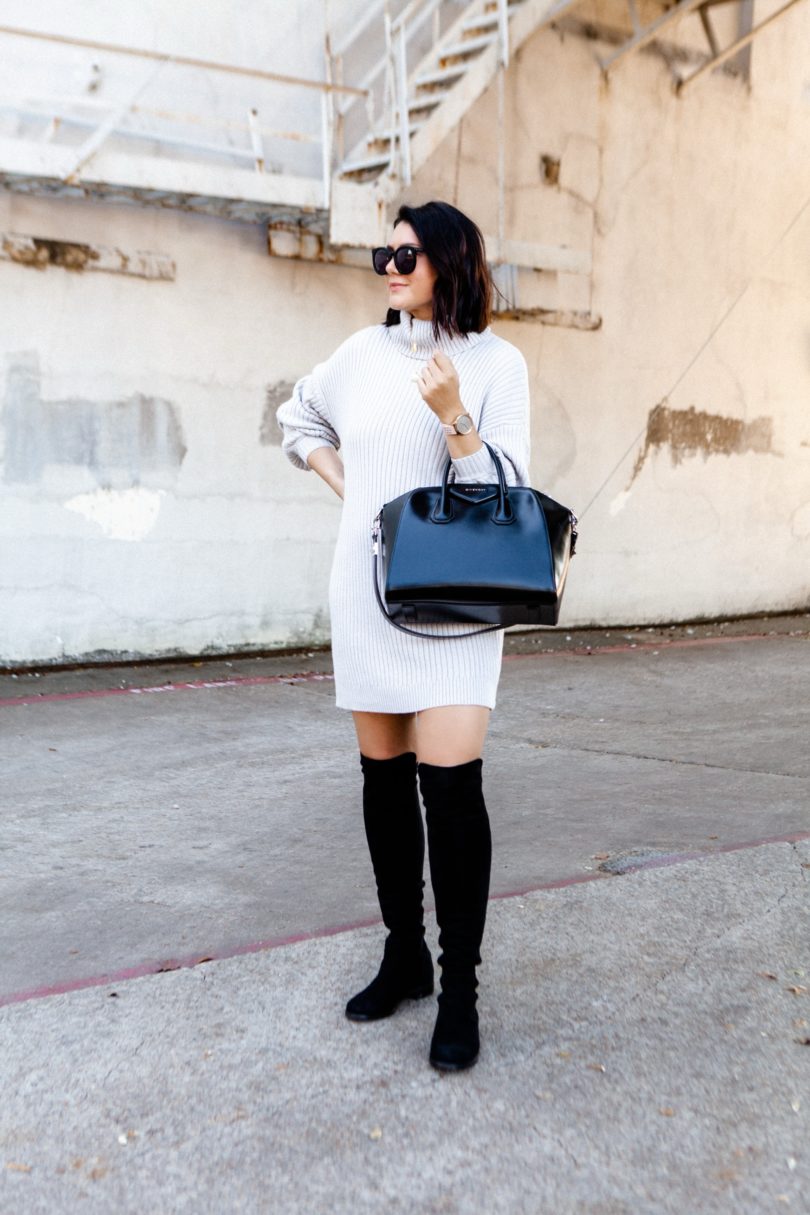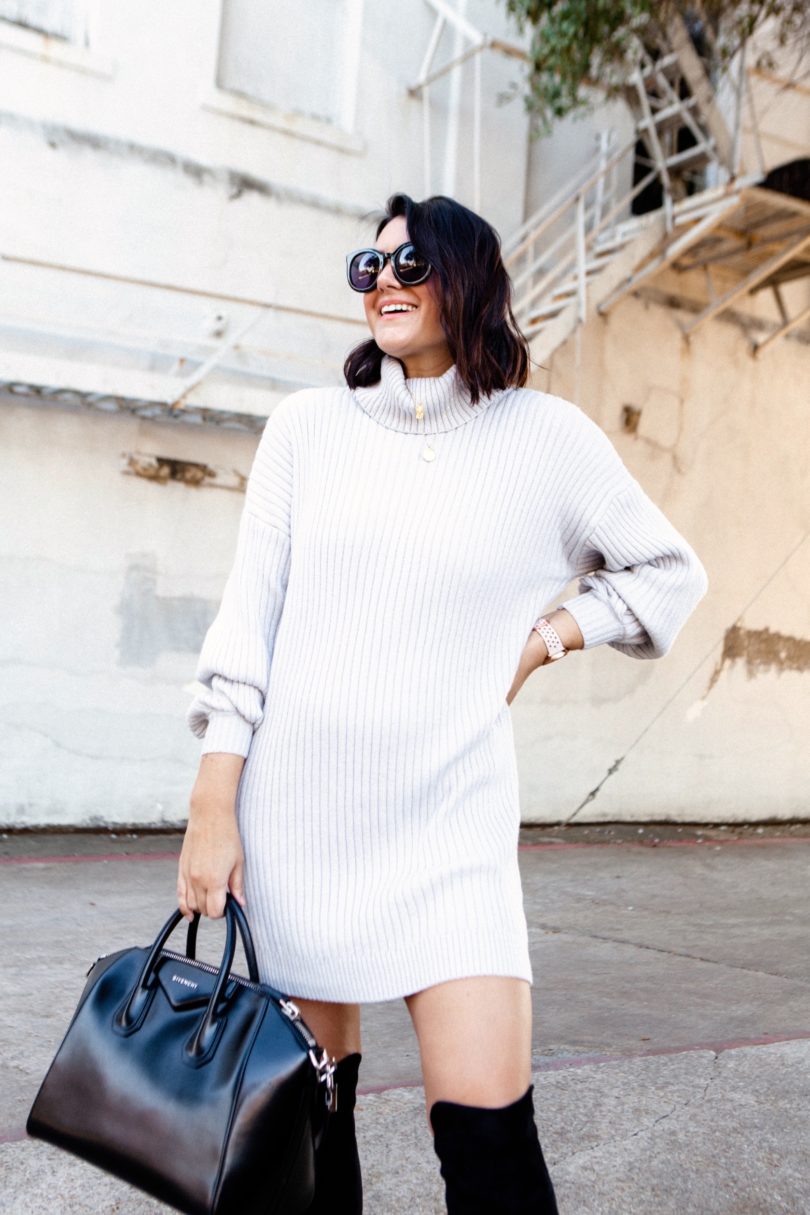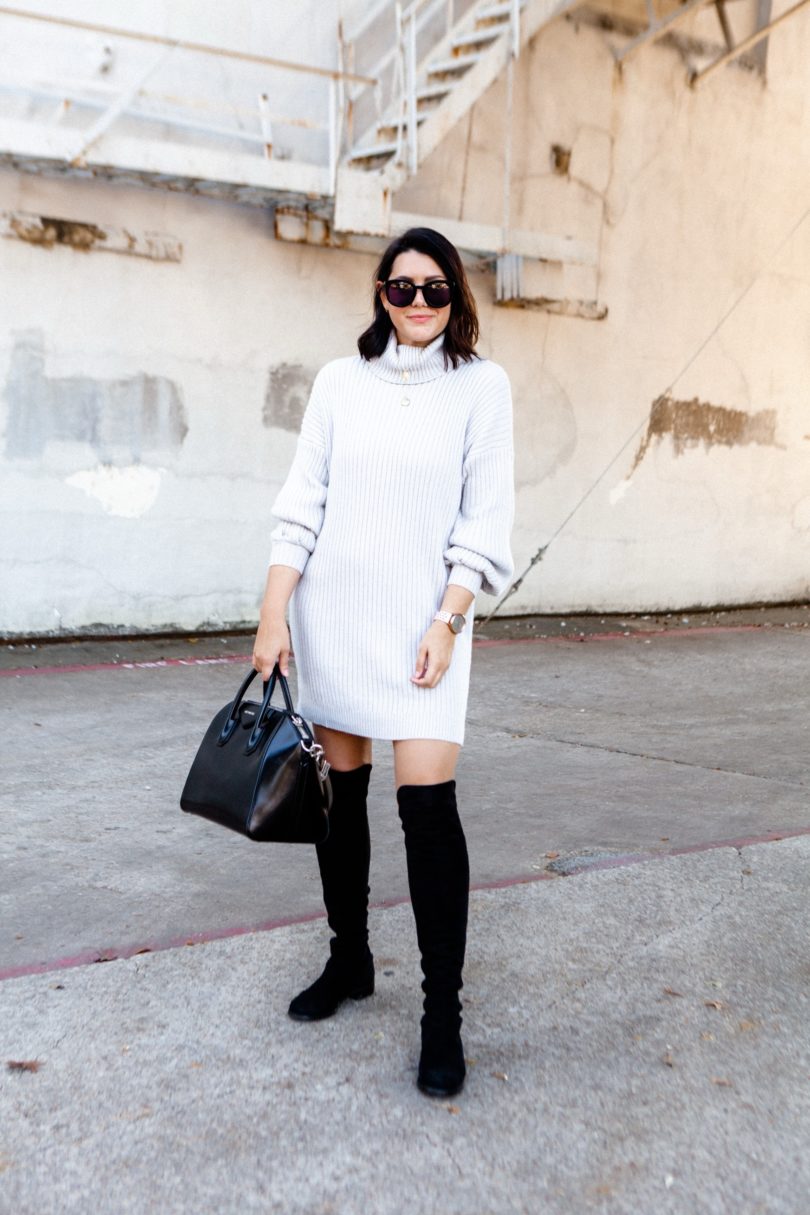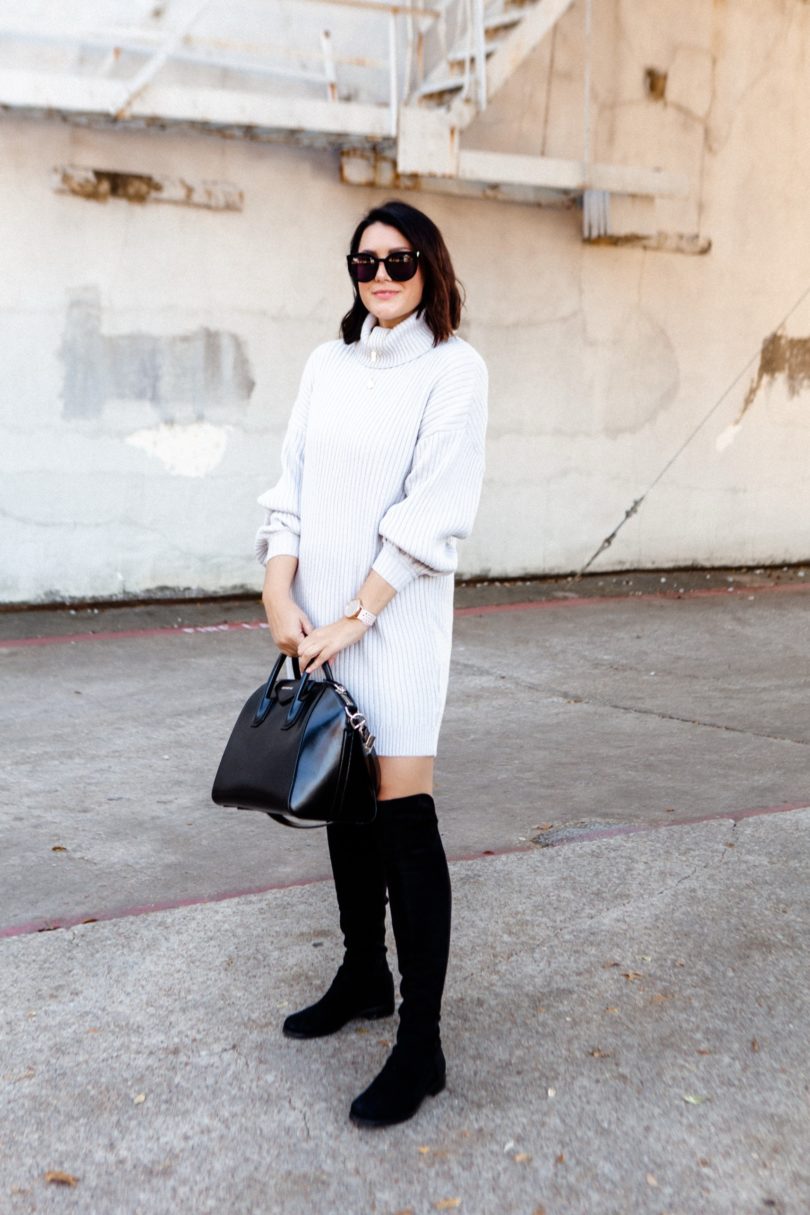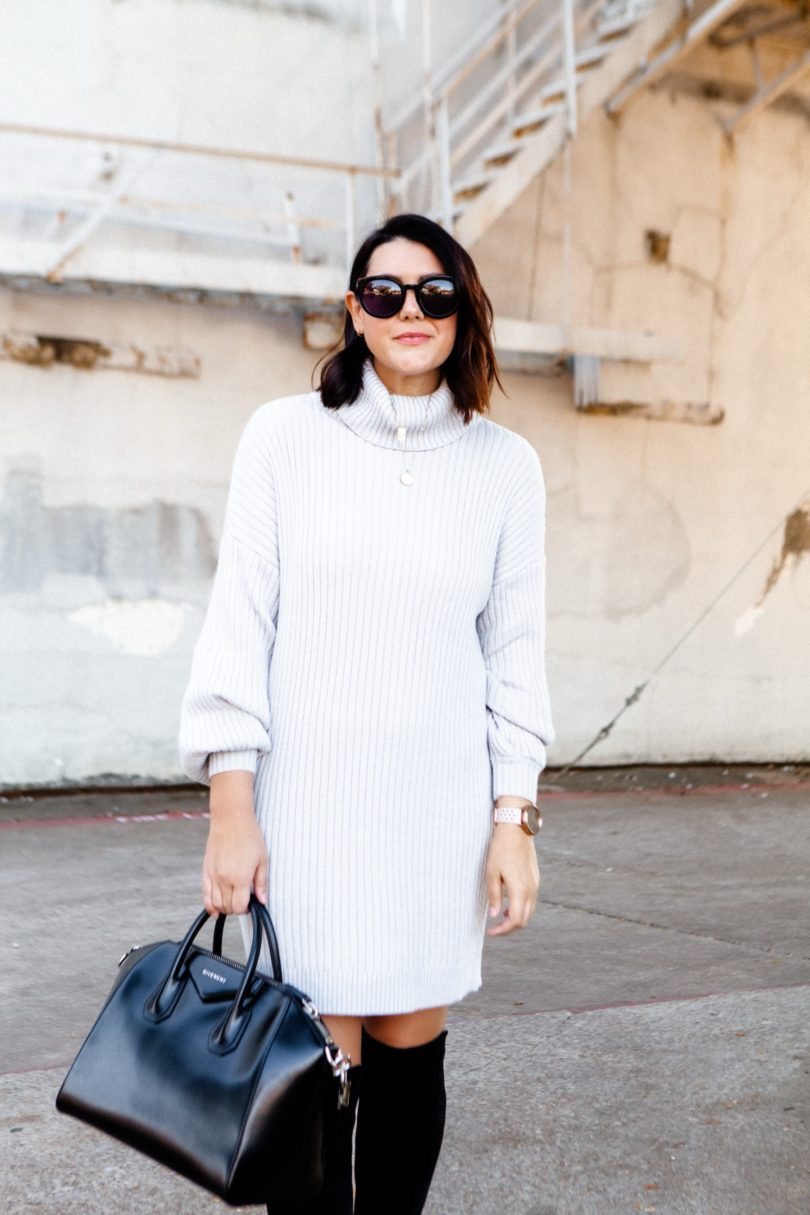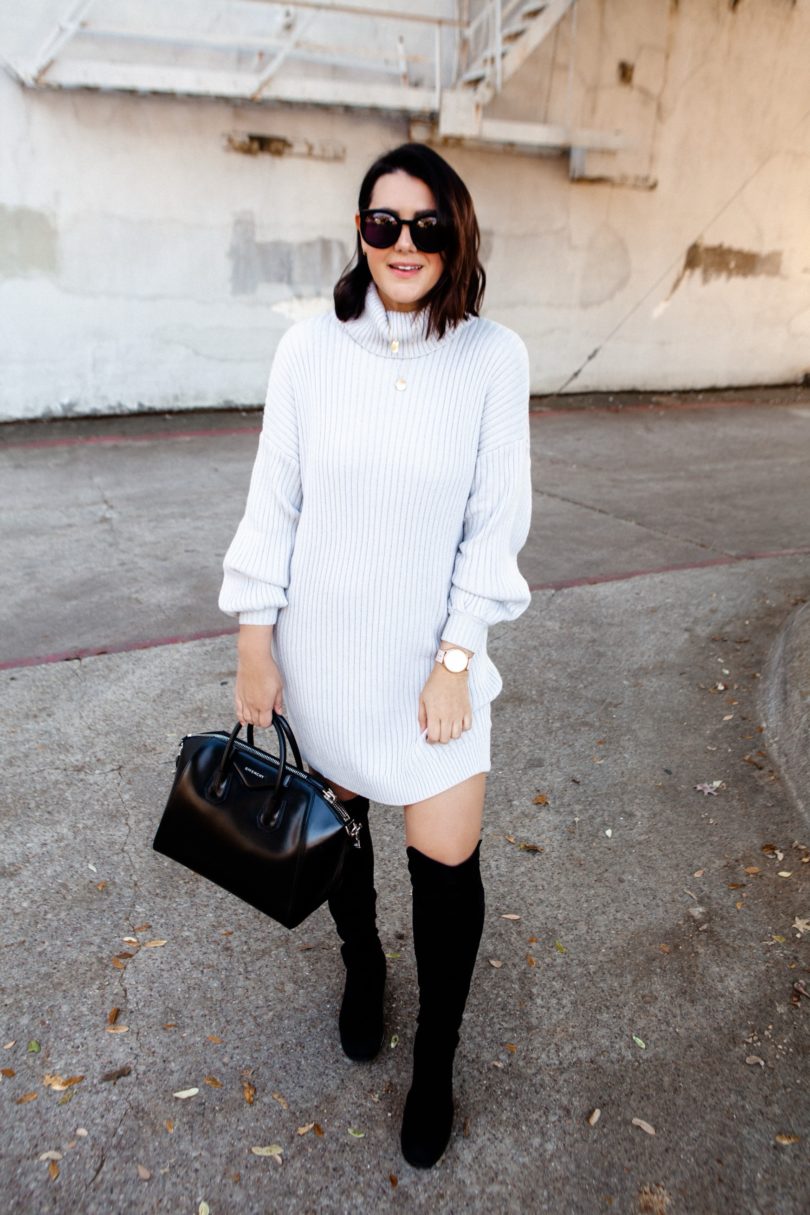 Happy Thursday, my friends! It's a pretty day here, just a perfect fall day. Which makes this sweater dress post even sweeter. I love when the weather decides to match my outfit.
This sweater dress is the one from my Amazon try on! I'm super impressed with this dress and honestly my expectations were low. Real low. But this one would have even surpassed regular expectations, which is saying something. This dress is super soft and doesn't cling, which is a miracle. Sometimes sweater dresses tend to stick to my tummy (rude) but this one lays nice without clinging. I will say, if you are in between sizes you may want to size down one. I am in the medium and it's just almost a bit too big. The sleeves are generous too, slightly puffy at the wrists. I am in the medium, but size down if you are petite, or in between sizes.
Find this under $50 sweater dress here!
I found some IDENTICAL OTK boots as well! These are my tried and true Stuart Weitzman 5050, which are classics. If you are looking to buy one pair for the rest of your life, hit up the Wetizmans. But if you aren't quite sure you want to commit to a lifetime (totally understand), I found this pair under $50. I've tried Scoop brand shoes before and find them to be comfortable and true to size.
Also, this doesn't need to be said but I'm gonna say it: sweater dresses are just long sweaters and I 100% alway feel like I'm getting away with something. Comfiest dress in the game. Summer has maxi dresses, winter has sweater dresses.