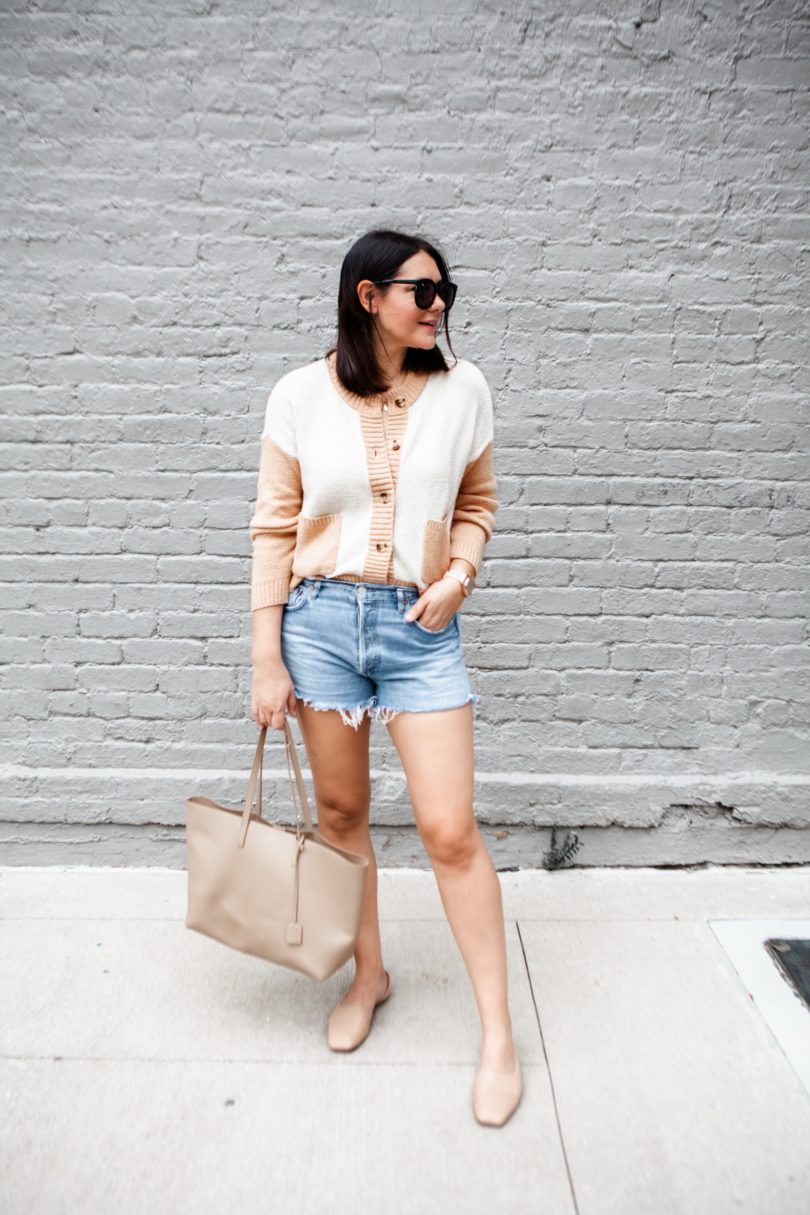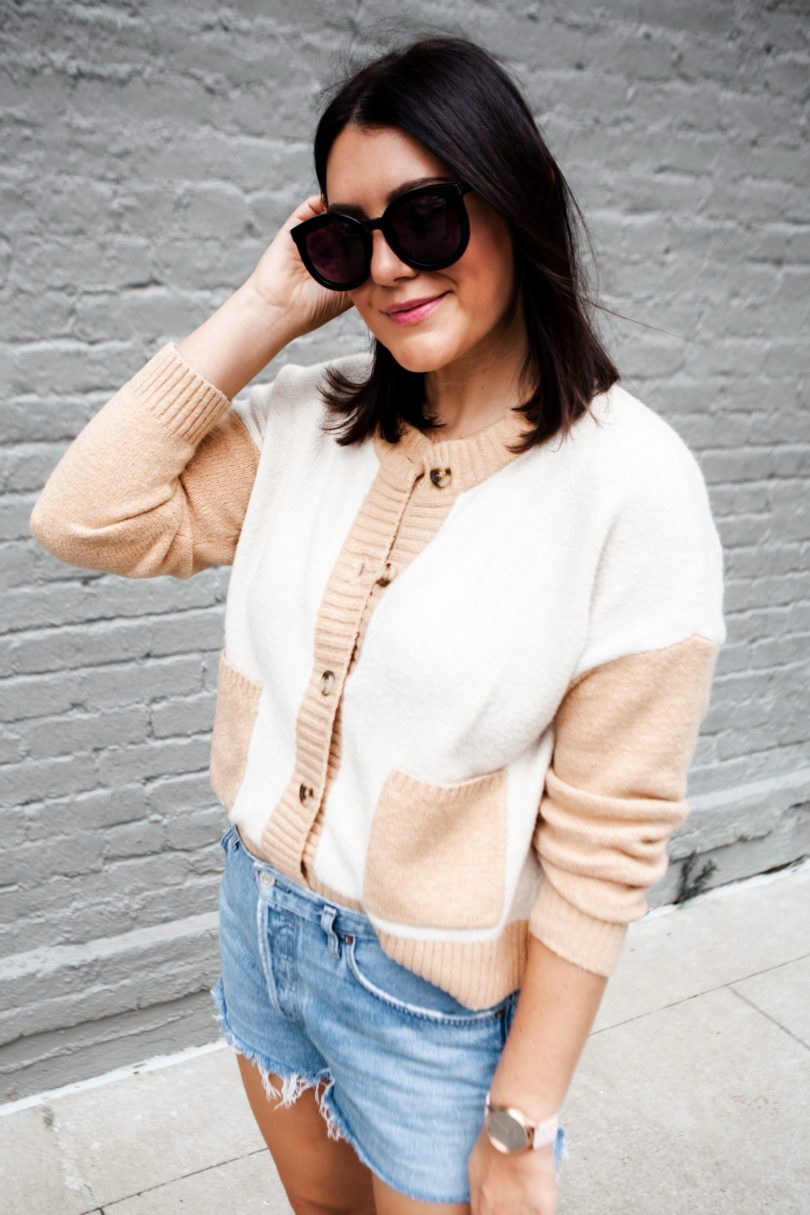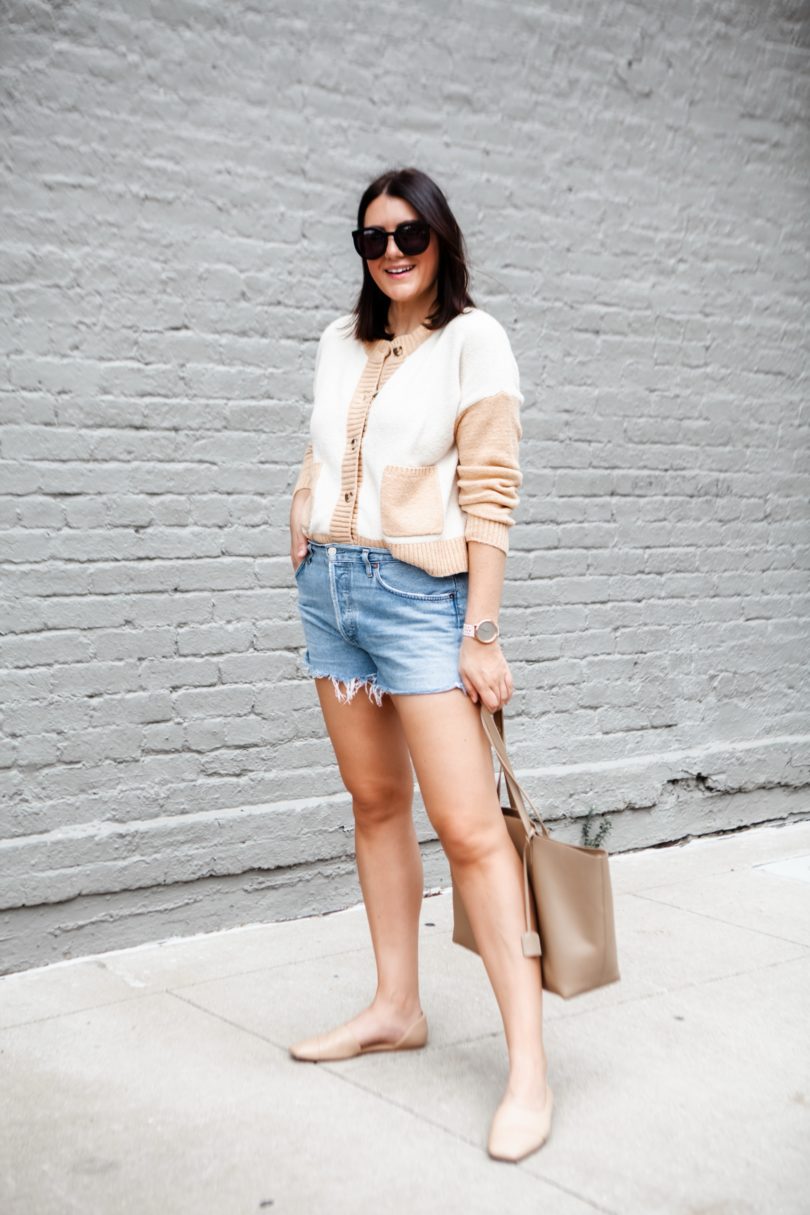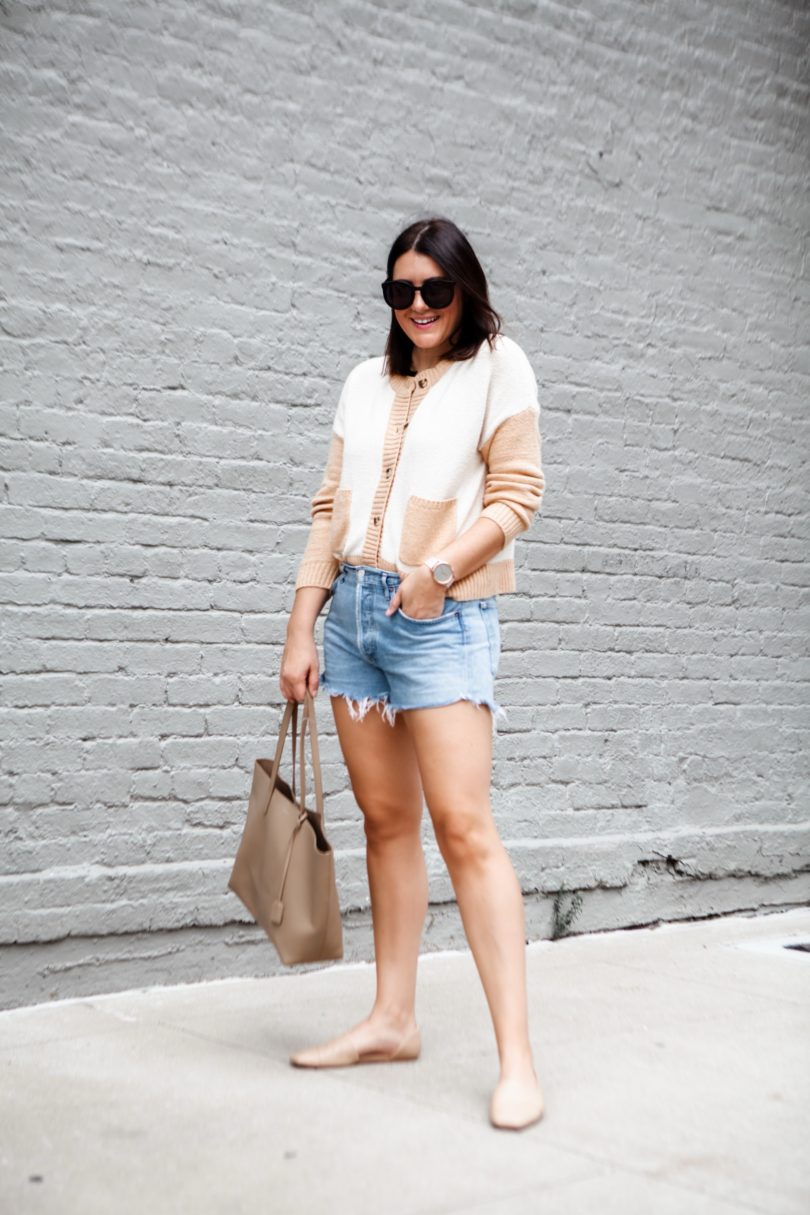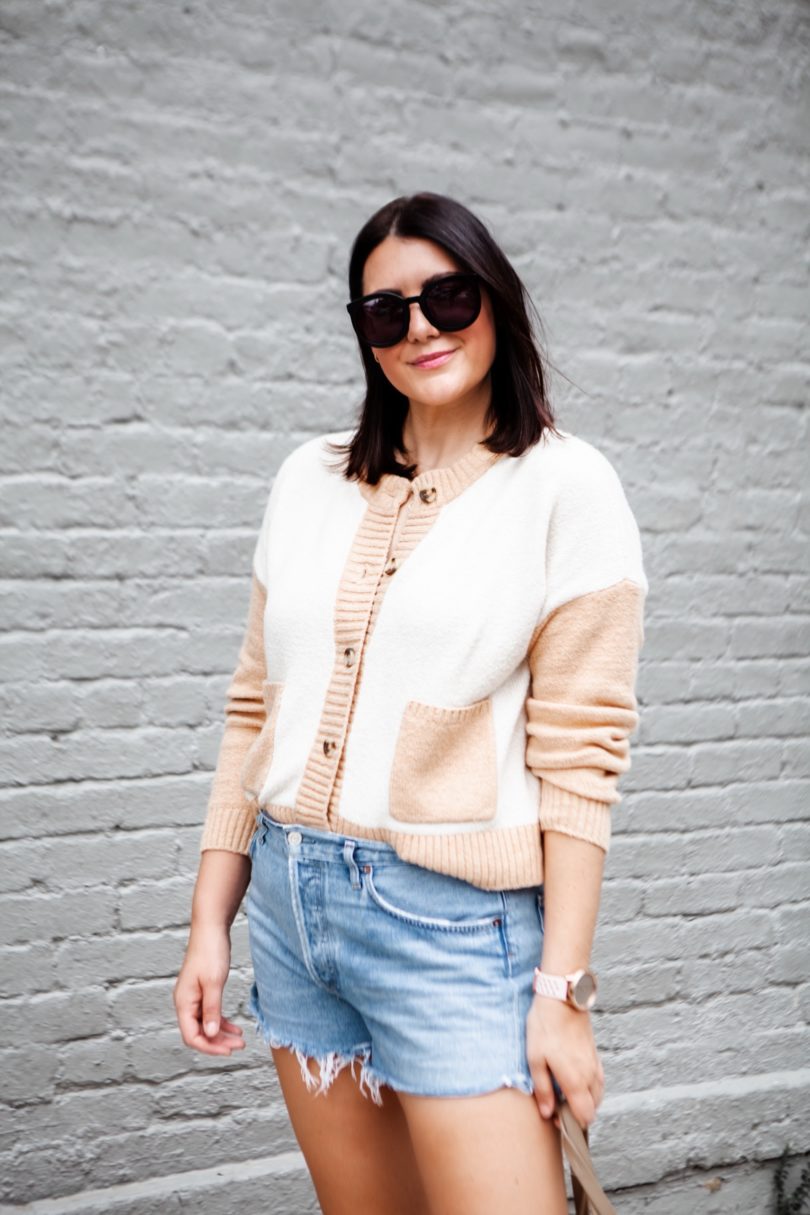 Madewell cardigan / agolde Parker shorts
Here we are in that awkward time of style —  late summer / early autumn (or fall, if ya nasty). I always look back on my outfits during this time in years past and cringe a bit. That's probably being hard on myself, but I do see some rushing of the season (fall) vs what I should have been wearing (summer) Currently we are actually cooling down already (random right?) and it's been cloudy and grey this week. Not so cold that you need much more than a cardigan and honestly it's been so hot that my legs welcome the tiny chill from the wind. This is my ultimate fall transition outfit — equal parts summer and fall. As I've said before: the fashion mullet. Apple picking on top, pool party on the bottom.
PS: I am in the medium of the cardigan and you can find it here.
Speaking of cardigans, this one is new from Madewell! They have a few new arrivals and I snagged this one up quickly (also these jeans + this tie dye sweatshirt!) I thought I'd round up some pieces I love right now!