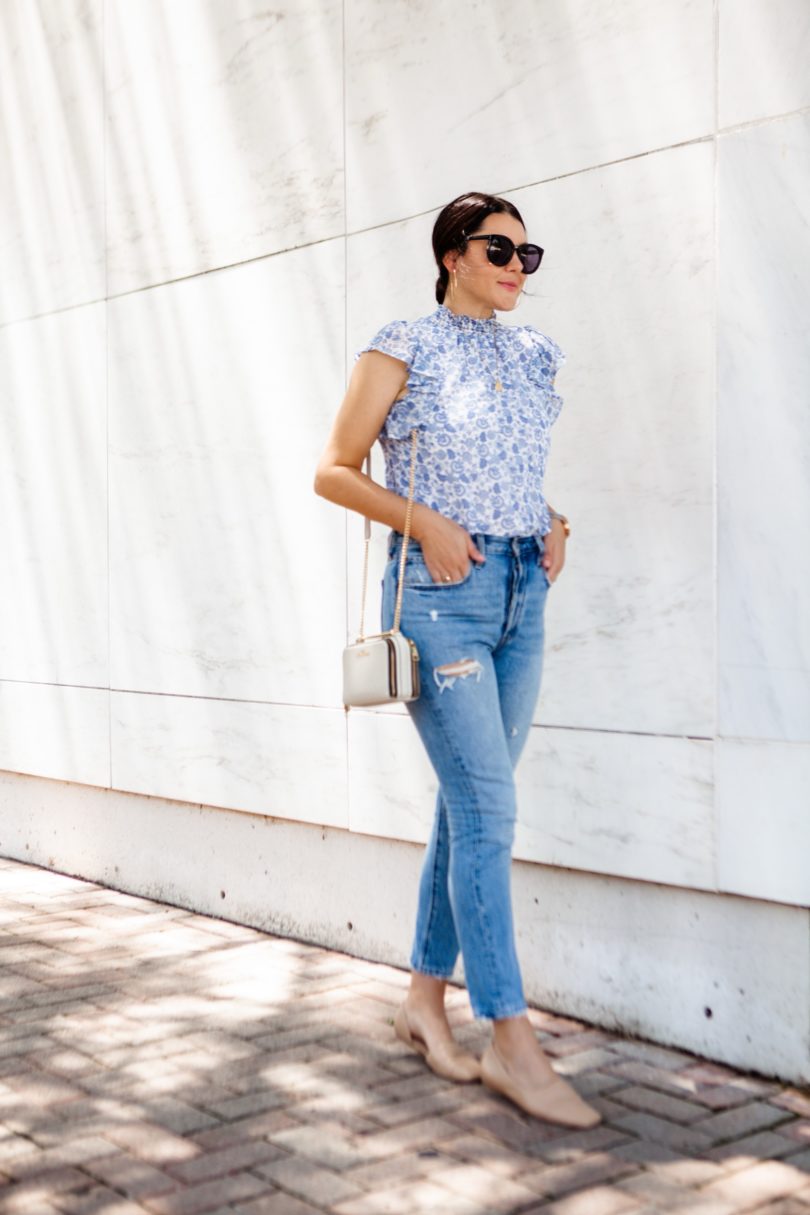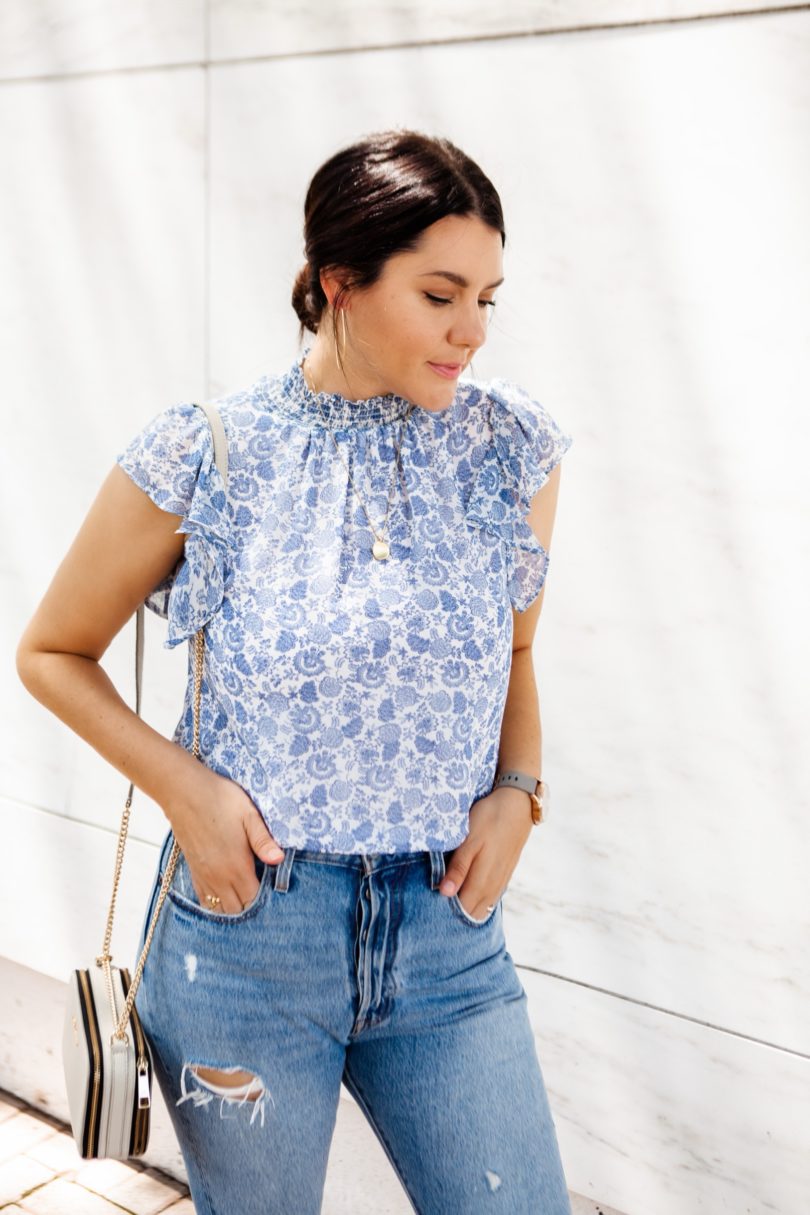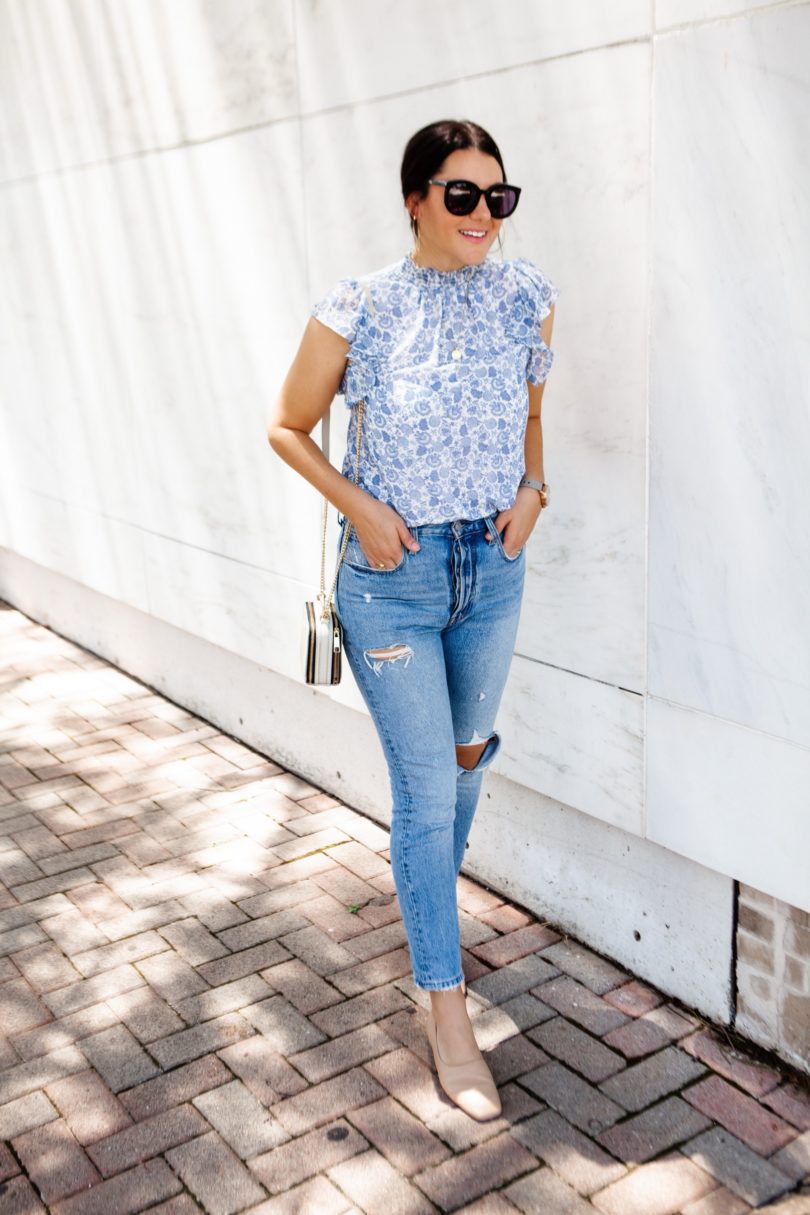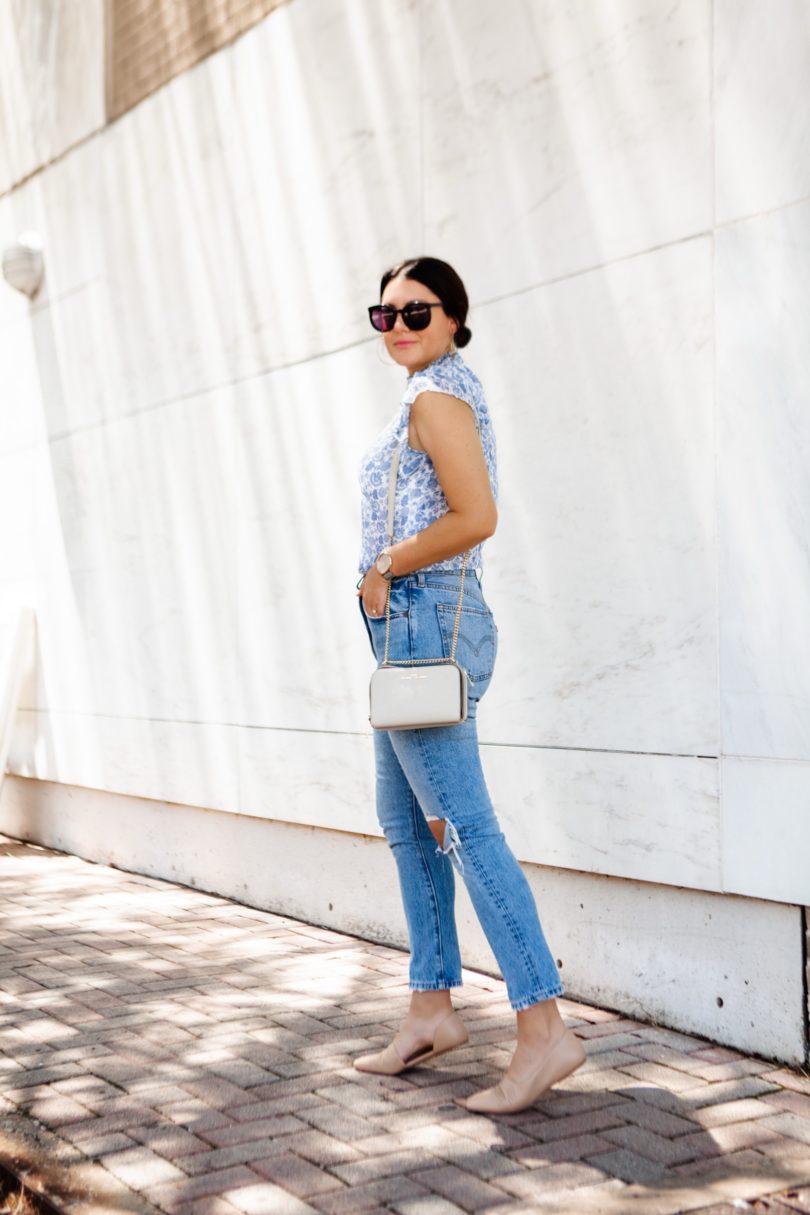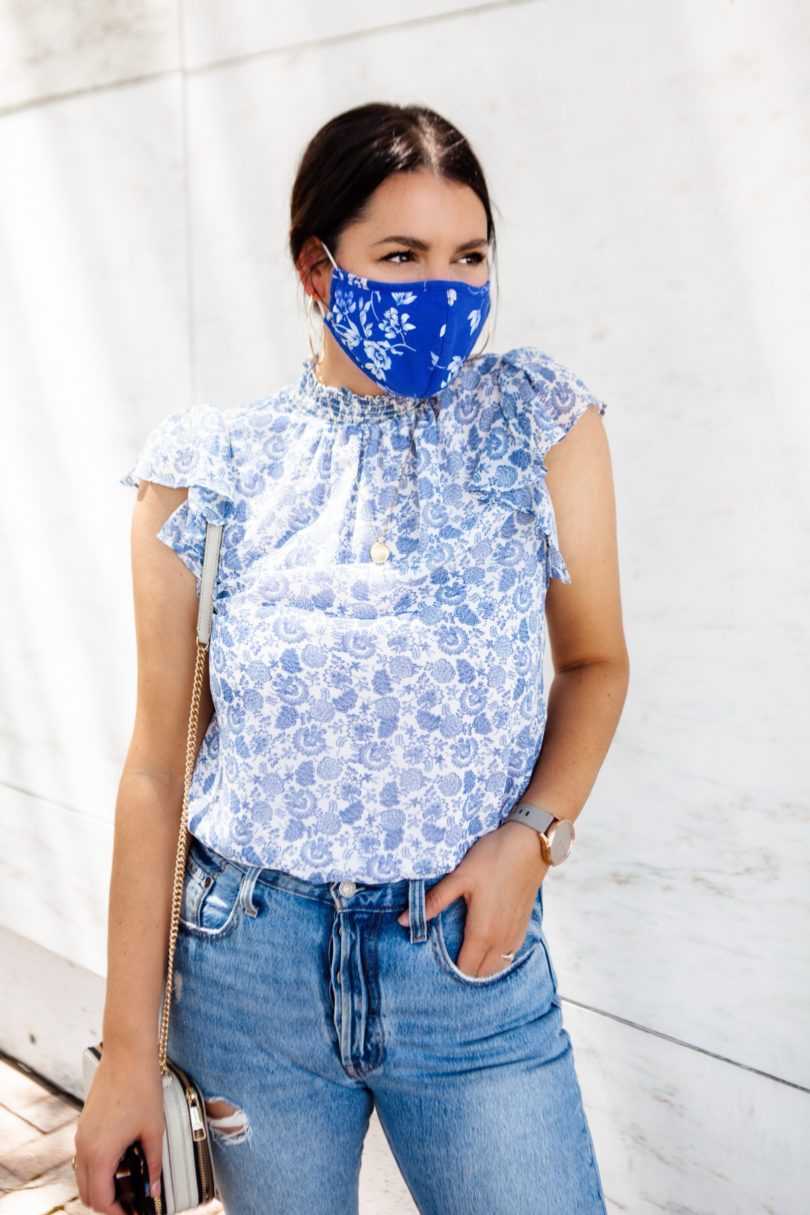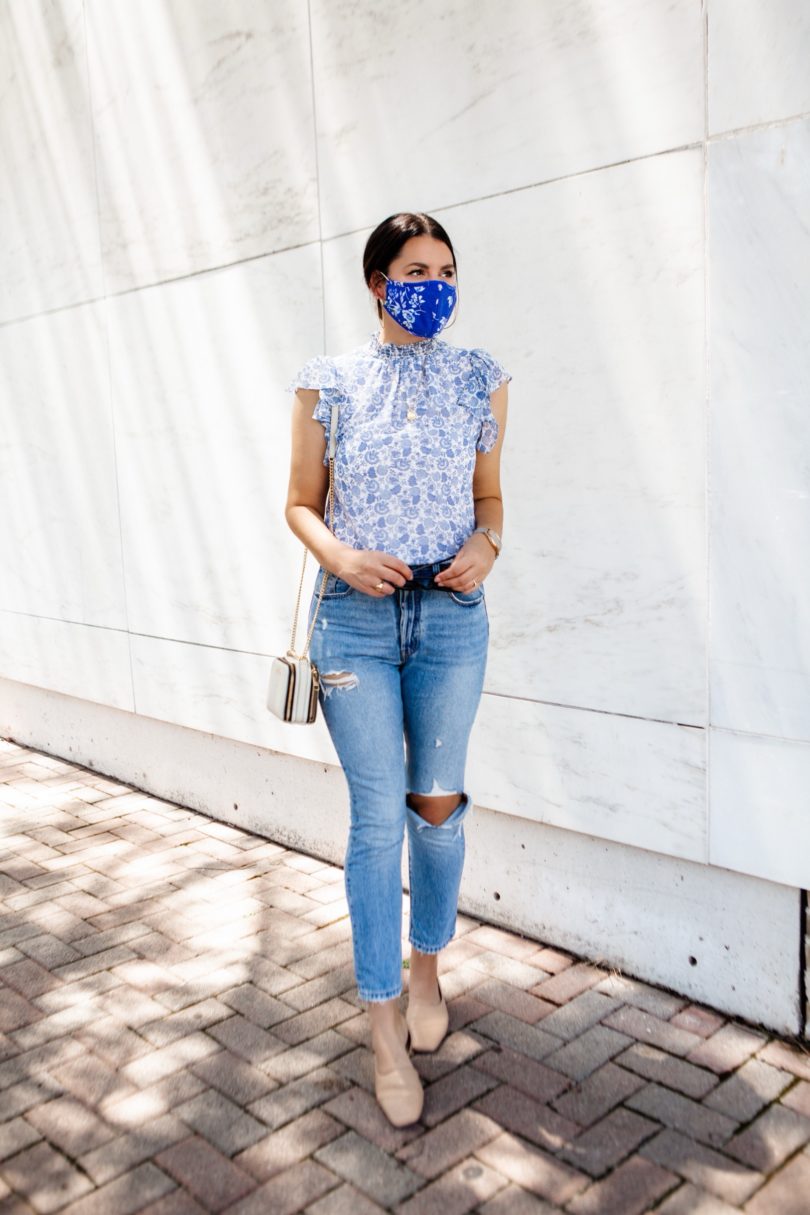 Can you see how excited I am in the second to last photo that my mask coordinates so well with my outfit? This is my new passion: finding masks that coordinate with my daily outfits. It ain't much but it's honest work. But seriously, I really do love when my mask matches my outfit. It's my favorite accessory. Also, I didn't know I'd have a new pet peeve this year which is when my mask clashes with my outfit. It's an issue that has made me question my matching tendencies in general. My other new hobbies I've acquired this year: hunting down brand name hand sanitizer, getting to Costco on the right day / exact right moment to get a sleeve of Lysol wipes, and going longer than 20 seconds when washing my hands. 43 seconds is my personal record for clean hands. Really proud of that one.
Enough pandemic talk, although I did want to share my cute mask. My mom ordered from this brand I linked (Jaanuu) and they come in 5 packs so she gave me this blue one and a nude colored one, which I wear almost daily. The only thing is with the nude colored one sometimes I catch myself in the reflection and it doesn't look like I have facial features past my eyes and I look like a Tim Burton character. But other than that, I love it because it goes with everything . These are great masks, if you were looking for some! They are comfy and wash out great.
This beautiful top is — are you sitting down for this — still in stock at the Nordstrom Sale! Not only in stock, but FULL STOCK, FULL SIZES. I know, I was shocked too. I am wearing the color still in stock, so don't worry — I wouldn't play you like that. I am in the medium and it fits…but I just want to say that the lining in it is definitely more fitted than I prefer. But yeah, objectively this top fits. Subjectively I want to size up because I hate anything touching me too closely.  Again, it fits TTS, I'm just a weirdo. Find this top here! 
Oh and if you are wondering why I'm wearing jeans. I AM crazy but also we had a huge storm blow in last night and it was 75 degrees this morning. It felt like fall. I almost made a hot coffee instead of an iced one this morning. Almost. You can find these Levi's here!