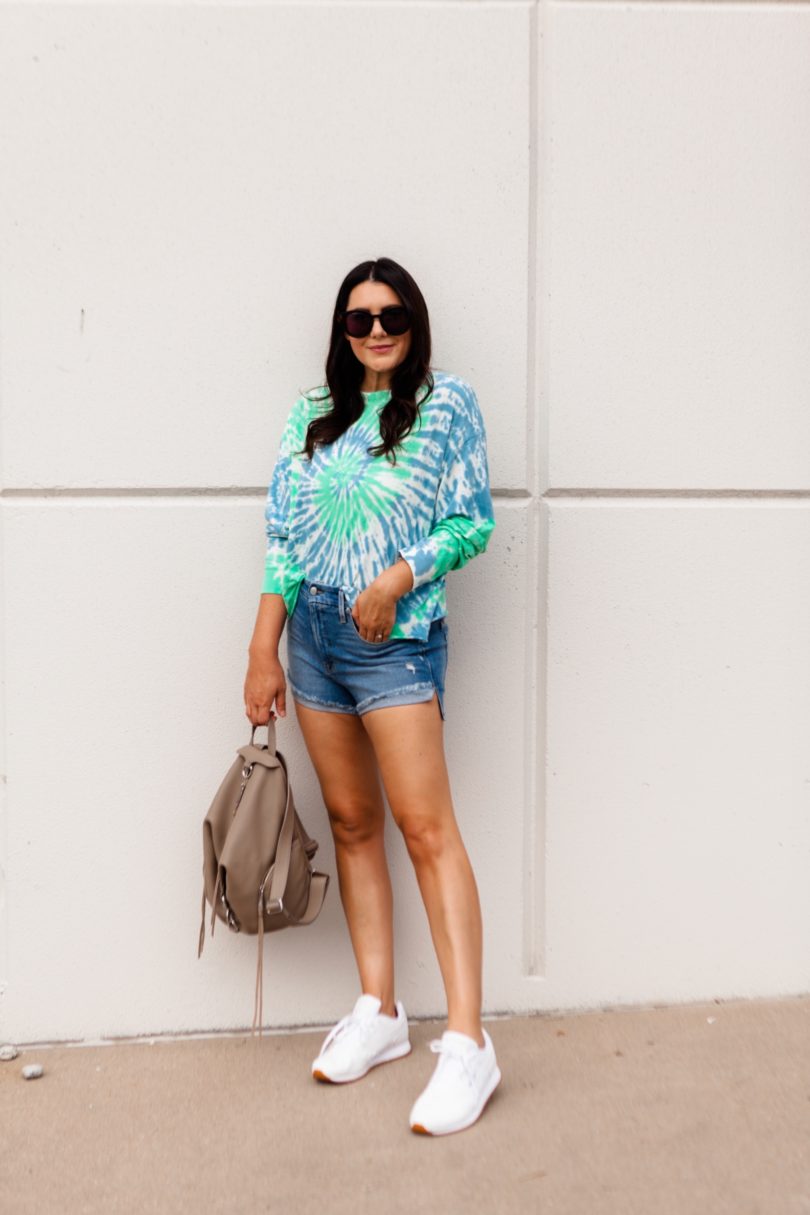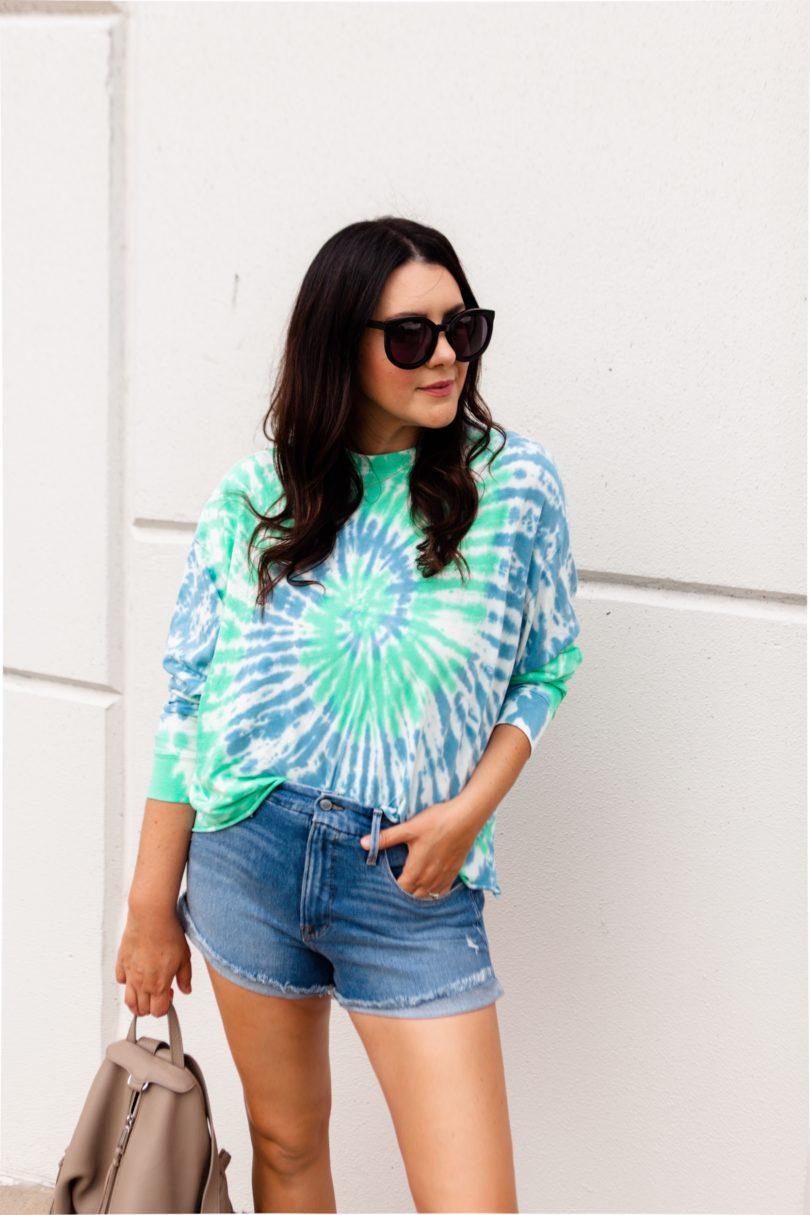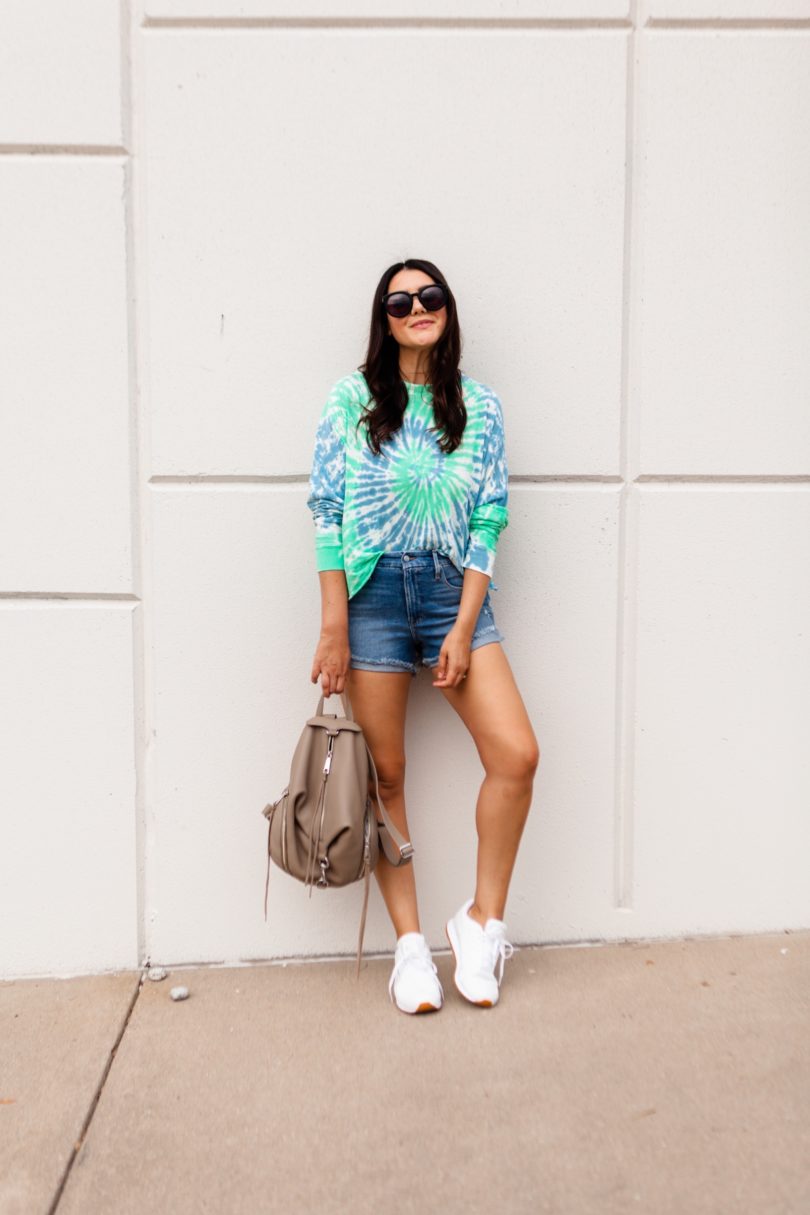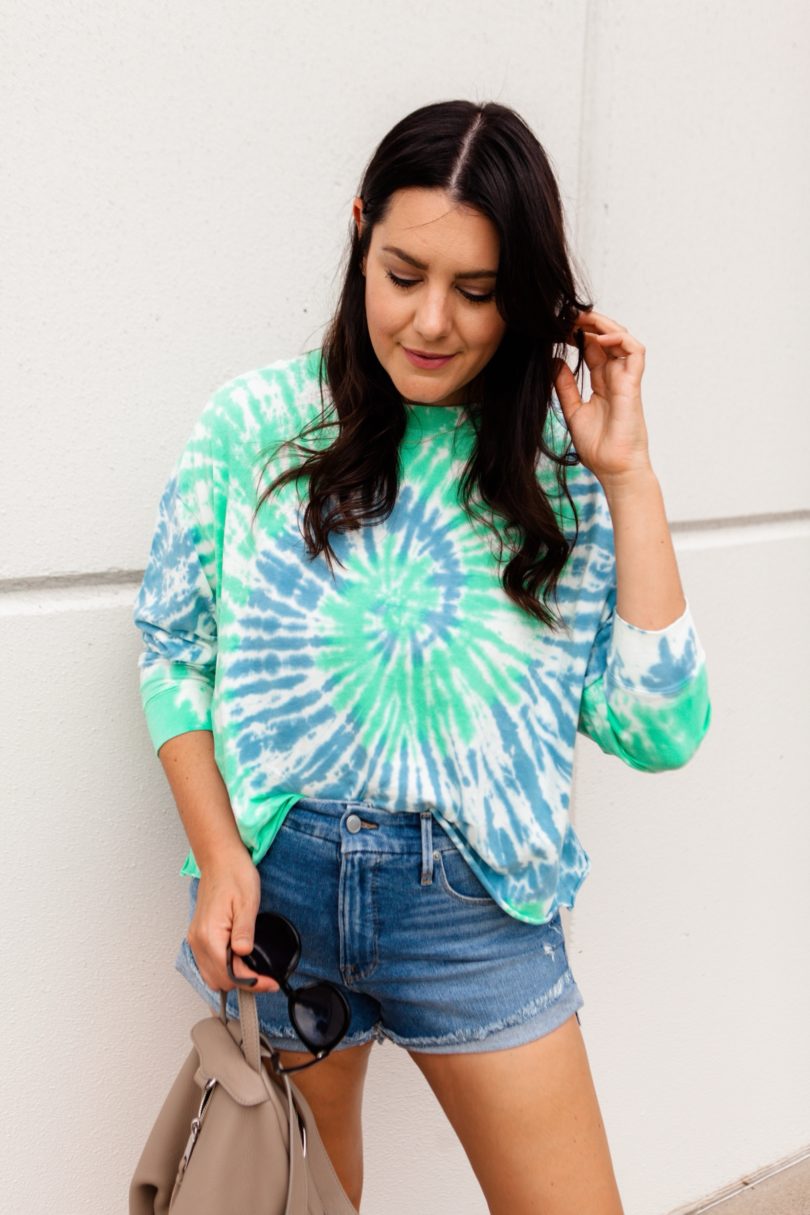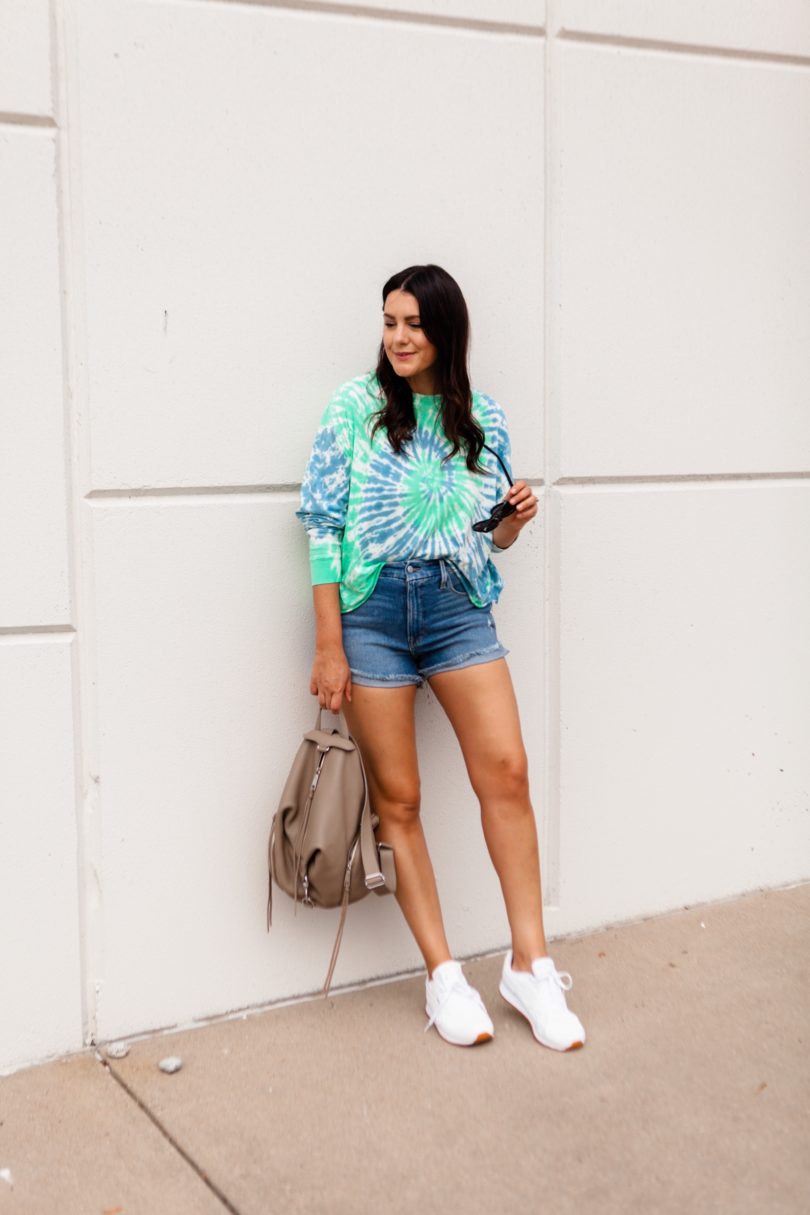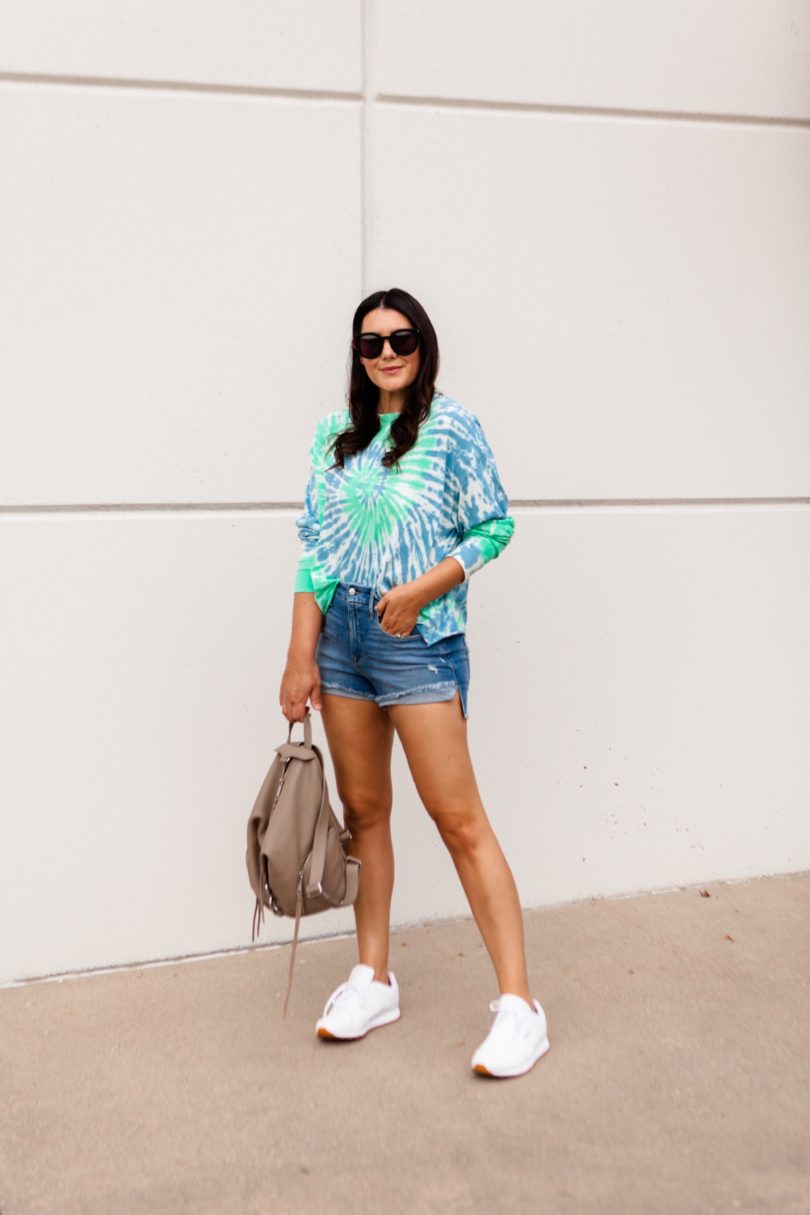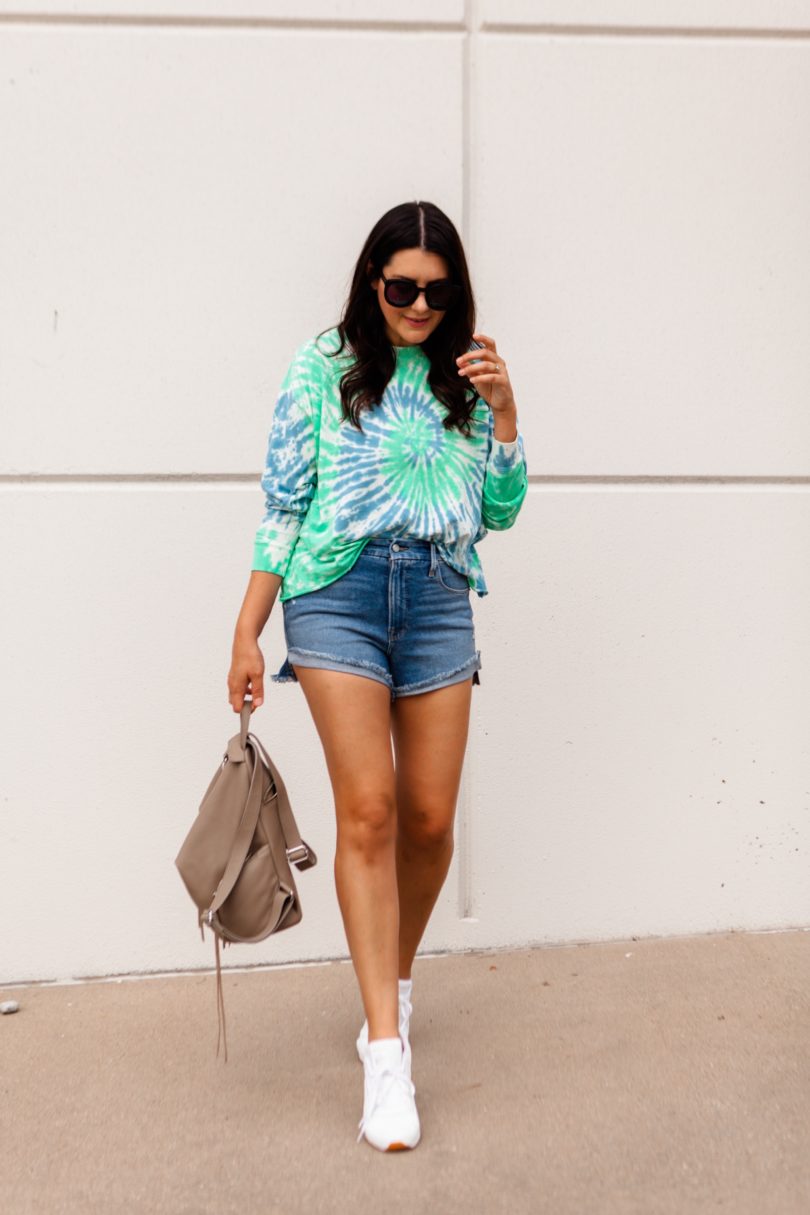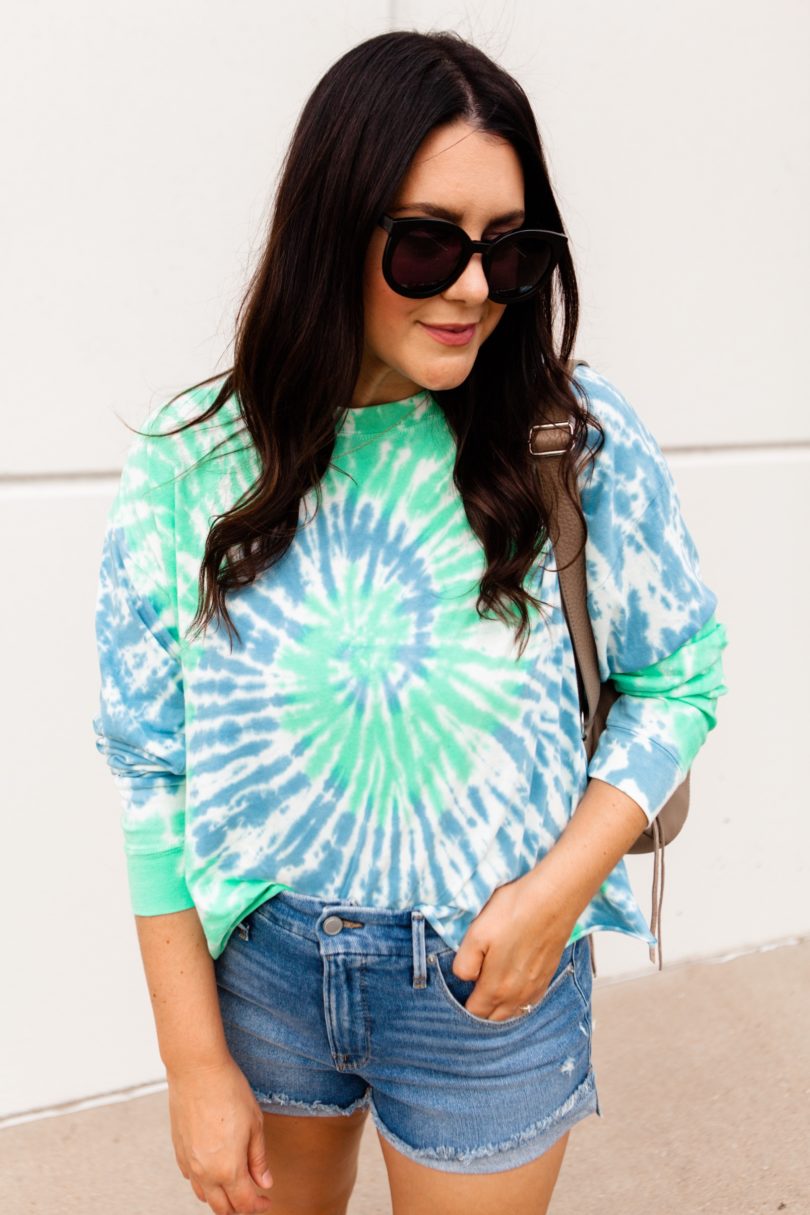 In my best of intentions at the beginning of quarantine, I was gonna tie dye EVERYTHING. Tie-dye tops and shorts and sweatshirts were hard to find so I was like — I'M GONNA MAKE THEM. I was hopped up on Tik Tok tutorials and caffeine and it was go time.
Until it wasn't.
Because I remembered one small issue: I am a terrible DIY-er. Eye-hand coordination is not my strong suit (hence the humor and charm; I had to get out of PE somehow as a child.) so the actual act of DIY-ing anything is just not going to happen. Plus Gemma loves to paint and anything colorful = paint to her. I got to thinking about mixing rainbow dyes with a creative toddler combined with all of my white furniture in the house…I let that scenario play out for about 2 minutes in my head before deciding against everything tie-dye DIY.  I put that dream on the shelf and decided tie-dye could wait. I went ahead and scotch guarded my chairs again, too.
So when this pretty little tie-dye top came in stock at Nordstrom last week, I snagged her up. No regrets. It's not a sweatshirt either it's just a long sleeve tee which seems weird for summer but I love this combo. Long sleeves, cold legs. Perfect for my Costco runs because that freezer section gets cold.
I am in the large of this top but I think a medium would have fit better! I wasn't sure so I always err on the size up. But I DO think it fits true to size and a medium would have been perfect. This one is just a bit slouchy and loose, which I'll never complain about. The day I complain about a loose tee, someone get me some water and let me lie down for a bit. I'll be okay.
My shorts are new, too! I love Good American, even though they are pretty expensive. I will say they last year over year and that's really what I'm looking for in a pair of shorts. I find short shopping to be hard because they are even more specific than jeans. I like the Good American brand because they hold you in around the tummy and I always find them so flattering. They also don't stretch out, so the way they fit when you buy them is the way they will always fit. A wee bit short, if I had one complaint but not too tight at all. I am in the 8, true to size! Find them here.
So what about you? Do you love the tie-dye trend or is it a pass for you?