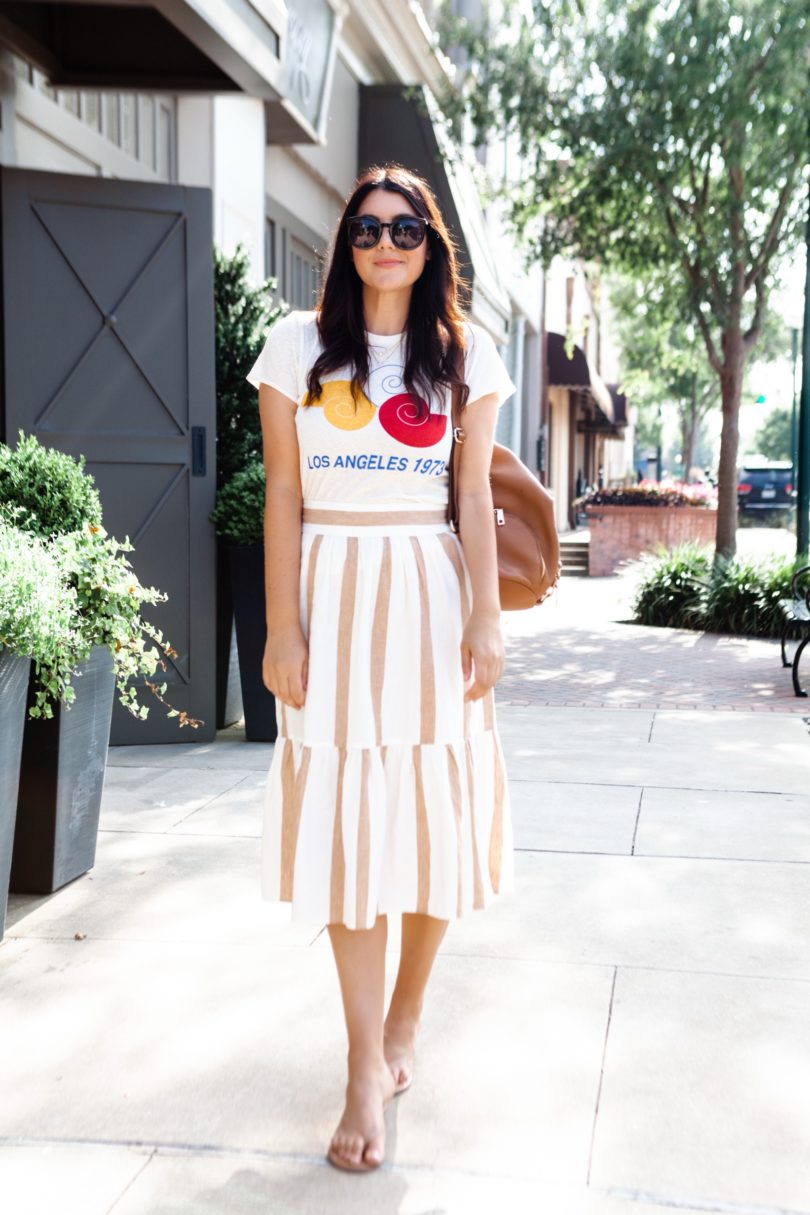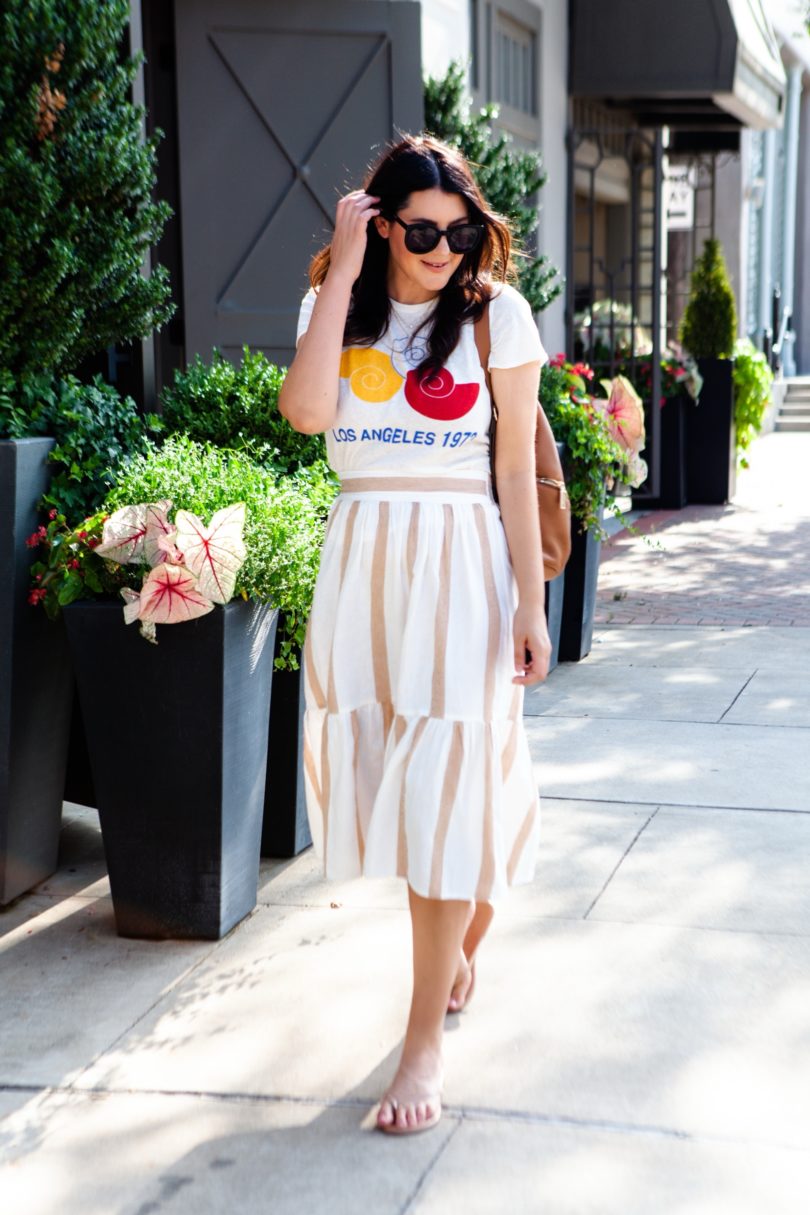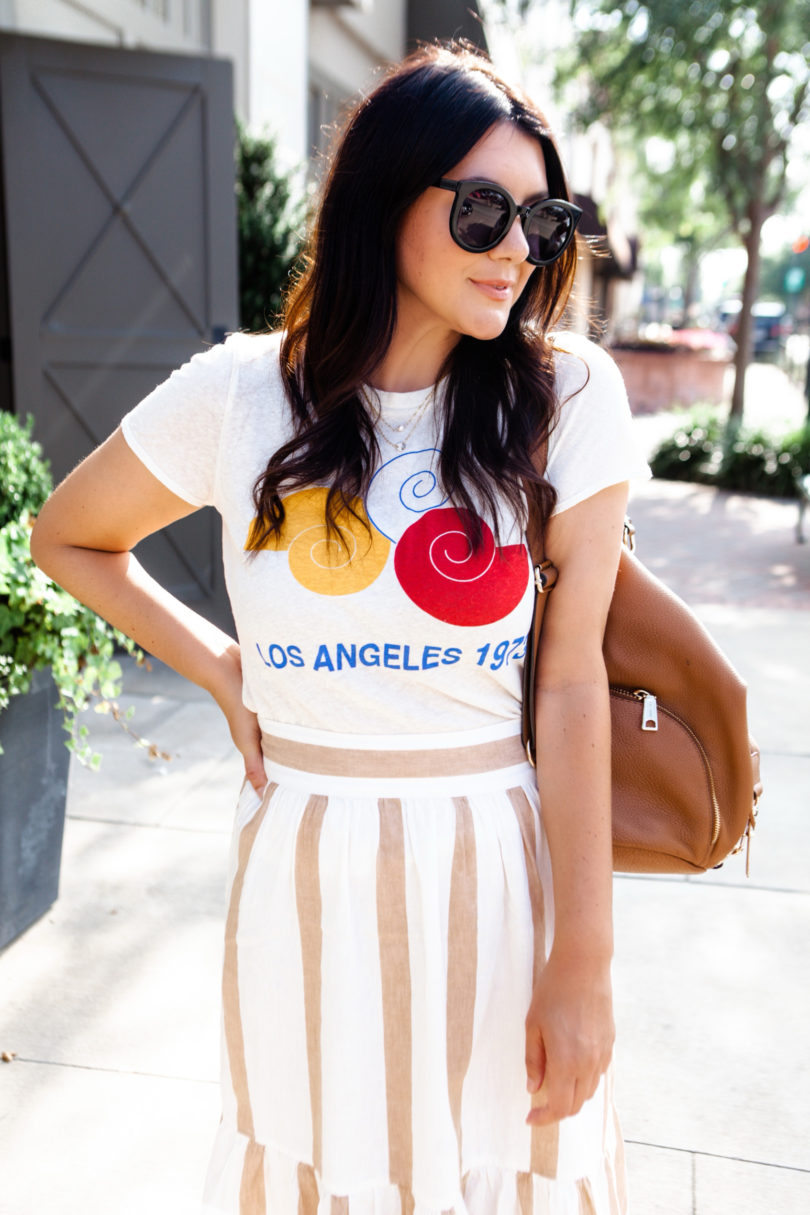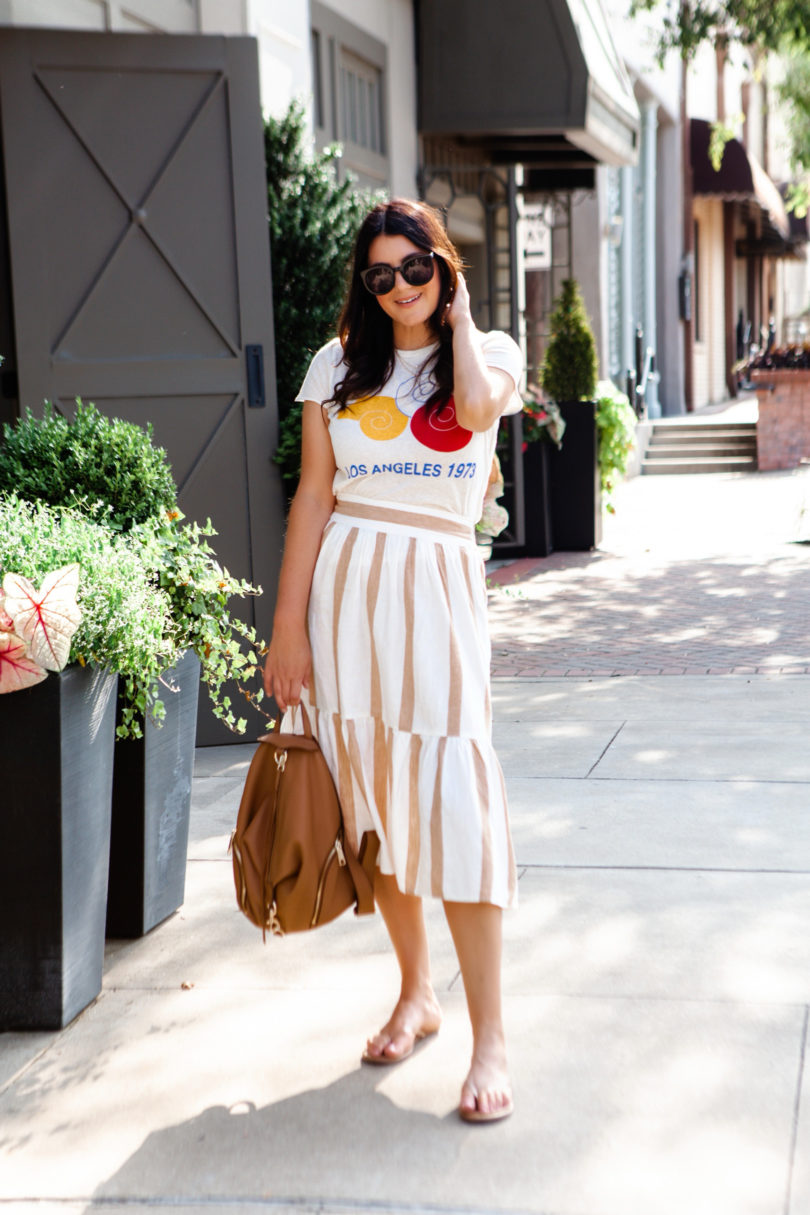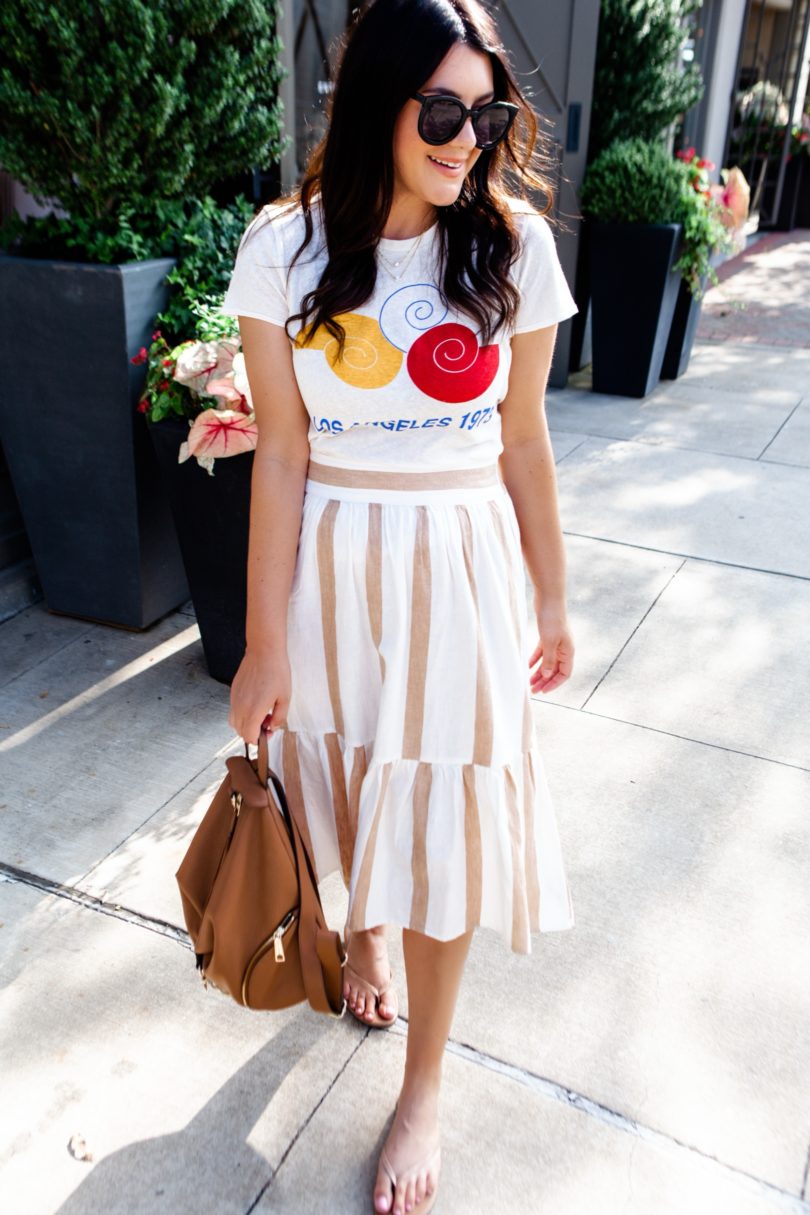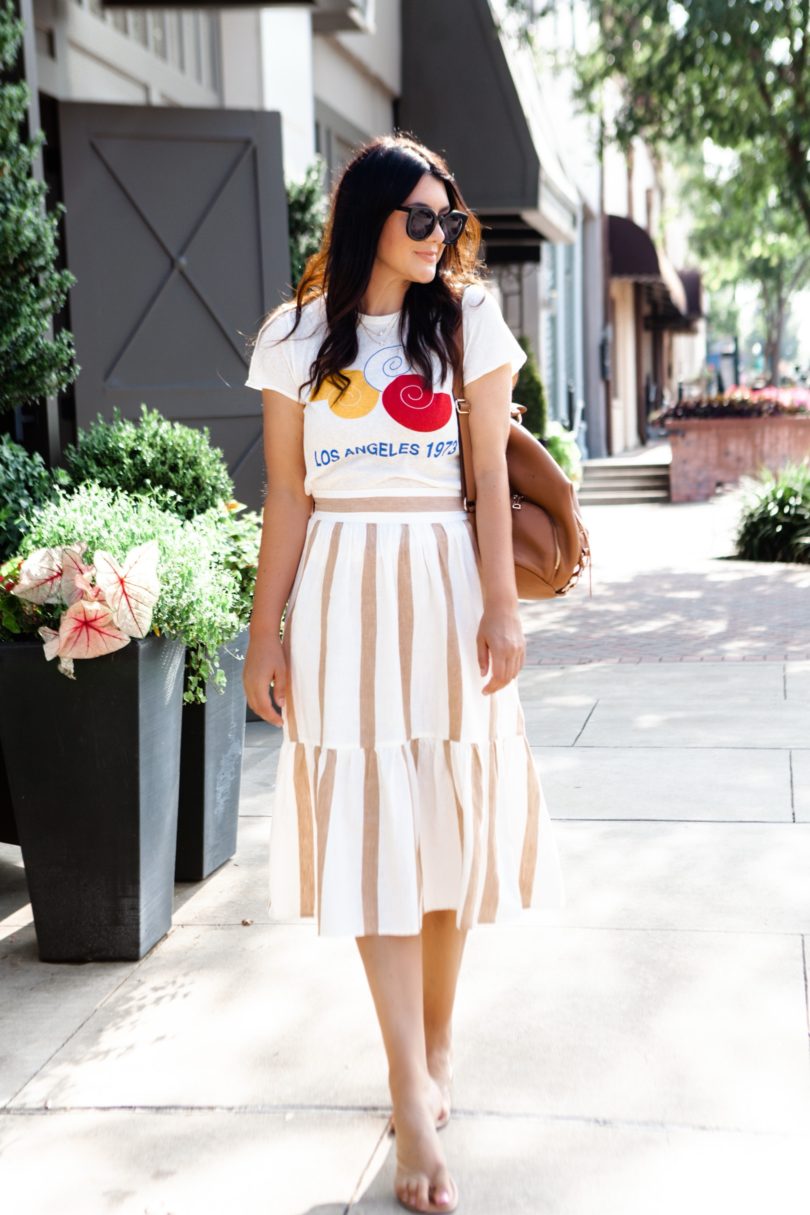 I bought this midi skirt on sale last week and actually couldn't believe it was on sale because of how adorable it is and I've literally never seen it on their site. Maybe it fits weird, I thought. Or I'll bet it's so sheer. But no — the fit is perfect and it's just as adorable in person as it is online. It's just one of those sale finds that you want to tell everyone about because it's like 50% off and absolutely perfect. And by everyone I mean my mom, my sister, my neighbor, B and Gemma, who could really take this news or leave it.
All that to say, this skirt is on major sale and it fits true to size. I'm in the medium. You can find it here and be sure to use code GIANT for an extra 30% off.
I paired it with this graphic tee but you could really do any neutral top, I was just feeling wild this day. Why not mix it up with a graphic tee, you know? But this skirt would work perfectly with just a white or black tank top. That's why this skirt is so great; with the neutral colors you can't go wrong with any top. Even a bold graphic tee.
Also, please note that I am wearing flip-slops with this outfit. My snobby ass has been broken in quarantine. I think this might be the first time I've worn them on the blog? Well actually I had a post a couple of days ago in them, but 2020 may be the only year in the history of KE that I've worn flip-flops ever on here. But you know what? I've accepted the fact that I wear flip-flops now and I like them, too. People really can change, you guys.
PS: Working on a Madewell try-on for stories today! Check out IG for the full try on!