If you've been missing your morning iced coffee, have I got a surprise for you. I found this older recipe a while ago on Food52 and I've willed it into perfection. I've tried a few different variations on the recipe and I think I've perfected it. I can see why the call it magical coffee for a few reasons. A) it's an absolute privilege and dream to sip and B) I've never been more productive in my life. You gotta go light on the pour with this gal, she's a lightening rod of energy. Iced coffee lovers of the world: your world is about to be changed.
She's a beaut, right? Look at her with those gorgeous milk swirls. I'm getting the coffee shakes just looking at this photo.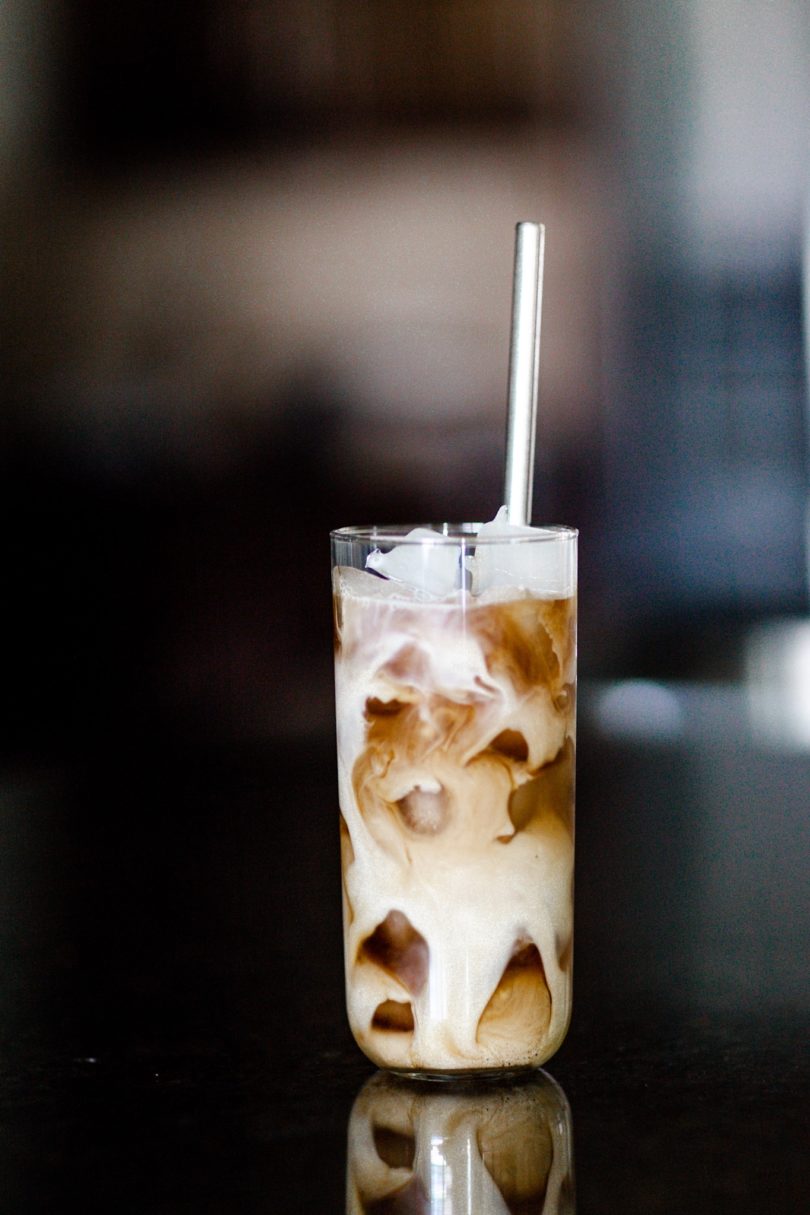 Equipment you will need:
French Press OR 2 mason jars + cheesecloth
whole bean coffee
Ingredients:
2/3 to 1 cup of course ground coffee*
3 cups of cold water
1/4 teaspoon of cinnamon
3 tablespoons of brown sugar
your milk of choice
ice
_____________________________
*I have found that I prefer the taste of a scant 1 cup of coffee but the original recipe calls for 2/3 cup. 2/3 cup brings a lighter coffee taste + more cinnamon / sugar magic vs. the more coffee you add, the stronger the coffee taste and less sweetness. Try it first with the 2/3 cup recipe and go from there. I tried messing with the sugar ratio but found better luck with adding more coffee instead of taking the sugar away. I also decreased the cinnamon from the original recipe, I found it to be slightly overwhelming to the coffee ratio. But start with the original recipe and make your own adjustments from there. Don't act like you don't have time.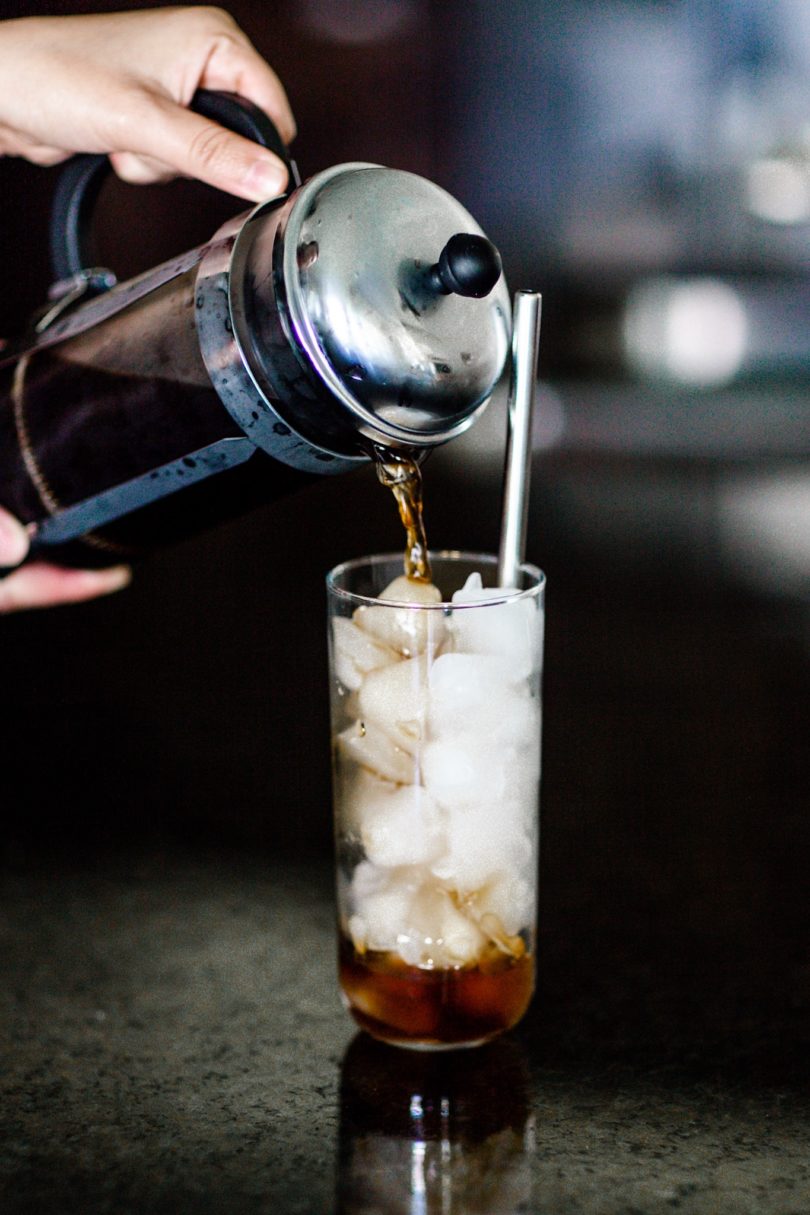 _______________________________
In your coffee grinder, set the setting on the course grind and add your coffee. You will want a pretty course grind for this as steeping coffee with cold water is best on course beans. (I use this quite terrible coffee grinder here that I lament everyday but IT WORKS. I'm just being a brat because I want this one but you can see why I went with this one and it's to the tune of $90.)
Add the course coffee grinds to the French press or mason jar and add in the cinnamon and brown sugar. Add the cold water (make sure it's cold and if you can, filtered! The better the water, the better tasting the coffee!) and stir to blend.
If using a French press, place the lid on but do not push the press down and place in the fridge. If using a mason jar, cover the lid and place in the fridge. Leave this gorgeous concoction overnight. My suggestion is 20 hours for the best steep possible. But if you can't, overnight works just fine. (My trick? If I want it for the next morning, I just make sure I make it by noon to have it by 8 am.) 
The next morning, using the French press, press the coffee grinds down and the steeped coffee rises up. Pour about 1/3 of the concentrate into a cup with ice and pour your milk of choice over the coffee. Sip and enjoy!
If you are using a mason jar, take a cheesecloth or thin cloth, rubber band it around the top and pour the coffee into another jar, leaving the grounds in the previous jar. Pour about 1/3 of the concentrate into a cup with ice and pour your milk of choice over the coffee. Sip and enjoy!
That's it! It's seriously so so good you won't even realize you aren't at a fancy coffee shop. Until you open your eyes and see your family and the messy kitchen. But for those 25 seconds, absolute bliss.