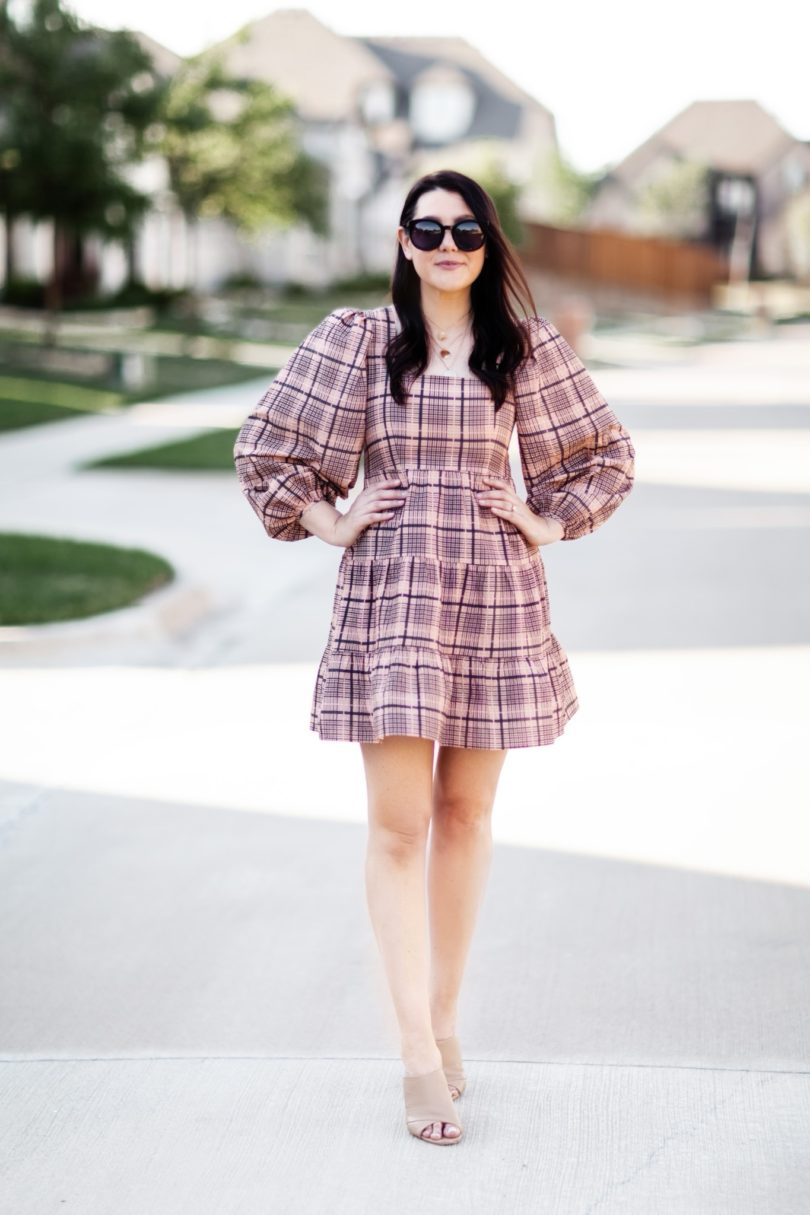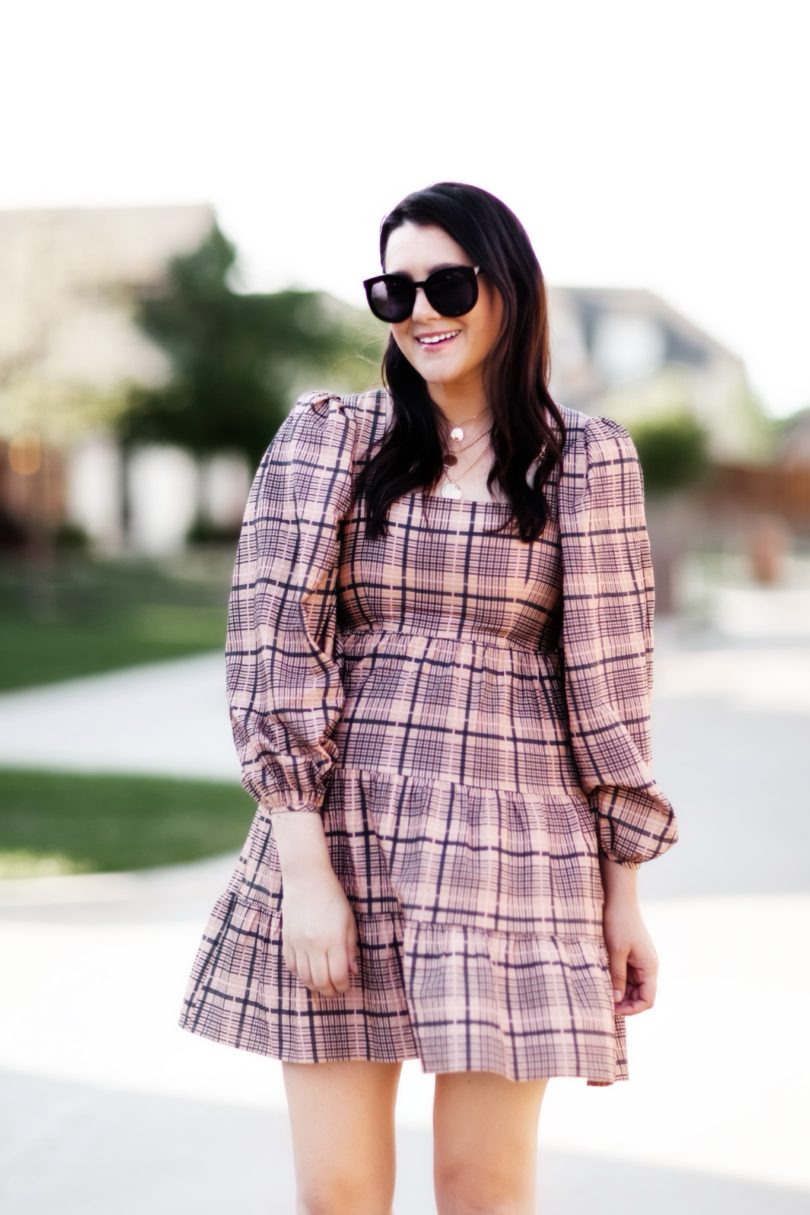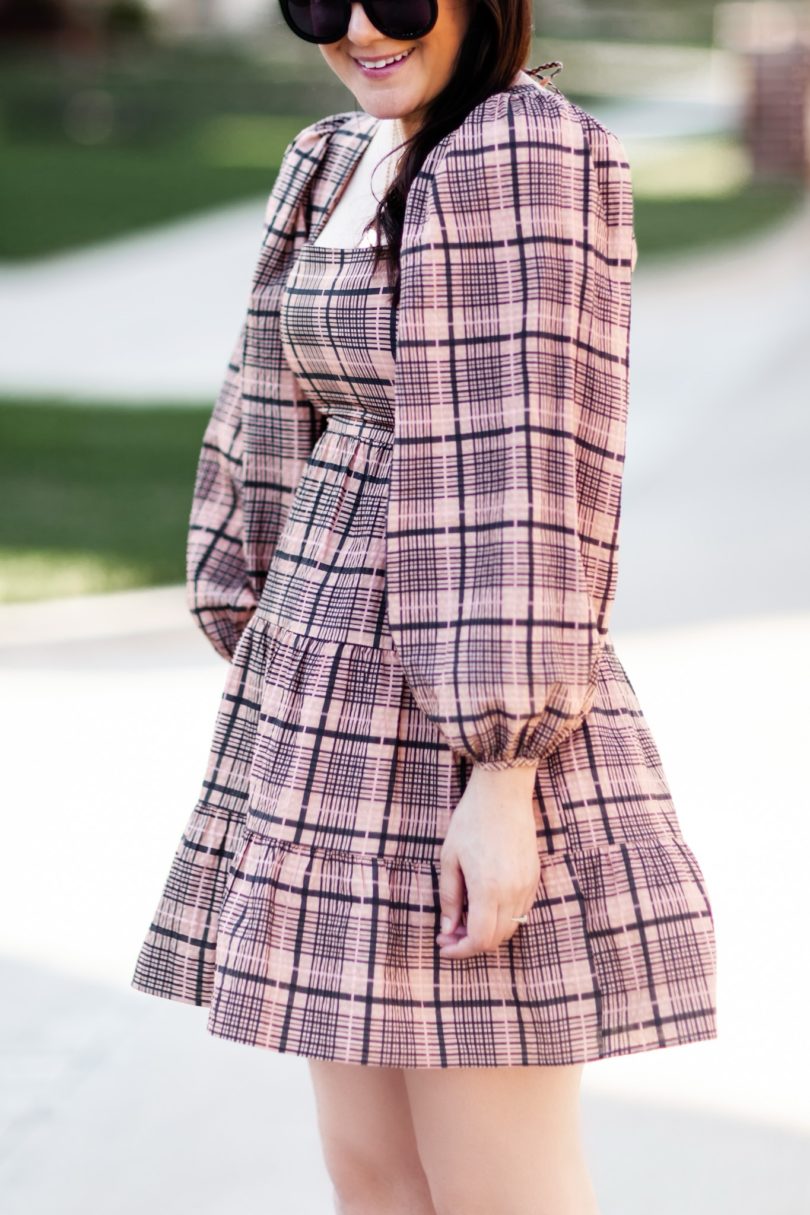 Ya'll. I'm sorry. I've tried really hard to lean into comfort content. But I am only human. I reached my sweatpants limit yesterday. I used to think the limit didn't exist but it does for me. I had reached my slob-kabob full potential, no shower, same clothes from the day before. I looked at the women in the mirror and re-introduced myself to her because she looked like she needed a friend, a shower and a hug. I had to shower, I had to do put on a dress and do a photoshoot. I needed to look like myself again. Of course we aren't going anywhere, so I asked B if we shoot some out in our front yard and here it is. Yes, it was in the middle of our street, yes neighbors were in their front lawns watching, yes I got a little shy. But damn it felt good to make an outfit post. So what did I do after this in my dress? Well we went to dinner of course!
Did I tell you about our newest neighborhood restaurant that we've been hitting up every night? It's 25% organic, frozen to table. It has a really nice patio and a grill. The guy who does the grilling is super cute and there is a tiny entertainer who says things like 'watch this mom!' and "is this poop, mom?" as she picks up a suspicious looking piece of …well… you know where this is going. They don't have playground equipment for the kids but they have put out a large bucket and a plastic slide and you know what? It suffices. The owner has an old dog who begs for food and then immediately goes back to sleep after eating. The tables are a bit dirty and the service isn't great but their happy hour is CHEAP.  It is just absolutely charming. And we never need a reservation because it's our backyard. And Bryan is the cute chef. 😉
So yeah. I had to level with myself on everything — I've felt a little lost without outfit posts mainly because it's what I've done 3-4x a week for the last 10 years. It's my dairy — nope, it's my diary. Thought you'd enjoy that typo. And yesterday my dairy — erm, diary— says that I got dressed, grilled out and had a great evening with my family.
You can find my dress here! I thought about styling it with sneakers but I'm hopeful to wear this out and about again soon this late spring or summer. Some white sneakers would look just perfect.