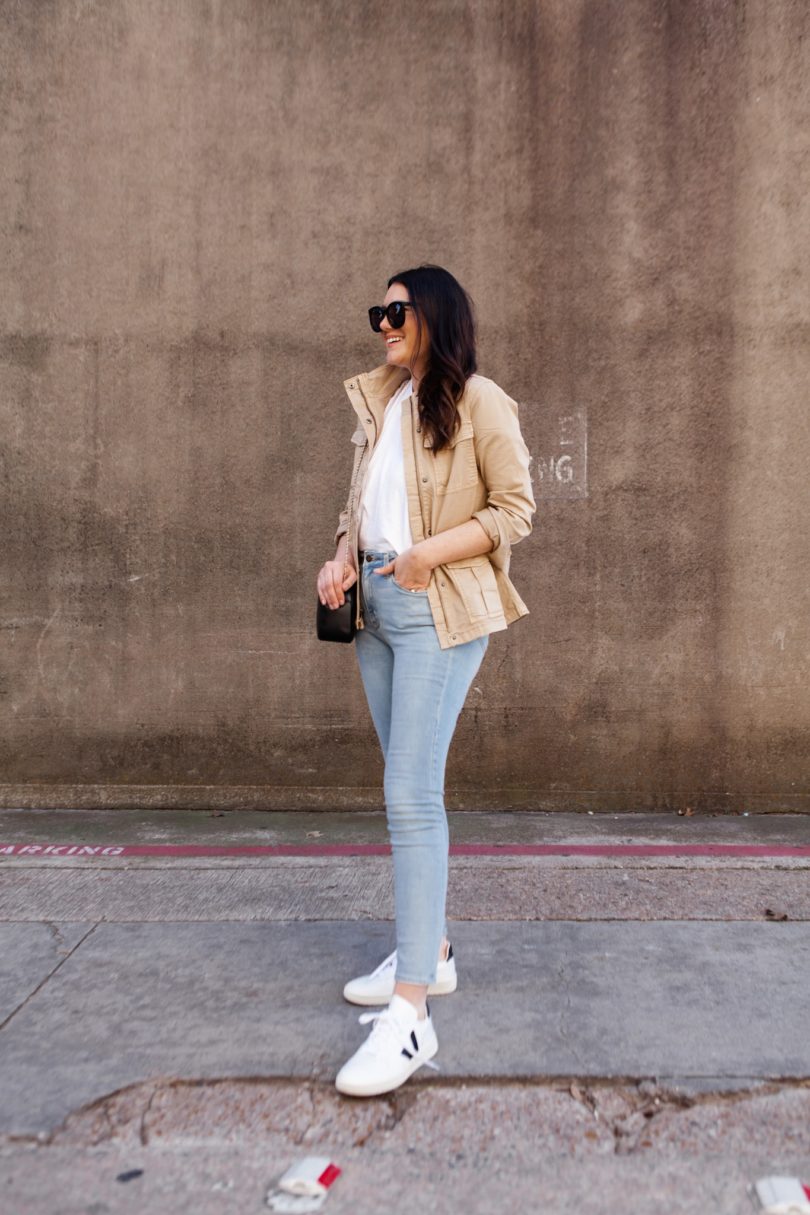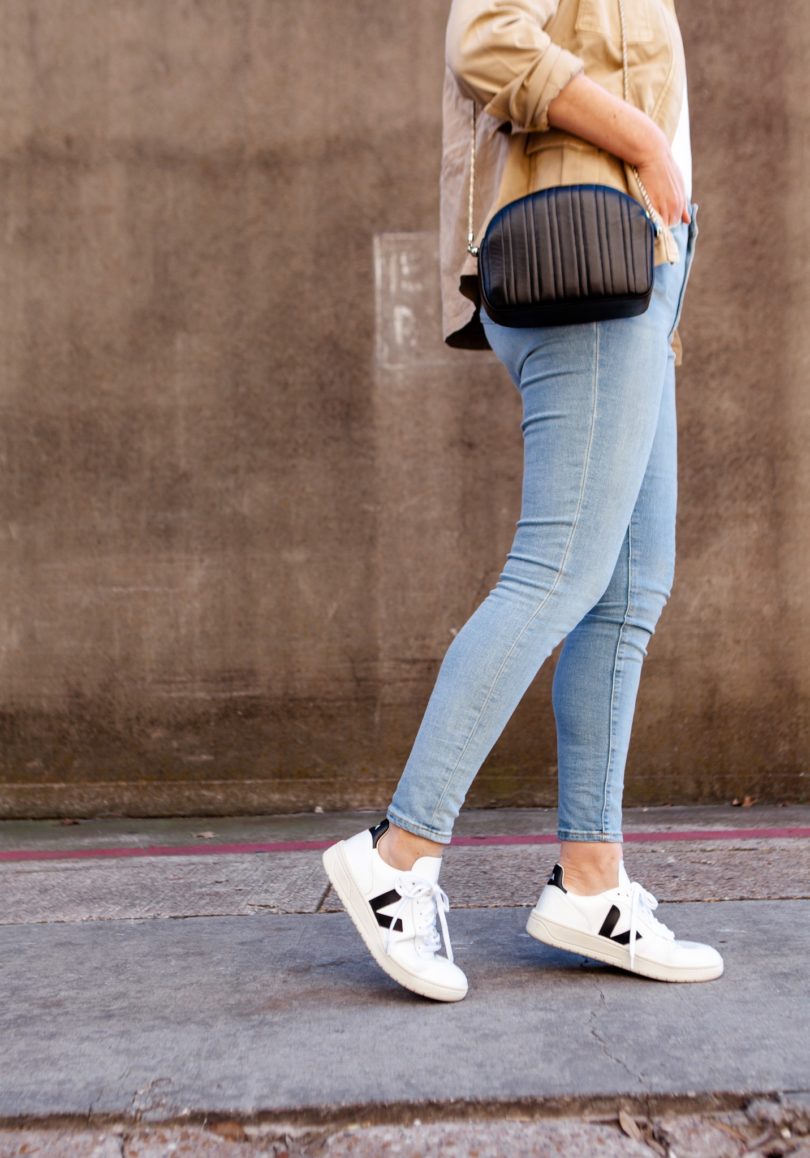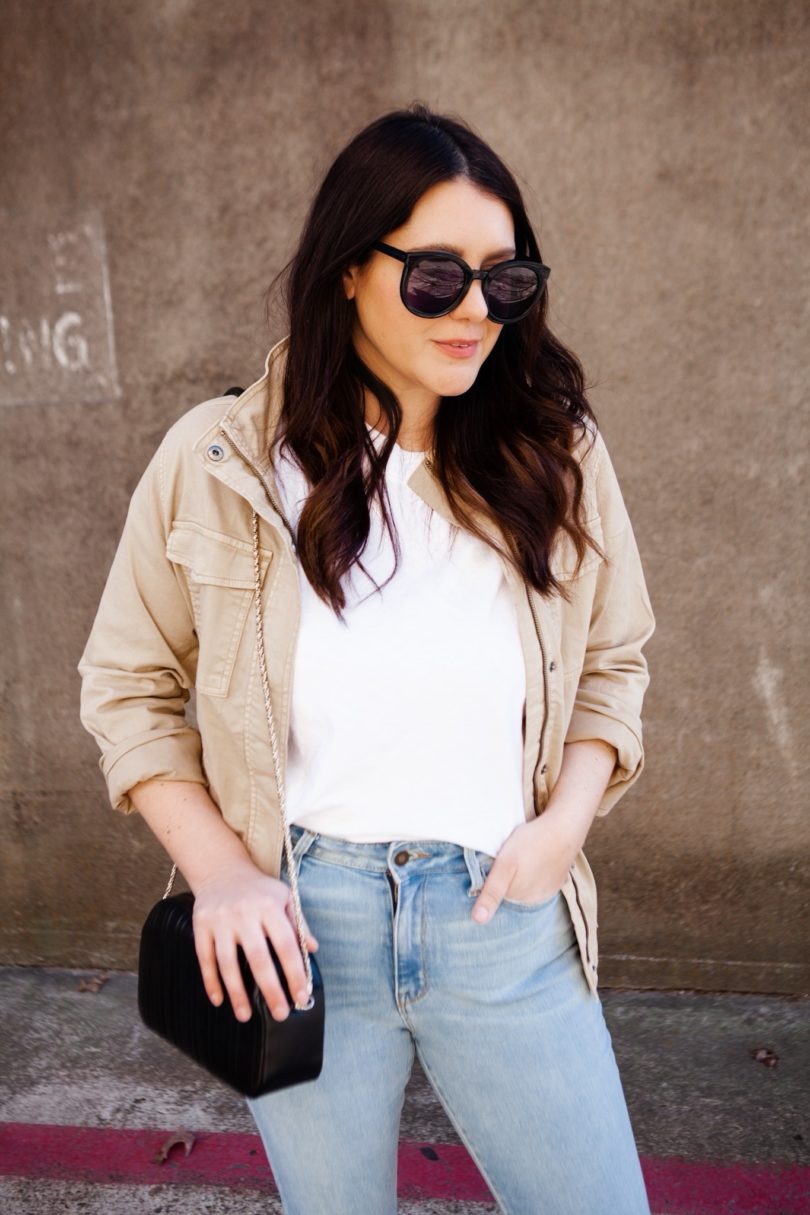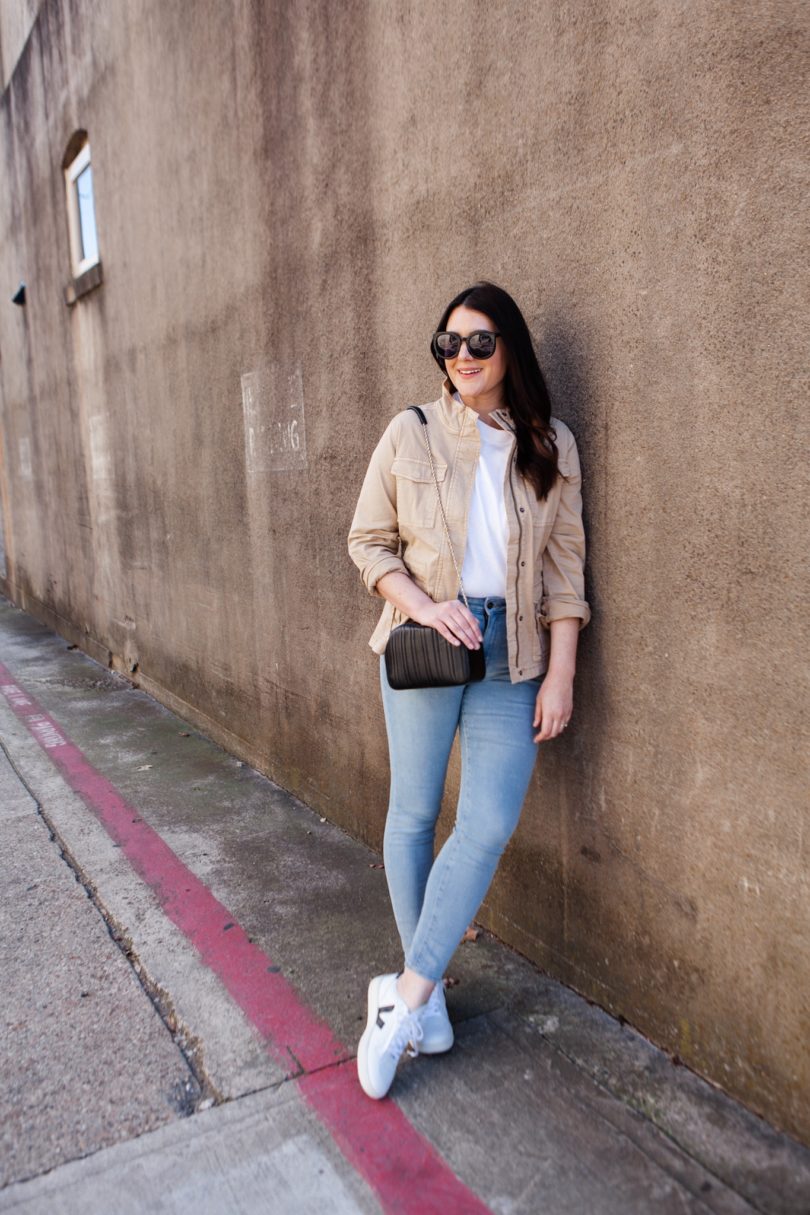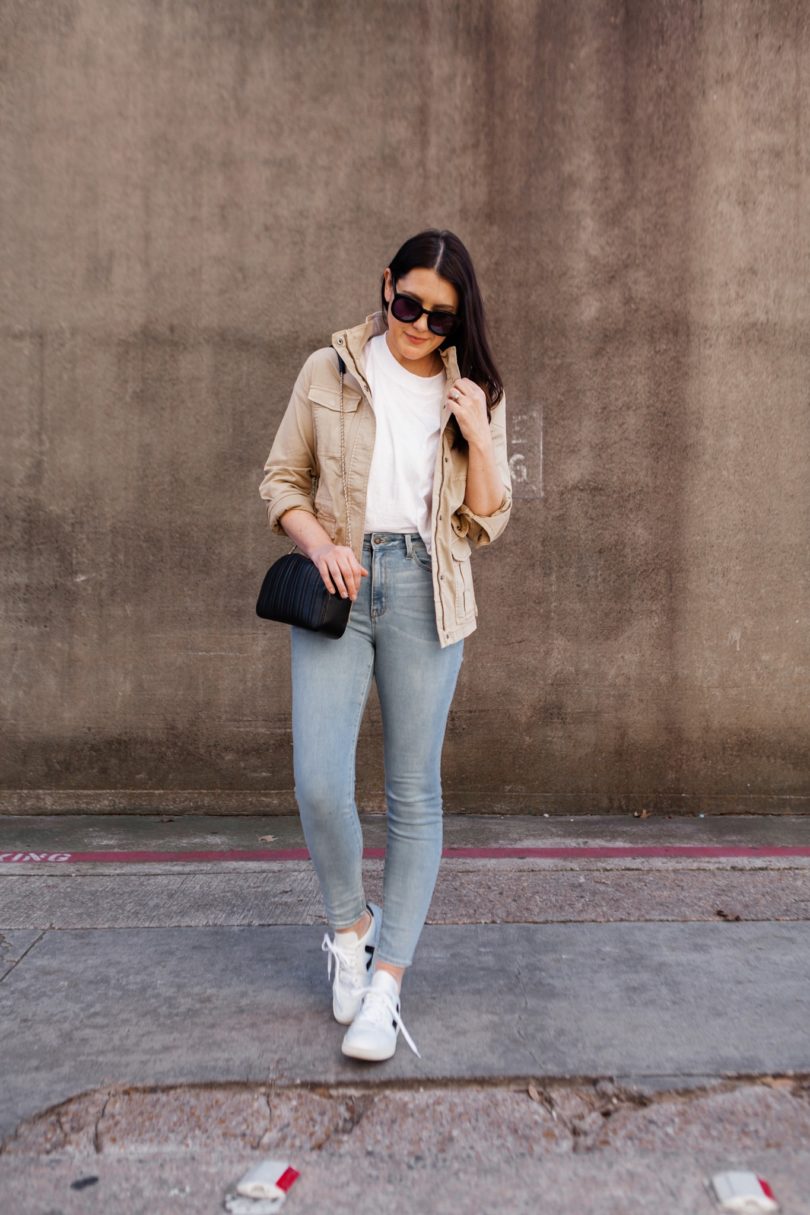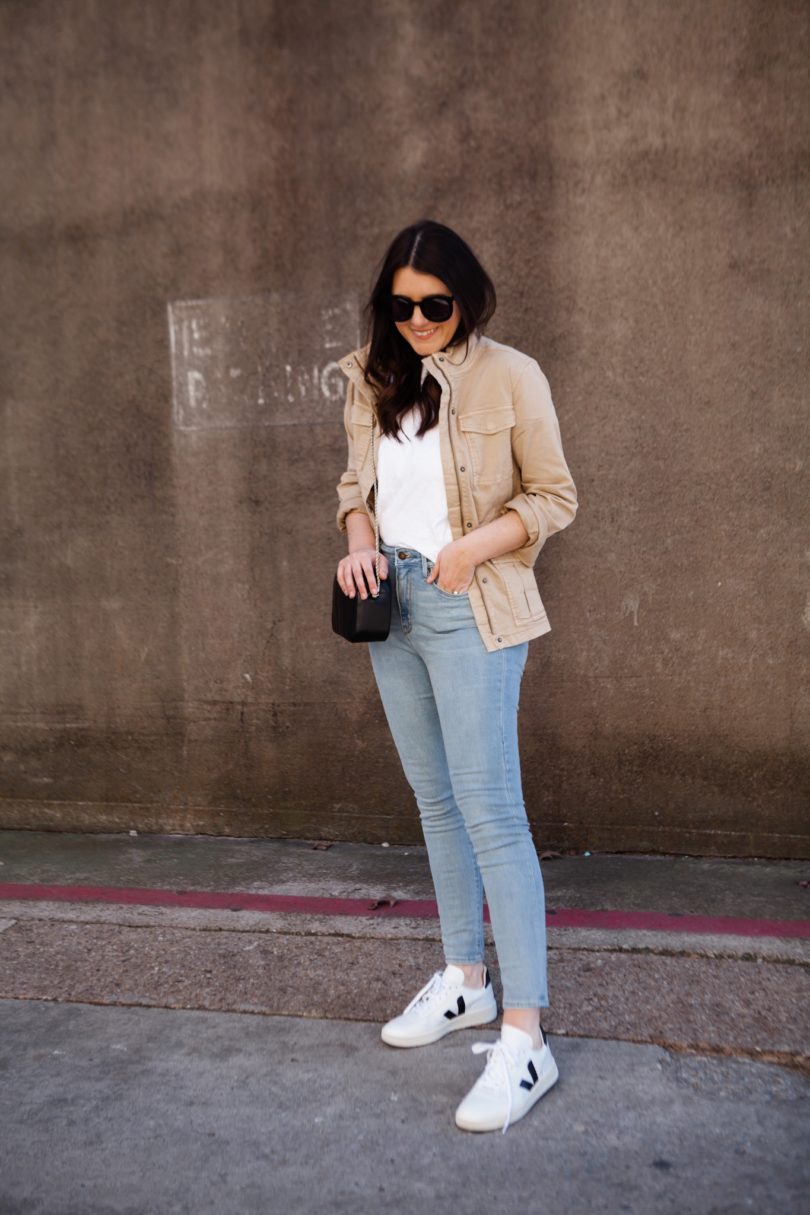 Is this not the most weekend outfit ever? That is IF you actually get dressed on the weekend. I go in between getting dressed and look cute some weekends to just switching from my night pj's to my day pj's the other weekends. It's a fine balance, my friends.
We've got a weekend full of sunshine so I'm thinking a farmer's market situation for us and we have the really fun task as homeowners called landscaping. Have I mentioned I have black thumb? The complete opposite of a green thumb. And for some reason last night B and I decided at 8 pm it was a good idea to clean out our closet. Why is it when you start a project like that it gets worse before it gets better? Ha! Our closet and bathroom is a SITUATION right now but hopefully by Sunday it will look Pinterest-ready. Or at least we will be able to see the floor. There is no in between.
Okay back to the outfit! This is a full Amazon outfit if you can believe. My jacket has been a staple lately with our almost spring like days. I am in the medium and I love this color. It's a nice change from the classic green in an anorak! You can find it here! I've also been loving these jeans — they fit like a dream. I am in the 29 and they fit snug at first but they stretch with wear. Not a whole size but enough for them to be comfortable. You can find them here!