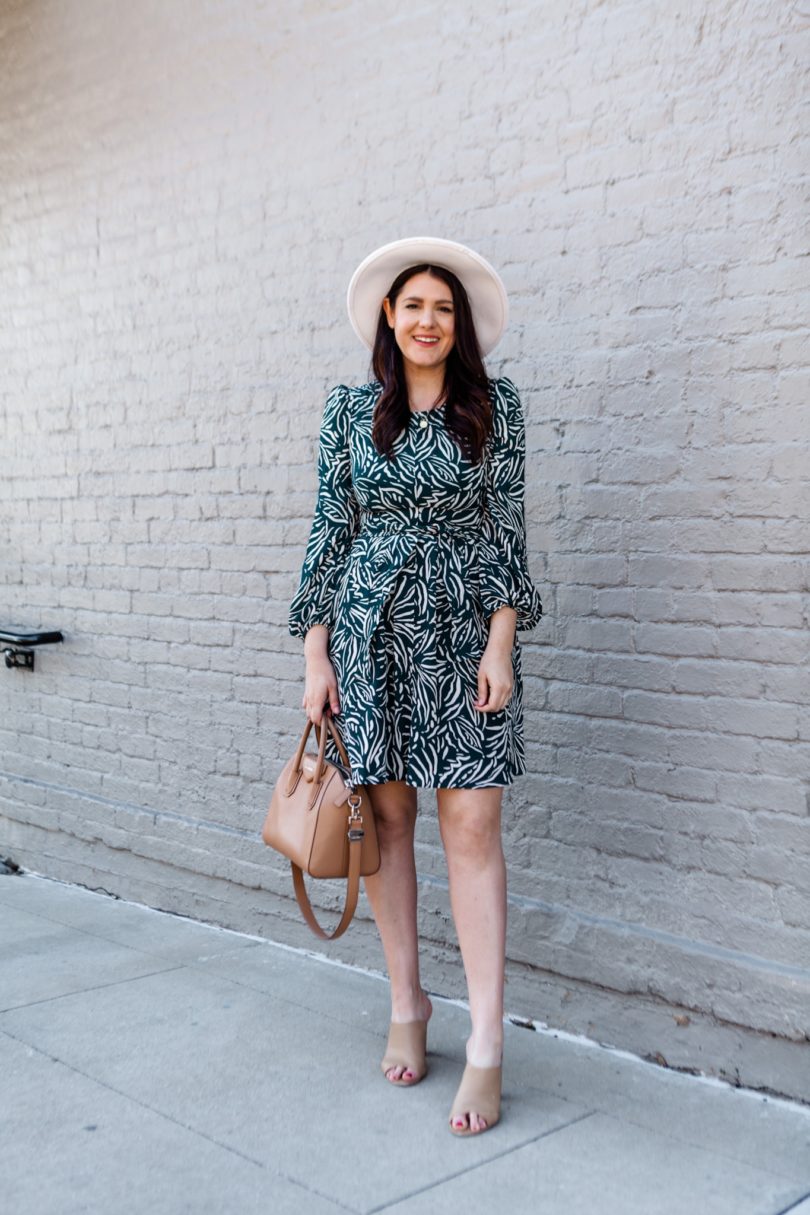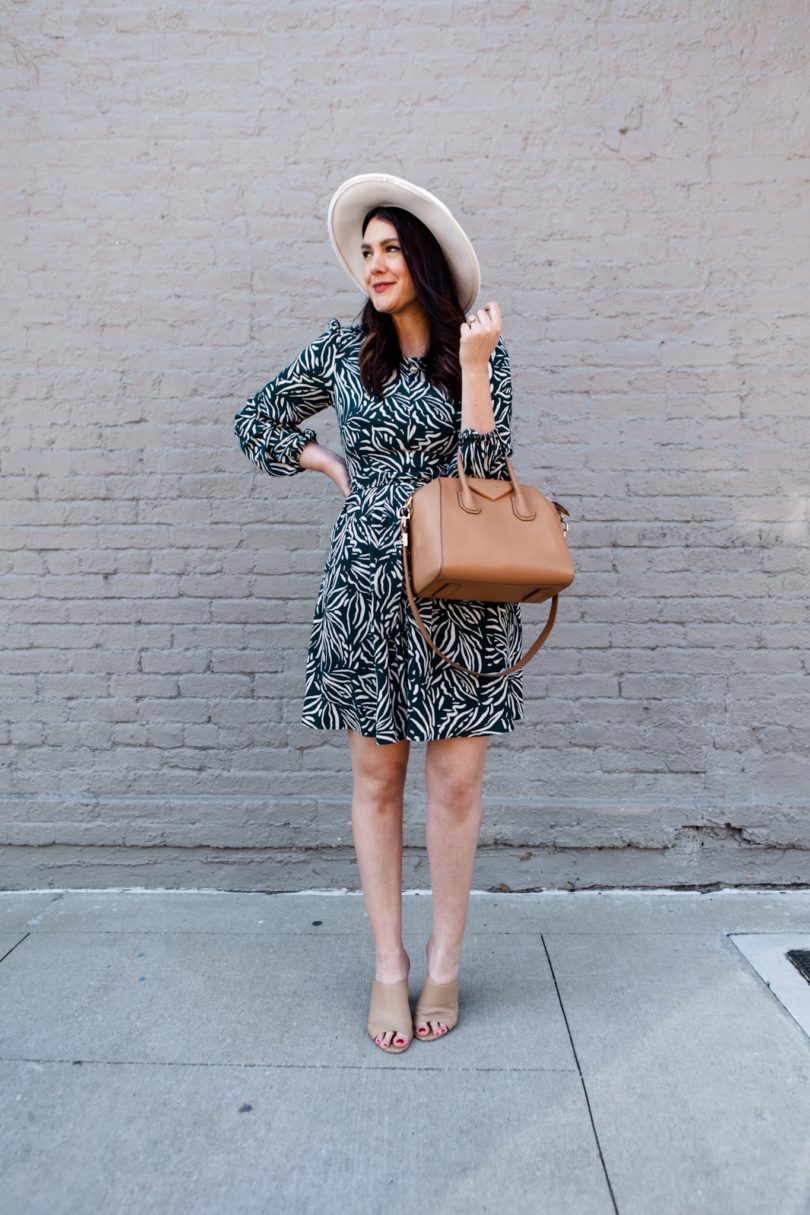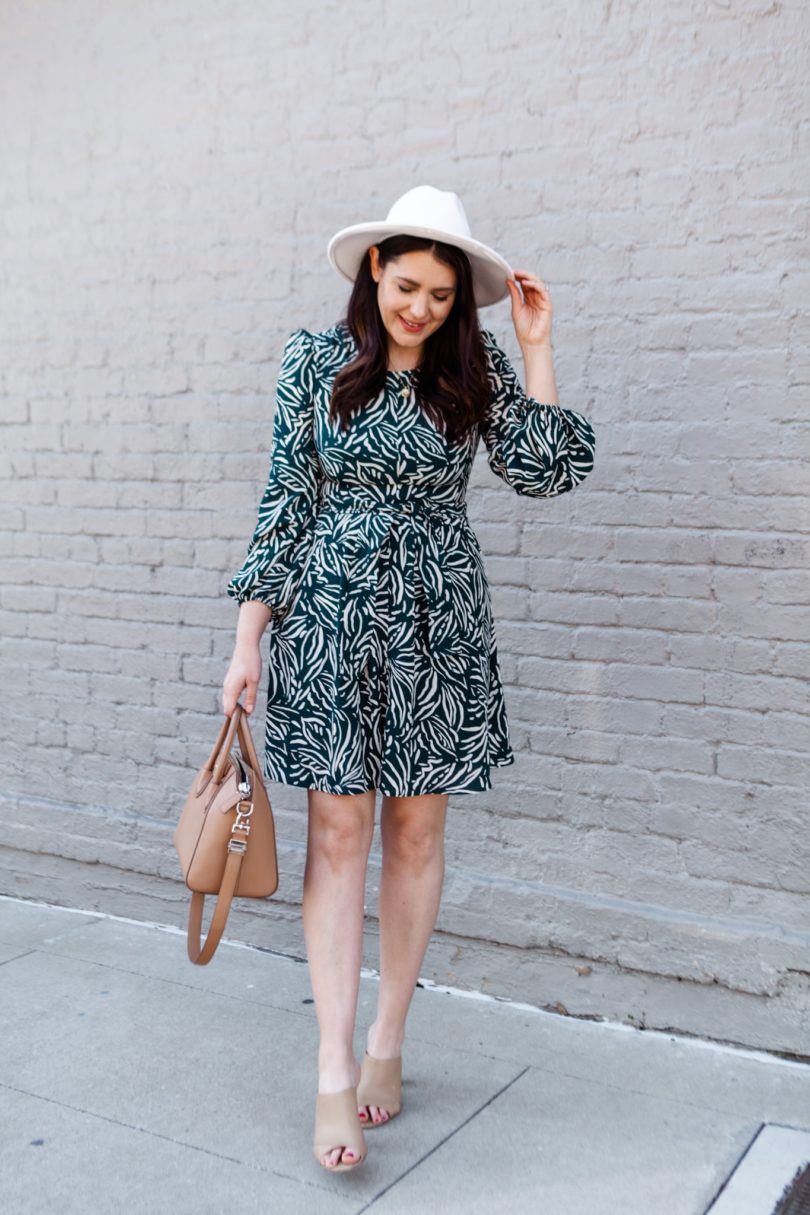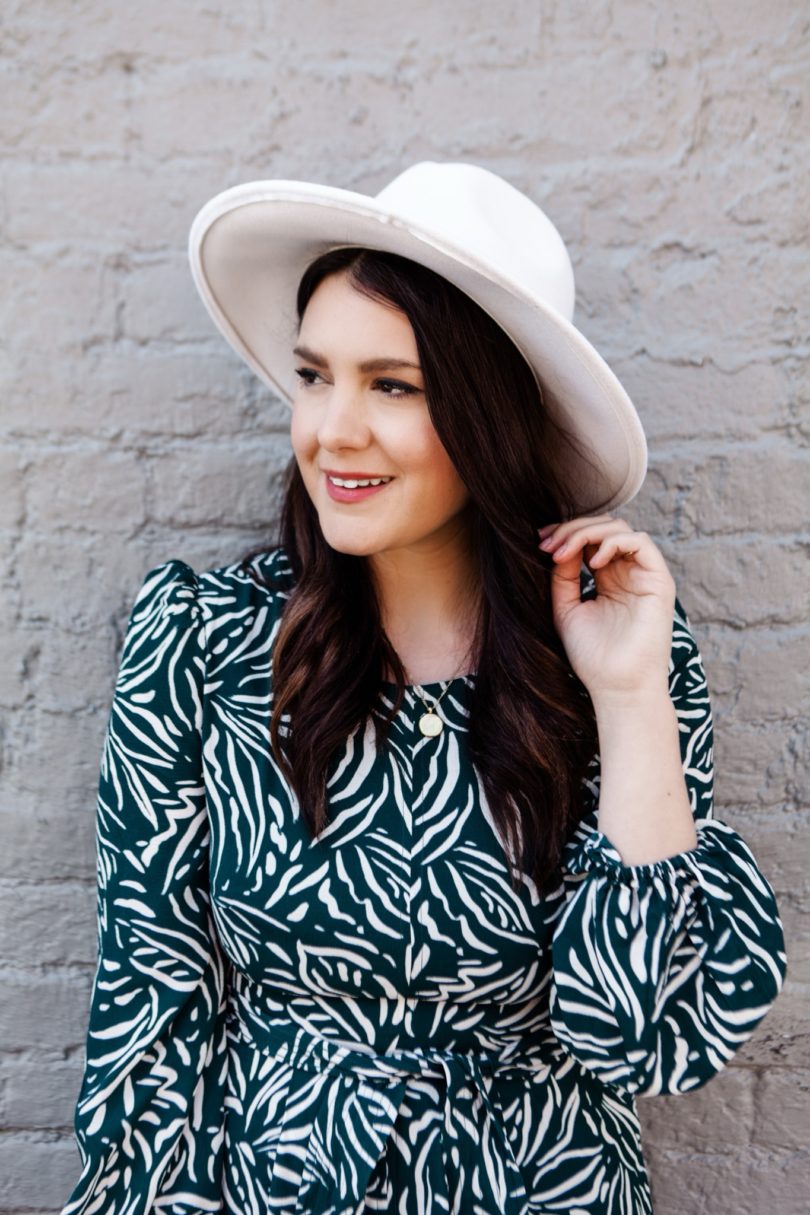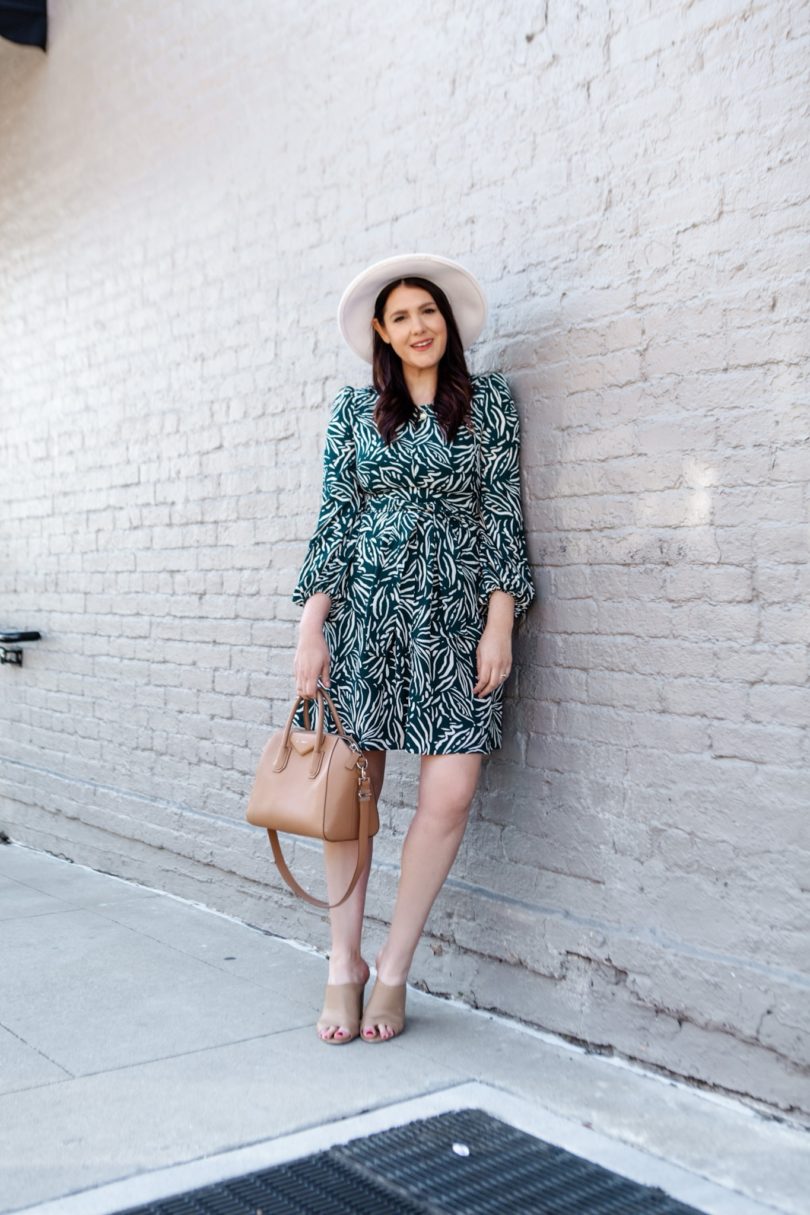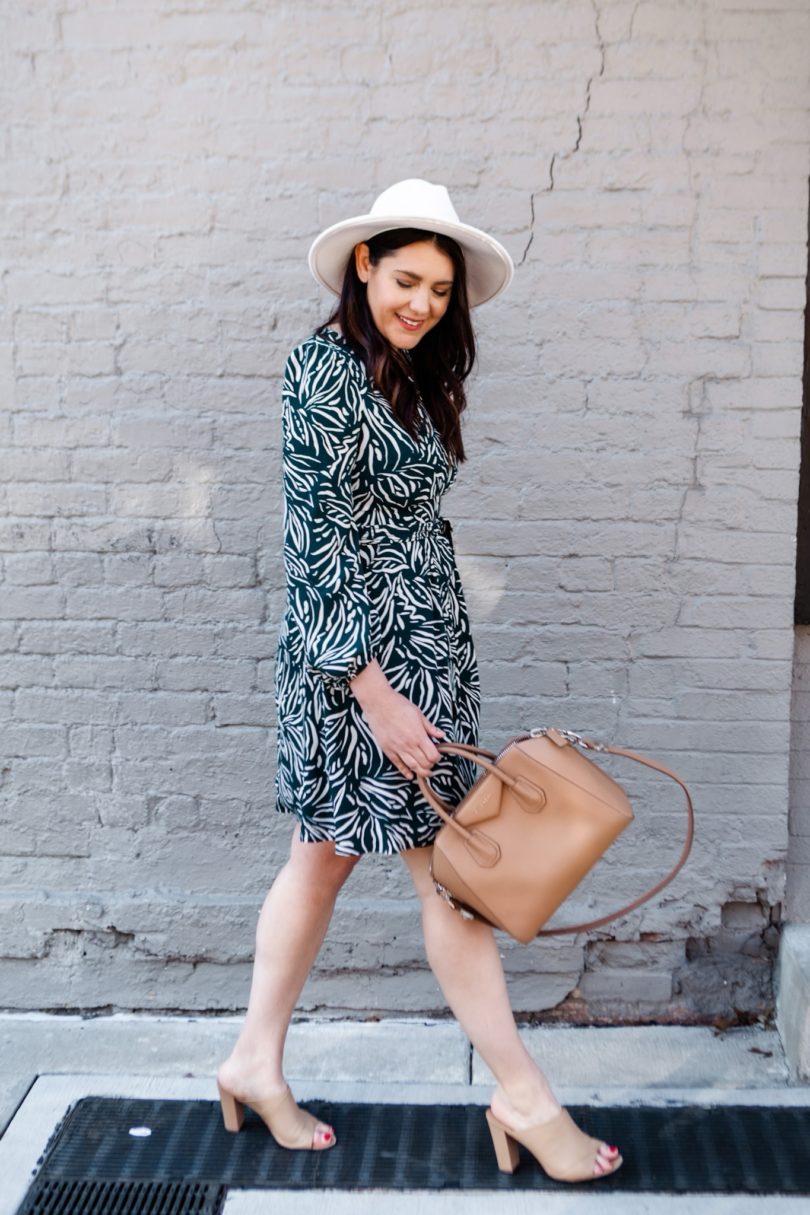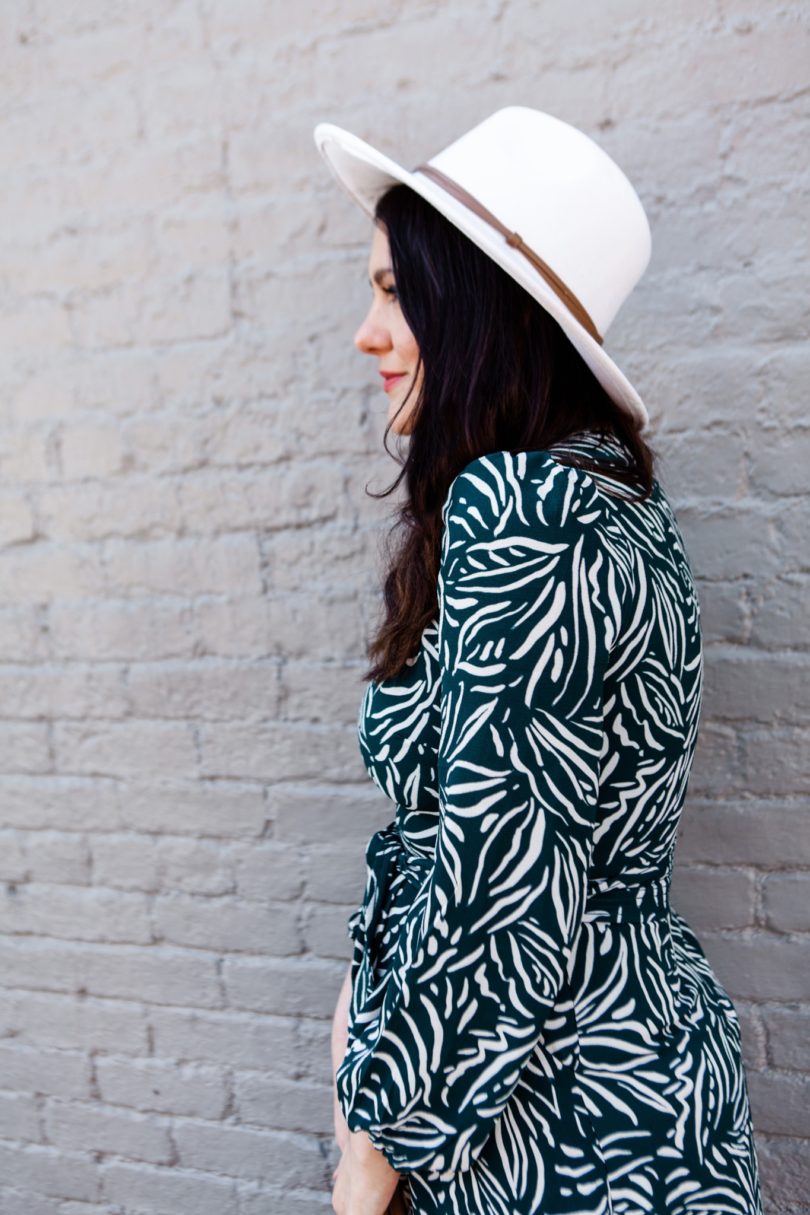 Raise your hand if you want a vacation. *raises both hands* But since travel might not be on the top of everyone's list right now, I would just take some sunshine and a patio. Add in a spring break inspired dress and you know what? I'd call that a mini-vacay. I am so ready for spring to come in loud and proud. We are getting little spurts of warm days and I can see the light at the end of this winter tunnel and let me tell you — there are lots of prints ahead.
I was gifted this dress from Nordstrom last week and I couldn't wait to toss it on! It is form-fitting at the waist / chest so it's super flattering and it has hidden pockets in the front. It's the prettiest dark teal color which is a color I never really think about right? When I think of spring I always go pastels, but this color is bringing in some different vibes for me and I love it. I can get stuck in one way of thinking when it comes to colors, so trying this new to me hue and this bold print just feels right. Plus I love a dress than can be worn to an office, to an event or even on a date — this dress can do all three.
I am in the 8 and it fits true to size! Size up if you have a bigger than D cup chest.
Side note: I just realized I have single handedly created a new shade of white on my legs this winter. What sunless tanner do you guys recommend? I've never tried one before but I might need to this spring!