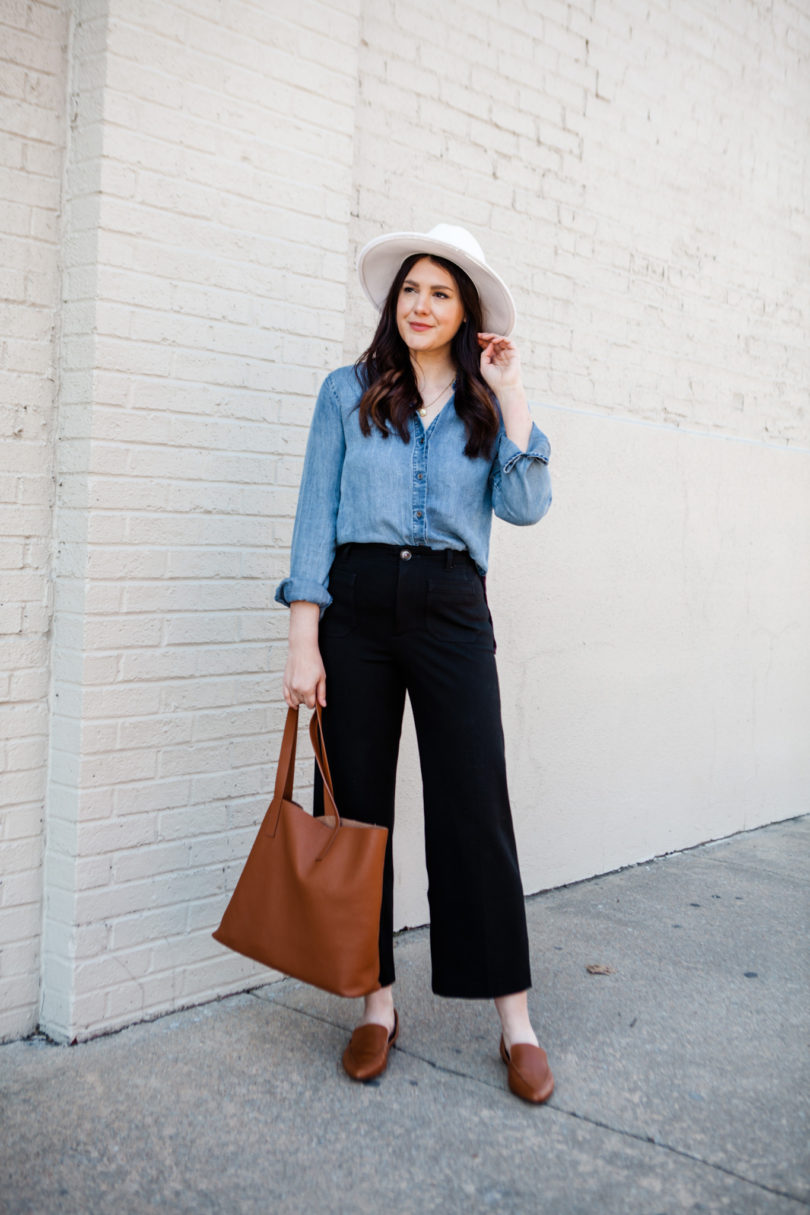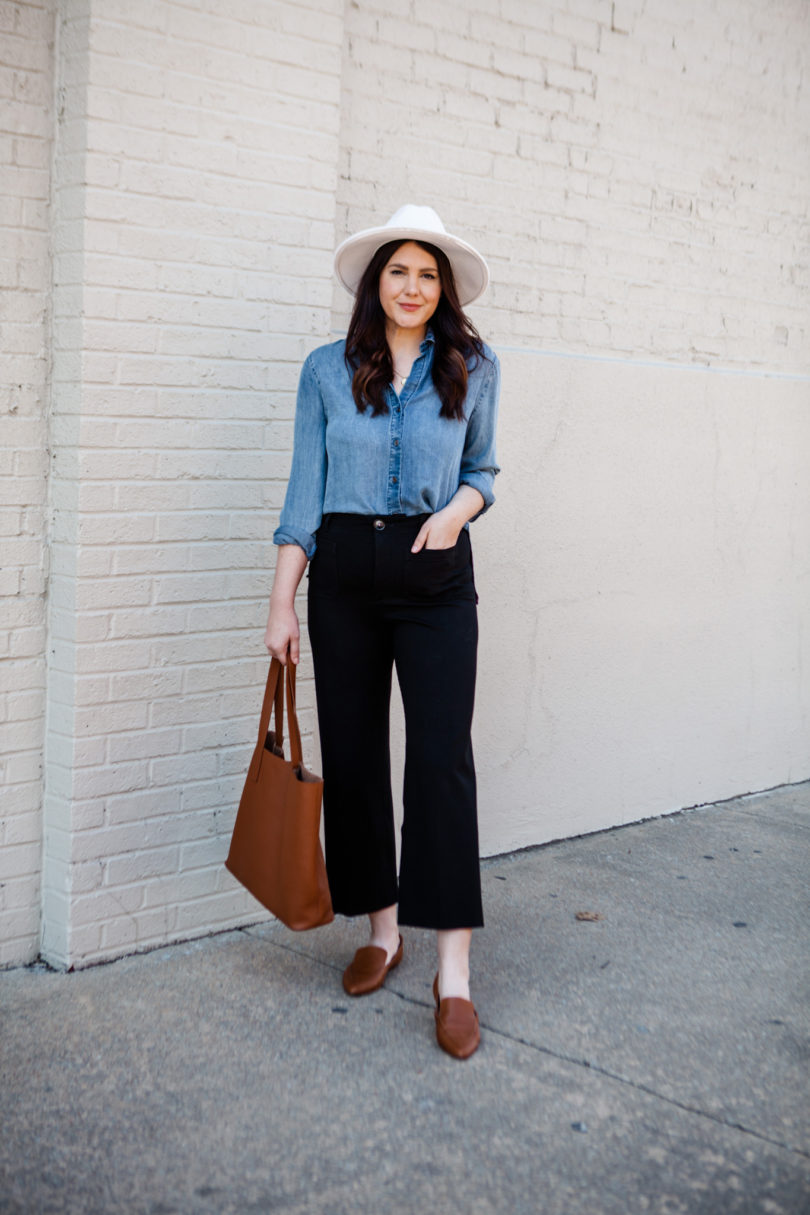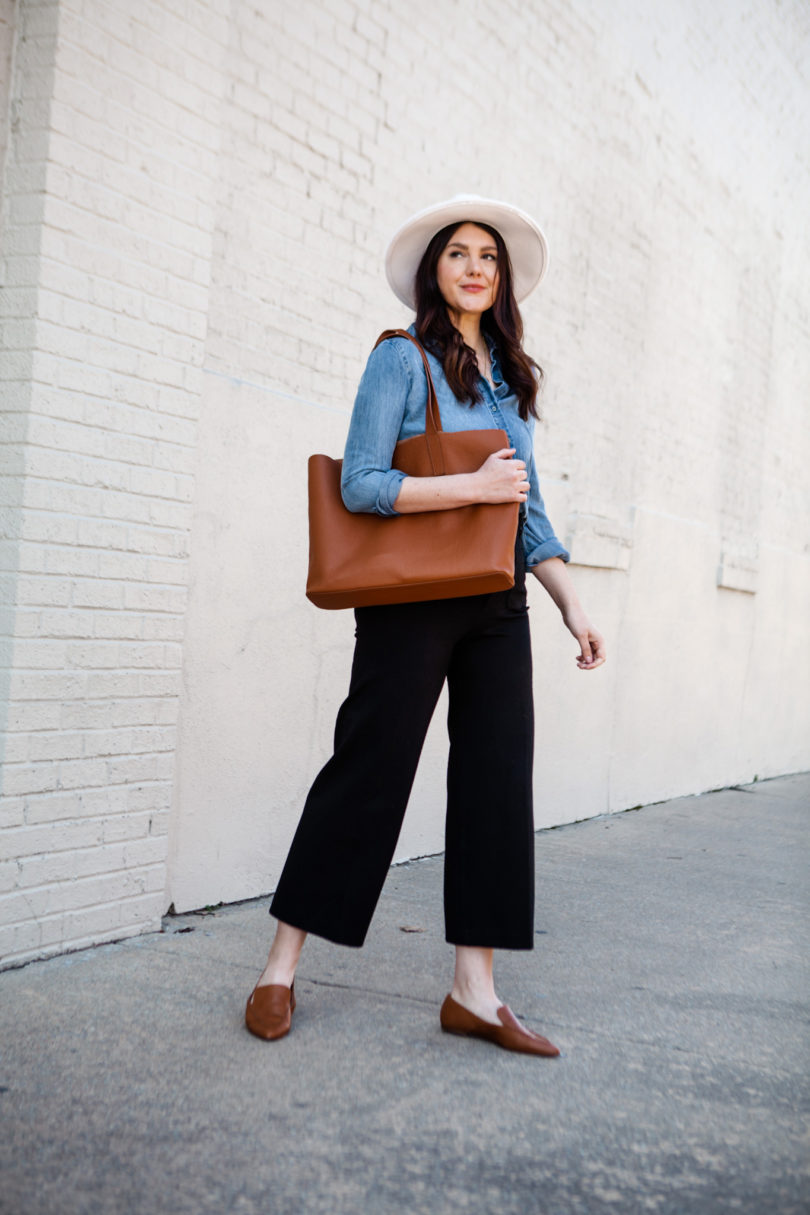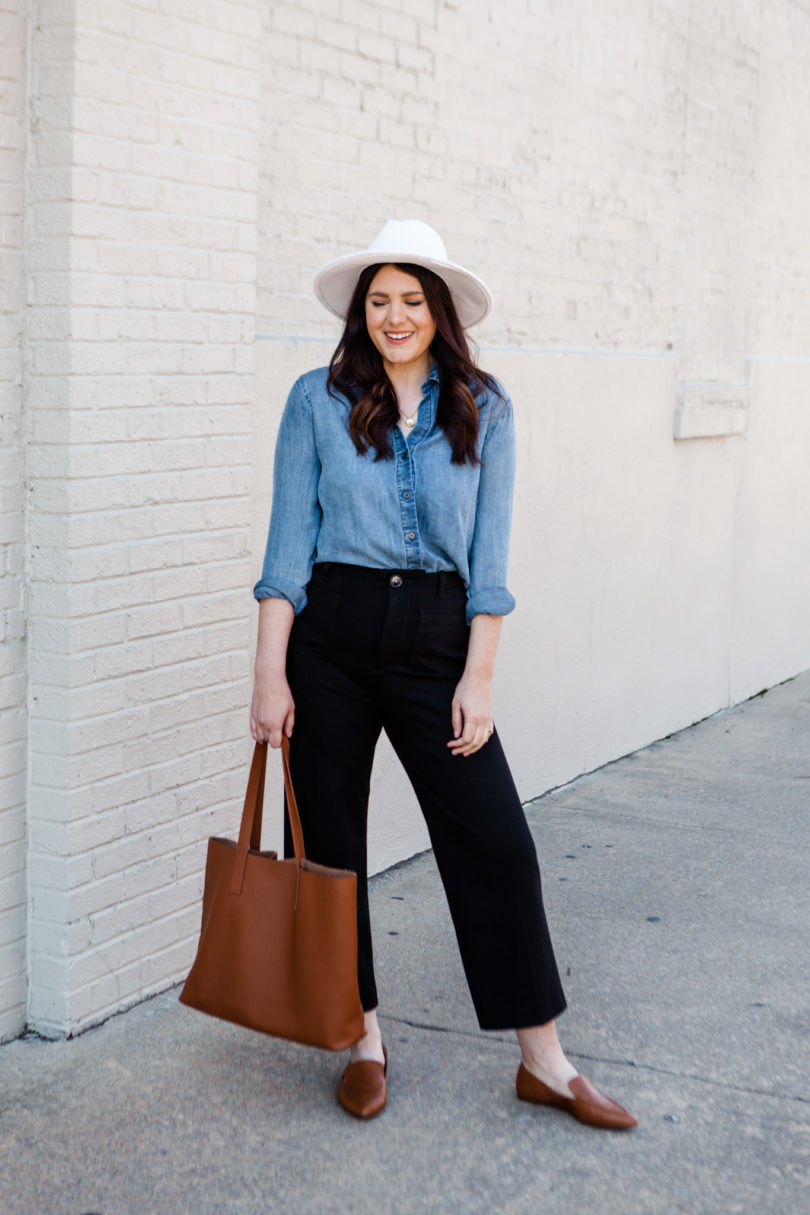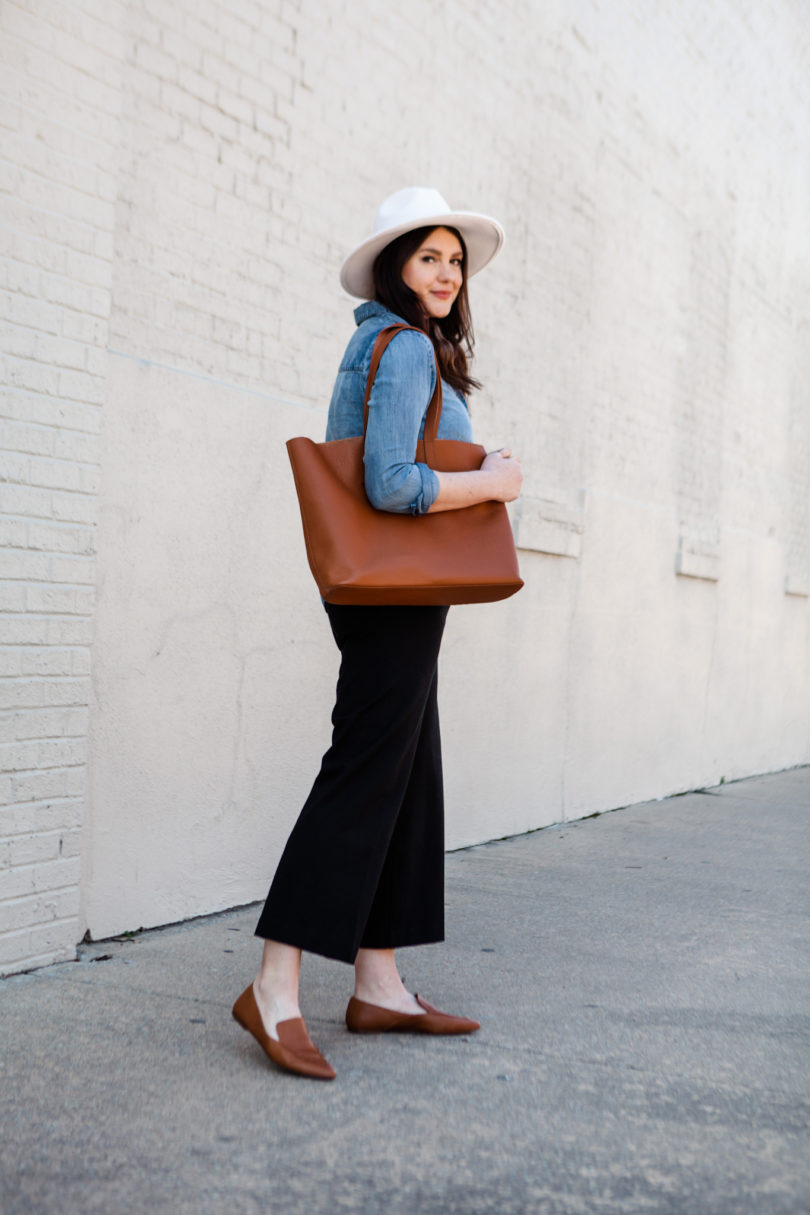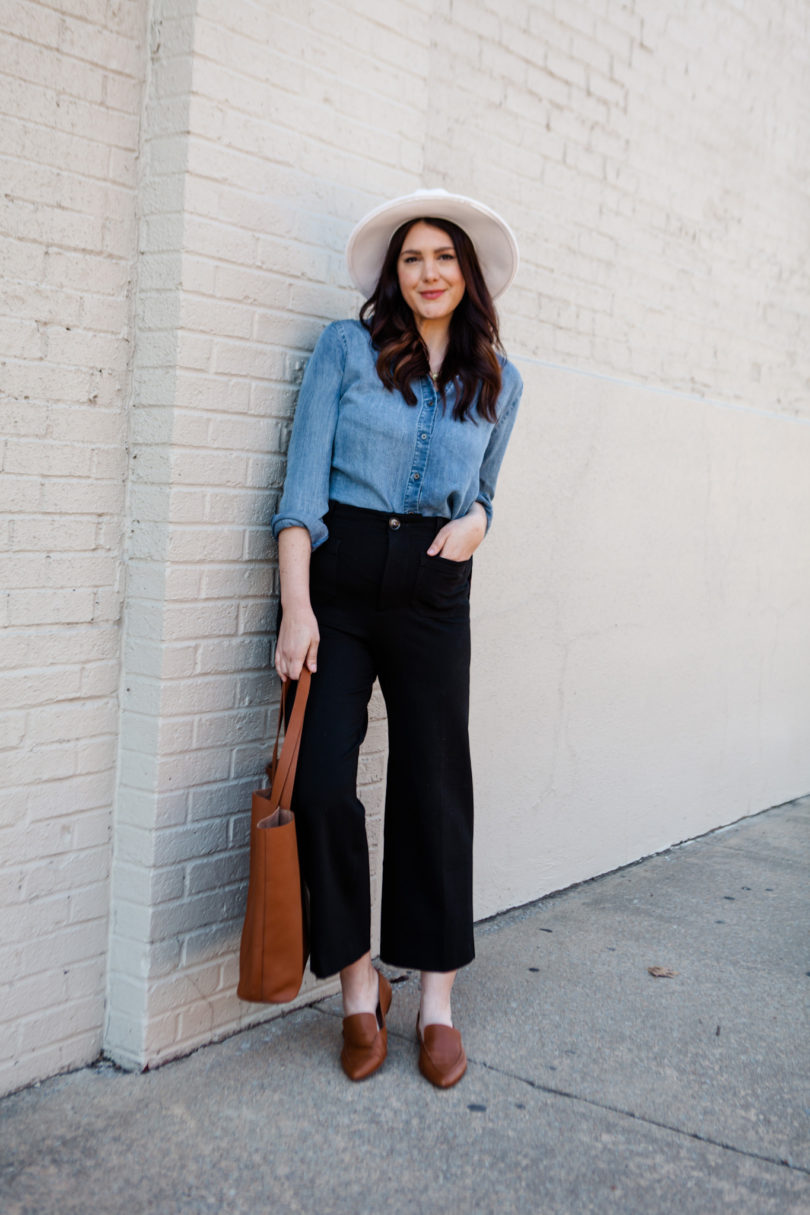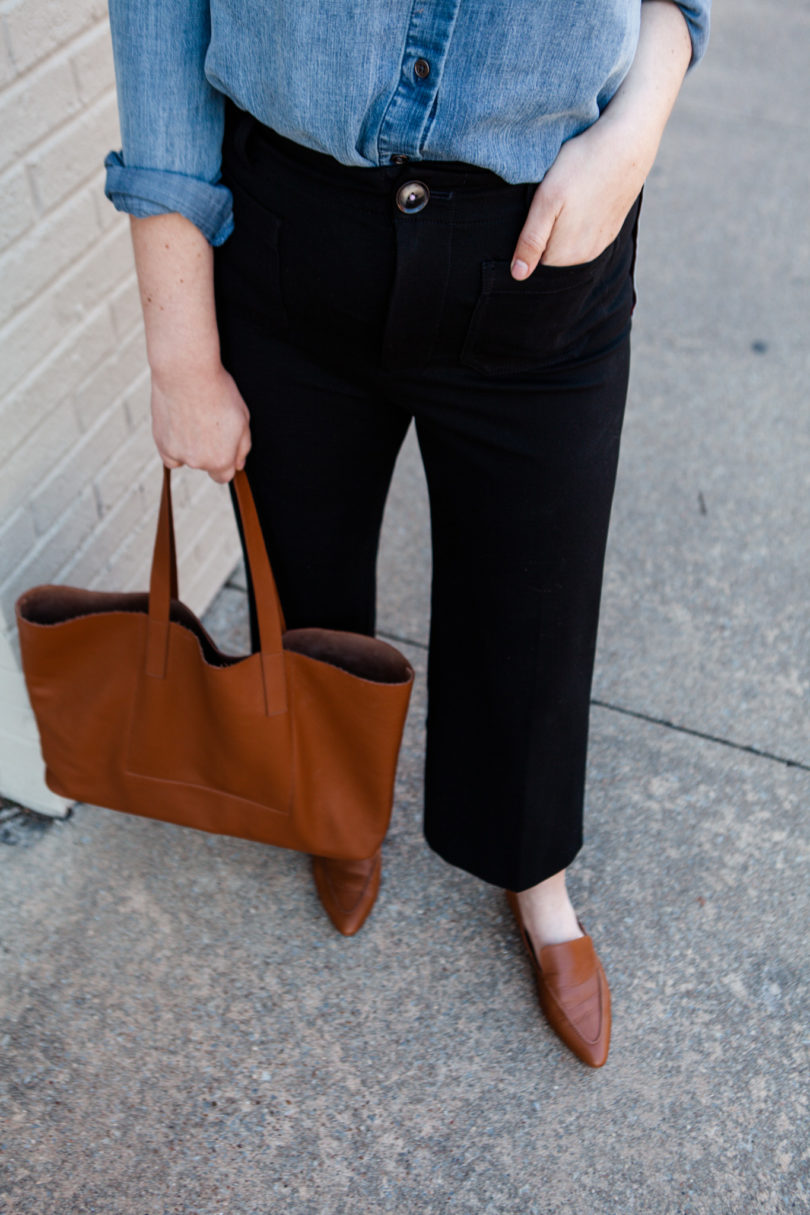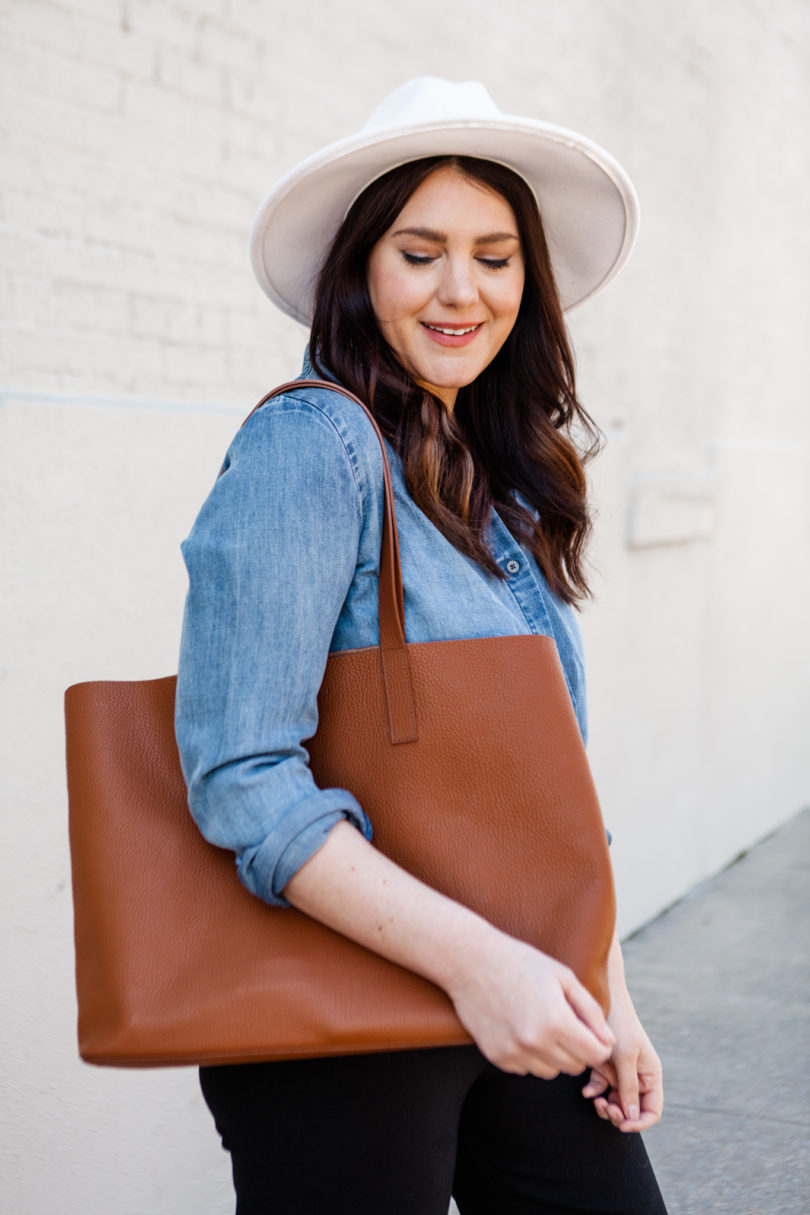 So. These pants. Let's call them THE Pants™️. They are an amazing little pant from Anthropologie. The fabric is a ponte with stretch and structure, so they don't wrinkle much and they hold their wide leg shape. This is a huge bonus because if I want to wear a wide leg then I want it to stay wide leg, unlike some chino wide leg pants. I think that they are a mix of business pants meets yoga pants because of the stretch and comfort. I can't explain how obsessed with these pants I am, so much so I'm posting 12 different looks on IG stories today with these pants! Hopefully it will give you some ideas on how to wear these pants from office wear to casual weekend looks!
As far as fit goes, I am in the size 8 and they fit true to size for me. I find them incredibly flattering too!  You can shop my pants here! 
PS: I found a similar look of pants on a budget here!