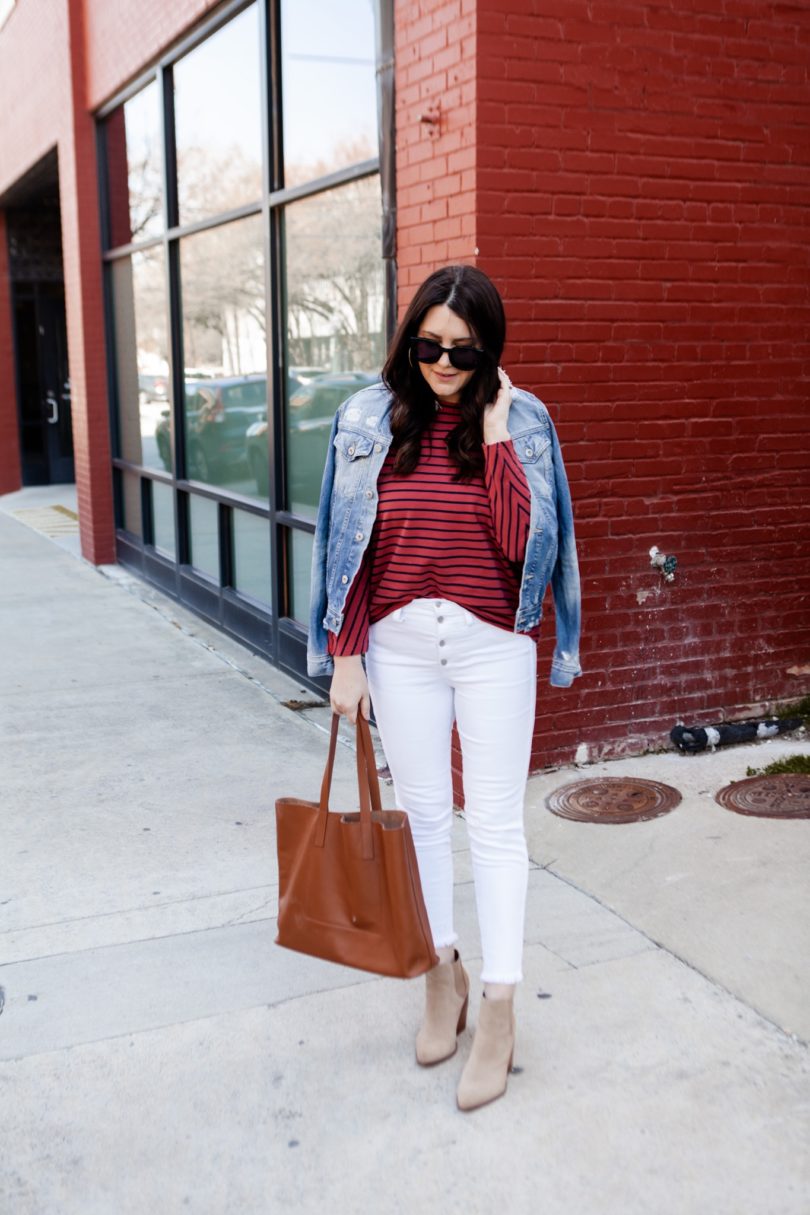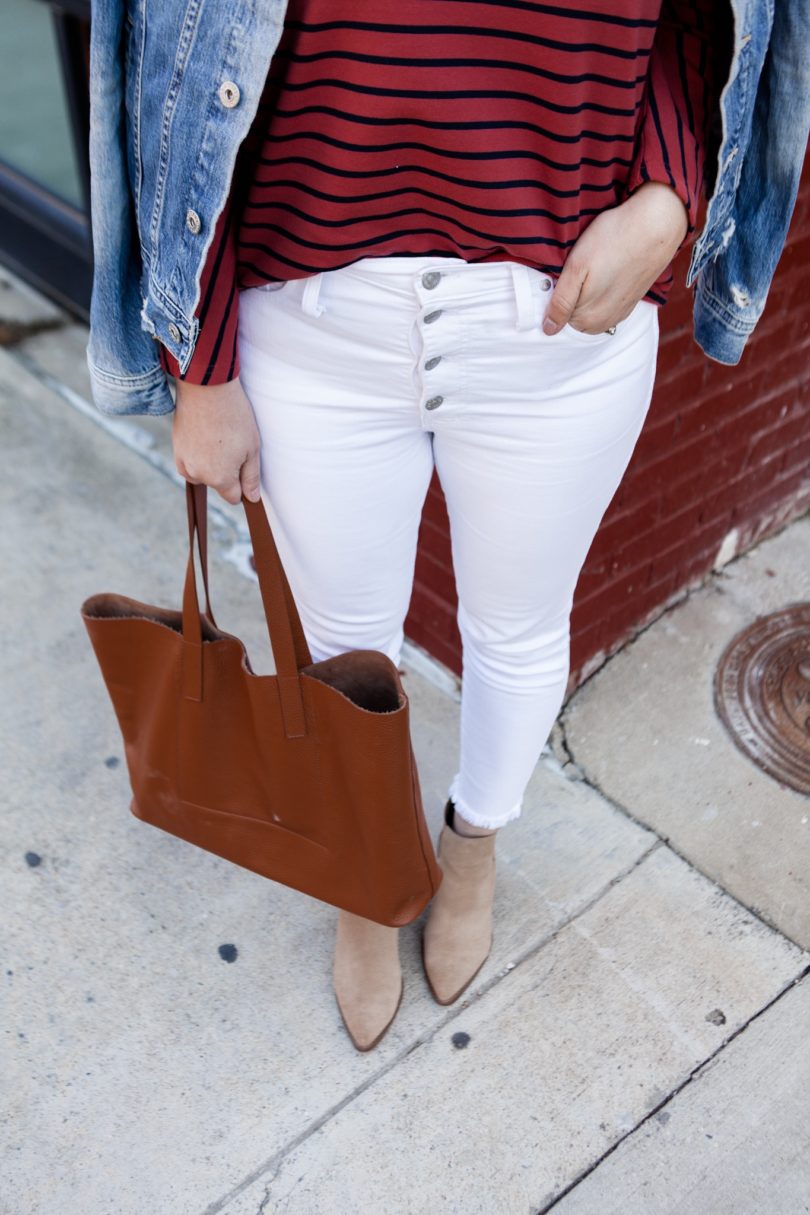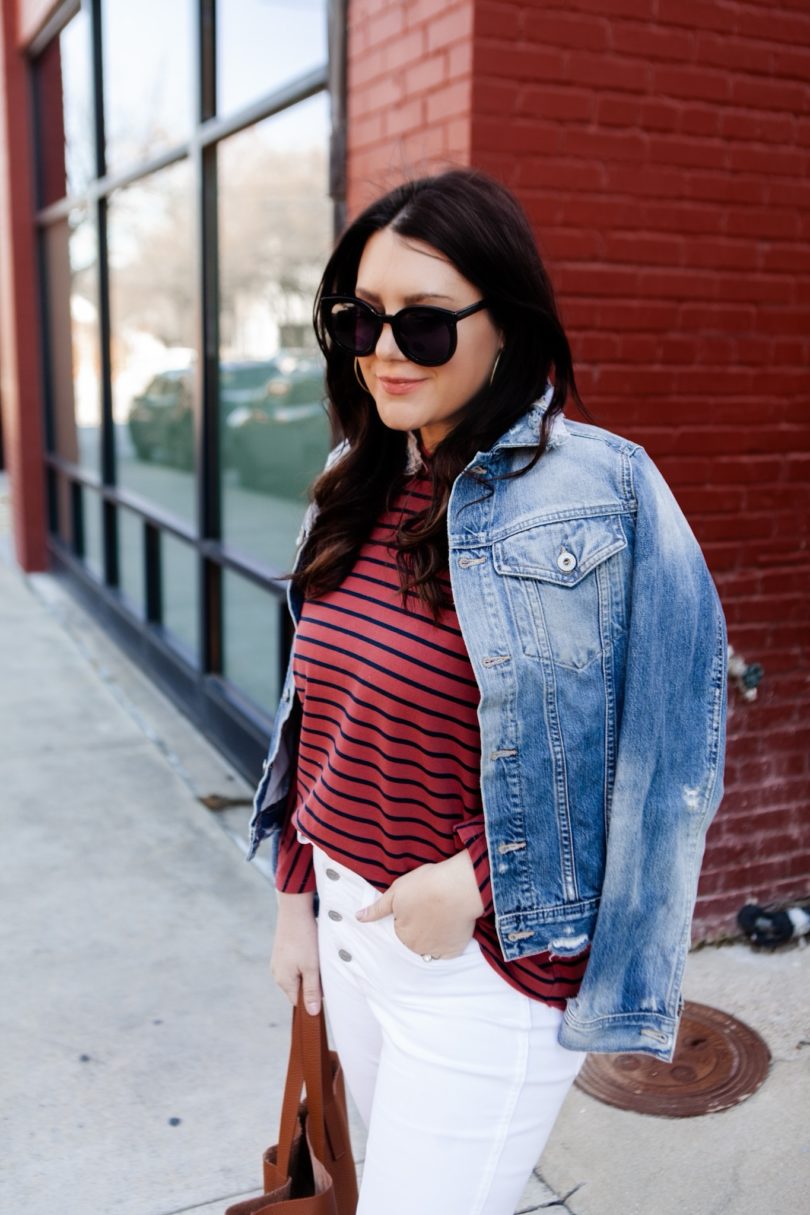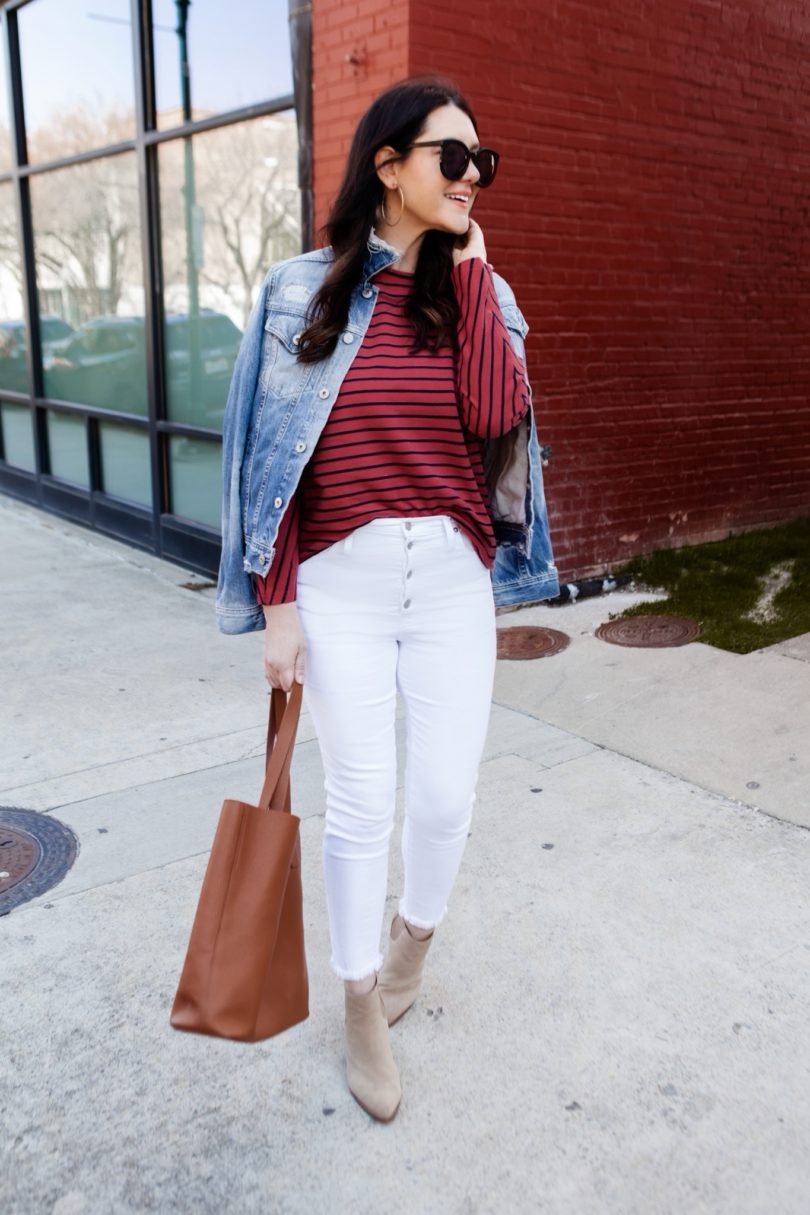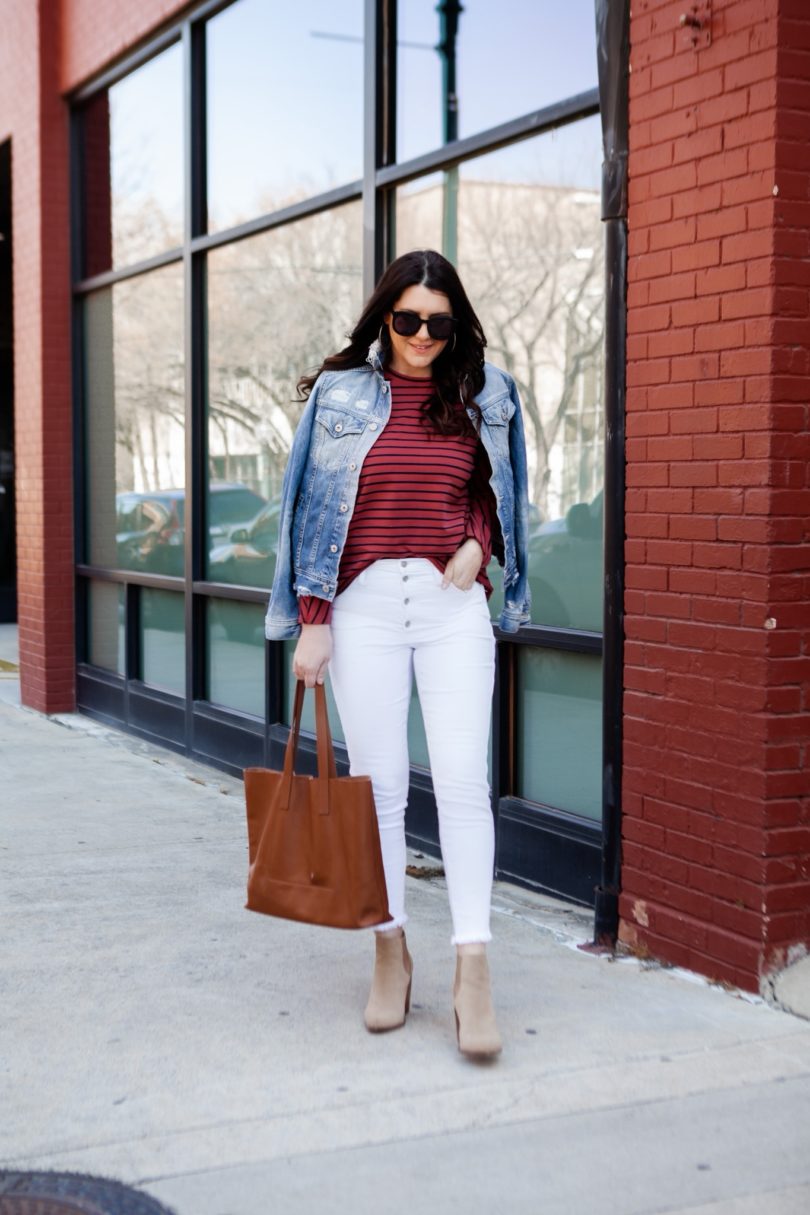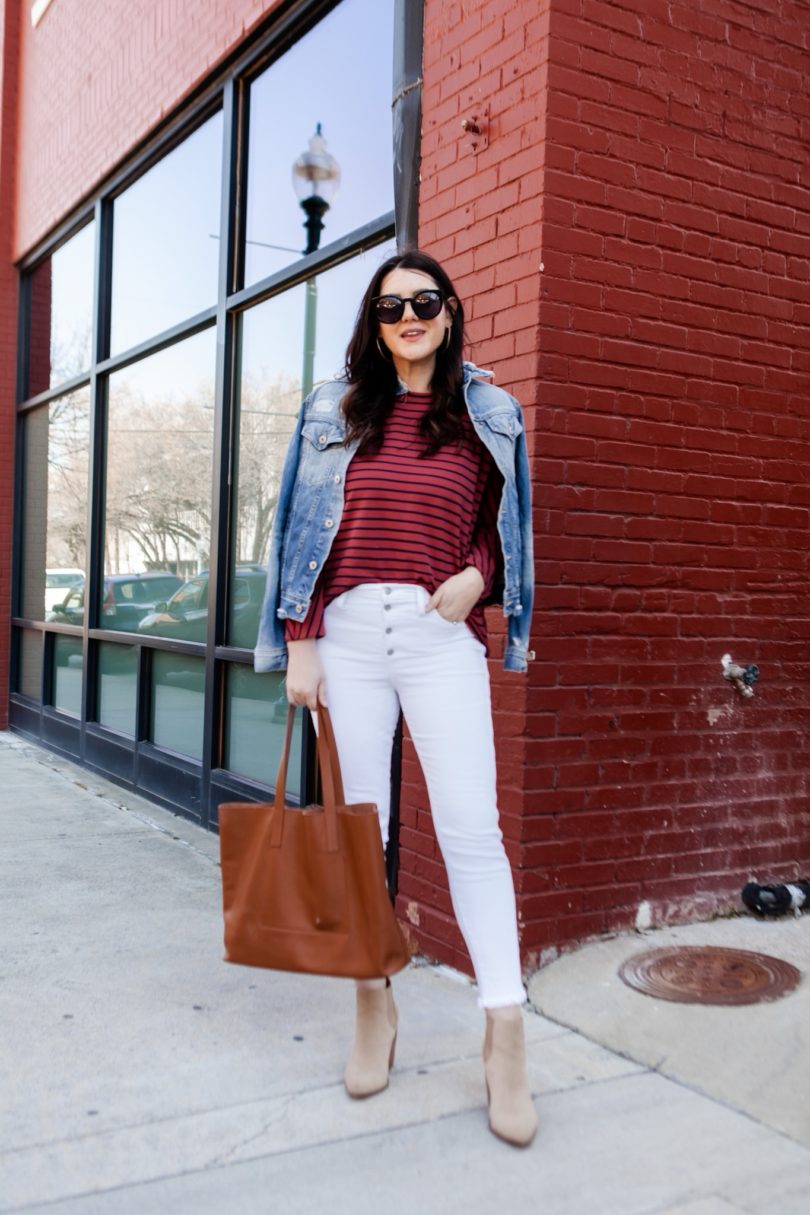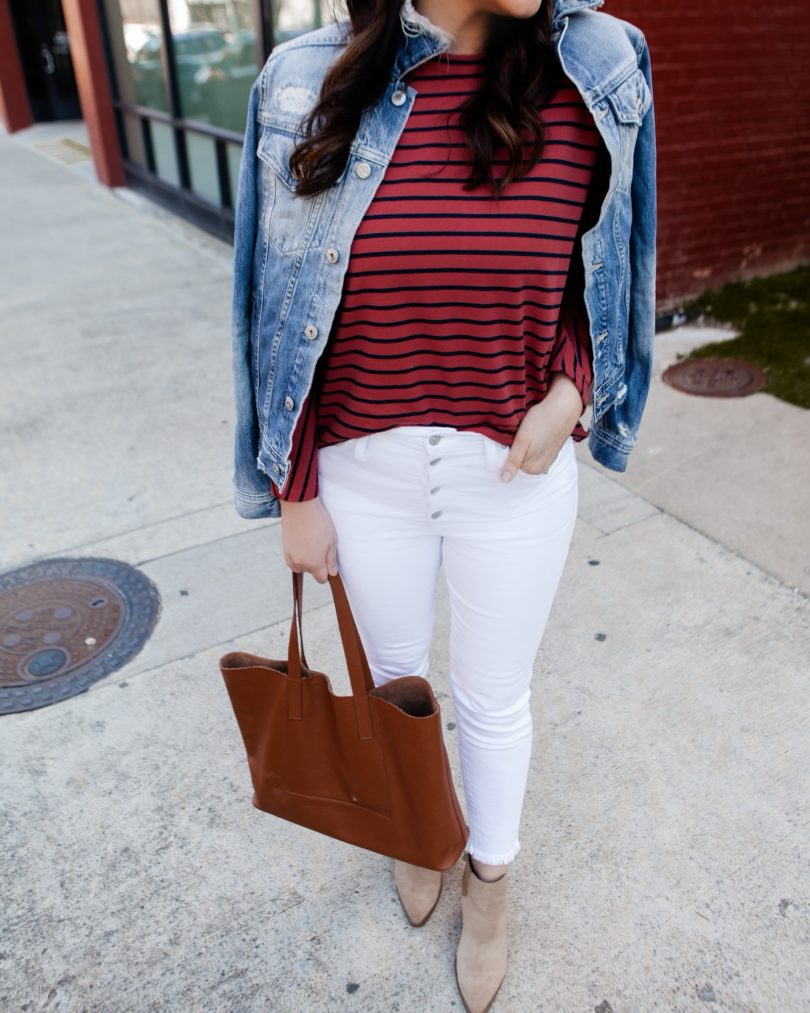 Happy Friday! Just a quick and casual look perfect for the weekend 🙂 This top is new at the shop and is under $35! You can find it here! It's so soft — kind of like the mix of a sweatshirt and a tee. Perfect weight for right now. Find it here!
I wanted to give a quick shout out to my favorite white jeans. It's about to be white jeans season — I mean it technically always is white jeans season but I tend to reach for them the MOST in spring and summer. How about you? Are you all year long white jeans gal or seasonal? Anyways, these are by far my FAVORITE whites jeans I've ever not owned. Let me explain: My mom and I share them. LOL. That's right, these are borrowed from my mom because we wear the same size and live so closer together we just thought why not split time between each other. Maybe this year I'll splurge on my own pair, be a real true adult. 😉 So these are the 10-inch button front jeans from Madewell and I'm telling you, they are stretchy, non-sheer and they fit like a dream. I would say they are true to size BUT the stretch with wear so if you are in between sizes, go down a size. I prefer my white jeans not to be too tight so I stuck with my true size 29. You can find them here!
I hope you guys have a lovely weekend! If you're not following me already on IG, I'm working on a style session and a Try On for Sunday today! Head on over for more content there!
Happy weekend!