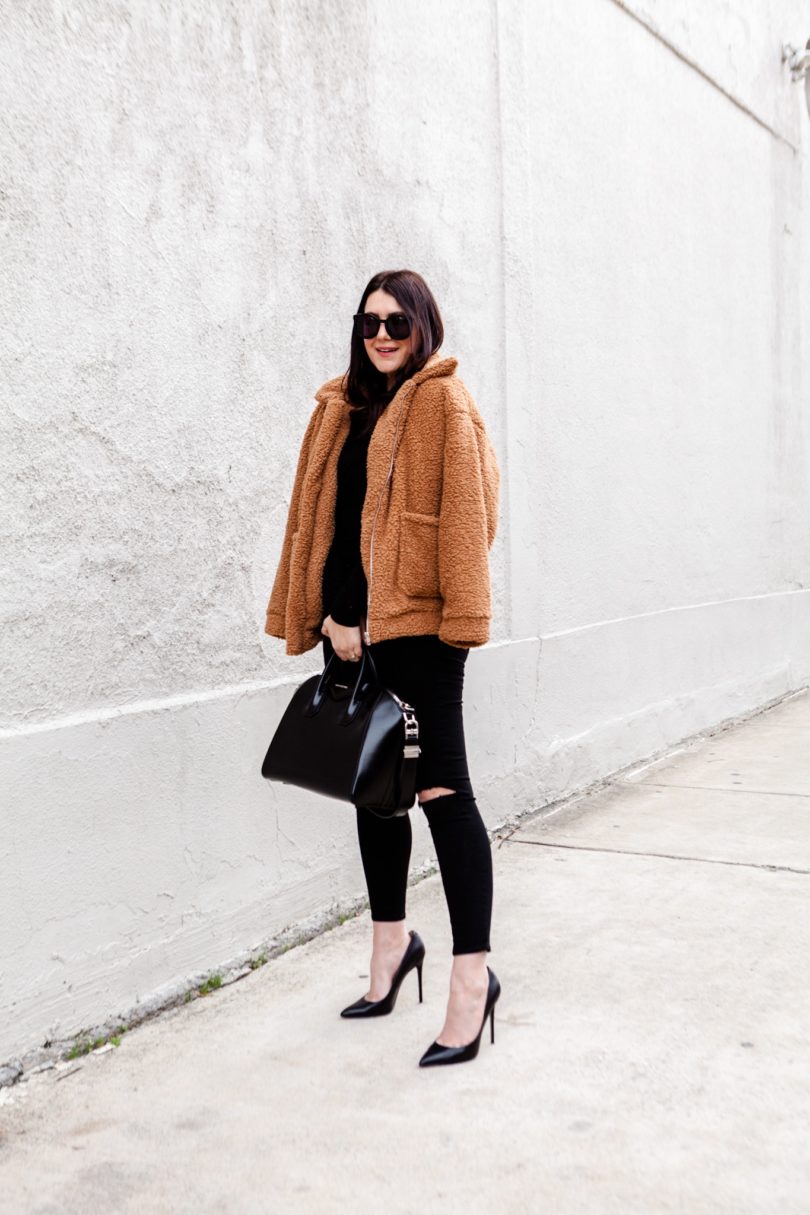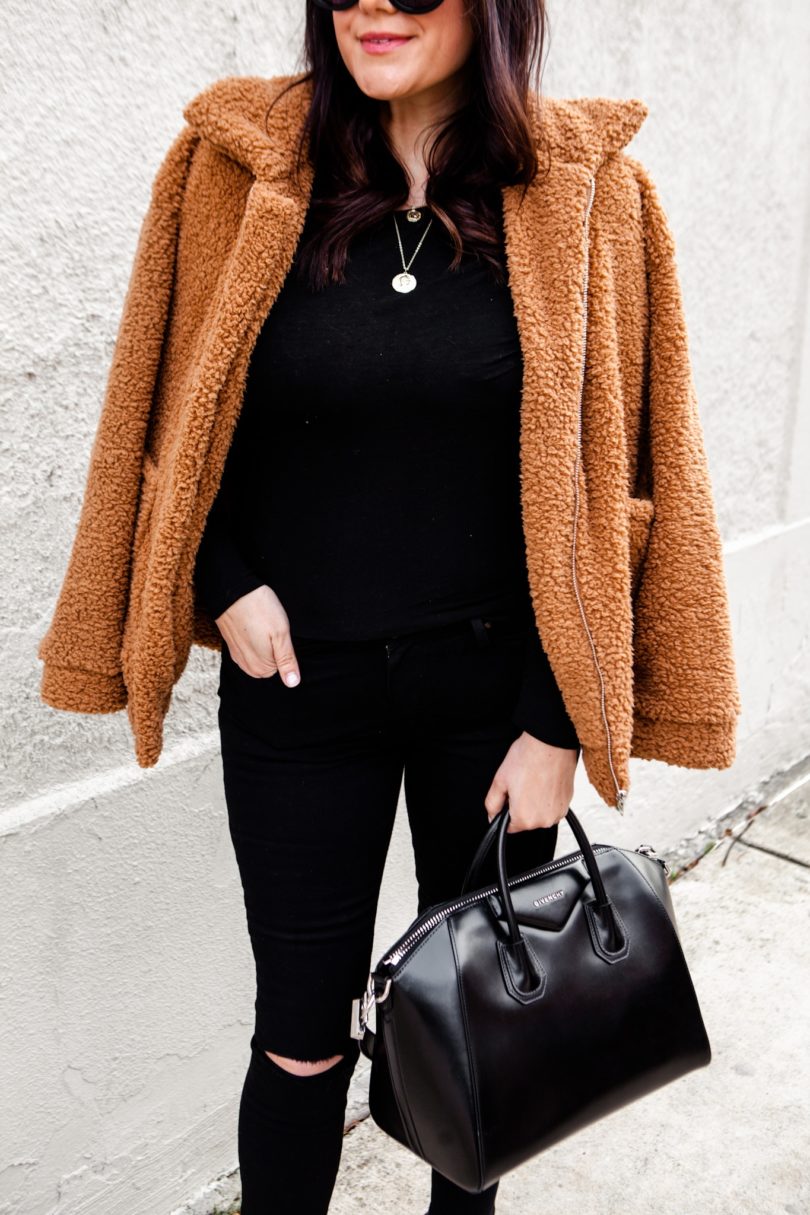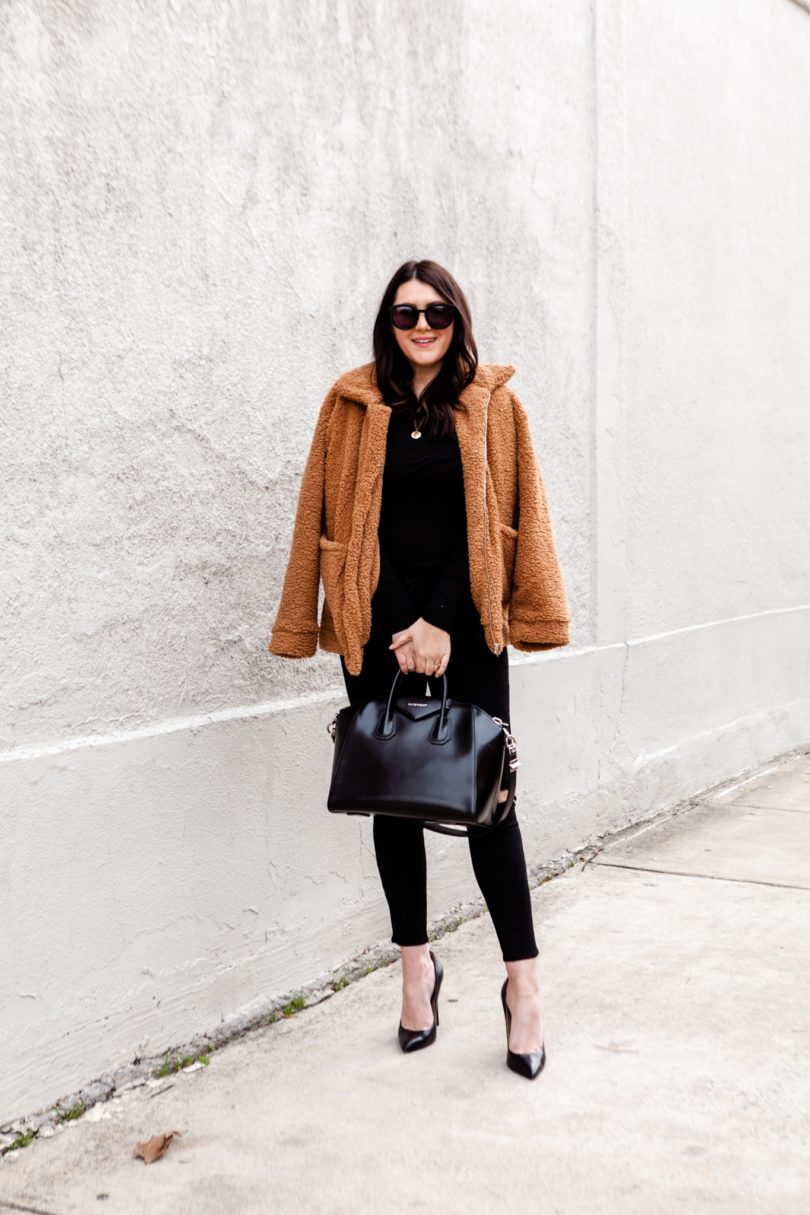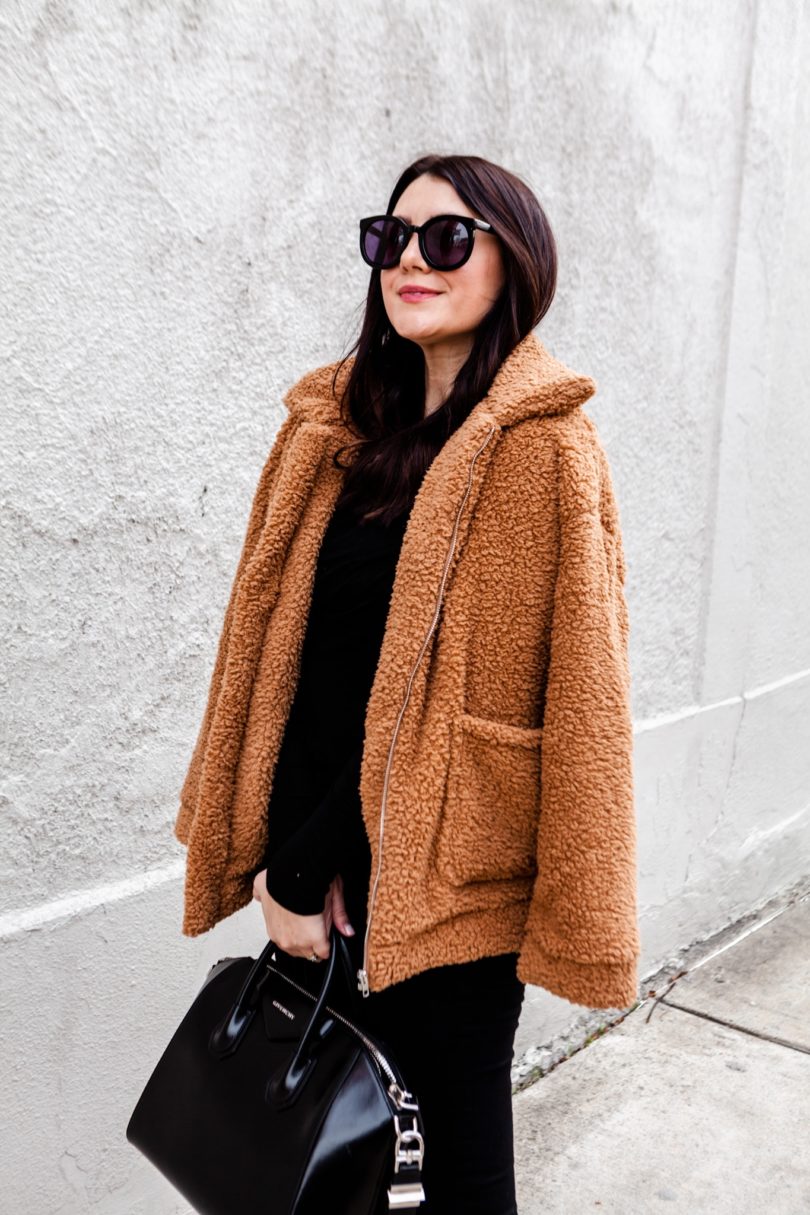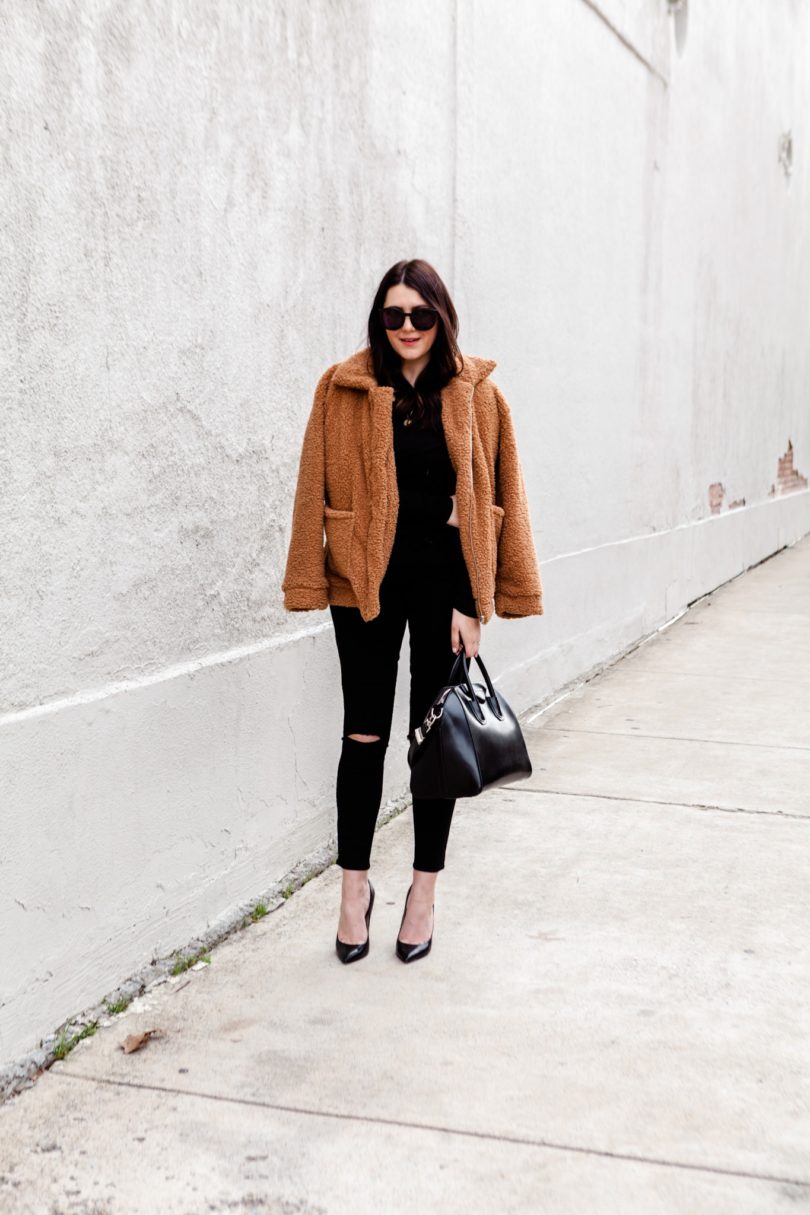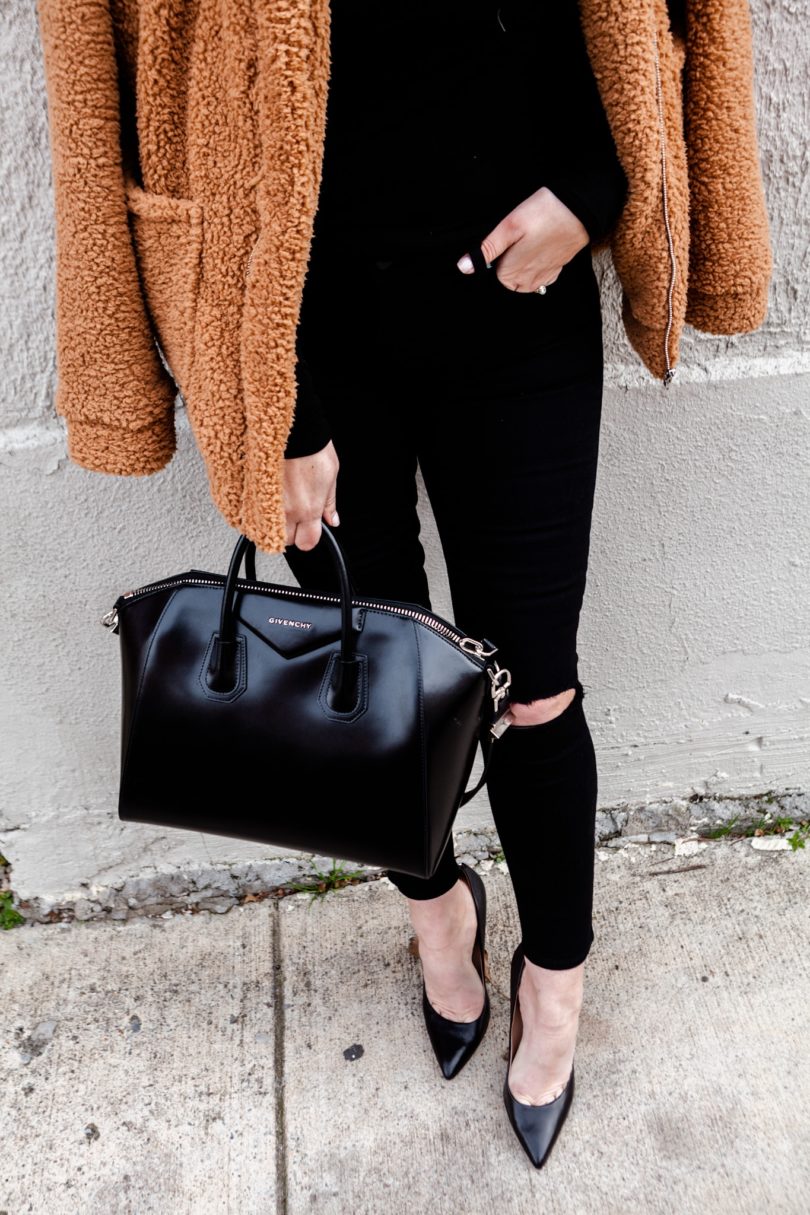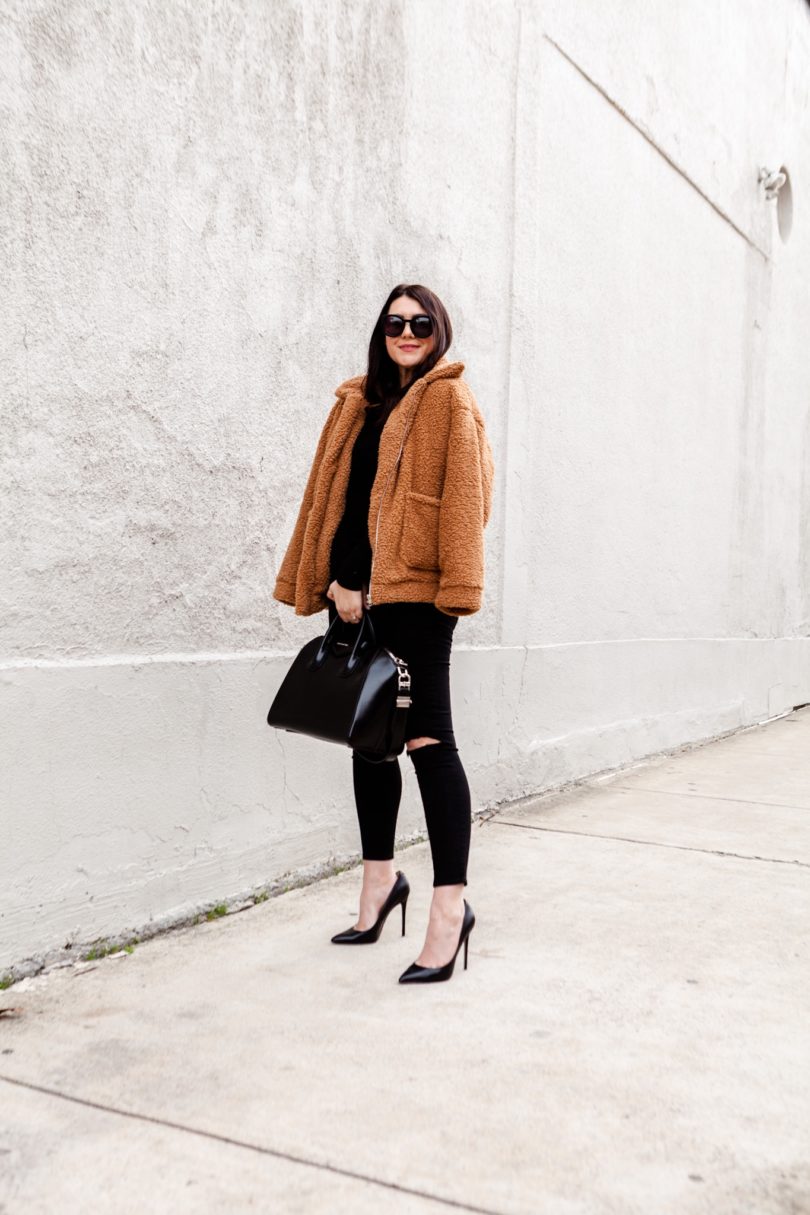 Have you hopped on this trend yet? I won't lie — it's one of those trends that I was on the fence about for a long time. Did I actually want to look like a teddy? After thinking about it for a while, the answer is simple: yes, yes I do.
This one here is from Amazon. If it's going to be a trendy piece, I like to try a more budget friendly option. This jacket is budget friendly (under $40!) and it's a nice jacket, too! It's warm, cozy and I have to be honest — I usually like to take a more casual route with it — think leggings and a tee. But today I wanted to dress it up for the blog. Dress for the blog you want, you know?
I am in the large of this jacket because I wanted it to fit oversized and honestly I'm so glad I sized up. Also yes this is the same color way of the one I've linked. The photo is WAY different. I have no idea what is happening there but this one is a bit more dark and an orange tan than a muted camel. I would say on Amazon, there is no guarantee but I double checked and this is the correct one. Find it here!
If Amazon isn't your jam, I've found a few other favorites from some other retailers below! This one from Old Navy made me do a double take and I love this one from Guess. Like love love it. Kinda want to grab this one up too. How can someone go from being on the fence about a trend to wanting to have multiple of said trend? It's a slippery slope, I tell ya.
Teddy Takeover

PS: I layered over one of my favorite layering tees from the shop that's on major sale! I am in the medium. Fit is generous but true! Seriously this tee ends up being $5 with the extra discount in the cart, so stock up! They are super soft and perfect for layering. Find this tee here!