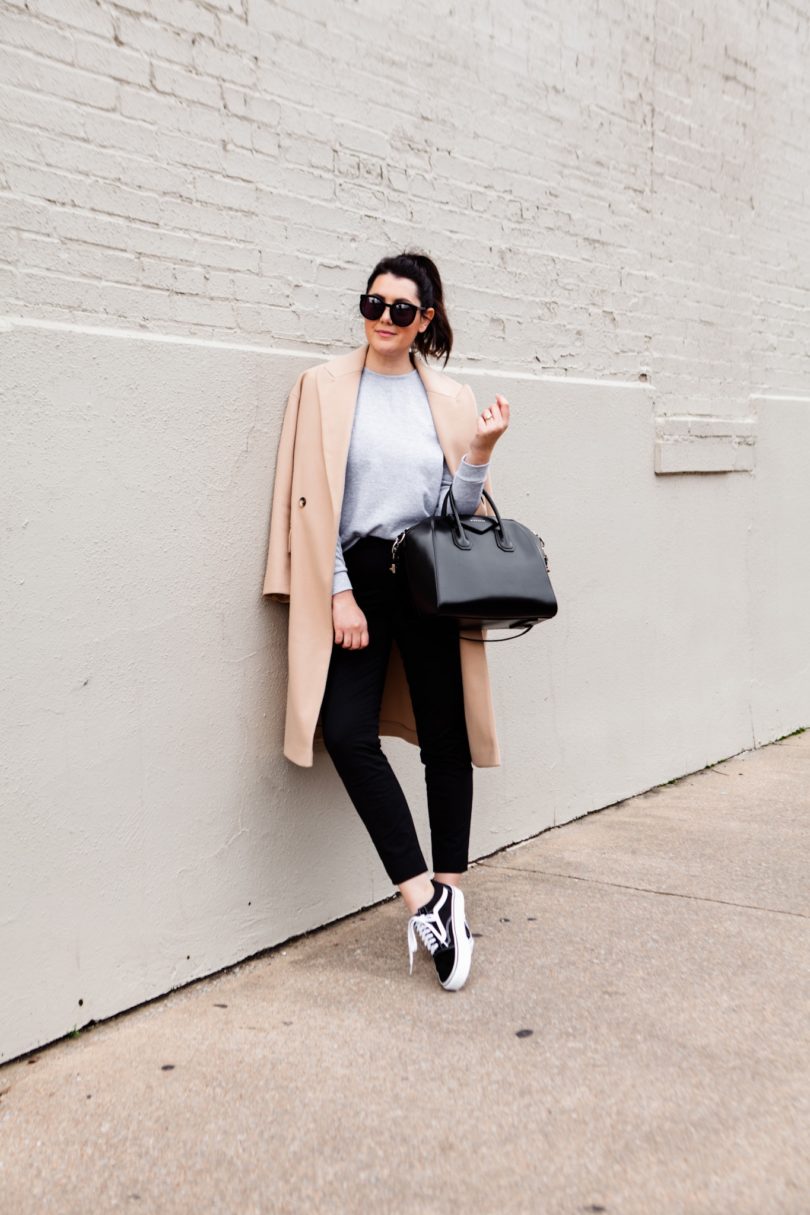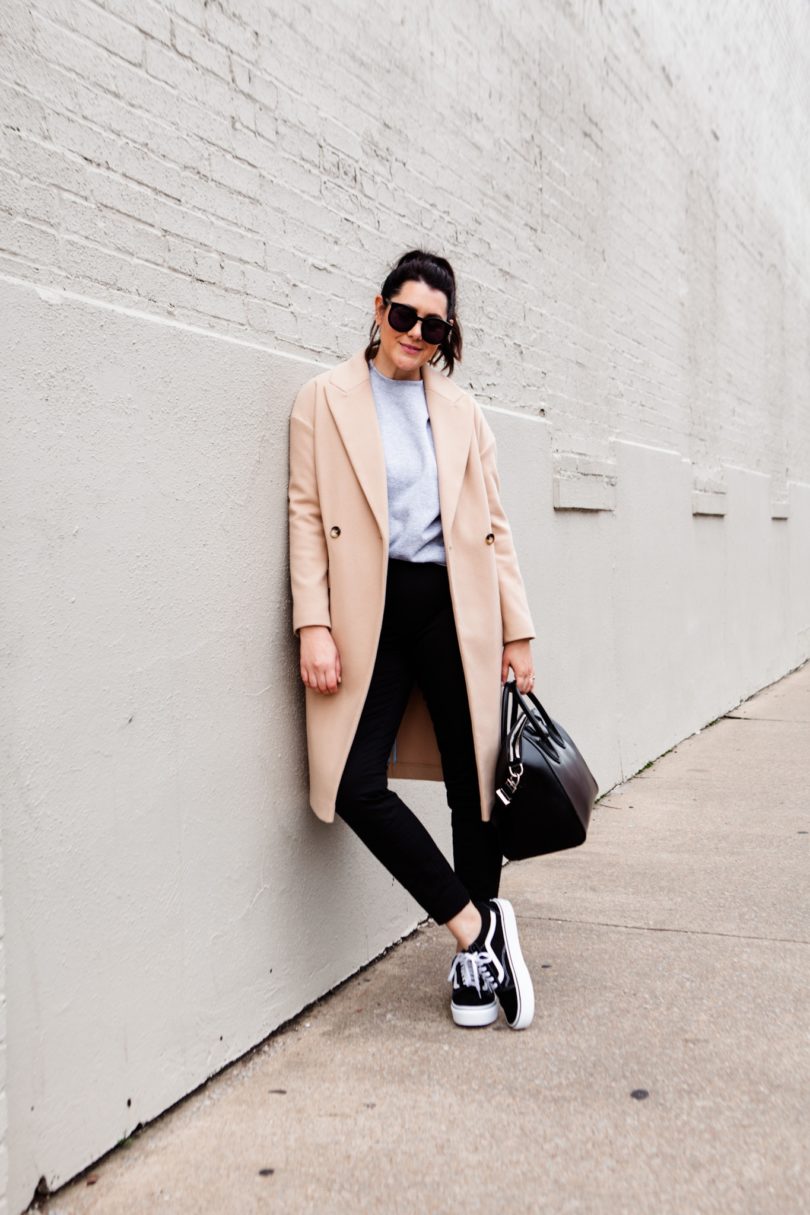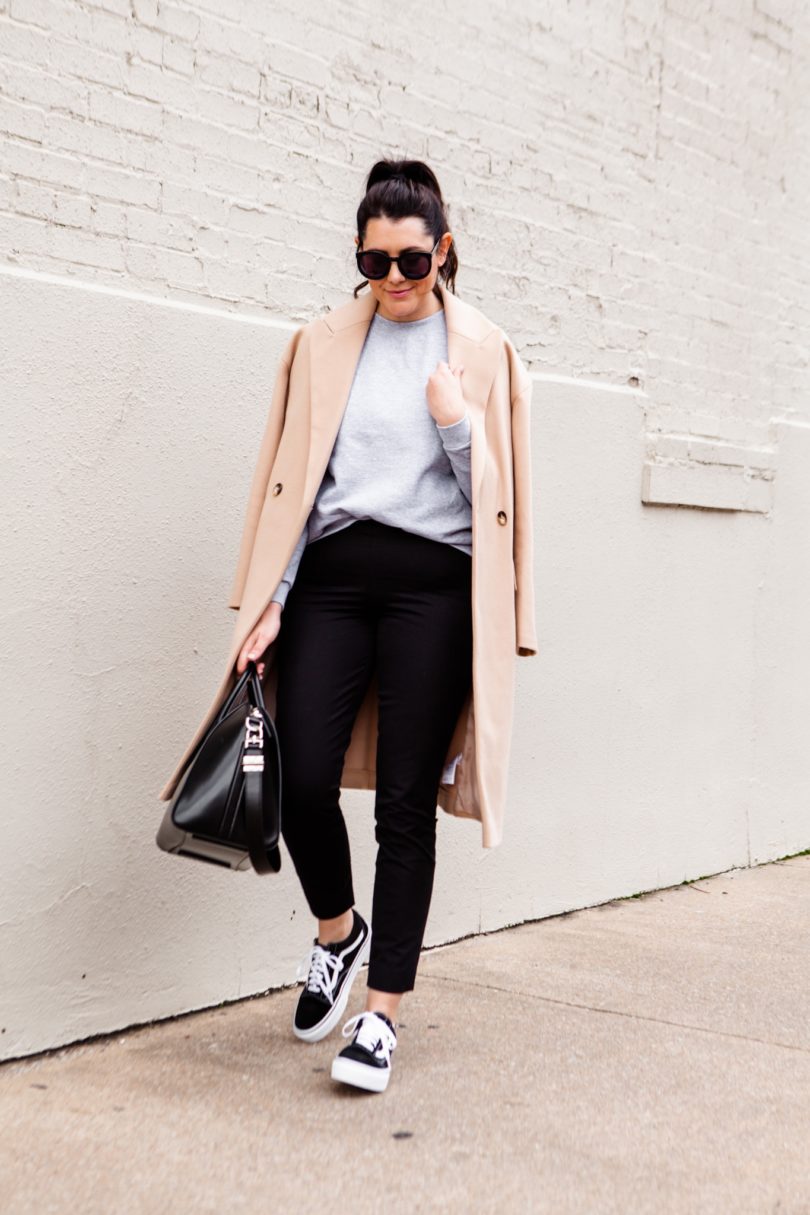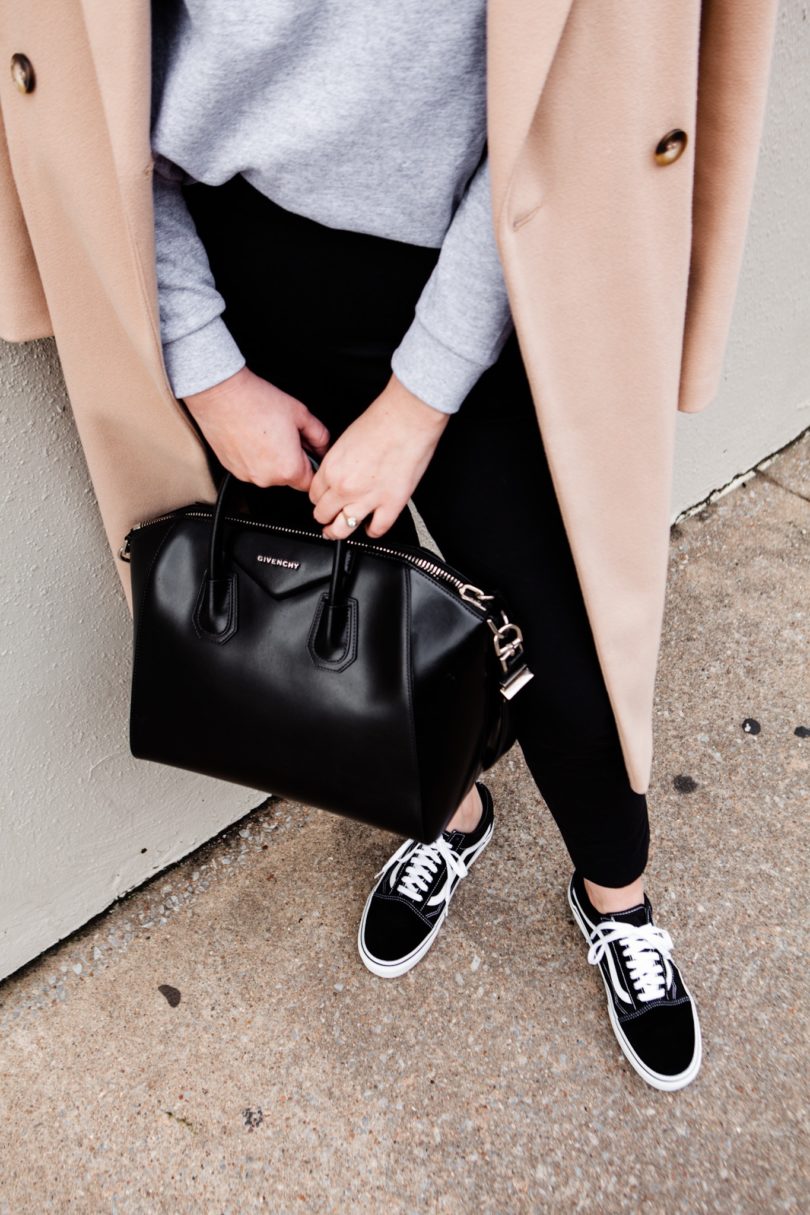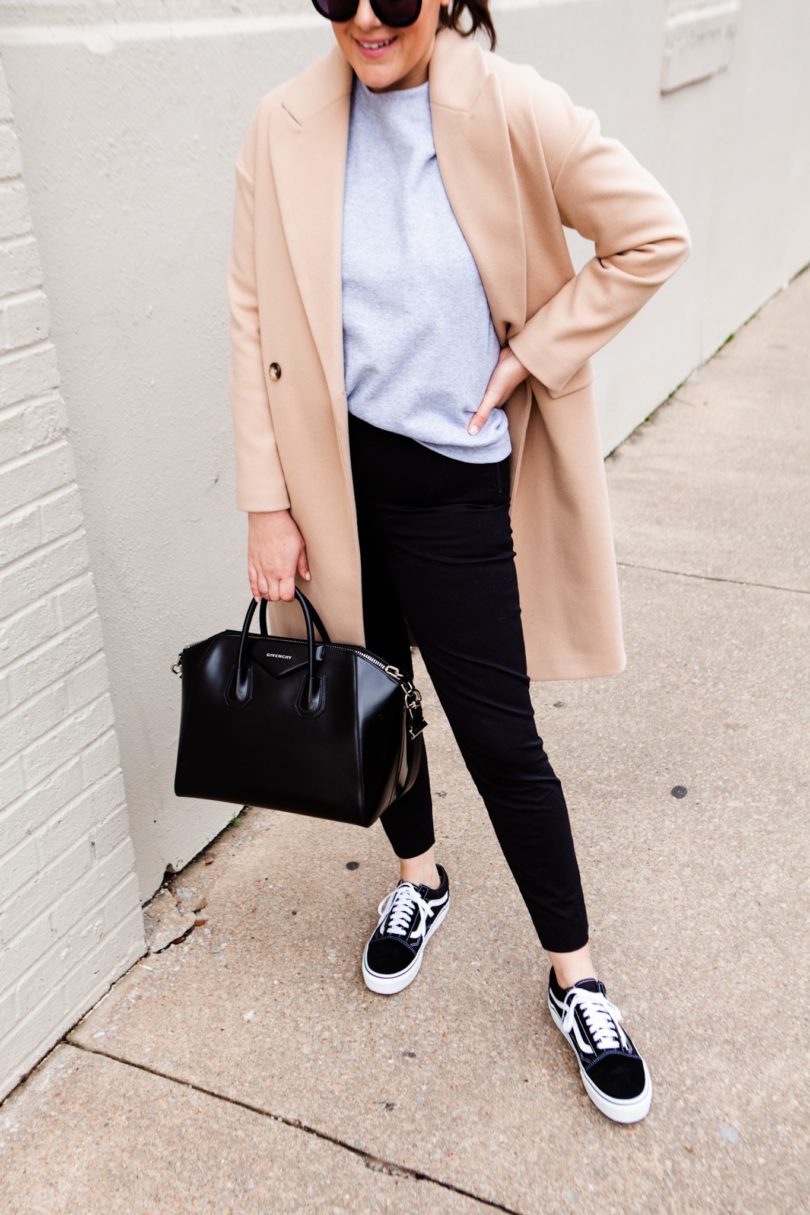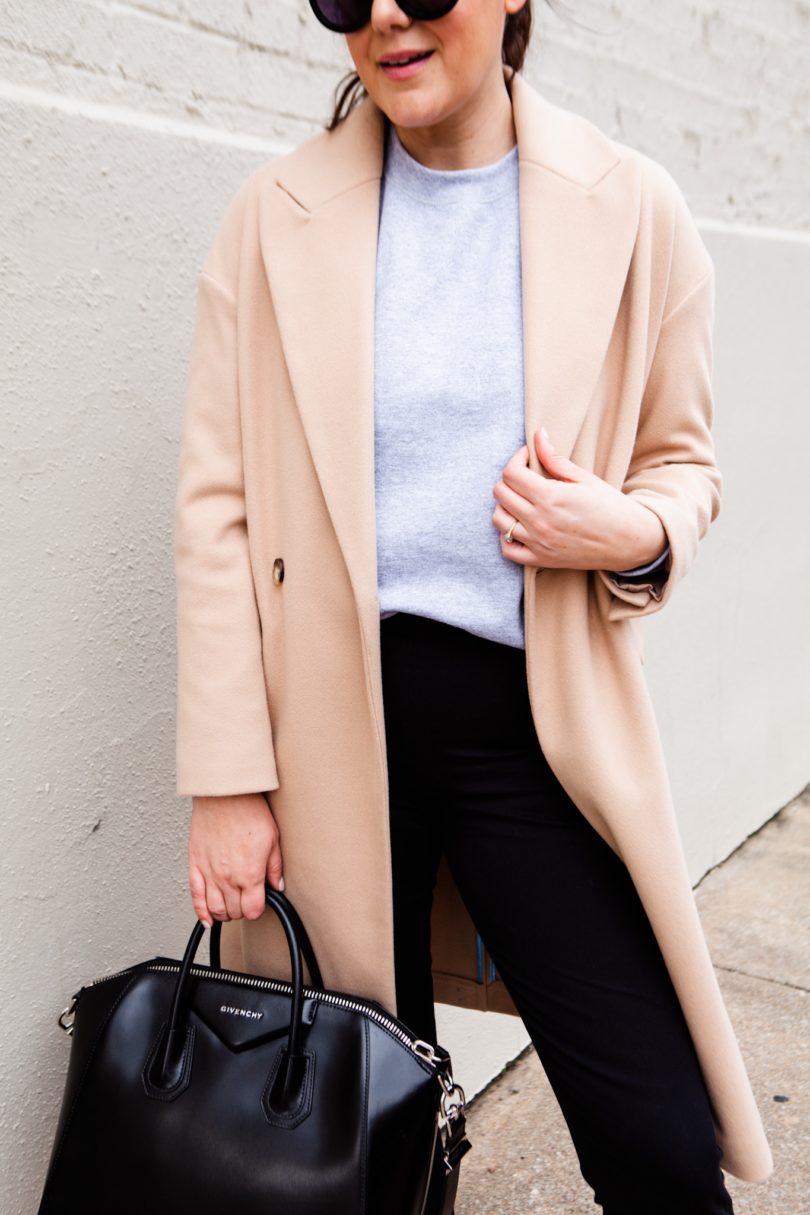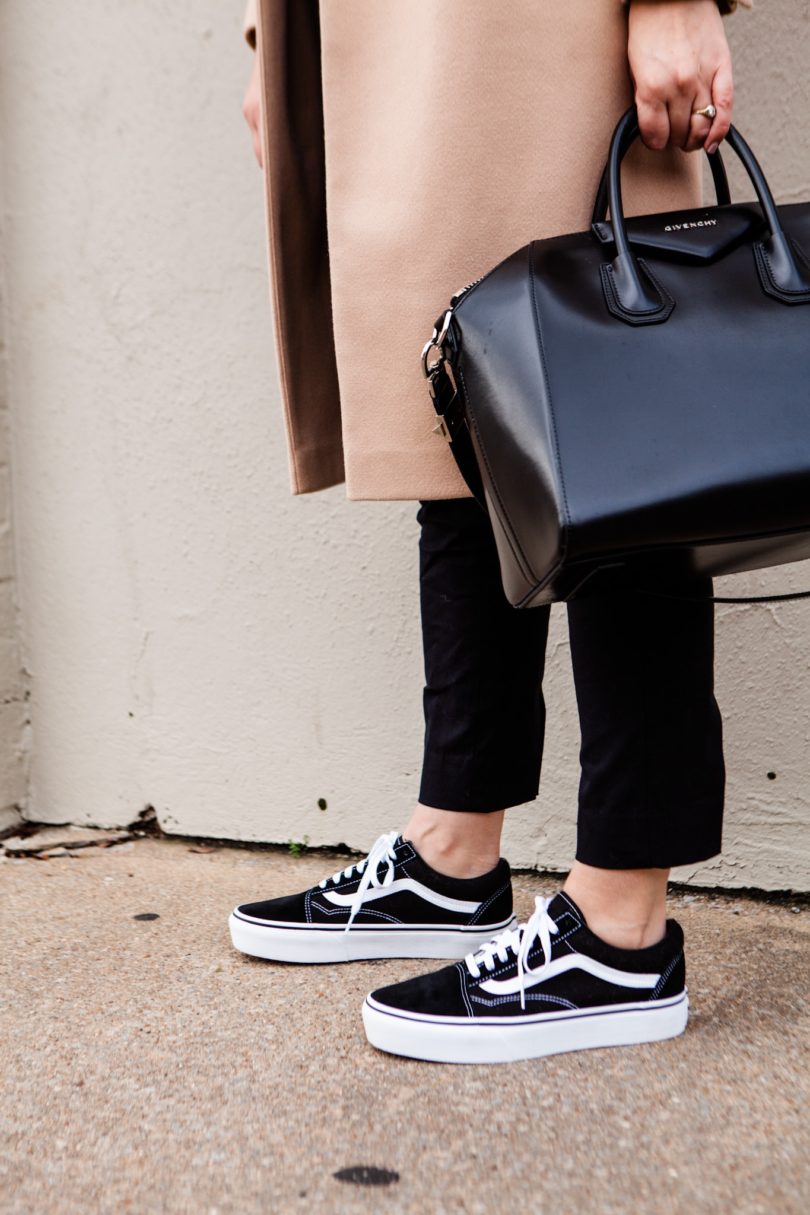 Happy Friday, friends! Or Happy Thursday to my brain who has been consistently one day behind all week. We actually shot this outfit a few weeks ago but it feels very fitting for a Friday right? Cool sneaks and a sweatshirt is a bomb combo. Also my autocorrect changed 'bomb' to 'mom' and it's not wrong. This is a very mom combo, too. But like a cool mom, not a regular mom. 😉
Who knew that this year I would be go absolutely ham for sneakers? Between this pair of Vans and this pair of Veja's I am truly set for not only right now but spring and summer. These are the Van Platform Sneaker, so basically the same thing as the regular Van Old Skool's but it has a thicker platform sole. If it has even a hint of a heel, you know I'm going to go for it. I like that this give me just a bit of lift because a) my ego needs that, ok? and b) it makes them feel a bit more elevated in style as far as sneakers go. You can find them here!
Another moment I never thought I'd see — feeling chic as hell in a $9 sweatshirt and sharing it online. My style has seen a lot of changes over the years but I've got to be honest this casual vibe I've been living in lately. If it includes a soft, can't go wrong, simple sweatshirt, how can you not love that style?
You can find this simple sweatshirt here! I am in the medium. True to size. Just a regular sweatshirt, honestly. No frills but it just works.