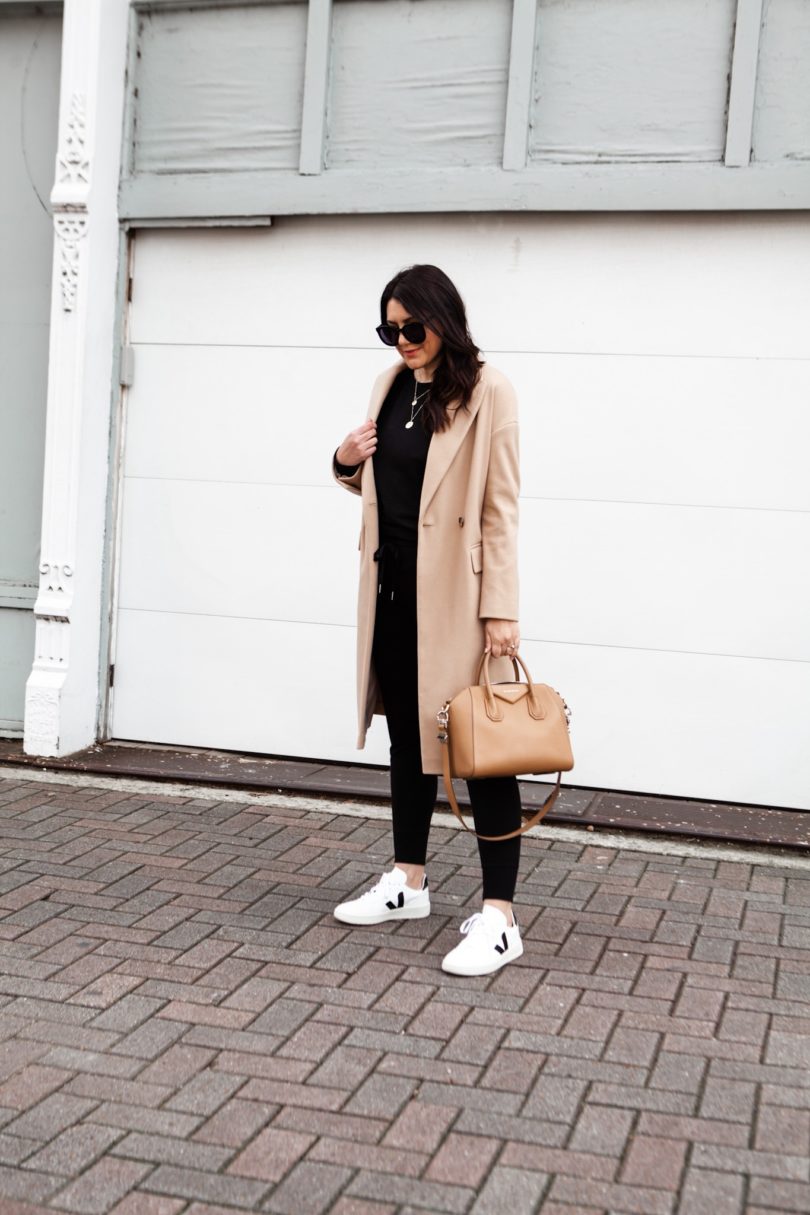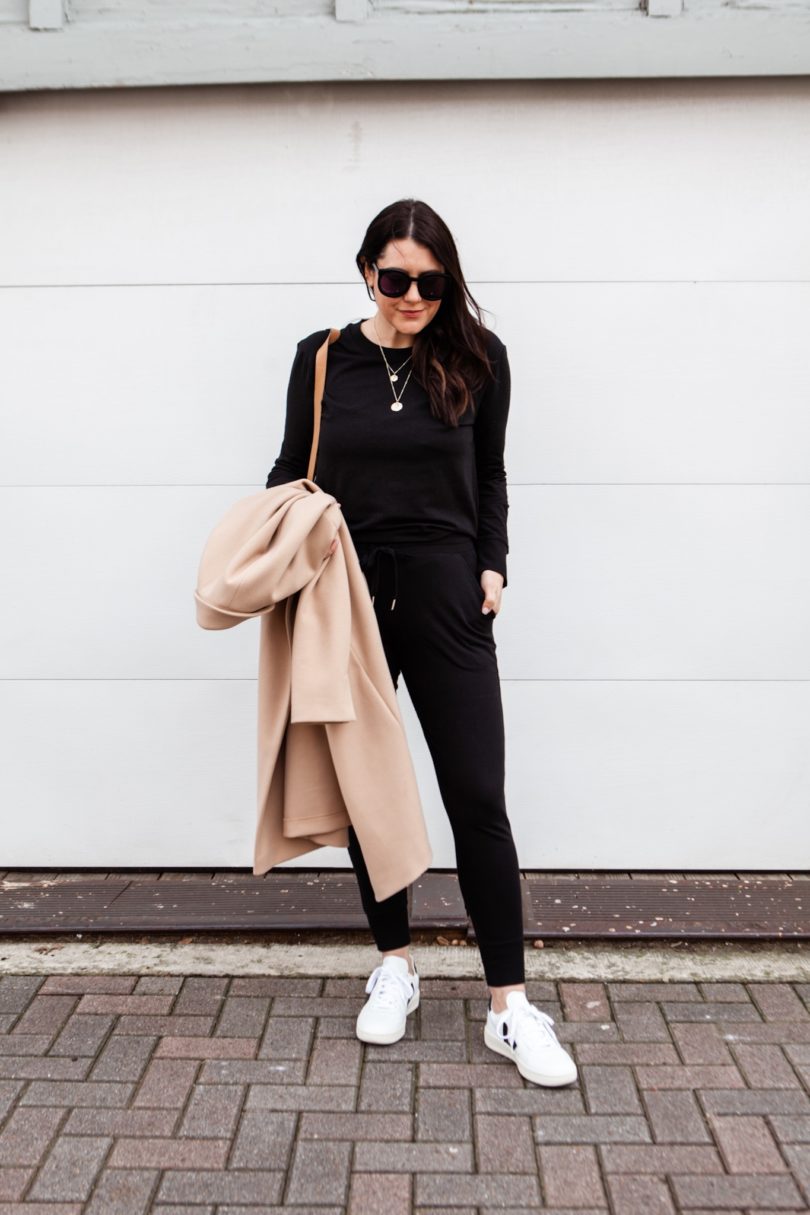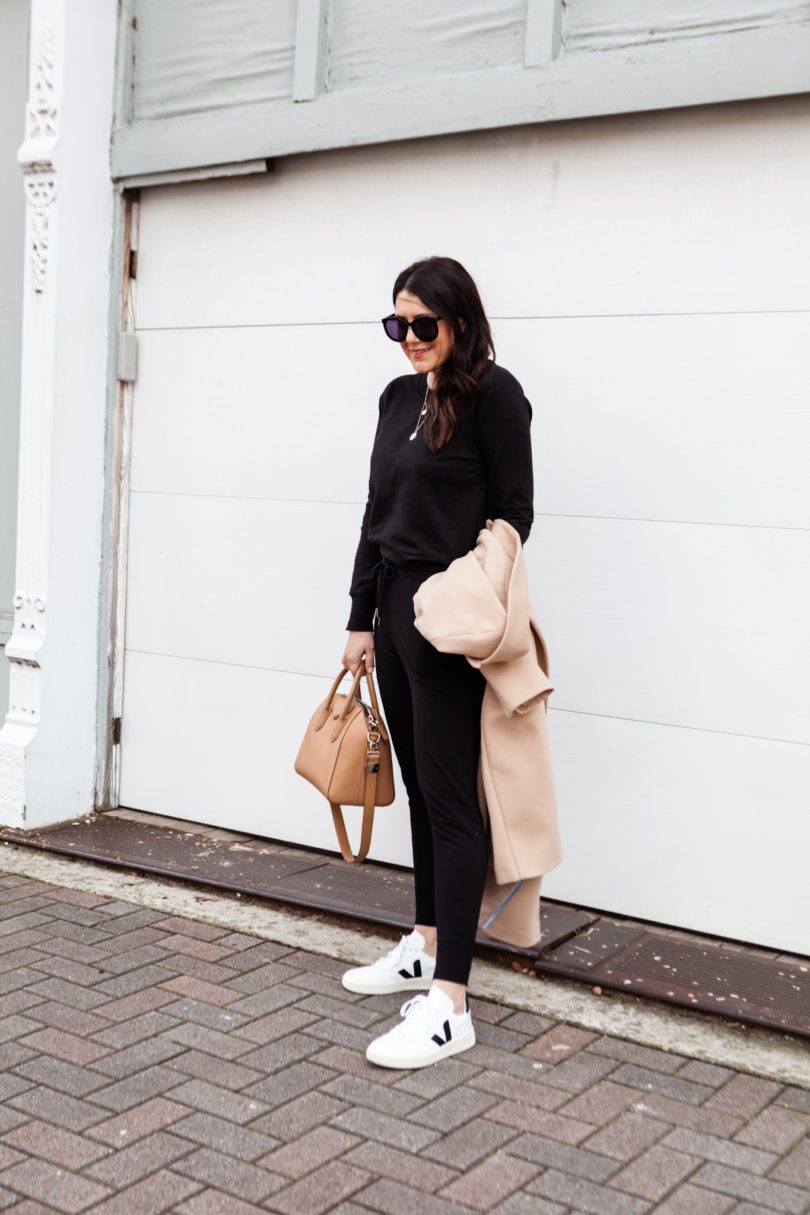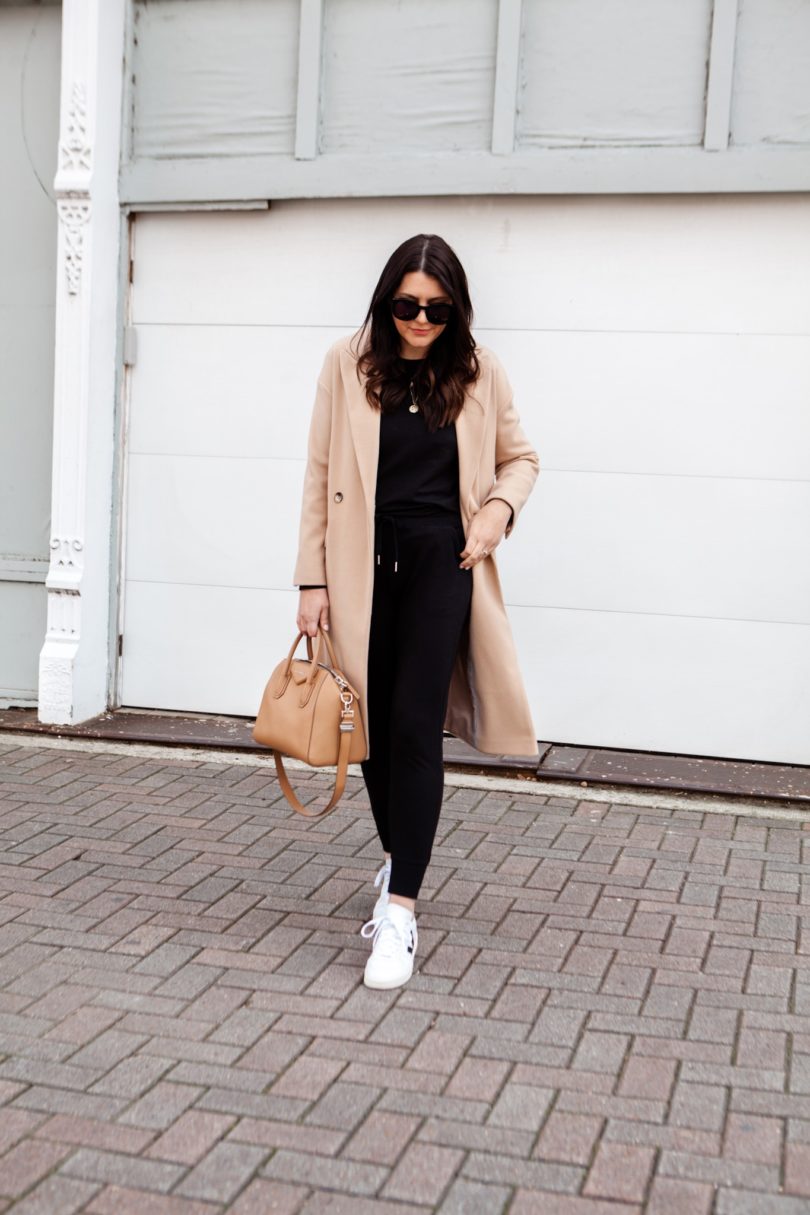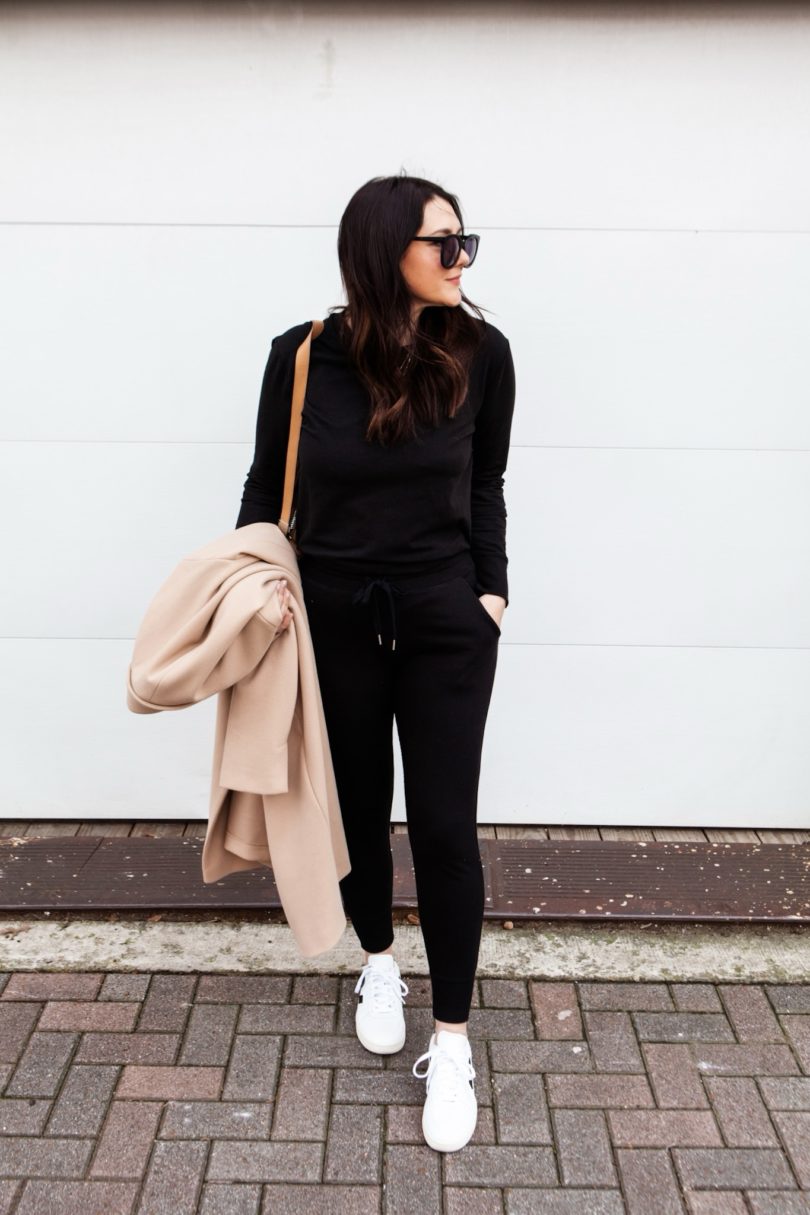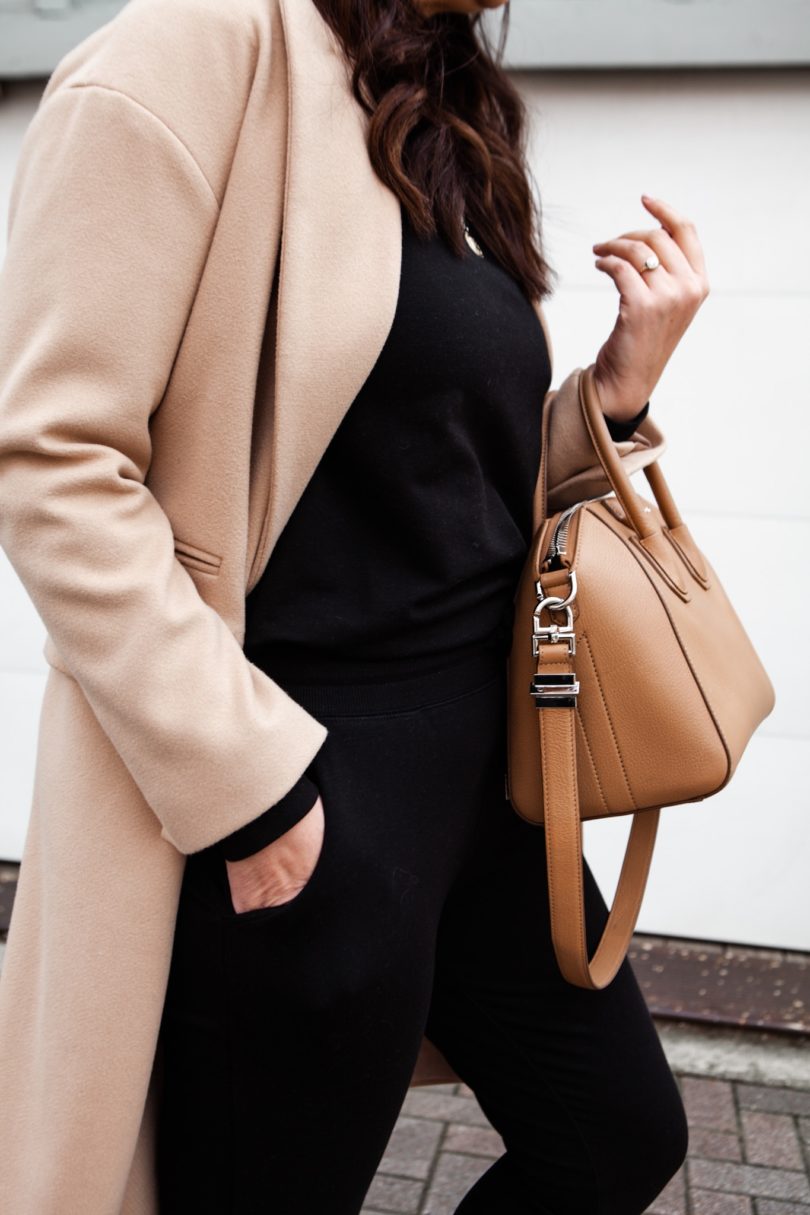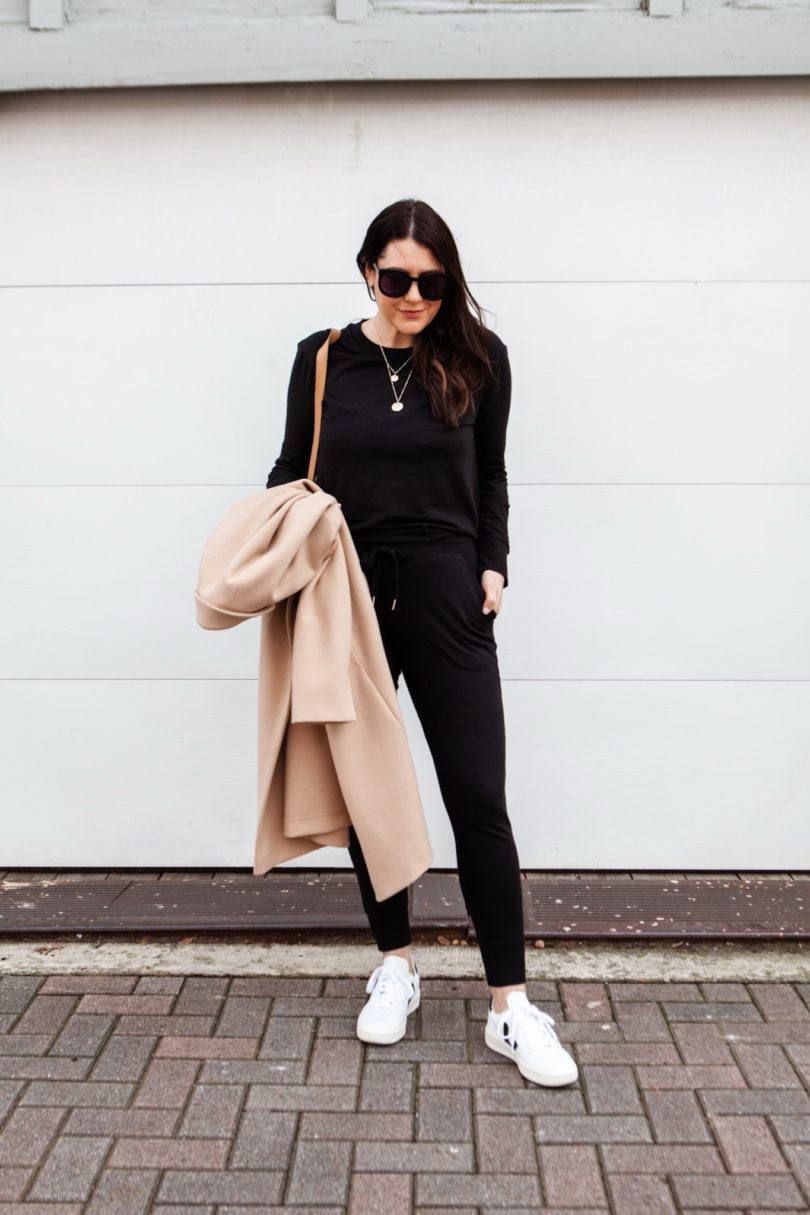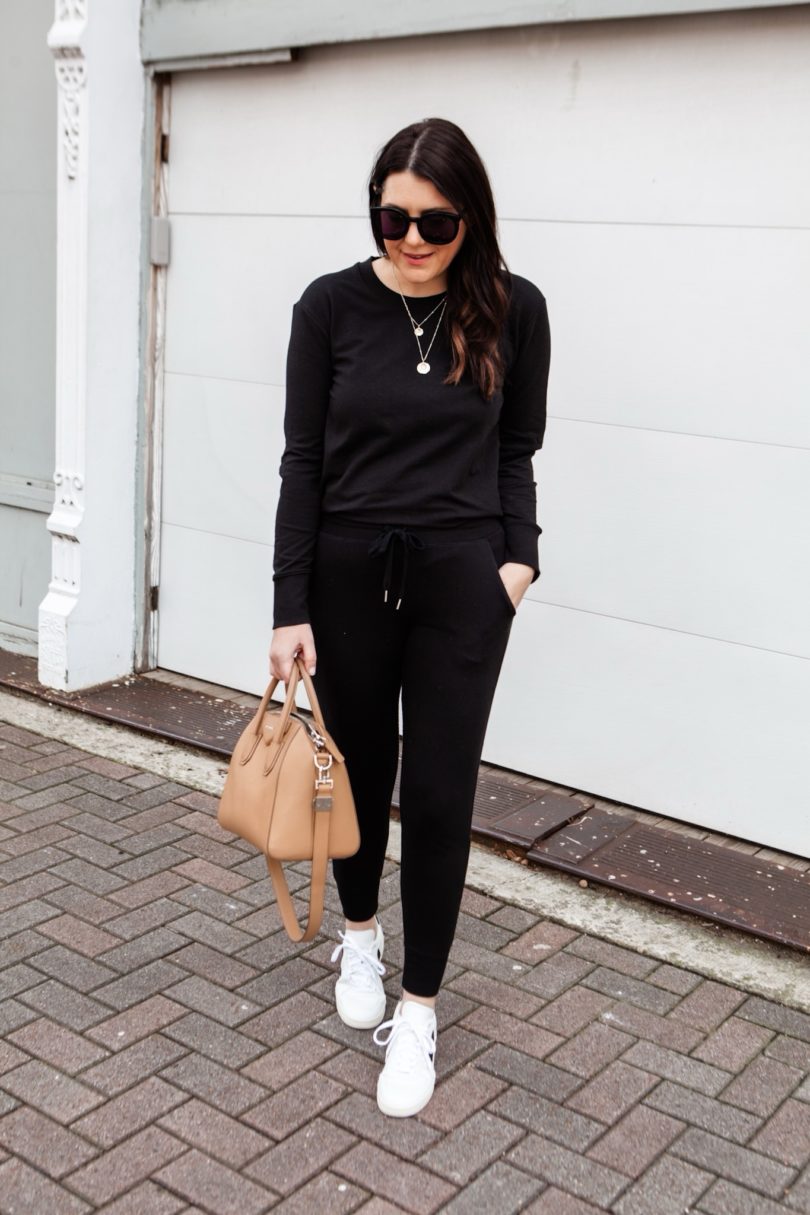 I think the last time I wore a fully matching set was maybe 1996. Yes, I think it was 6th grade. I had two pairs of a matching sweatshirt and sweat pants. One bright pink and the other bright purple. I wore them every other Friday, switching out each one per week. Favorite outfit of the week hands down. It was soft, comfortable and honestly it was my first foray into Casual Friday. 1996 — that was a good year.
Maybe this is why I feel so at home in this two piece matching set. No matter the reason one thing I know rings true: I love the look of a matching set. Anything monochrome and simple just feels chic. Of course going with the black option feels the most sophisticated too. Can one say the word 'sophisticated' about a sweatpant set? Because I think I just did.
This matching set is from Amazon — their Daily Ritual line. I actually really like every piece I've gotten from the line of basics on Amazon. Good quality and the fit is right. They are very middle of the road with fit so a medium is a true size 8. Plus I find most of their items to wash well and stay soft without pilling or shrinking. You can find this top here (it's a bit longer  than your run of the mill sweatshirt I just have it tucked here!)  and you can find these joggers here! Both are super soft, I'm a fan!
I don't want to wear you out with these Veja sneakers but I absolutely love them. I'm putting a post together now about my thoughts on them and how to break them in, etc. But if you've hesitated on getting them, don't! They are a really versatile pair. Find them here.