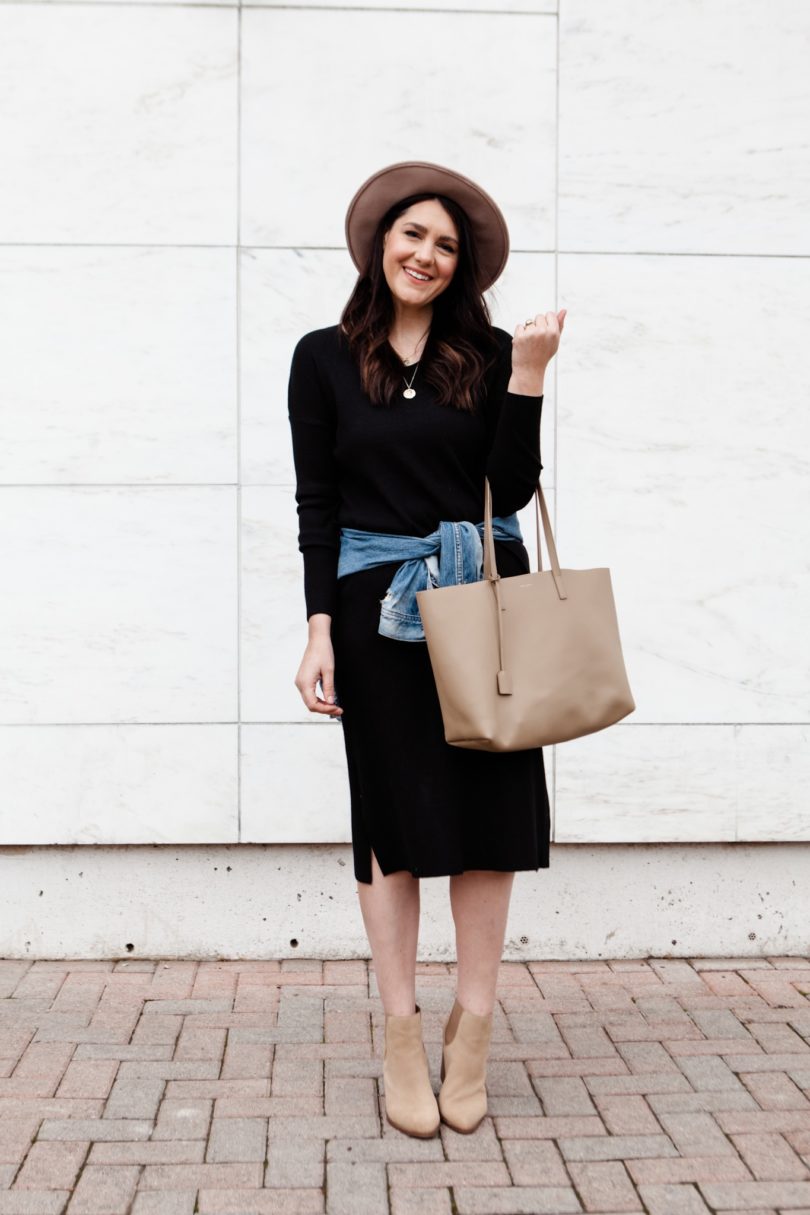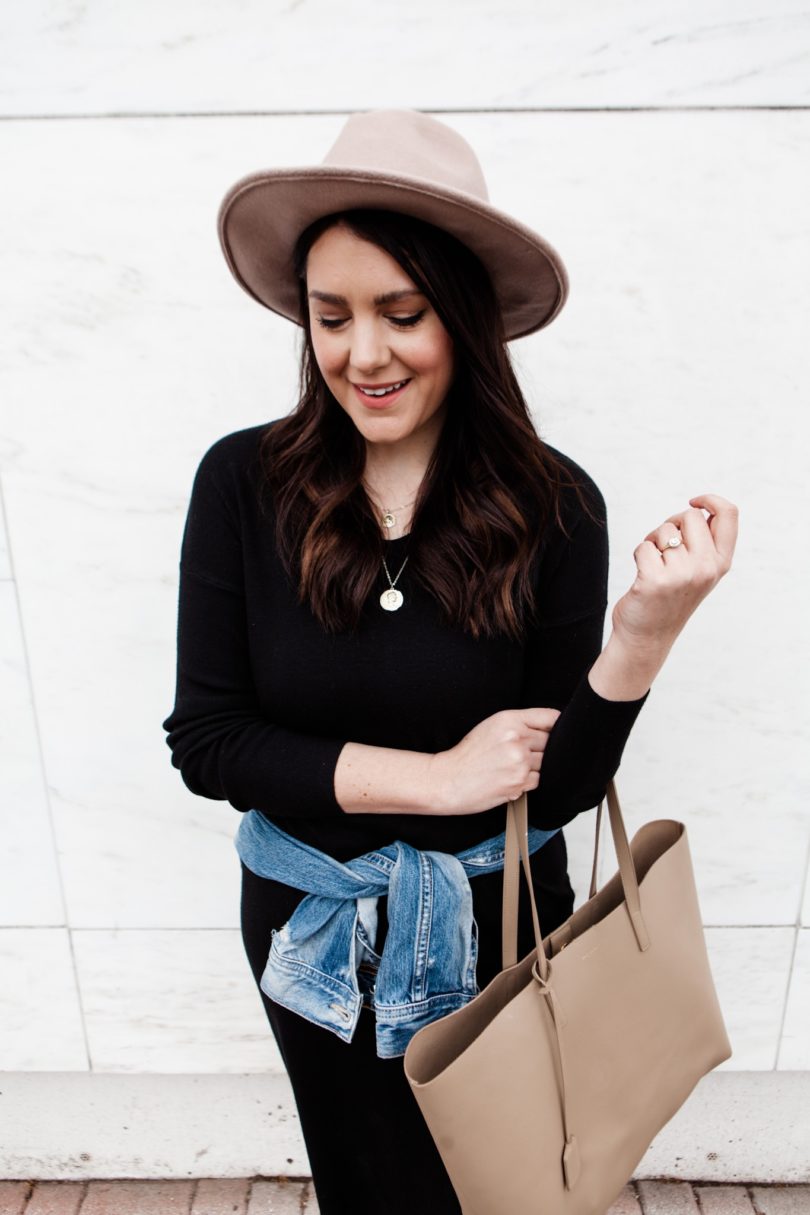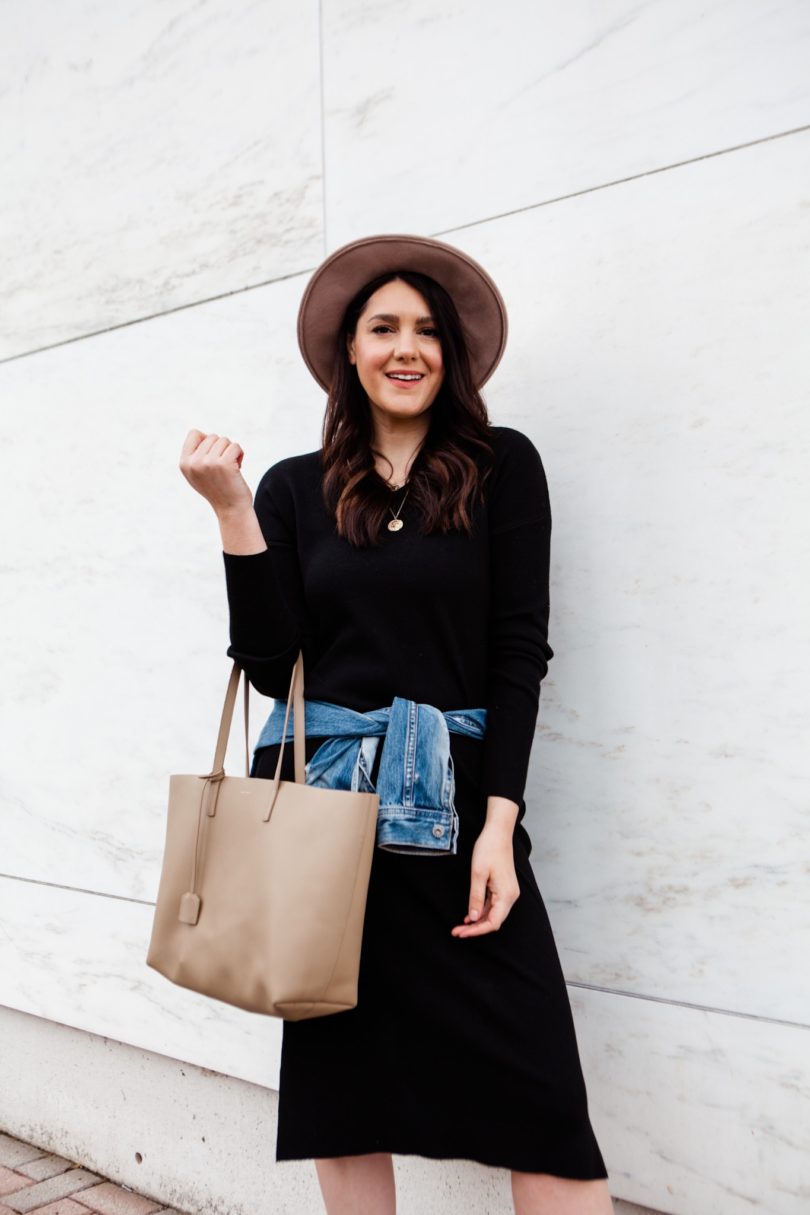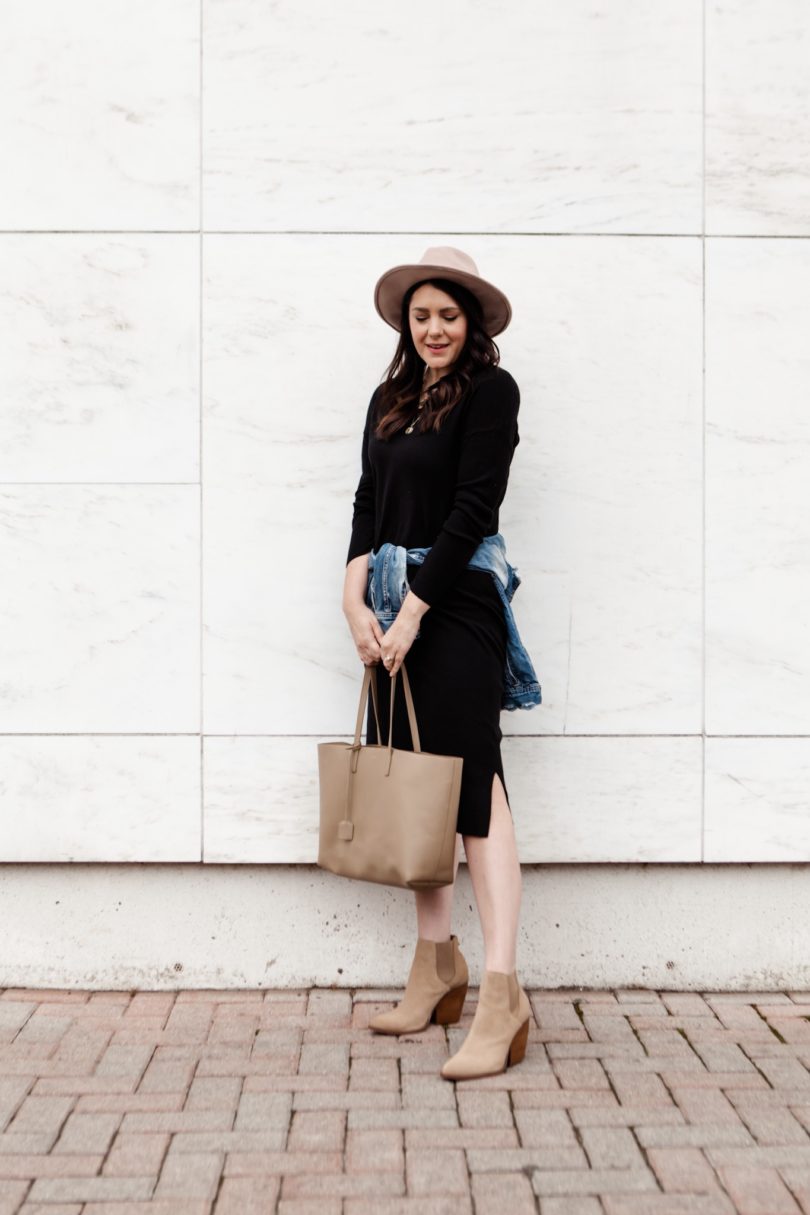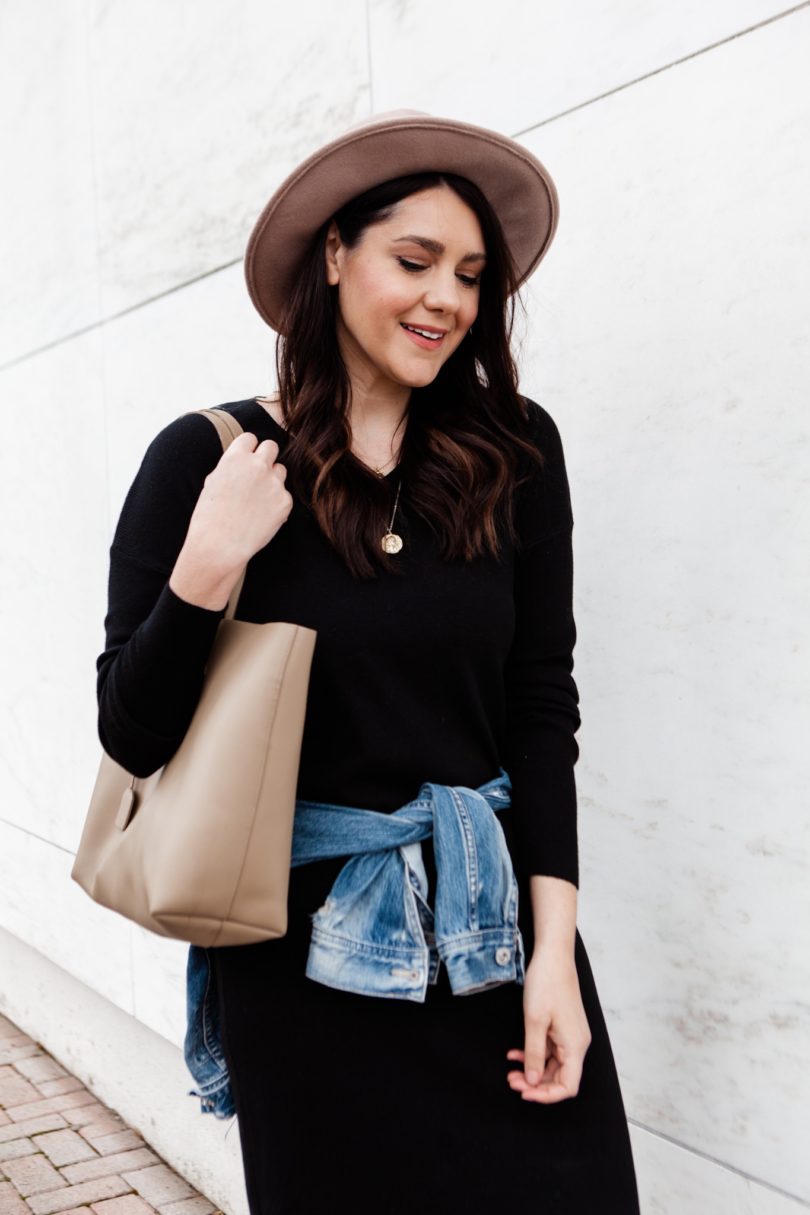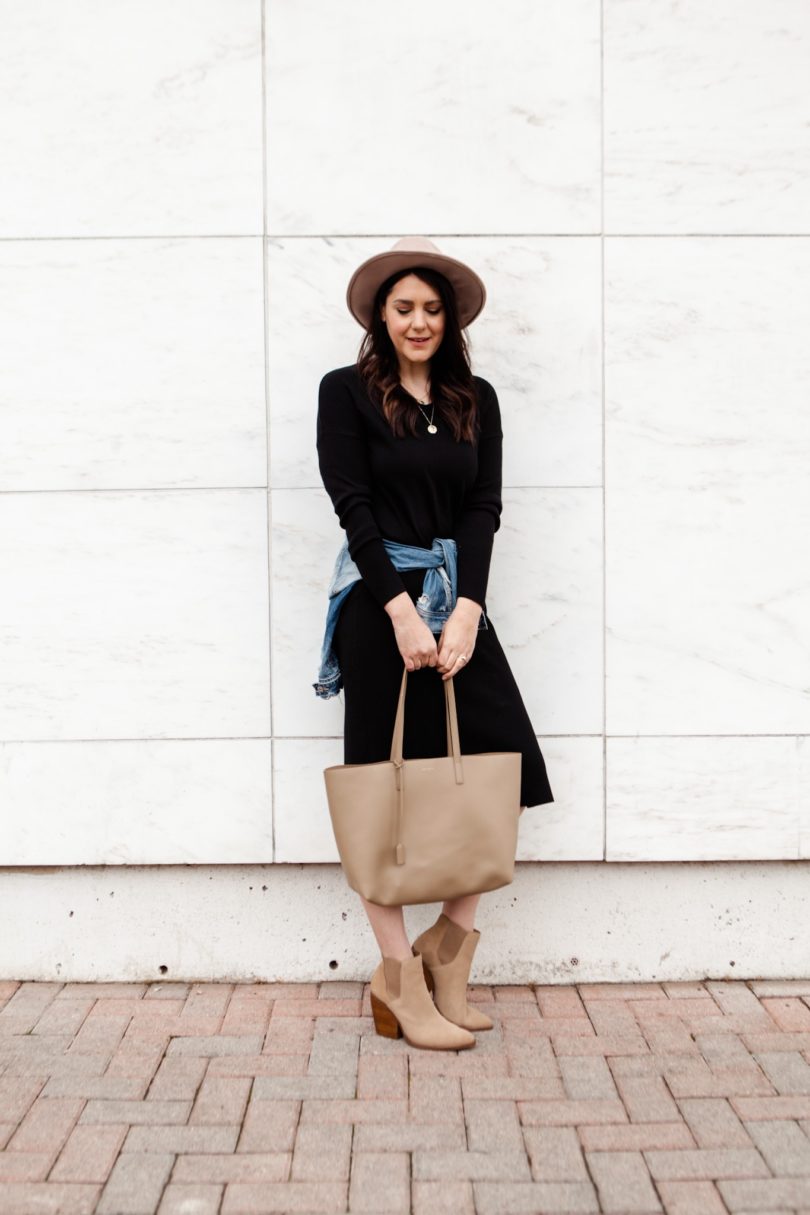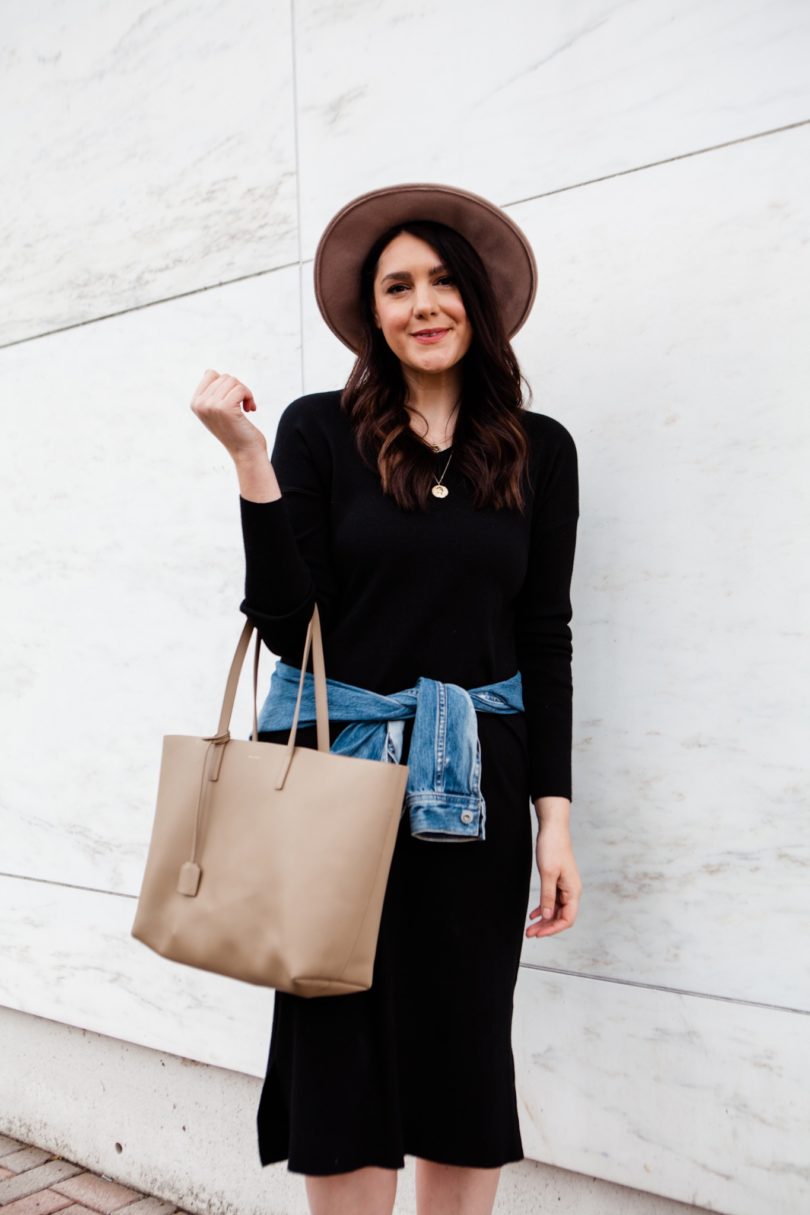 I had full intentions of wearing this dress over the holidays but I ended up really relying on my sweater + yoga pants combo for about three weeks. Dressing up for the holidays this year just wasn't my vibe, I suppose. It's such a nice dress to travel with or to wear when you need to look nice but feel comfortable. It's a lightweight sweater knit dress, so cozy but easy to wear. I almost paired this outfit with heels and a trench but instead I went a bit more casual for coffee with a friend. If this outfit doesn't scream 'she's going on a coffee date with a friend' then this denim jacket is not doing it's job.
We are having a major online sale at the shop! Like MAJOR. This dress ends up being  (Also we are planning a warehouse sale and meet + greet this spring! So excited!) No minimum purchase and no discount code, as it automatically discounts in the cart! So this dress ends up being under $20! Amazing right? Find it here!
We've had a few grey but not freezing days lately. I have to be honest — I'm in that January slump. The grey days after grey days really take a toll on me emotionally and mentally. What about you? What do you do to get positive vibes back in your life when the sun is gone? I'm trying exercise this year. In fact, I've got my first appointment with my trainer (Bryan) today so maybe those endorphins will start to pump! But if you have any tips on how to get through the grey days, let me know! I actually think this is why I look forward so much to spring — I just love and need that sunshine.
I have been absolutely living in these booties! Have you checked them out yet? They're going to be a nice transition boot into the spring! They work with dresses and denim, which gives them major bonus points. Get some boots that can do both, you know? 😉