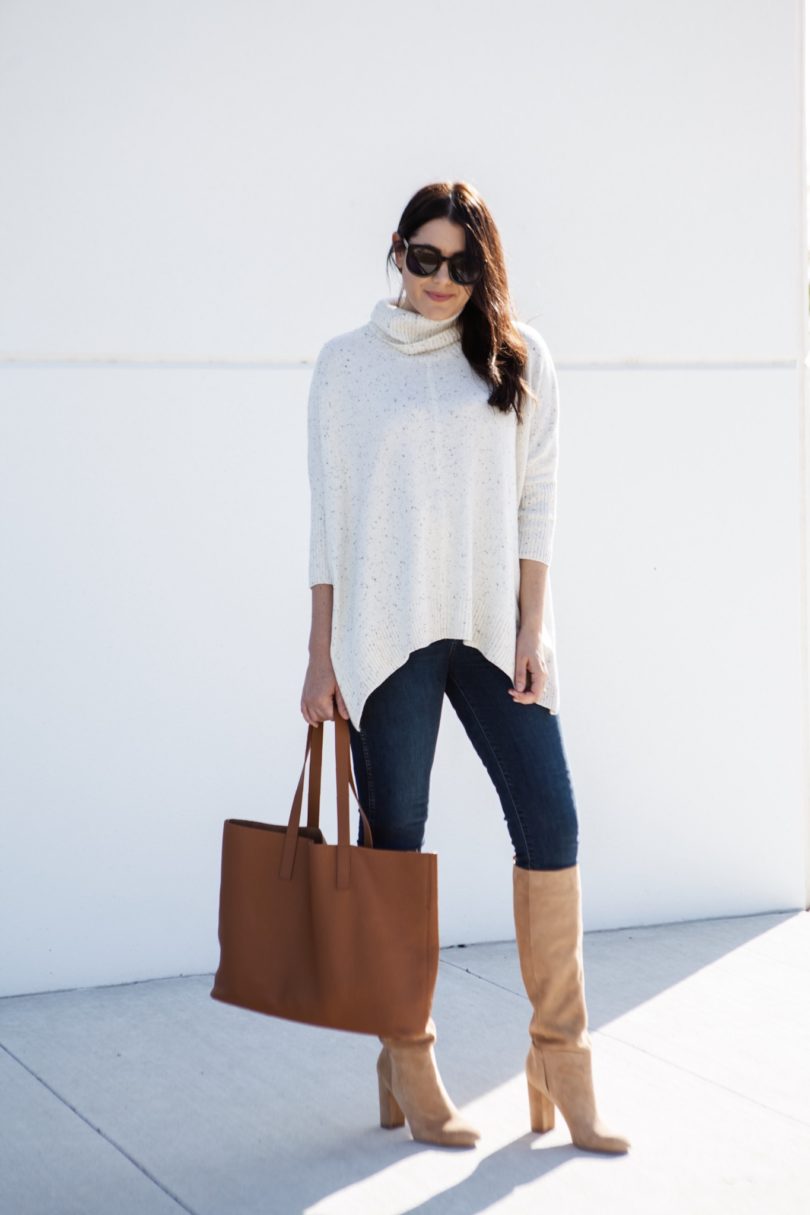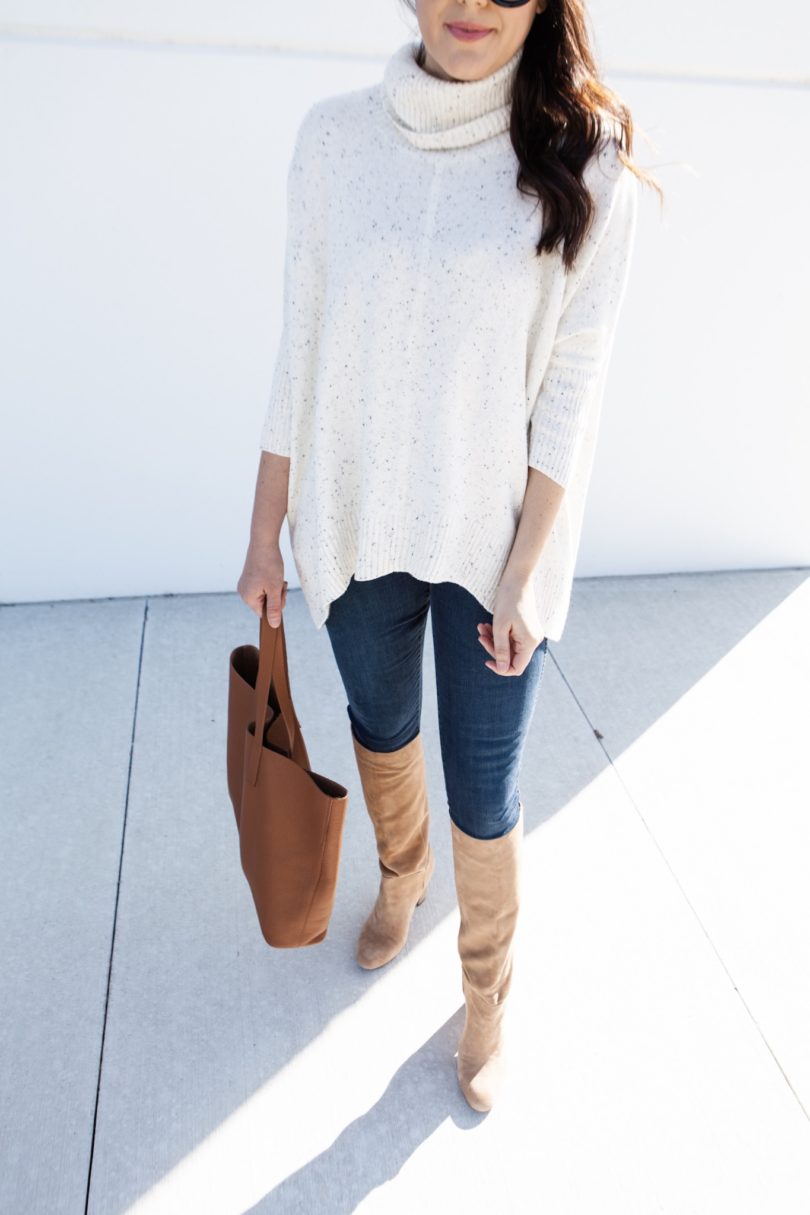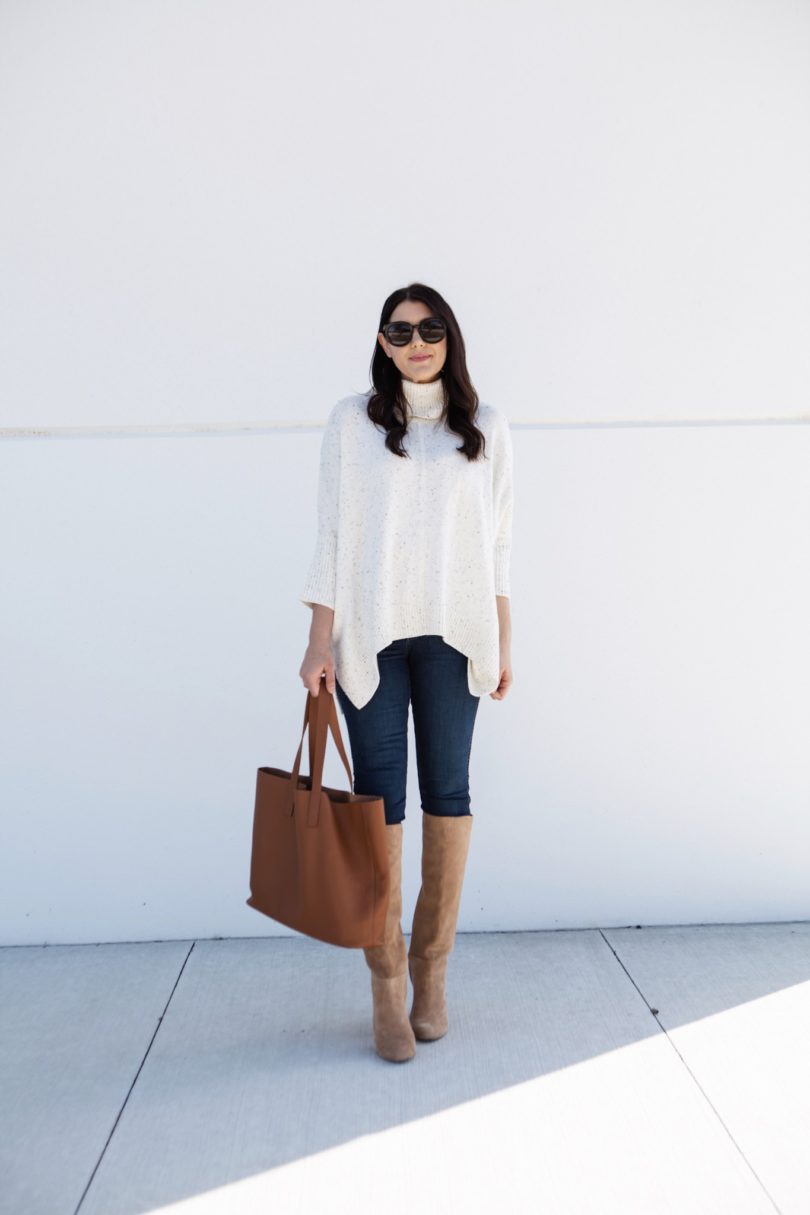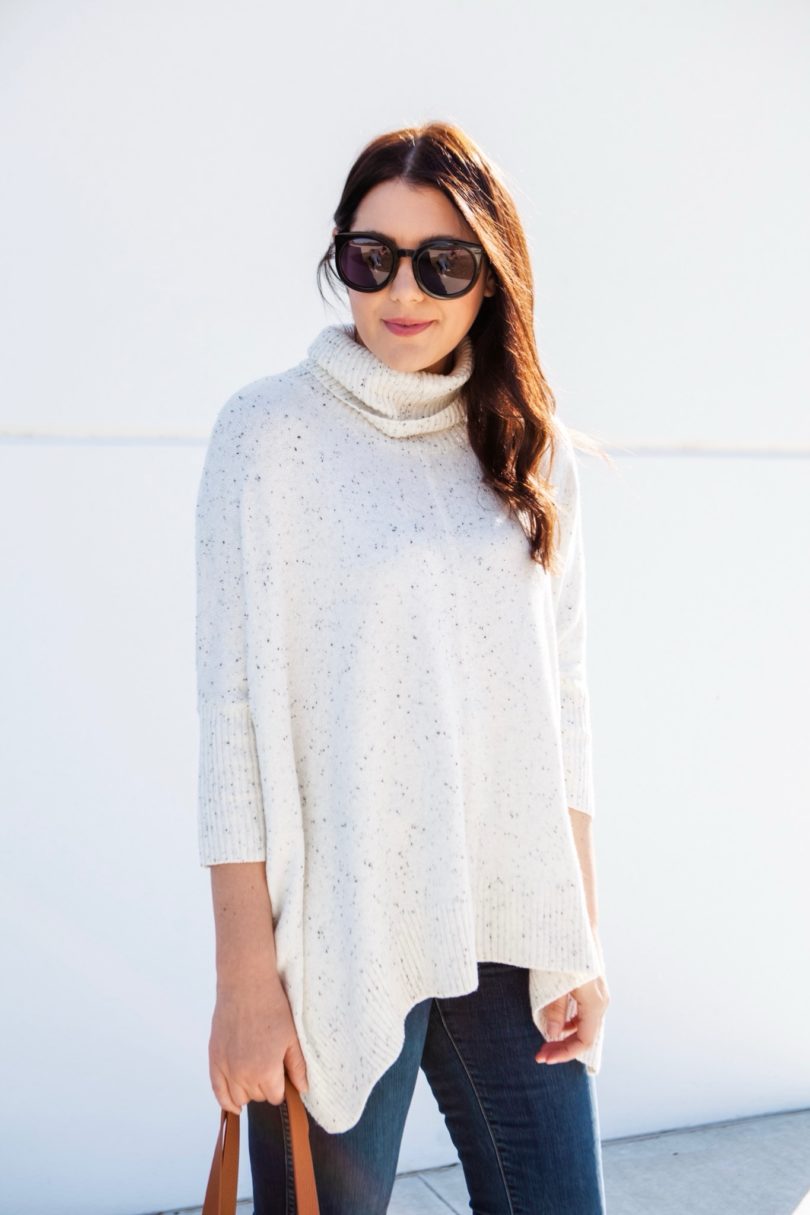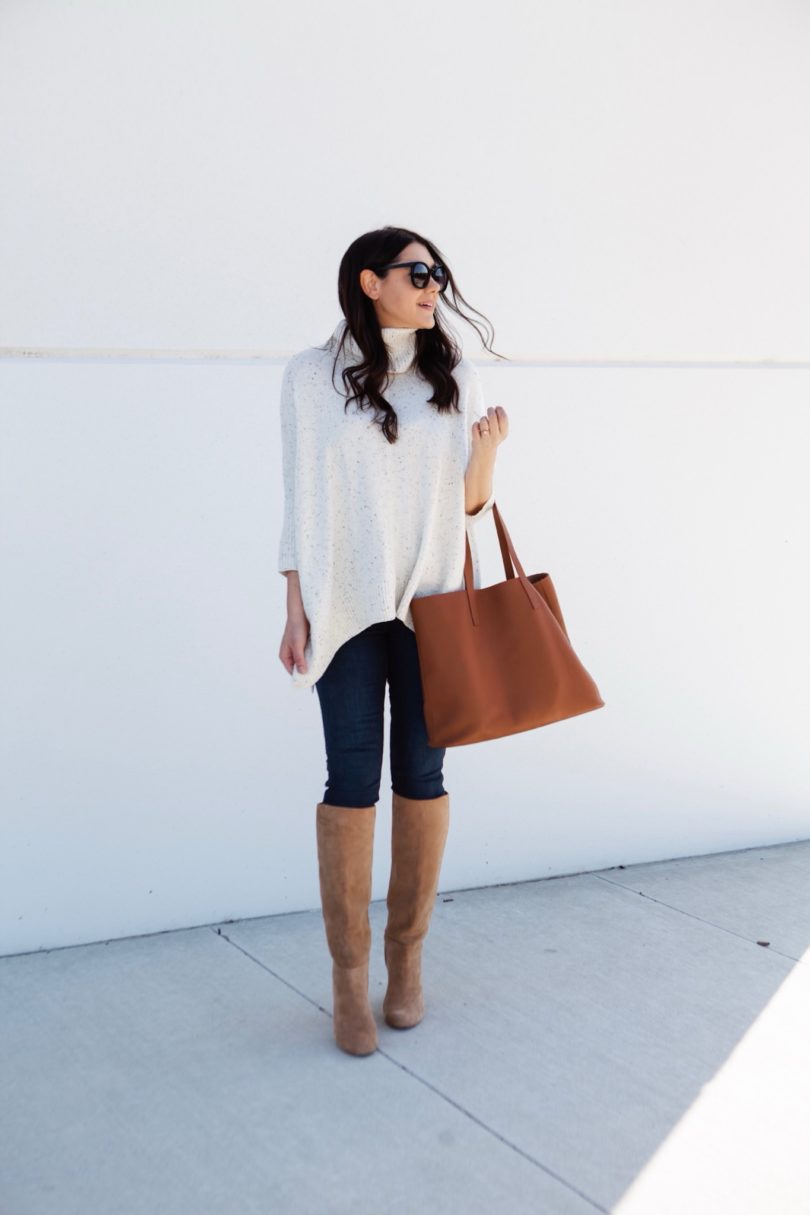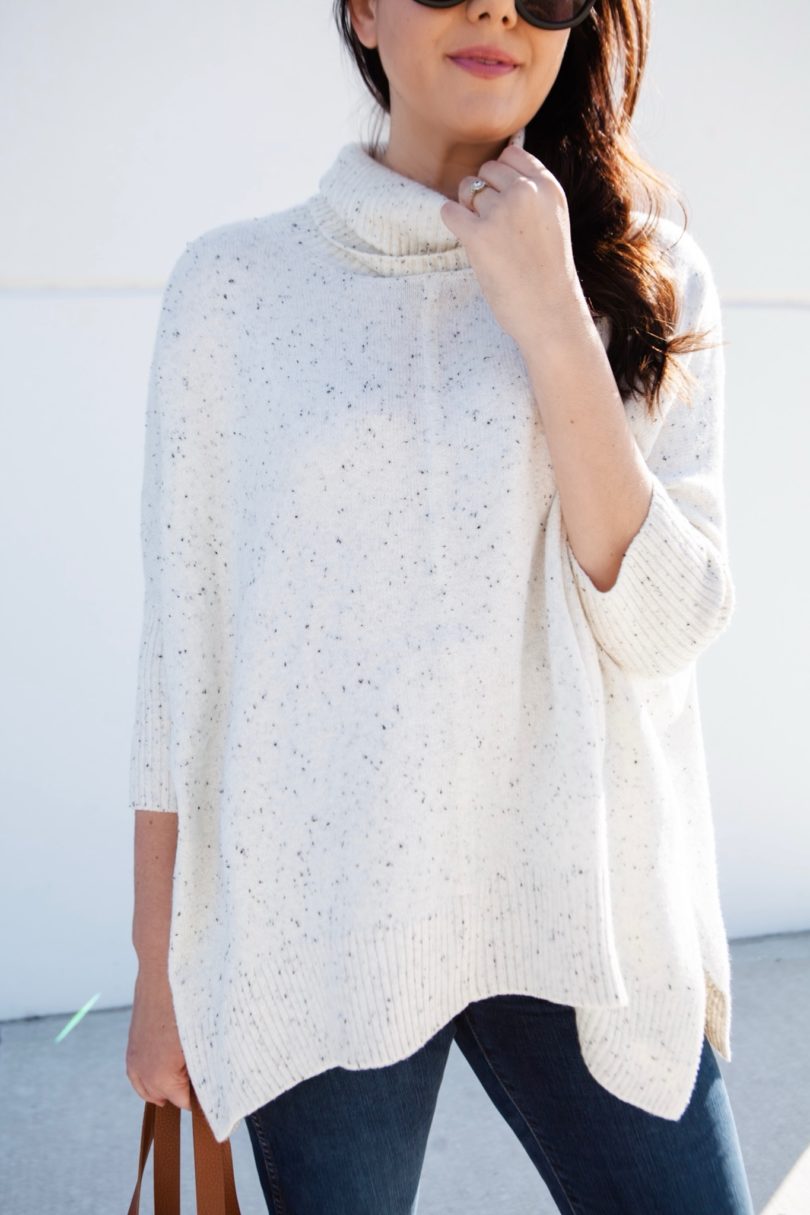 Per usual, I'm a bit behind on posting schedule this week on KE. Not as in days but in hours, I'm usually around the 11 am time for new posts but this week has been closer to 2 in the afternoon. Why? Well I'm so glad you asked! I have been busy getting our new inventory in at the shop and shooting it to launch this week! I'm also deep into holiday content / gift guide land as well. So thank you for being flexible with my inconsistency this week! Of course my motto is better late than never, so here's to always being late and never being never.
Is this not the most classic winter look right now? A sweater poncho + tall boots is just the number one equation for a winter outfit that you can not beat. It's just a classic look that works on anyone — all body types, all ages. What can I say? When a look works, it works. Also, yes I said WINTER look here in the middle of November because we straight up skipped fall this year. Went from boiling heat to now below freezing weather. Autumn is slowly became a fairy tale season where I'm not quite sure it ever existed. But I will say I'm very happy to jump into my boots and sweater looks a bit early this year. Any excuse to be cozy for months at a time, I'm absolutely okay with it.
I am in the medium of this poncho and it definitely fits true to size! It's a winner and also comes in black too, if you prefer a darker hue for a poncho. This look works with denim (obvs) and leggings and of course faux leather leggings like Spanx leggings! Also I hope you took a shot every time I said LEGGINGS. It's 5 o'clock somewhere — literally because this post is being published so late today.