Hello good people of the internet, today I have a menswear post for you! This post is brought to you by a boring Saturday evening that took us to wander the aisles of our local Target. We started at the Christmas aisle (naturally), made our way through the toys and over into the men's section which I rarely go into. (I am nothing if not selfish when I shop, ok?) Instantly we found a few jackets that Bryan really liked and I thought — hey! If Bryan likes them, then another guy might like them too! So I present to you three outerwear options from Target, all Bryan Everyday approved. (Side note: 'Bryan Everyday' is still pending approval. Has been for 10 years.)
If you are looking for a man gift or your husband needs a cute jacket, we got you! Let's get to it.
I'm just going to start with Bryan's favorite.
---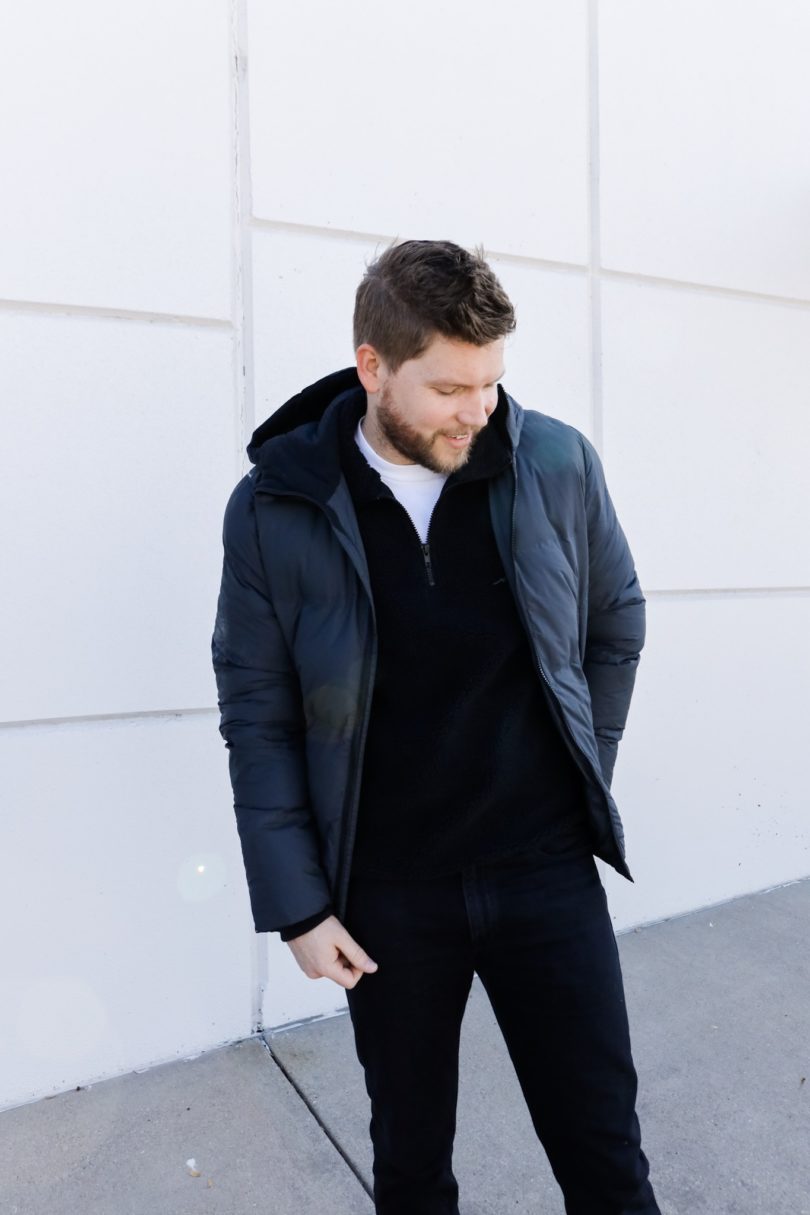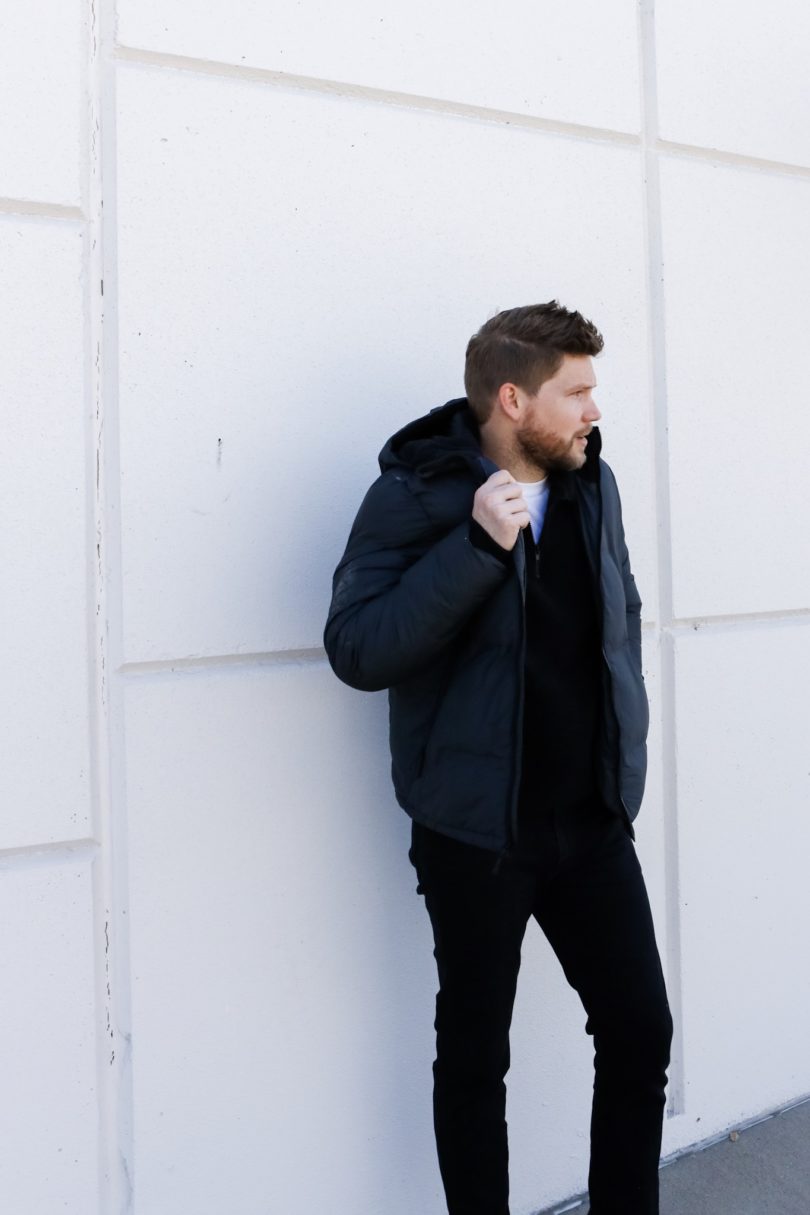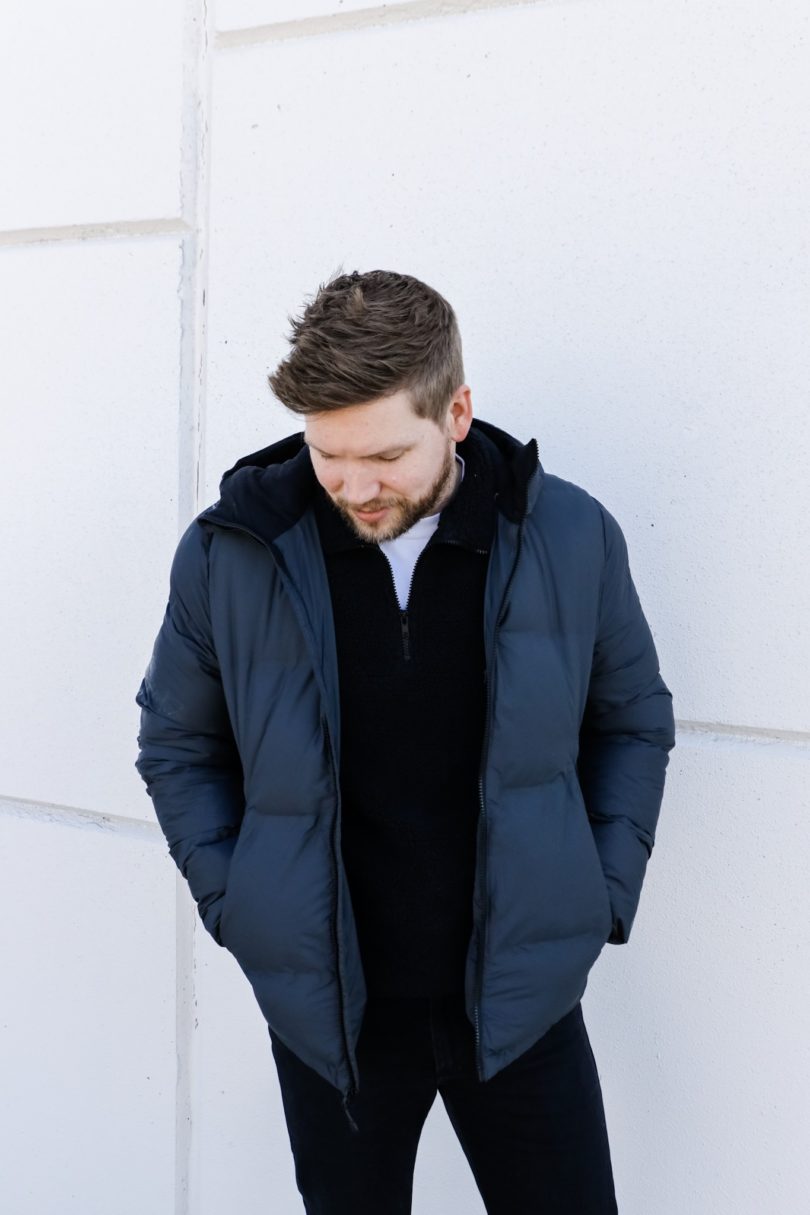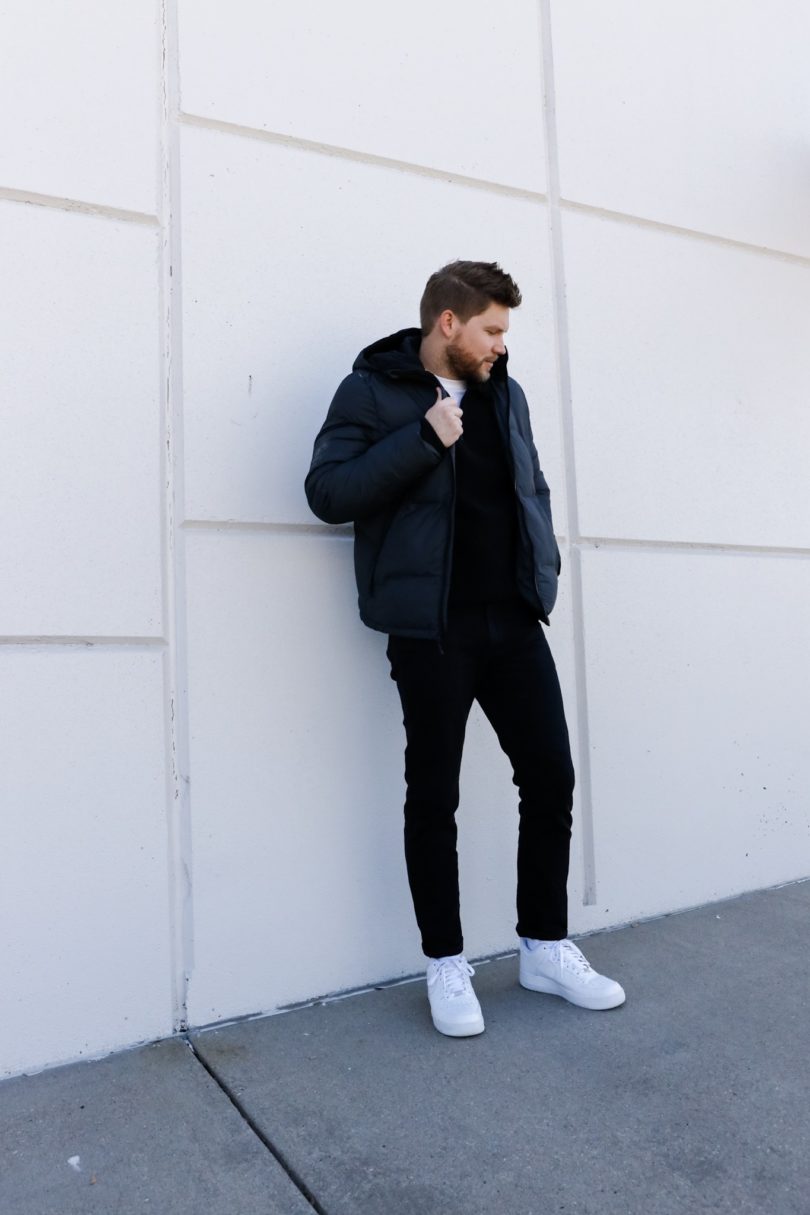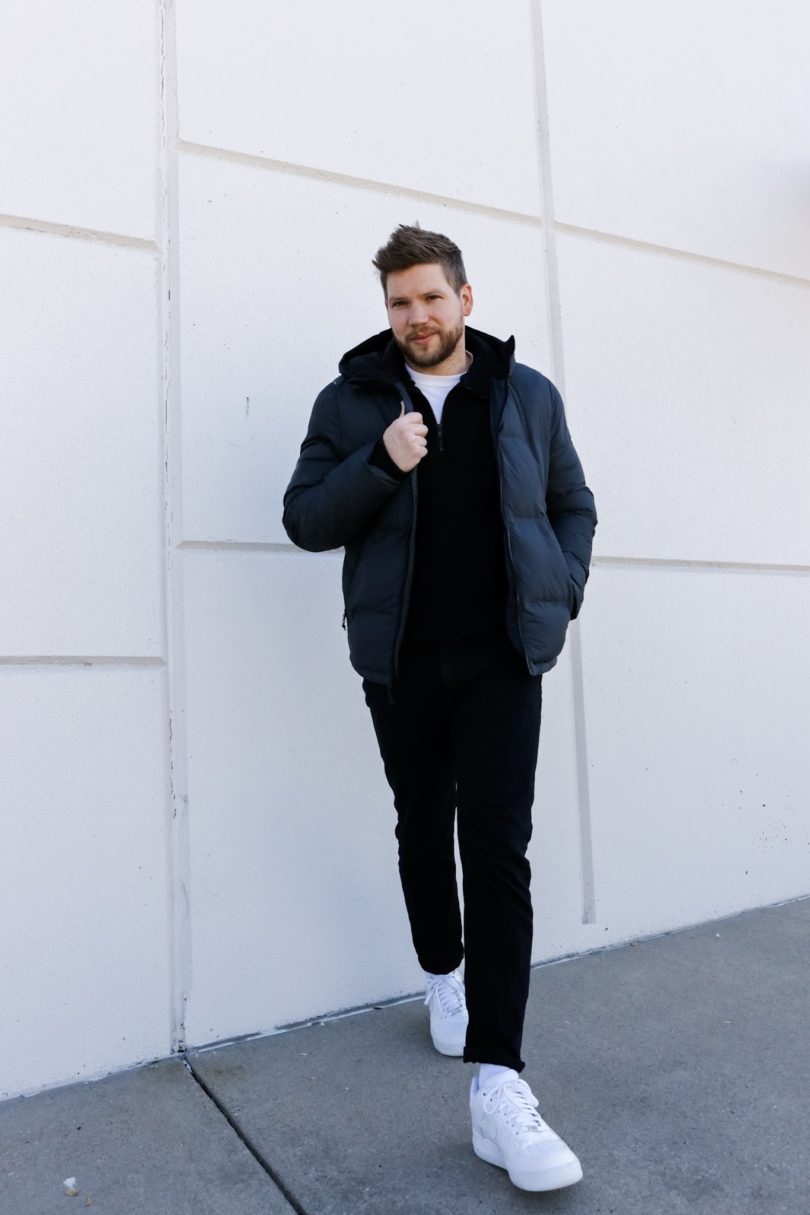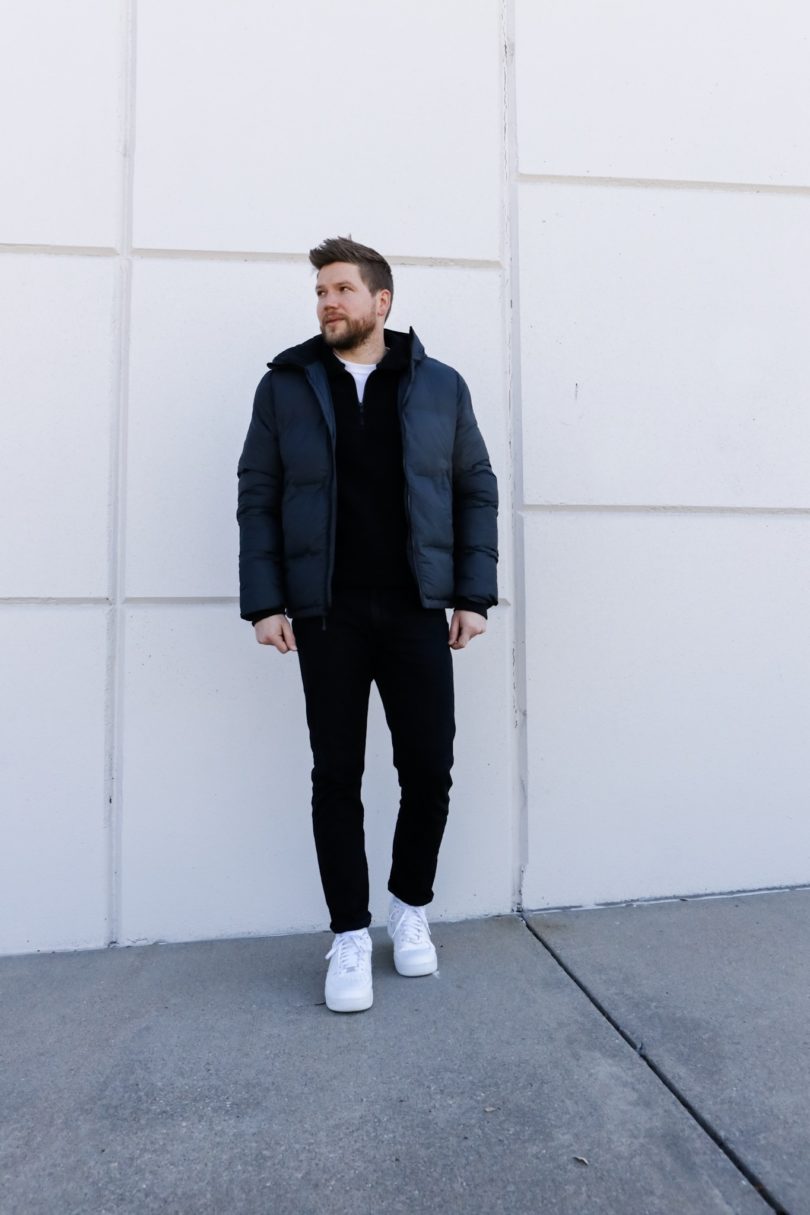 Granted this puffer is pricey for Target, it's a really nice jacket. It's that nice, oversized puffer and it's warm. Bryan chose the slate grey color (good choice, B!) instead of black just because he likes to wear all black sometimes and this color gives a bit more interest to an all black outfit. You can find this puffer jacket here or another option here!
---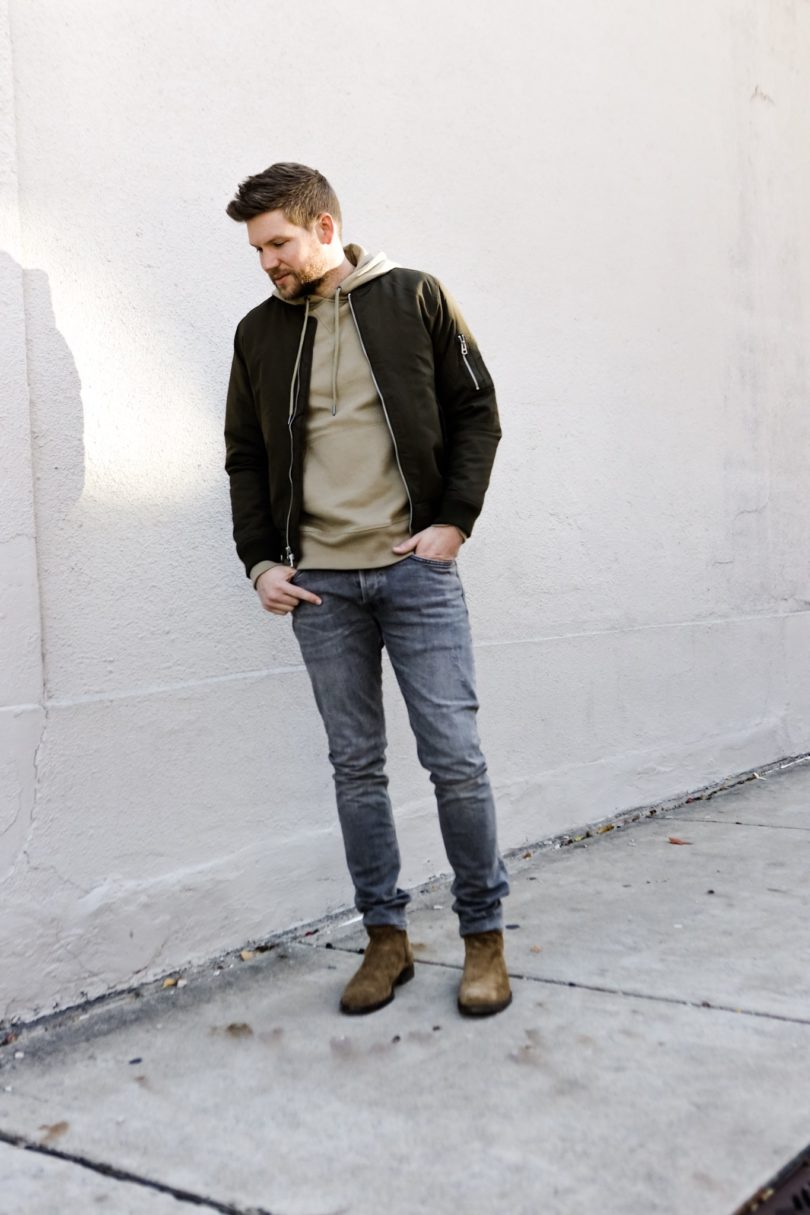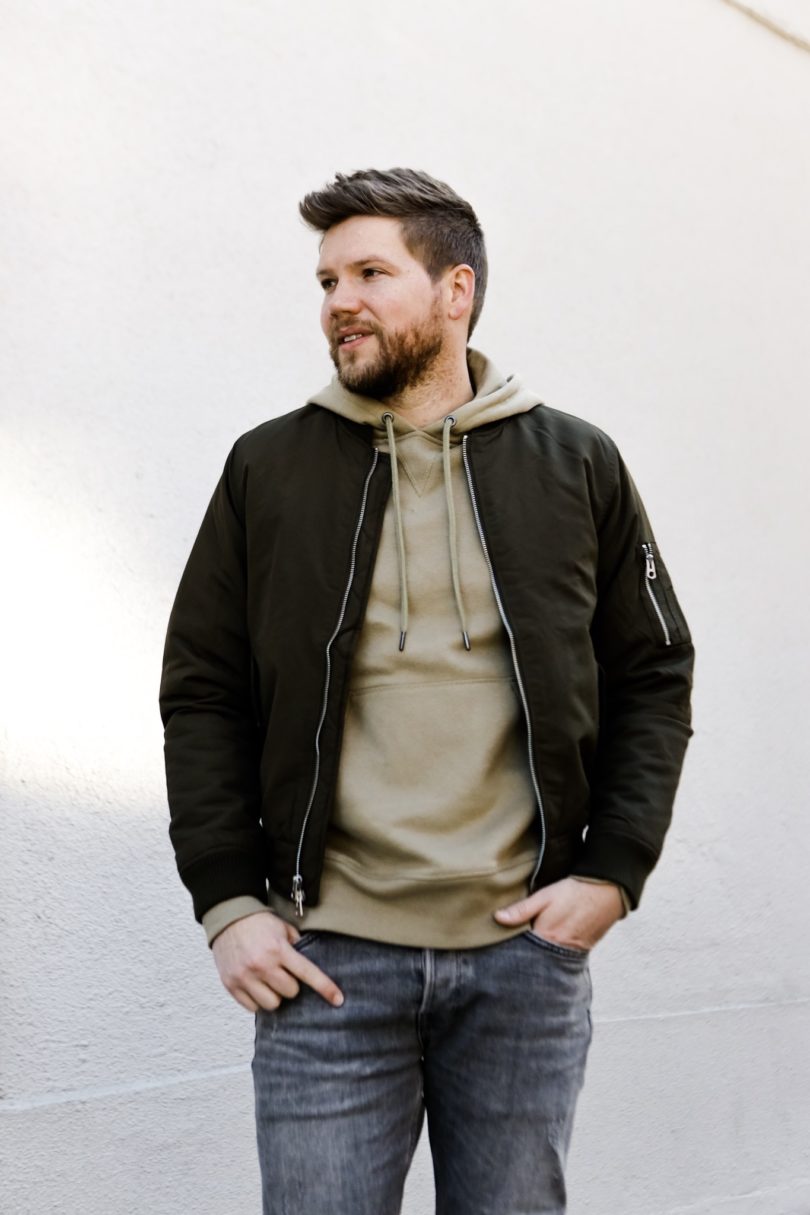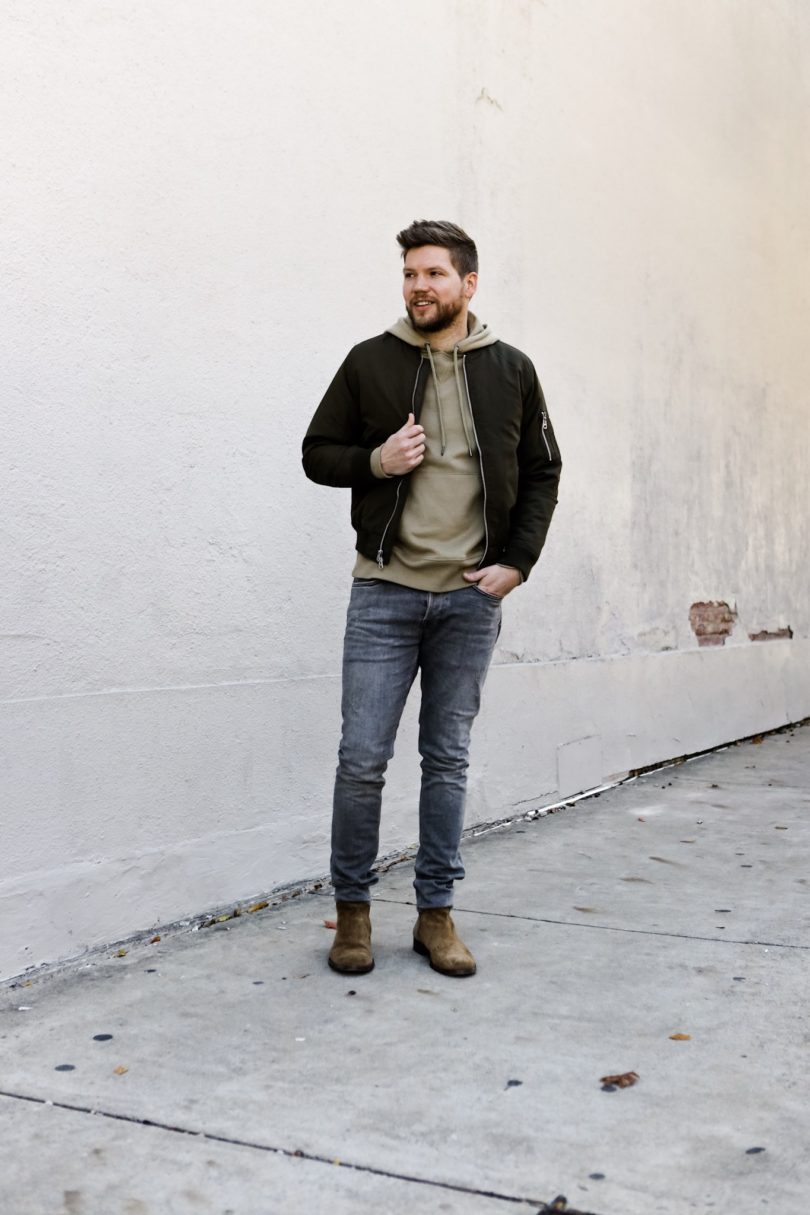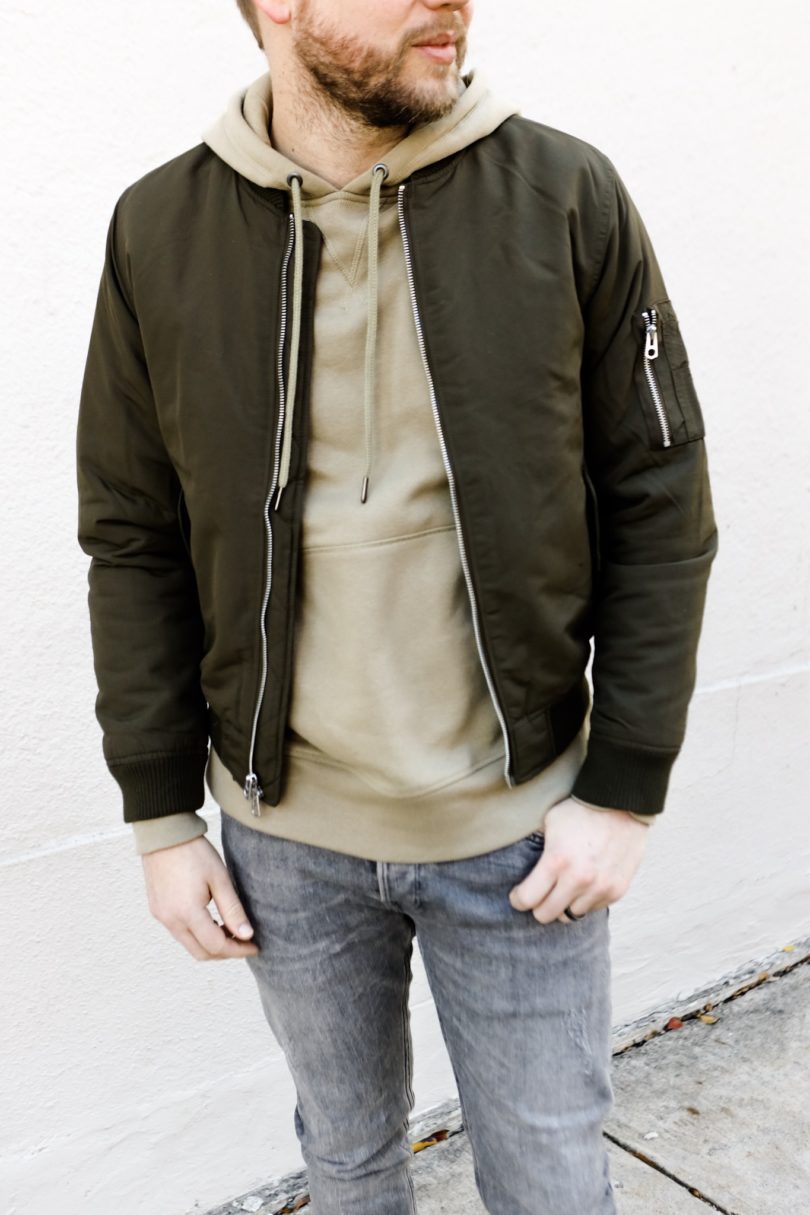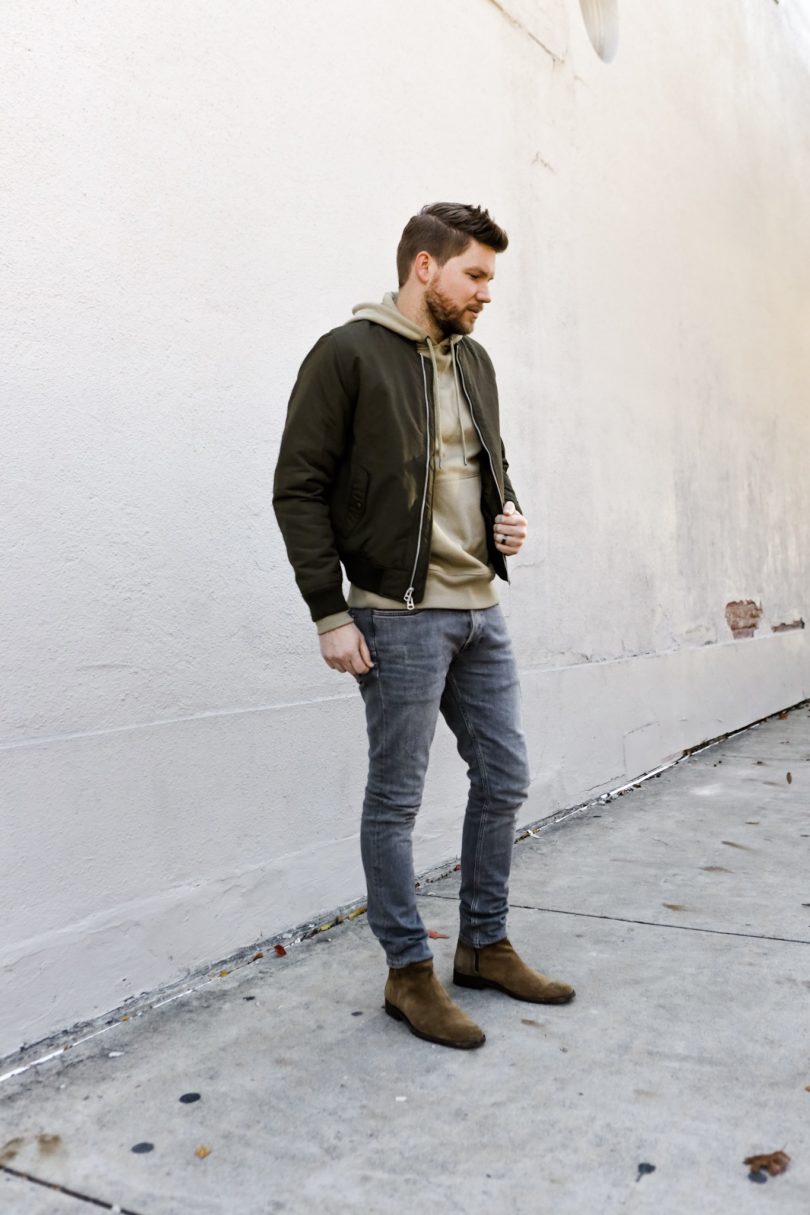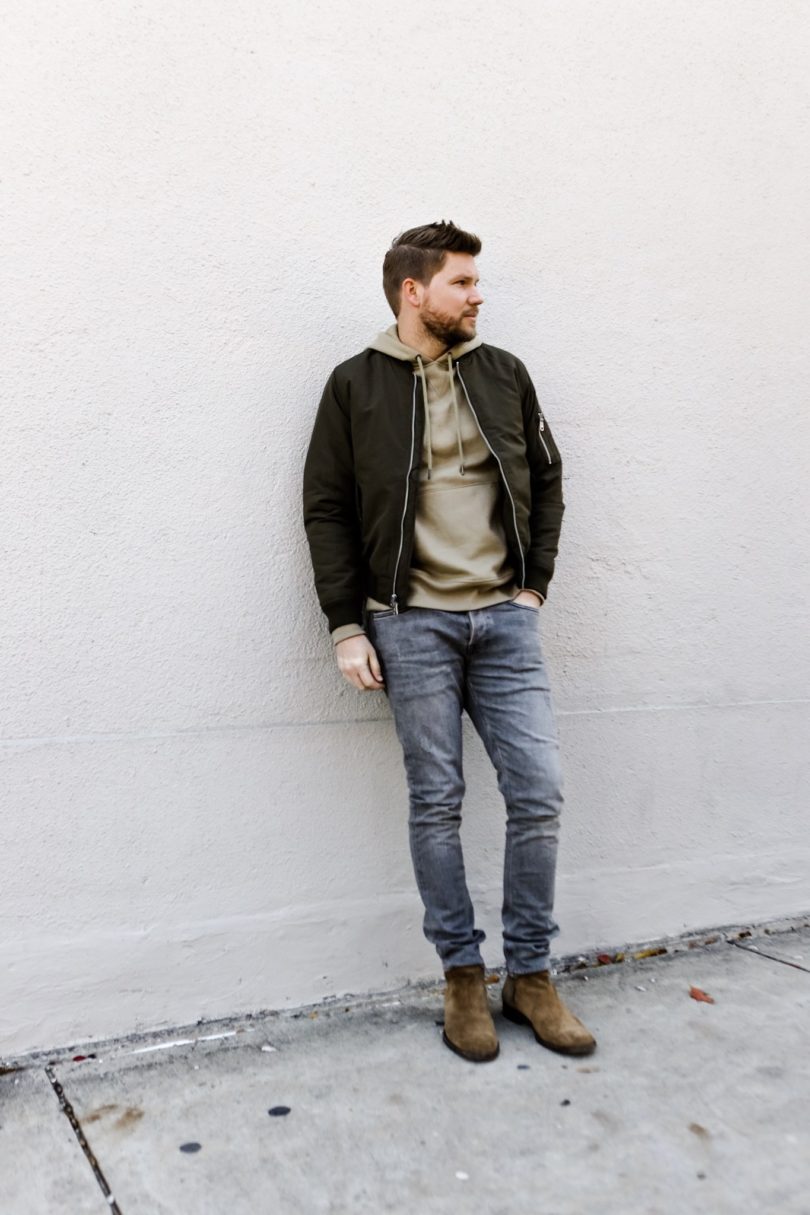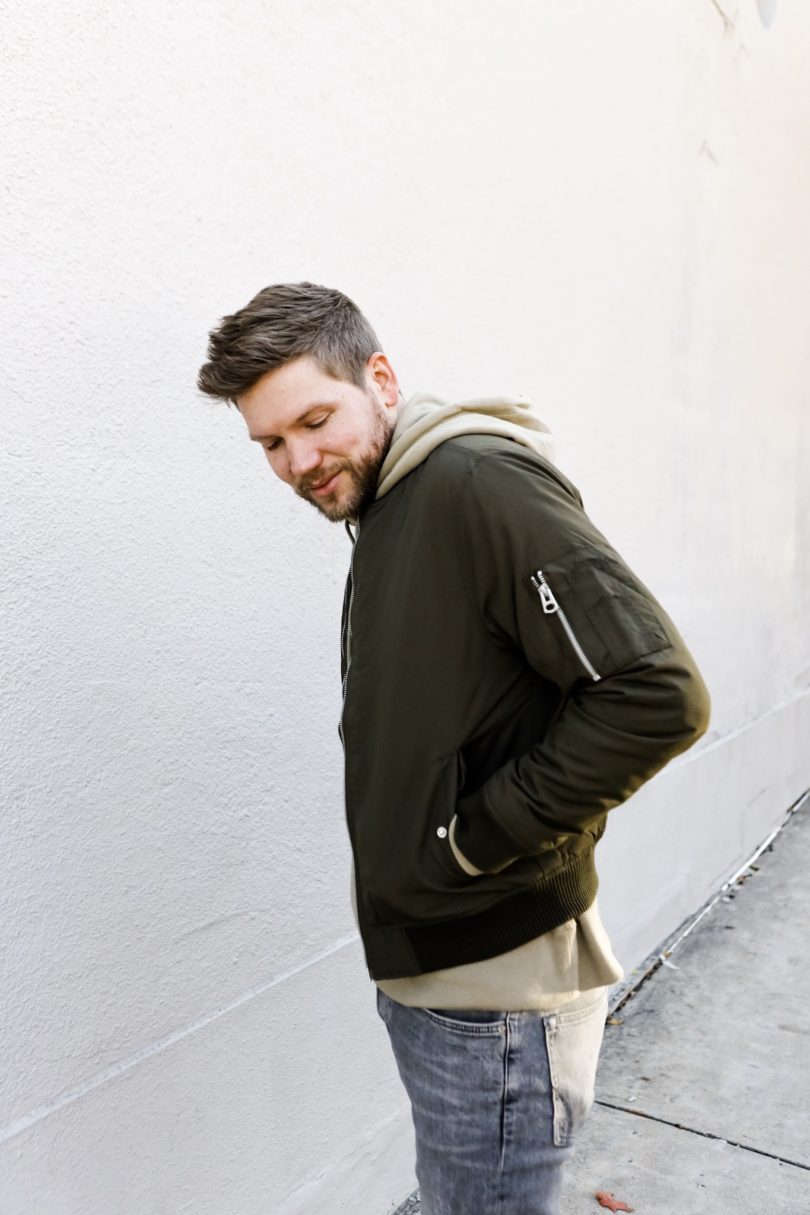 A little casual vibe for an everyday jacket, this look is one of Bryan's go-to. A bomber jacket is a nice style upgrade from just a regular jacket. A little bit cropped, it can be worn with anything from a tee to a button down shirt to a hoodie or sweater. This olive color is perfect for really any season — in winter pair it with black and brown tones and for spring pair with with lighter hues like ivory or grey and a nice navy. You can find this bomber here!
PS: this Bryan approved hoodie is also from Target! Find it here.
---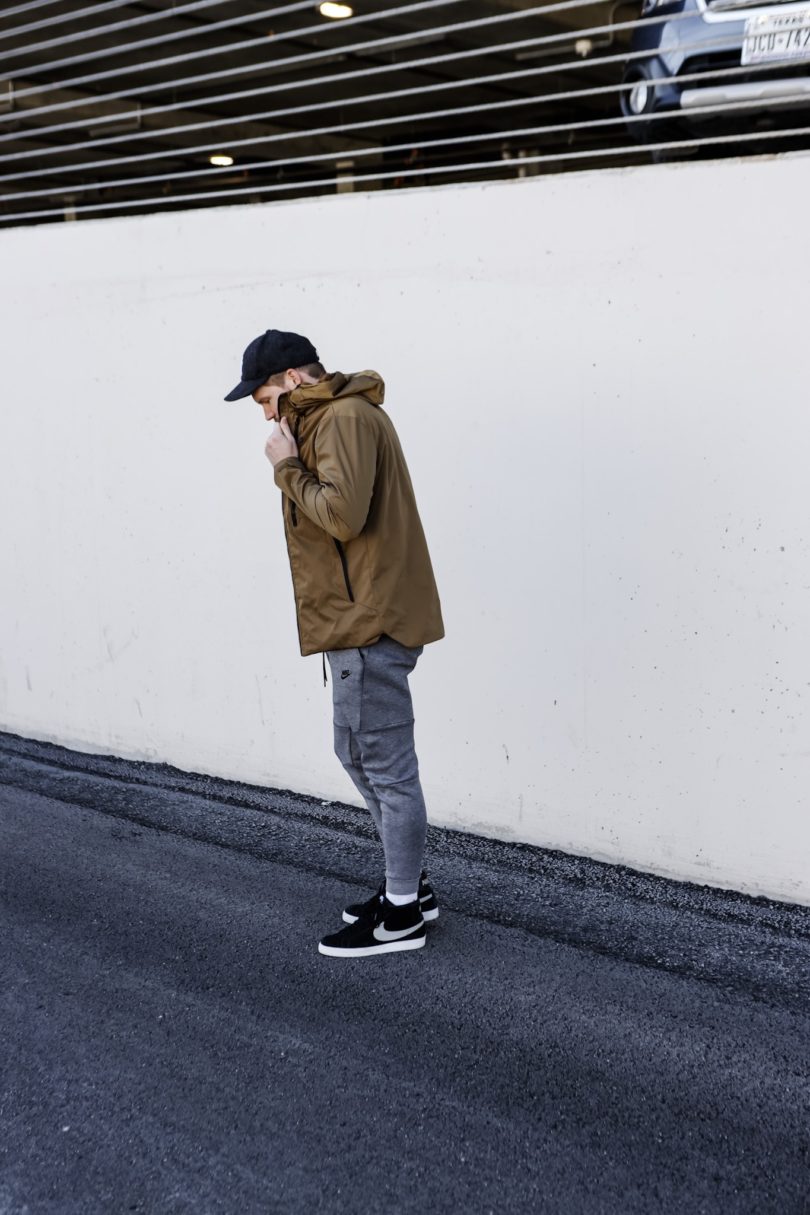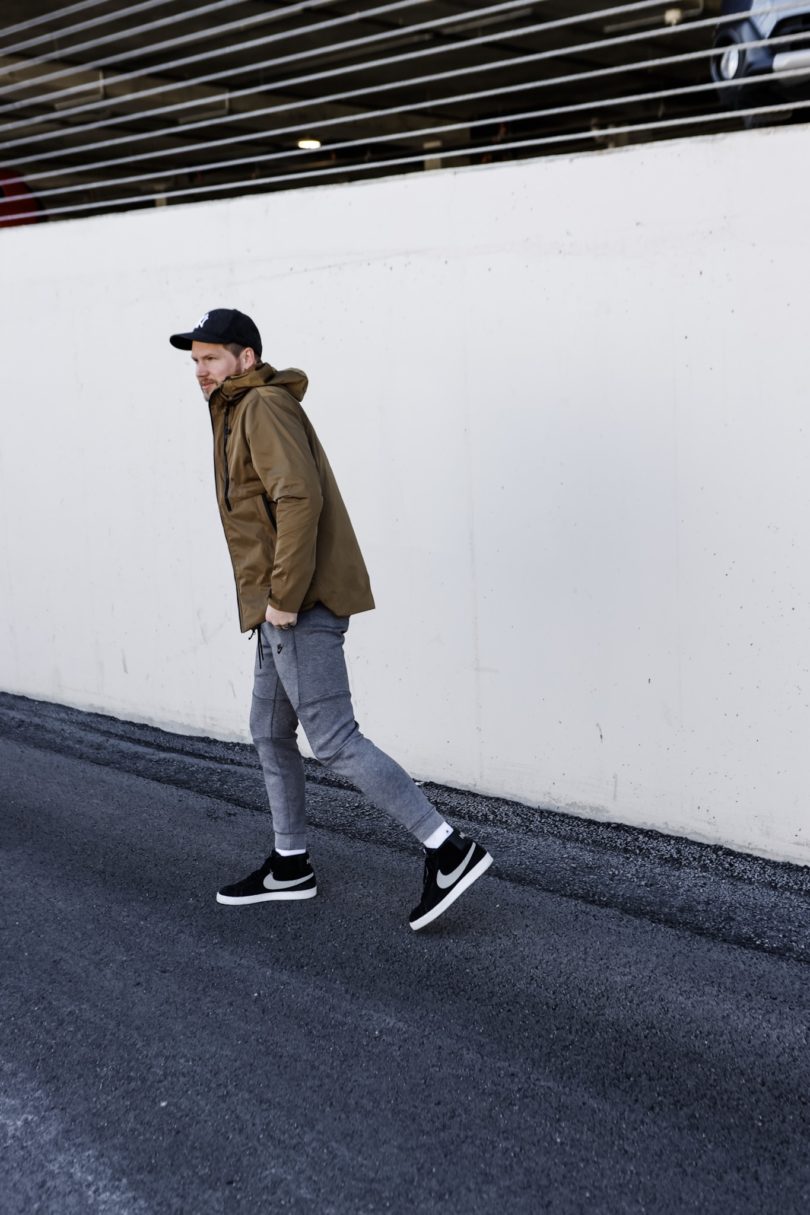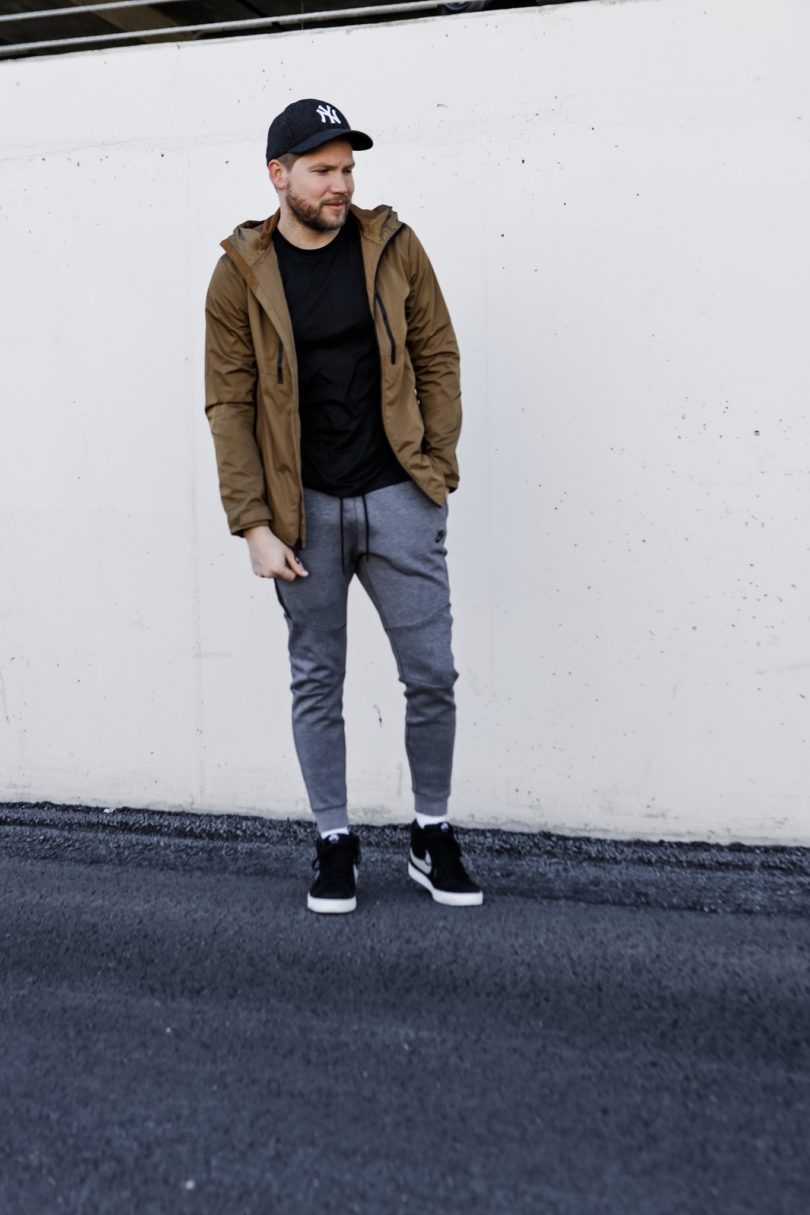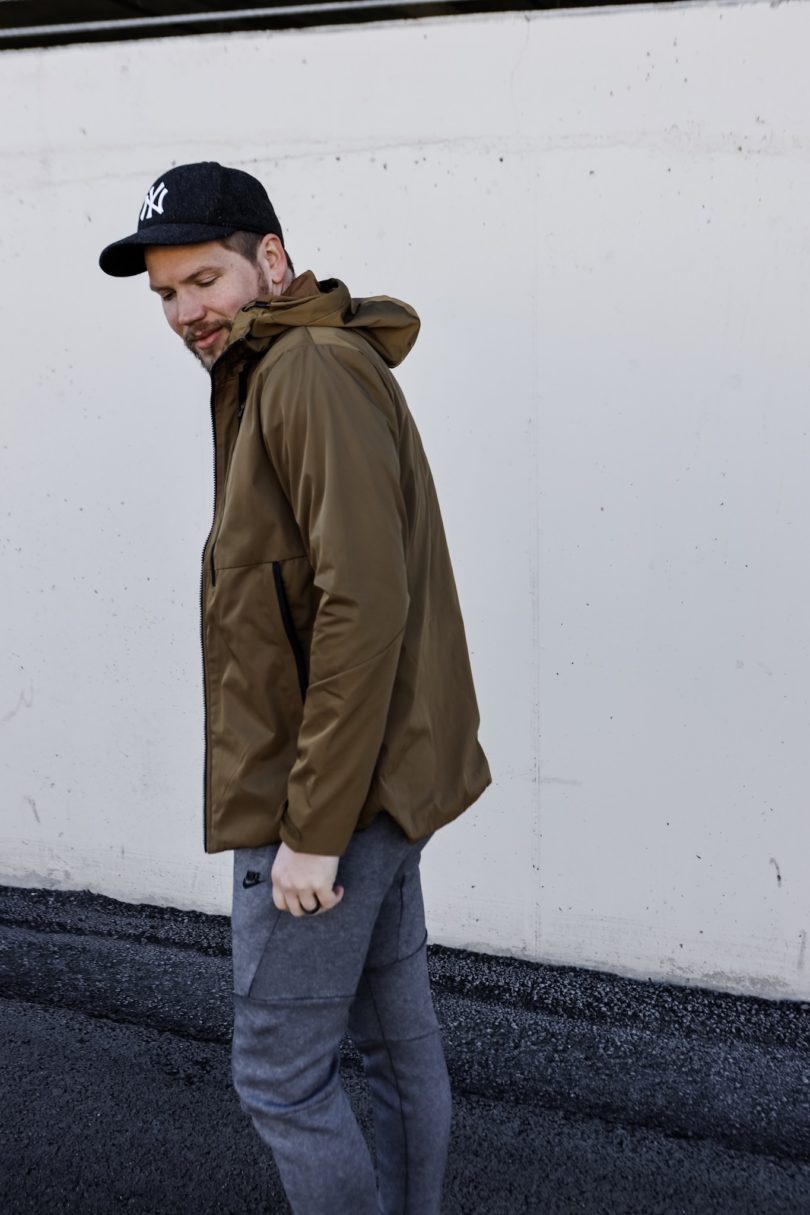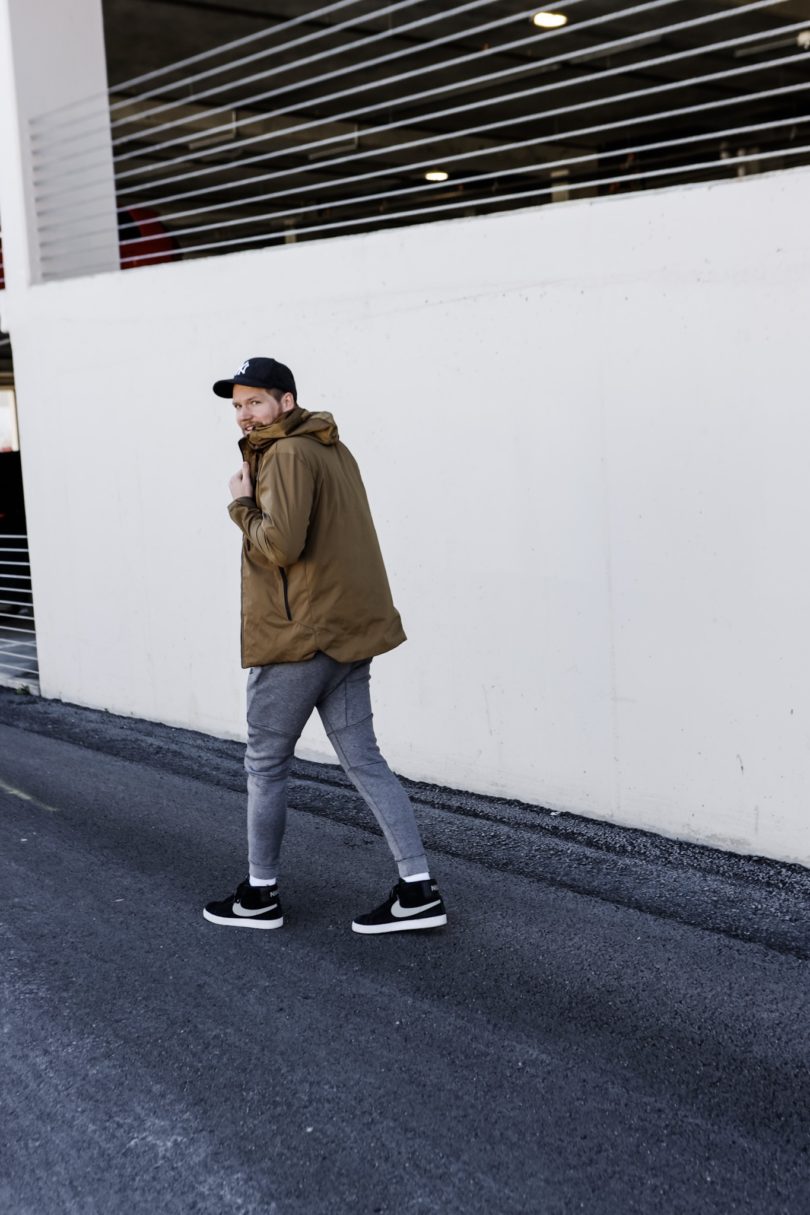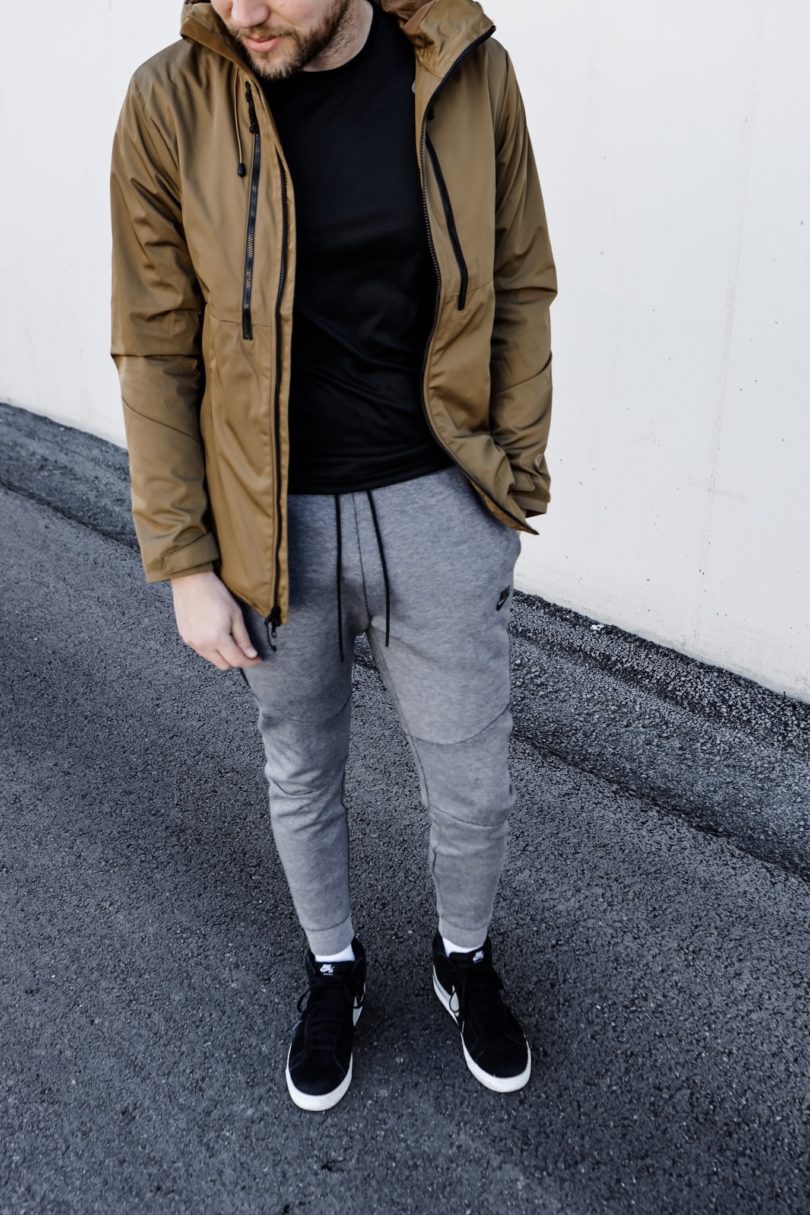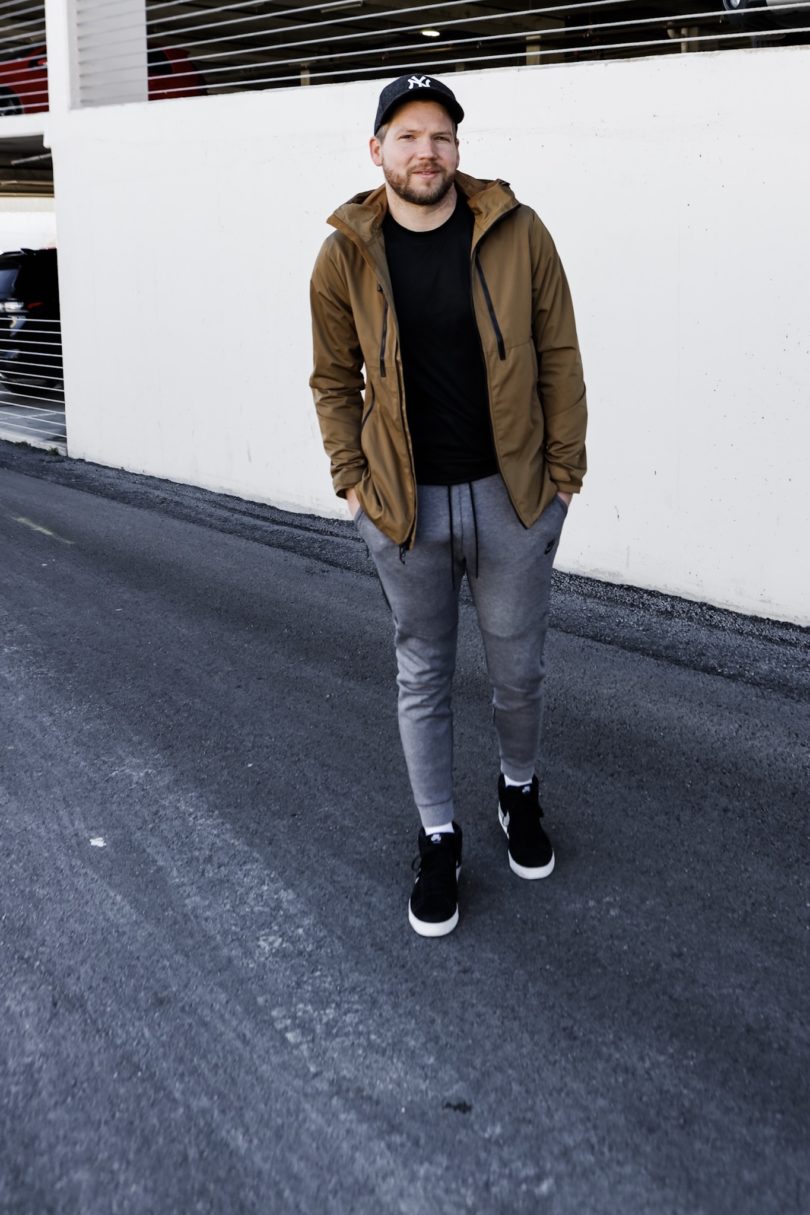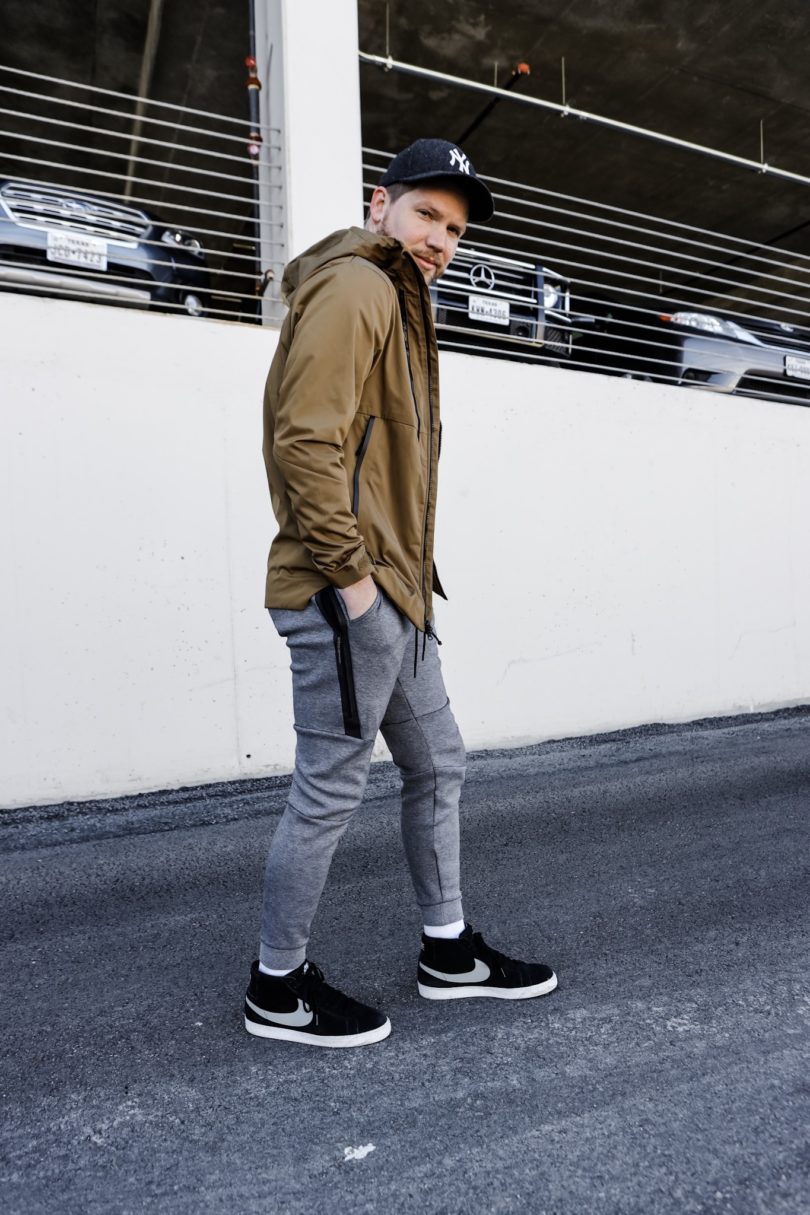 I would say this is Bryan's second favorite jacket. He really liked this kind of Carmel / tan color and this type of jacket is not one that Bryan has worn before. But here is the thing — it works perfectly for an atheleisure look. Like a nice transition piece from street wear to athletic wear / gym wear.  You can also pair it with denim, as well! It's a pretty versatile jacket overall. Plus the hood makes it nice for rainy days. This one isn't a super thick jacket, so it's for cooler days but not frigid days. You can find this jacket here!
I hope you found this helpful! Let me know if you like seeing men's outfits / family looks in the comments below!