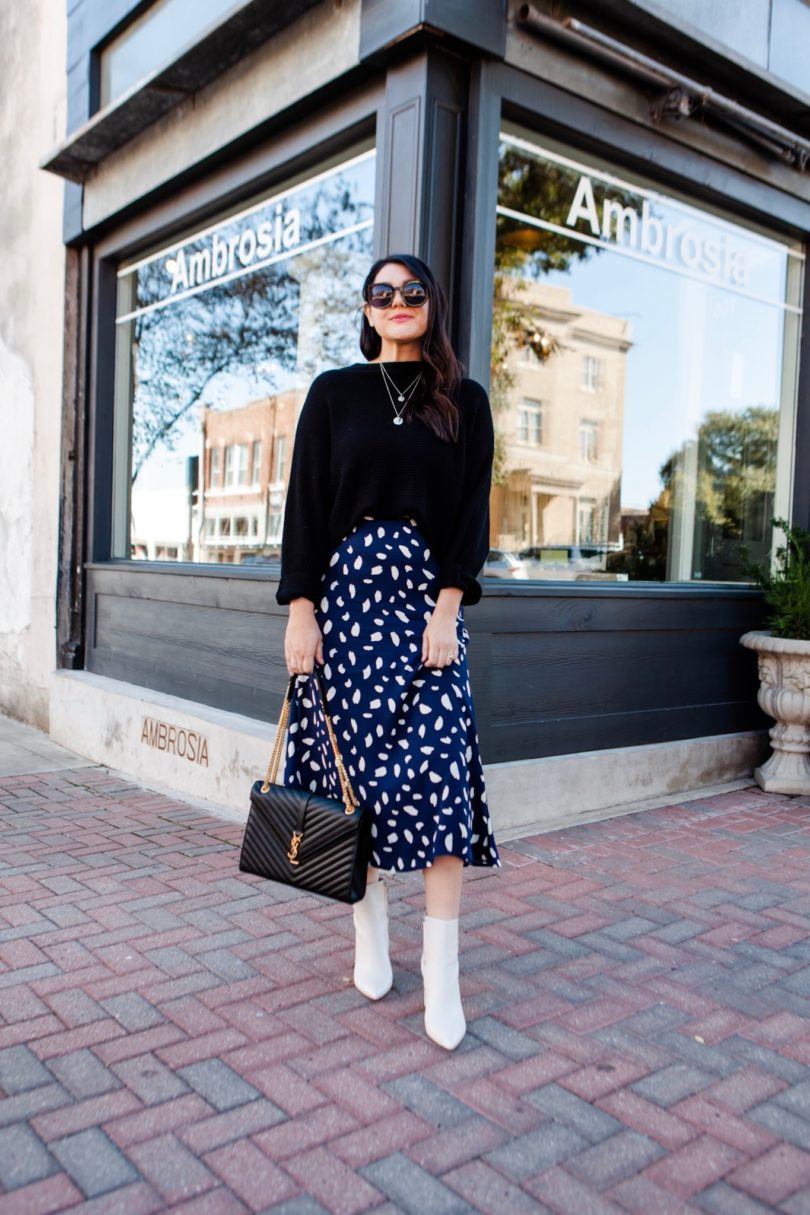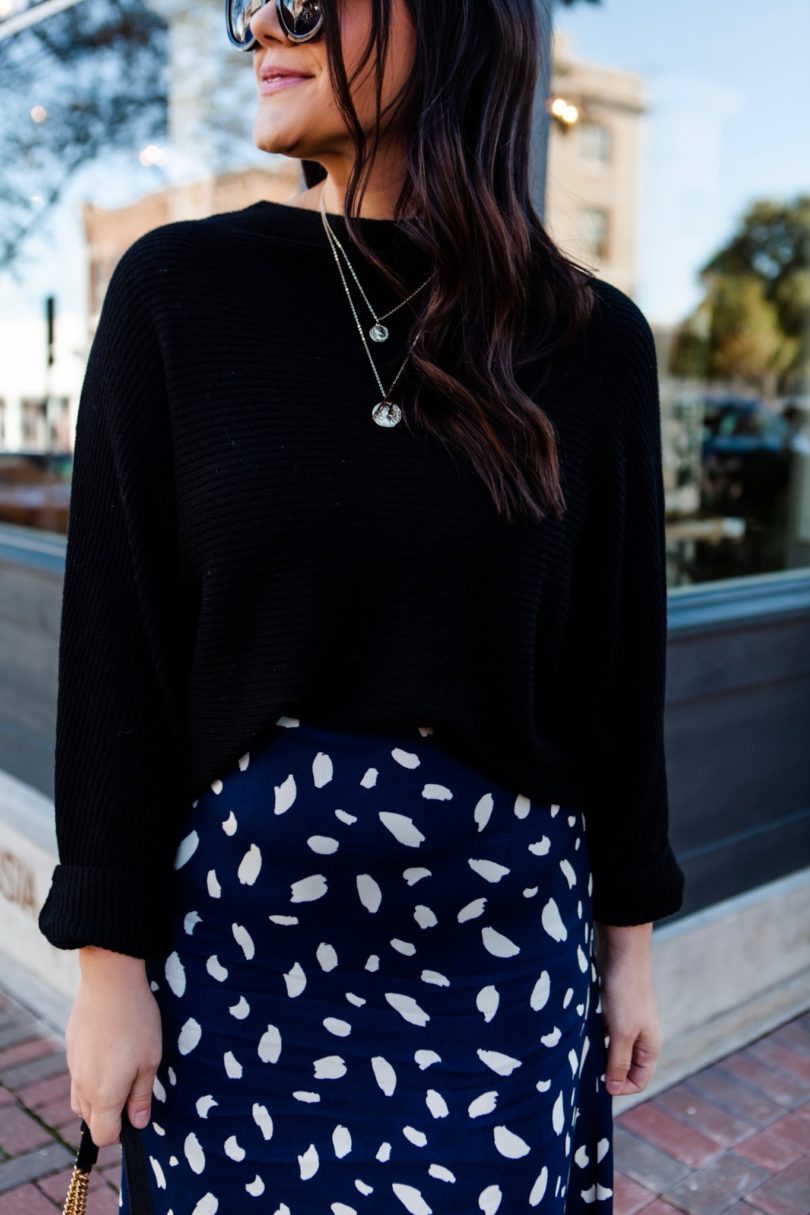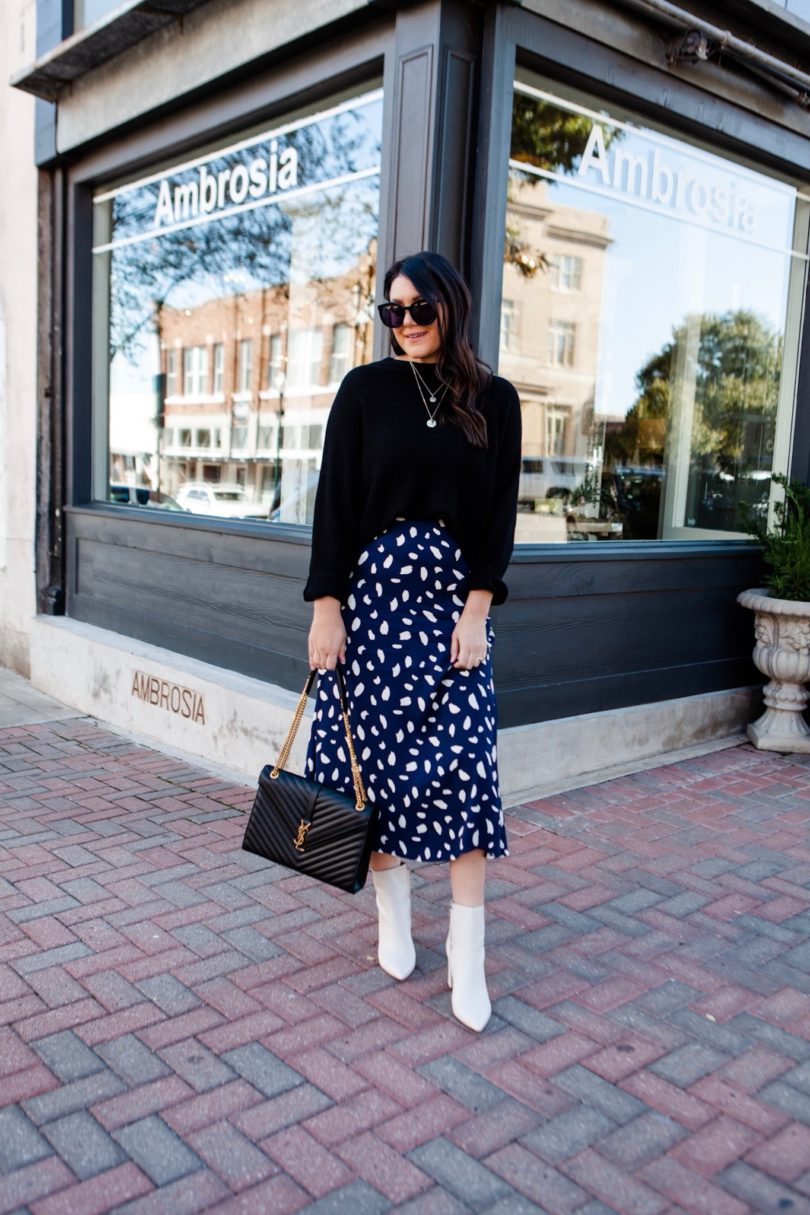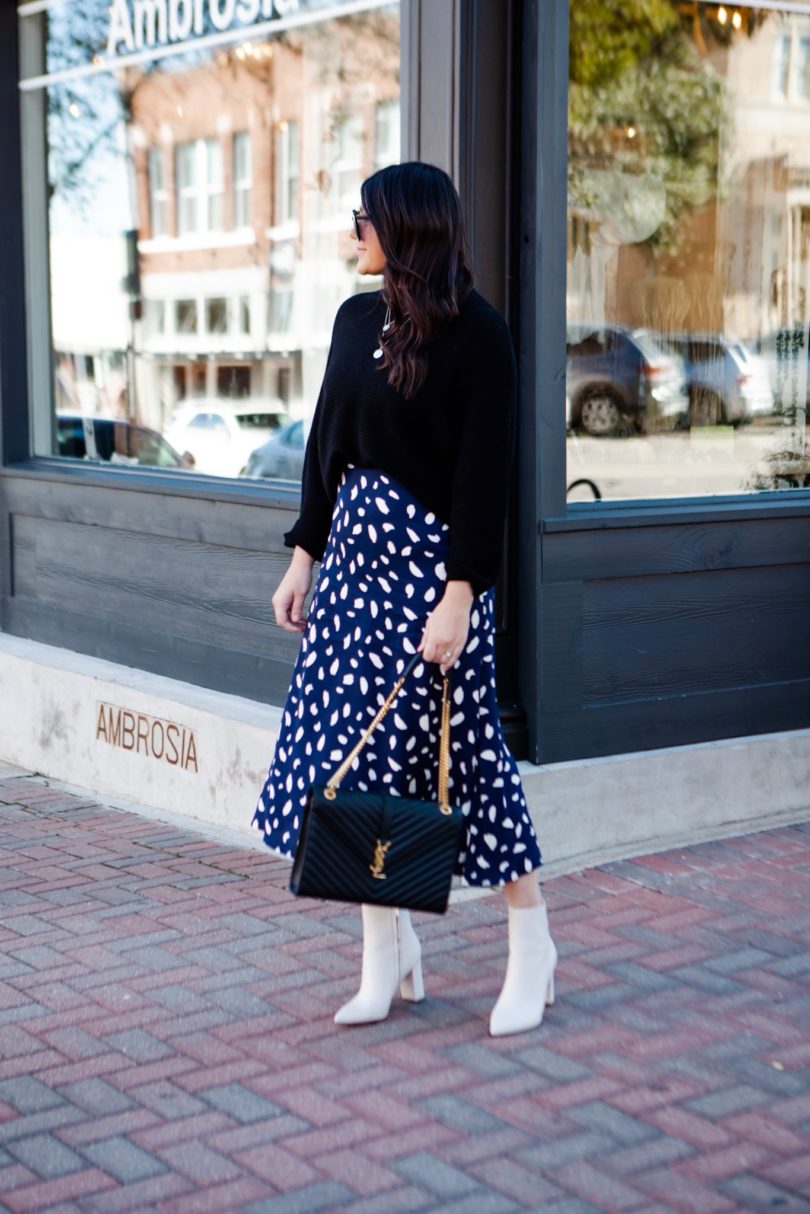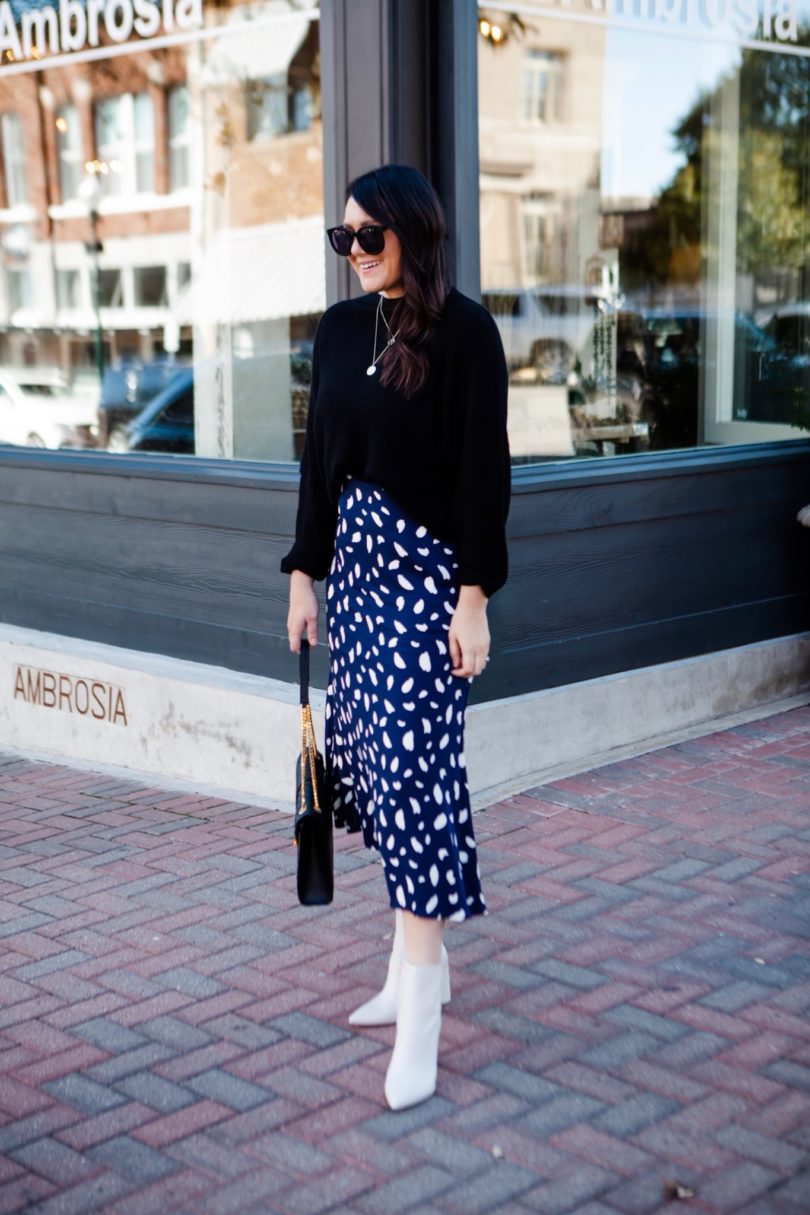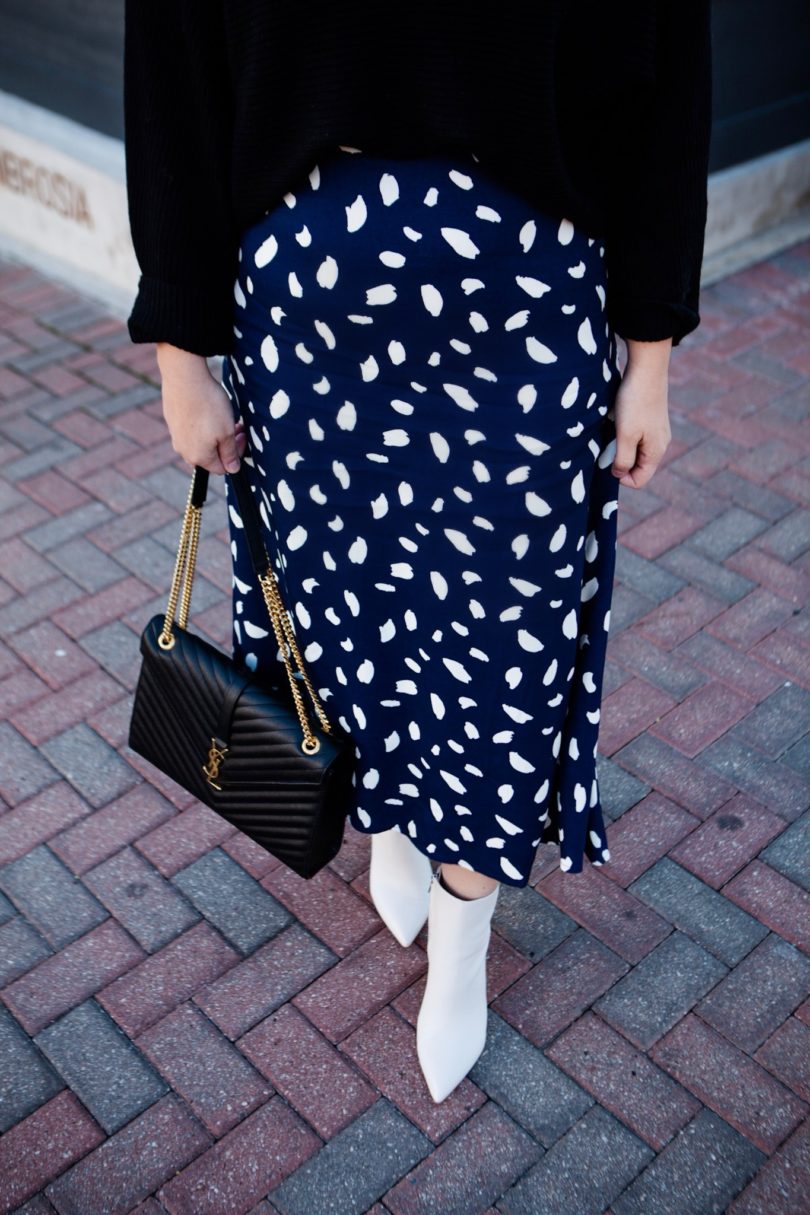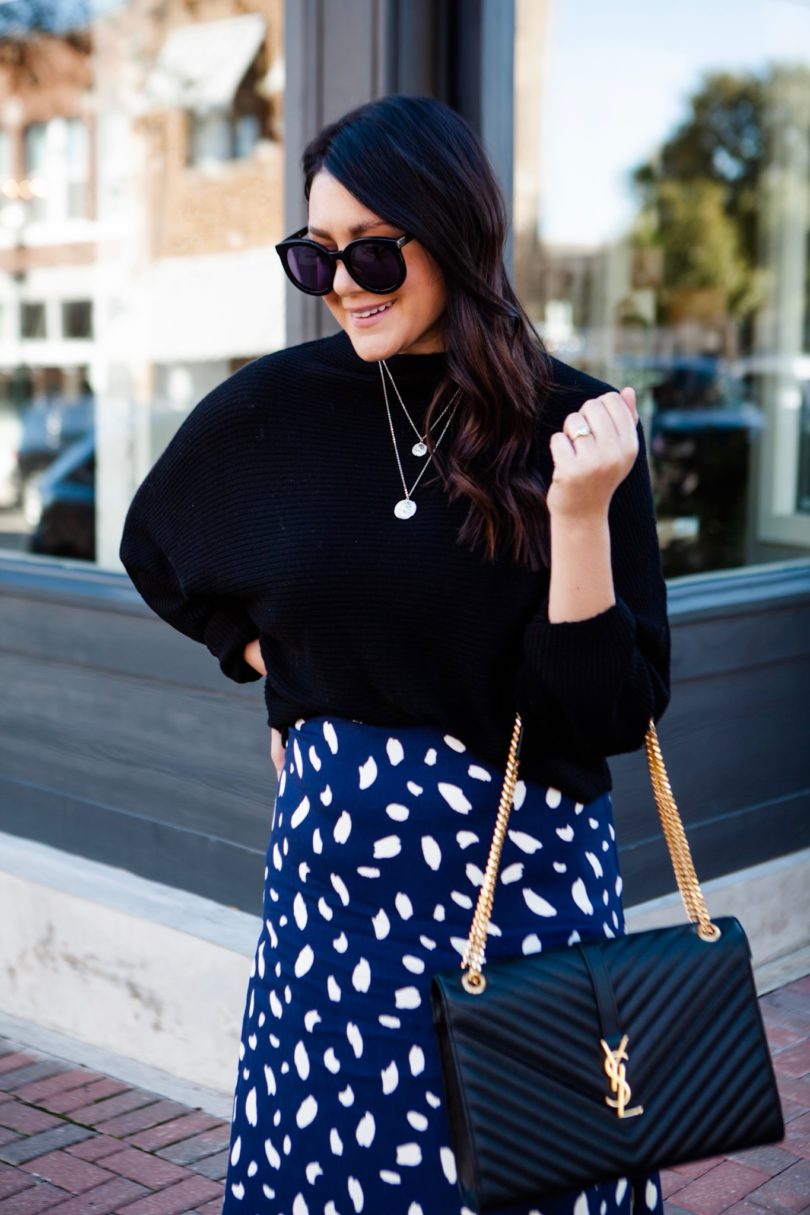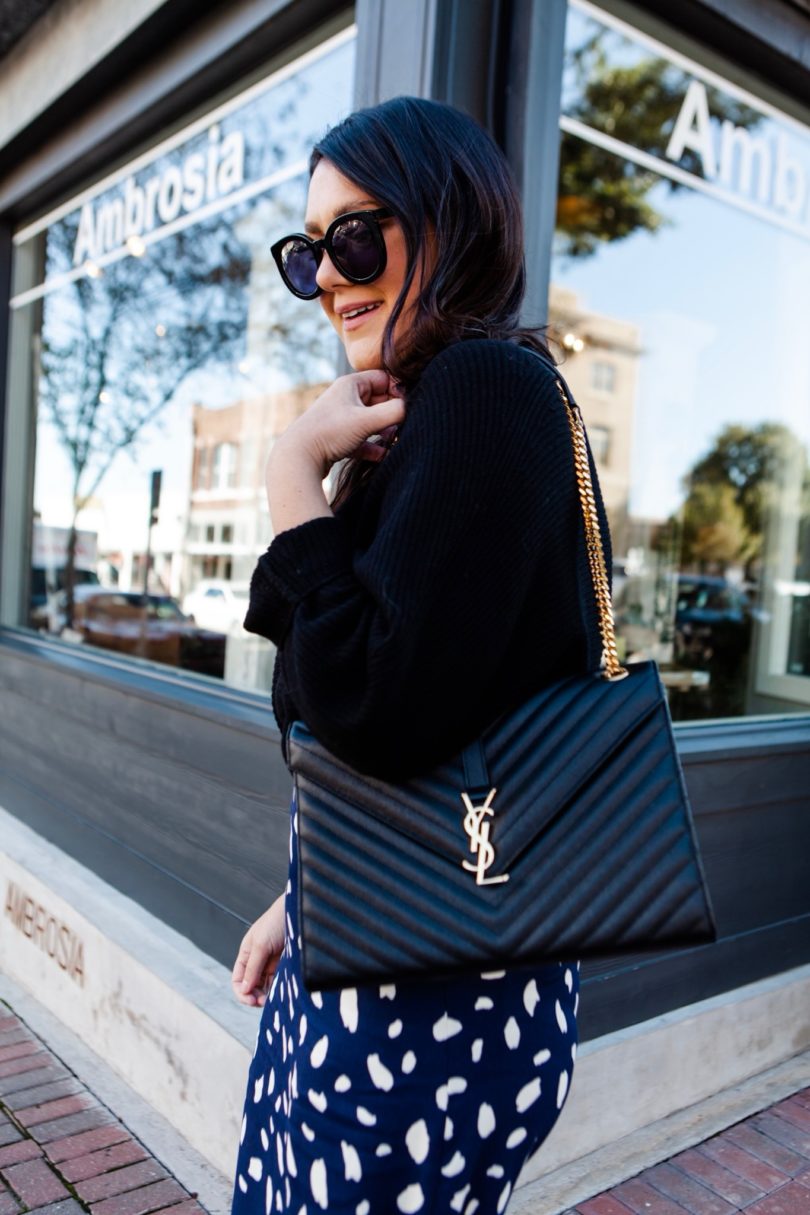 If you are like 'hey! this is two days in a row that you are dressed fancy' — I know right? Also this is my fancy these days. I consider anything with a skirt and a heel dressed up. I love this little outfit so much and I didn't even see it coming. When I gathered all of my favorite things in my Nordstrom try-on, I didn't even think of putting these two together. And then I did and boom— a favorite outfit ever came together. I want to say it's the boots that make this outfit but I can't deny how fabulous this skirt is. What is this navy leopard print? Very Wilma Flinstone of me if I do say so myself. Flinstones but make it fashion,
If you are looking for a cute holiday outfit or for outfit photos, I highly recommend a a midi skirt and a sweater as a look. (Full disclosure: that's what I wore for our family photos!) It's a) easy to wear b) very on trend c) dressy AND casual all in one. You can mix this look with booties or heels (a Strappy heel or a pump) and you'd be good to go. I wouldn't do this look with flats just because you need a bit of height with a midi skirt.
You can find this sweater here!