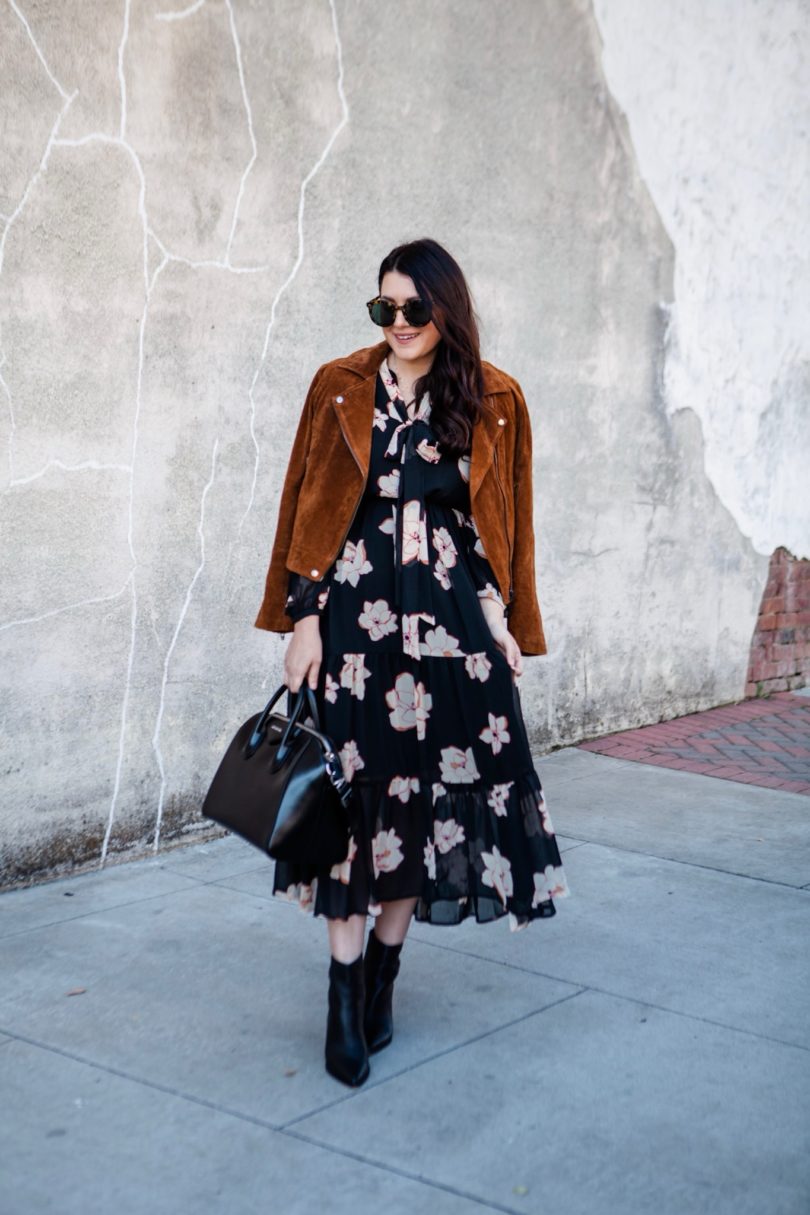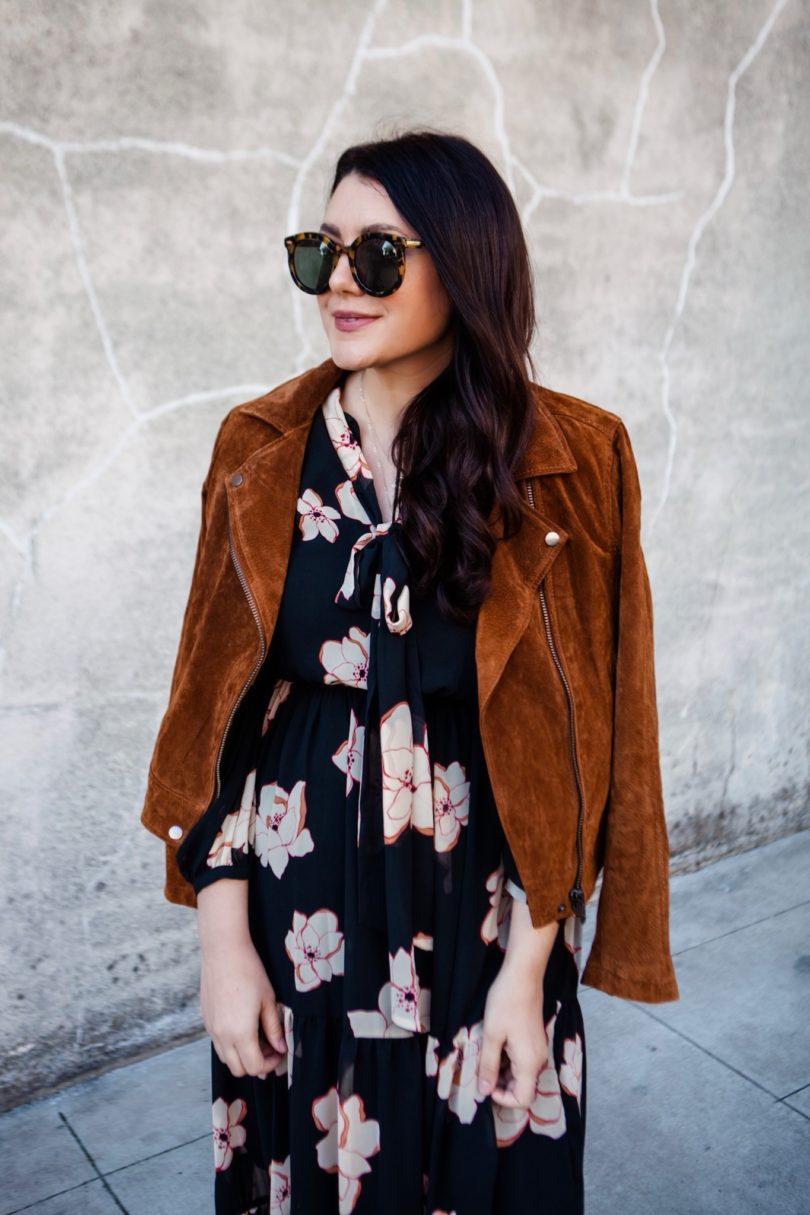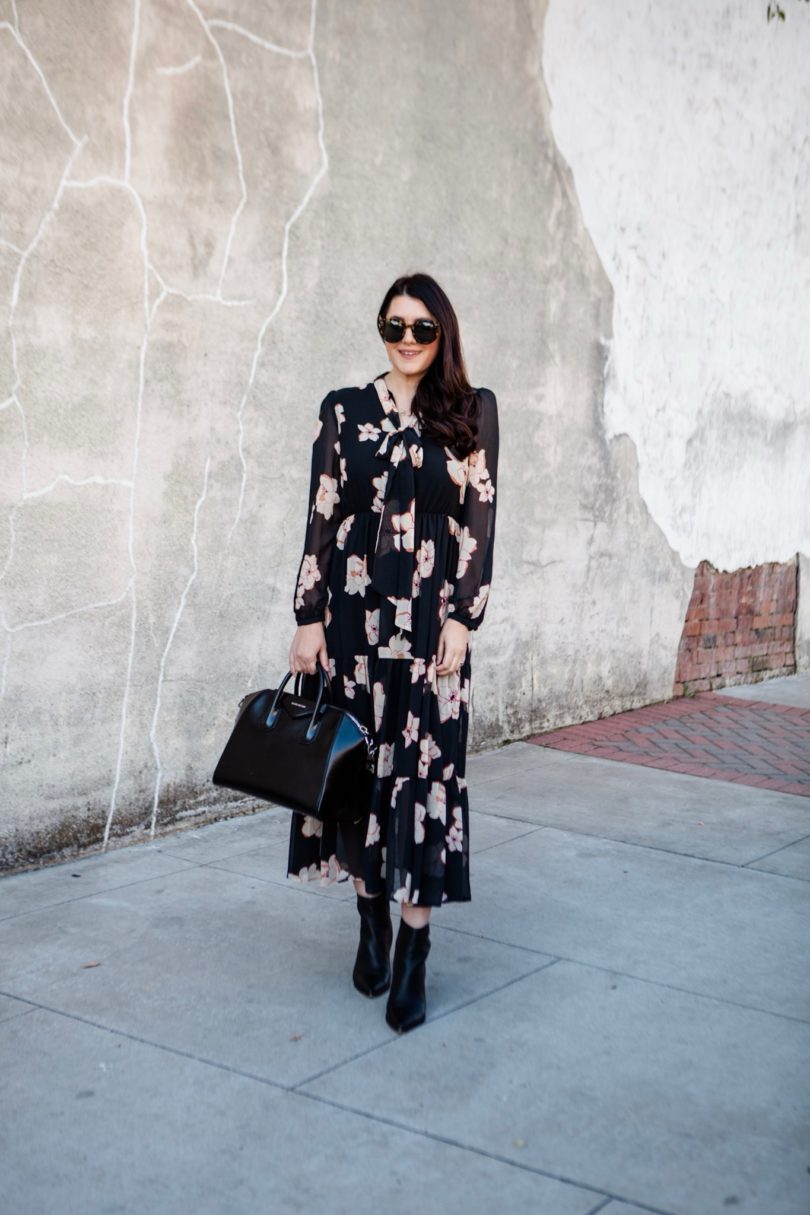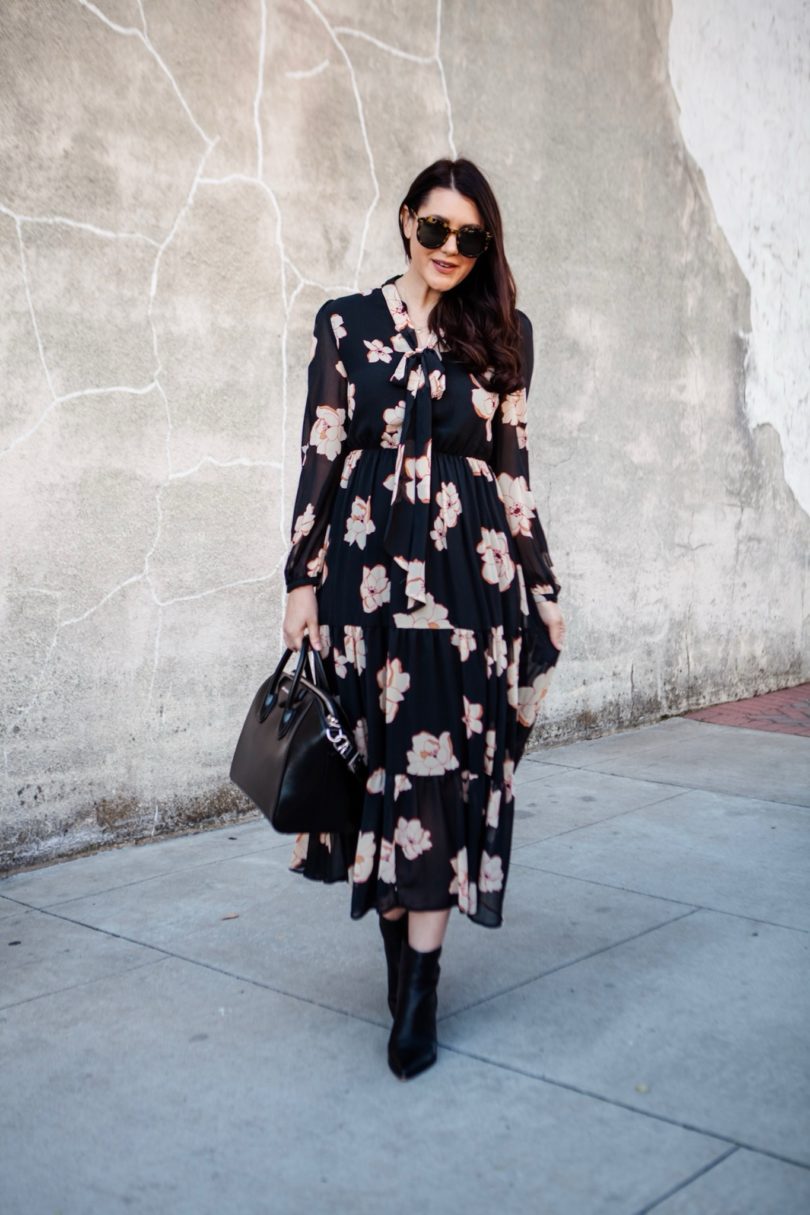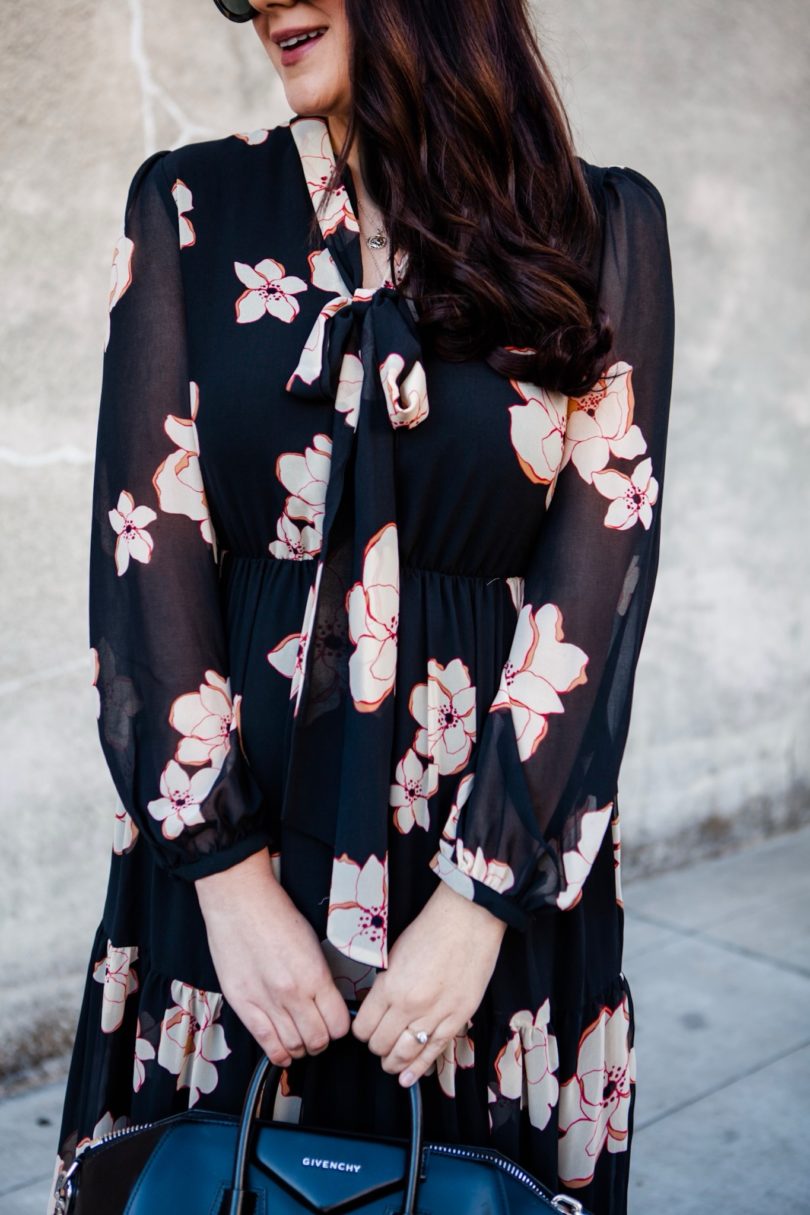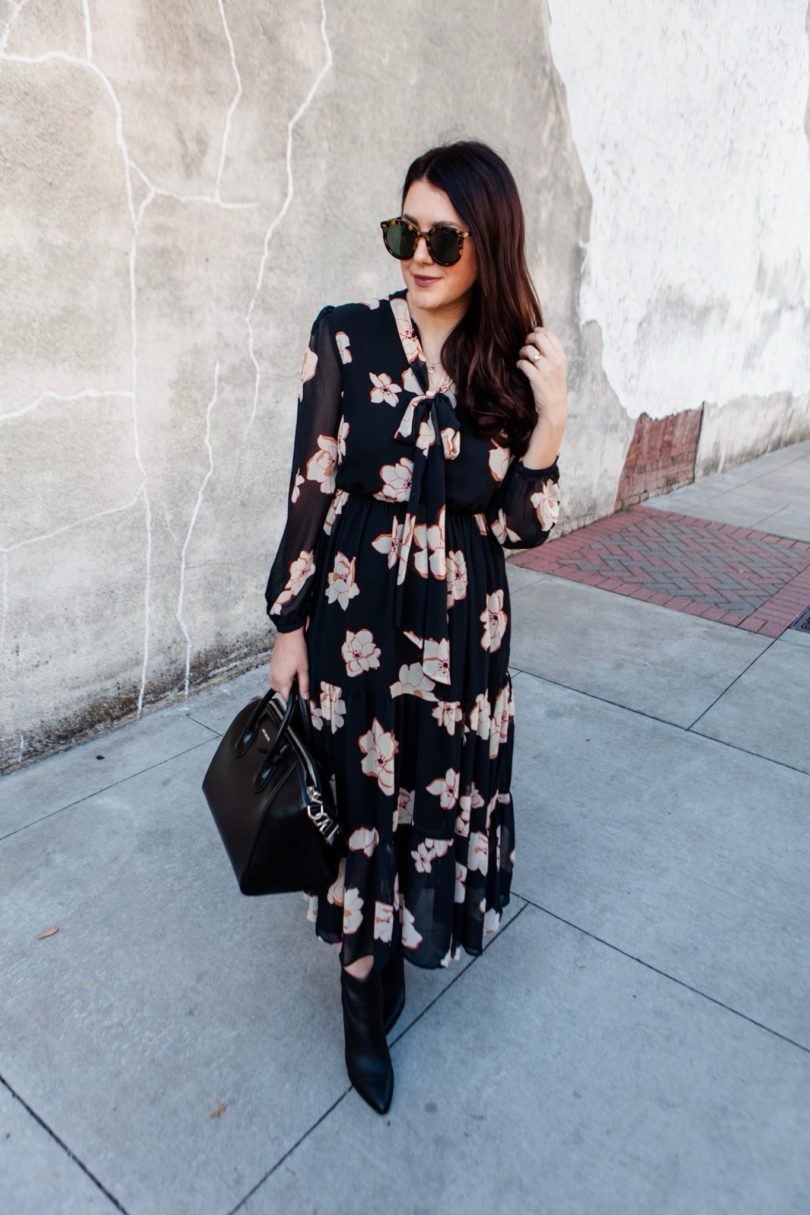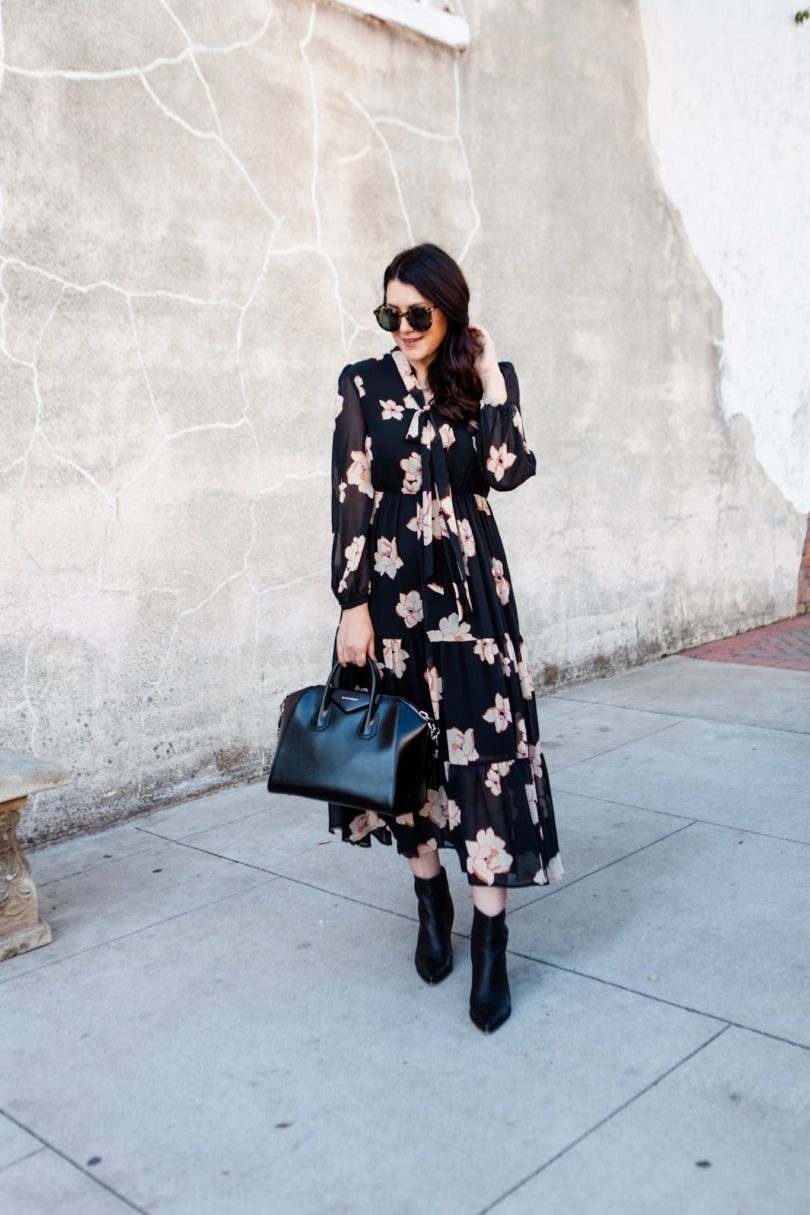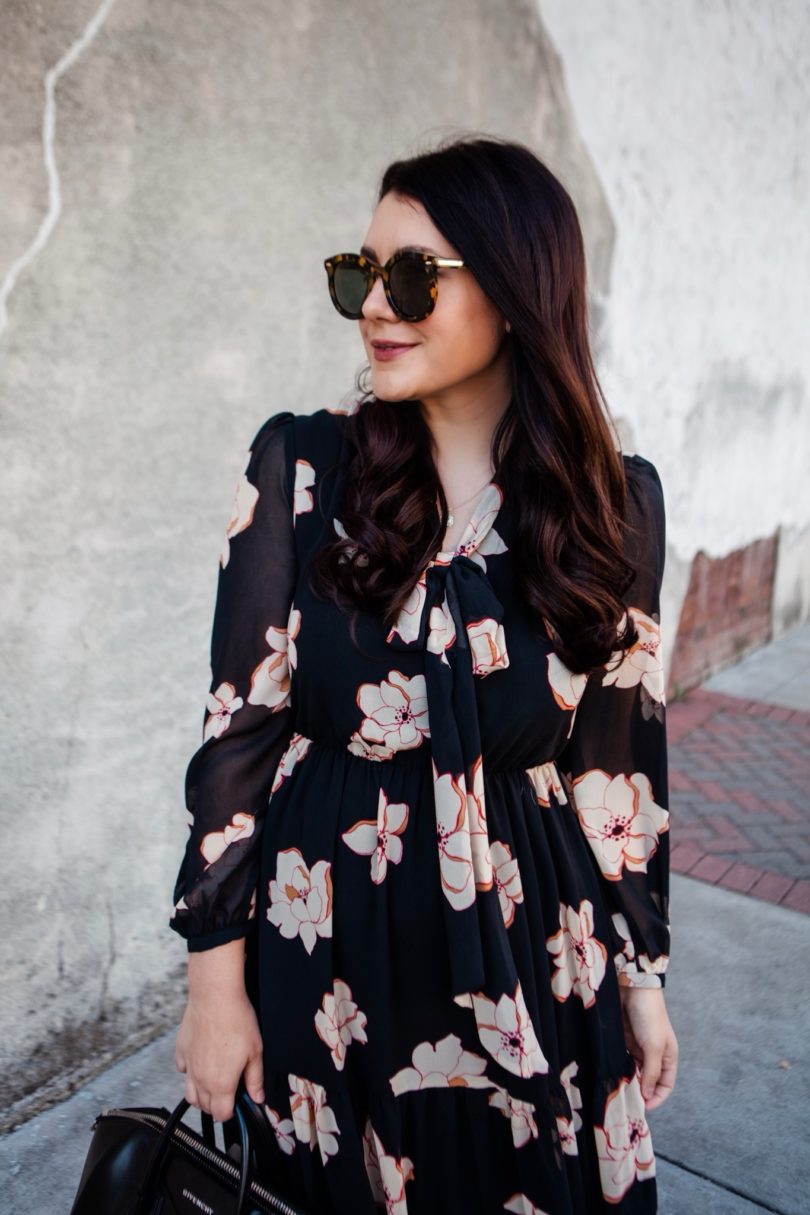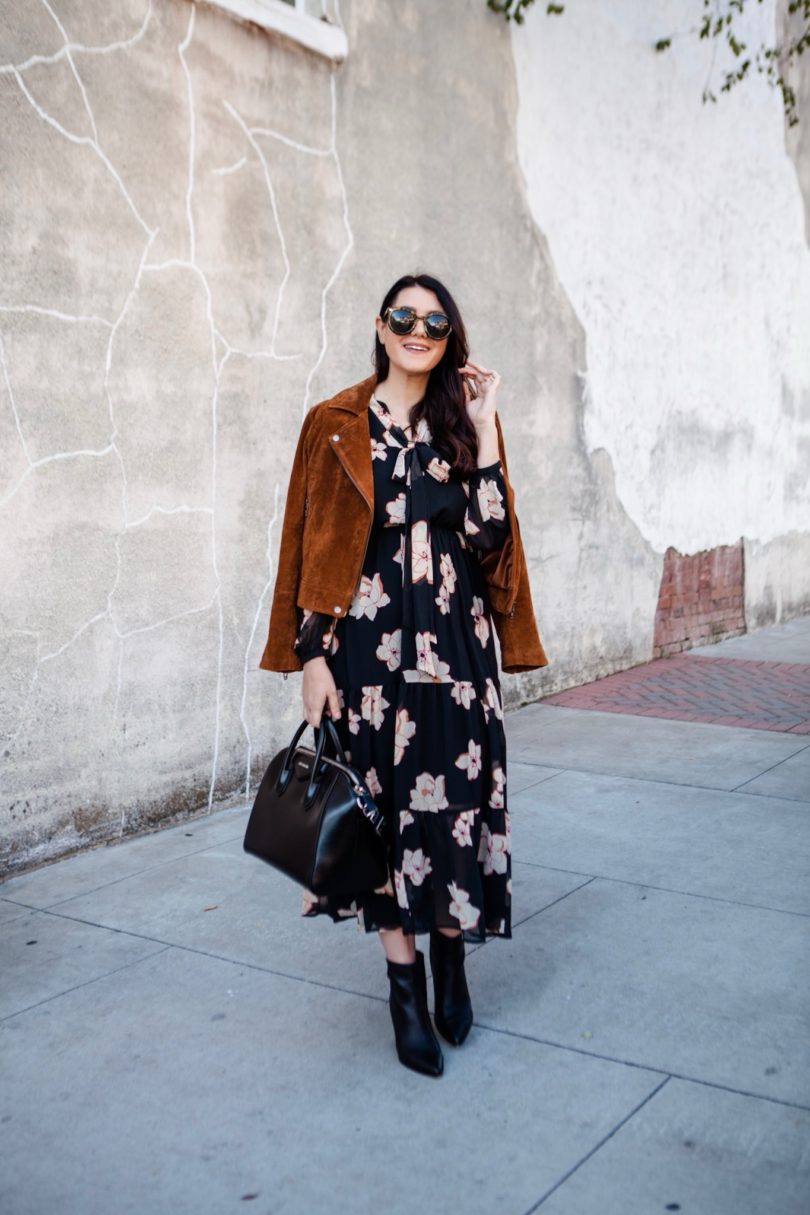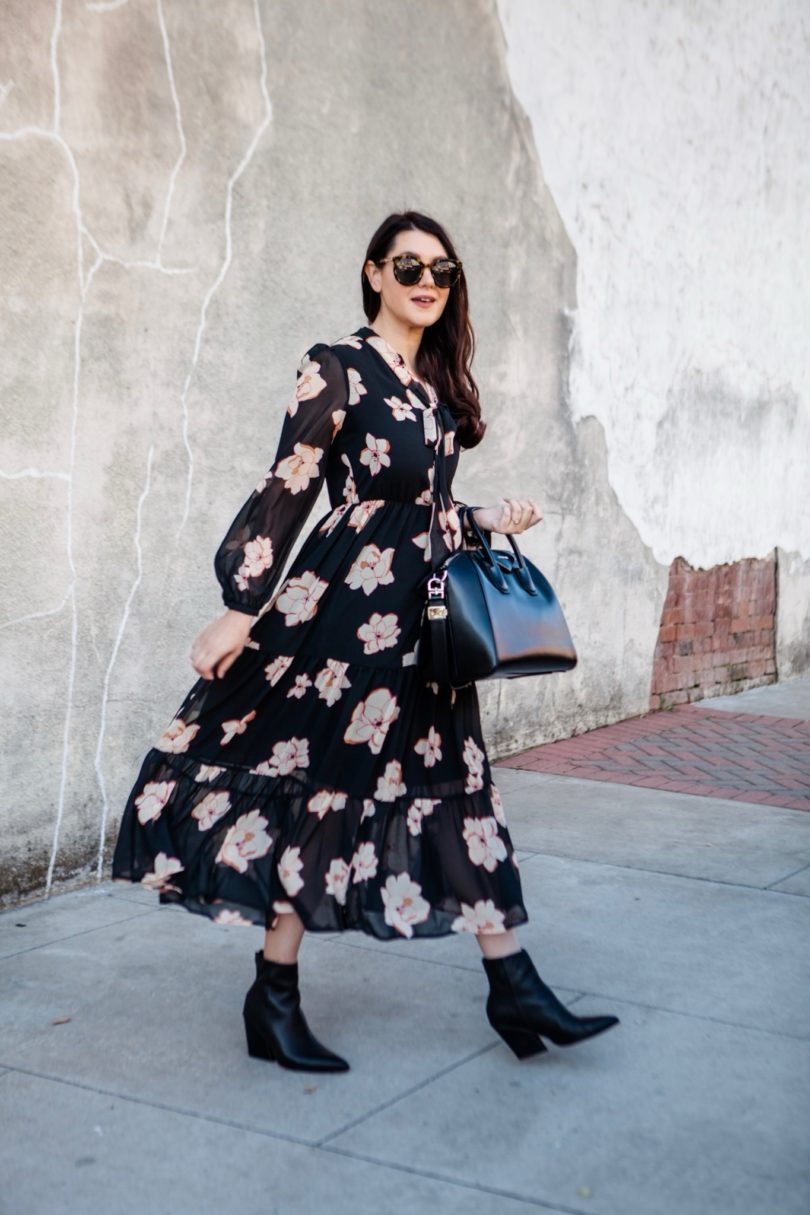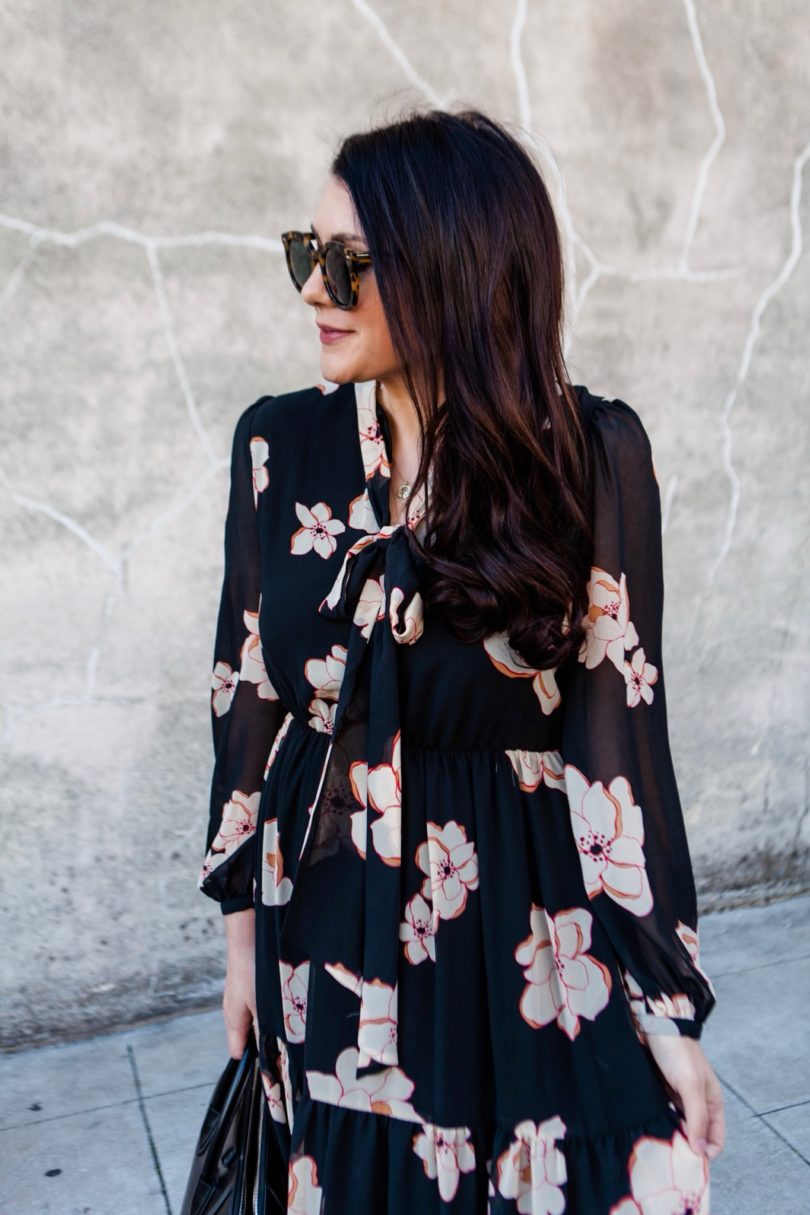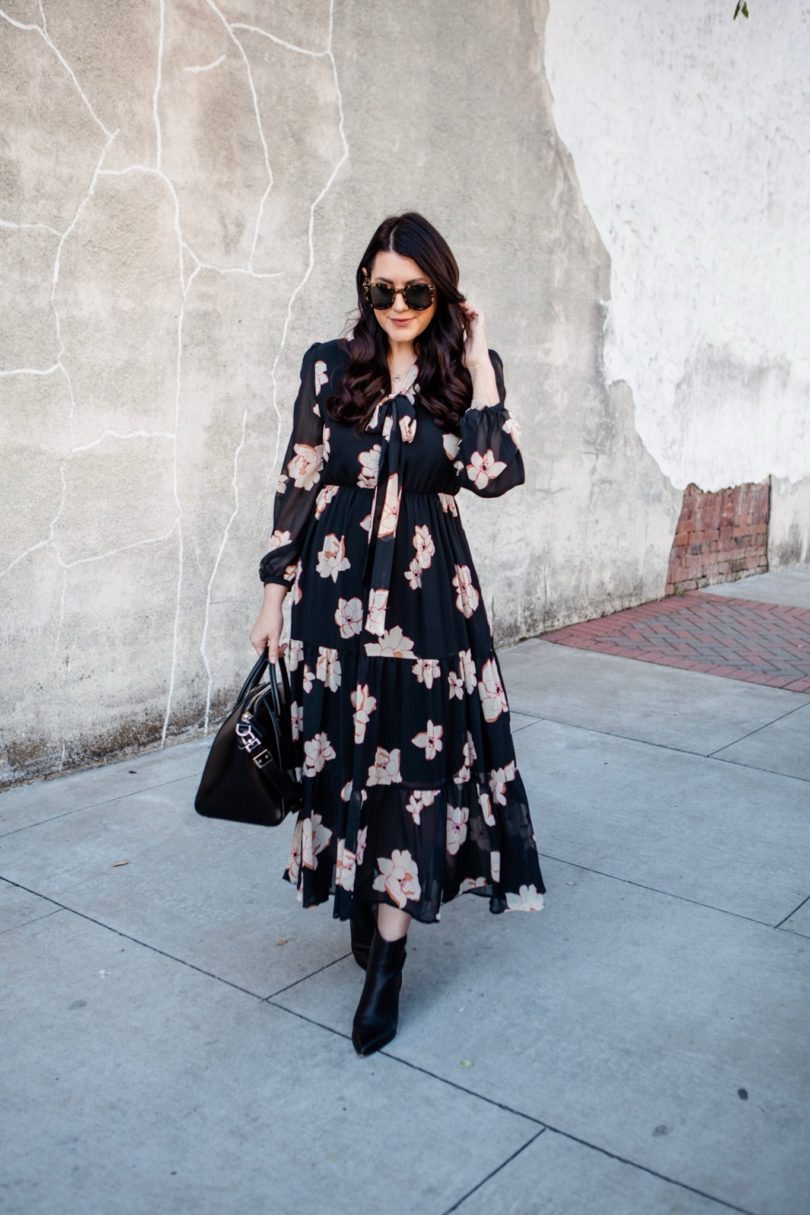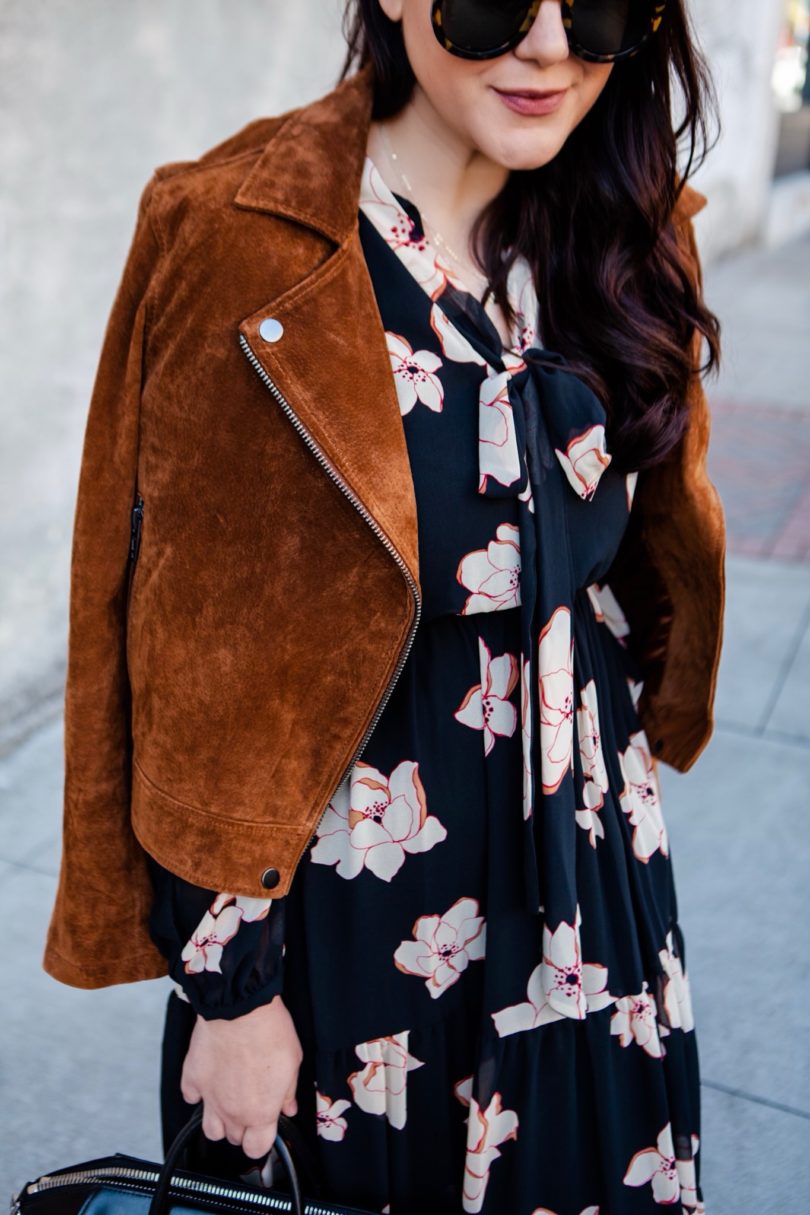 For the most important question of the day: jacket or no jacket? Or maybe the third option — have a jacket in the backseat of your car just in case? Which is what happened here today ladies and gentlemen. Found this jacket in the back seat under a coat and a hat and a handbag and thought, that's what this dress needs! Some people use their cars for transportation, I use mine for accessorizing.
What if I told you this dress was $400? I'm kidding. This dress is under $40. But did your heart kind of drop when I said $400 and then start racing again when I said $40? Just trying to keep your heart rate and your style elevated. No need to thank me, I know in my heart you appreciate this drama. Doing the Lord's work over here. So yeah this dress is from …*drumroll* Target! Oh come one you probably guessed that didn't you? And if you didn't, that means you didn't watch my Try-On over on IG Stories. I will forgive you this once. (Find the try on here.) We already took family photos this weekend before I found this beauty but this dress would be perfect for fall or holiday photos if you're still looking for something! It would be easy to pair with a husband and kids, too. I always think black or neutrals look perfect for photos. I say this because we did neutrals in our family photos this year. 😉
I am in the medium of this dress and it fits perfectly! I think it fits true to size and you can find it here!
I had a lot of people ask about my boots I've been wearing lately so I just want to give them a quick shout out! They are Dolce Vita brand via Shopbop. They are a soft leather, no break in needed but because of the pointed toe you maybe want to size up a half size. I am in the 10 and they are fine, but if you wear thicker socks you'll want a bigger size. Here they are at Shopbop or you can also find them here!