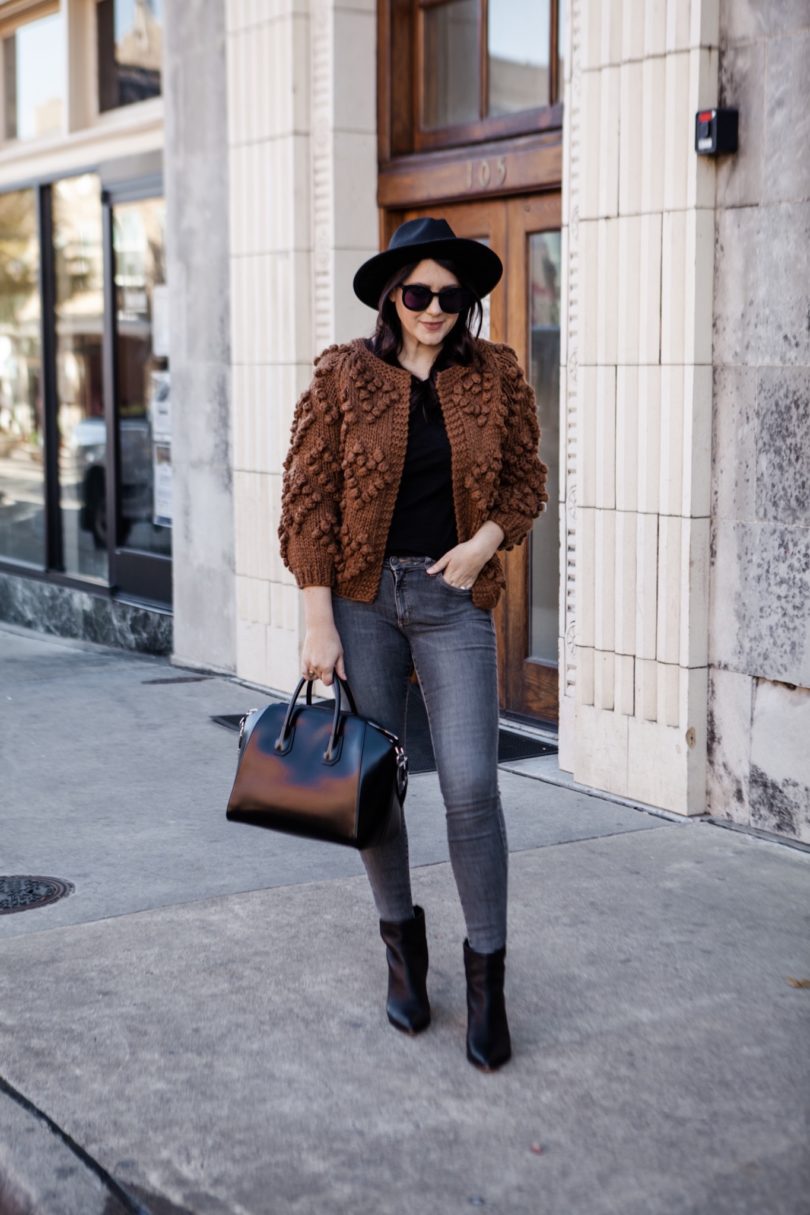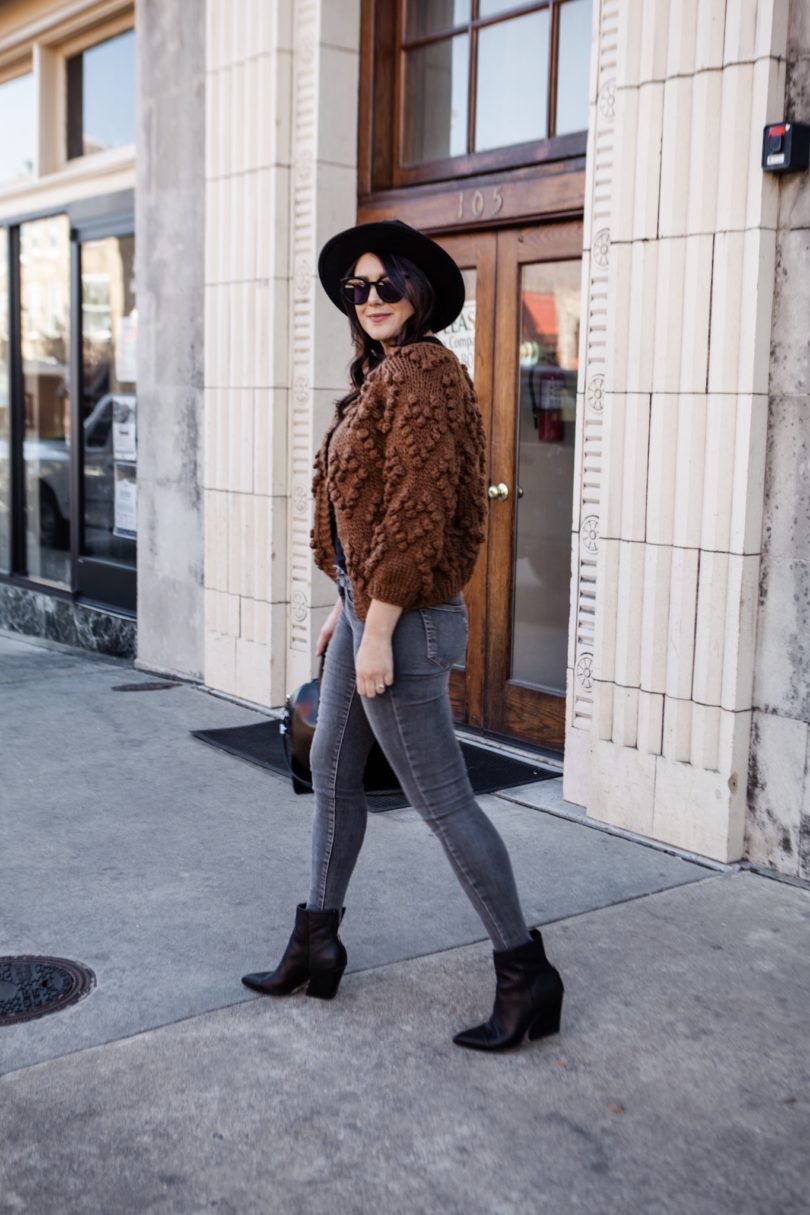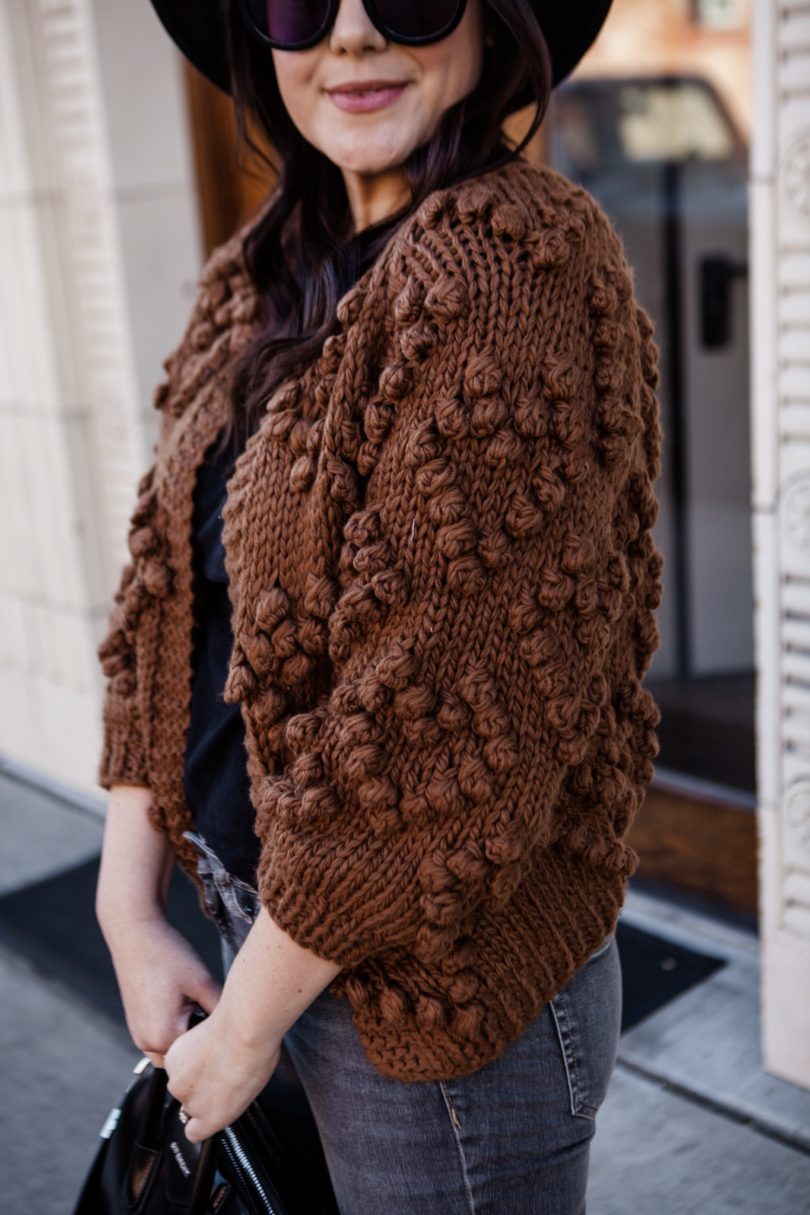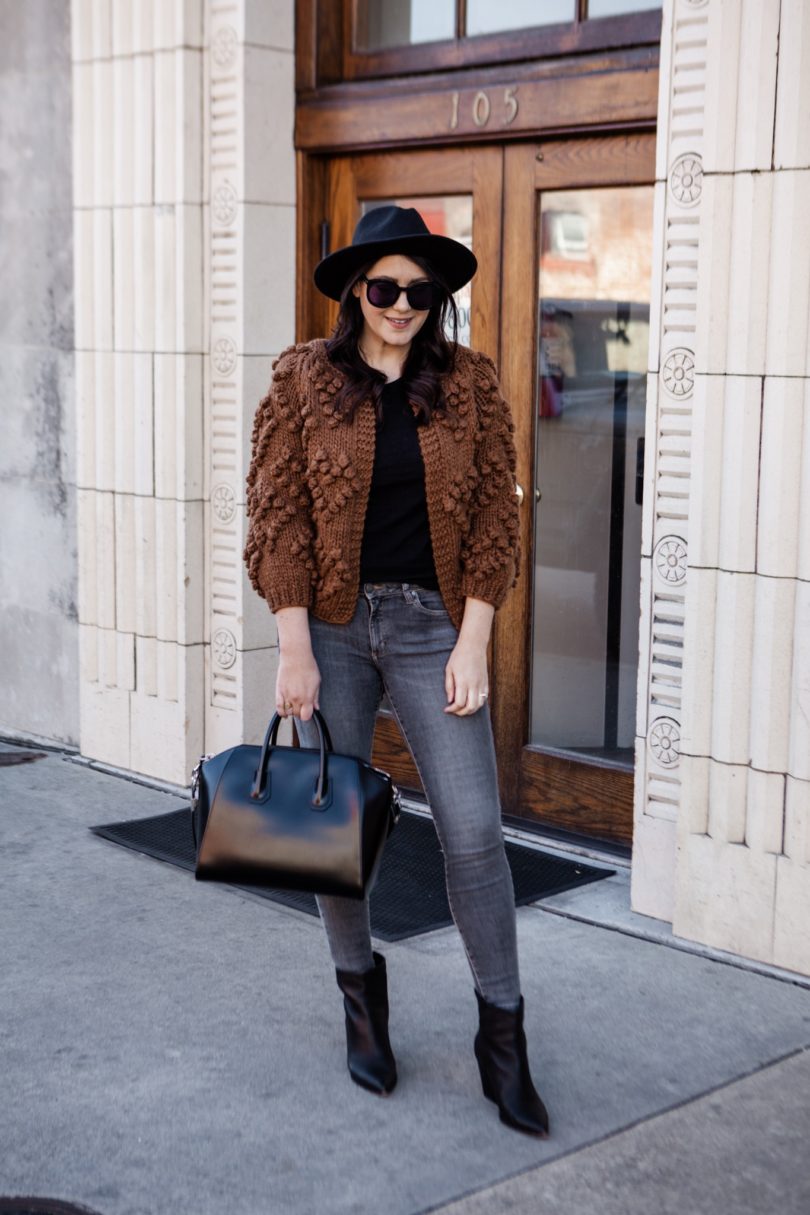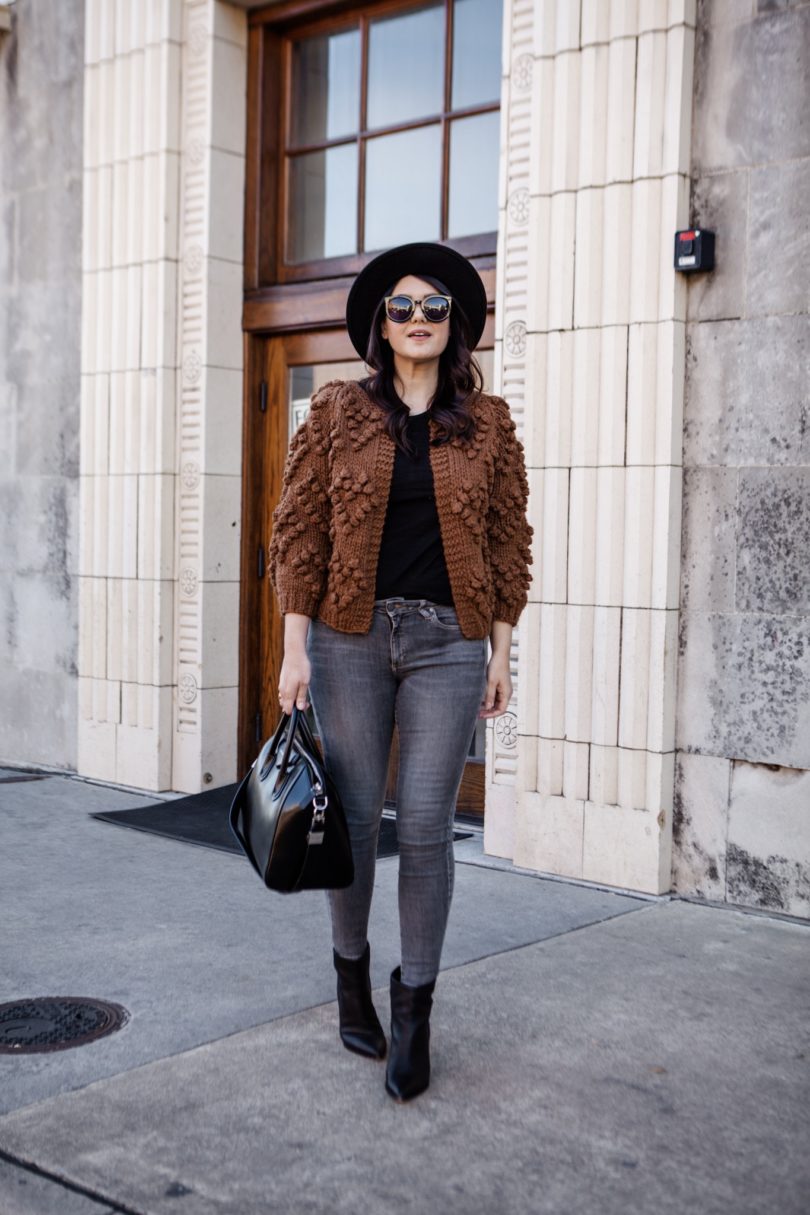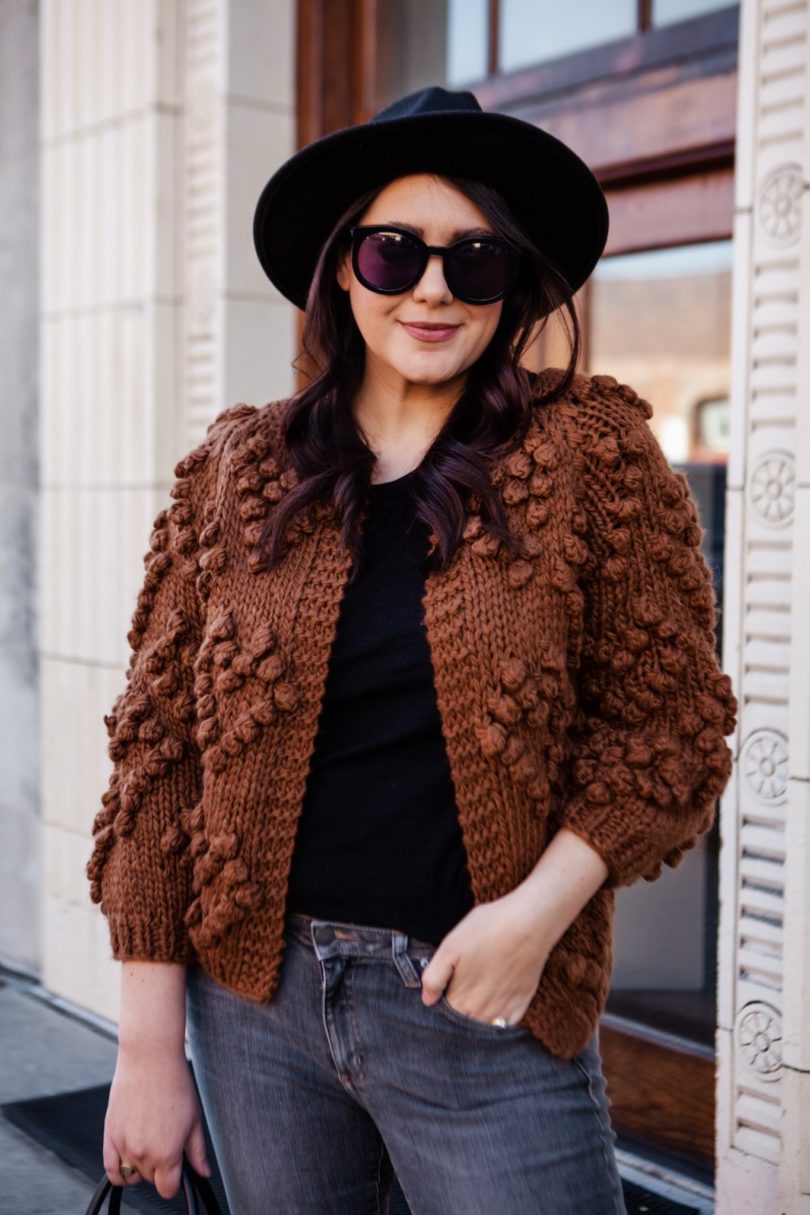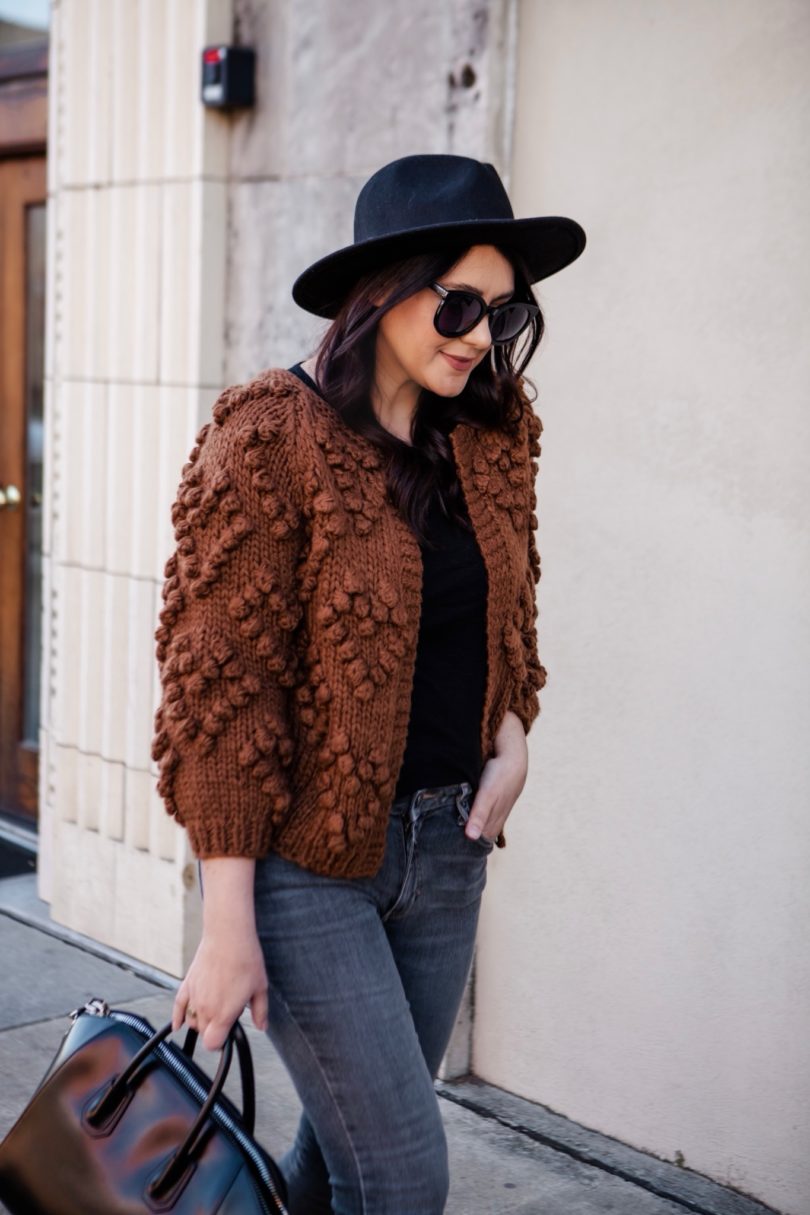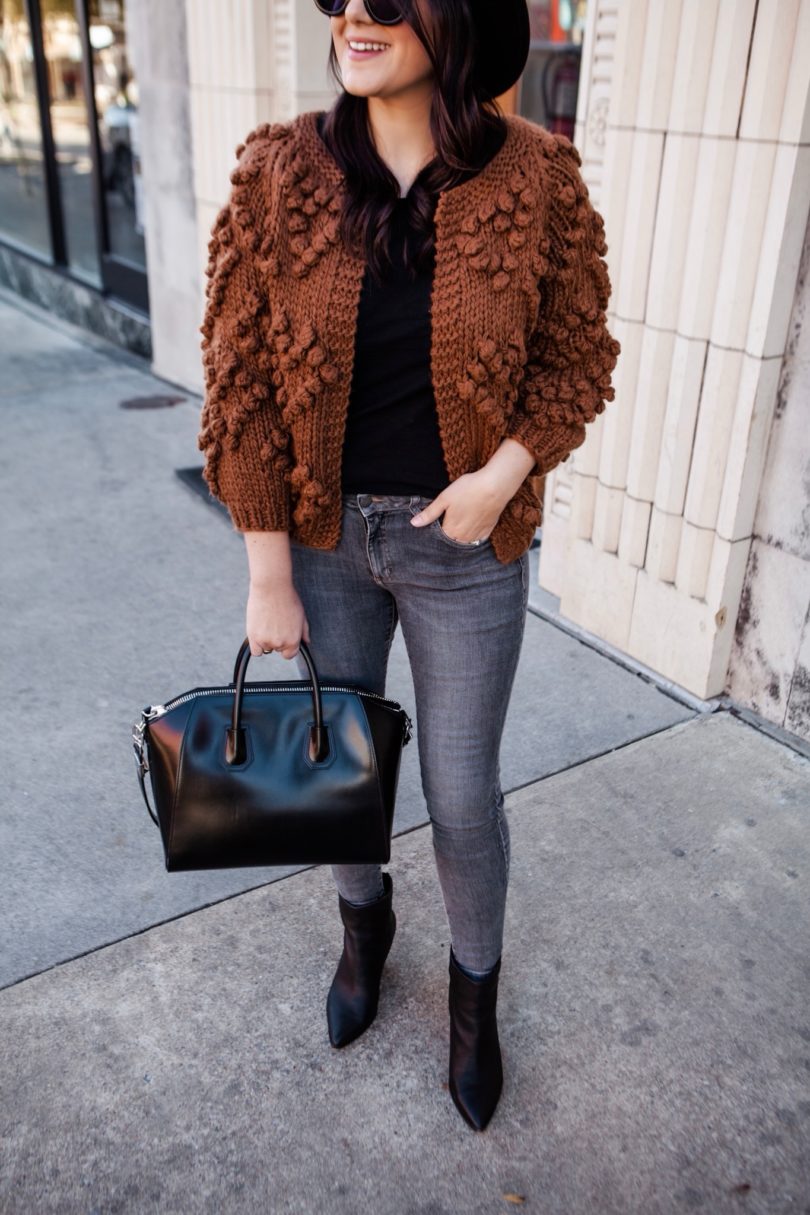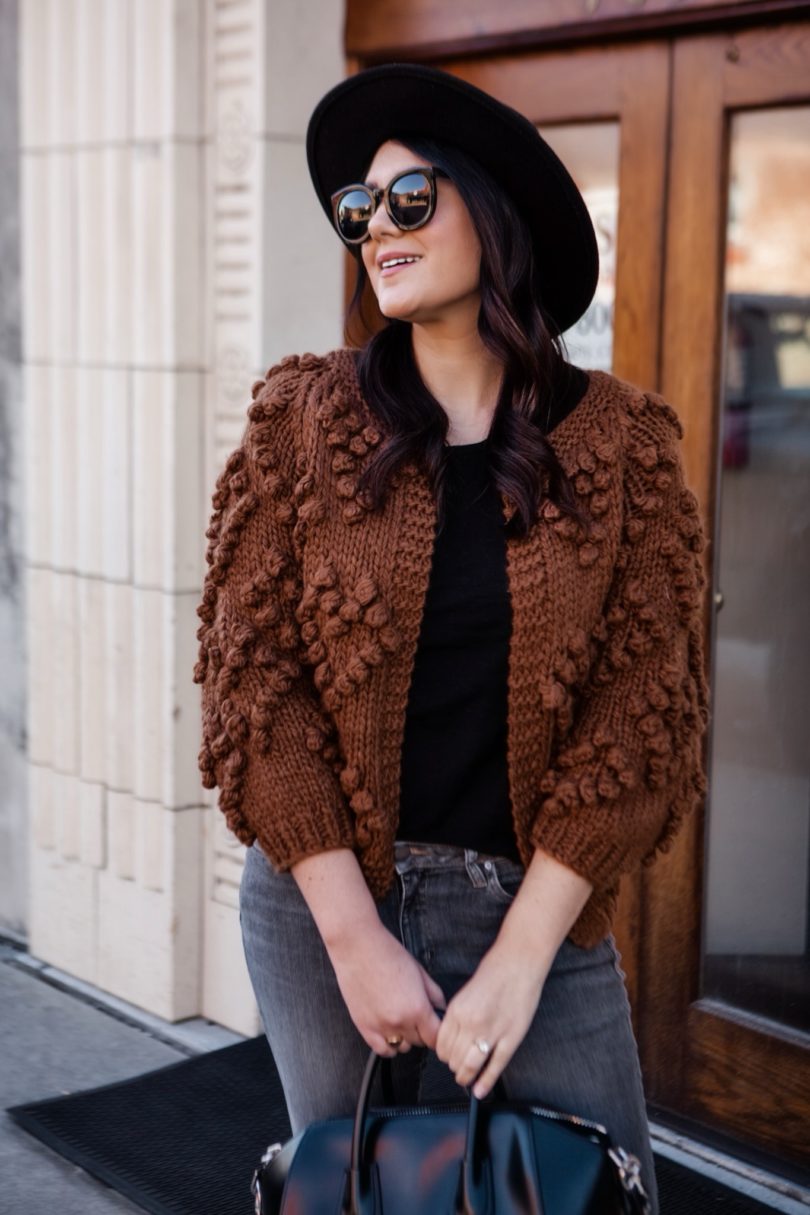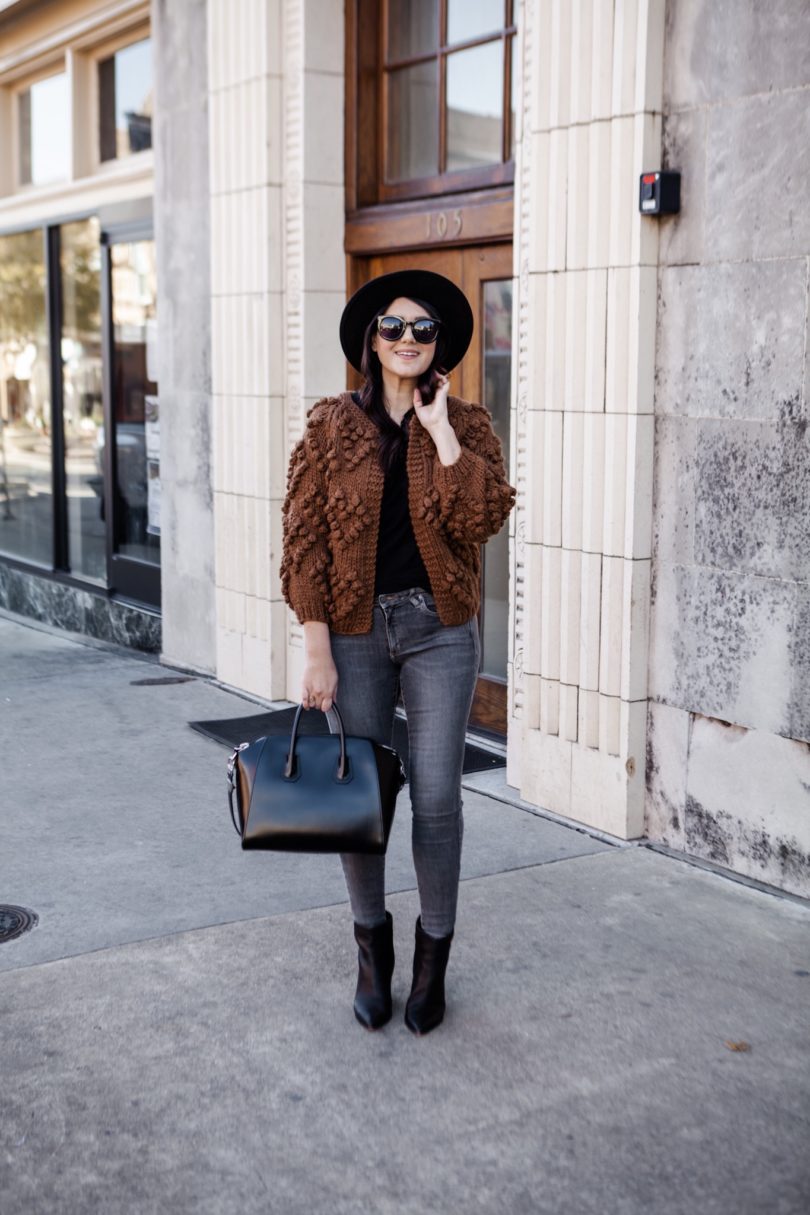 We launched our holiday collection over at the shop! And by holiday we just mean November / December. Besides a great sequined skirt (wink wink), I don't find myself running towards a ton of holiday looks any longer. 2012-2016 were a different story complete with tulle skirts and glitter everything. But now-a-days if I have one staple piece for the holiday, then I'm good for all the parties. SO short story long — our holiday collection is filled with all things cozy! Sweaters and sweater dresses and sweatshirts! You can find the entire collection here!
While we like to keep most things under $60 at the shop (most of the time well under $50!) this cardigan was a huge exception to the rule. When we went to market in the fall, I knew that this cardigan was THE ONE. It just was. Our eyes met, the room stopped and the world paused for a moment so that we could have our own. And then as I always do I forgot about it because that was August and this is November and my brain has two certain things: a laugh track and a short term memory problem. So when we got this in for the holiday collection I grabbed it up so fast Bryan thought we had been short-shipped one. Nope, I've just got sticky fingers and a quick hand.
I am in the medium / large of the cardigan and it's a loose but easy fit. It's more cropped, too so it works perfectly with high waist denim or over a dress! I also paired it with this line of premium cotton tees we got in! I am in the medium of that tee! You can find the tee here.
You can see our entire holiday collection here — and free shipping over $75 (so this cardigan ships free!)