I've partnered with Victoria Emerson on this post today! Just as a heads up it's their Christmas in July sale going on today through July 29th! Everything is up to 50% off — you can see the full sale here!
You know that I don't wear too much jewelry and I'm pretty picky when it comes to accessories but I've been loving these leather wrap bracelets from her line recently. They are easy to toss on and such a great value for the price! I wanted to put this part early in the post because I know during her sale events these bracelets go fast! You can see the double wrap bracelet collection here.
Okay…Let's get to the outfits!
---
I love an all-black look but I don't always feature those types of looks on here because I'll be honest — they feel kind of boring. In person, I think all black looks chic but sometimes in camera or on screen, it falls flat. But I've found that if I over accessorize, it takes away from the simplicity of the outfit. So when I was introduced to Victoria Emerson's designs a few months ago I knew these where the perfect companions to simple outfits that needed just a little something extra.
And I was not wrong. I paired this simple black dress with the Victoria Emerson Girona cuff with the Black Leather Double wrap, to give it more weight with this outfit. And it was just what this outfit needed.
Weekday Fancy Dress
I call this my 'weekday fancy' look because this dress is under $35 and it just *looks* fancy. When paired with my bracelets, it creates an updated, modern approach for an LBD.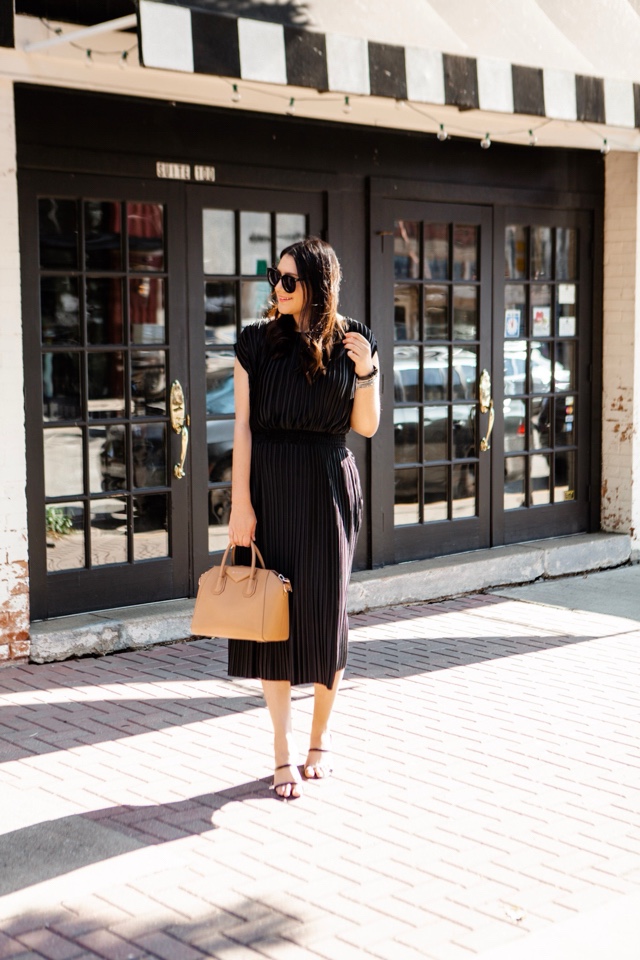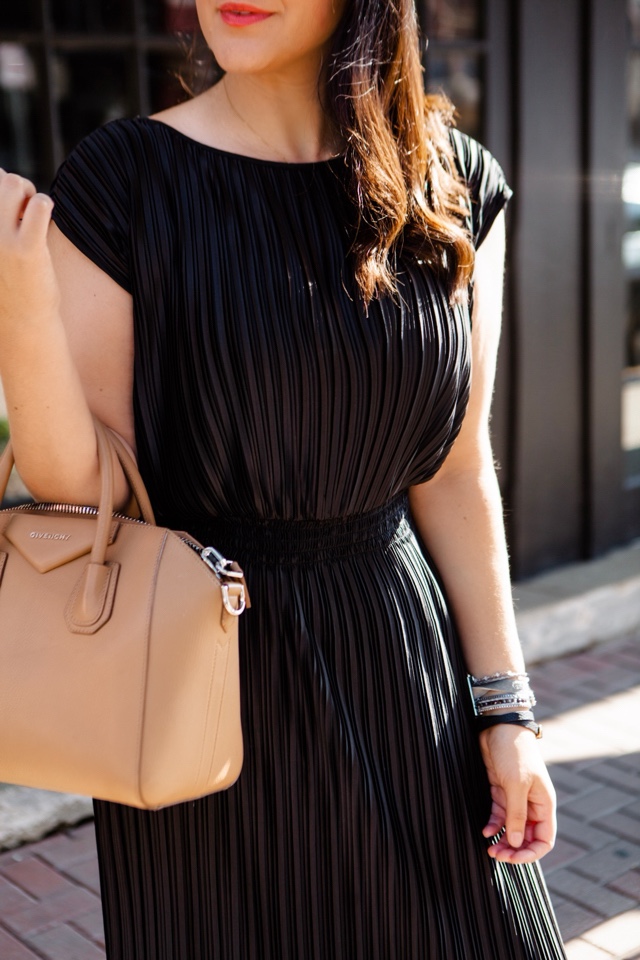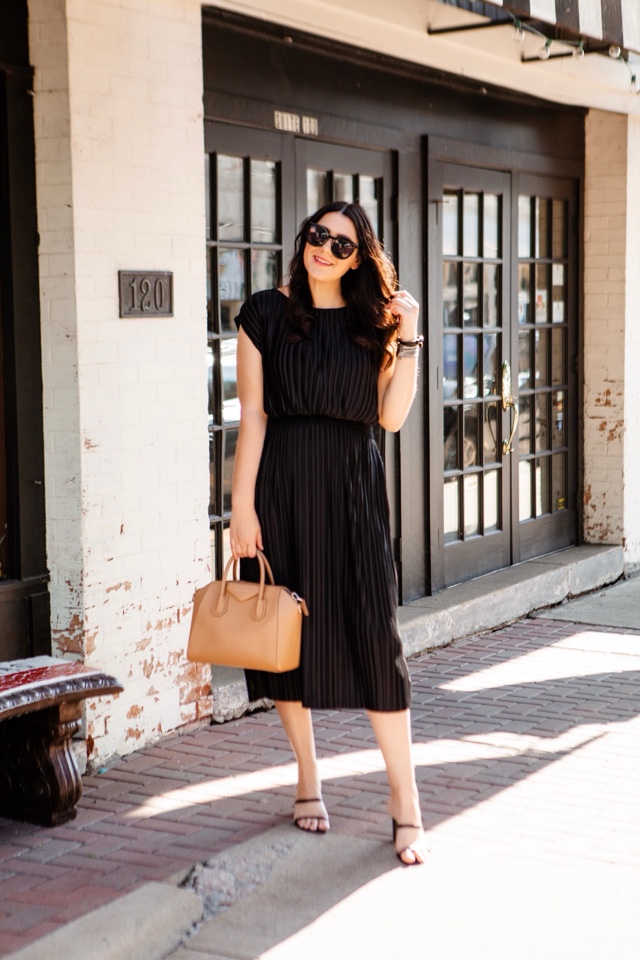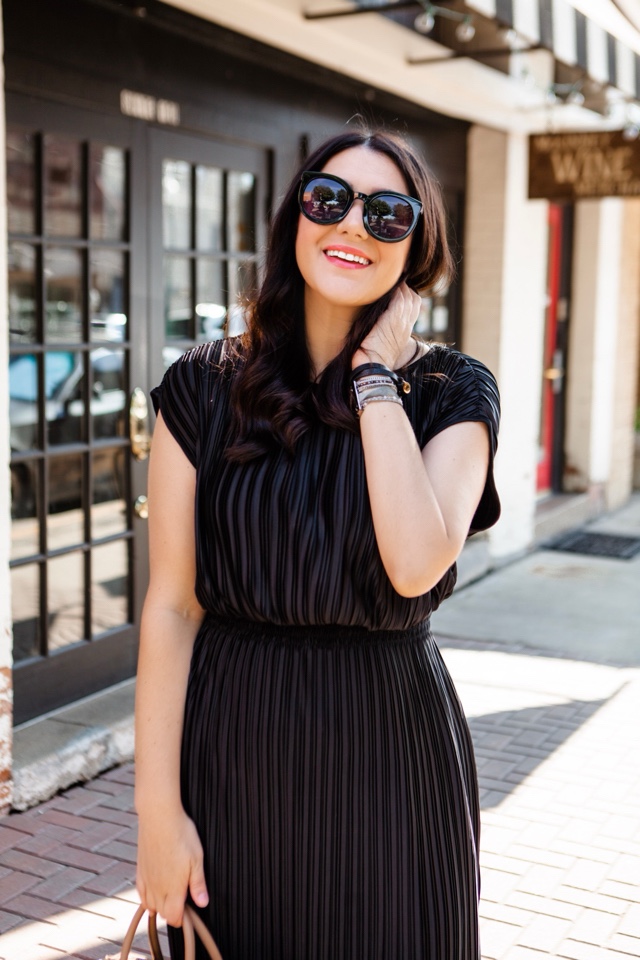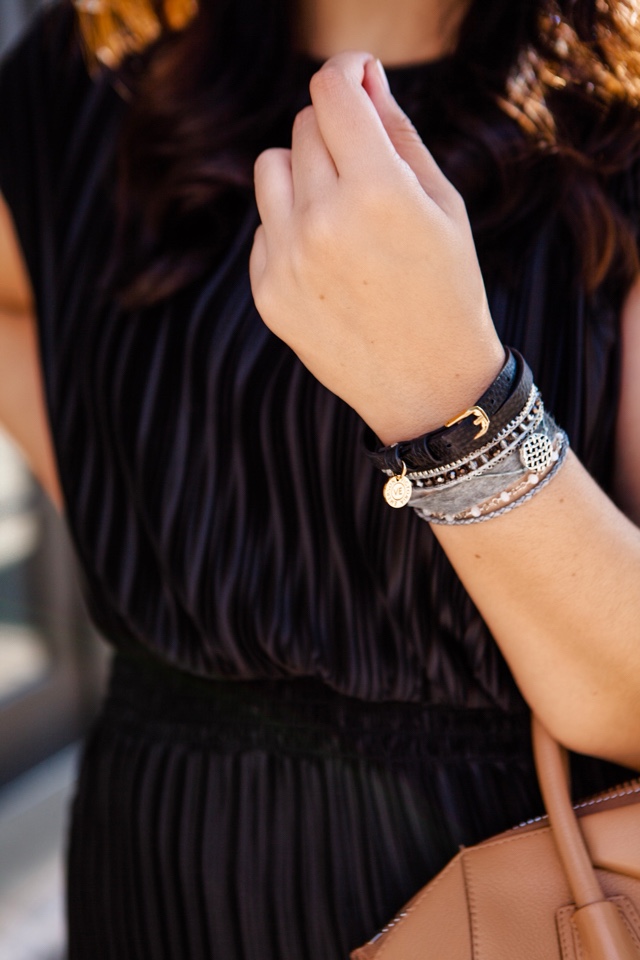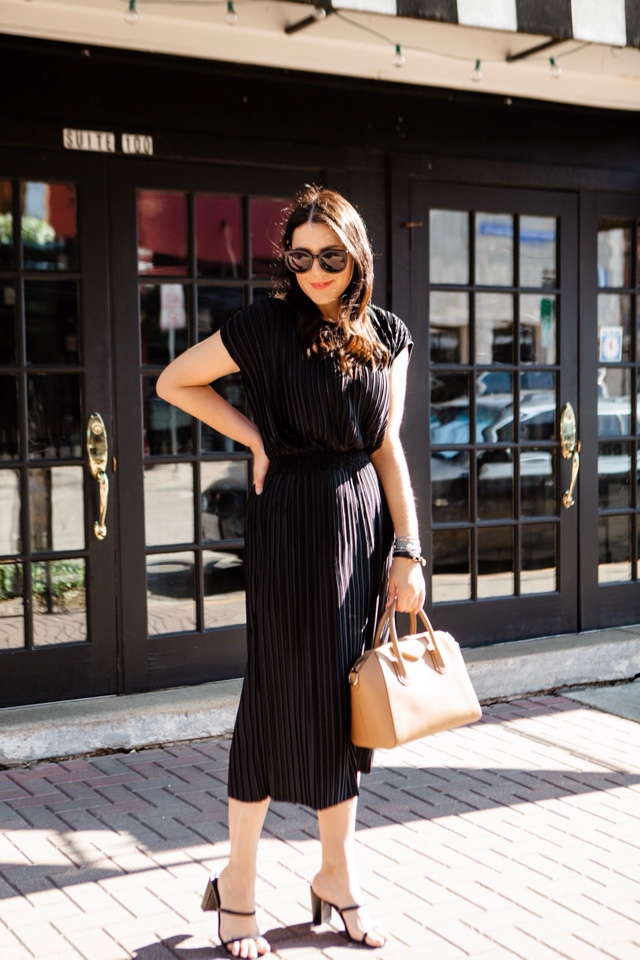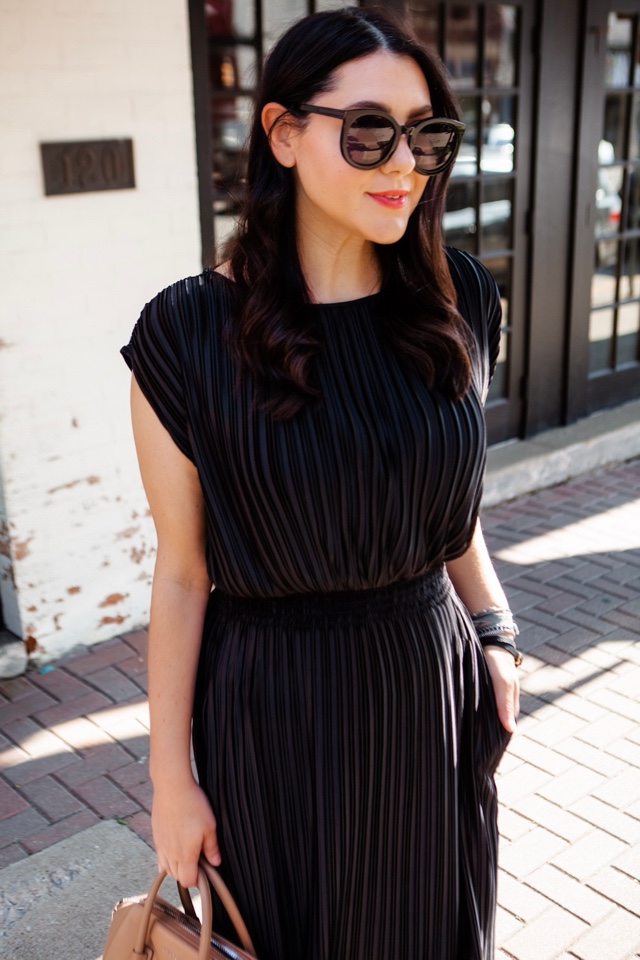 Casual Everyday
This is an outfit I would wear everyday if I didn't love color so much. A simple knit tee and skinny jeans is my jam. With an all black outfit, sometimes I like to mix it up and add in a different color with accessories, as this whole outfit with black accessories would start to look bulky but the leather pieces break up the look.
I also wanted to add in the Victoria Emerson Bilboa cuff, as it gives just a little bit more lightness to the outfit and makes this look feel more 'boho' instead of simply just a t-shirt and jeans.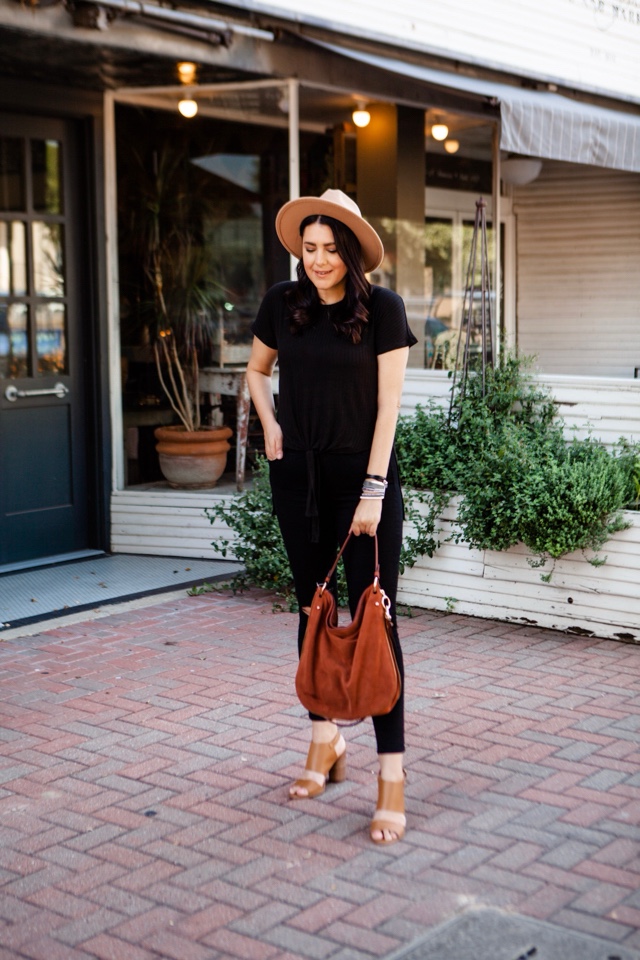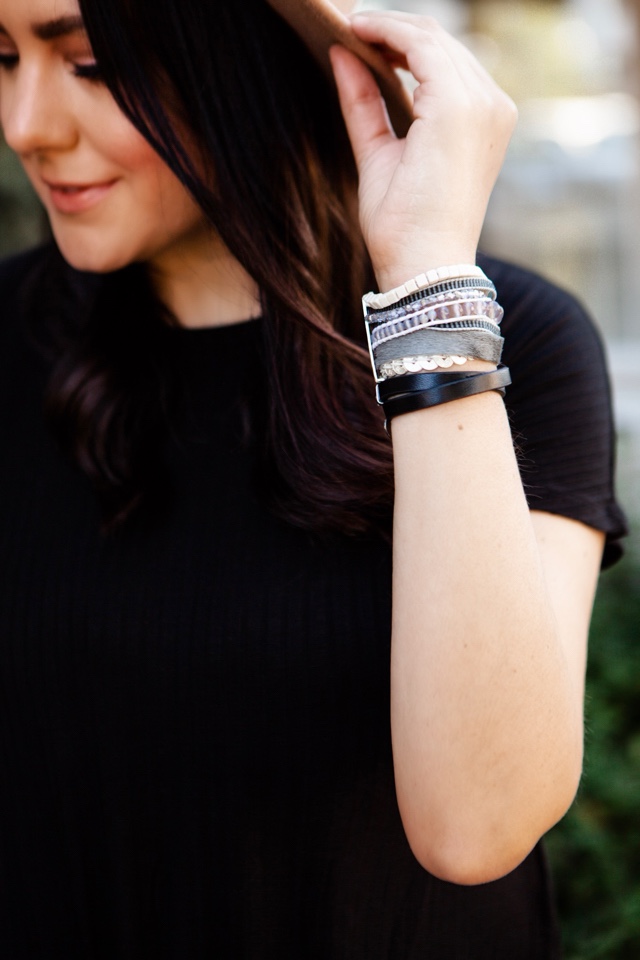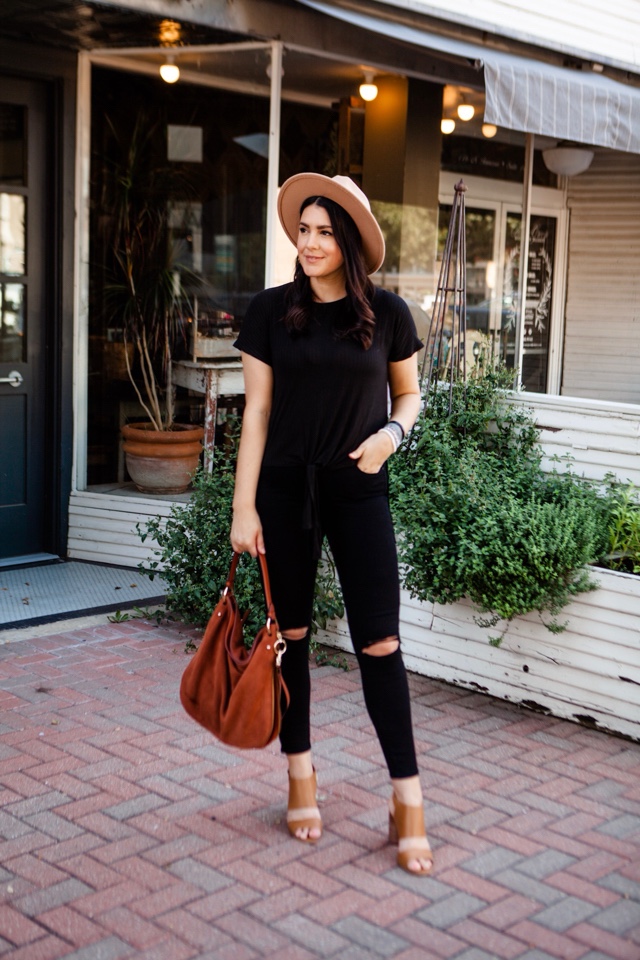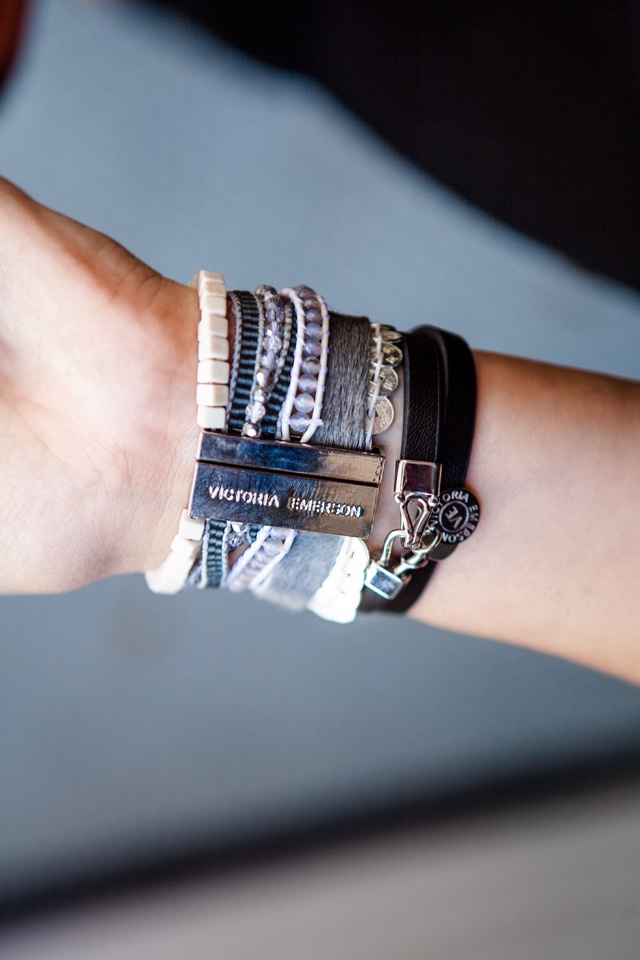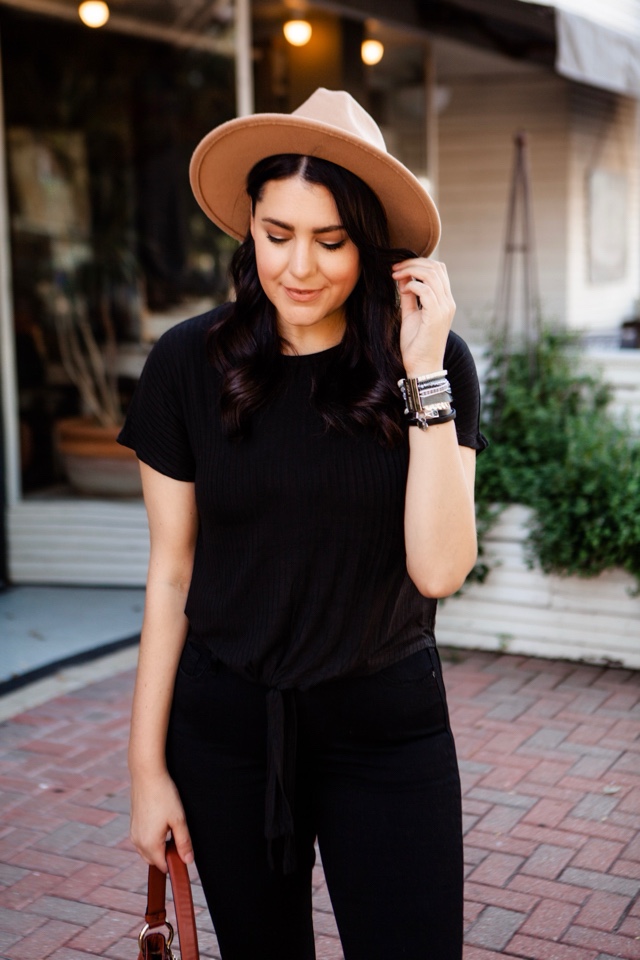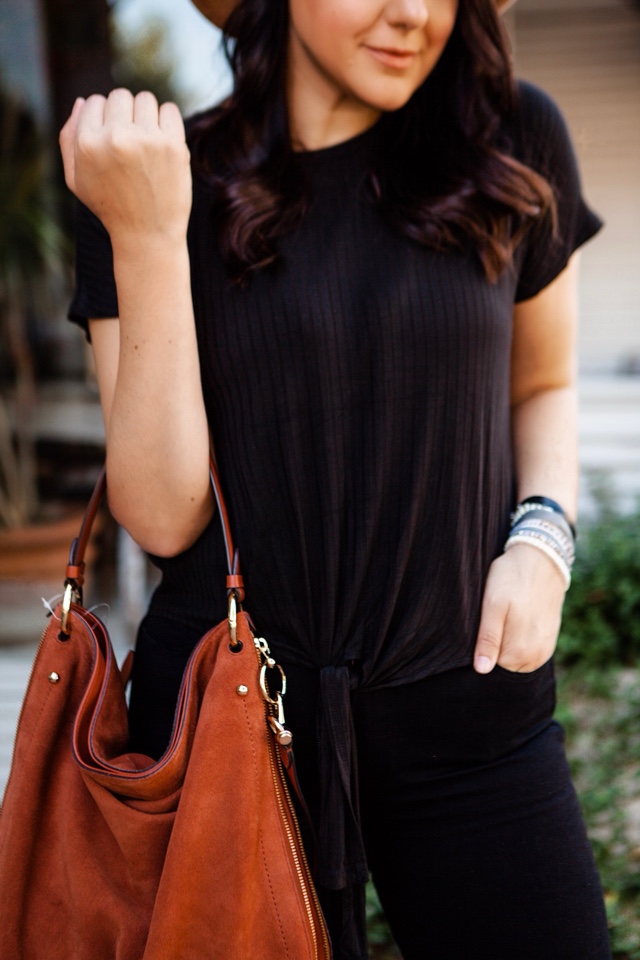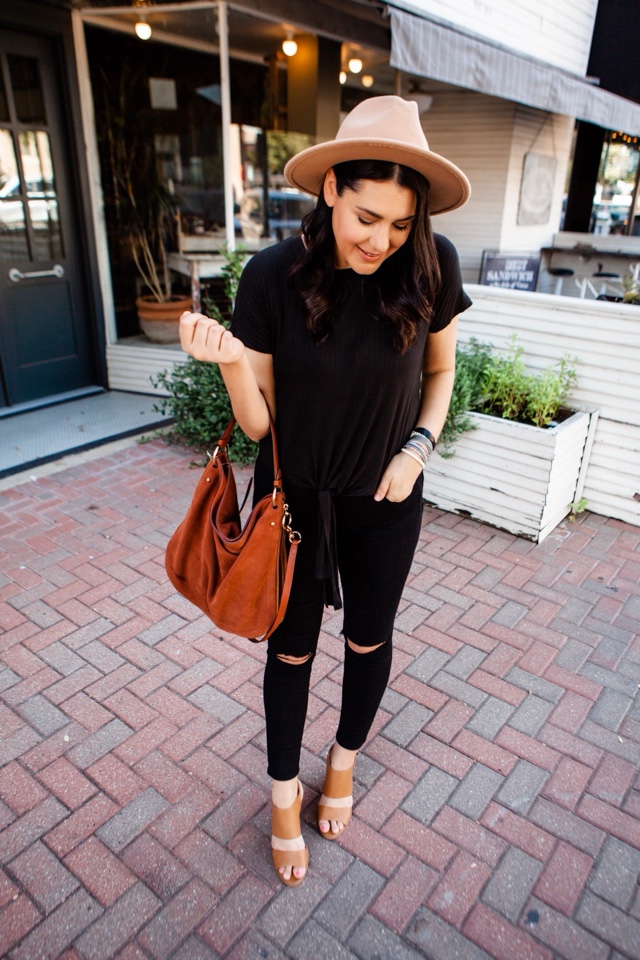 This look might be my favorite of them all. I just love a brown and black combination. I think it makes all the elements of the outfit pop without being too in your face. (This is my favorite cuff too! It goes with everything I've found!)
Ruffled Up
I wanted to pair this ruffle blouse with something simple because you know me, I like to keep things interesting but not crazy. So I decided to let the top speak for this outfit and paired two of the black heart double wrap leather bracelets together and honestly — I love this look so much! I like wearing two of the black leather wrap bracelets (I'm waiting for their brown to restock so I can grab it, too!) because I feel like it adds the right amount of 'weight' to the look. I mixed the two metals (silver and gold) with this look but you could also keep it in the same metal family too and mix away!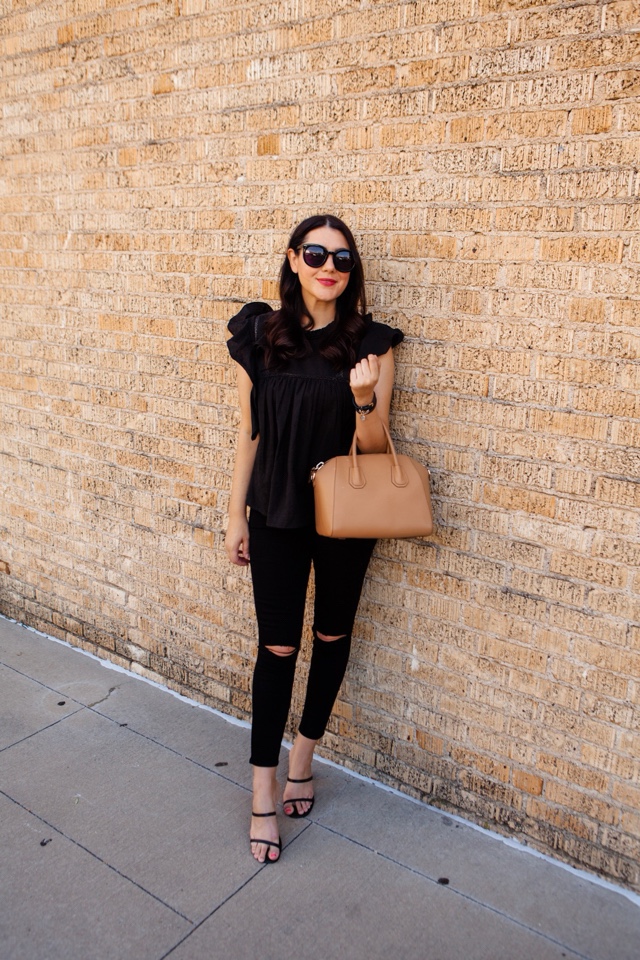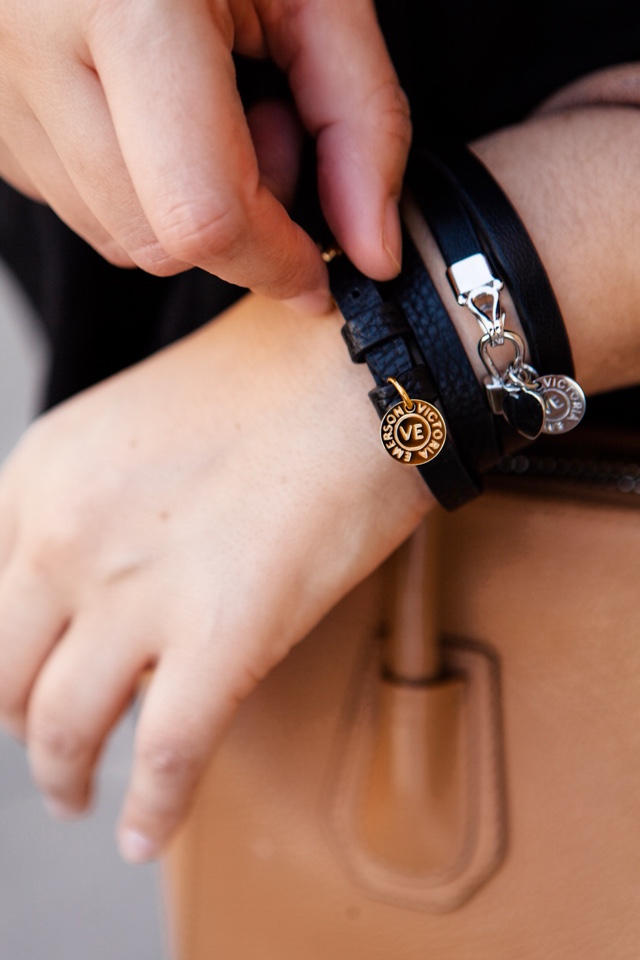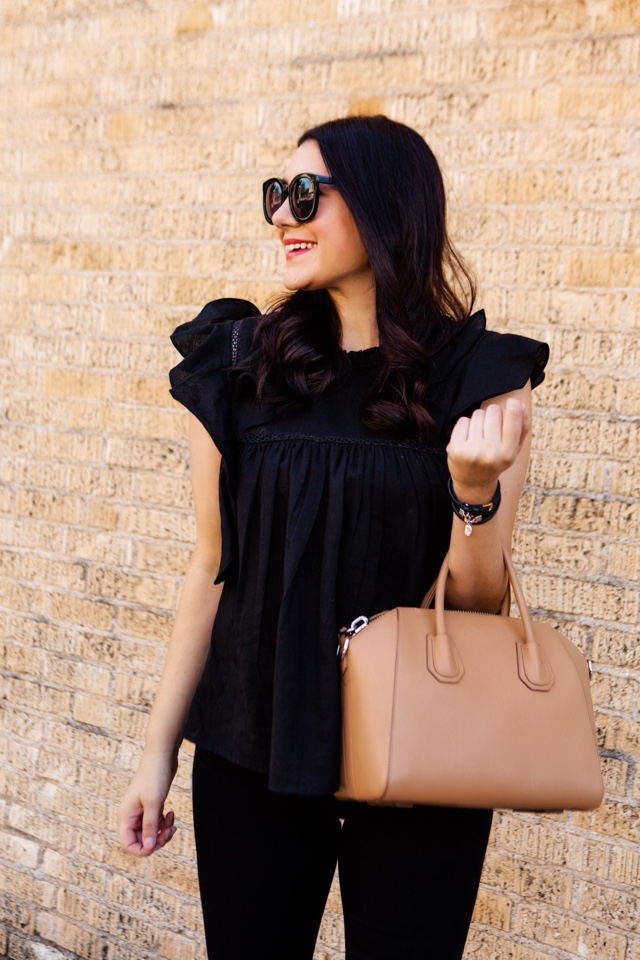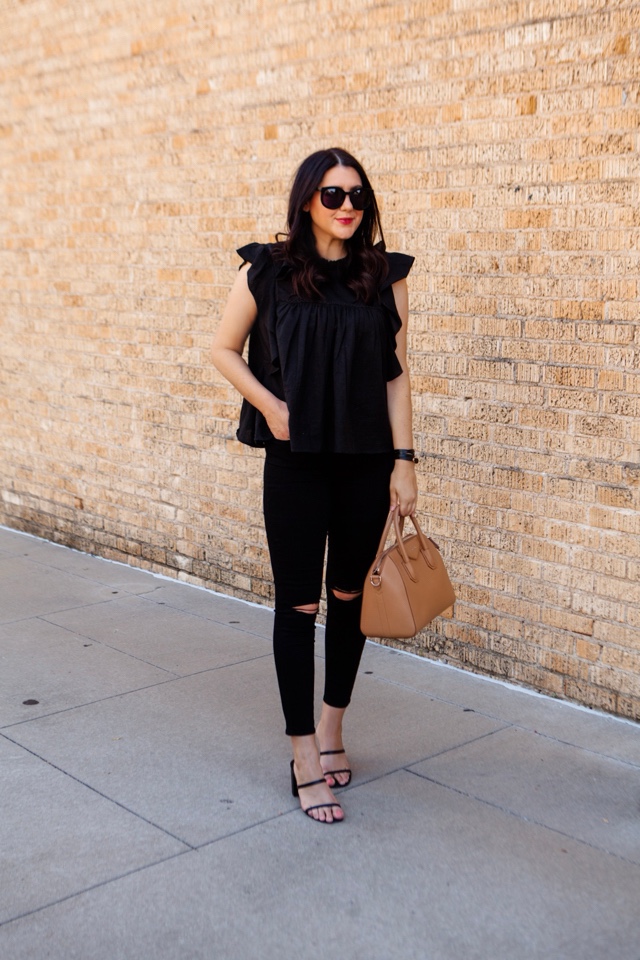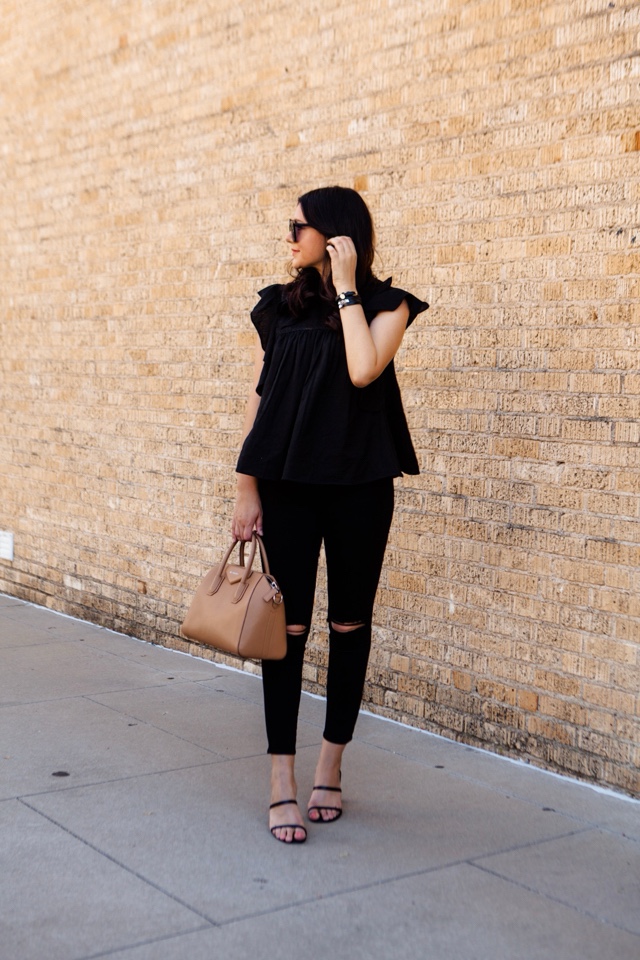 Here are all of my favorite colors of the double wrap bracelets! I think these are my favorite just because of the simplicity and how you can mix and match with everything. (I also love this leopard one — Kind of kicking myself for not getting it and pairing it with this outfit!)

---
Special thank you to Victoria Emerson for collaborating on this post! And thank YOU for supporting the brands that support this blog!