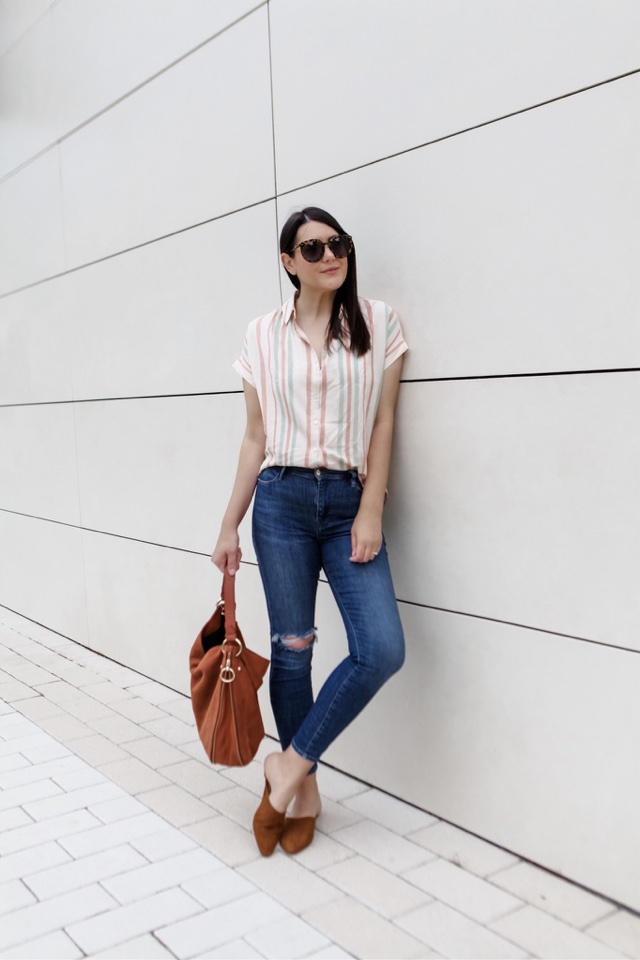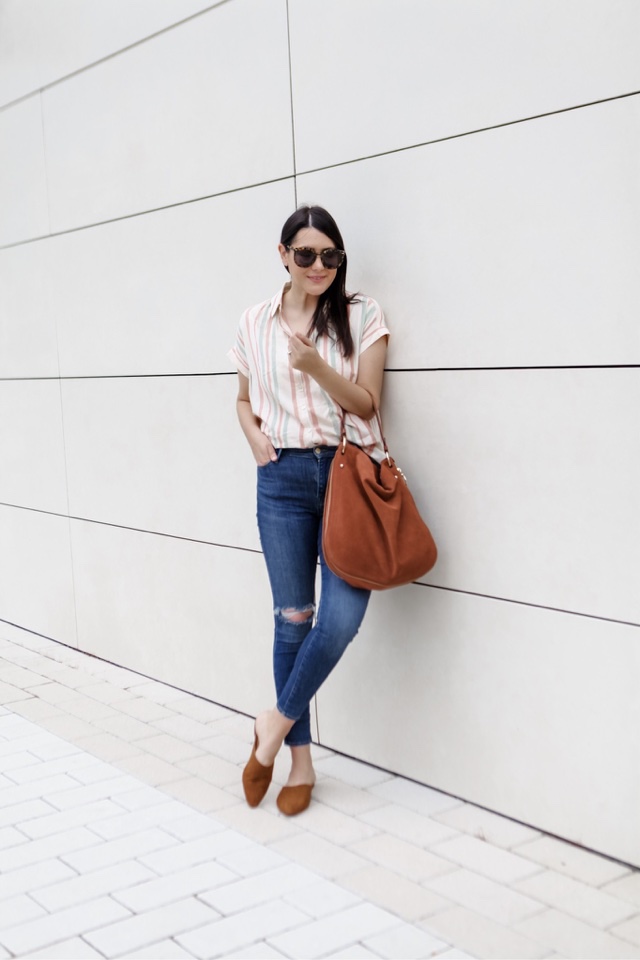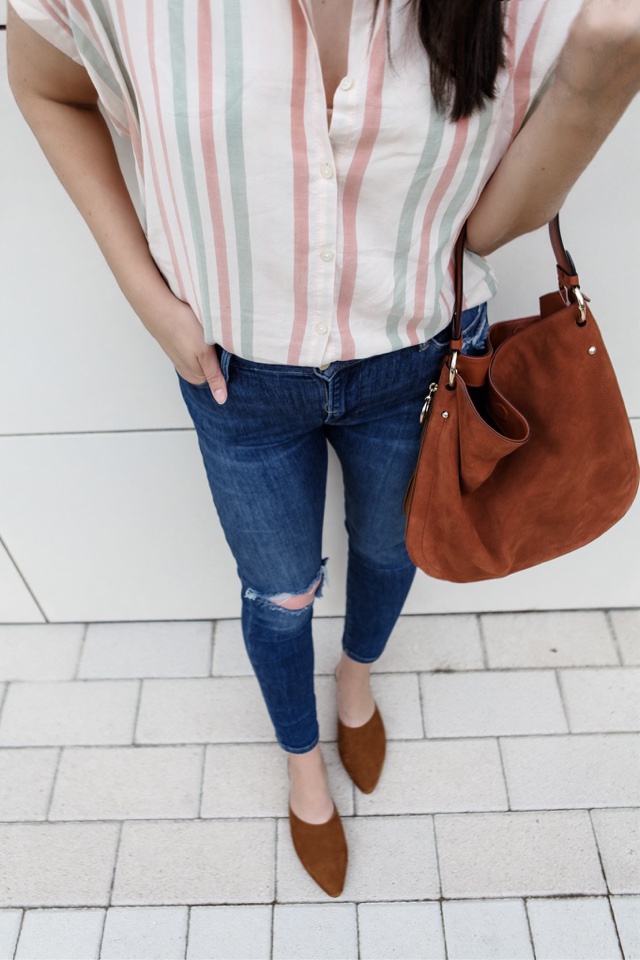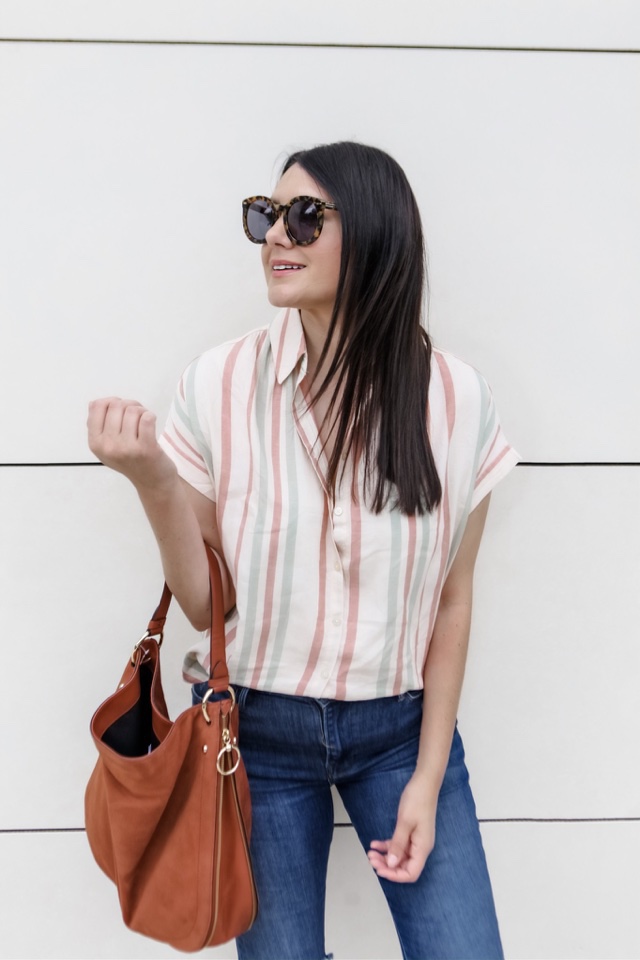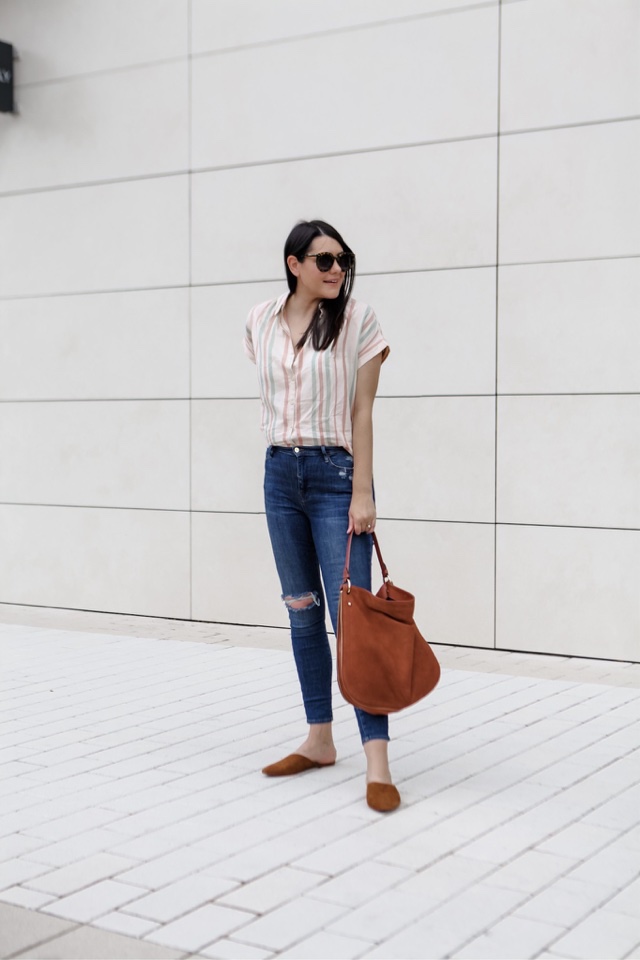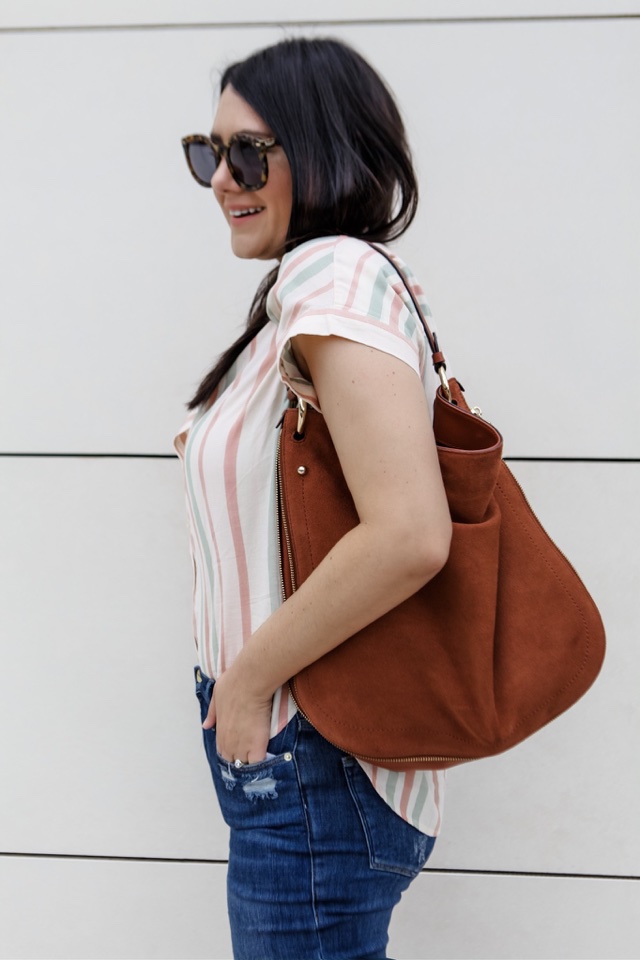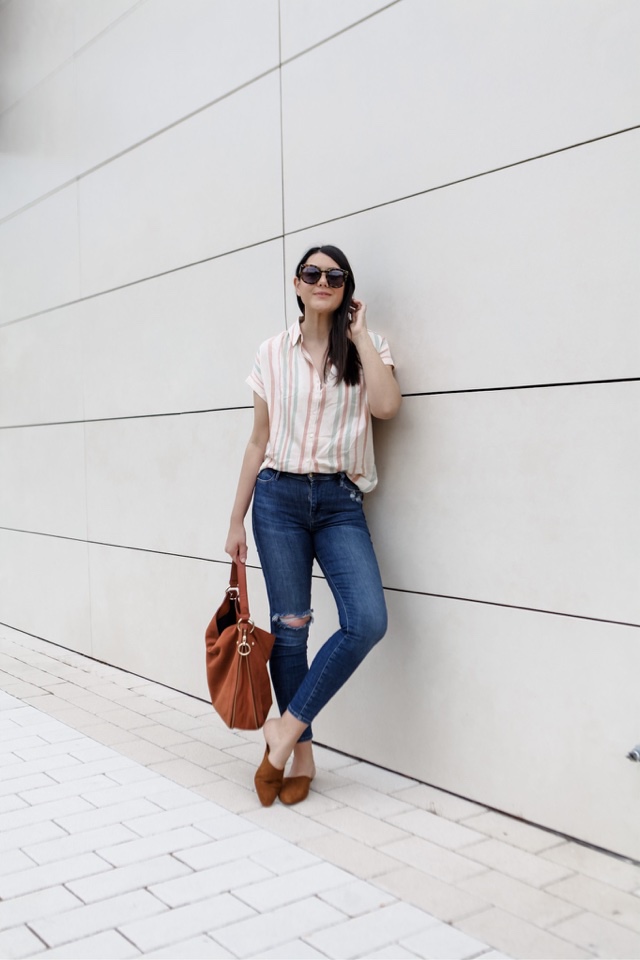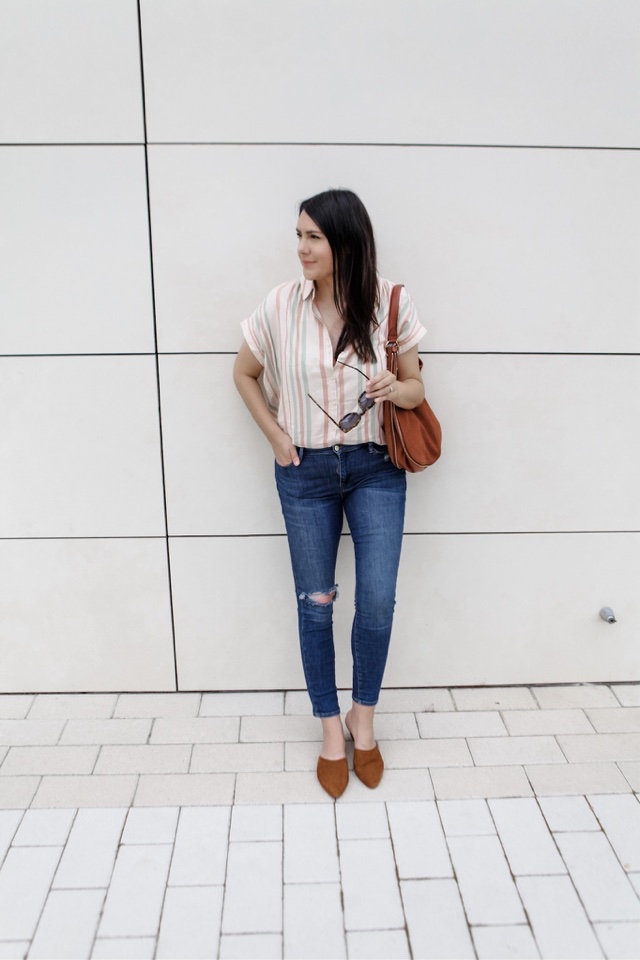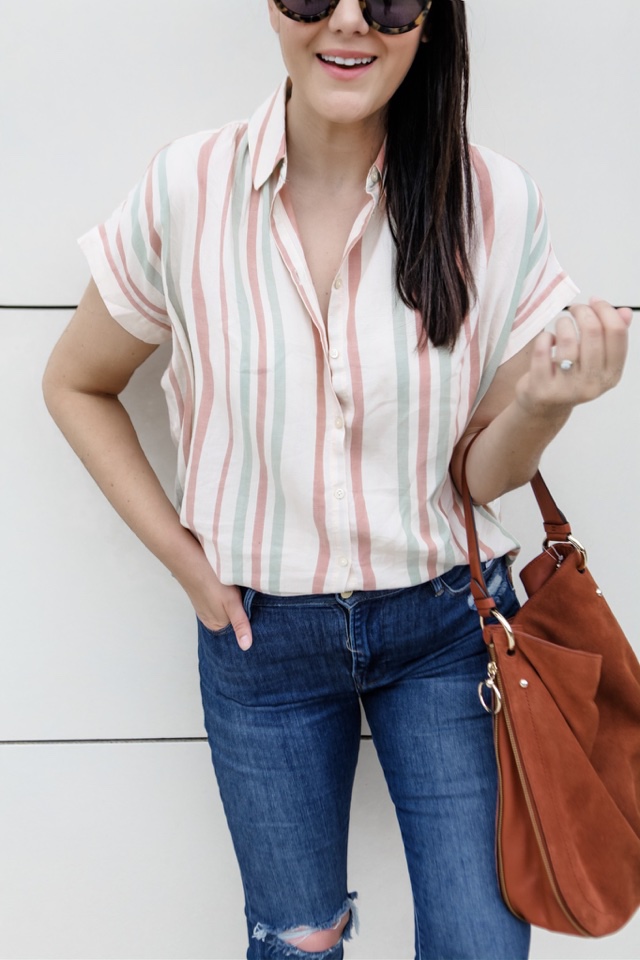 Happy Monday, friends! How was everyone's weekend? Ours went by way too quickly, as they usually do. I don't think I've mentioned this (or maybe I have… I can't remember what I write) but I'm in the middle of a HUGE closet clean out. I mean HUGE. For a few reasons: a) I haven't cleaned out my closet in about 2 years and it's time and b) literally nothing was hanging anymore and it was just a giant pile that Gemma liked to jump into. It was so bad that I didn't even take before photos of it in case I do a closet clean out how-to post. IT WAS THAT BAD. So I'm on weekend 3 of the clean out and ya'll it finally looks like a normal person's closet. Minimal things lying on the ground (which by the way, throwing things on the ground to hang up later? this is my worst habit of all times), everything hung up, even my shoes are organized. I'm trying to figure out a way to DIY more shelves in our closet but that's me living my best life. I think right now my goal is to just be an average human who hangs up her clothes better and doesn't horde everything. I do think that I'll work on a how to organize your closet post, because surprise surprise I'm actually a very organized thinker. It's just GETTING organized is my downfall. Please tell me, fellow garbage person out there, that you are the same. If you are naturally clean and organized, please feel free to send me inspirational quotes, coffee and …well, prayers.
I wore this outfit right after I picked it up at the Nordstrom sale and we shot these photos but…then everything sold out. I was hoping things would come back in stock and so far this shirt has and some sizes in these jeans have! (Including the size, I'm wearing — size 29!) I am in the medium of the top and it runs pretty generous, if you don't like it to be loosely-goosey then size down one! You can find my jeans here and my top here!
I have to say this purse has surprised me the most out of everything I bought from the sale. It's my go-to right now. My A-1 since day one…of the Anniversary Sale. It goes with everything and it's a nice toss in and go kind of purse. I find for the price it's a really good buy, especially for Rebecca Minkoff. I used to carry her bags and then I drifted away because I didn't find her styles to be timeless. Now I love the Julian Backpack I have from her and this bag has been such an easy integration into my wardrobe. Plus, I believe this color is still available, too! It will transition perfectly into fall. You can find it here!