So since I made a quick switch-a-roo (this is the word we now formally use as 'switched') I wanted to show how easily remixable a simple dress can be. This Everlane dress is, in nature, a classic piece that looks dressed up on it's own. I'll refresh your memory: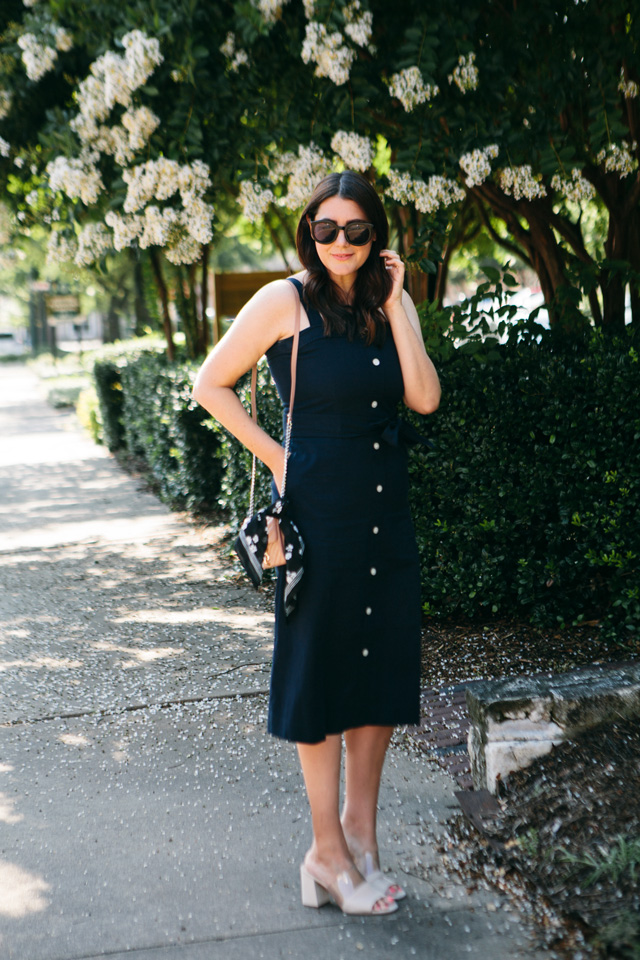 Clean, classic, straightforward. You can't go wrong with a simple dress like this. (This dress also comes in a striped too, if you want a bolder look than just a solid!)
Find this Everlane Cotton Weave Picnic Dress Here!
I knew instantly I wanted to tie my button down top over this dress to create a pencil-skirt inspired look. And you know what? This ended up looking even better than I thought it would. (As a note, this shirt trick tied over a dress was going to be one idea for the floral dress I ended up switching out!) There is not a skillset or trick needed to do this styling tip: I simply buttoned my top up and left the last 2 buttons undone and tied it up into a simple one pass through knot. I intentionally made it a bit more 'floppy' than a tight knot so it looks more relaxed.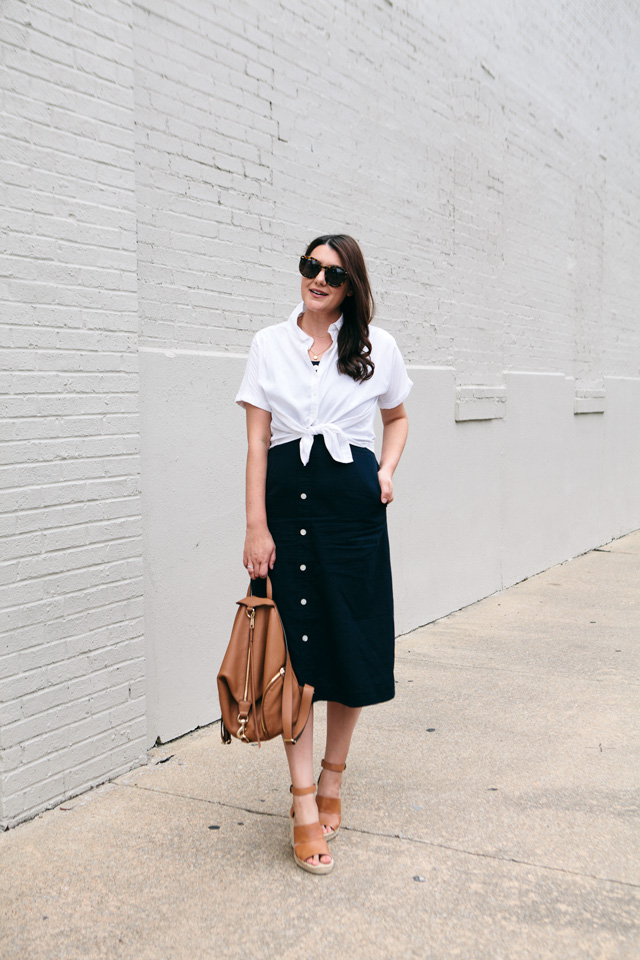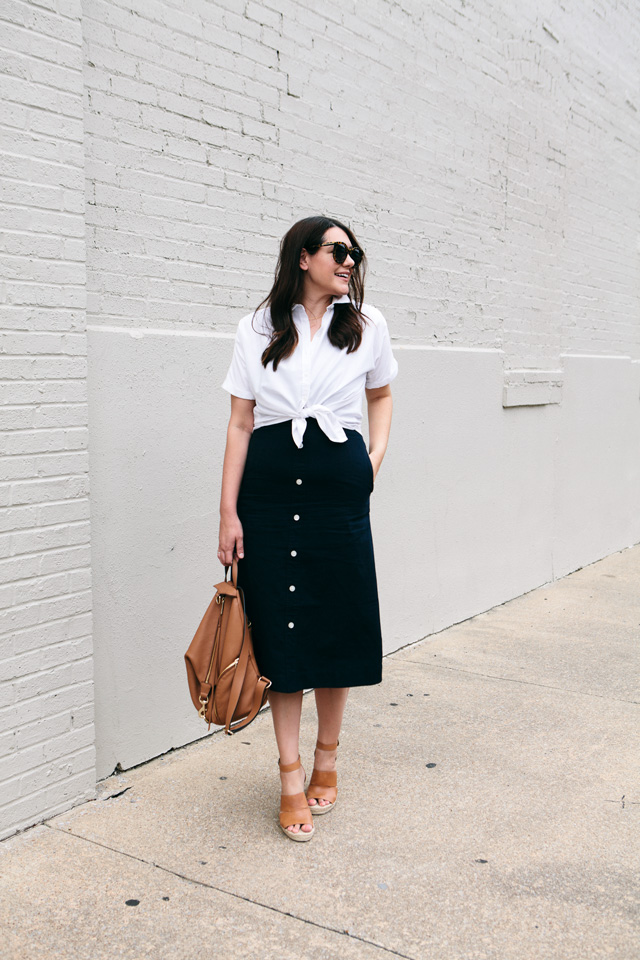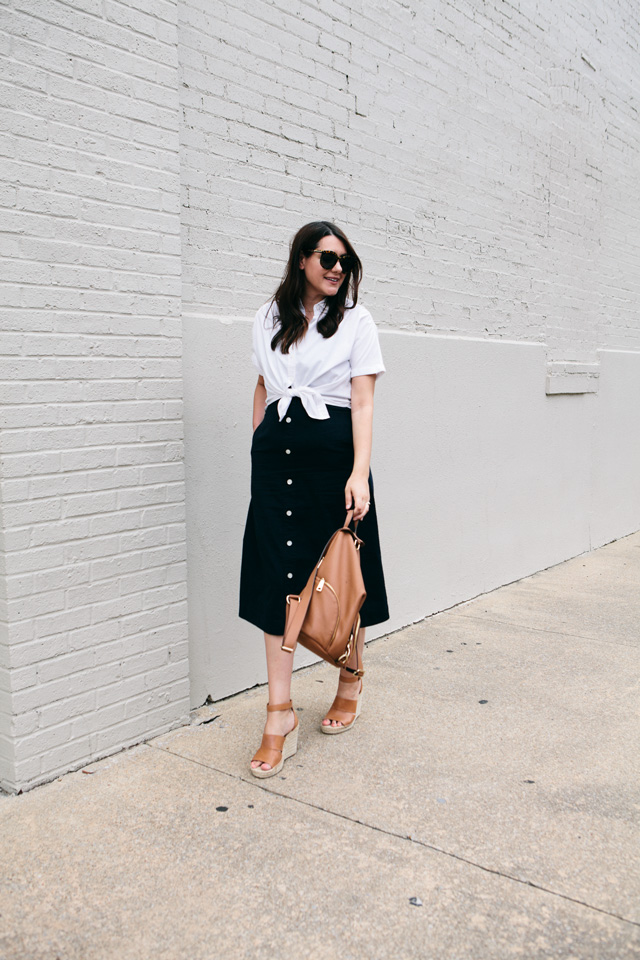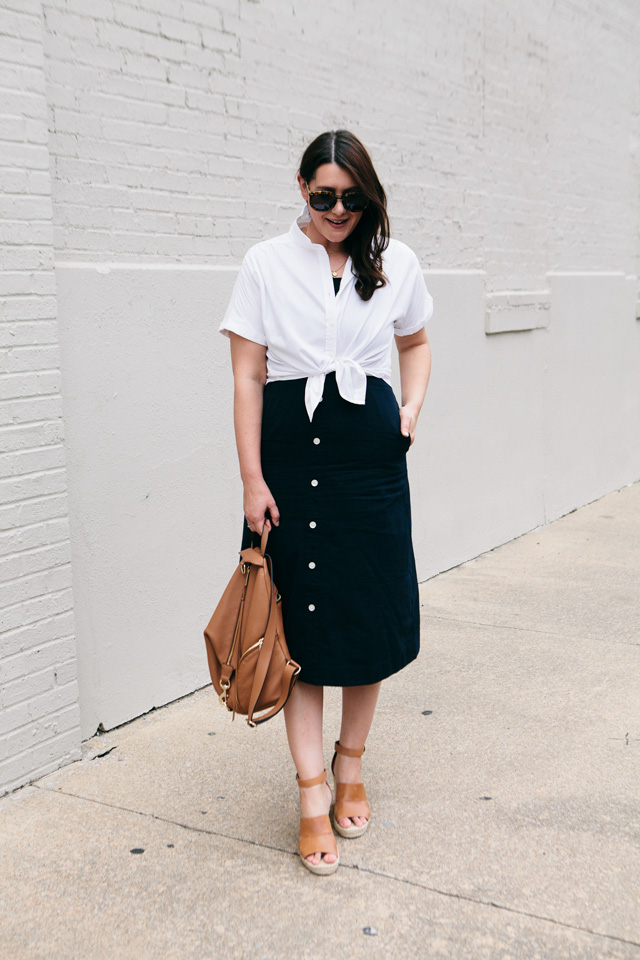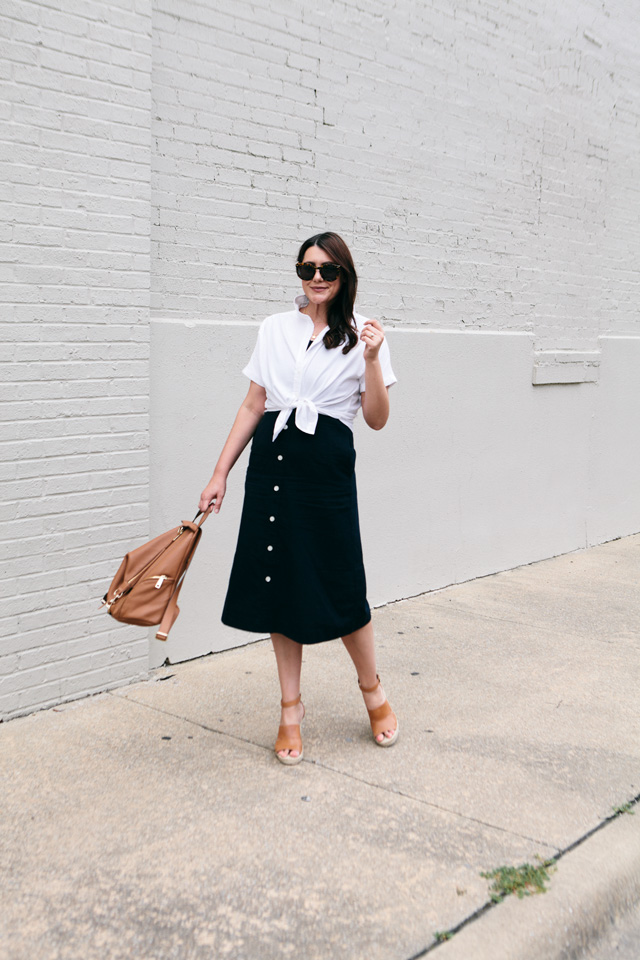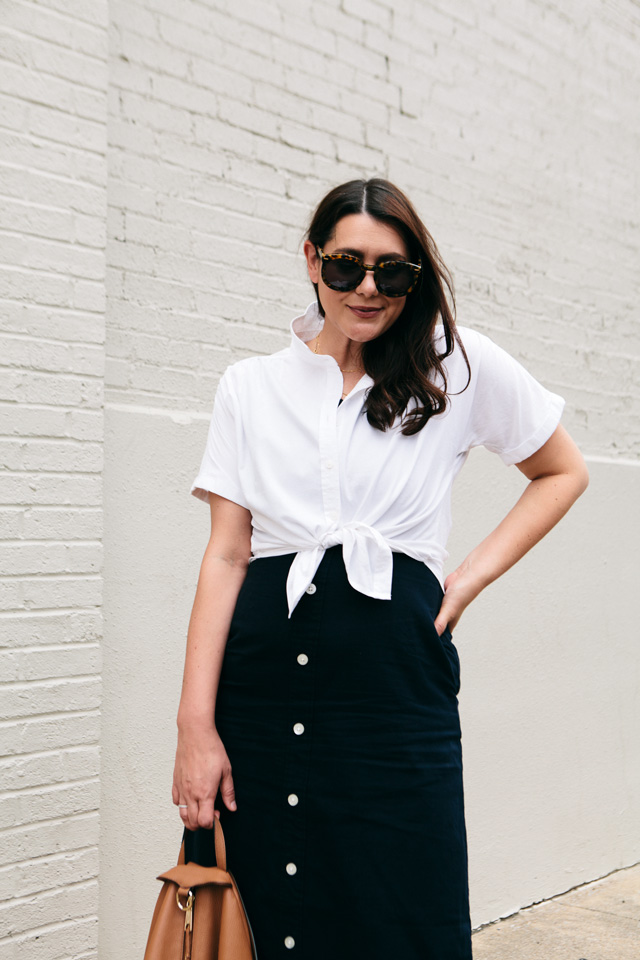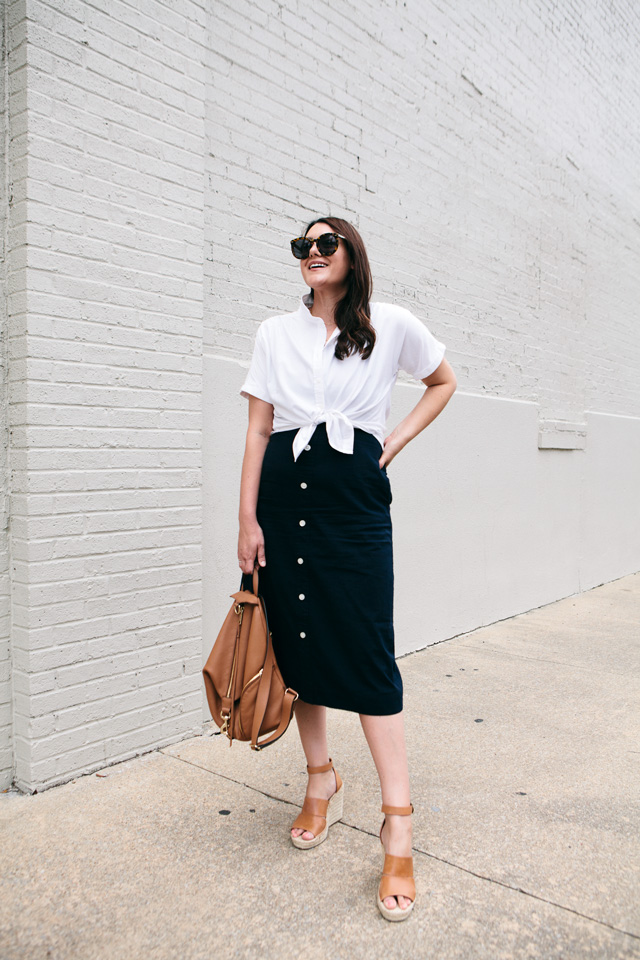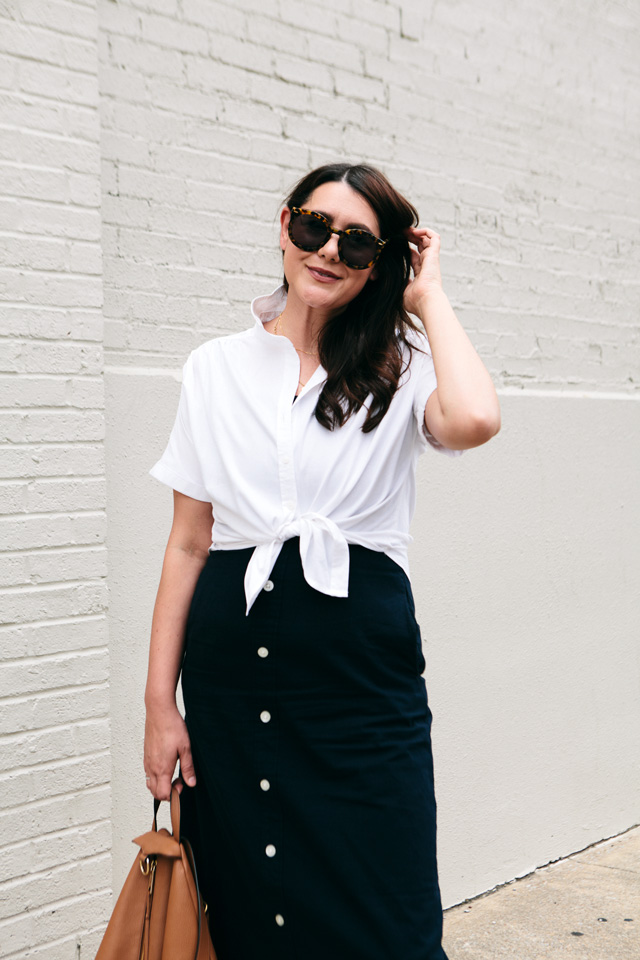 And just like that it feels pencil skirt inspired. This outfit would be lovely for in the office, or out and about if you switch out my wedges for some neutral sandals. (Like these here.) Oh and speaking of shoes, these wedges are now under $50!! You can find them here.
Shop Look #1 Here

---
So then I thought — I want to go really casual with this dress, but this dress is so fancy. I knew my white sneakers had to come into play here and I immediately took a note from Bryan's style and stole his Yankees ball cap. (Side note: do you call them baseball hats or ball caps?? Ball cap just came out naturally and  I'm feeling weird about it.) PS: If you're looking for a cheap but cute option to wear this summer, I found this one from Walmart.com. 🙂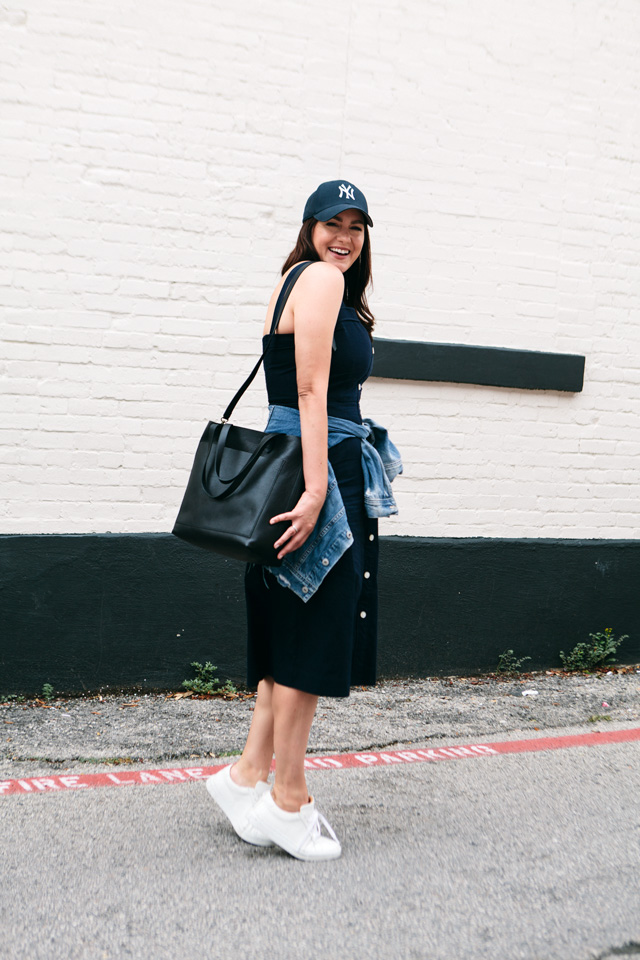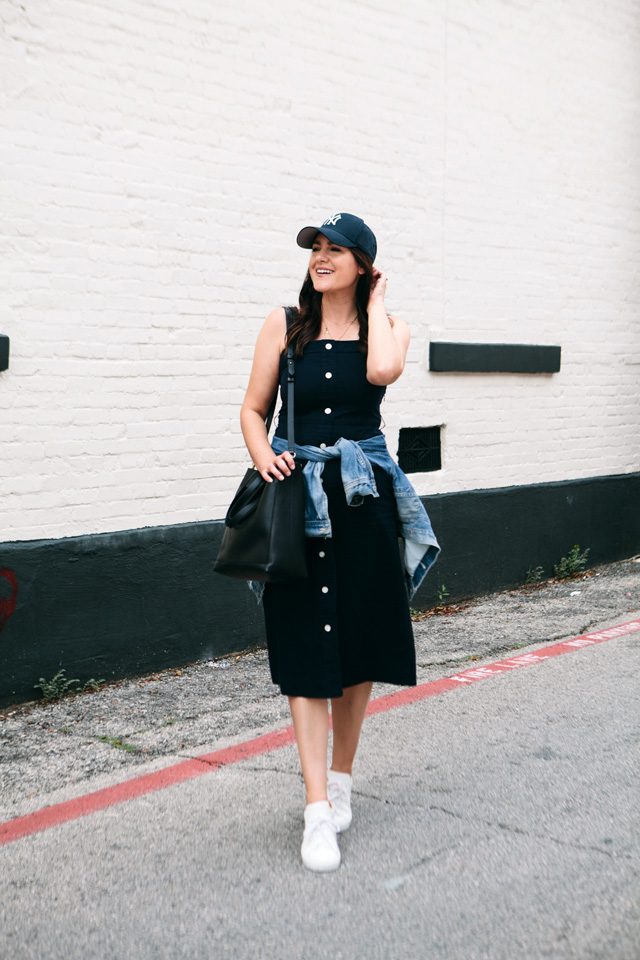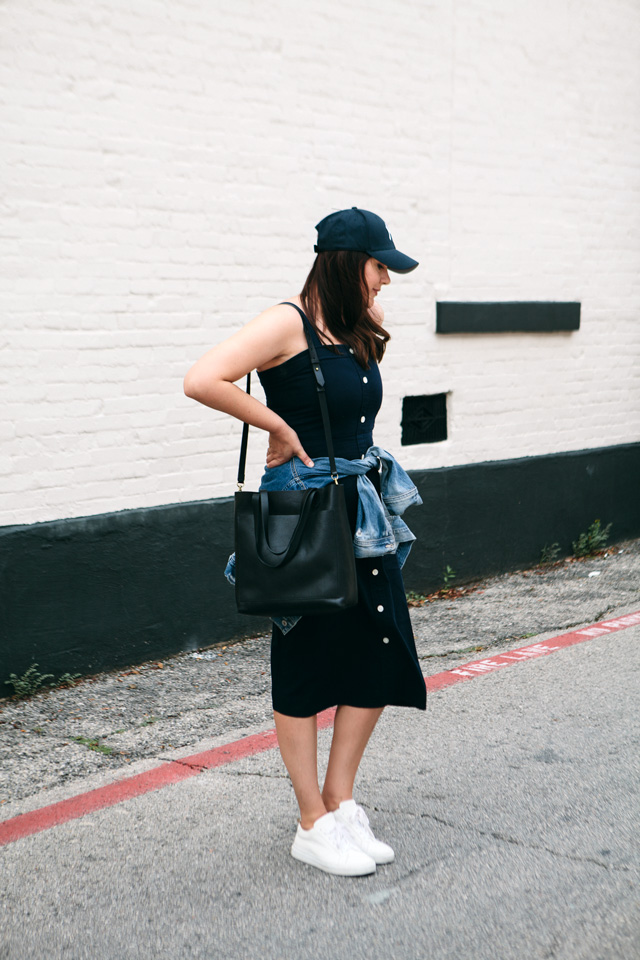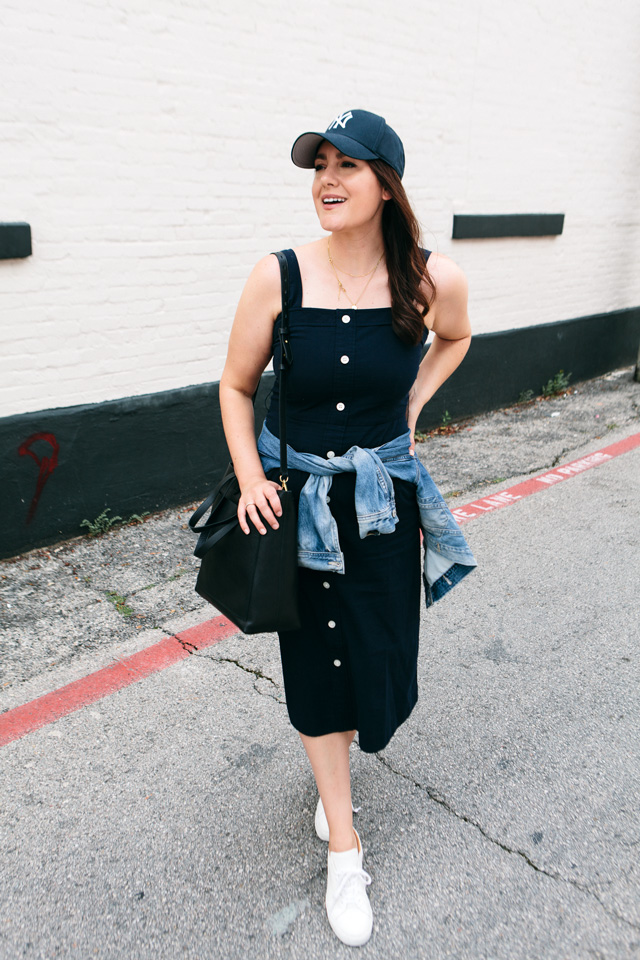 And while the sneakers and the baseball hat are great casual elements, tying tthe denim jacket around my waist is the real game changer here. It instantly made this outfit feel 'everyday' and casual. Plus, it's too hot to wear it outside now but inside most places it's like winter, so it's nice to have around.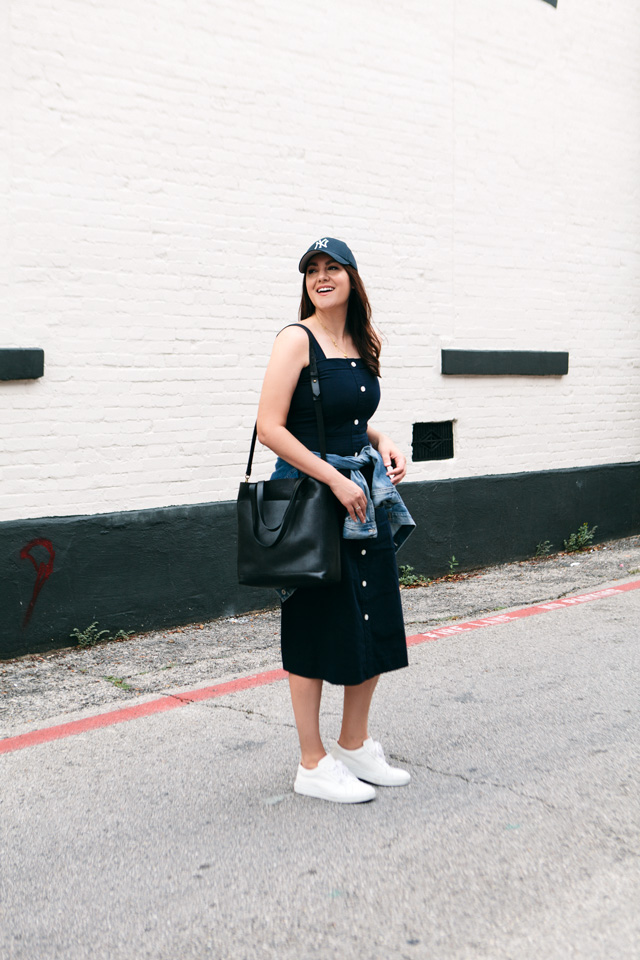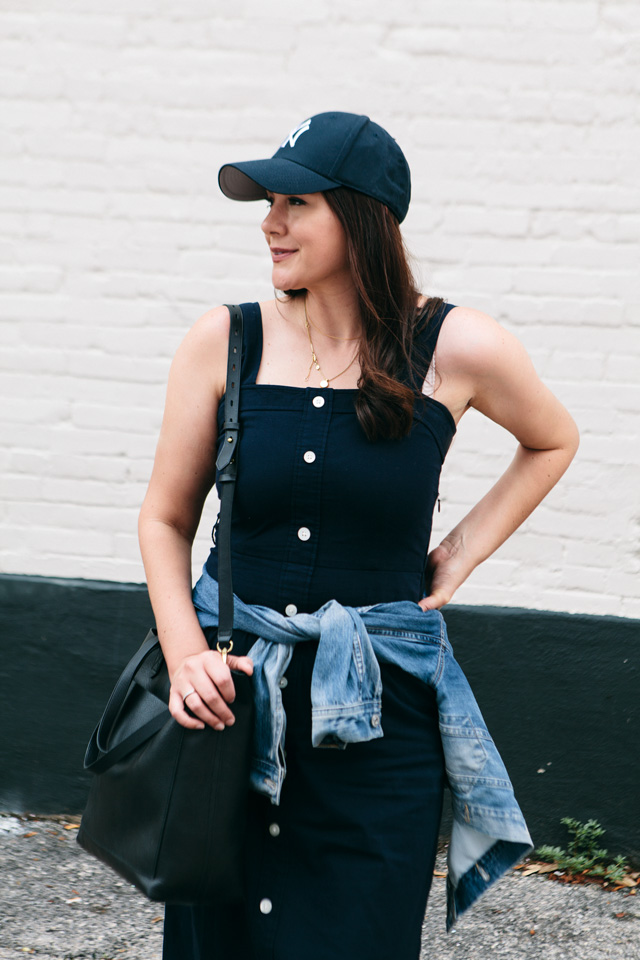 Shop Look #2 Here

---
Which look do you prefer best?? 1 / 2/ 3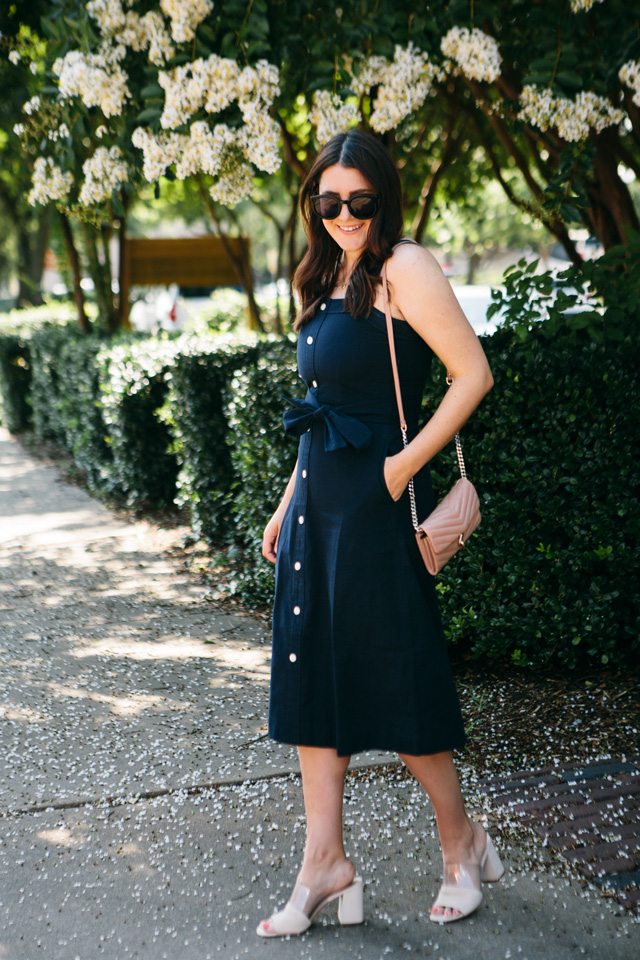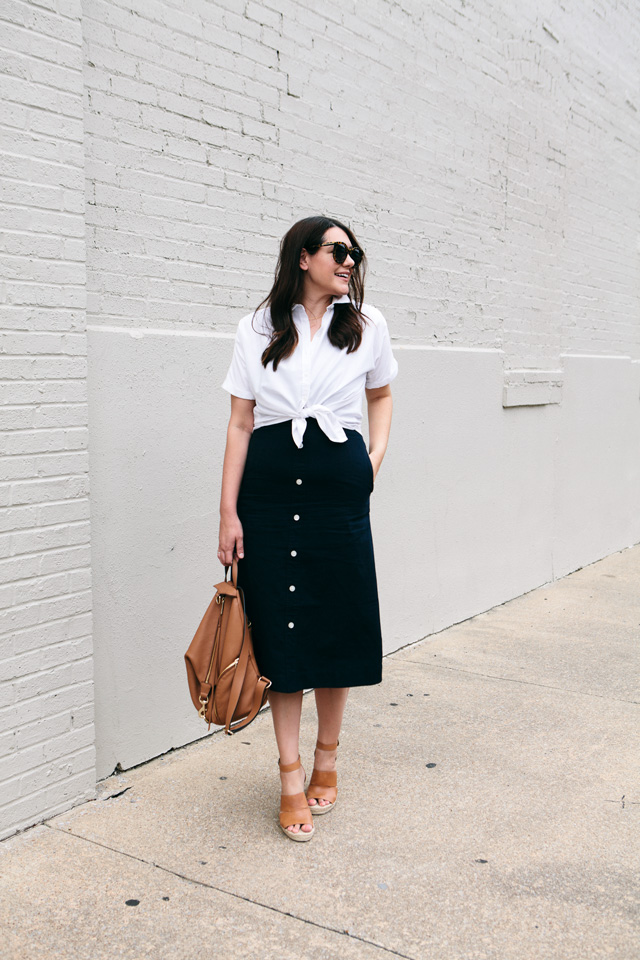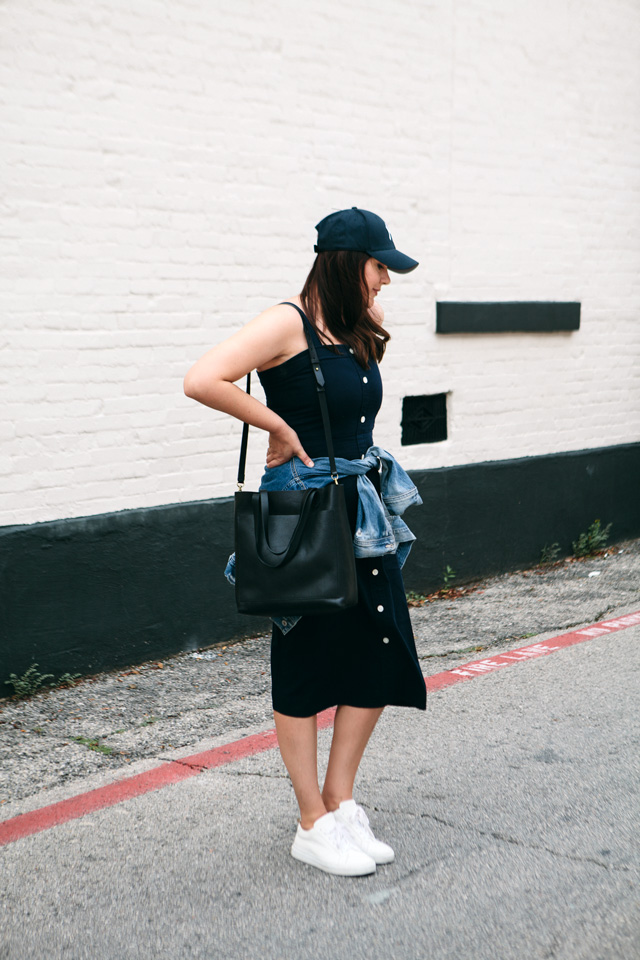 And not to confuse you with more numbers, BUT  this makes outfits 14, 15 and 16! Halfway done with the 30×30 Remix!