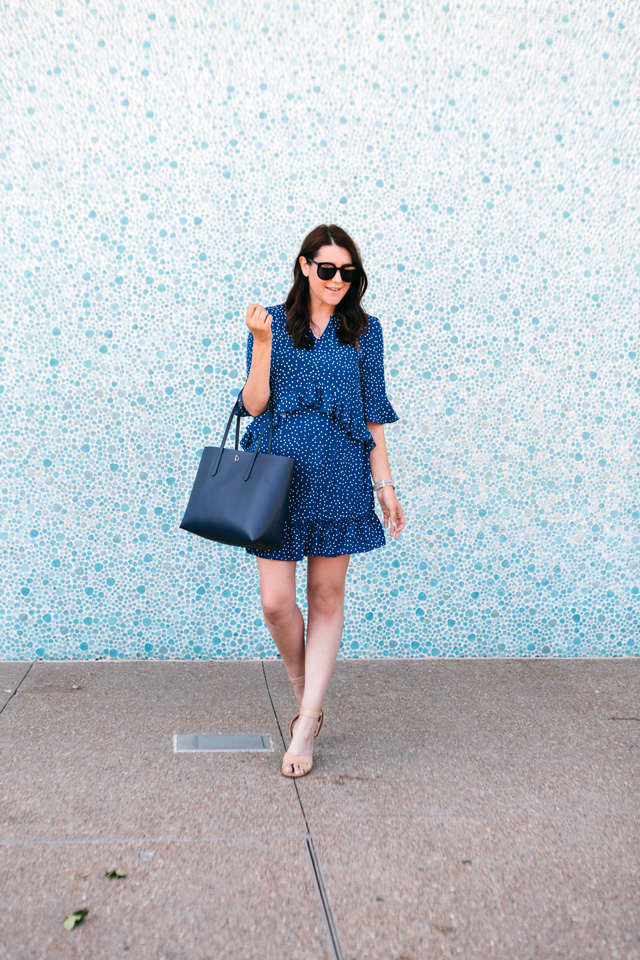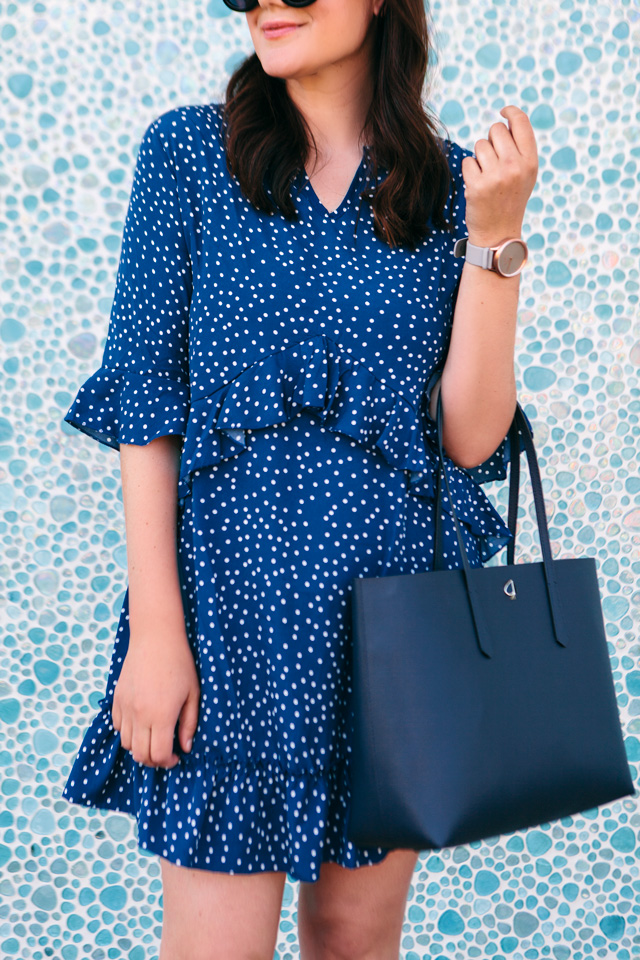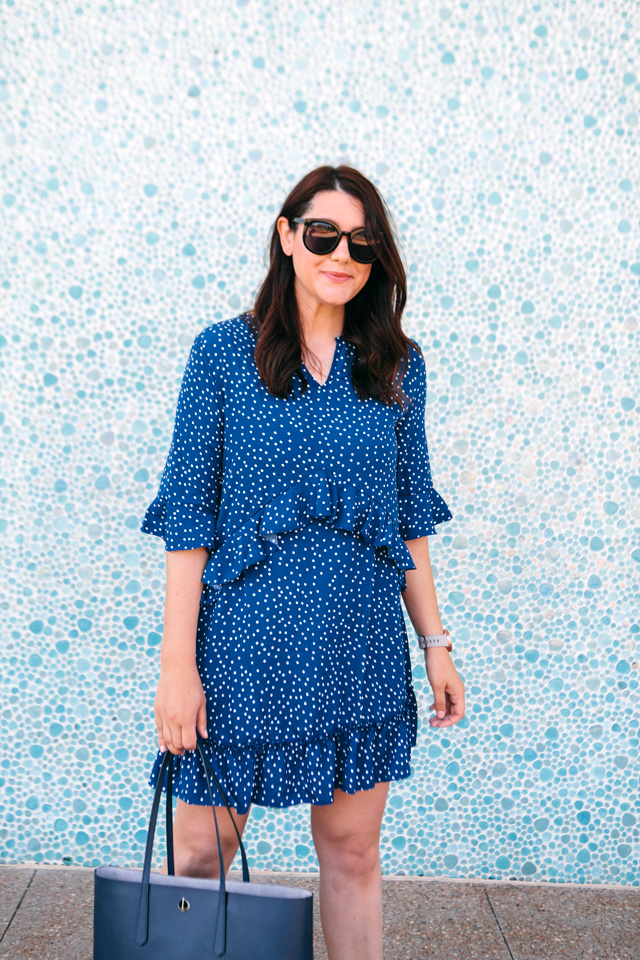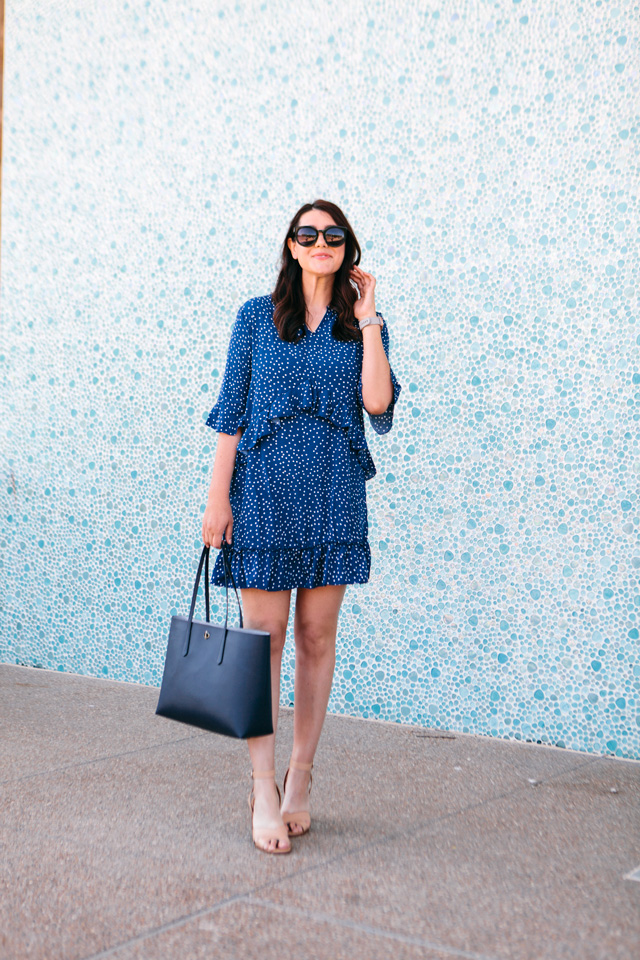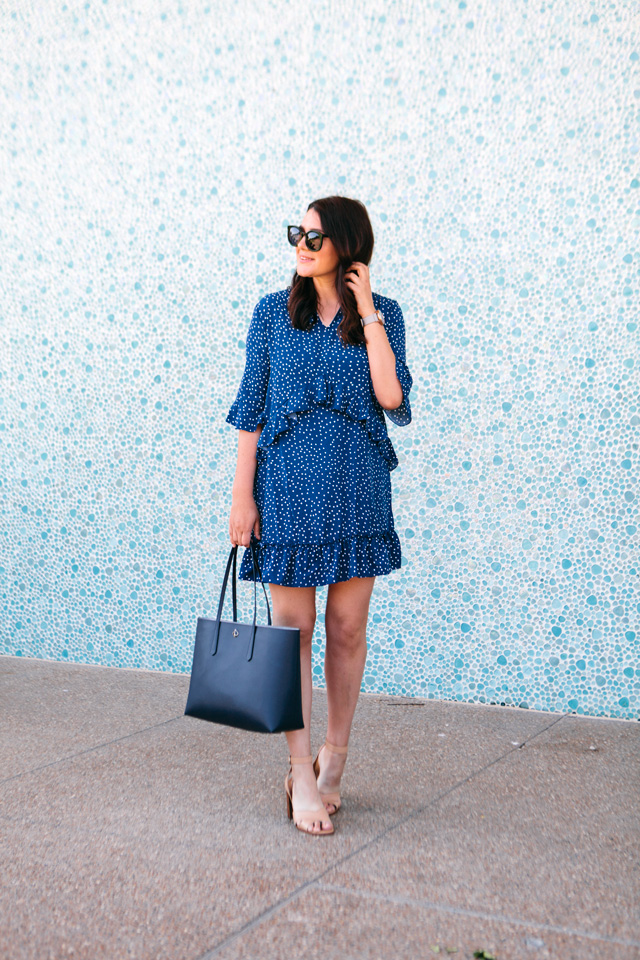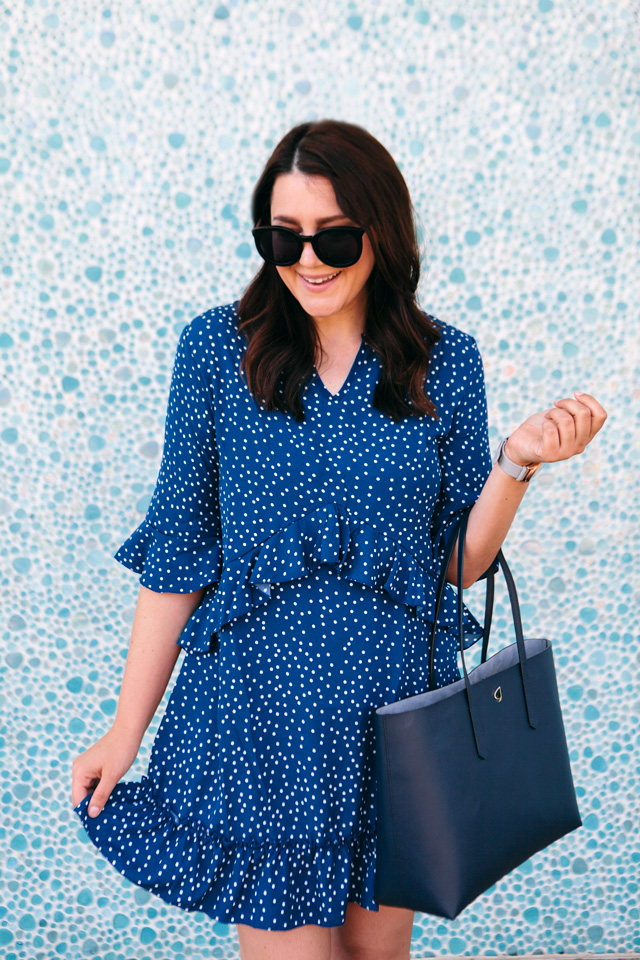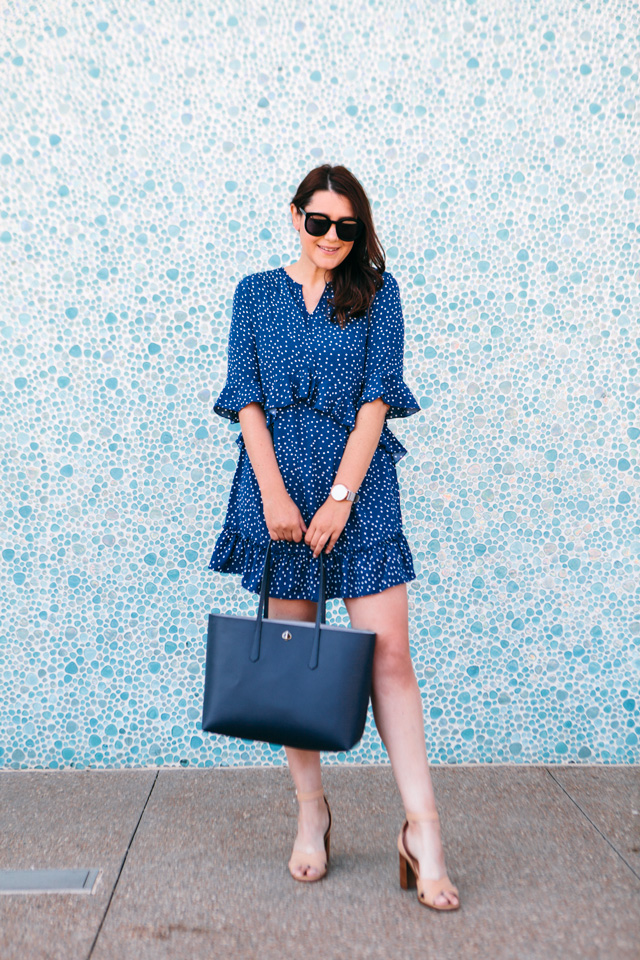 Would you believe me if I told you this wall was actually at a toddler splash pad? If you're wondering why we've never shot here before, this is why. I've always seen it but never thought 'hey we should shoot there!" Until this dress that is. I wore this to a brunch and it was right around the corner from this wall and luckily we had a camera and boom! Photos at the splash pad were taken. Of course you'd never know it right? So let's just keep pretending that parents and their children weren't wondering why a lady in heels was posing for a solid 5 minutes. 🙂
This is another dress from my Amazon Try On! This one is a favorite and comes in a few other shades! I went with blue because it seemed like the safest at the time but now I'm really kind of wish for the red. Of course I know of zero red walls in our city, so maybe blue was meant to be. It's not every day you find a matching wall. This dress fits a bit generously, but I'm in the large for the length. I would say if you don't need length, stay true to size.
Did you know my heels are on sale now? They are the best sandal for spring and summer and they've held up so well. They are wear all day kind of comfortable and they don't rub or blister. It's a win-win situation. You can find them here!