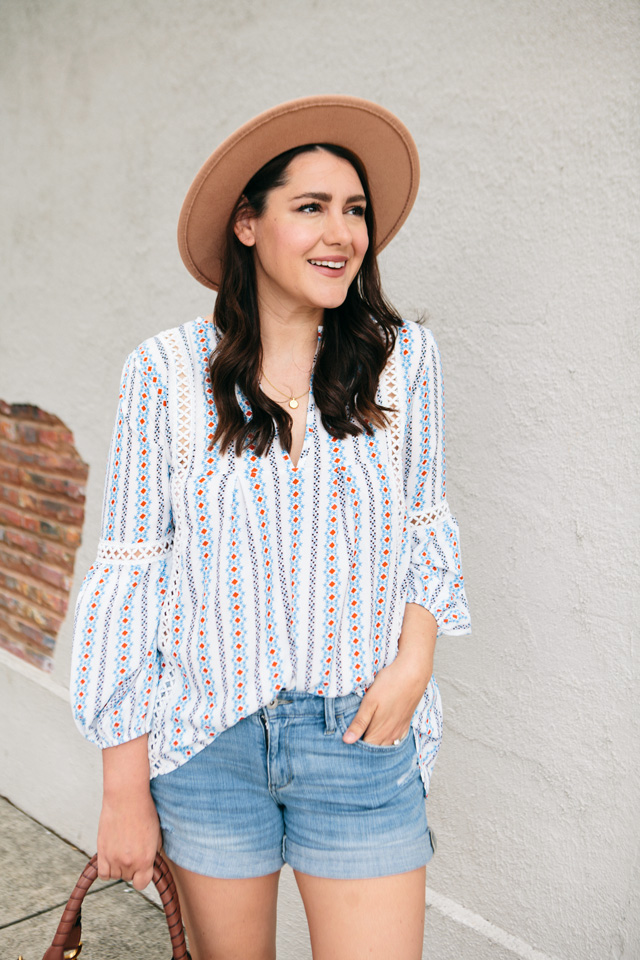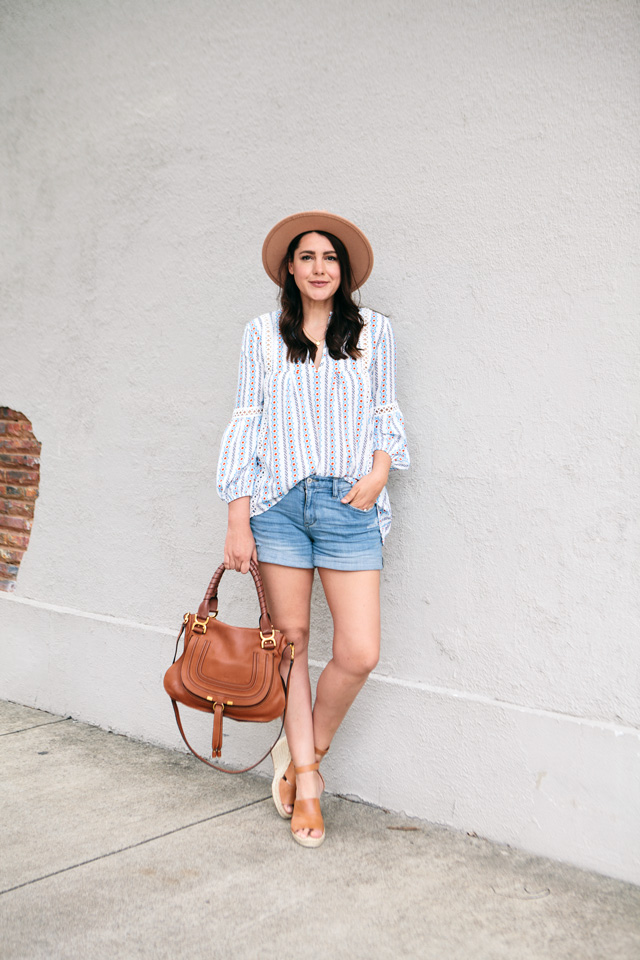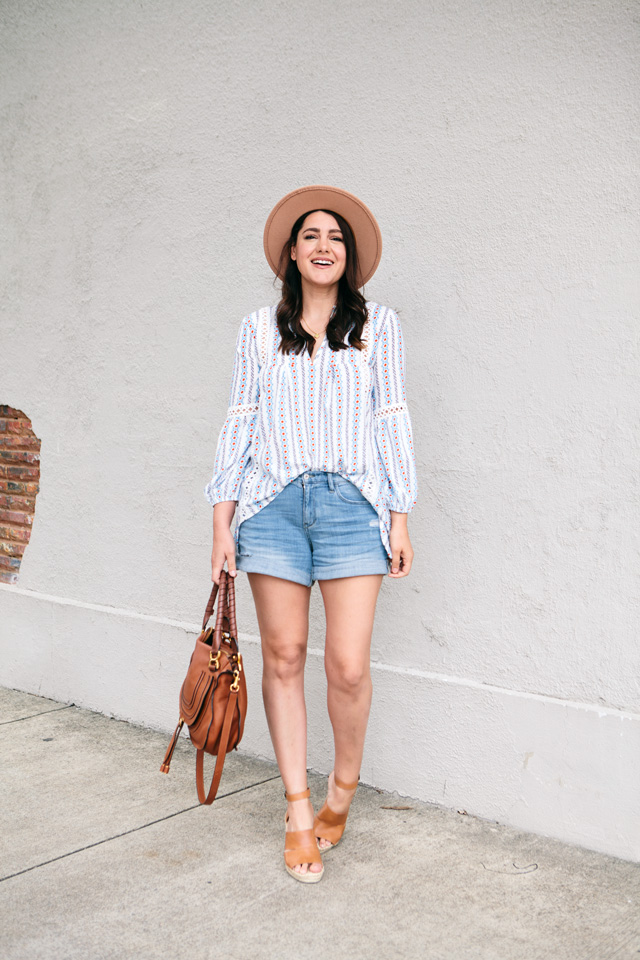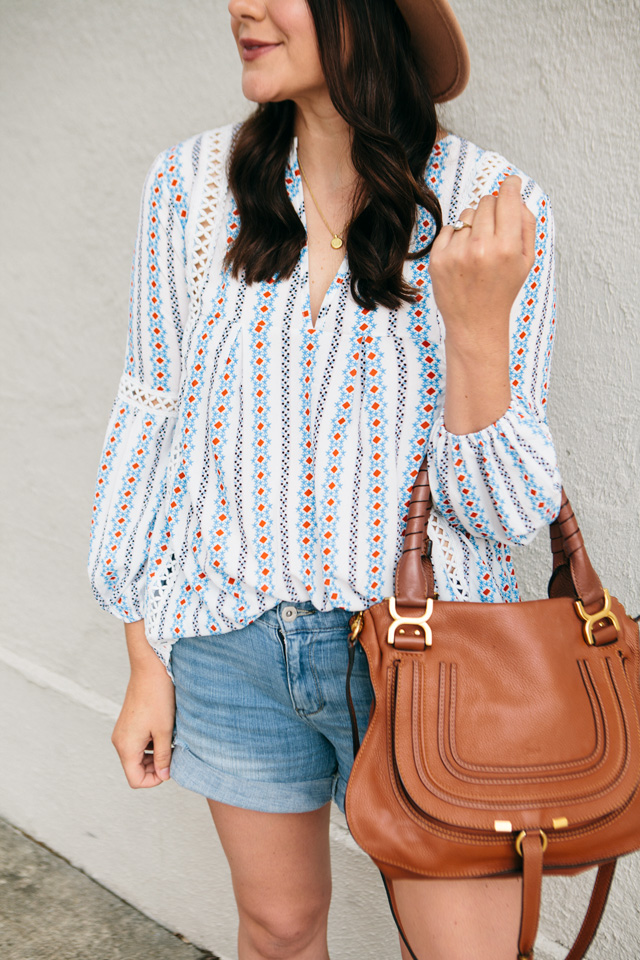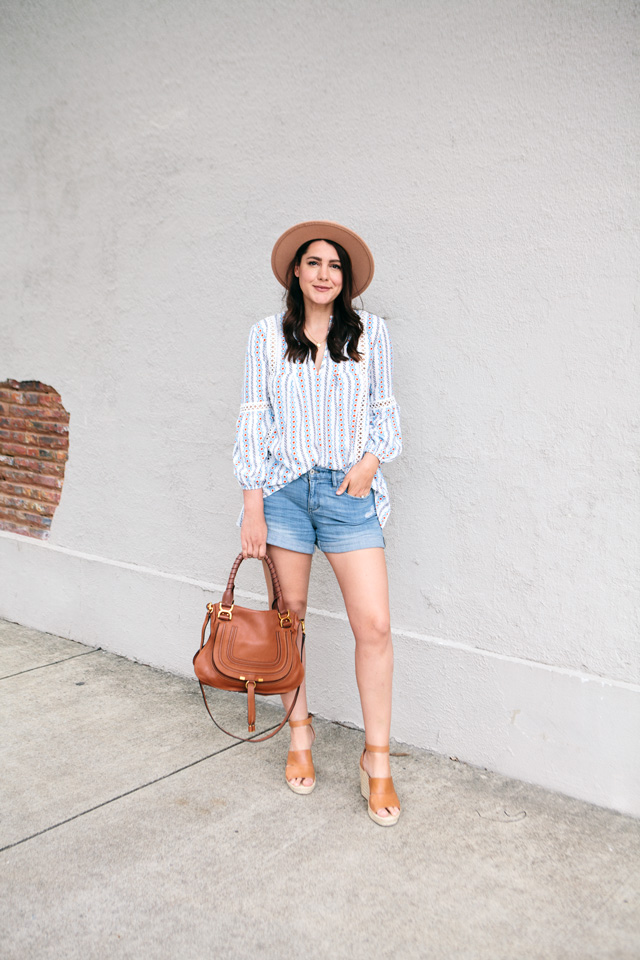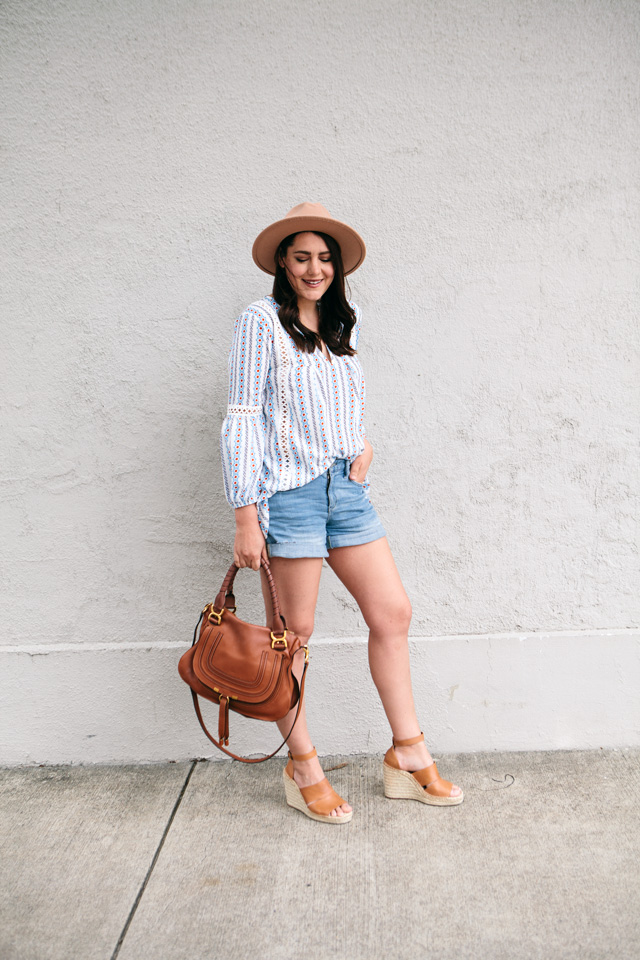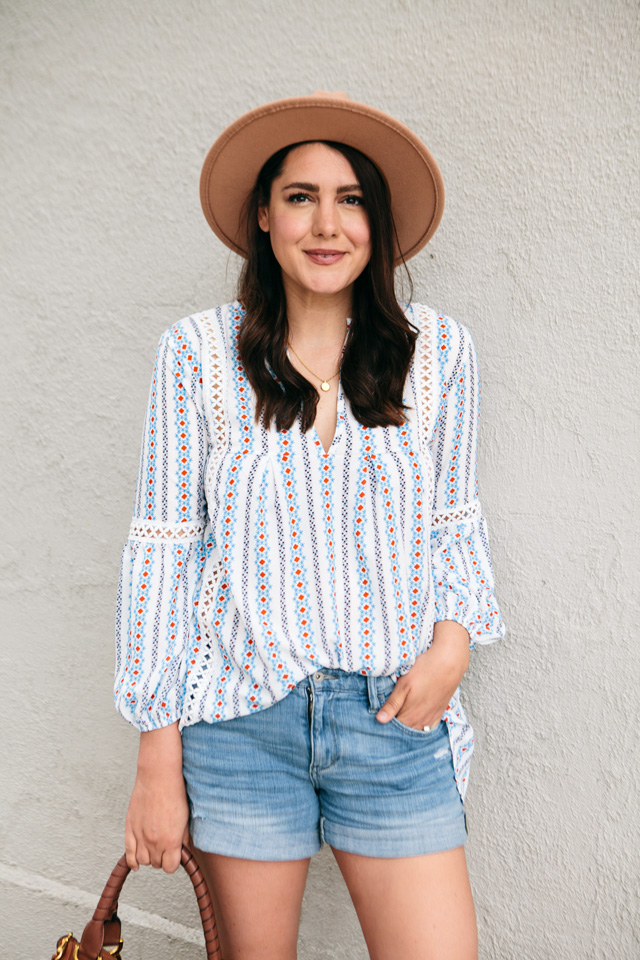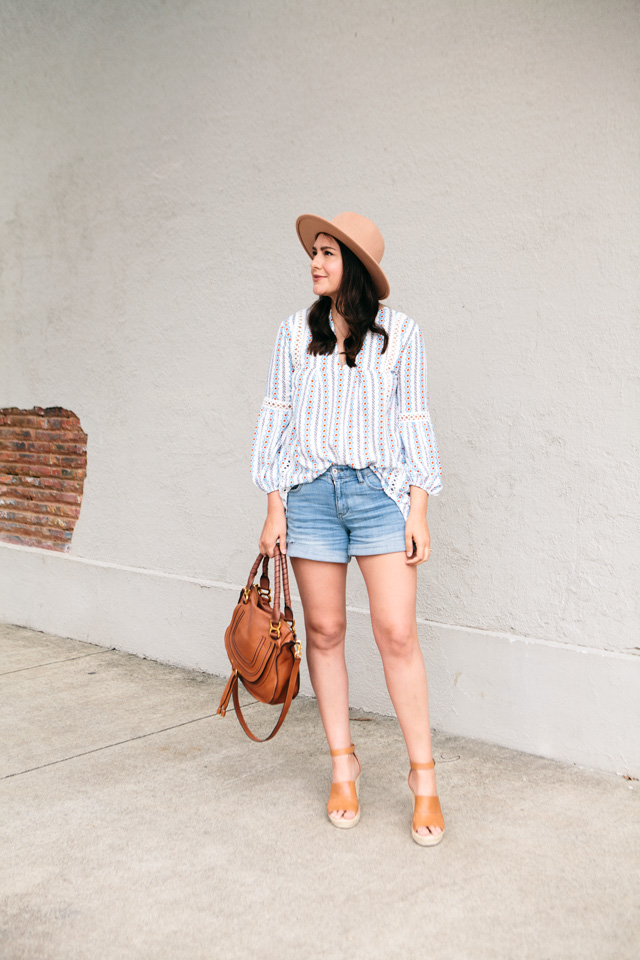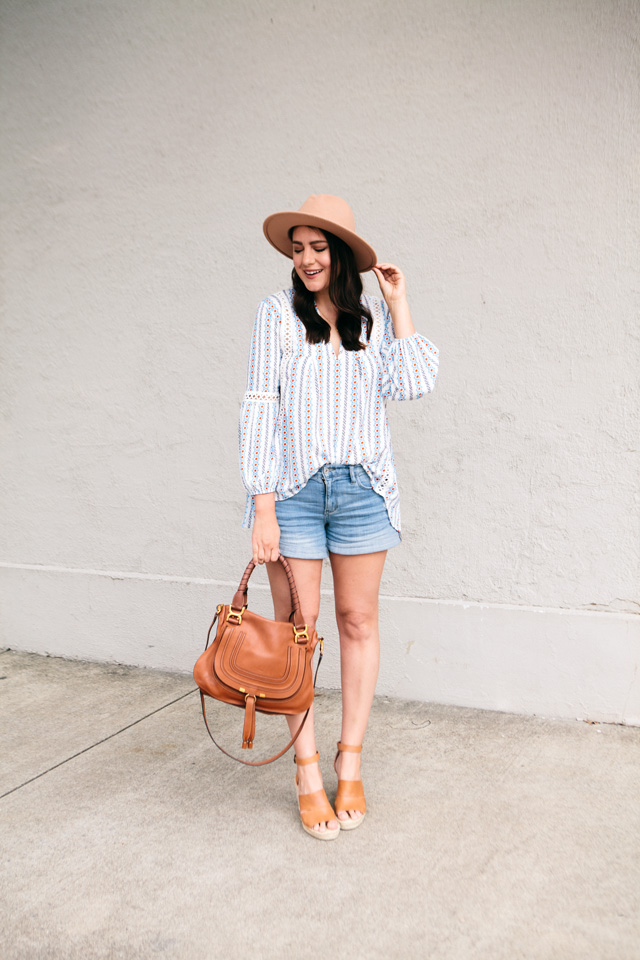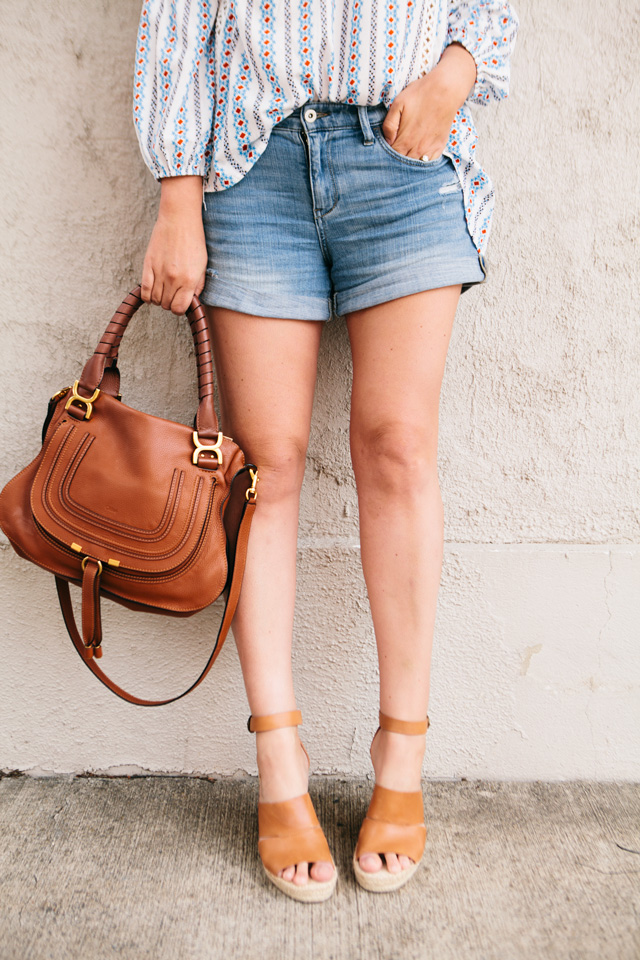 Happy Weekend! It's Friday here and a special someone's birthday today! It's my sweet husband's birthday — you know him as the silent guy on my IG stories, the fabulous photographer behind our blog and the heart of our family. We are are celebrating all weekend long because that's what you get to do as an adult. Birthdays can be all week or month long if you like. (Although I do draw the line at all year long. That's a bit overkill.)  So happy birthday to my love of 14 years! And thank you for taking photos, even on your birthday 🙂
This top was probably the favorite of the try on from last weekend's Amazon haul. It's actually my favorite, too — so I'm glad that we are all on the same page! I didn't think I'd like it as much as I do once I got it in but I find myself throwing this exact outfit on a lot. This printed top is lightweight and easy to wear with jeans, white jeans, cut-offs or denim shorts, or even a tailored pair of shorts! I've linked a few options below if you like this top but maybe aren't a fan of denim shorts! As far as the cut outs go, I don't feel like I need a camisole or anything for extra coverage. It fits true to size, but is loose fitting. You can find my top here.
Pair this top with These Bottoms

Speaking of shorts, I picked these shorts up from an Anthropologie dressing room try on about a month and a half ago and I love them. They are the right amount of relaxed and fitted. I feel like denim shorts right now are very fitted and that is great if that's your look, but I don't know if thats MY look. You feel me? So these are a boyfriend fit and I love it. Plus this color is a nice casual shade which is all I really want to wear them as. You can find them for 20% off this weekend at Anthro! They are having a sale through Sunday so if you've been eyeing some things at Anthro, 20% is a nice surprise! You can find my shorts here!
Find the Anthropologie Weekend Sale Here!
***
Thank you for all of the heartfelt responses on today's post about the 30×30 remix! I'll make a details post on Monday and post my first outfit — I am SO excited! See you then!