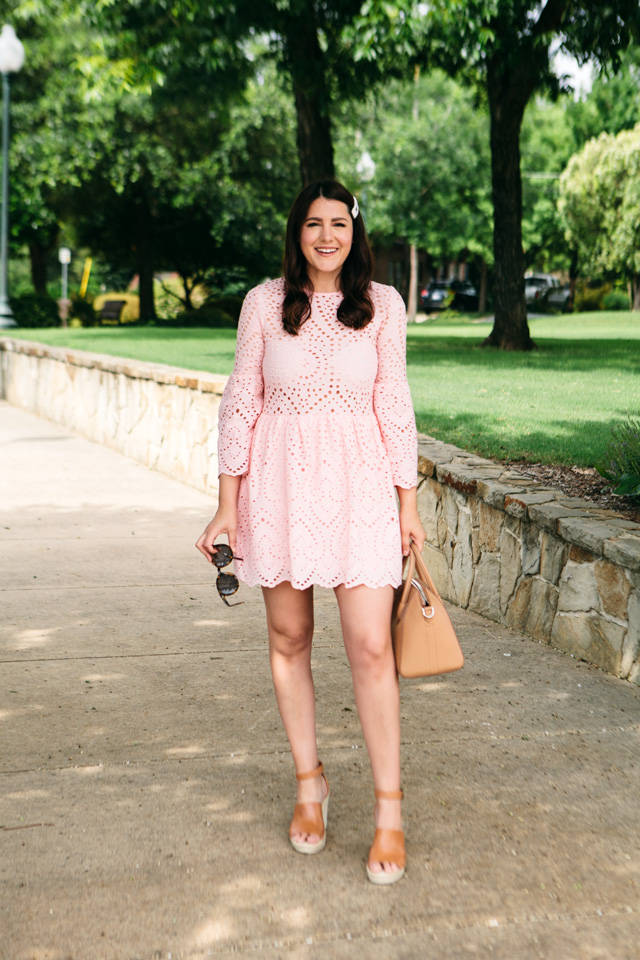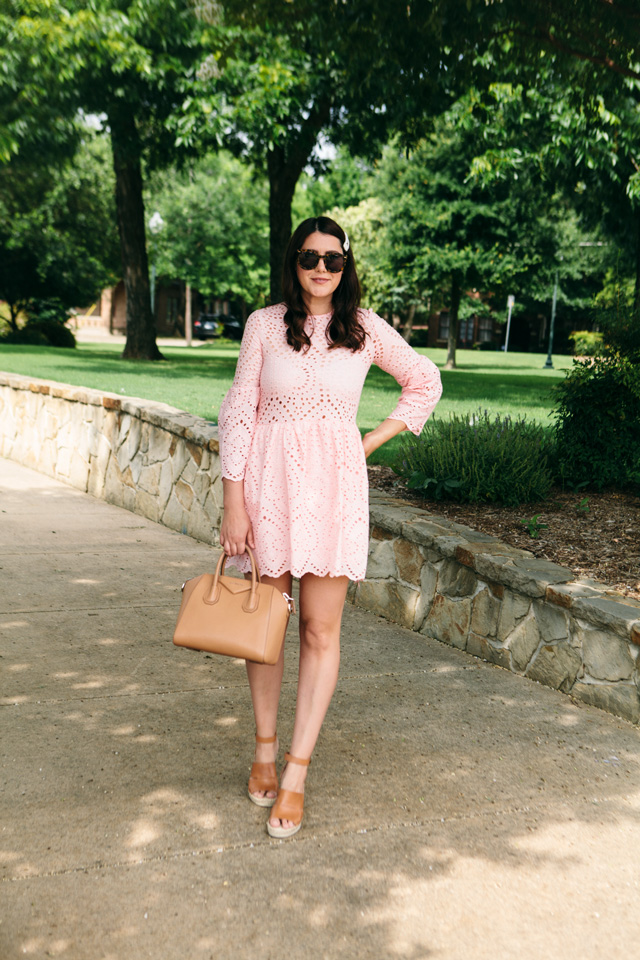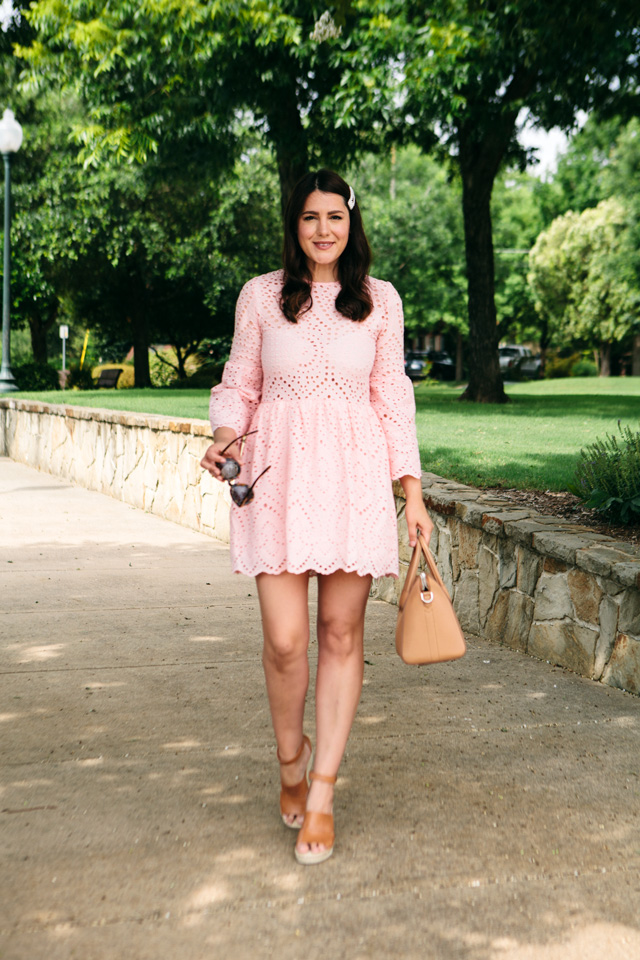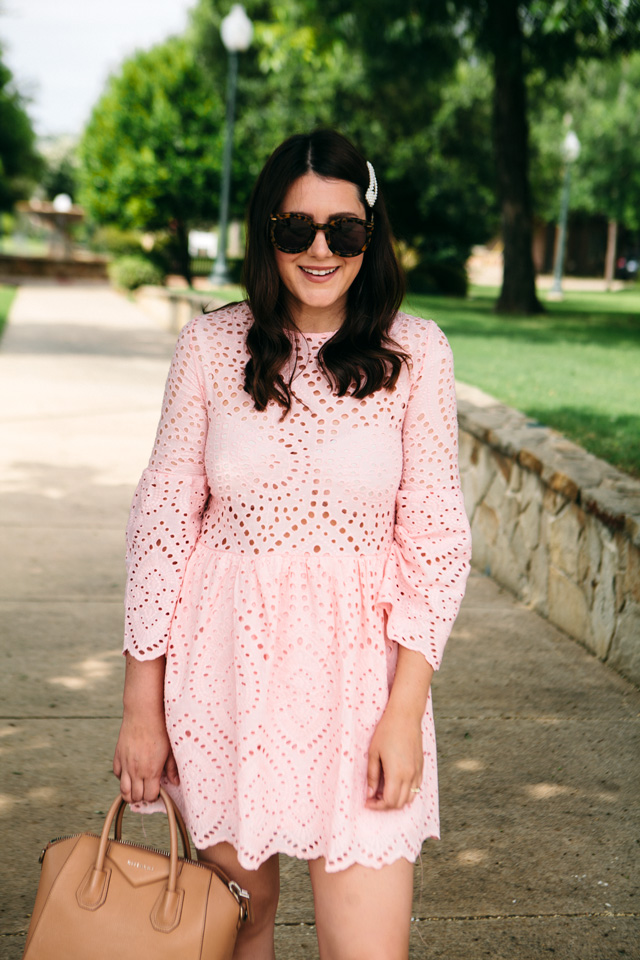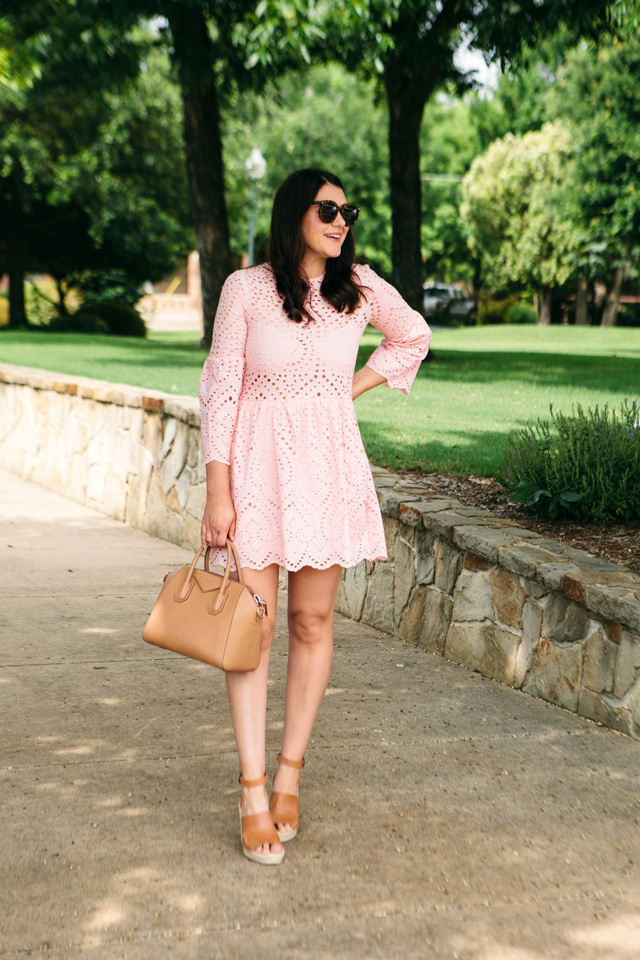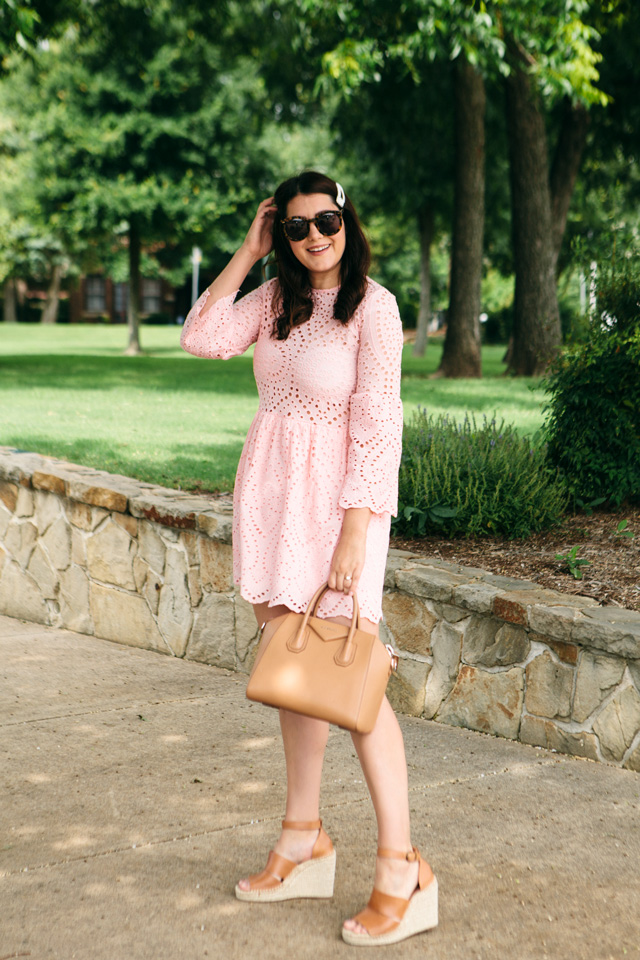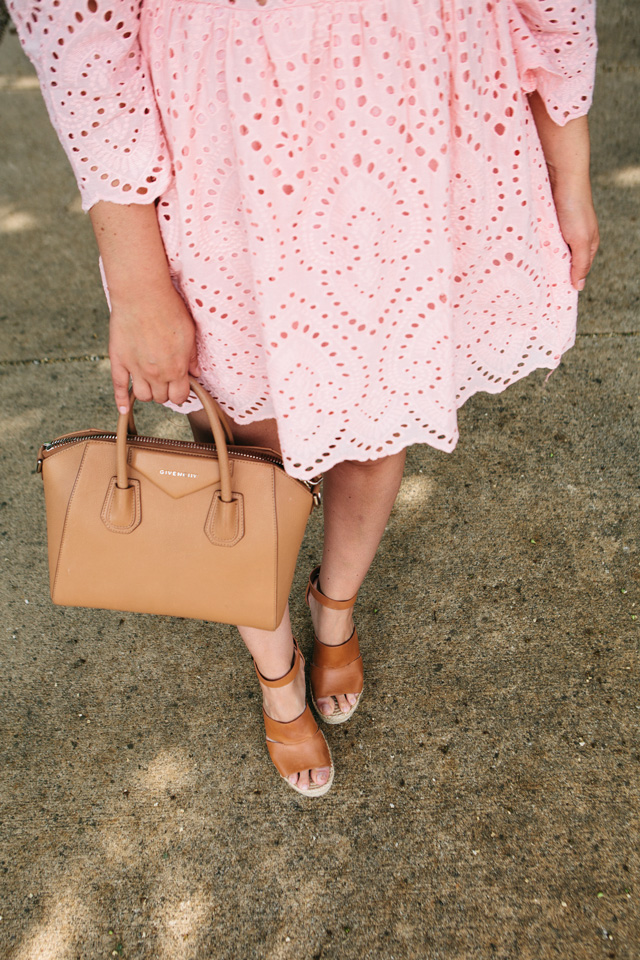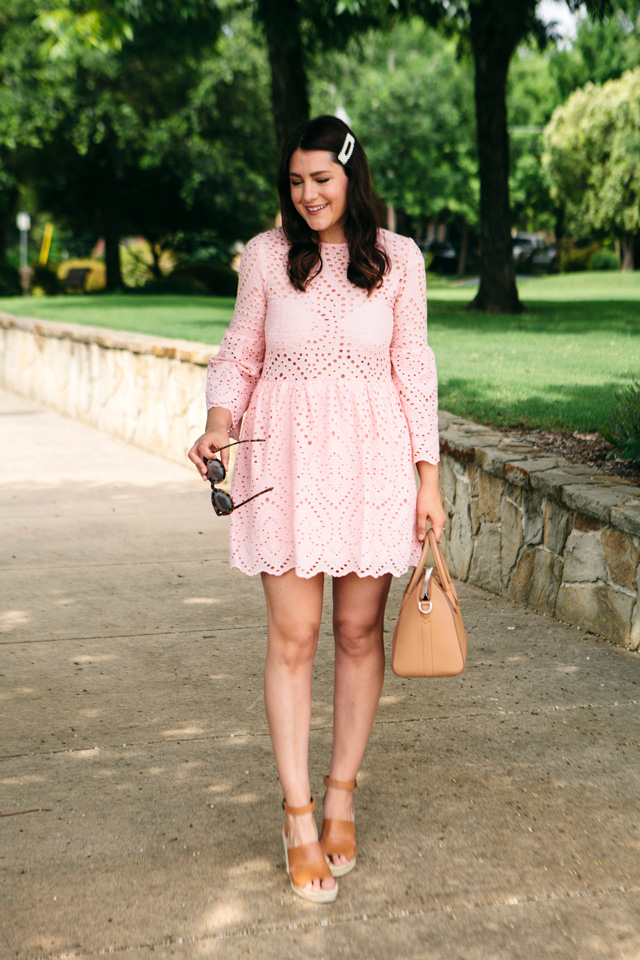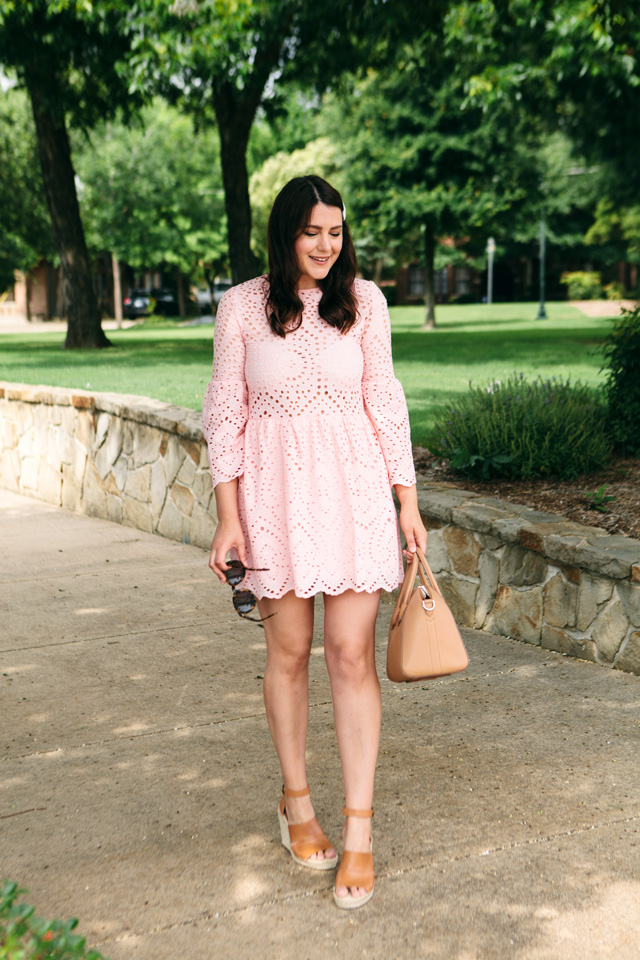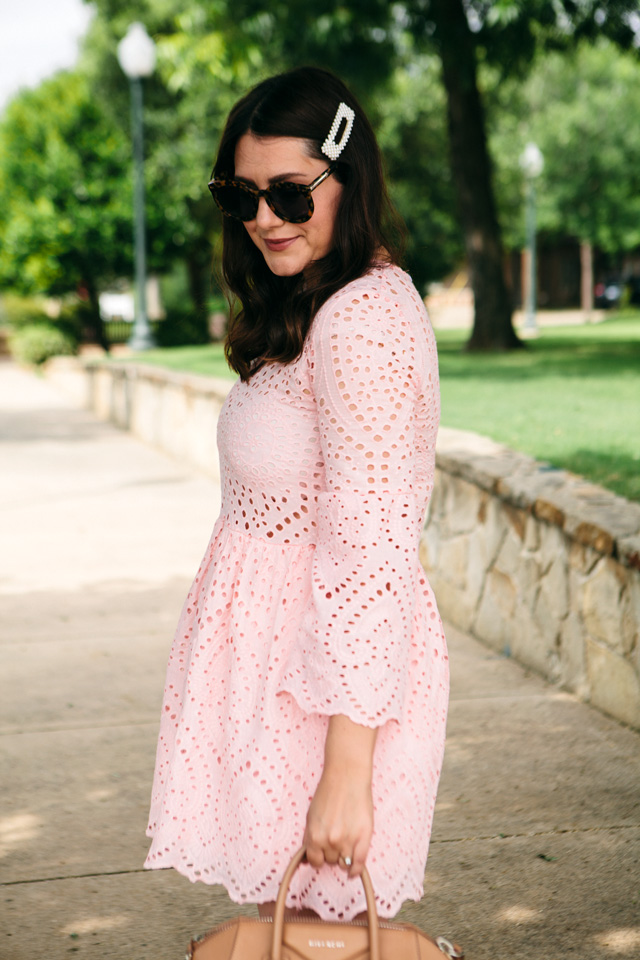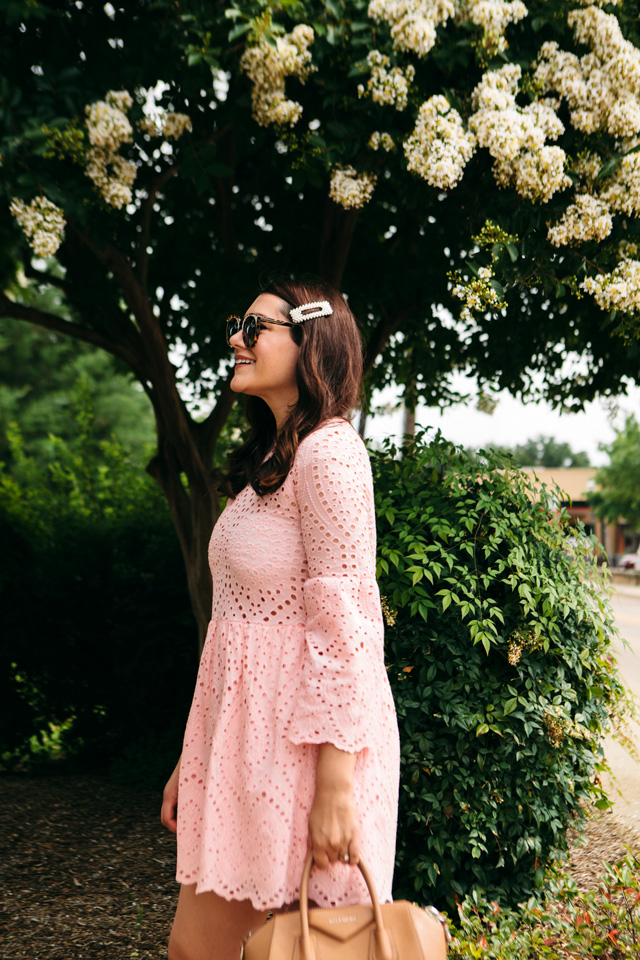 Happy Monday — and happy June! I am so aware of time now with Gemma, since we still count her months (she's 22 months in June!) and I can not believe we are a) already to summer this year and b) that I almost have a 2 year old! Time flies after that first year and I'm kind of sad about it. I want to keep her in this cute little toddler stage forever. She's learning new words every day and she just loves life. She's just the best form of sunshine I've ever seen.
I didn't mean for that first paragraph to turn into an ode to my daughter but sometimes the poetry just flows. 😉
I am so excited about this dress I found from Amazon! I did a try-on yesterday on my Instagram stories and this one was a favorite. If you are looking for a dress to wear to summer events, this one is the one. This dress would be perfect for showers, weddings, date night, vacation — I mean I could go on! Or if you're boring like me and you've aged out of all the fun showers then this dress is perfect for a date night or just to look nice on a Monday. 🙂 I can always find a reason for a pretty dress.
(I have fit info below but I am in the large. It fits like a size 8.The bottom is lined but the top is not. I opted for a light pink bra and the eyelet doesn't bother me, but you could easily layer a camisole under if you would like more coverage.)
I'm so glad I picked up these shoes for summer! They are quickly becoming a favorite and by favorite I mean you'll be seeing them A LOT this summer.