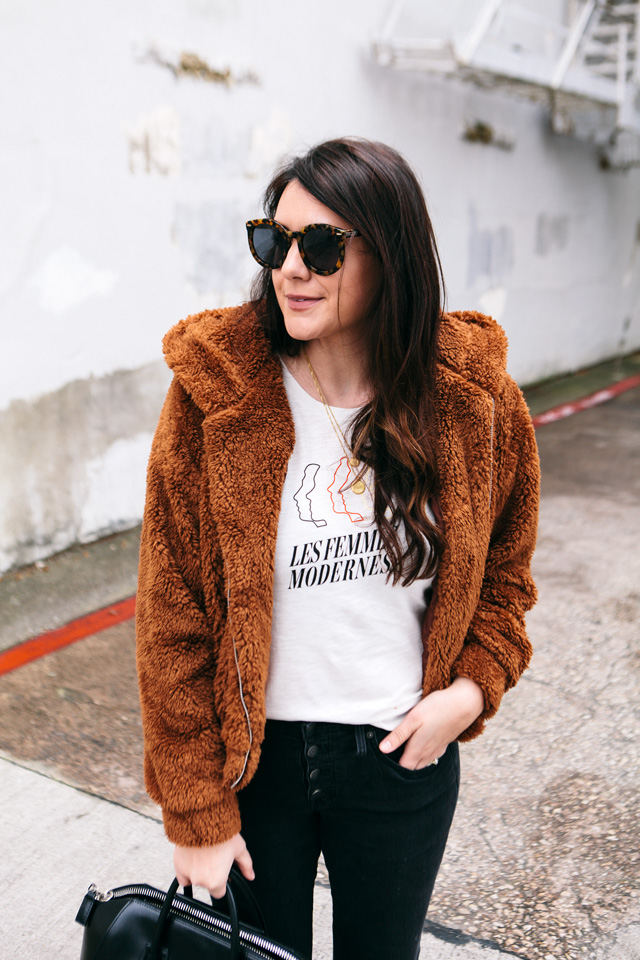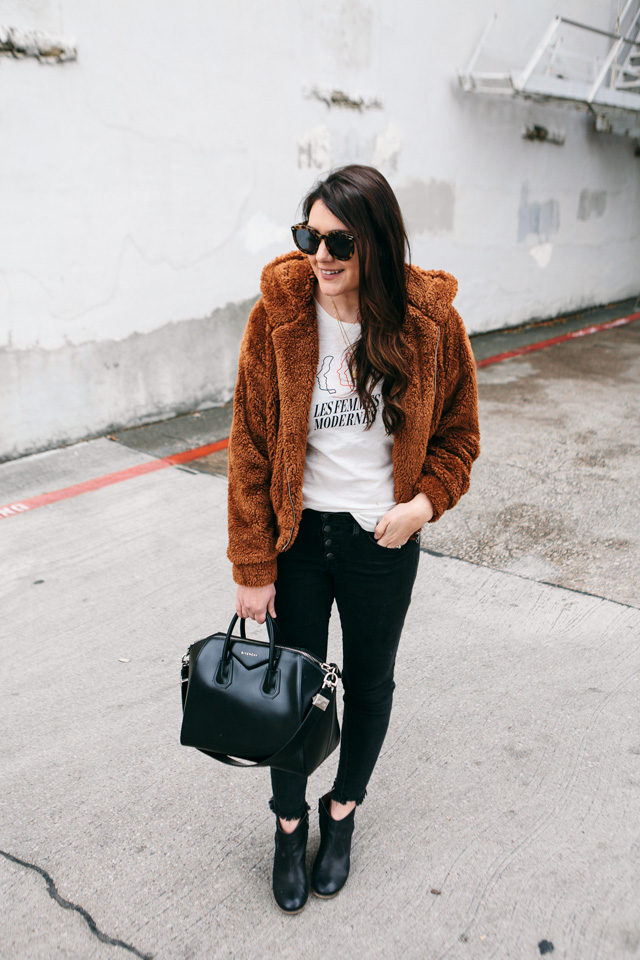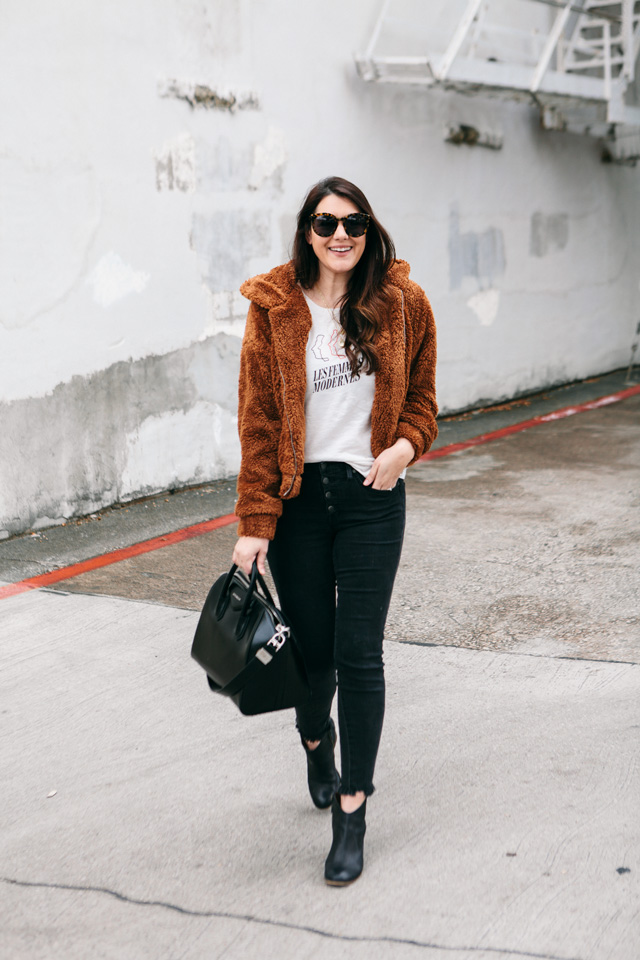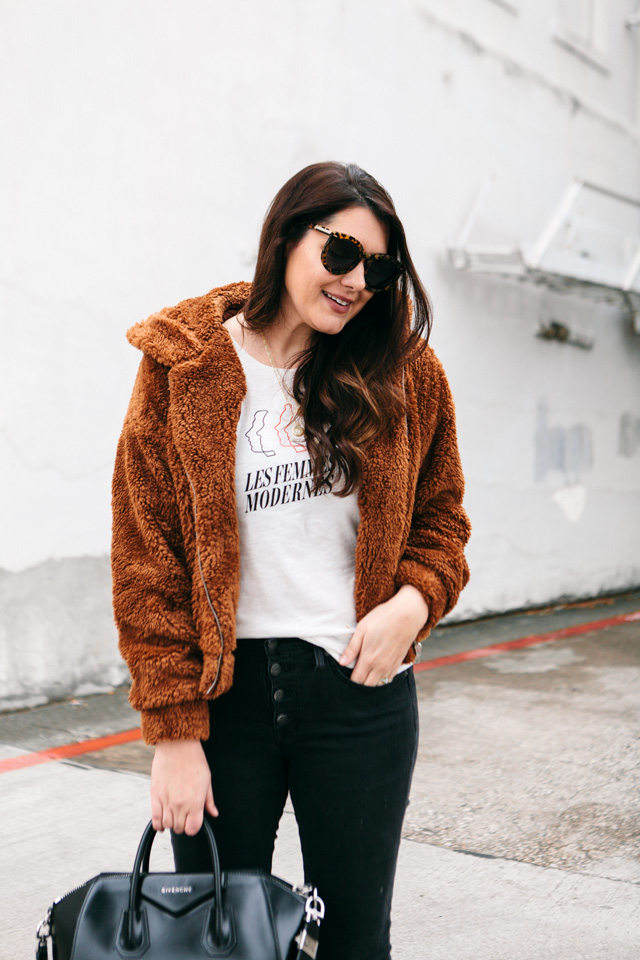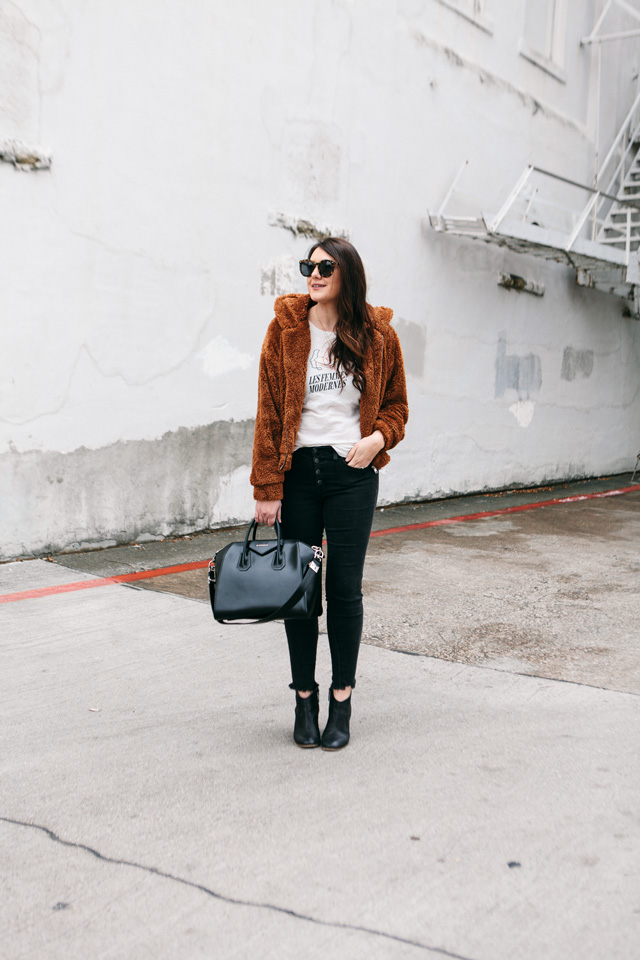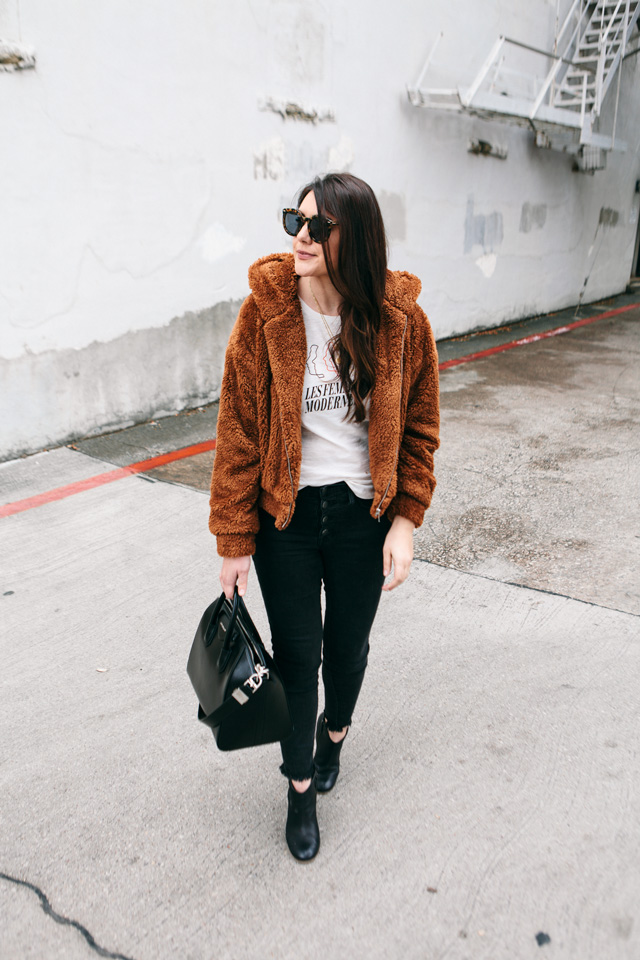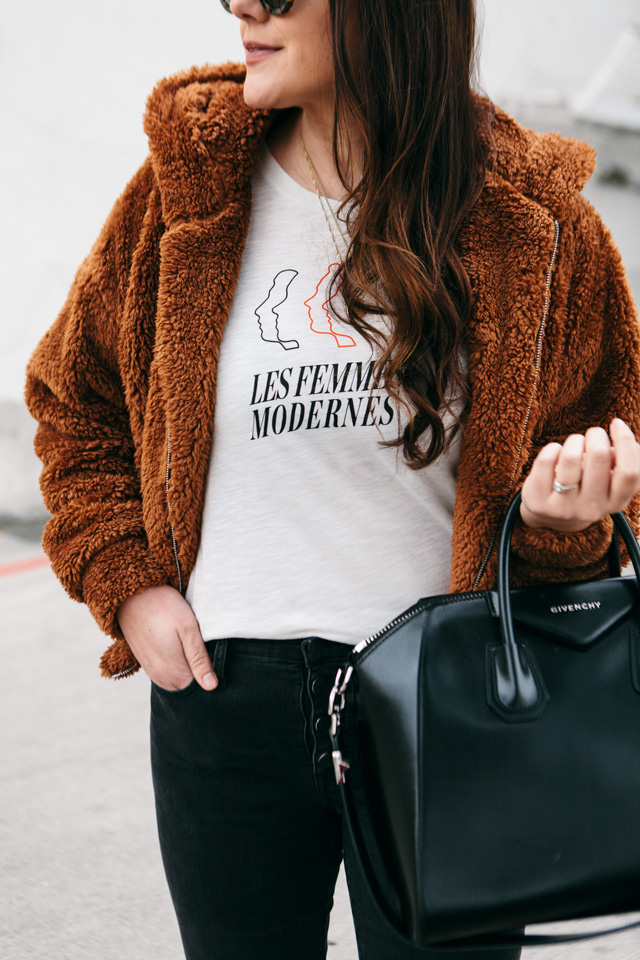 I'm 100% here for this teddy jacket look. I kind of feel like a little kid again in this trend, but I love it. Gemma loves it, too mainly because I look like a bear. She loved wrapping up in this jacket yesterday when I brought it home. Do they make kid jackets like this? Adding this search to my to-do list ASAP.
Are graphic tees making a comeback? Or rather — did they ever go away? I'll let you decide. This Madewell tee I snatched up the second I saw it online. (My hair is kind of covering the graphic but it's so cute. You can see it fully here.) I promise I don't just stalk every store online at all times, but I will say I am a sucker for emails when they come through. Emails or advertisements, so rather I think the stores are haunting me rather me stalking them. Back to the tee — I'm not a huge tight tee person, so this fitted tee is a step out of my comfort zone. And I bought it in my normal size which I didn't want to do but I've been trying not to wear things so oversized. And by trying not to, I mean this one thing I'm not wearing oversized. 😉 Baby steps. (Side note the top is just a little bit sheer.)
You can find my teddy hoodie here! I would say it fits true to size, but if you want it longer (I'm 5'9 and have a really long torso) size up one like I did here. (I'm wearing the medium in the product photos.) If not, you're good with your typical size.
Happy Friday, friends! Any plans? A little birdie told me there might be a Friday Night Likes tonight… 😉