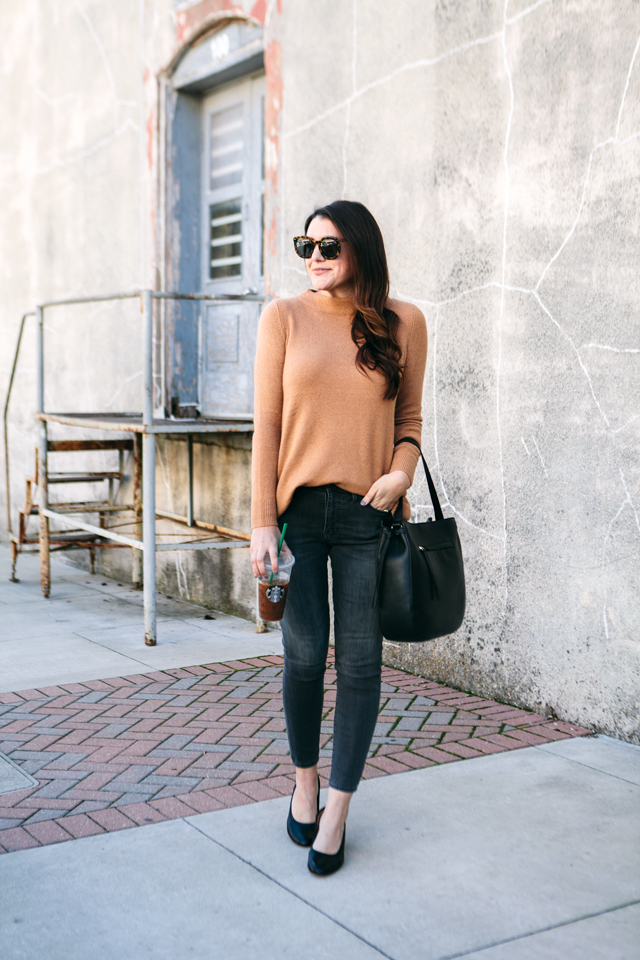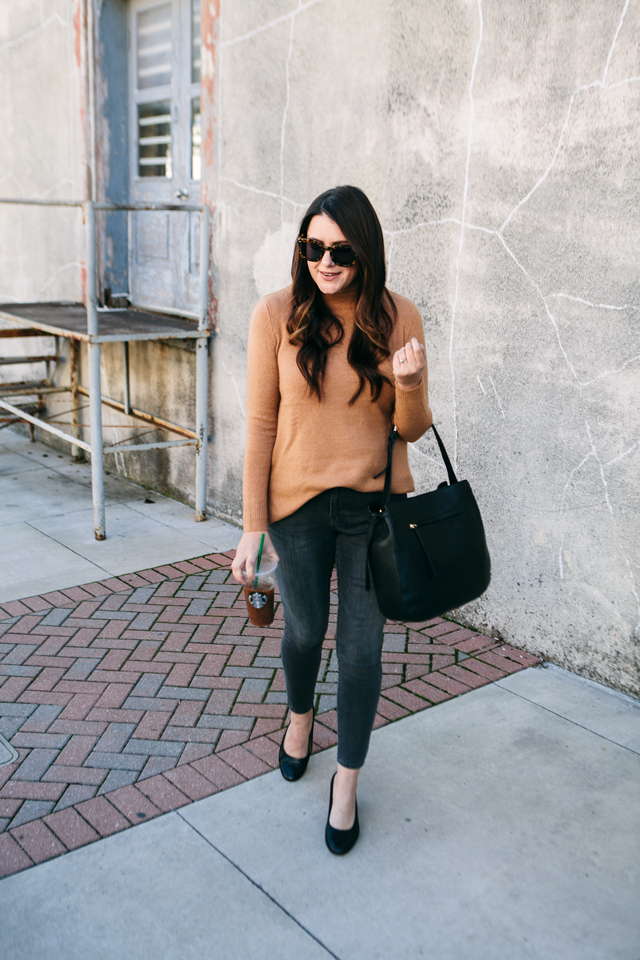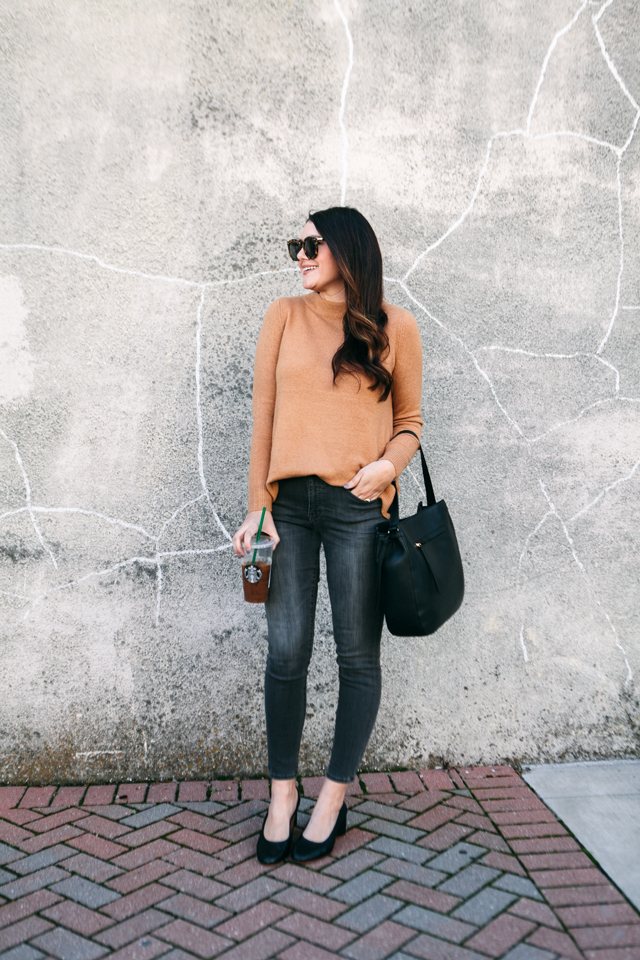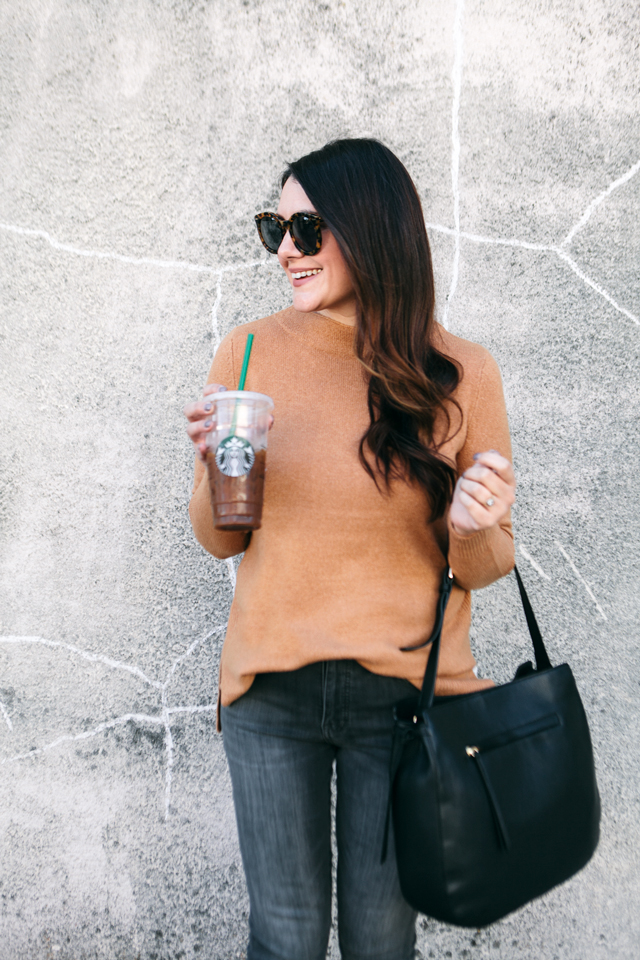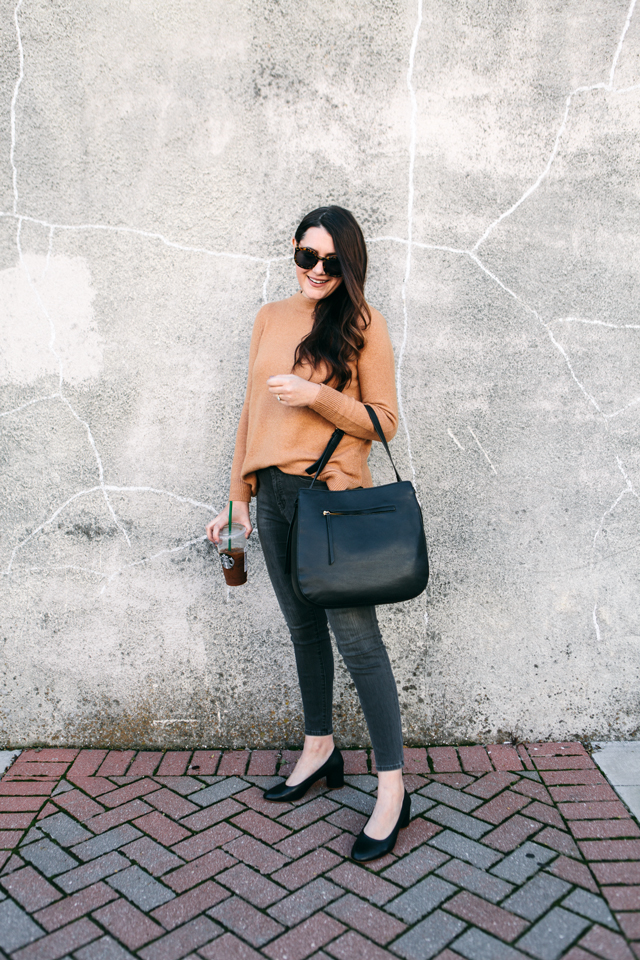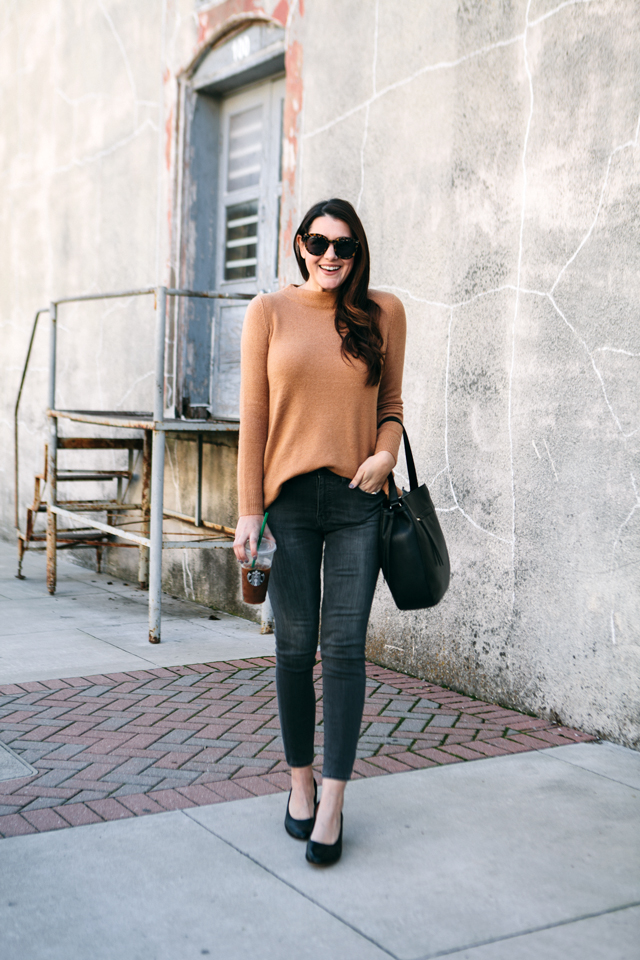 It's Thursday and I am still not over the time change this weekend. Anyone else confused until like 11 am? I don't know why one hour change makes such a difference but it does! The only one it doesn't seem to bother in our house is Gemma. She said she doesn't mind getting up an hour earlier now. 😉
Camel and grey have been my go-to lately because we have been on the go and this color combo is always a win. I have been wearing this sweater NON-STOP because it's just the prettiest camel color and it's so soft. I've been loving all things cozy because we seemed to have skipped fall and run right into winter around here. Luckily I have lots of sweaters to get me through these cooler days. I'm still sad we skipped fall but I'm pretty sure it's just never going to happen.
You can find this camel sweater here!
I picked up this sweater during Loft's Friends and Family sale and GUESS WHAT? It's on sale again! Loft is doing another sale this week! Woohoo! Since I can never pass up a good sale, I've picked a few of my favorite pieces from LOFT right now below! Use code WORKIT for 40% off.

(I so wish I had time to do another dressing room diary! You guys loved it and I did too! I'll be sure to do some more of those once we get through this warehouse move craziness!)