*I collaborated with Frost Bank on this post! Special thanks to Frost Bank for creating this challenge!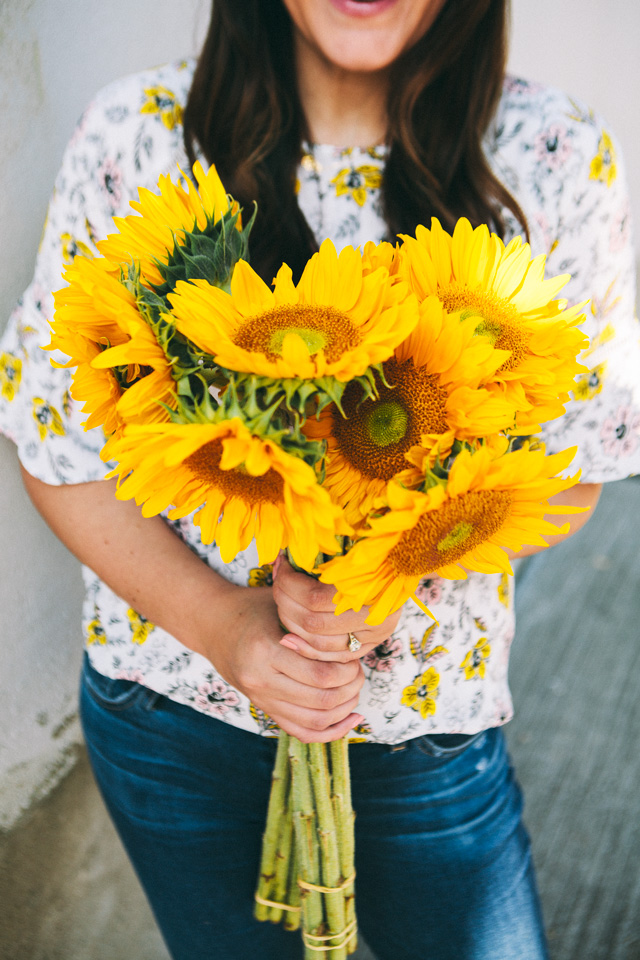 So it's been two weeks since the Frost Bank 30-day Optimism Challenge and I wanted to check in on you if you've opted in! And I wanted to update you on how I've been doing the challenge! (You can read about the initial challenge post here!)
If you've been following along the challenge, I'd love to hear your thoughts as well! Leave a comment below!
So to catch you up, let's do a quick review: Frost Bank started a 30-day Optimism Challenge with small daily tasks that encourage you to spread a little happiness throughout your day and other's day. Their thesis? That it only takes a little step towards a happier day and with 15 days in, I have to admit I think they are right! So each day they send an email or they update their Facebook group with a daily challenge. (I actually prefer the Facebook group because I can see the challenge first because I usually do not check my emails until later! If you'd like to join the Facebook Group, I've linked it here!) They started out pretty easy, "Introduce Yourself to a Neighbor You Do Not Yet Know." Honestly, no problem because I've learned that with a baby, everyone wants to say hello to you. I introduced myself to a sweet lady on my evening walk with Gemma and BOOM — the first challenge was met. No biggie.
The second day was actually one of my favorites — clean up the apps on your phone to create a more productive flow. I didn't realize how many apps I didn't use or shouldn't use as much (looking at you Candy Crush), so again challenge accepted. I also loved the challenge on Saturday, 'Don't look at social media today' I ended up taking this challenge all weekend and I was MIA from IG and FB all weekend long. It was actually a really nice hiatus. I love scrolling through people's feeds and seeing all of the happy pretty things, but I do notice that it takes me out of my current world and that's not always the best choice.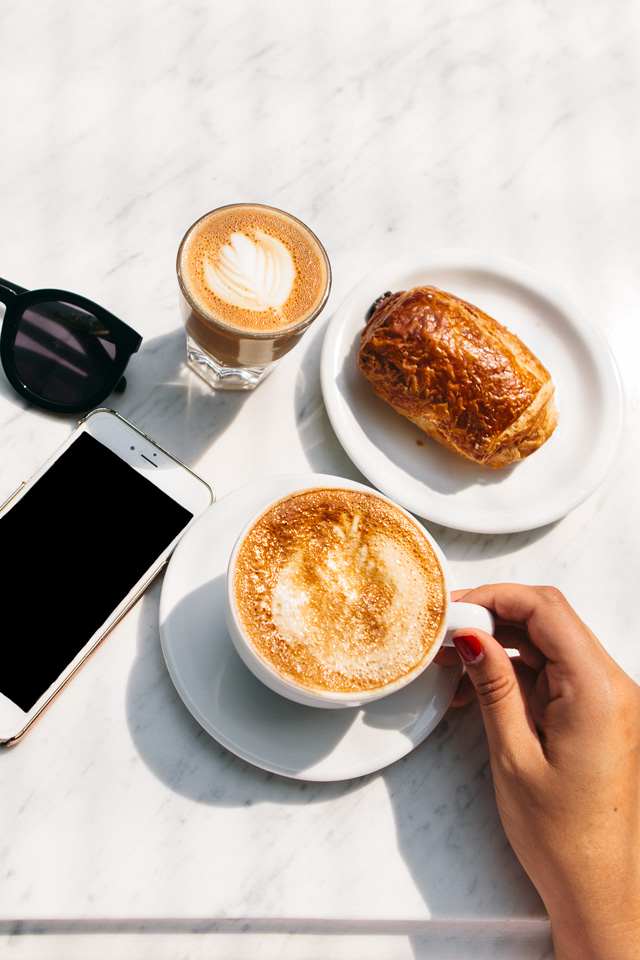 Turning my phone off this weekend has given me a chance to disconnect online and reconnect in real life. I noticed I sat a little bit longer with my cup of coffee at the table, I watched Gemma play by herself when I would have probably been scrolling while she wasn't looking at me, and I had a generally positive outlook all weekend long. This has got me thinking that shutting off my phone and putting it away for a few hours a day might be a really nice break. Sometimes I don't realize how quiet and peaceful my house is until I turn off that tiny little device that's always in hand. Plus, it reminds me that there are little eyes watching what I do and say and being present around her is the most important thing. Why scroll a feed when I could read a book to this sweet girl?  This was one of my favorite tasks from the challenge thus far.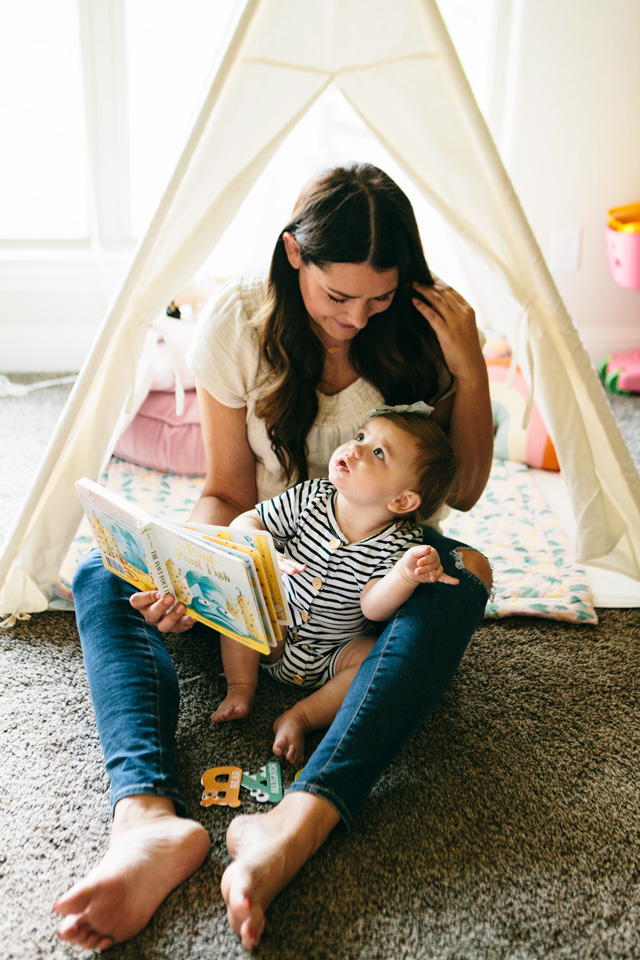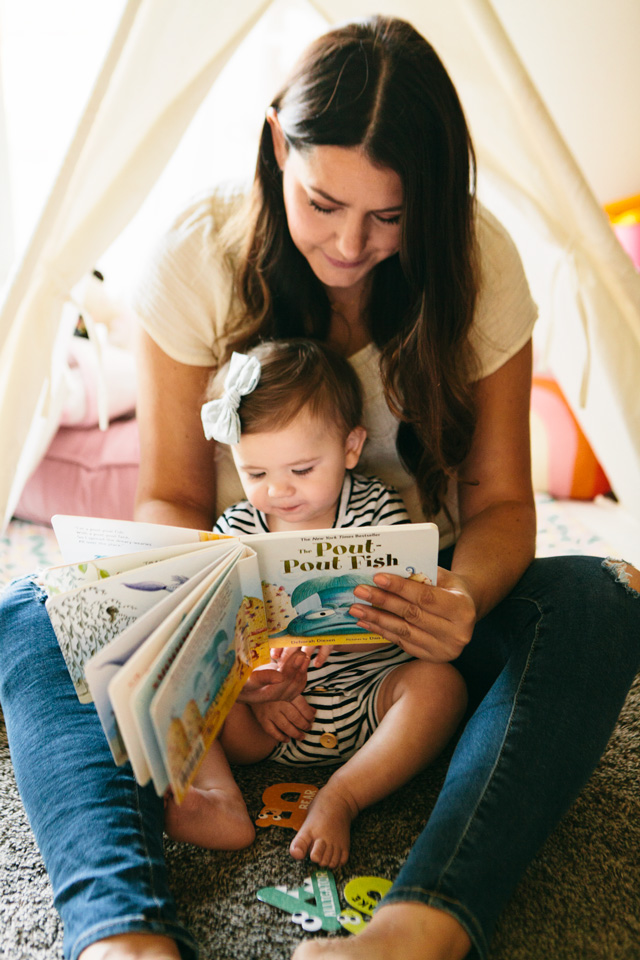 Another task that I'd like to carry on when the challenge ends is fully tidying up an area or space before the end of the day. I decided to go big and tackle our bedroom since it's usually the messiest. We are notoriously bad in our house at doing this daily, as I typically pick a few sporadic days a week to super clean and the rest of the days we tend to let things pile up. Y'all, this is not an efficient way to do things and picking up daily has actually helped my state of mind! It is super calming to wake up in a clean bedroom, the room that usually takes most of the beating. The rest of our house is usually 20 minutes away from being perfect if a guest was going to show up, but our room is always a disaster. It's just so easy to shut our bedroom door and let the mess stay quietly put. But I challenged myself to keep our room clean all week instead of just one day and it's definitely a challenge I'd like to keep up. My mood was 100% better in the mornings just from picking up the night before.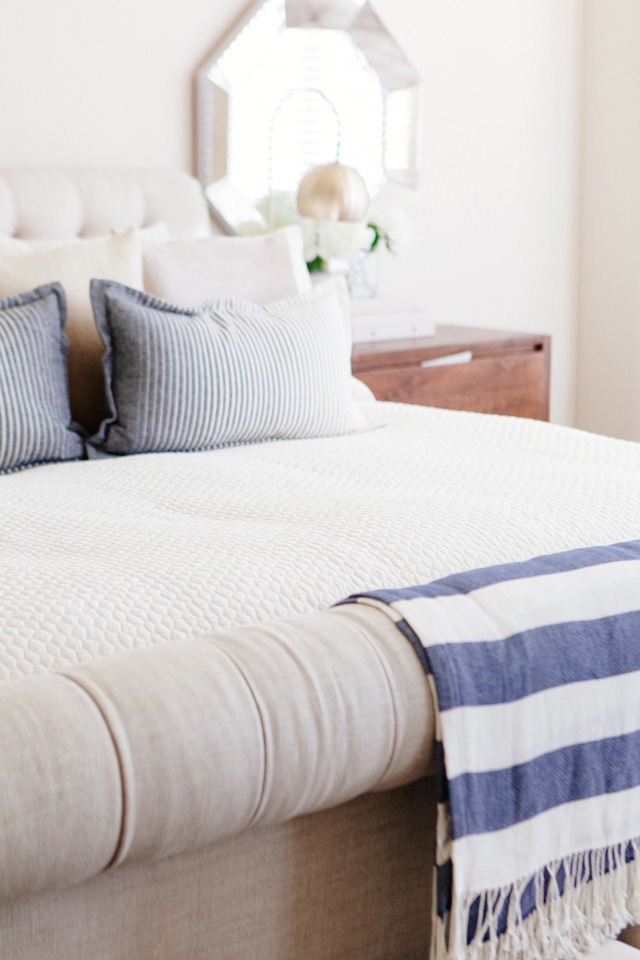 Please note the small piece of paper that is trying to sneak out of the drawer. The struggle is real.
I will say that some of the challenges have been…. not challenging as much as that I didn't want to do them. And that's the truth. Okay so take calling someone in my family I haven't talked to in a while…well I'm a texter so calling is reserved for full-on emergencies. I decided to call a friend that we usually text only and she for sure thought something had happened when she answered all rushed. We both laughed and decided that a phone call was a nice break and it reminded me to PICK UP THE PHONE AND CALL sometimes instead of texting. But I'll be honest, I've made the full transition to text only as communication.
Another one I've yet to do — yes, I'm being this honest — is taking a sweet treat to a fire station as a thank you to our public servants. I've promised myself that I'm going to do it before the month is over but that is a big step for this awkward gal. I'm trying to remind myself that this challenge is bigger than me. So I'll keep you updated on this little trip down to the firehouse.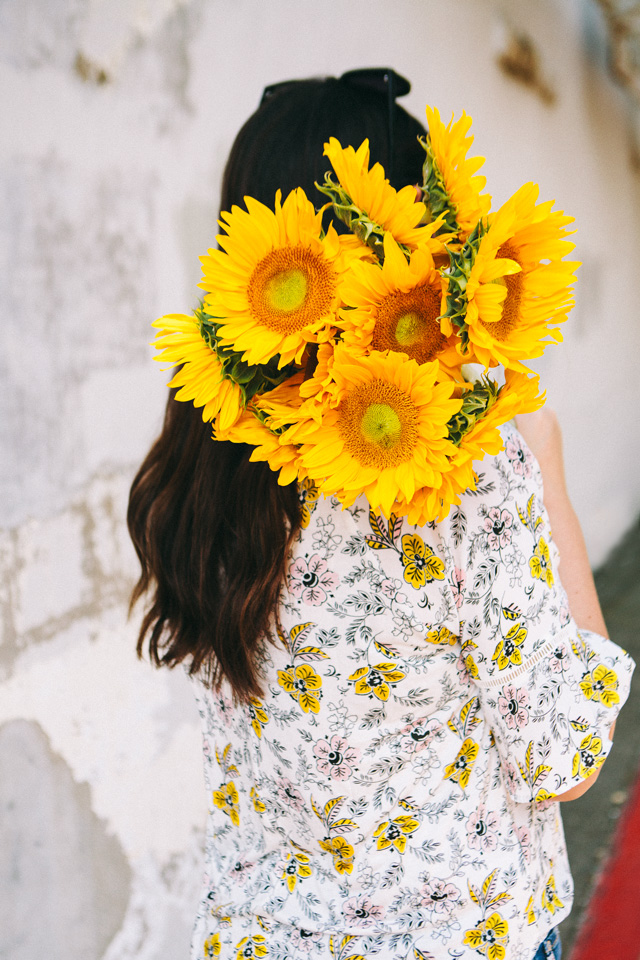 But overall I've started to look forward to these daily challenges because they make me stop and think about my intentions for the day and make me realize that even just 30 seconds of an act can make a large impact on my day or someone else's. Buying someone else's coffee made that person's day and it just cost me a few dollars. I know Gemma isn't quite old enough to understand that transaction but when she is, I want her to see how easy it is to share what we have with someone else. And I hope that stranger in the drive-thru line drove off with a smile on their face because I sure did.
Overall, I am equal parts excited for the next half and sad that it will be over in just a few short days! I've loved having tiny reminders of how important it being present, being happy and being a good neighbor. I know it sounds simple but even just focusing on the little tasks each day has reminded me that a small thing can lead to a big change. I'm ready to take on those next 15 days!
Of course, right after this last book. 😉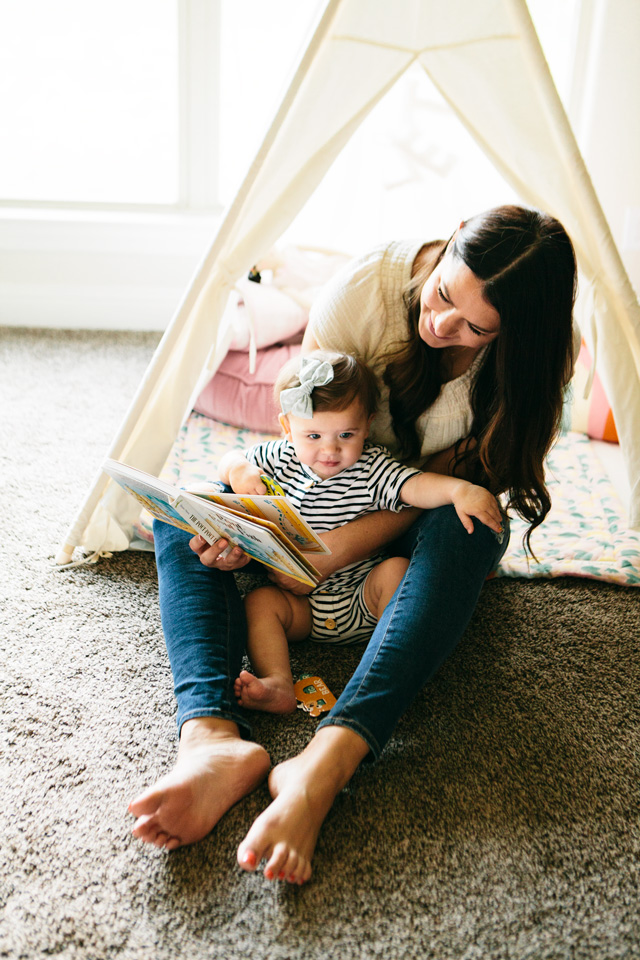 If you'd like to sign up, you can here! Or you can find the Facebook group I mentioned earlier here. Just request and they will approve you within 24 hours!