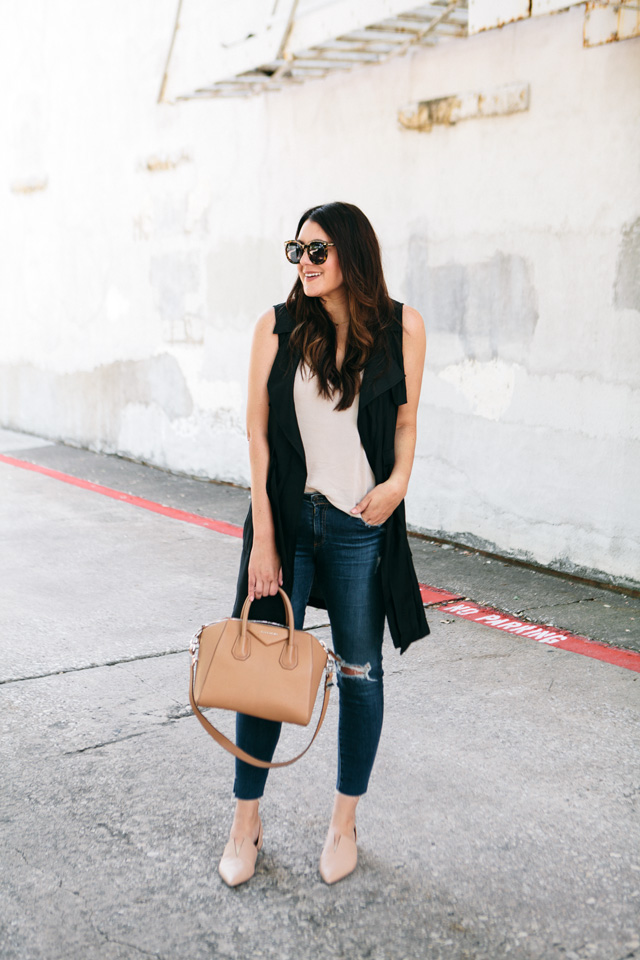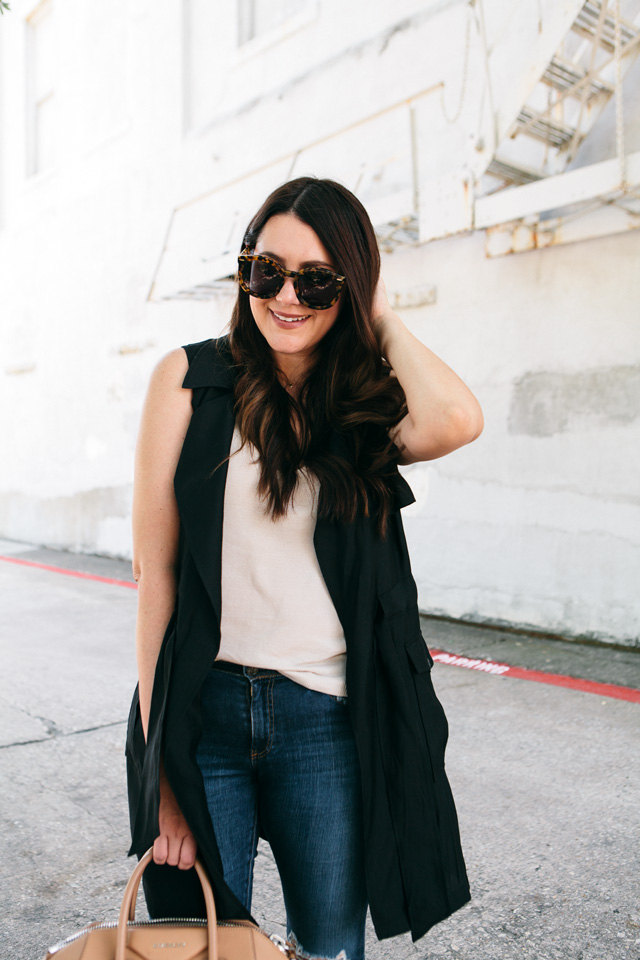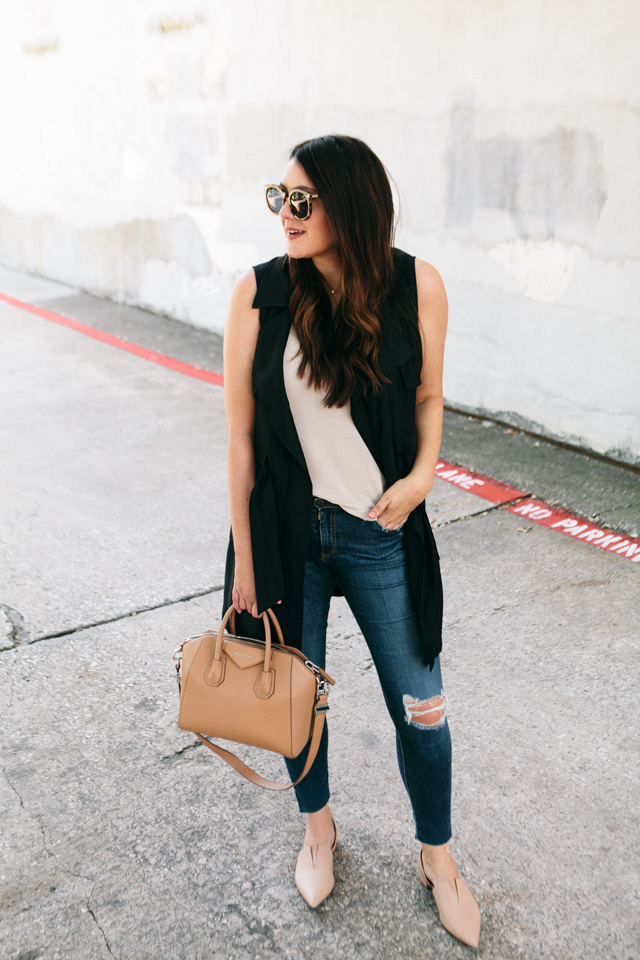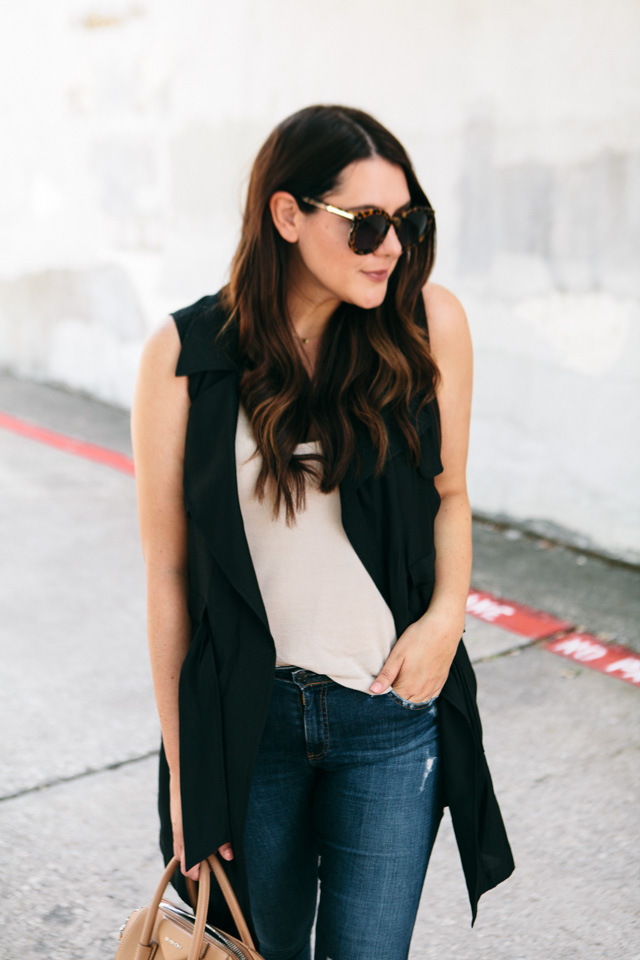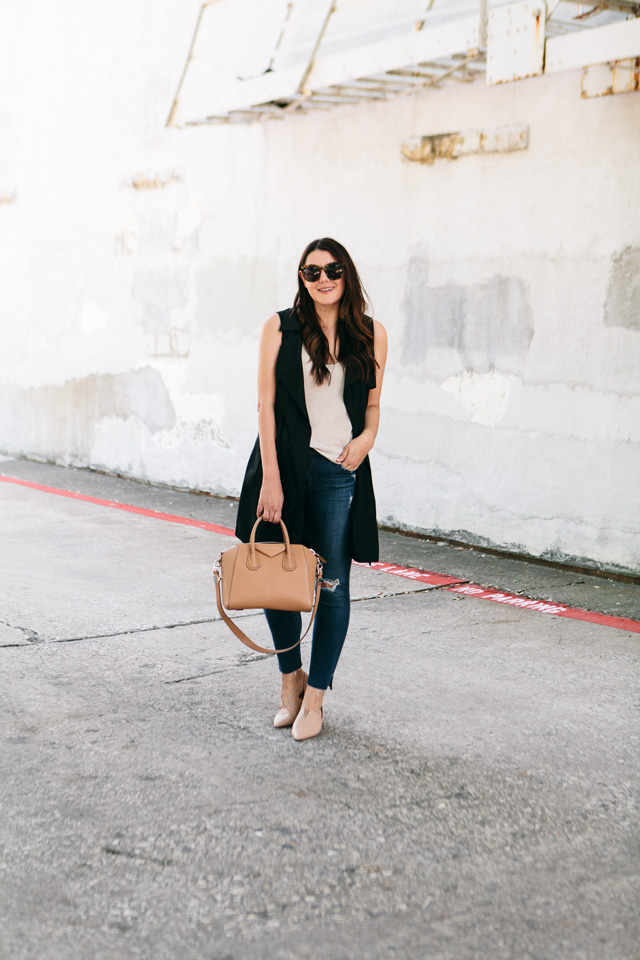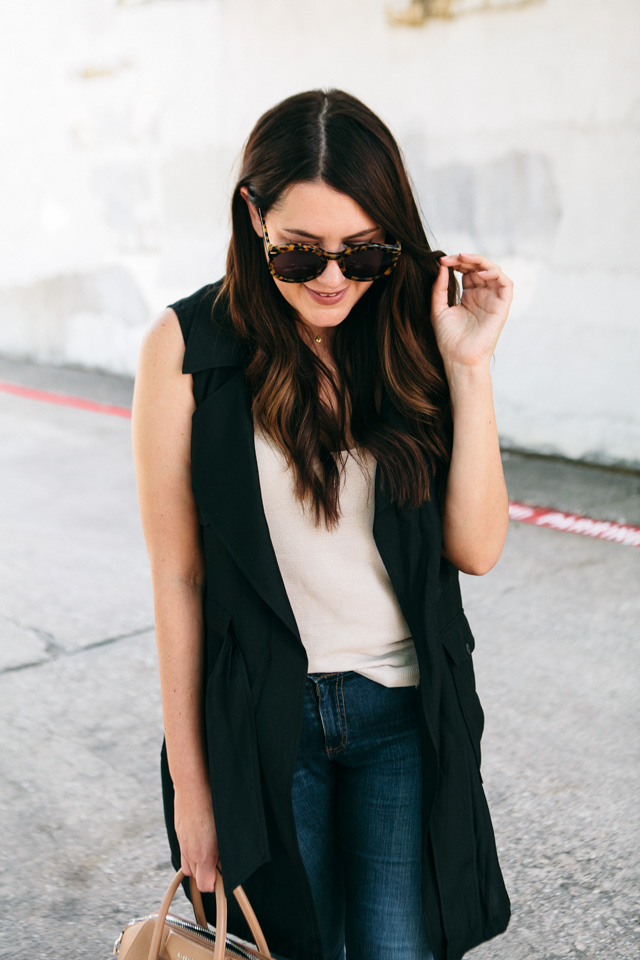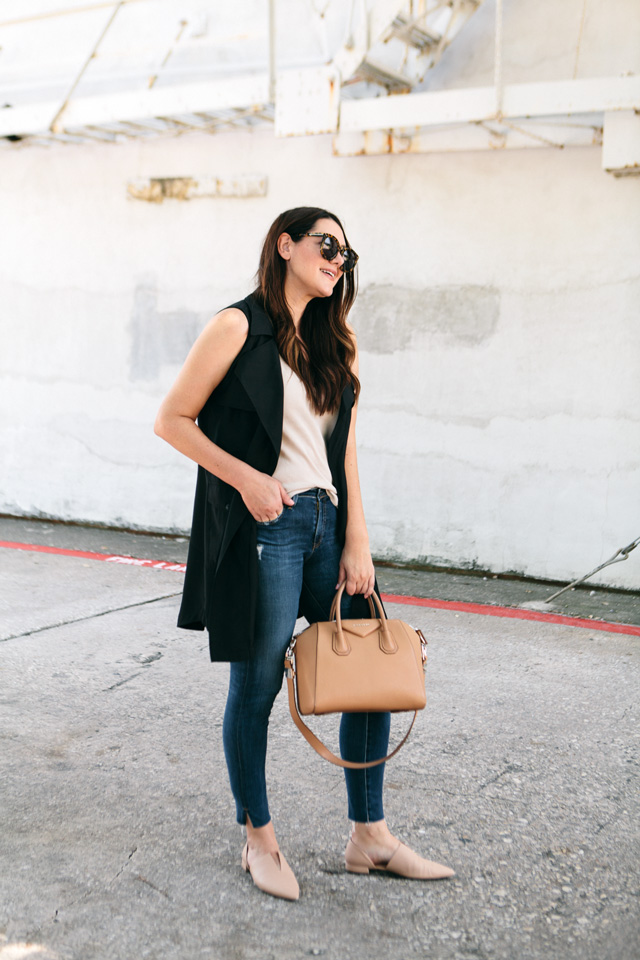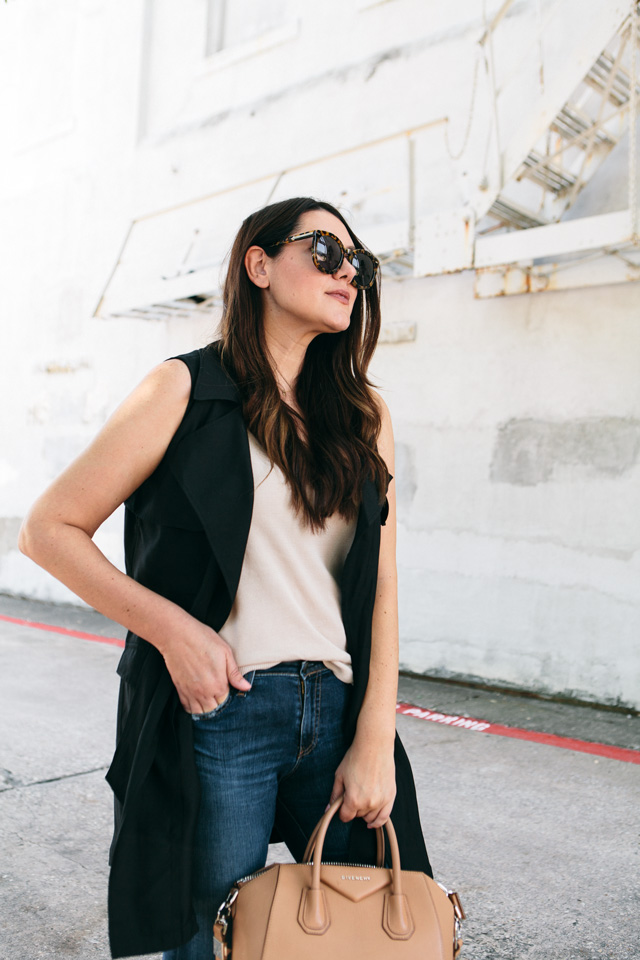 Is August a weird month for anyone else? It always feels like it should be fall with all of the back to school happenings but it's 100% still summer. A switch flips in my brain though and I've got autumn on my mind. So when I reach into my closet and I see summer things it only makes sense to wear them because IT IS STILL SUMMER. But my brain is like 'I'm pretty sure August is fall, Kendi. Don't listen to the weather or the calendar or society. Wear those booties and sweater." So I have to compromise and find transitional pieces that look like autumn but feel like summer. This vest (or 'sleeveless jacket' as they call it but I like vest better) does the job, it tricks my brain my brain into thinking 'layers!' but really it's so lightweight it is perfect for the end of summer.
You can find my belted vest here!
I didn't actually pick this vest out on my own though. I got it from my Trunk Club trunk (I've talked about TC here and here!). It was one of two things that I kept because I just loved it but probably wouldn't have reached for it myself. It's nice when someone else can see a style you'd probably ignore. I feel like this vest will go well into autumn with longer sleeves but for now, this sweater tank works just perfectly. By the way, this sweater tank sold out but it's now restocked in a few more sizes! I find that it runs a little small, so if you're in between sizes, size up! And speaking of restocks, these ripped AG Legging jeans are back in stock as well! They sold out so quickly during the anniversary sale, but they are back!