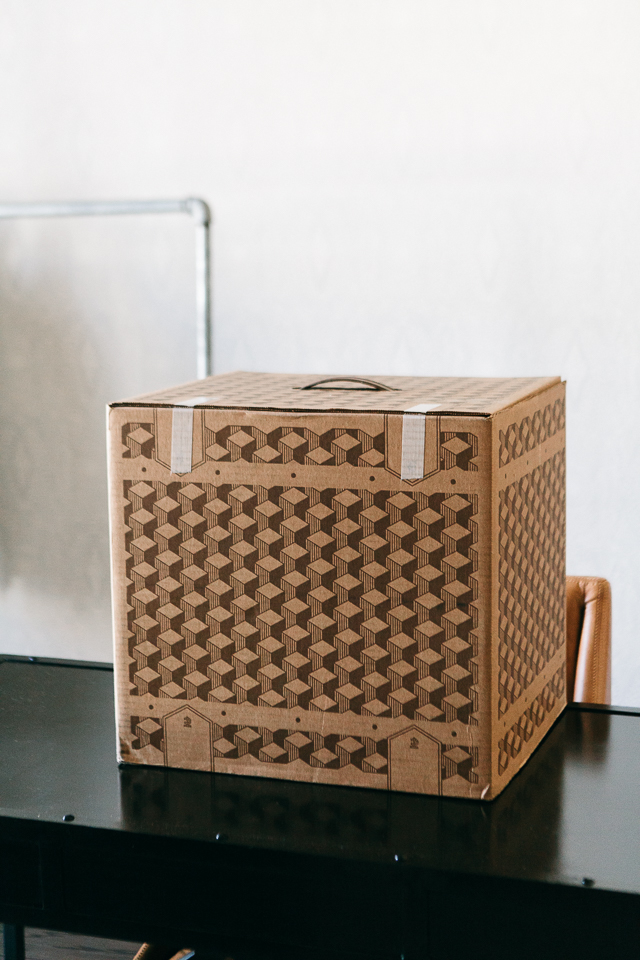 To you, this is just an ordinary box. But boy-oh-boy is it so much more than that.
Have you ever received a stylist-curated box with personally picked out, just-for-you items? Well, I have and boy is it the best mail day, opening up that Trunk Club box. As you know, this is not the first time I've written about Trunk Club before and it probably won't be the last because I'm such a fan.
The last few times I visited Trunk Club, I went to their Dallas clubhouse and met personally with my stylist. (You can see my posts here and here!) But this time, I decided to stay home, not do a darn thing and order a trunk. And by 'order' I literally mean that I went to my Trunk Club app and toggled 'request trunk.' Exhausted for the effort, I immediately poured myself a glass of rosé and sat down on my couch. My current aesthetic: not doing a thing but looking fabulous while doing it.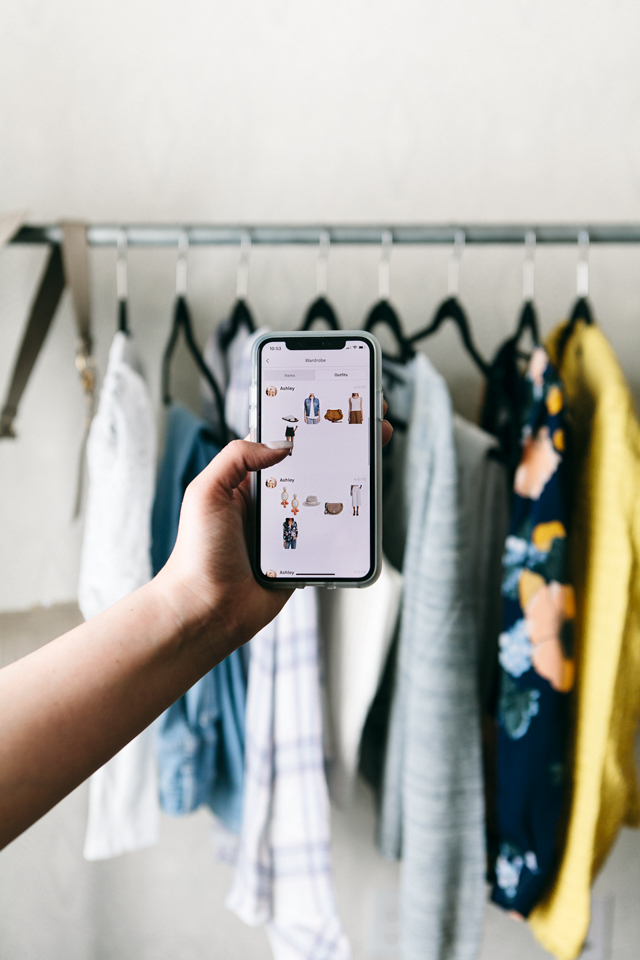 No offense to their beautifully crafted clubhouses, but this way of shopping is becoming my favorite for a few reasons. I can get into a routine when shopping for myself — same colors, same shapes, and silhouettes, same brands. It's easy to go to the same things each season because let's be honest — you know what works for you, right? But I like to request a Trunk, give a few ideas of what I'm looking for but not too specific — for example, these days I'm into tops/blouses over dresses or I need washable pieces instead of silk since I've got a newborn, etc, I also mention a typical price range of what I like to spend and then I let my stylist HAVE AT IT. It's like fashion roulette and it's a blast. I can always expect a piece or two that I would have never even looked at in a store, but when it's in the comfort of your own home, for some reason I just give these pieces a chance. I'll explain more below.
The other reason is for the convenience of it all. Look, I'm still that person that loves to lollygag around a store for hours. I will be the last person standing at the last mall on Earth on a black Friday in the year 2045. But, sadly, I live 25 miles away from my favorite mall and for this short time in my life going to the mall or going shopping IS A TRIP. We've got a stroller, we've got enough bottles for 10 days, we've got diapers, toys, backup toys. And while she does pretty darn good for an 8-month-old baby, shopping now is mission based. I've got to go in and KNOW EXACTLY what I'm looking for. No lollygagging with a baby. Not until I teach her the beauty of slow shopping, but we've got a few years and she's going to need some teeth before I can bribe her with the lure of a cookie.
So you want to see what was in the box? Look below!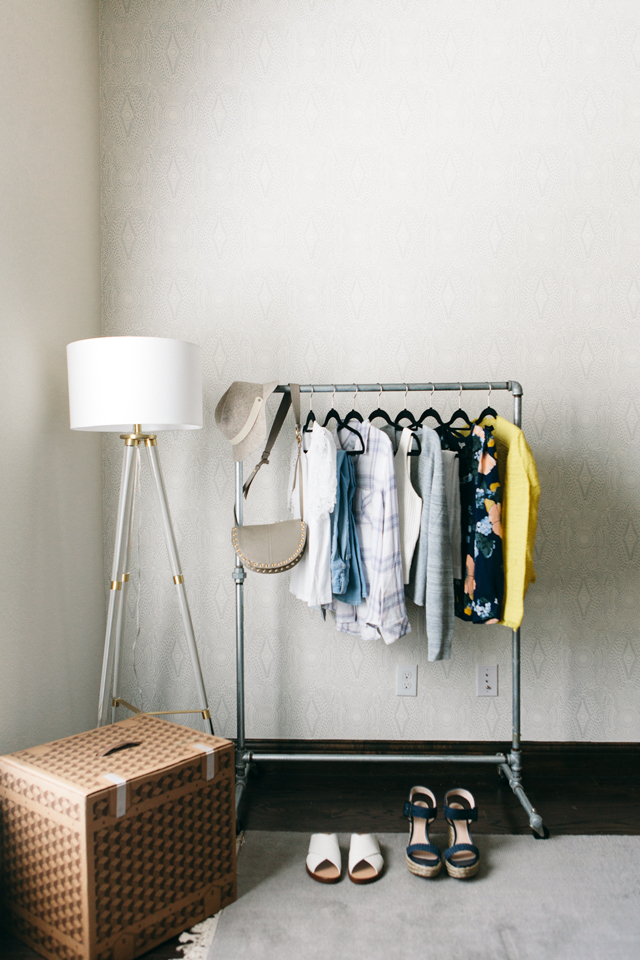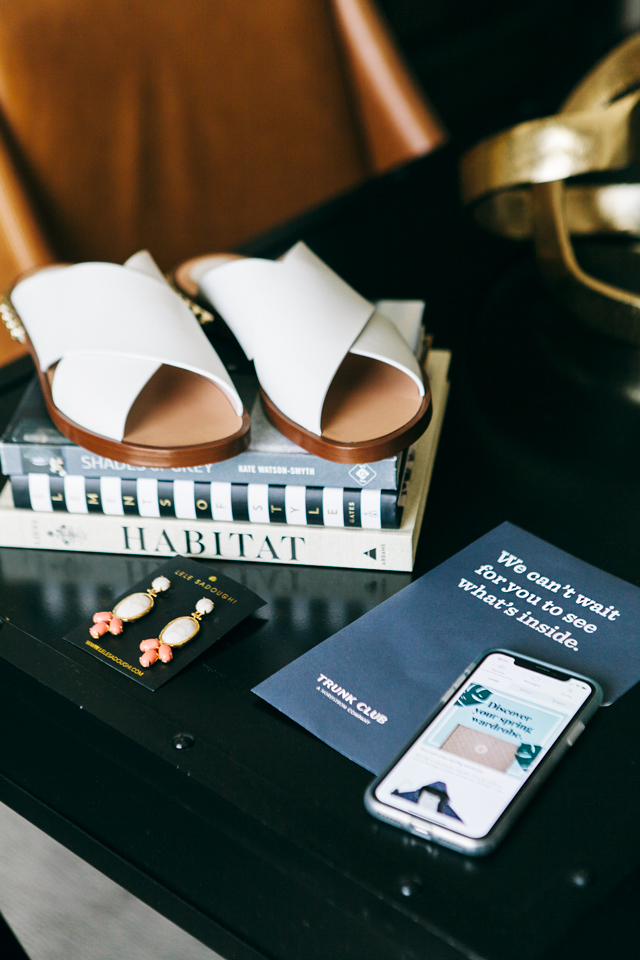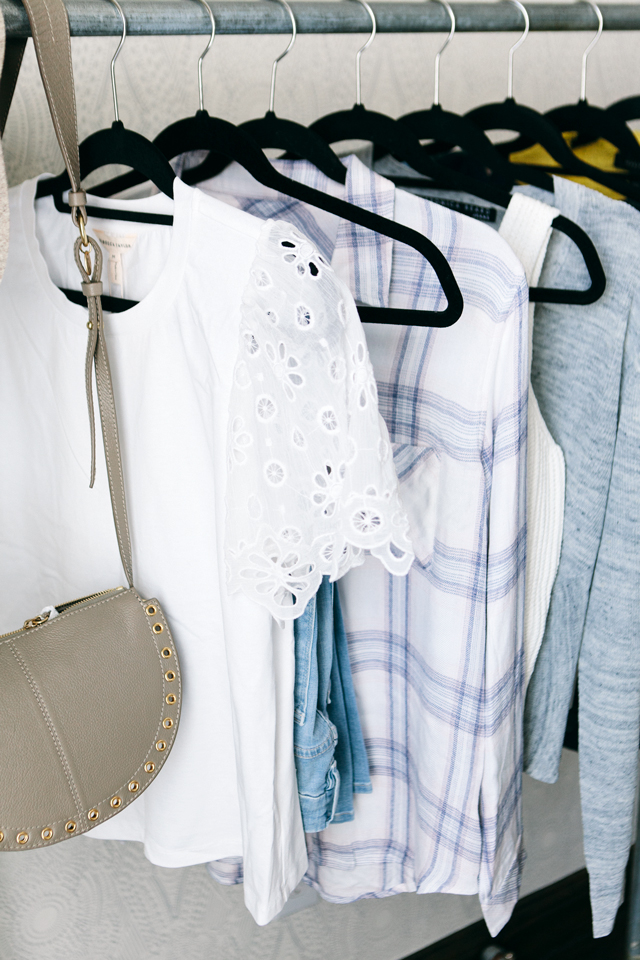 See by Chloe crossbody, Rag & Bone Felt Hat, Stuart Weitzman Wedges and a pair of SW Flats, a pair of Earrings
Rails plaid top, Rebecca Taylor knit top, Vince crop sweater, Veronic Beard sweater, Joie floral blouse, Halogen tweed jacket
Frame kick flare jeans, Frame shorts, Veronica Beard lace pants
What I Kept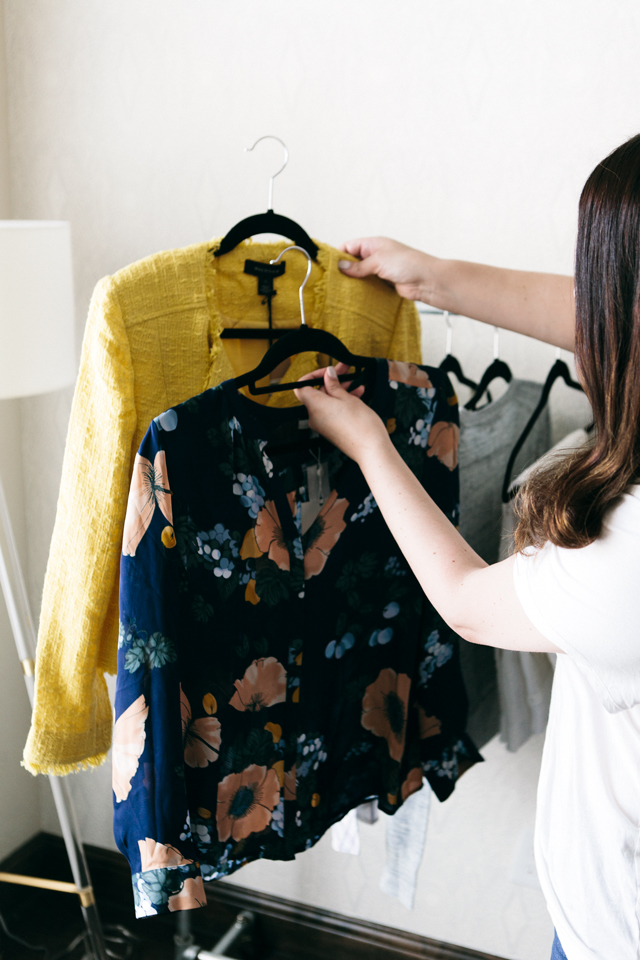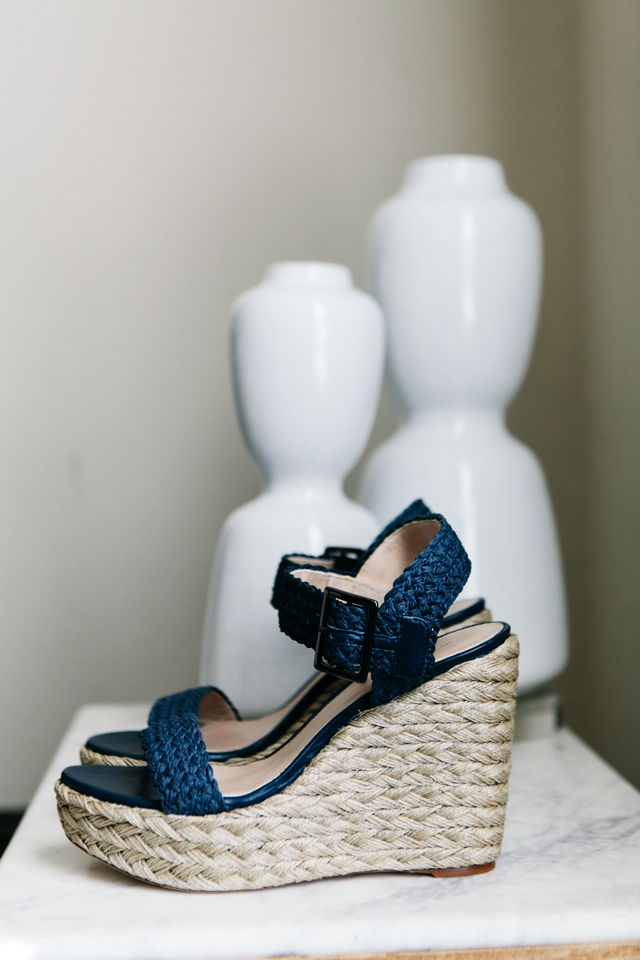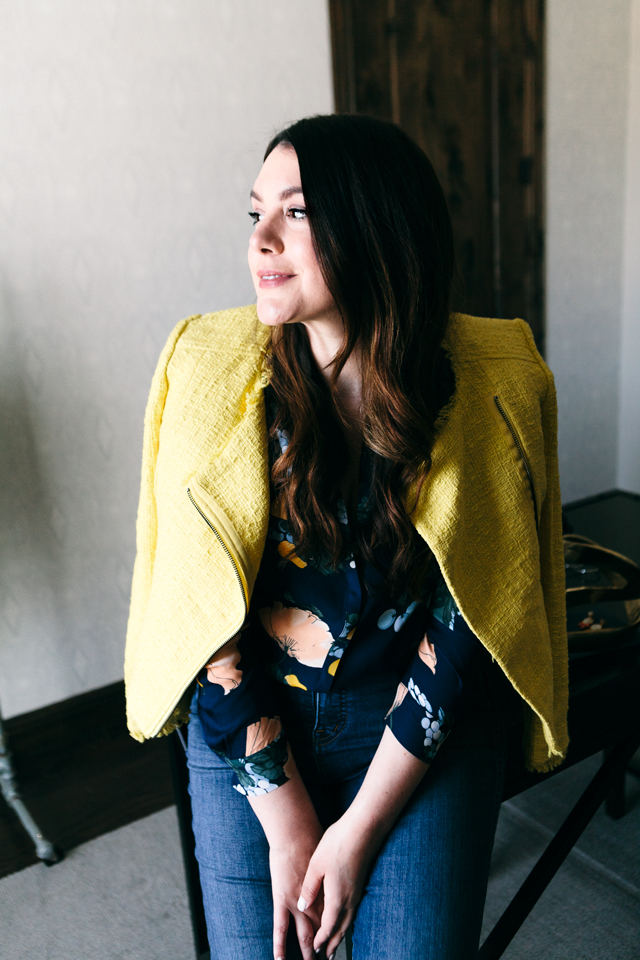 So out of the 13 piece trunk, I ended up keeping:
a pair of Stuart Weitzman wedges that I've been eyeing for a while, this yellow blazer because it's so unexpected, a silk Joie top because I am a hypocrite who loves silk,  and this See by Chloe crossbody. I loved the putty color of this and the size.
I spent some time with the other pieces but at the end of the 5 days, we all had to say goodbye. Actually, you will be surprised by what you keep and don't! I thought for sure I'd keep some of the more neutral pieces and BOOM I went for color. I told you I needed a shake up and this Trunk brought it. I actually didn't love this yellow jacket when I pulled it out and I was drawn to the same colors I have in my closet right now, but it just grew on me. It's a little ray of sunshine, isn't it?
Usually, when I buy a few pieces from a trunk they don't always work into an outfit but I was lucky that so many pieces coordinated. It's almost like a stylist handpicked each item for me 😉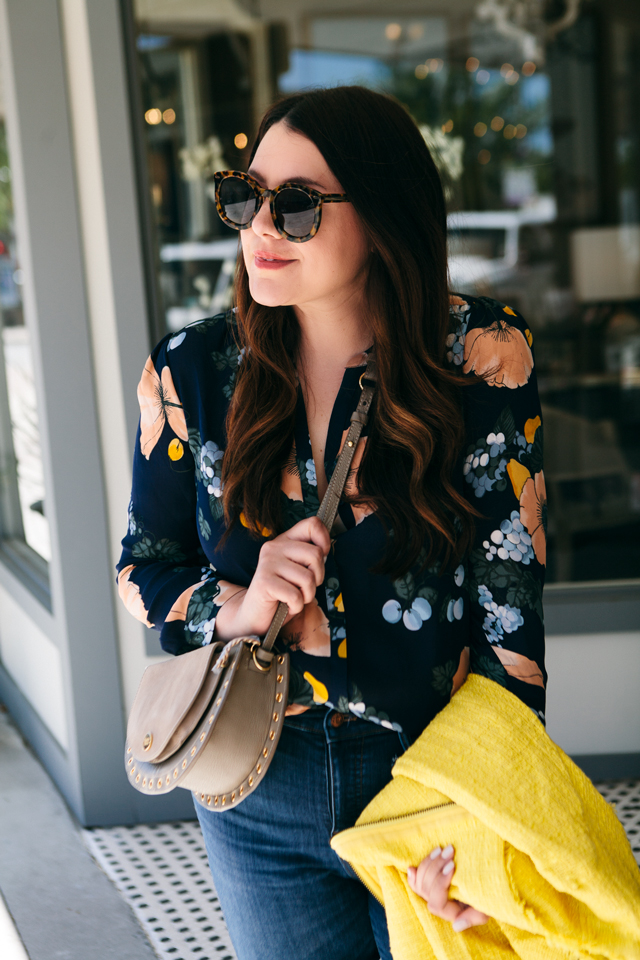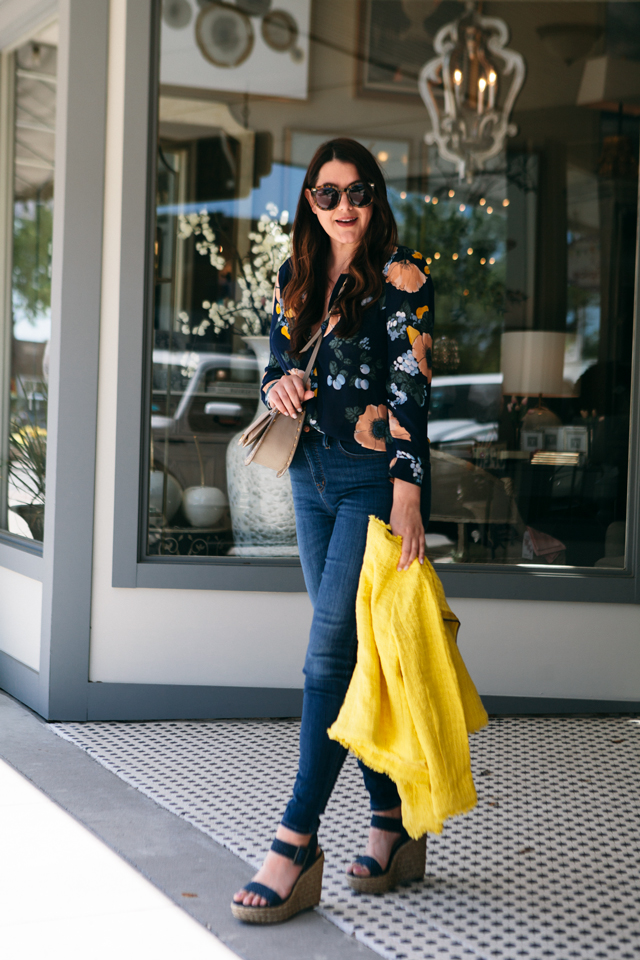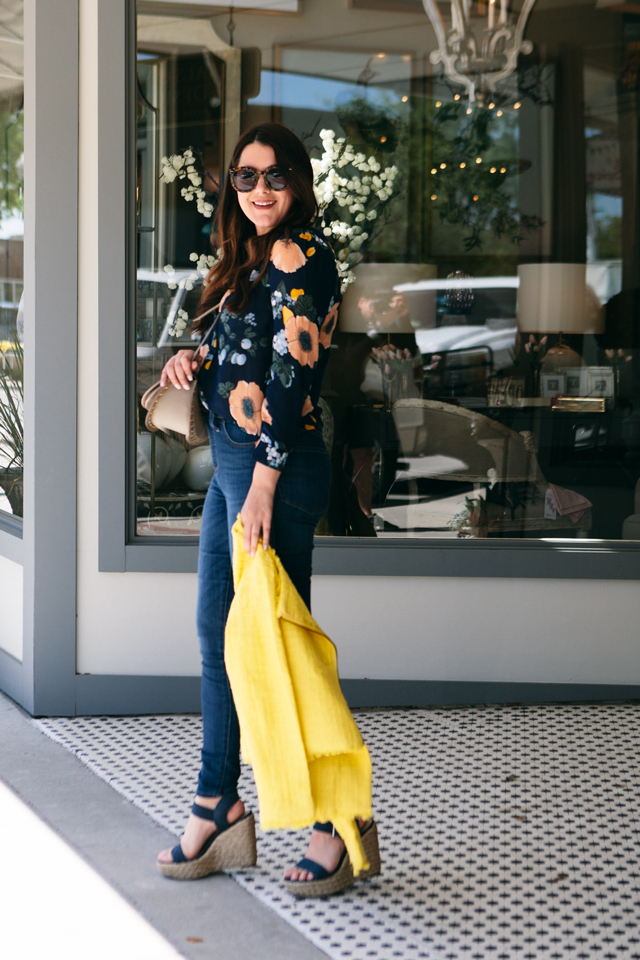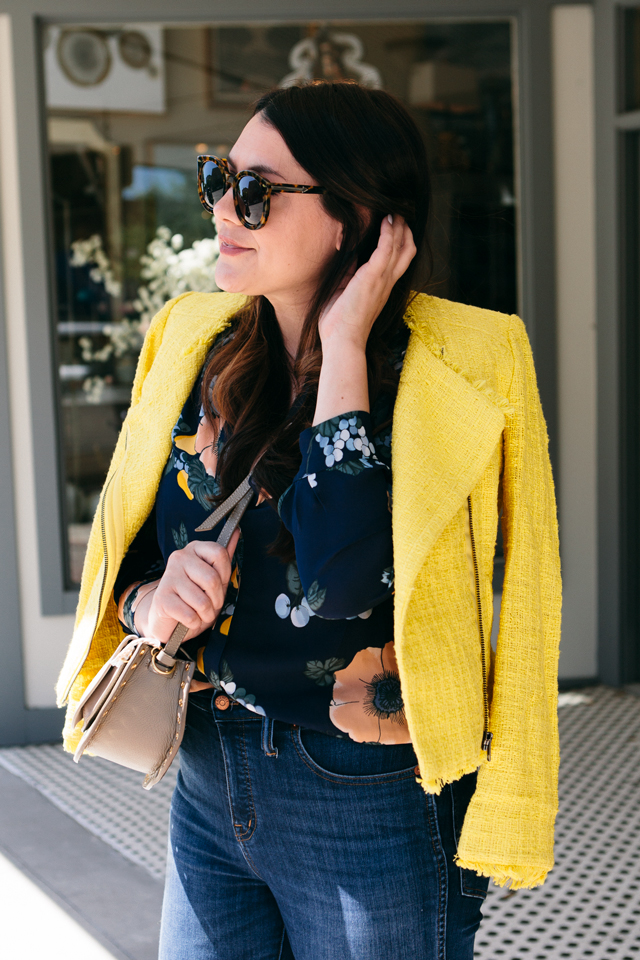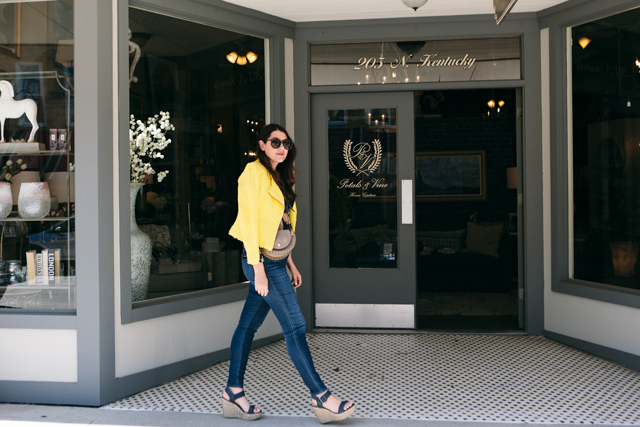 So how does this service work? I requested a trunk with my notes and my stylist, Ashley, sent an email with photos of items she was suggesting and asked for feedback before she sent the trunk. I gave her a few no's to some styles via email and notes on why, then she added a few more styles to replace my declined styles before sending the trunk to my front door. Once my trunk was received by me, she sent me an email with OUTFIT IDEAS ALREADY MADE FOR ME. You guys. — that's worth it alone. (You can see an example of this in the photo above via the app!) Then I had 5 days to try on and decide yes or no on what I want to keep and then send it back on their dime. It was all so easy I poured myself a second glass of rosé.

---
*This post is brought to you in collaboration with a long-time favorite, Trunk Club! If you haven't checked it out yet, give it a shot! It's a lot of fun to receive your first trunk! You can learn more about Trunk Club here.