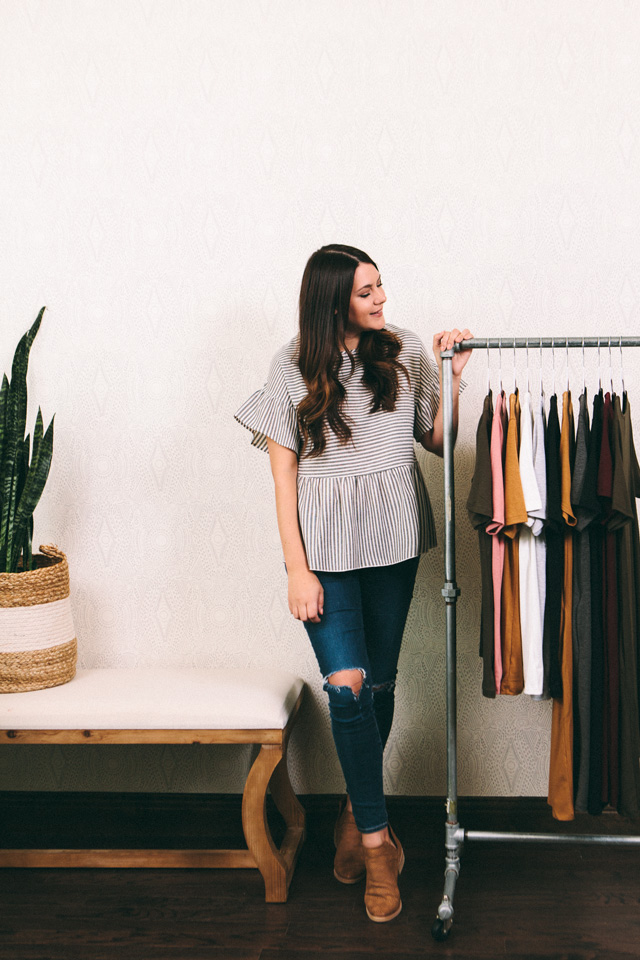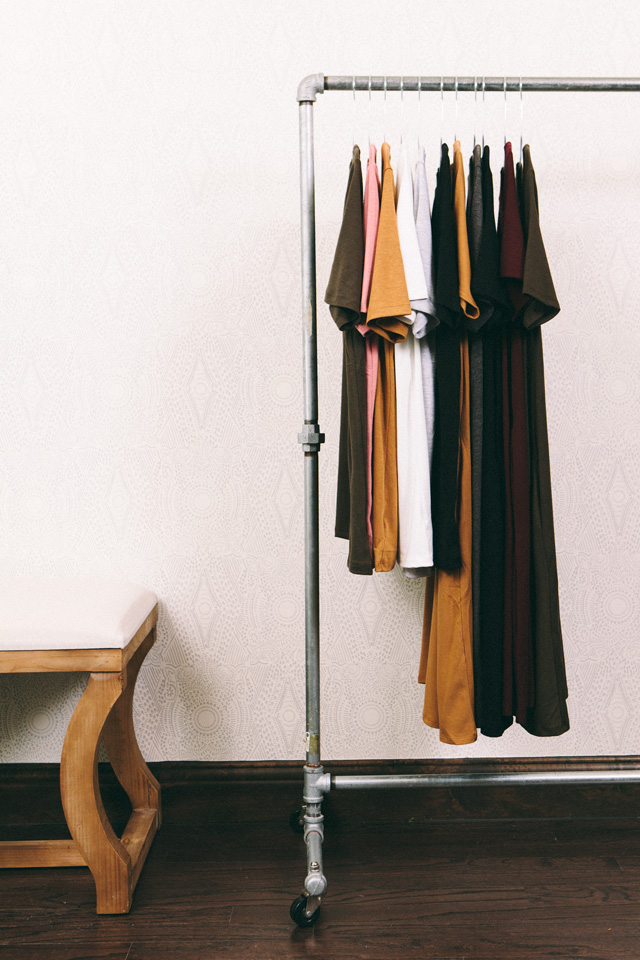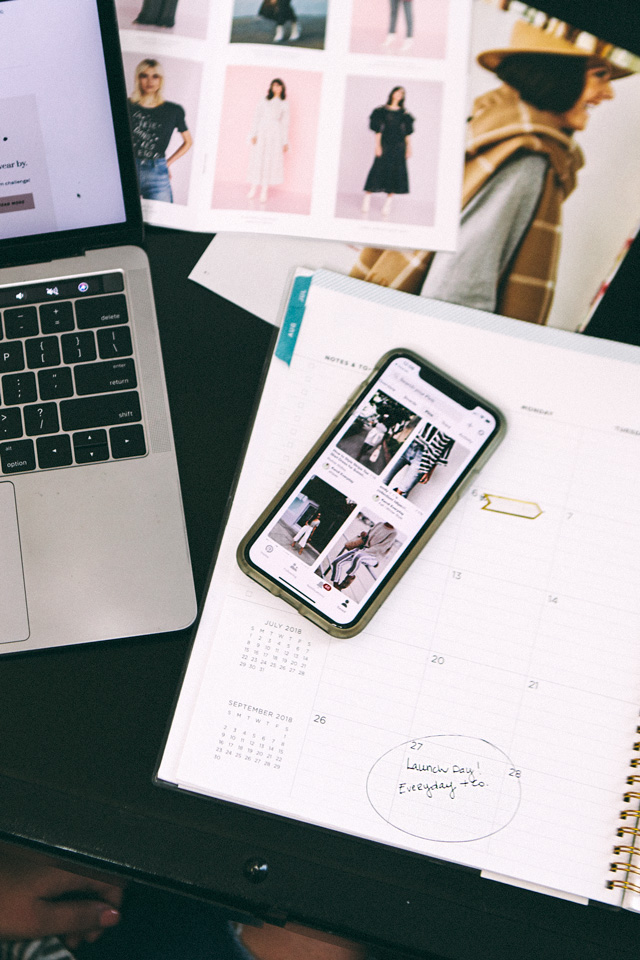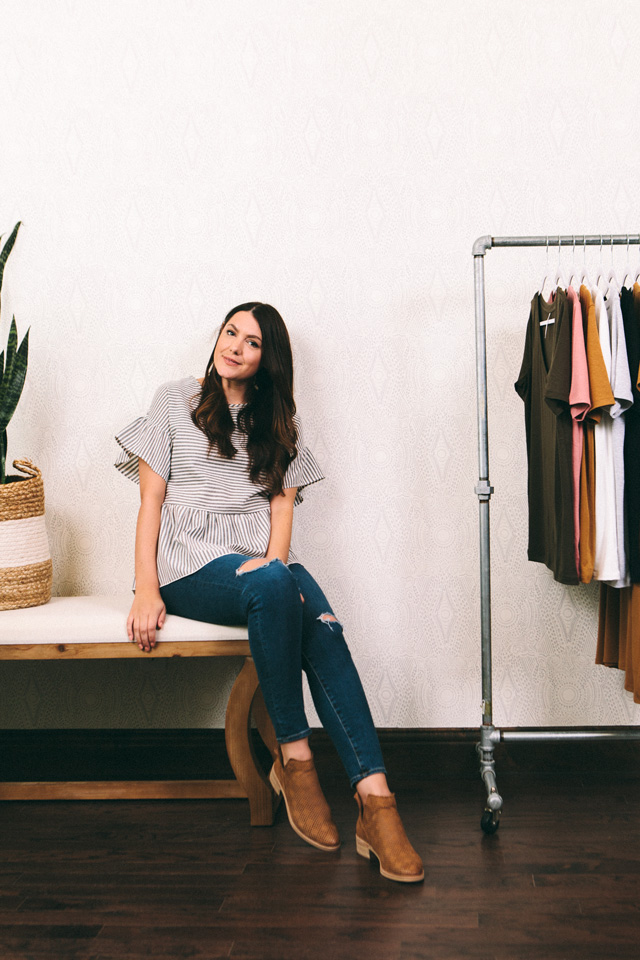 I am SO SO SO very excited to catch you guys up on what we've been up to behind the scenes over here. And truly behind the scenes because I am an old dog with these new tricks and I'm notoriously terrible at sharing our moment in the moment (looking at you Snapchat and IG stories. I'm trying to get better!) If you haven't guessed from the photos on this post, we are launching an online store and I can not wait to get it live! It is called Everyday & Co. and honestly, it is our best shop yet. (side note, if you're new here we've had two other brick and mortar shops from 2011-2016! It's a long story but that should catch you up!)
And now for the long winding post. I mean what kind of Kendi post would this be if I didn't wax poetically for a few more paragraphs, right? Let's get to the backstory!
Basically, this all started in January of this year, I had 4-month-old Gemma on my lap, sitting in the corner of my couch and there was just this weird nagging in me. Here I have this perfect baby and I'm loving being a mom and discovering everything new that comes with babies but my brain would drift off to la-la-land, dreaming of opening a shop again. (Everyone has their la-la-land / daydream and mine is retail.) This has been so since we closed our brick-and-mortar store in 2016. Retail is just where my heart is happy and I started talking to Bryan about this. The first time I mentioned this, he looked at me like I was an insane person. But he's really perfected his calm demeanor around me when I mention crazy ideas and props to him. To paint the scene, I had teeny-tiny baby Gemma on my lap, we were sleeping maybe a collective 4 hours a night and out of my mouth comes 'I think we should do something else…' Bryan stared at me like he'd seen a ghost. A crazy haired ghost that used to sleep more. But as he always does, he let me get all of my feels out and we just kind of walked away from the conversation. But then in February, I brought it up again. And then in March. And April. And so on and so on forever and ever.
One day while Gemma was napping, I sat down with a pen and paper and drew out the perfect tops, the perfect dress, etc. etc. I am not a designer nor am I an artist so those drawings have since been burned, but it started this avalanche of ideas for this non-existent shop.
We started to really discuss what I'd like to bring to the retail space and we both decided an online shop would be the best for my vision of what I wanted to create. My vision for this shop has come alive over the course of this year, as I look back, I've seen my style change and how I like to shop. I've been loving finding a more casual side to my style and finding affordable pieces that we can all love here on KE. And it occurred to me, why not create an online shop for your everyday? And I do mean, every day — things that you will want to wear daily and at an approachable price. Think supersoft knits, tees, tunics, dresses that can be worn dressed up or down. (Peep at the rack up there!) A few 'statement' tops that are under $50 that are paired perfectly with every girl's best friend: denim. Dresses that work for church or work or that's right your everyday life. That's why we named it Everyday & Co, not only as a break off from Kendi Everyday but our mission as a company is to bring you everyday style at approachable prices.
I wanted with all of my heart to launch tomorrow but with just a few more kinks to work out, we are going to launch Monday, August 27th! I am SO Excited! I can not wait for you to see what we've been working on! But until then, we will be getting everything ready to go!
You can follow us and see some sneak peaks throughout the weekend on Instagram here!