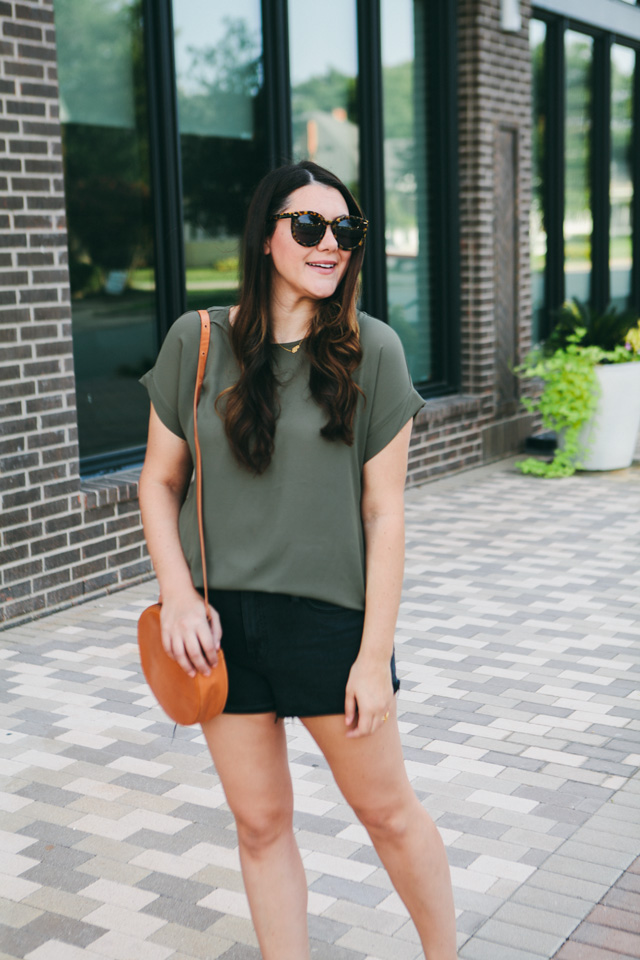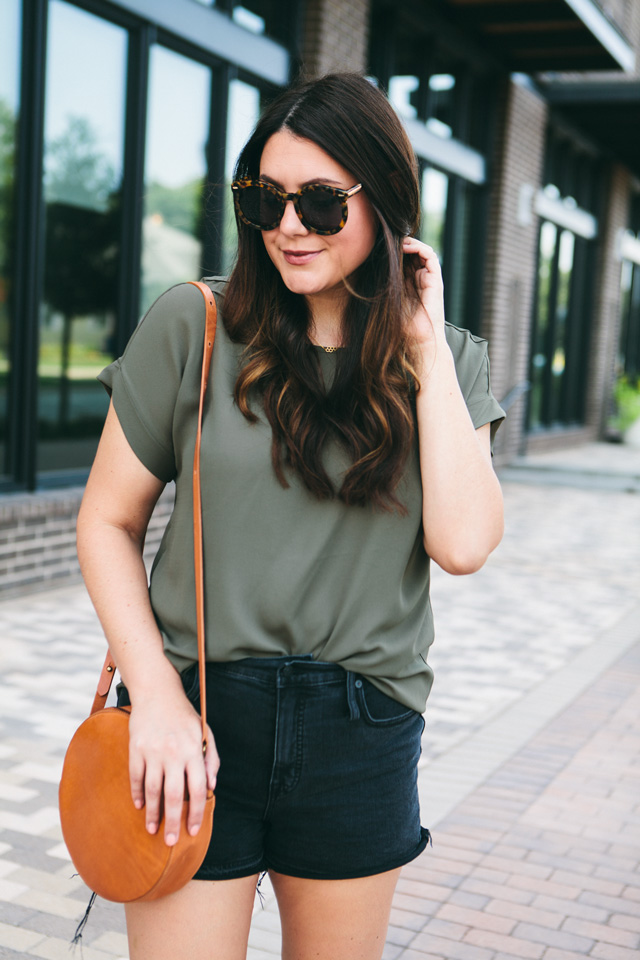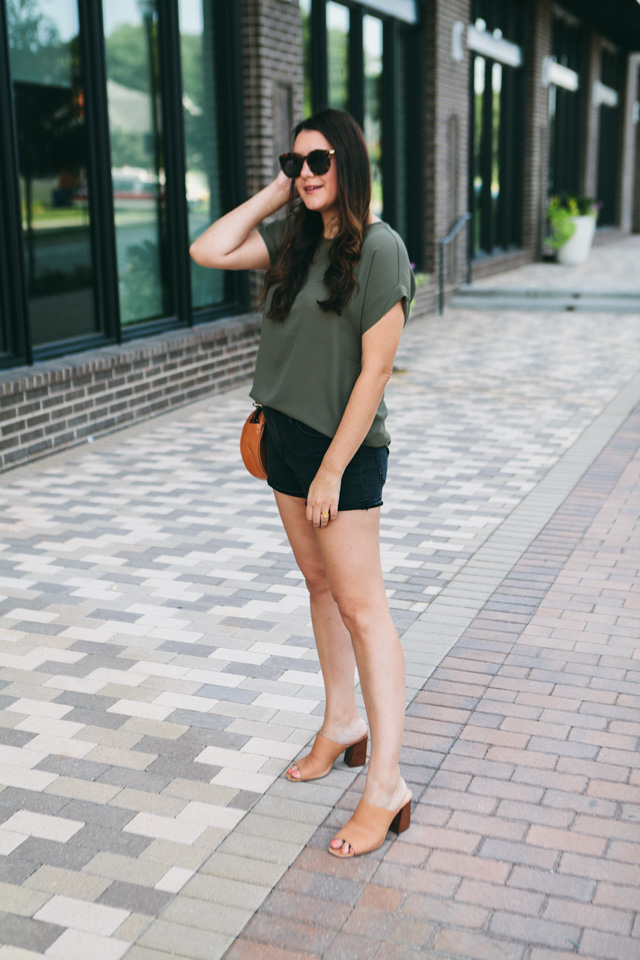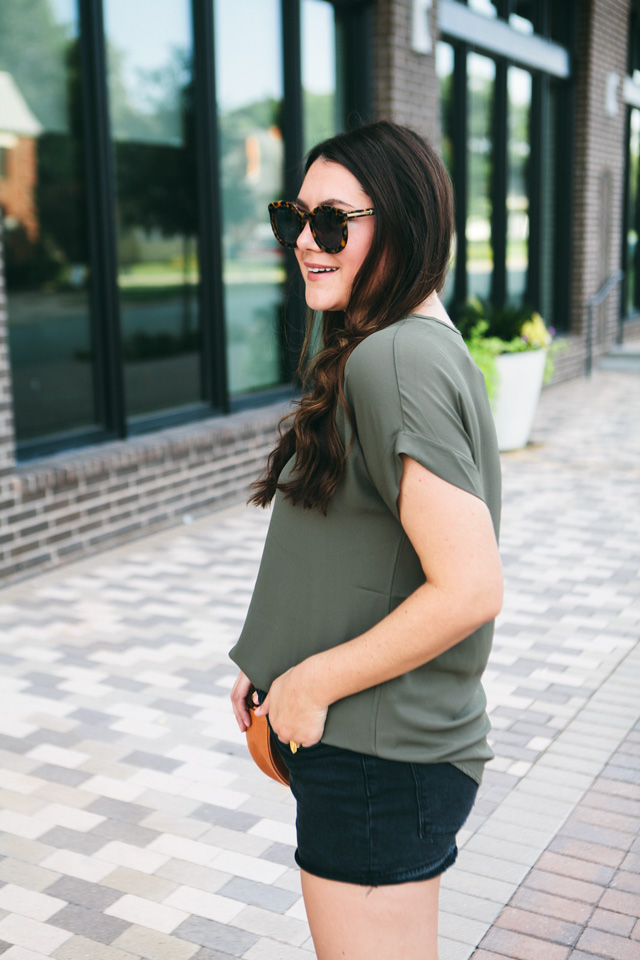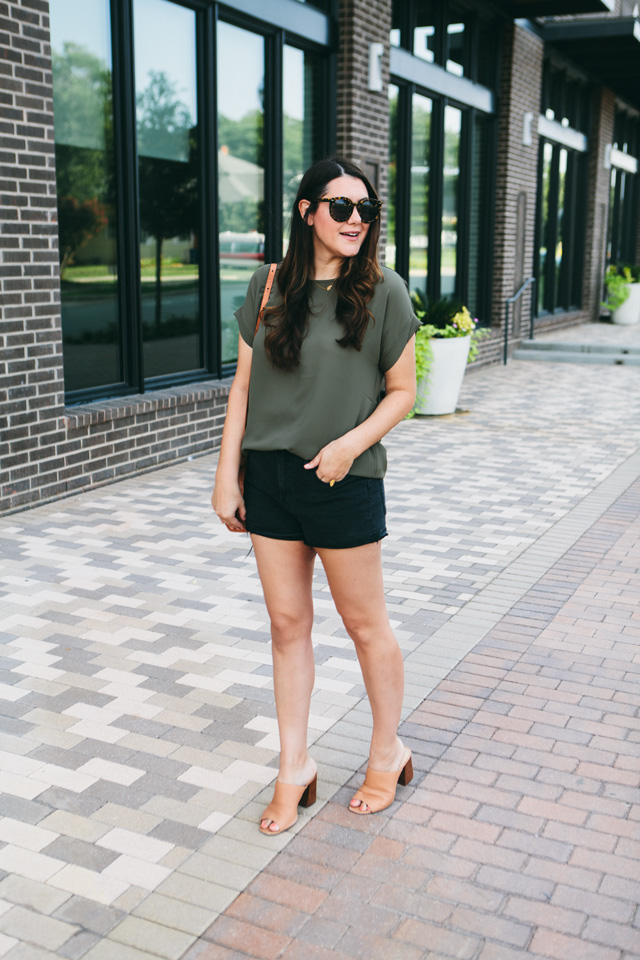 The wait is no longer! You can shop Everyday & Co this morning!
Wait, are you still here?...  I definitely should have waited till the END of the post to link that. Ha! People are going to scoot out of this post faster than I can say $24 dress, but if you're still here I shall ramble as usual! I am so excited about the launch of Everyday & Co. It's everything I want a shop to be — affordable, easy styles, and hopefully something for everyone!
I have literally been chomping at the bits to be able to wear some of these styles. This top is one of my favorites, it's the Everyday Essential Blouse. Basically, it's a lightweight top that you can wear year-round with layers or without. You can dress it down, as I did here, or you can pair it with a pencil skirt or trousers for work. It literally goes with everything. You can find it here! I am in the medium, it fits true to size.
A lot of you asked about size inclusivity and YES YES YES! We are just waiting on the inventory to get to us, but it is coming! My best guess is the week of Labor Day or the one right after, depending on shipping times! We will get more sizes and styles stocked from here on out! So stay tuned if you are looking for a different size and also let me know if you see a style you'd love to see restocked in your size! I will work all the magic I got. And of course, I'll keep you updated! Thank you for being patient!