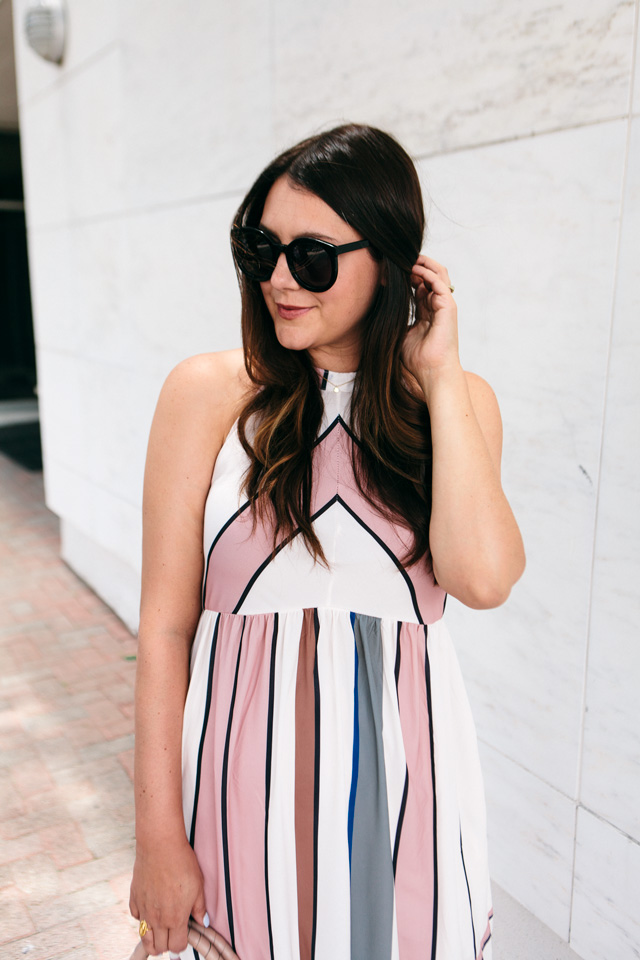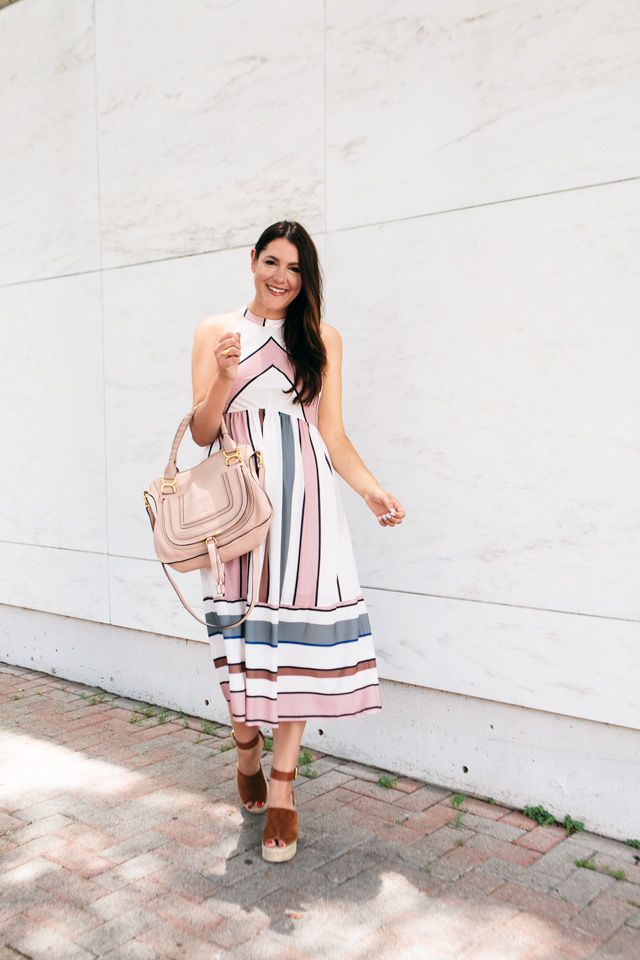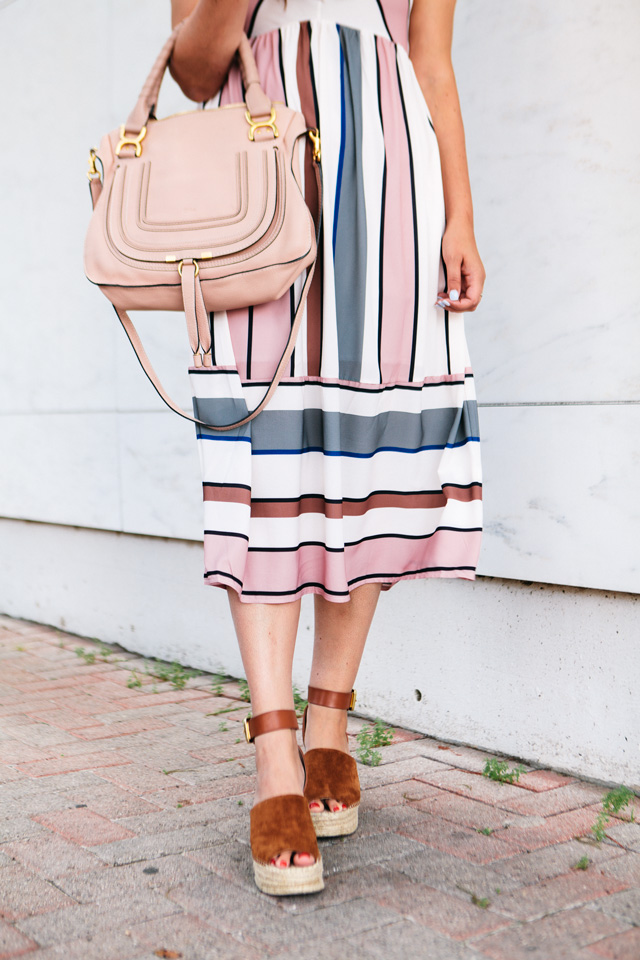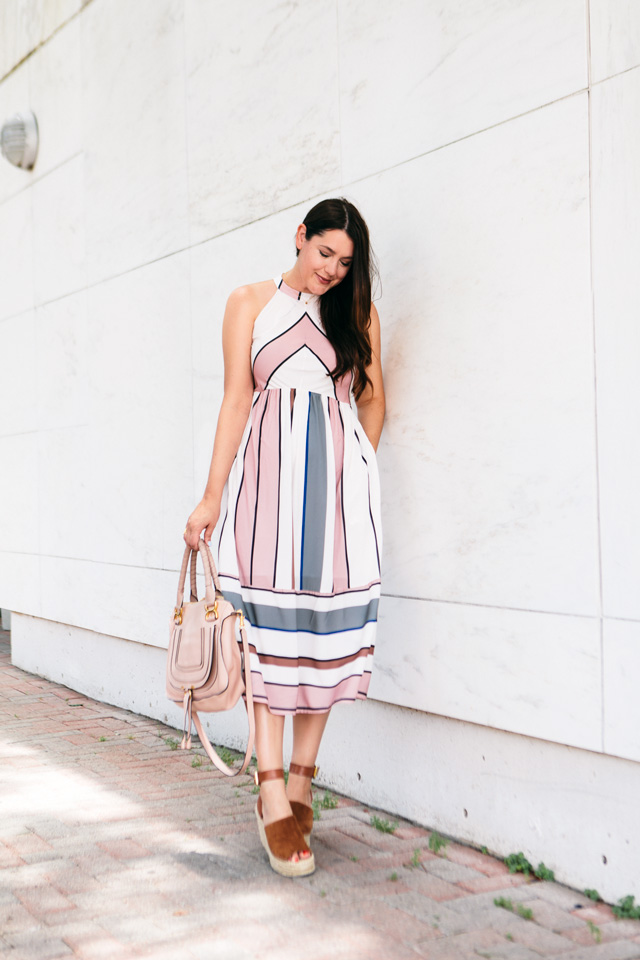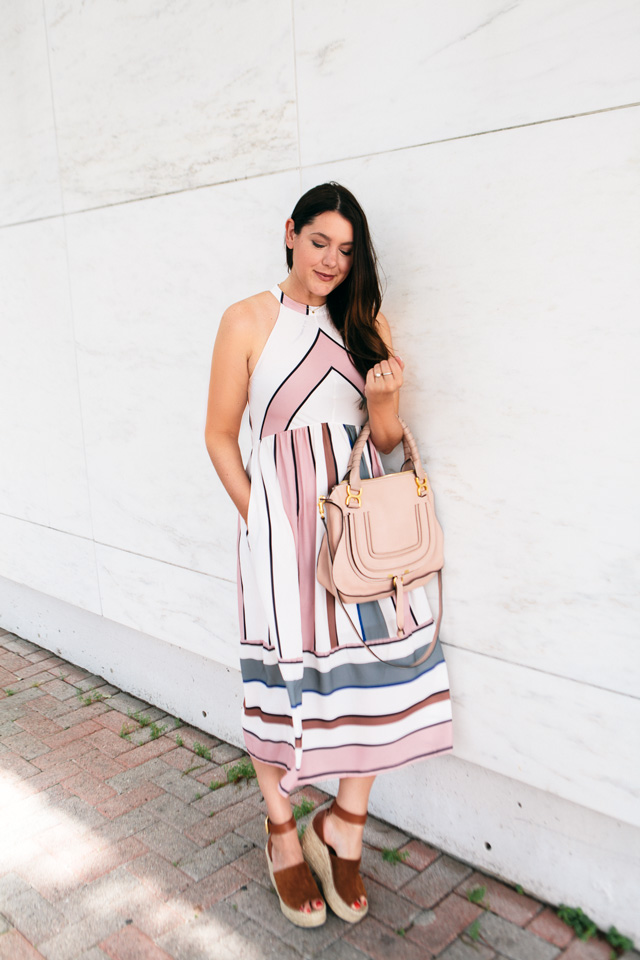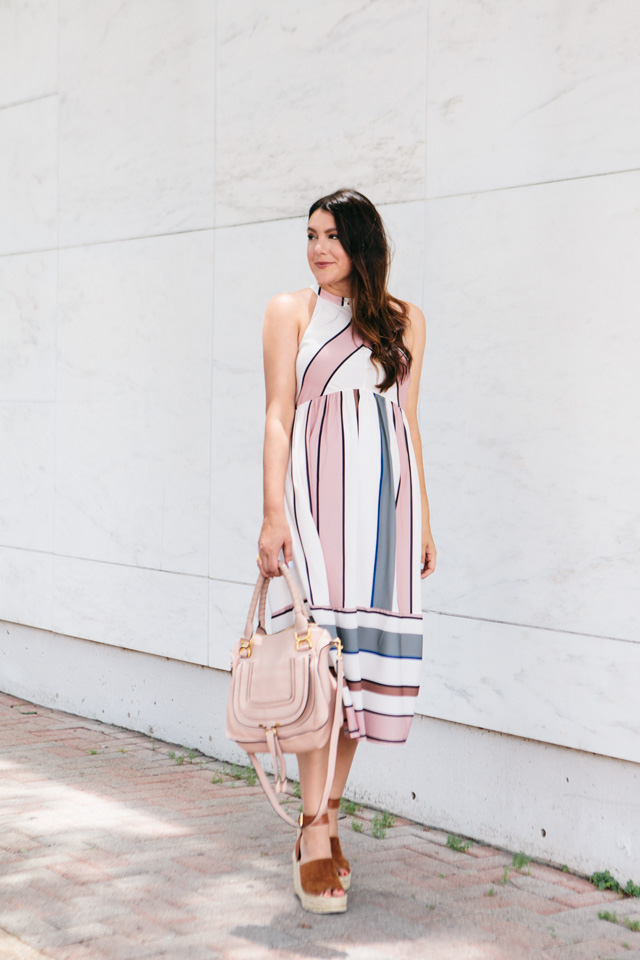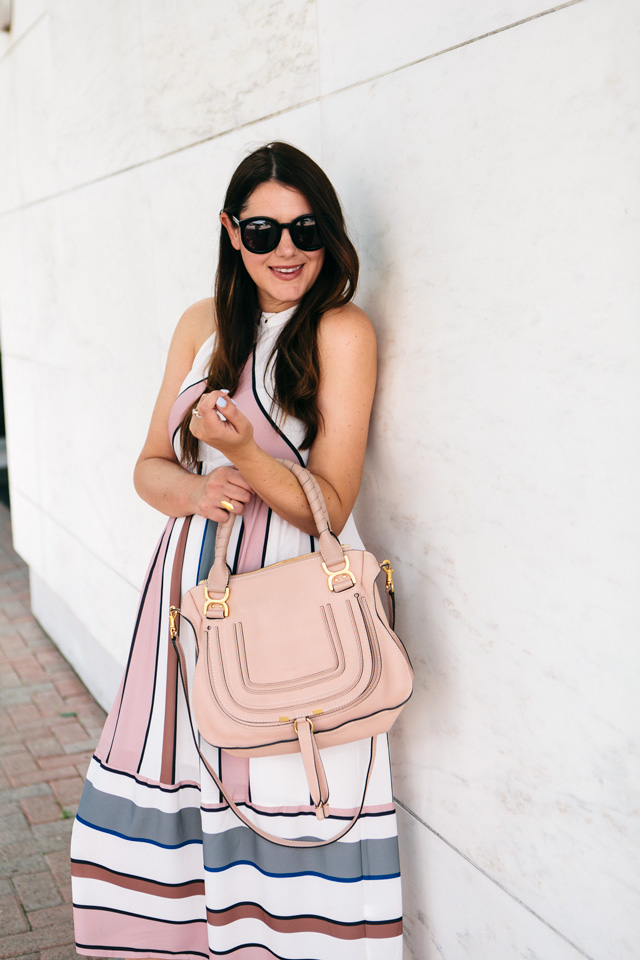 I'm back again with an amazing dress from Amazon, you guys! Let's talk the good, the bad, and the pretty.
After my amazing maxi find (I'll post about the black dress on Friday!), I decided to press my luck on this striped dress that I'd had in my cart for a while. With Amazon there are hundreds of vendors using the same photo of a certain product which is probably to most likely not theirs, so you have to read reviews to decide which is the best option and worth the risk. This one had *pretty* good reviews but not a 5 star, so I knew what I was getting into. Most of the reviews were positive but I like to look at the negative reviews to see if there is a theme like it runs small or it's bad quality, etc. A few reviews said it was see-thru, but I can deal with see thru and most of the reviews said true to size. Plus this dress is Amazon Prime and free returns, so I said: "Deal Me In!" Once I got this dress in, the material is like a crepe or chiffon so it IS see-thru at the bottom of the dress. I found that with a beige bra you couldn't see anything at the top, so that was great for me. (I'm wearing a nude strapless bra! This one here.) I slipped on my white half-slip and stood in bright sunshine and asked my expert husband if he could see anything at all. Nope! Problem fixed! So if you buy this dress, just know you are going to need a lightweight slip in white or nude. (If you are buying a slip for the first time, I'd go nude! It goes with everything. Best $15 I've ever spent.)
The dress fits true to size according to their size chart. I'm in the medium and I have room in the waist of the dress but it's just almost too tight on my chest; if I was one cup size bigger it wouldn't work. More details on that in the Editor's Notes below! If you're more petite on top, size down but other than that stay true to size. Like I said I'm wearing a strapless bra but you could get away with a bandeau if you're smaller chested.
All in all, for $25 it's a beautiful dress. I got SO many compliments while wearing this, even though two of those were from my mother I still count them. It's lightweight for summer but would work later on with a long cardigan! (How cute would that be??) I'm glad I rolled the dice on this one.
If I were to review it I give it 3.5 – 4 stars, because it's a little sheer. But fit and style are right on!
You can find this dress here! I am in the 'as shown' color!