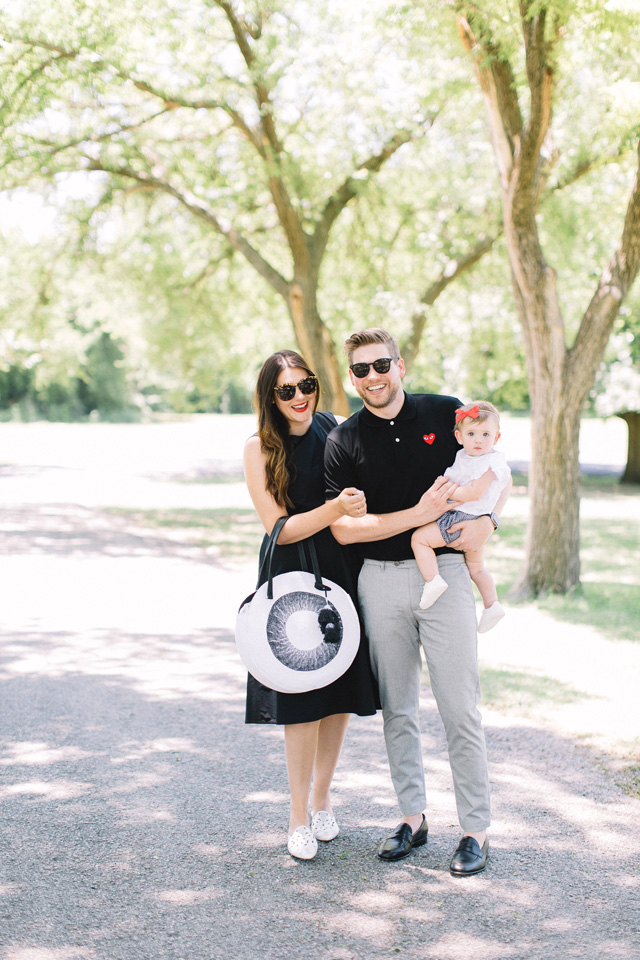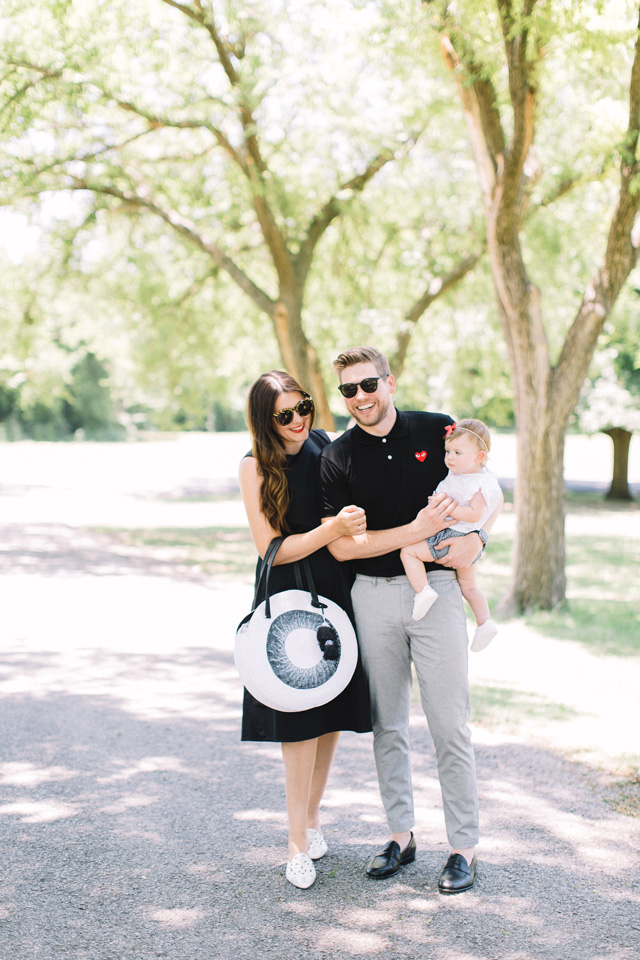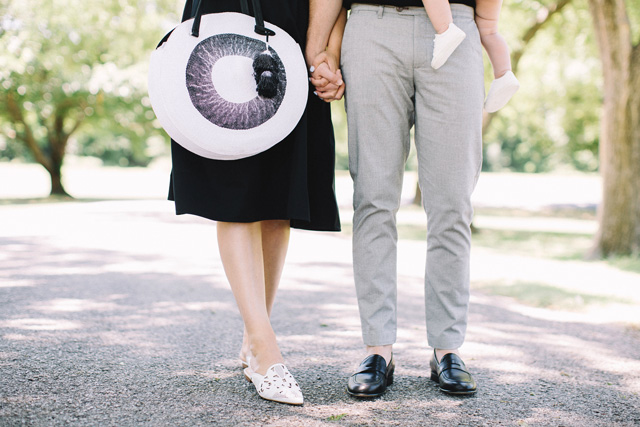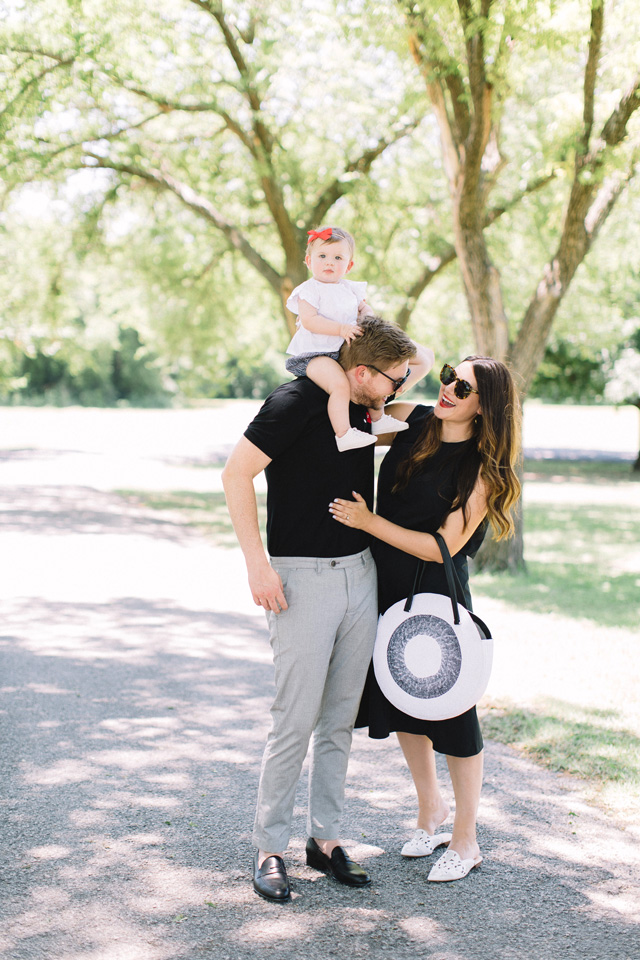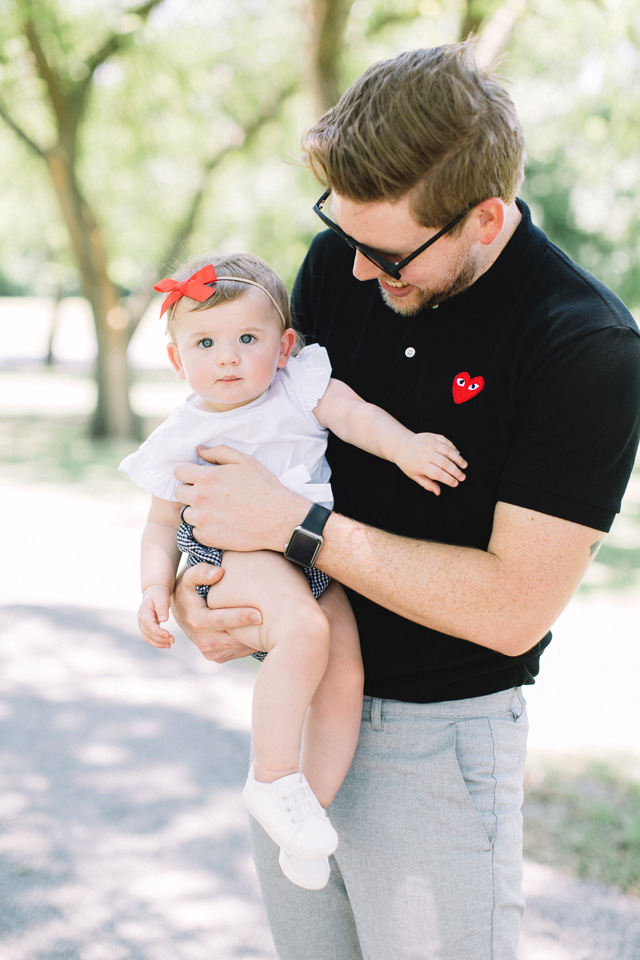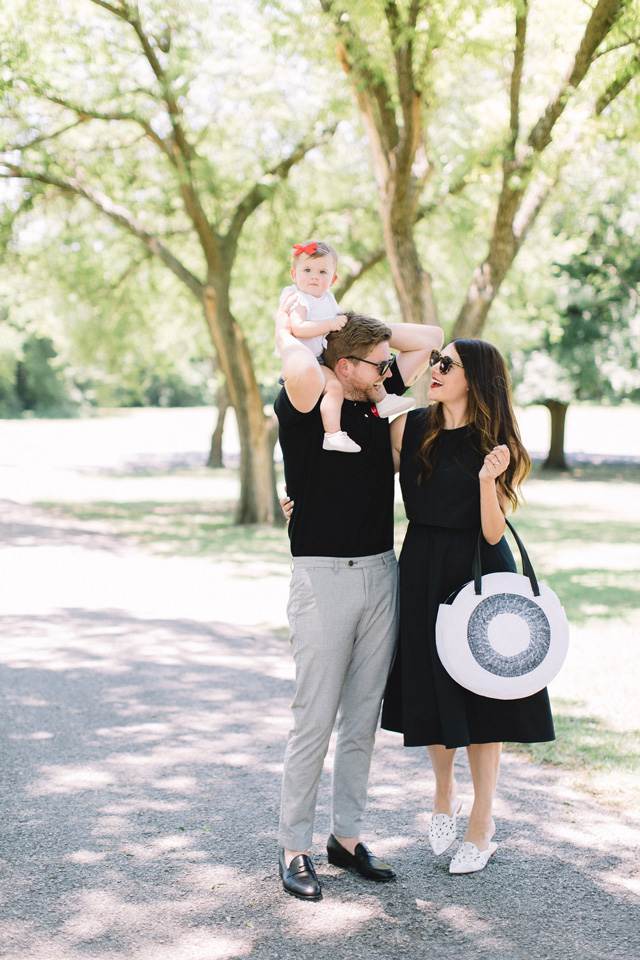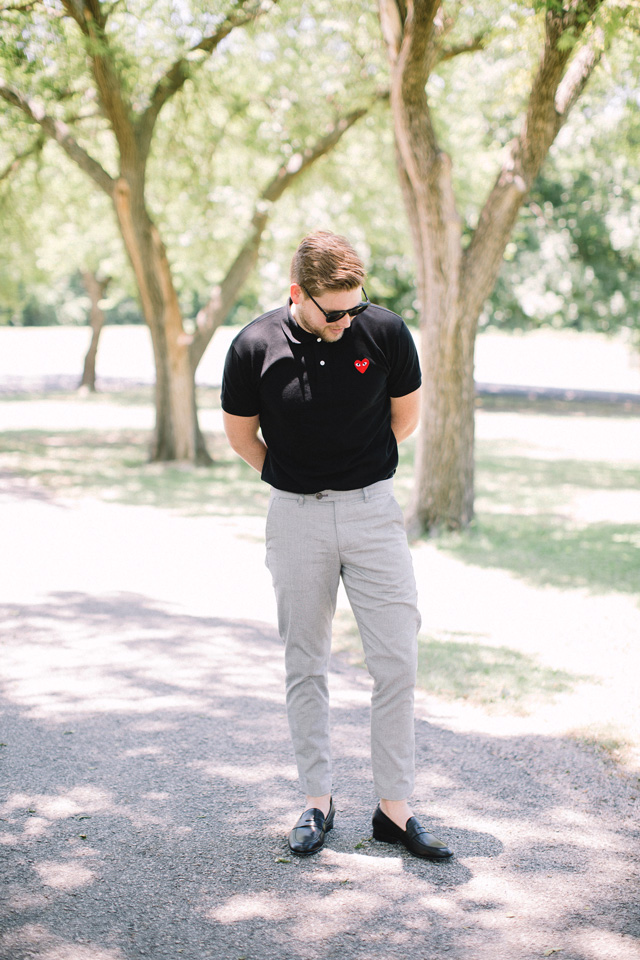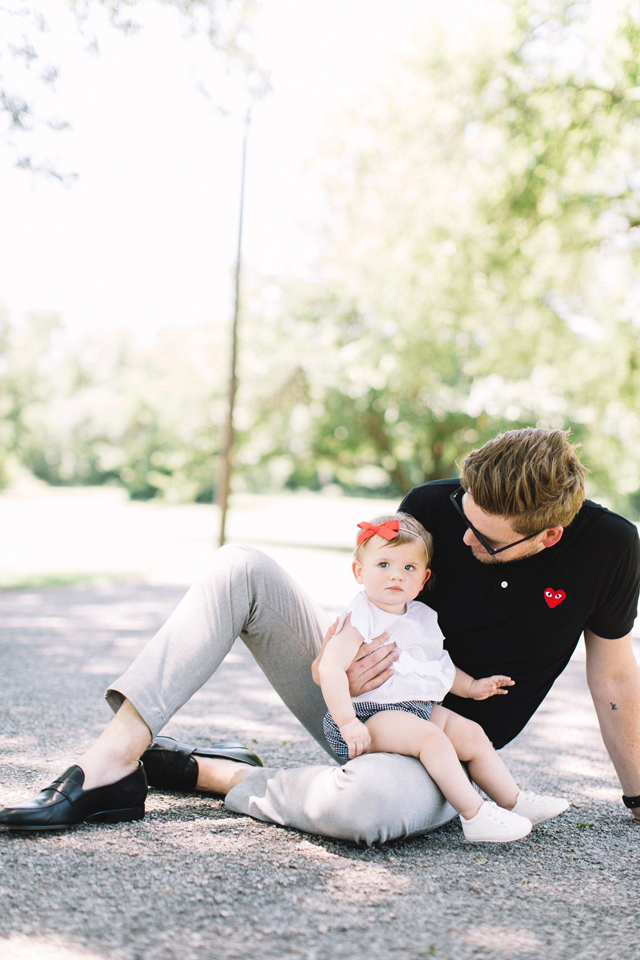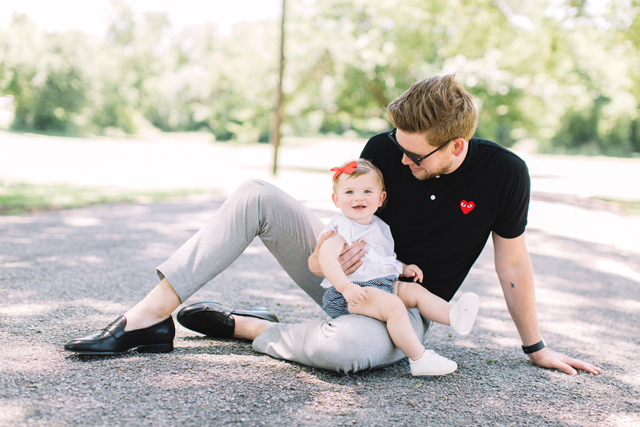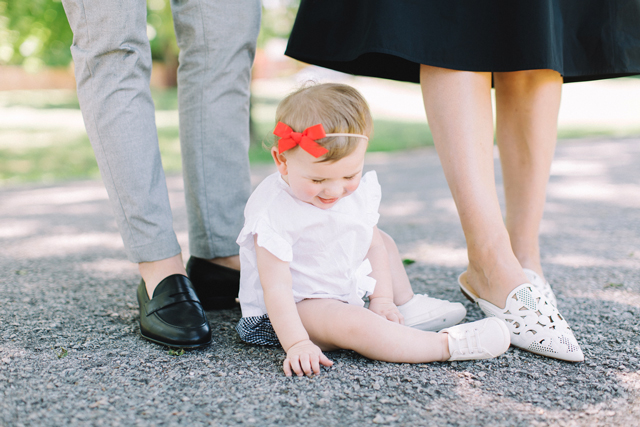 I made a mistake on Mother's Day of not getting a full family photo of all three of us. I got one with my momma and Gemma, but not one with my little family. ROOKIE MISTAKE, you guys. I didn't want to make that mistake again for Father's Day and I knew family pictures were due, so why not have a Father's Day inspired shoot?
I decided we'd all dressed in Bryan's favorite color: black.  Bryan is a classic kind of guy; he loves the standard shades of menswear in black, navy and white. My closet on the other hand is a rainbow of variety. But finding a great black and white outfit was no problem for me at all. I paired this black crop set with this fabulous pair of Vince Camuto laser-cut flats. I've been loving flats these days and this pair is so, so chic. When it's a little bit cooler, I can't wait to wear them with dark denim. You can find these flats here! And if you aren't a fan of white, they come in a few different hues!
You don't know this but Bryan loves sneakers and shoes. One of his signature go-to for a pair of shoes is a white sneaker, so I found it apropos that Gemma wears a little white sneaker. This Vince Camuto pair is gender-neutral and SO good in person. Like I'm more impressed with them in person with the stitching and great quality, too! She is wearing a 3 here but I almost wish I would have sized up so they would last her longer! You can find this pair of baby sneakers here! The kid size is found here and the men's pair here!
Bryan's shoes of choice were these classic penny loafers from Vince Camuto, as well. He said of all of his shoes, his favorite pair of shoes is a black loafer (okay, *after* a white sneaker). A black loafer such a great go-to shoe and if you're looking for a new pair of shoes for you guy, this is a lovely and classic pair. I don't know if there is a man alive who doesn't need a nice pair of black loafers. You can find this pair here!
I won't lie — Father's Day snuck up on me this time. Which usually with my own father, a nice lunch out will do the trick. But for Bryan, I knew a little something extra was in the card.  With this little Bryan-style family shoot and a family brunch on Sunday, that should do the trick. And hopefully this time I can remember to get a photo of all three of us.
Oh, and of course, we will let Bryan open his Father's Day gift of — you guessed it. Shoes. Well probably. This gift has not been bought. I said I procrastinate, didn't I? 😉
---
Special thanks to Vince Camuto for providing the footwear and collaborating on this post! Thank you for supporting the brands that support this blog!
**Special thank you to Cassie Loree Photography for capturing these photos!