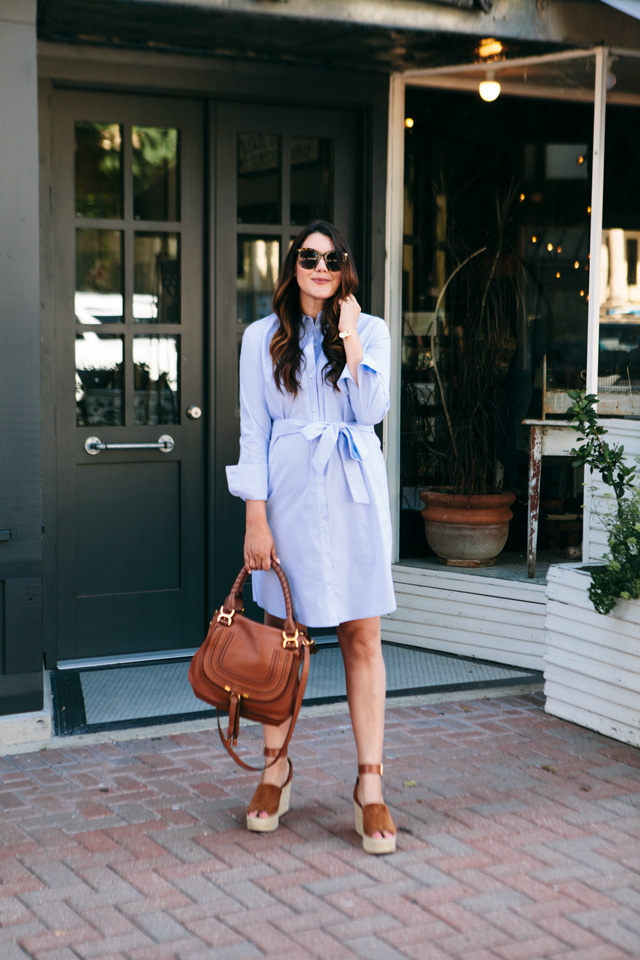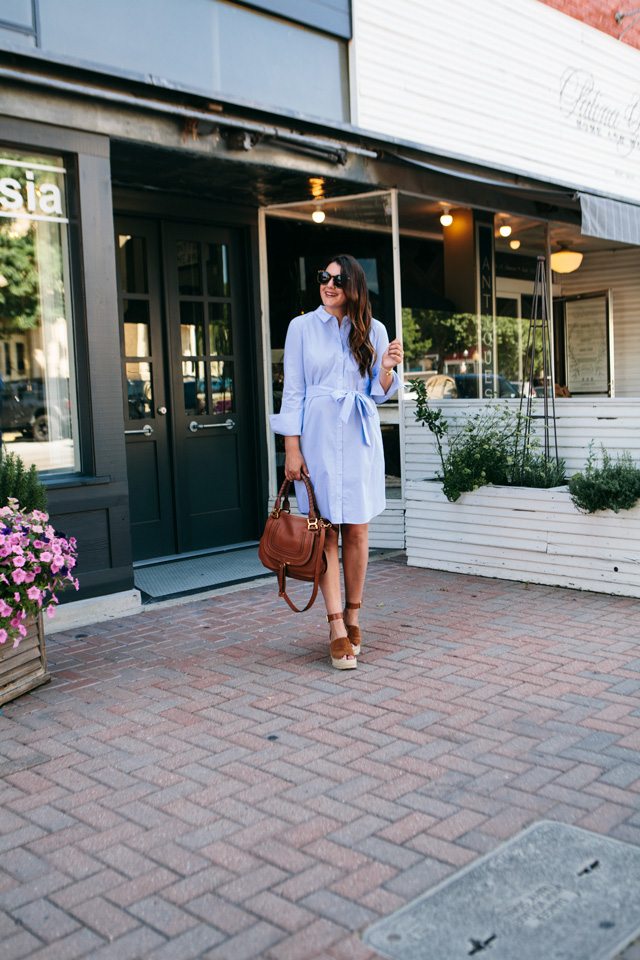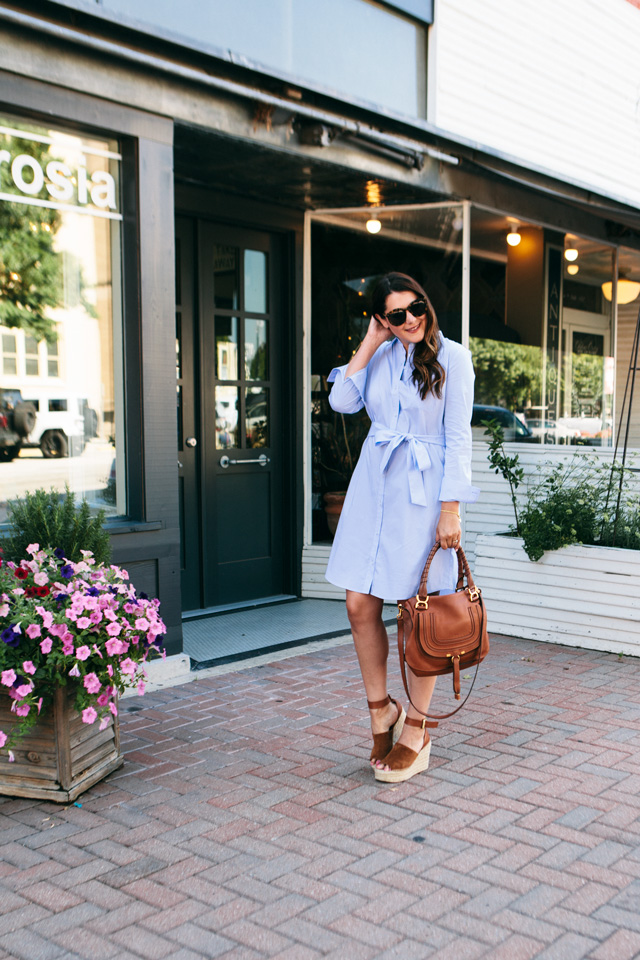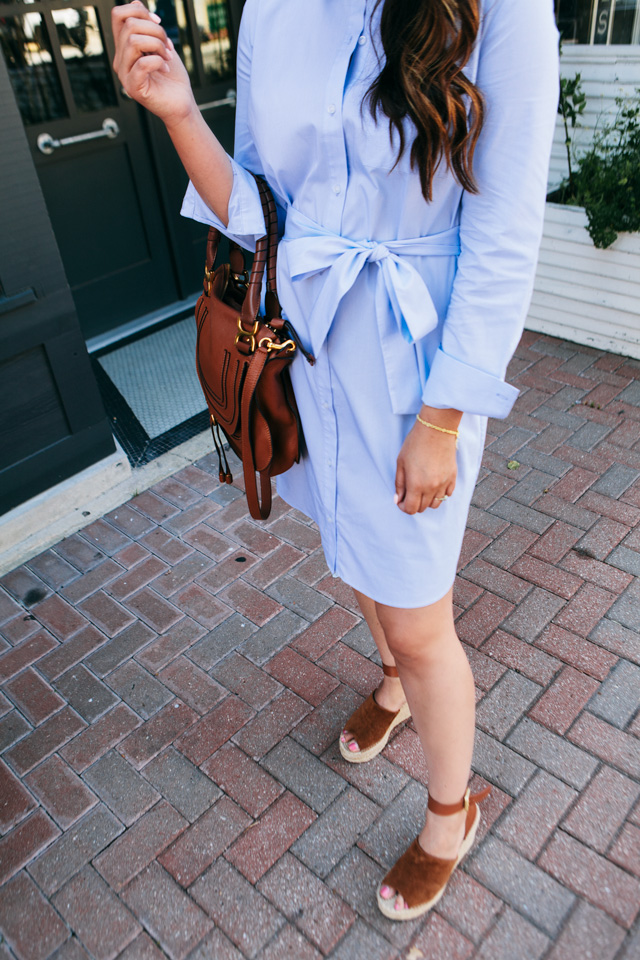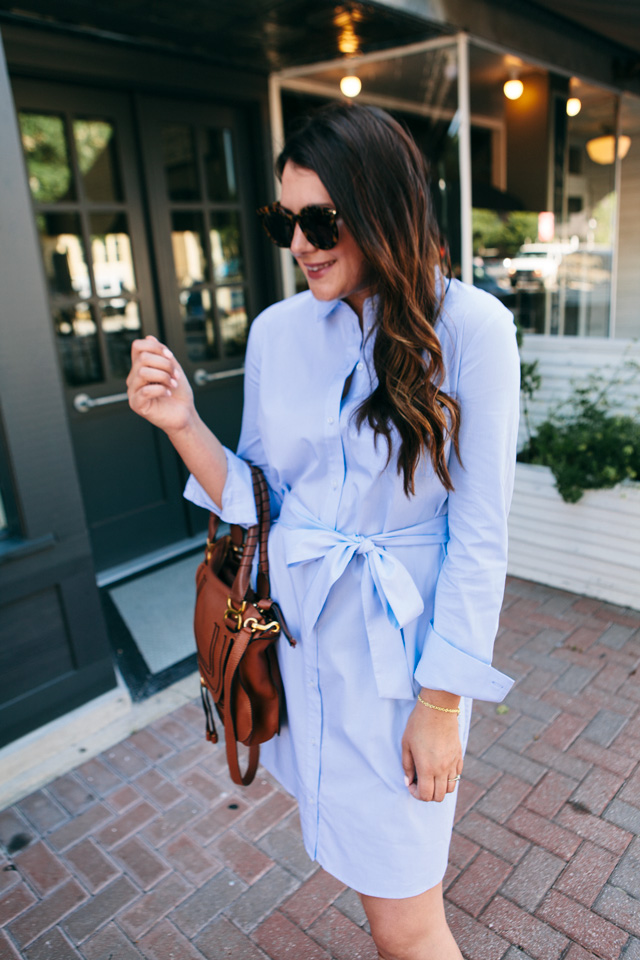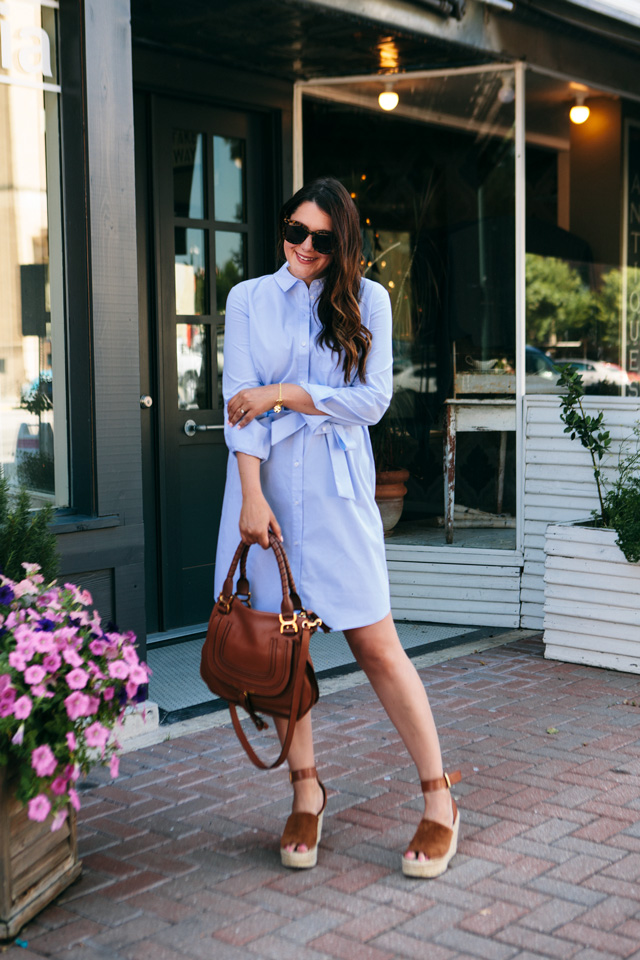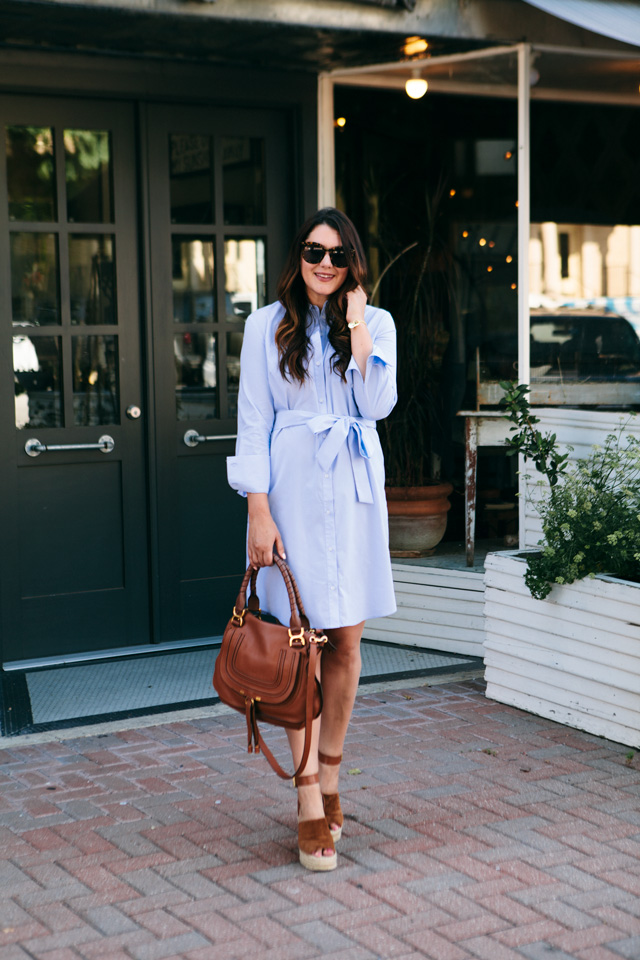 This dress was a lovely little surprise that I picked up on sale at Nordstrom. A nice surprise because it was on sale and because I loved how it fit once I got it home. That's right — I committed the ultimate shopping faux pas; I didn't try this dress on in the store. This would drive me crazy when we owned our shop; women would come through grab a size to buy and then try it on later and many times it wouldn't work and by the time they returned the size they needed would be gone. This could have been avoided by just trying it on in store! Of course, I never return-shamed them but it always frustrated me because a 2 minute try on would have resulted in a perfectly fitting piece. If you think you are saving time by not trying something on, you're only saving time if the piece fits. If it doesn't, you've got a return on your hands. And yet, here I've become a non-trying-on kind of shopper. I've been doing this a lot lately with Gemma, just grabbing and going without trying it on and the results are as expected. I'd say 40% success rate, 60% return.
Luckily, this dress was in that 40% success bracket. It fit like a dream, in fact, this piece fits a lot better than I imagined. I always love the look of a classic shirtdress, but this one fits in all the right places.  You can find this dress here!
As you can tell, I busted out my tried and true summer espadrilles. Three summers in a row and still going strong. Best shoes ever. PS: they have the same style in a shorter heeled wedge here! If you aren't into
We are trying to plan our vacations this summer and we are trying to decide between Maine (my favorite) or Florida, probably somewhere along 30A. We've been to Maine and love it, but if you have any recommendations or places you've been to and loved in Florida, please let me know! We had tossed around Rosemary Beach, but we are completely open!