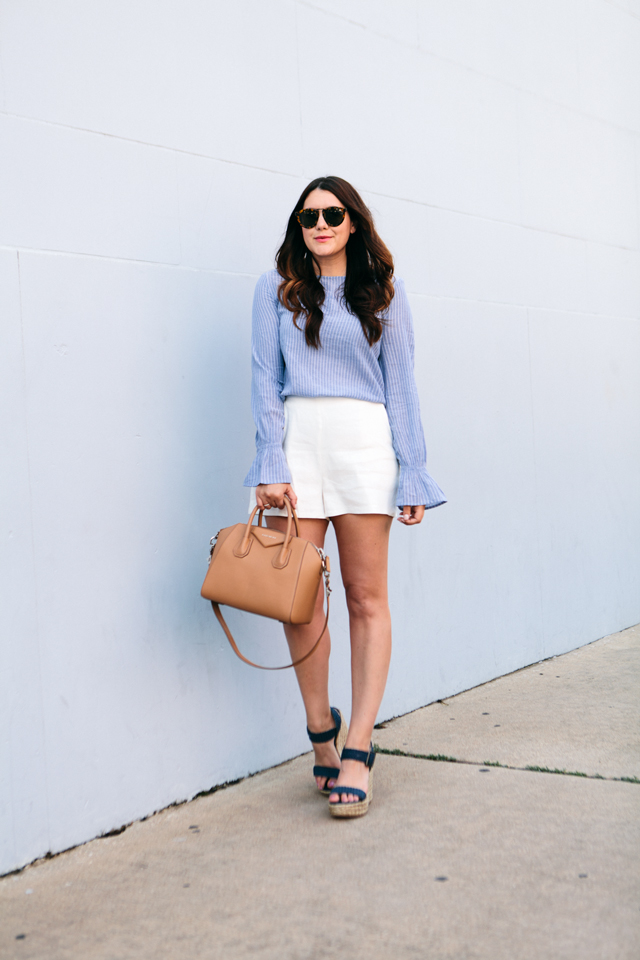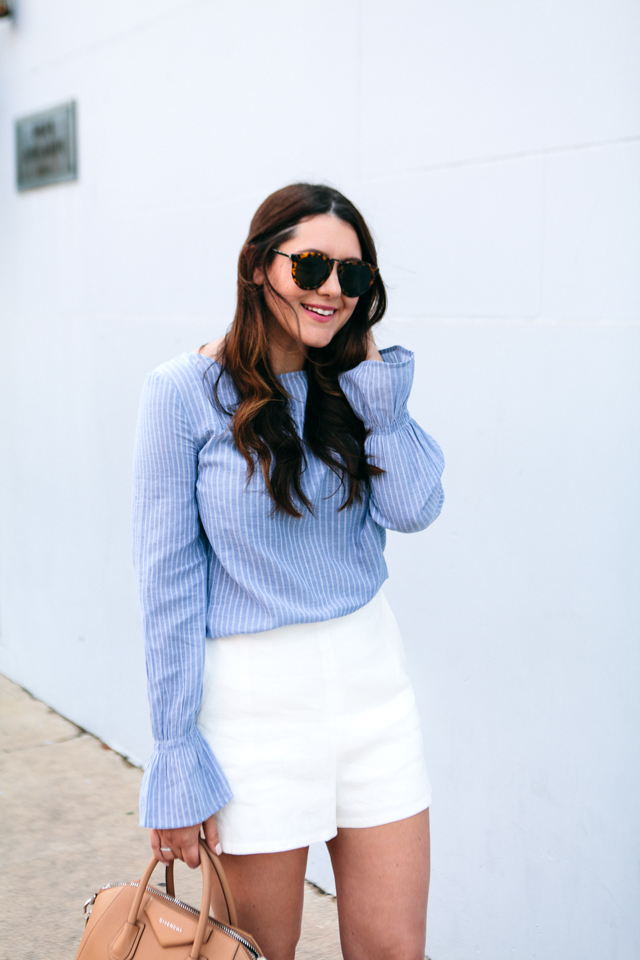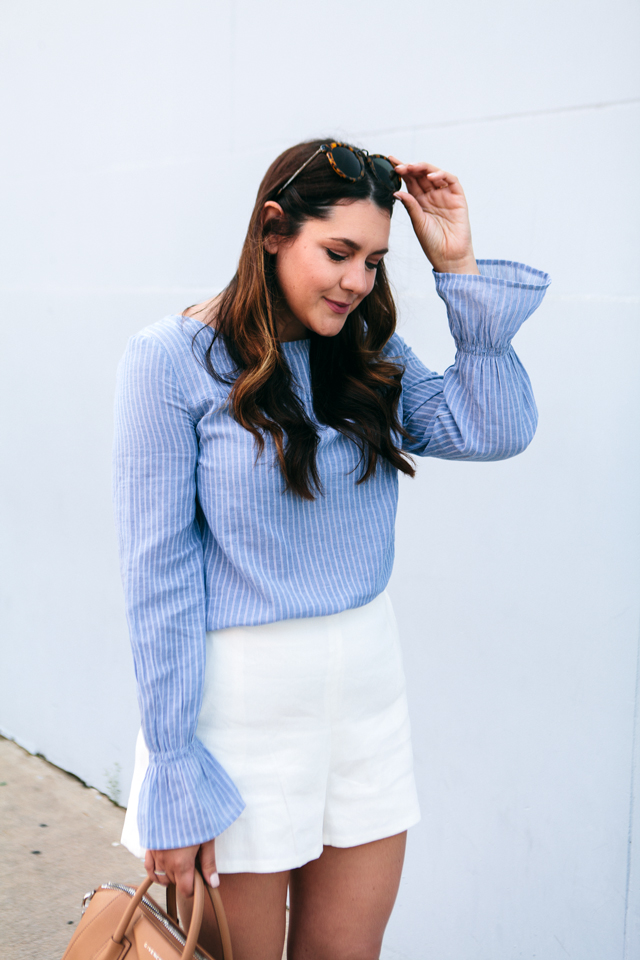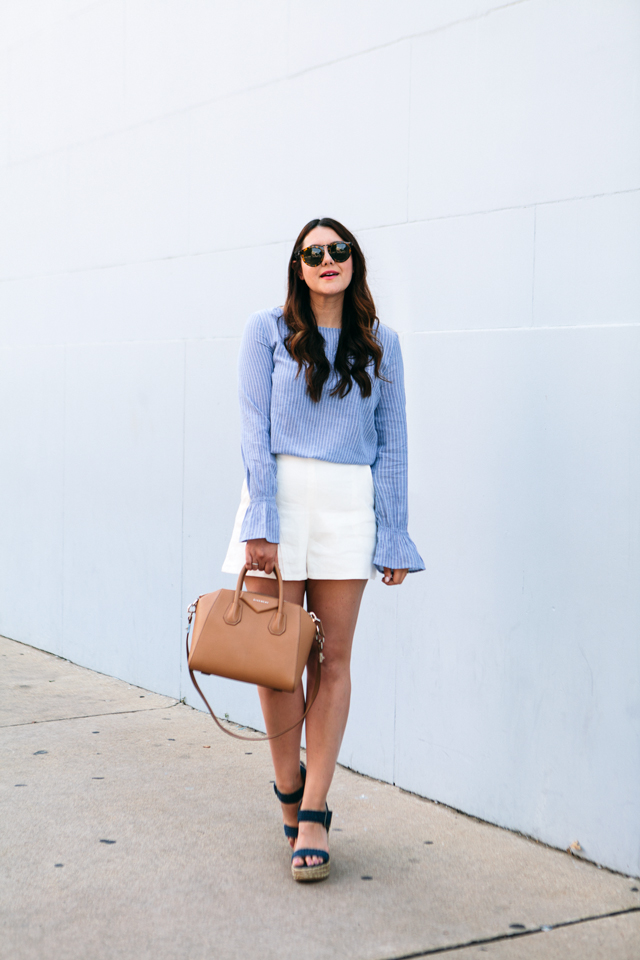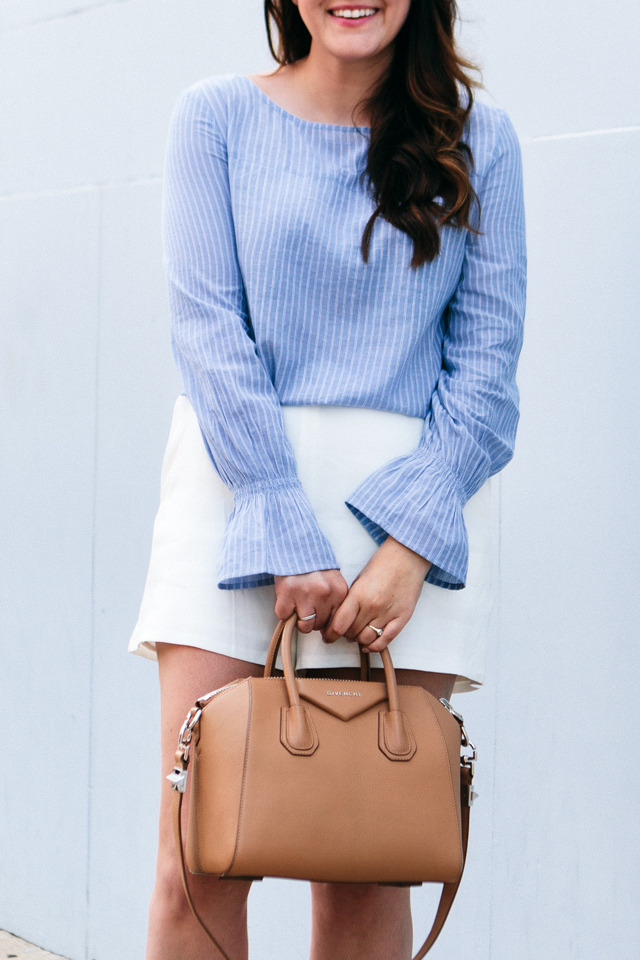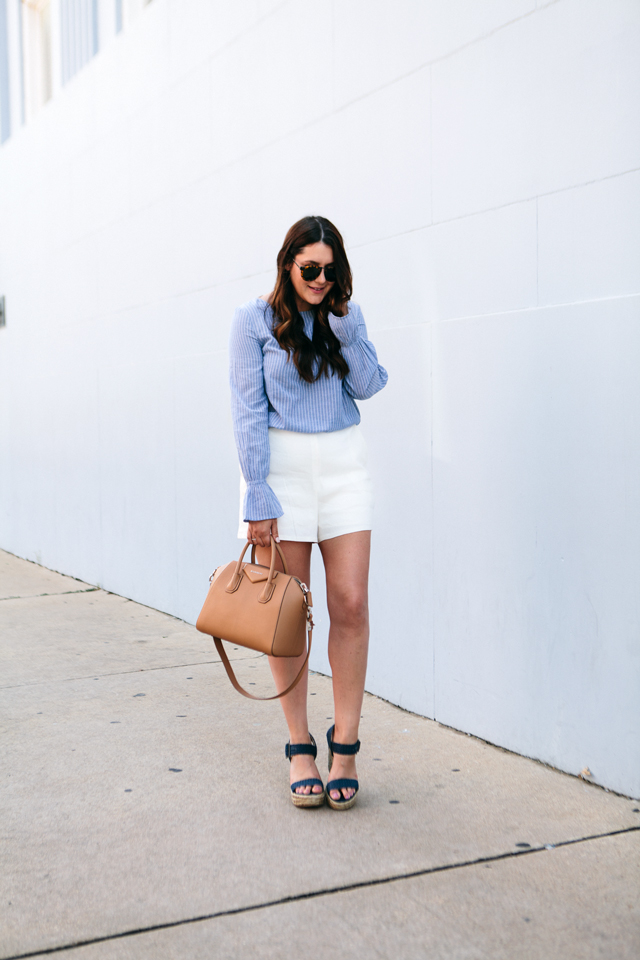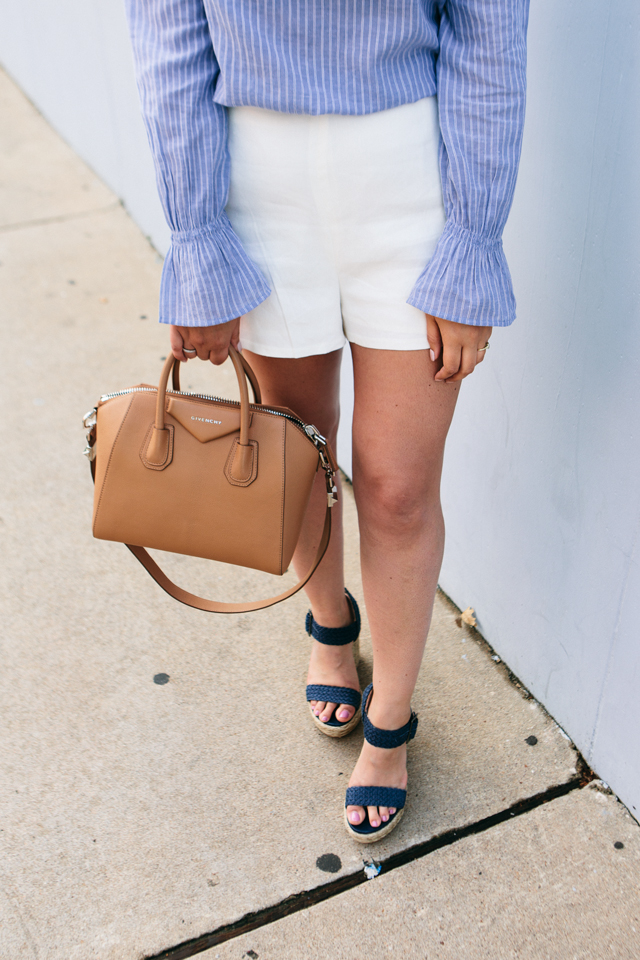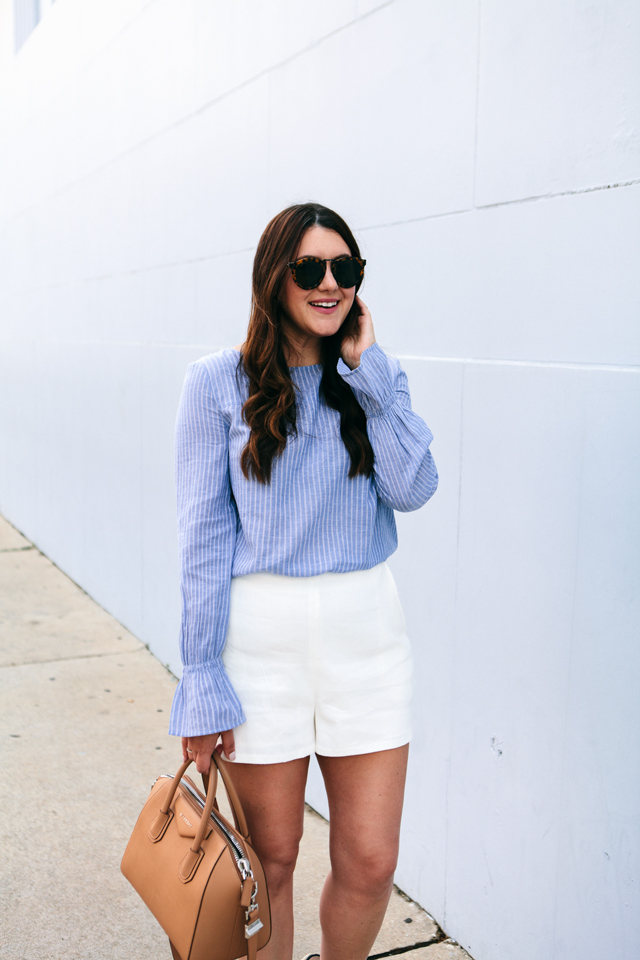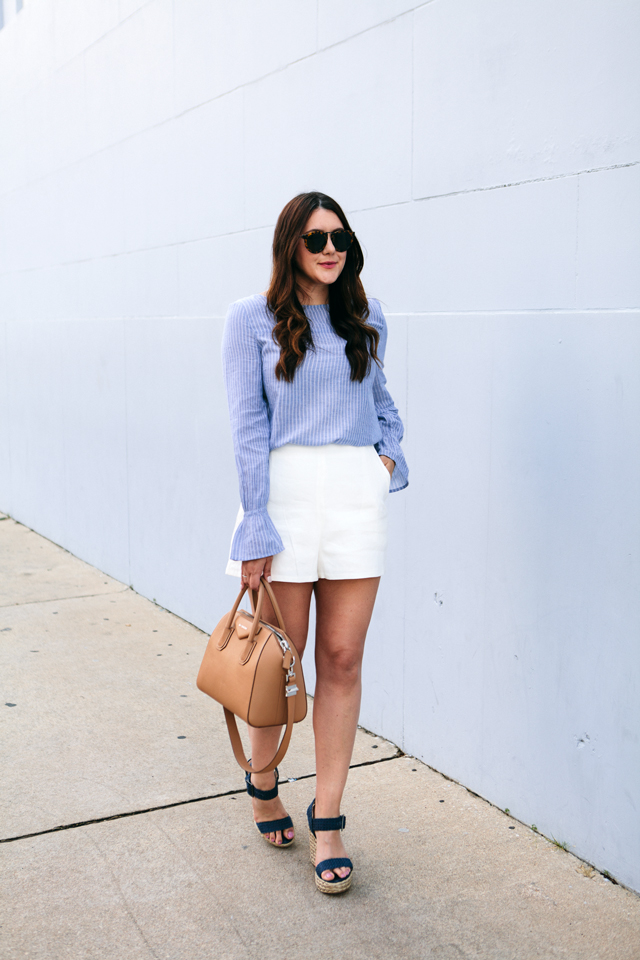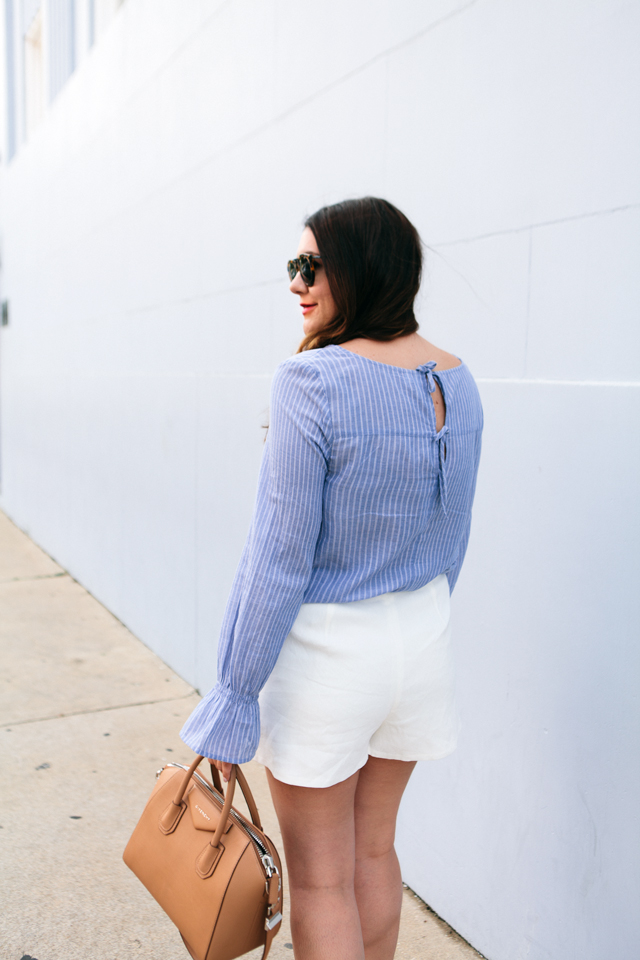 Like it or not — shorts season is here my friends. Being from the south-ish (is Texas even considered south?It's south alright but is it southern? Discuss. ) I was born wearing shorts. True story; modern day miracle. But when it becomes consistently warm enough that I find myself reaching shorts every day, it always takes me by surprise. It's the complete opposite of sweater season, but equally just as exciting.
I'm always a fan of denim cut-offs, but I've picked up a few tailored shorts for the season. Starting with this white linen-ish high waist short (more like a lightweight linen, therefore linen-ish), I had high hopes for this pair of shorts and they do not disappoint. I like that they come in a few different colors as well. But white was the color for me — I never feel like you can go wrong with white in the spring and summer.  You can find this pair of shorts here!
Here are a few of my favorite tailored shorts for the season!

This top is adorable coming and going. Bell sleeves in the front, bows in the back. I love that you can easily pair it with denim as well. You can find this top here!