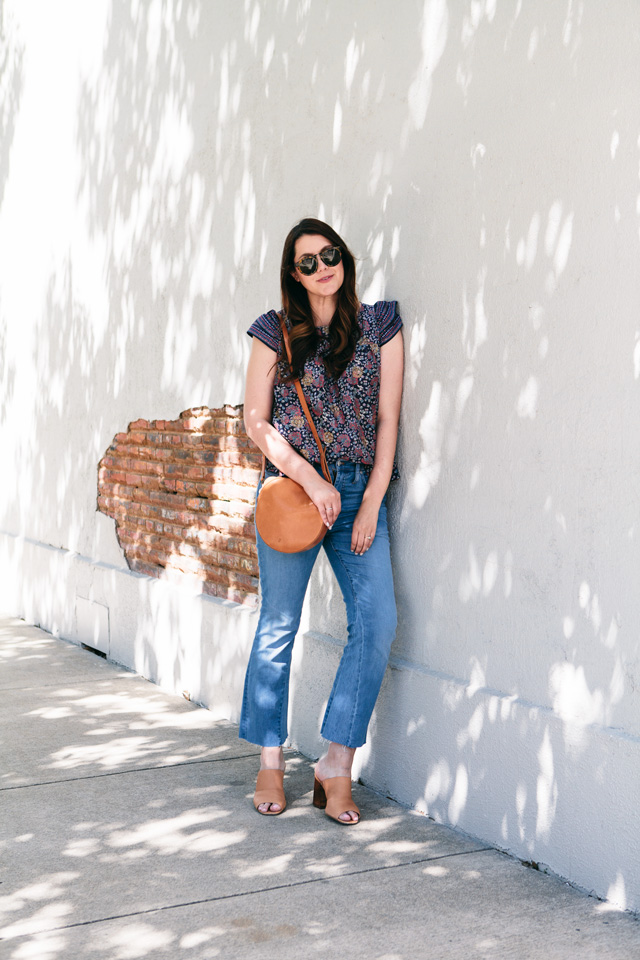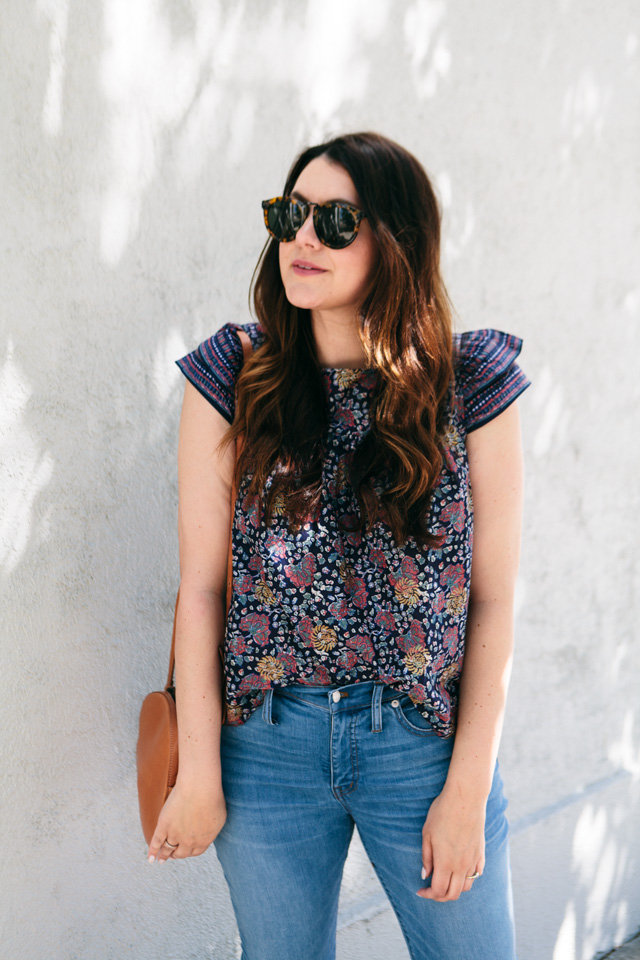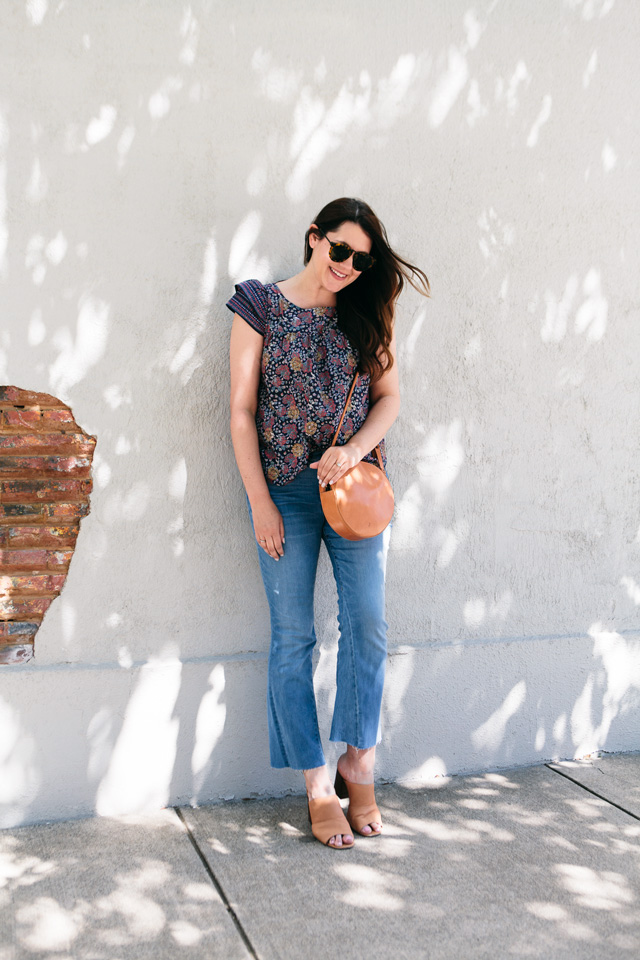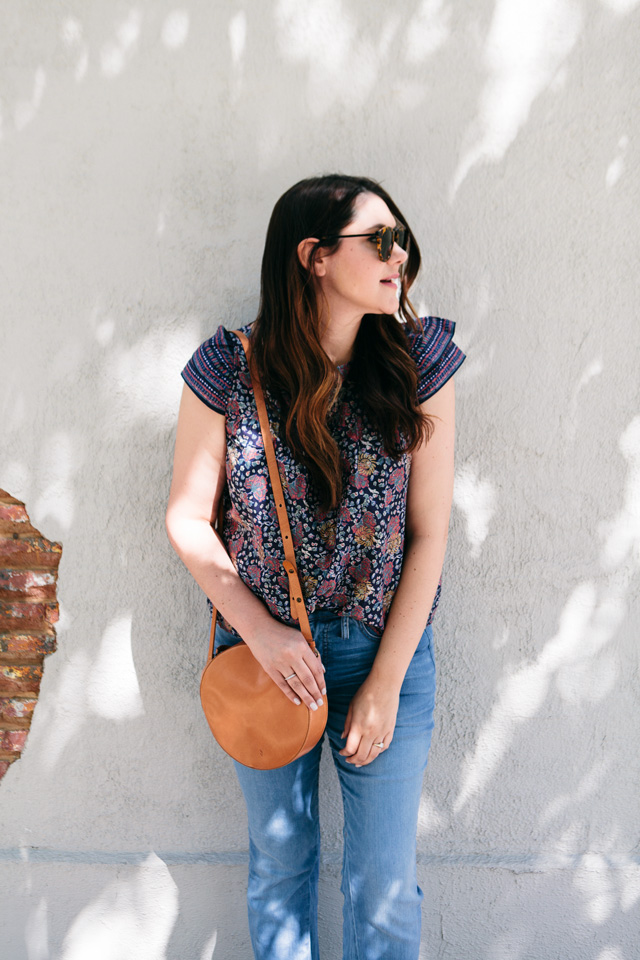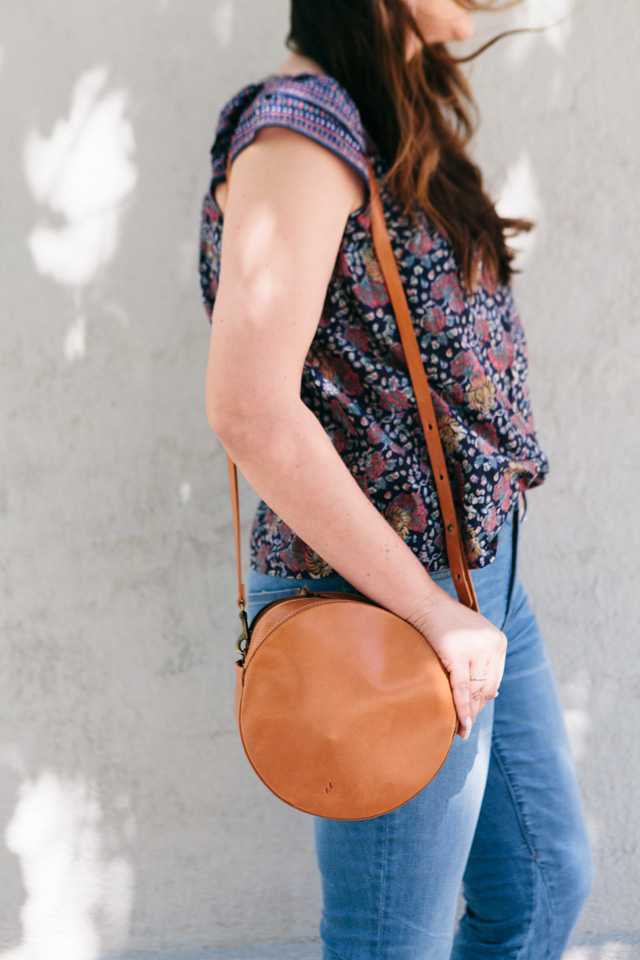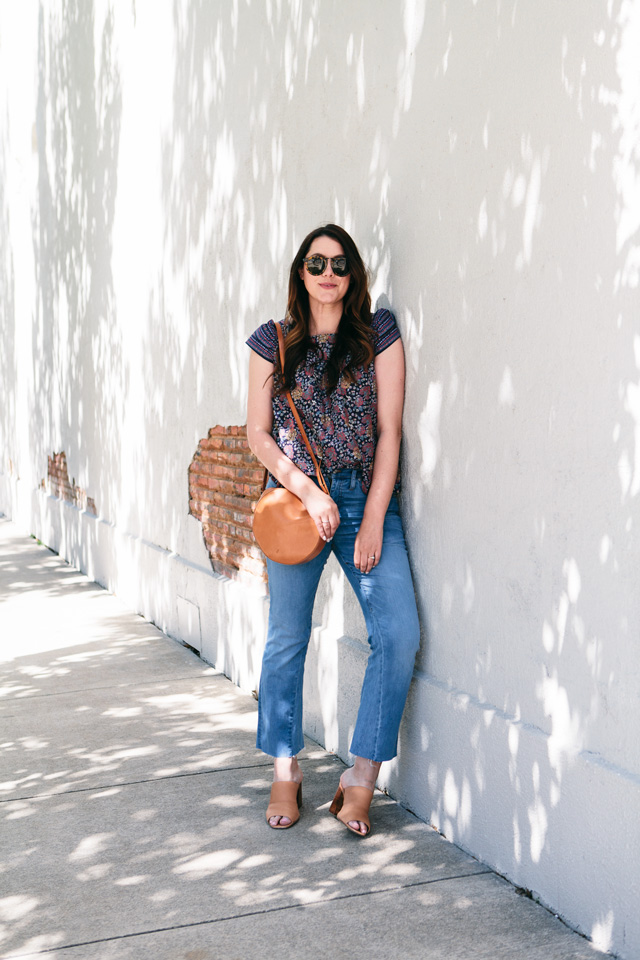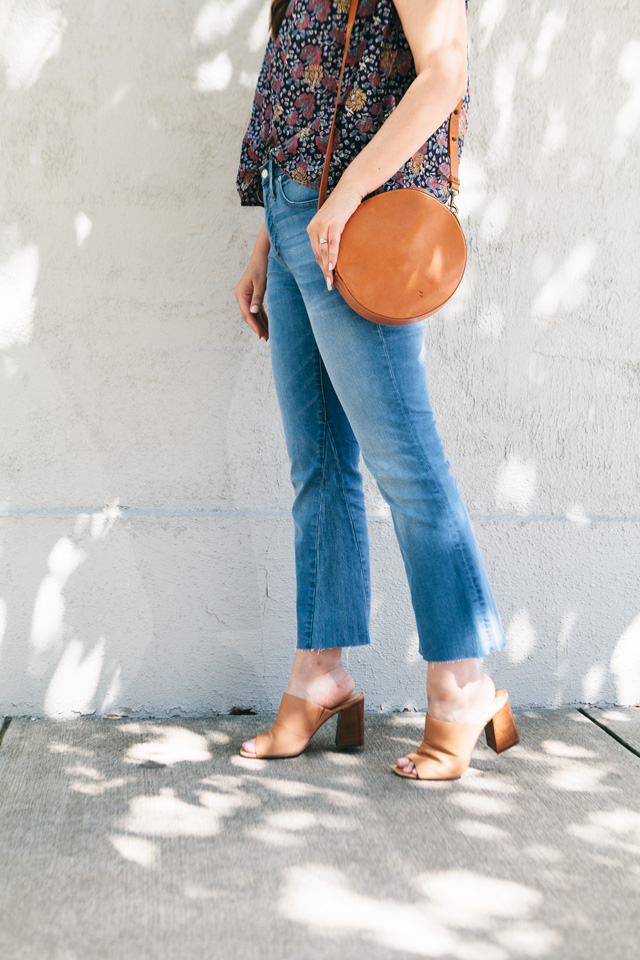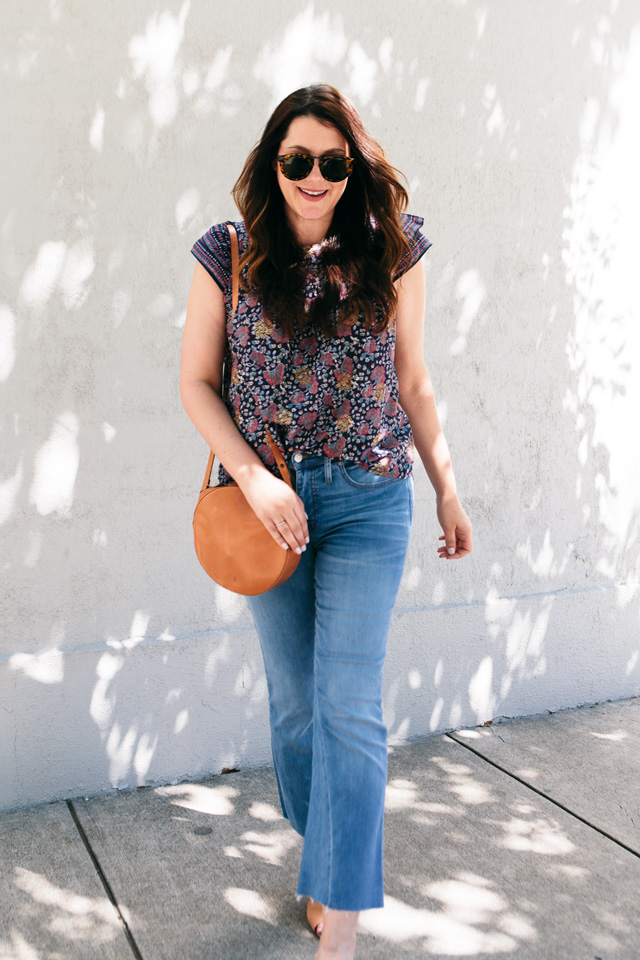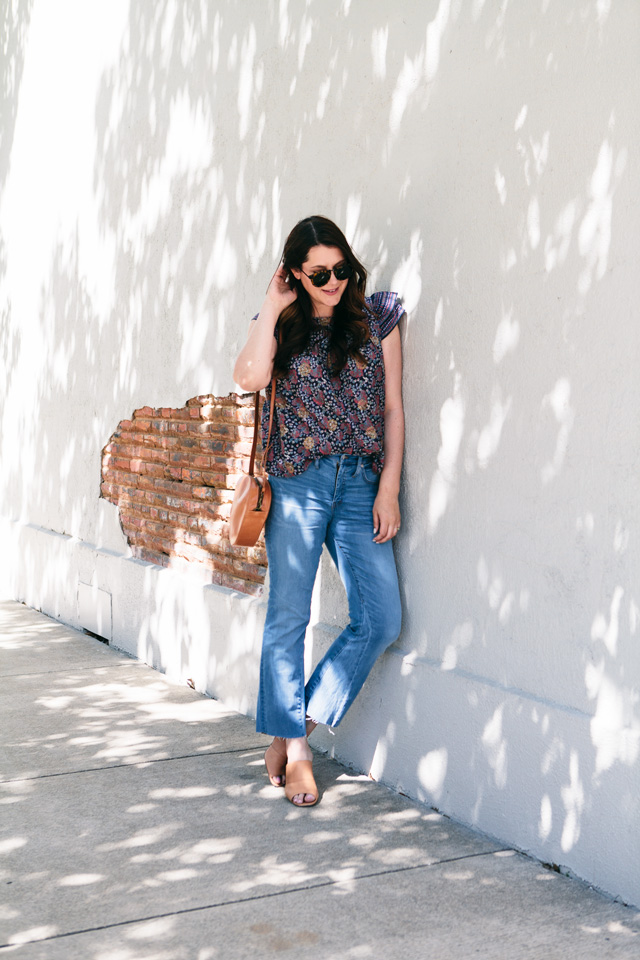 I'm no stranger to a kick flare denim for spring. I'm gonna take you back to spring 2016 when I first discovered a kick flare; which to be frank feels like ages ago because last spring I was the lead conductor on the maternity jean train. All aboard for that stretchy middle panel and questionable fit. Anyways, I was really sad (edit: not that kind of sad, more dramatic less sad) last spring when I couldn't bust them out again because I loved them. I'm still not back to those original ones but I found a lovely pair at Madewell that will fix my kick flare craving this spring. It's such a fun shape and fit. Sometimes you've just got to break out of your same day, same jeans habit. These are perfect for that. I feel like I'm wearing full flare denim but without all the drama. You can find these jeans here or more sizes here!
I know what you're thinking — 'damn, Kendi sure loves florals these days.' CORRECTION: I HAVE ALWAYS LOVED FLORALS AND I CAN NOT BE STOPPED. Spring just brings out the worst in me when it comes to my floral obsession. Someone mentioned a floral couch they saw the other day and I was just wondering where we could put it and if I could find a matching top to go with said floral couch. It's only a problem if you admit to it.
This floral top I had in my cart during the Shopbop sale but never pushed buy. Then I fully regretted it. I do this a lot with things on sale. But I know that if I regretted it, then I must have really loved it, so I picked this up at Nordstrom. Not one regret. It's such a fun, spring top and works lovely with a cardigan over it too. If you were wondering, this one goes with this perfectly.
You can find this top here!