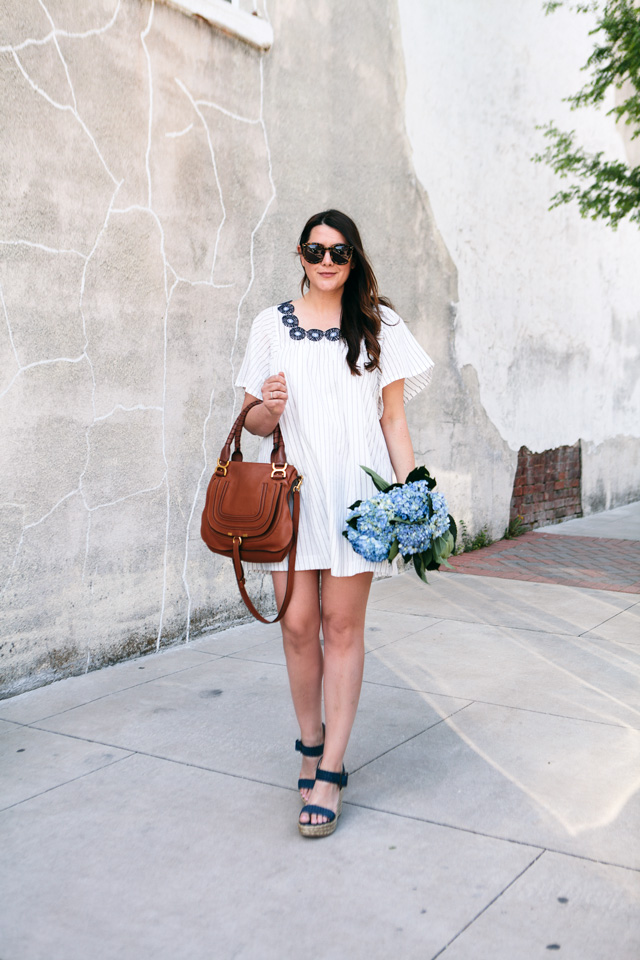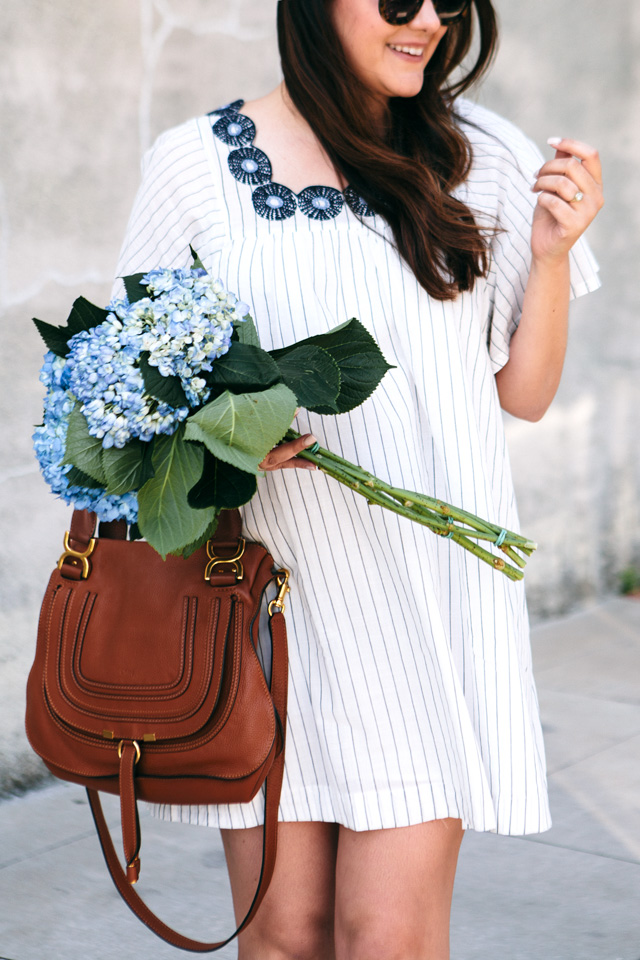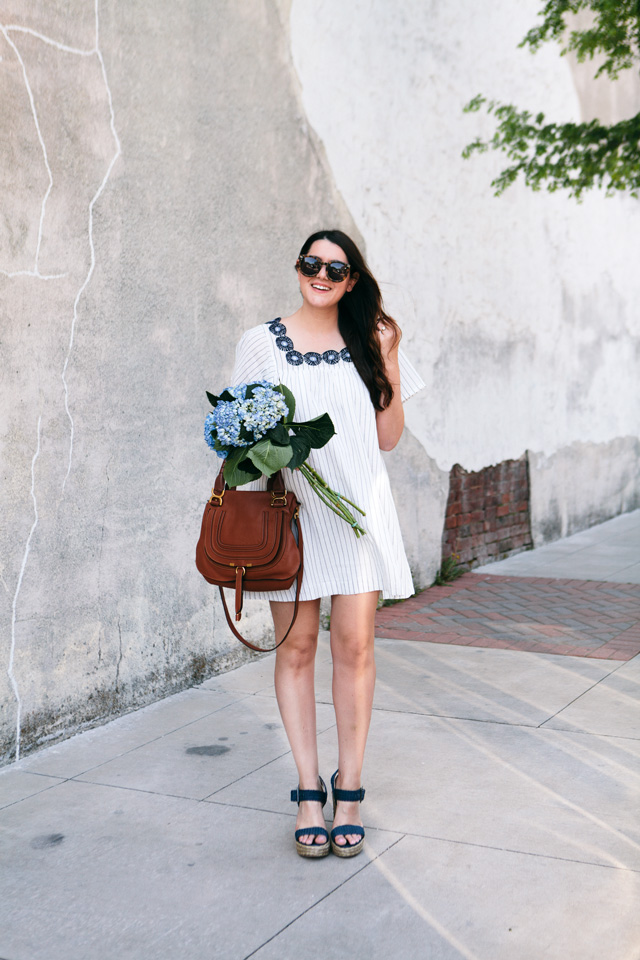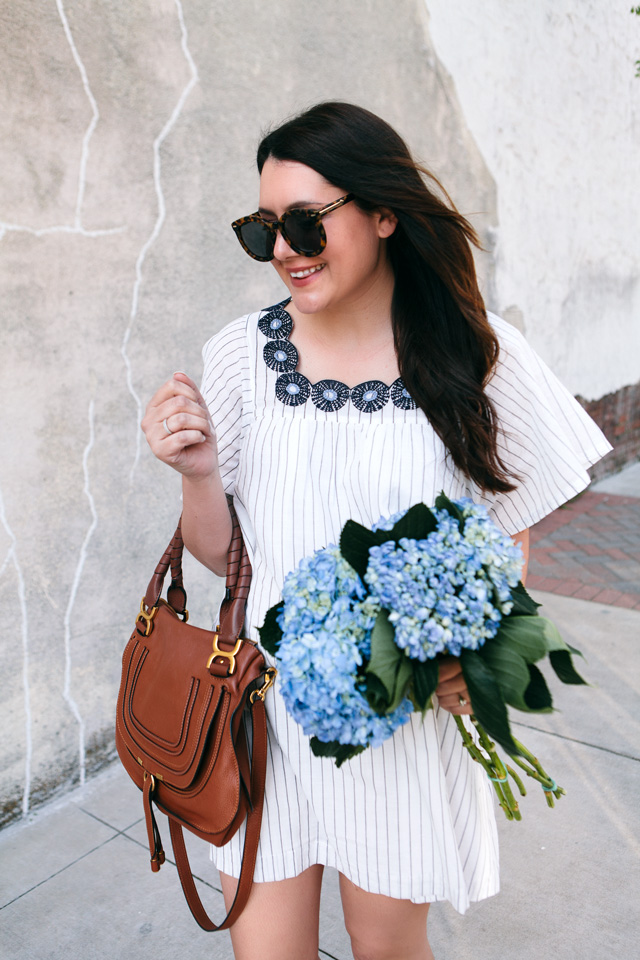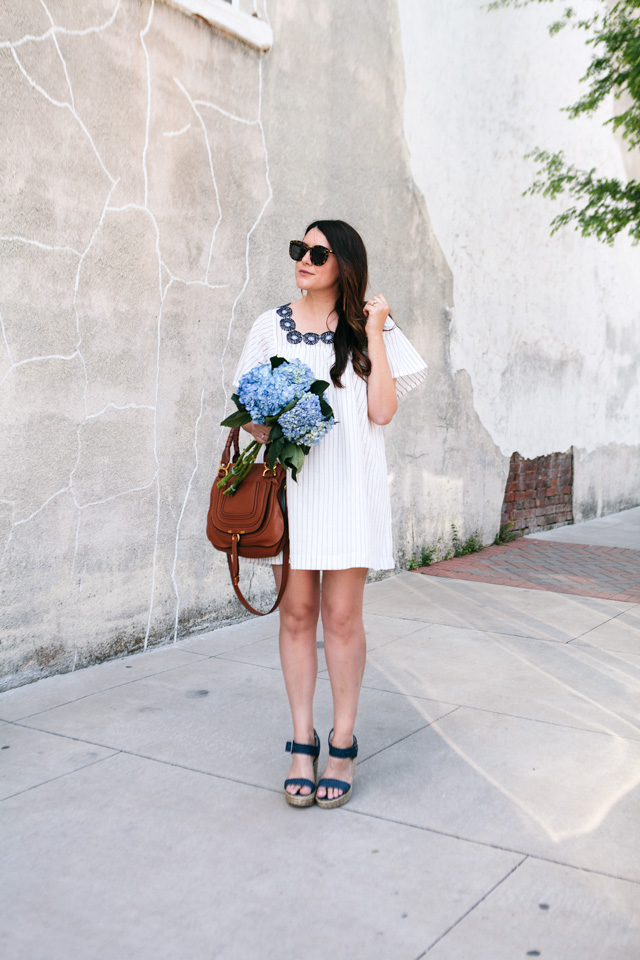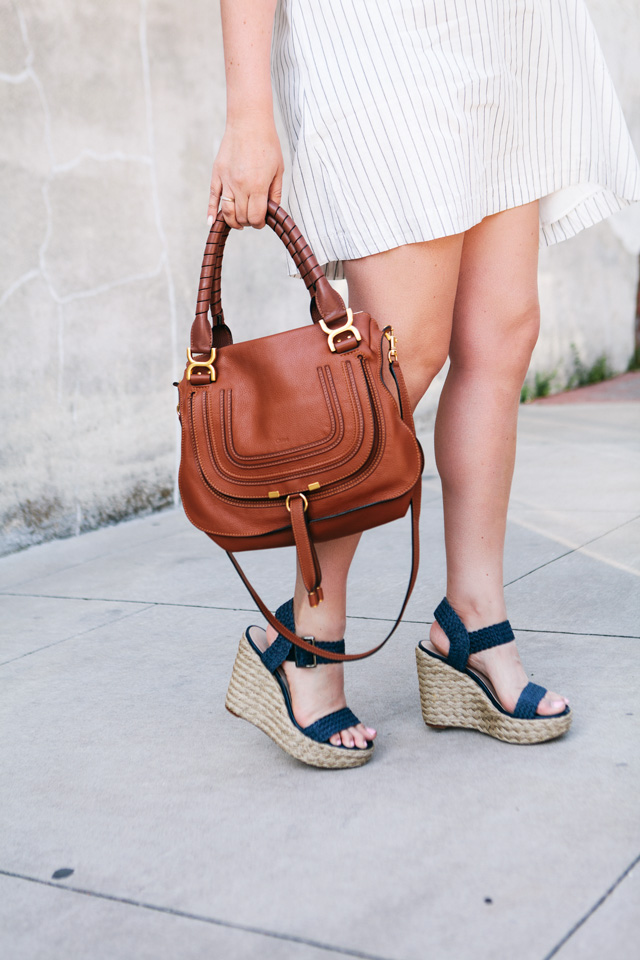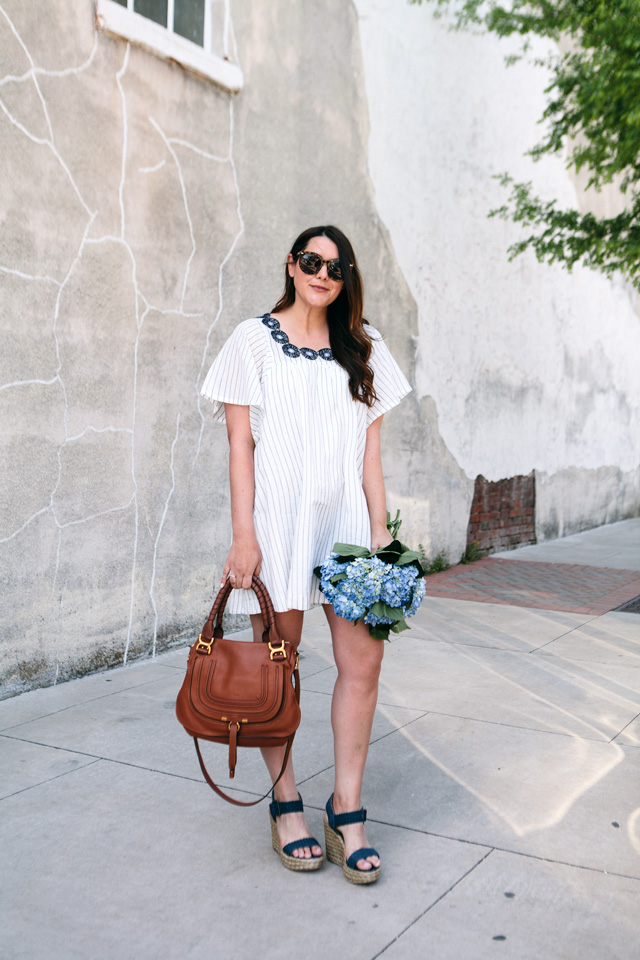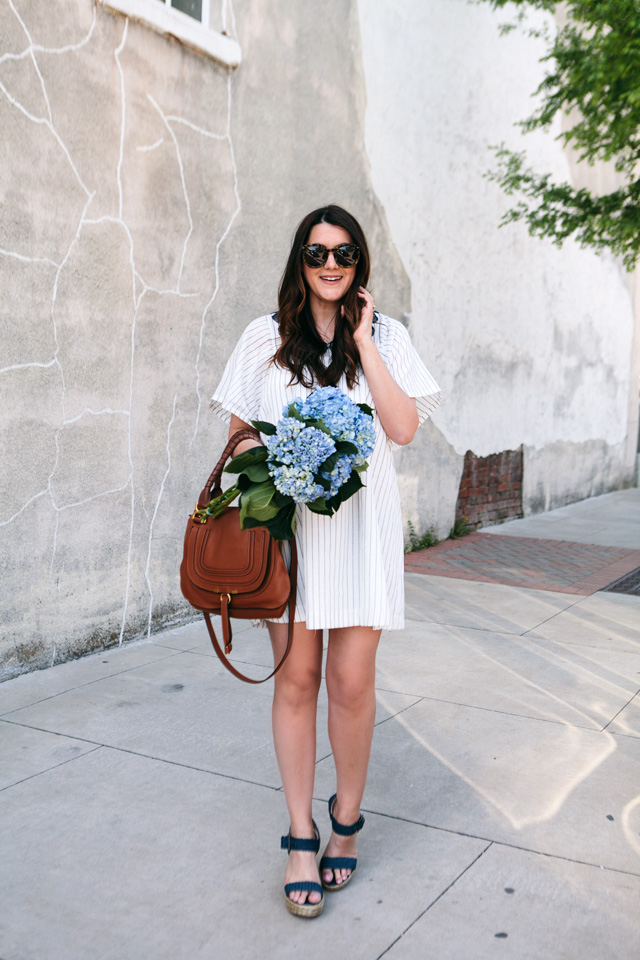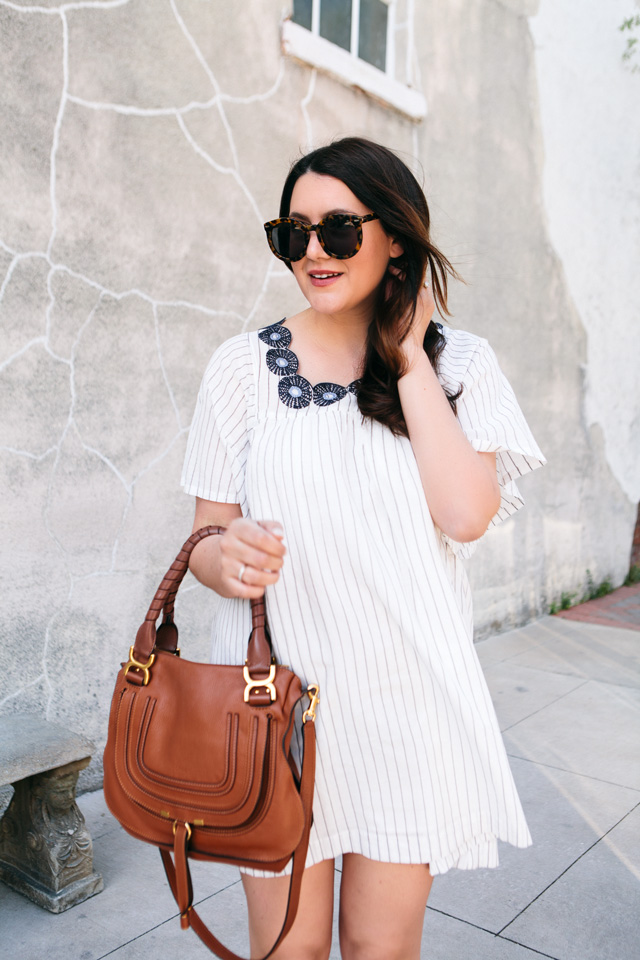 I would classify this as a summer dress. A good ol' summer dress that you wear when it's hotter than hot and you don't even know what to do with yourself. But of course it's not summer yet, so, for now, it's a spring dress, when you do know what to do with yourself and that is wearing a pretty dress on a windy day. Okay, I'd rather it not be windy but spring doesn't care what I want. Rain or wind, it's basically a toss-up every day here. You get what you get and you don't throw a fit. (Actually full fits are being thrown, just not on camera.) I can actually tell if it's going to be windy without stepping foot outside. If my hair looks amazing that day, there will be some type of torrential rain or heavy winds. This is 100% accurate 100% of the time.
Back to THE dress — it's just easy. It just almost does the job for you, all you have to do is add shoes. White sneaks or leather sandals would work perfectly along with these navy espadrilles. I love any outfit where just adding the right shoe perfects it. My favorite shoe options with this dress below!

You can find this dress here! Or the top version here.