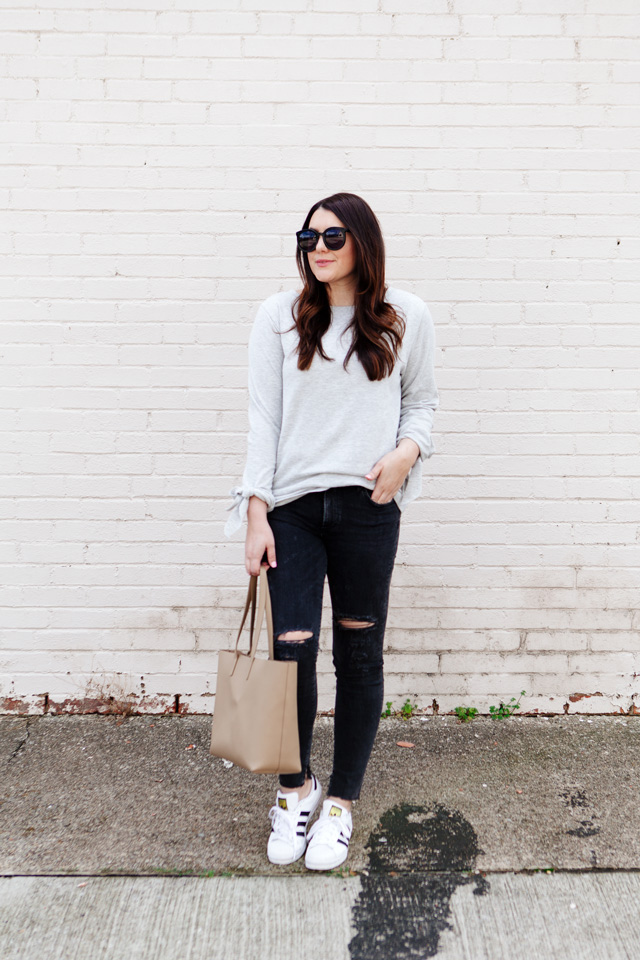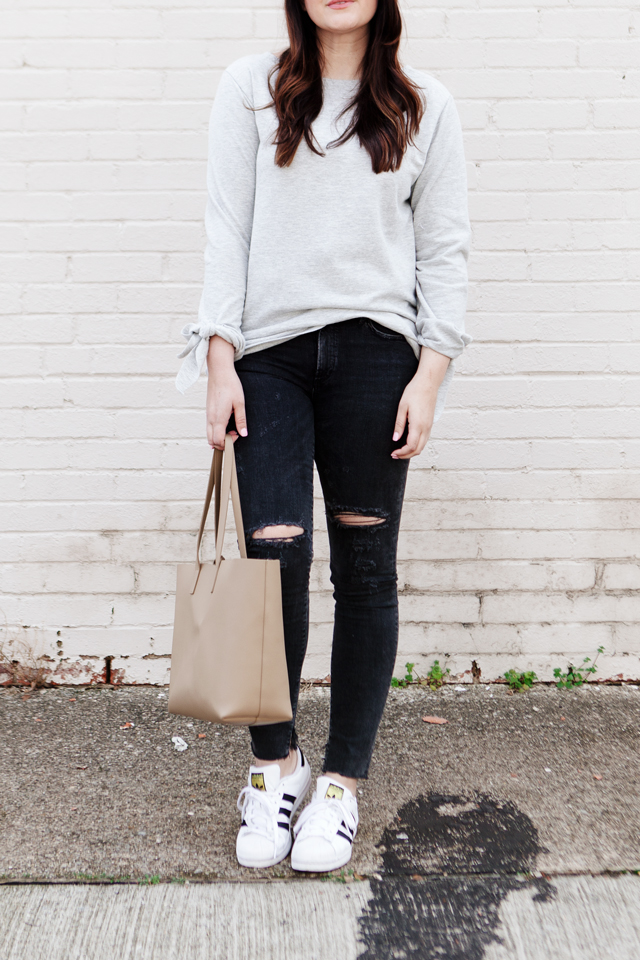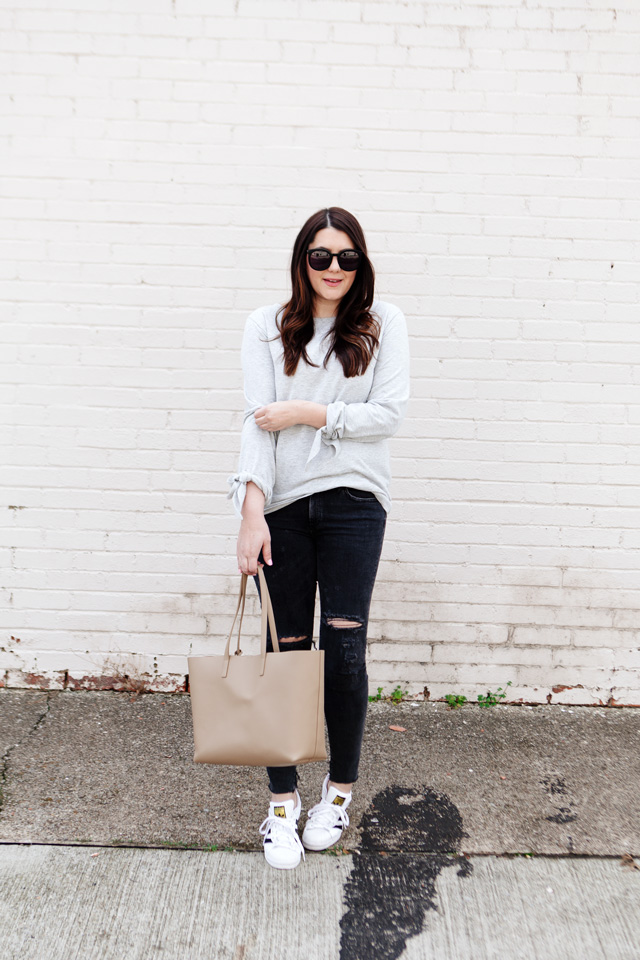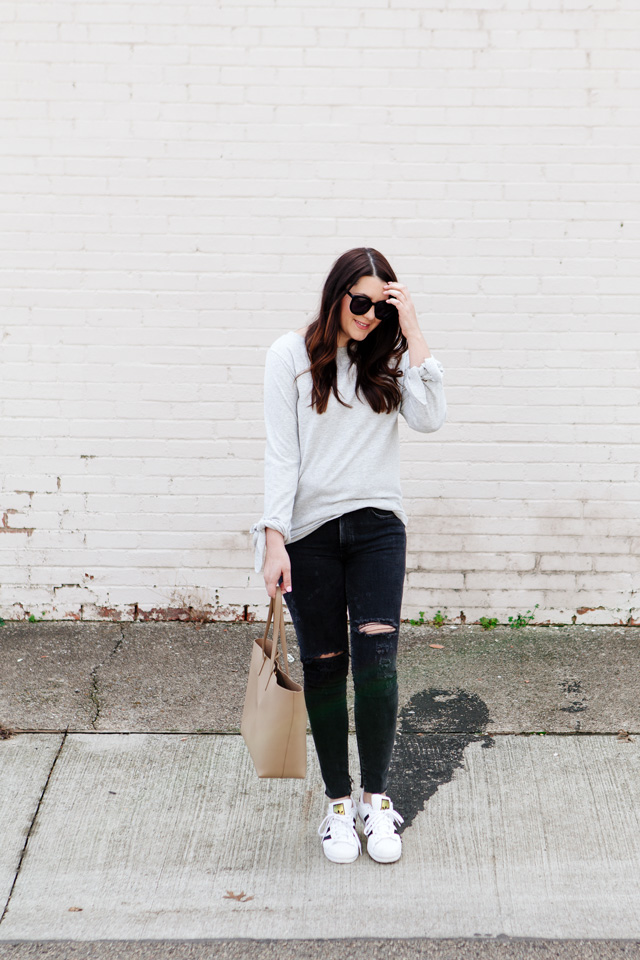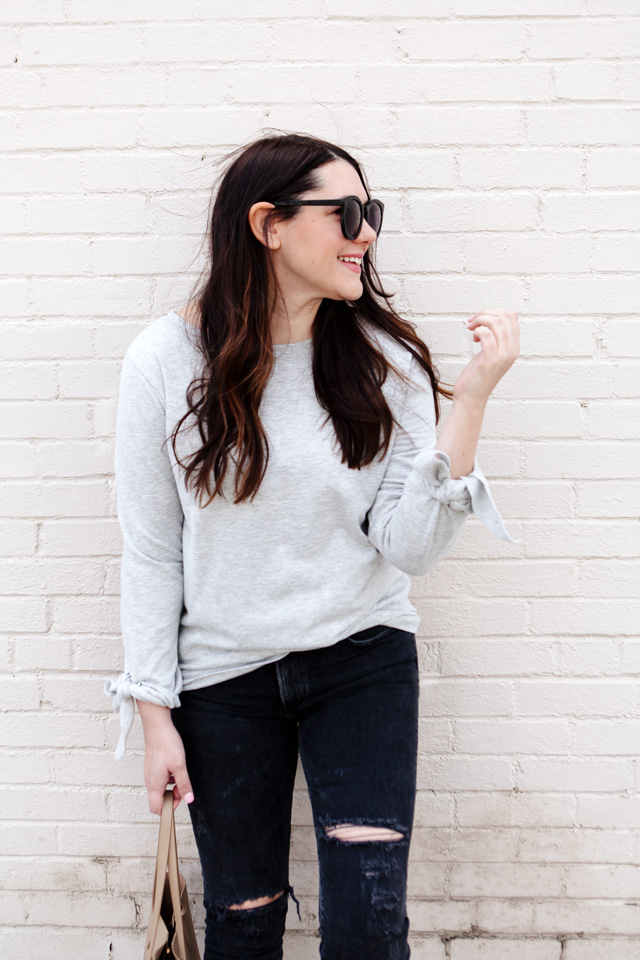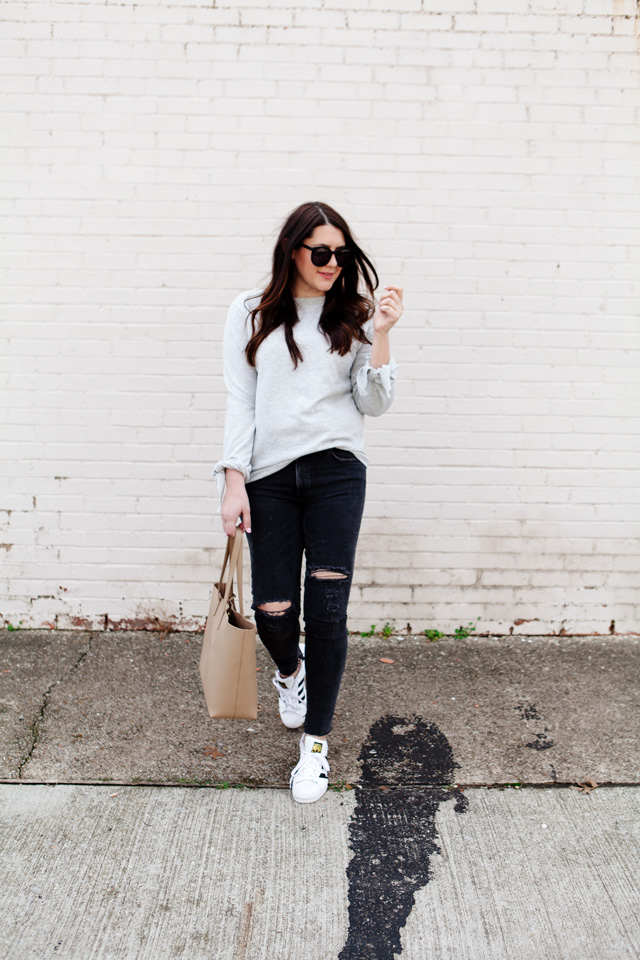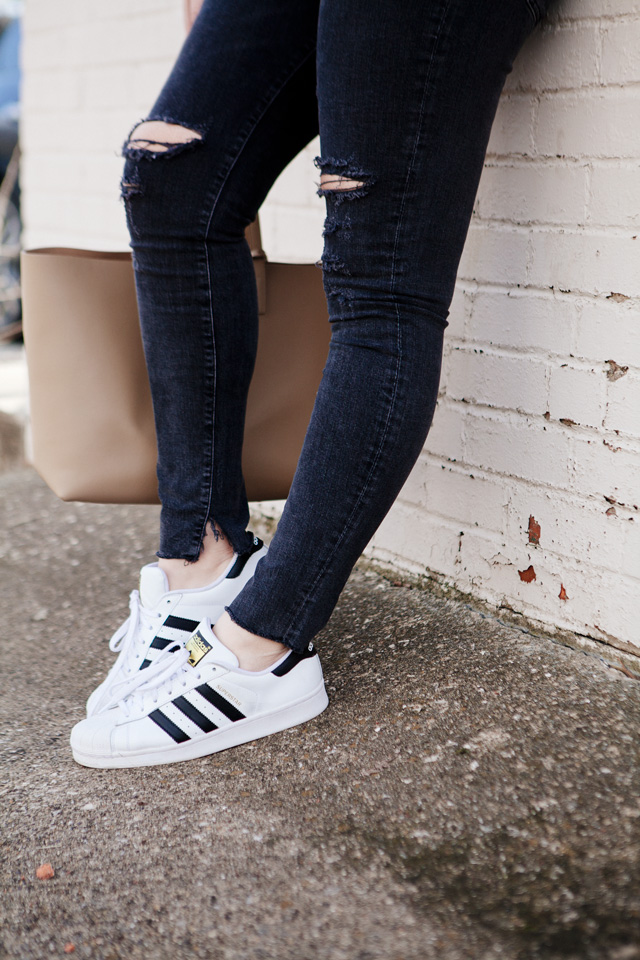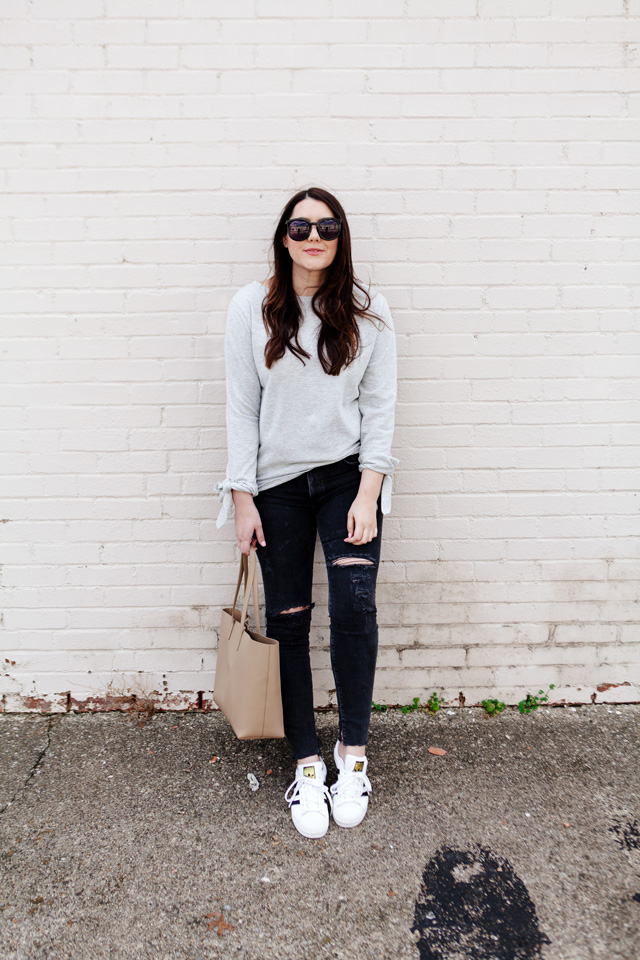 If you've ever wondered, what does Kendi wear on the weekends it's usually a mix of this sweatshirt and jeans like so or yoga pants and this sweatshirt. It has bows on the wrists so it's a fancy sweatshirt. But let's be honest, the weekends are for sweatshirts, fancy or not. I prefer fancy, naturally.
I swear when I saw this sweatshirt at first it only came in grey because I see that it comes in a rose color and now I'm like do I need it in pink? The obvious answer is yes. But the logical answer is yes. It's seriously the softest sweatshirt on the inside. I literally never take it off on the weekends. I'm going to be so sad when the spring chill lifts and we are left with hot weather and I'll have to put my weekend sweatshirt away. You're right, you're right — sweatshirts. Because we all know that by the end of this post I'm gonna order the pink one too. 😉
Hope you're having the best weekend, friends!
<You can find my number one weekend sweatshirt here.>