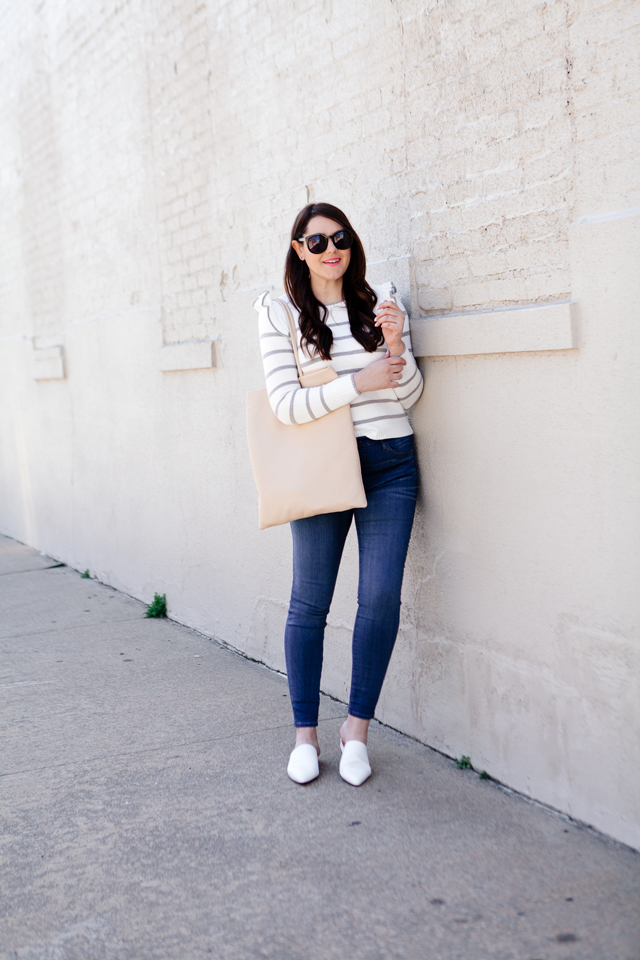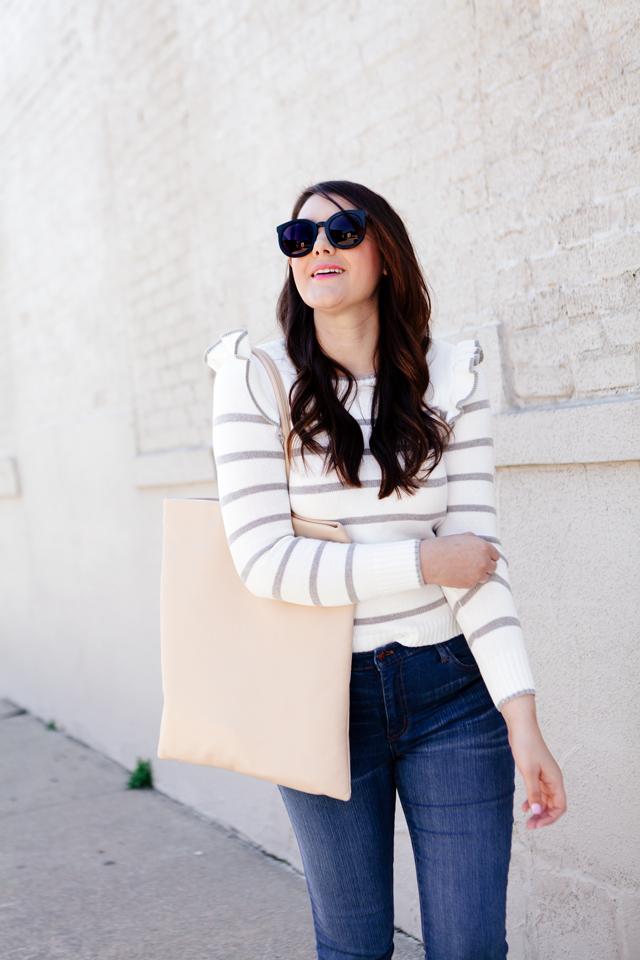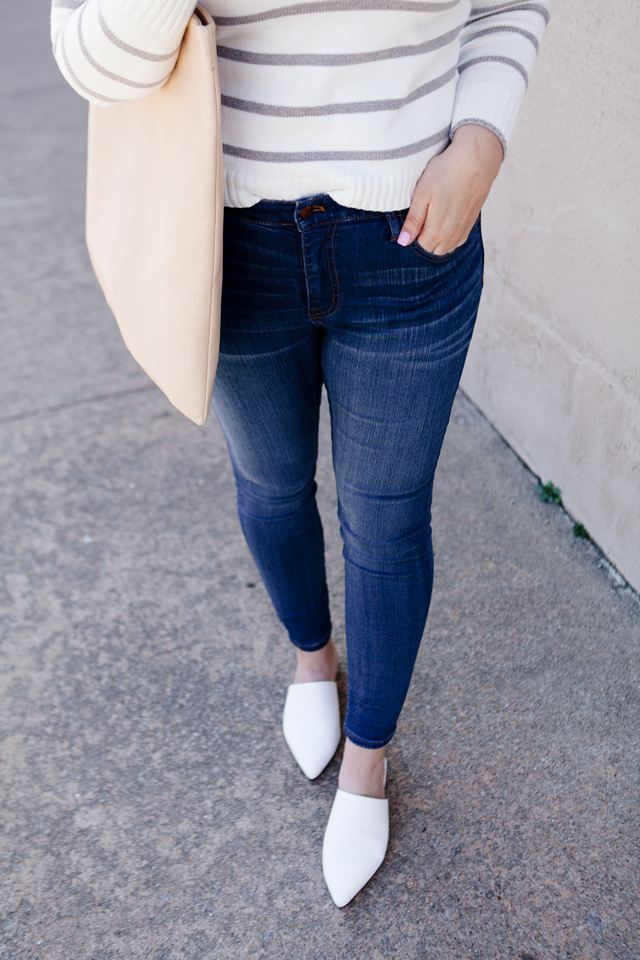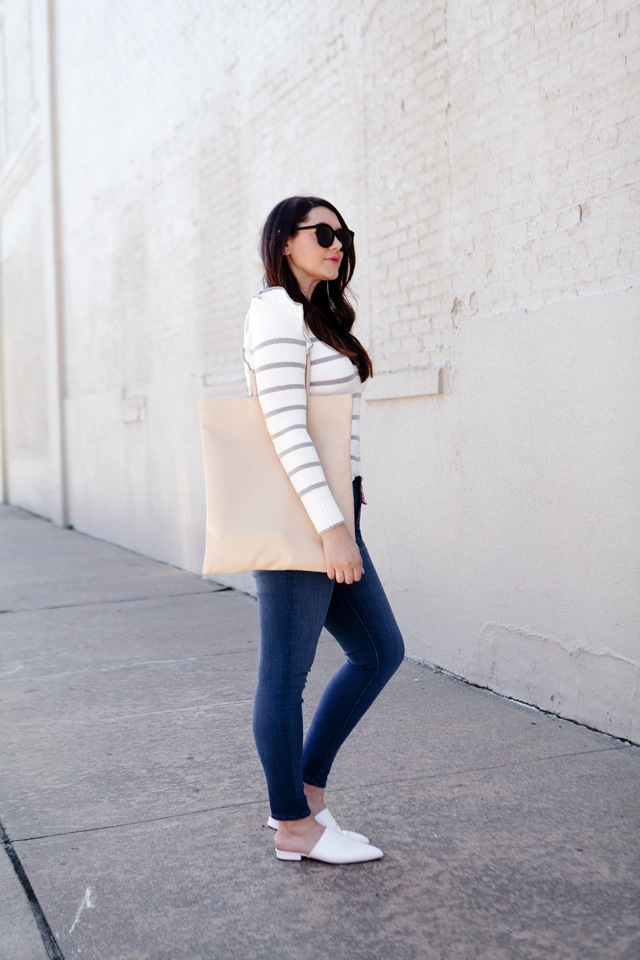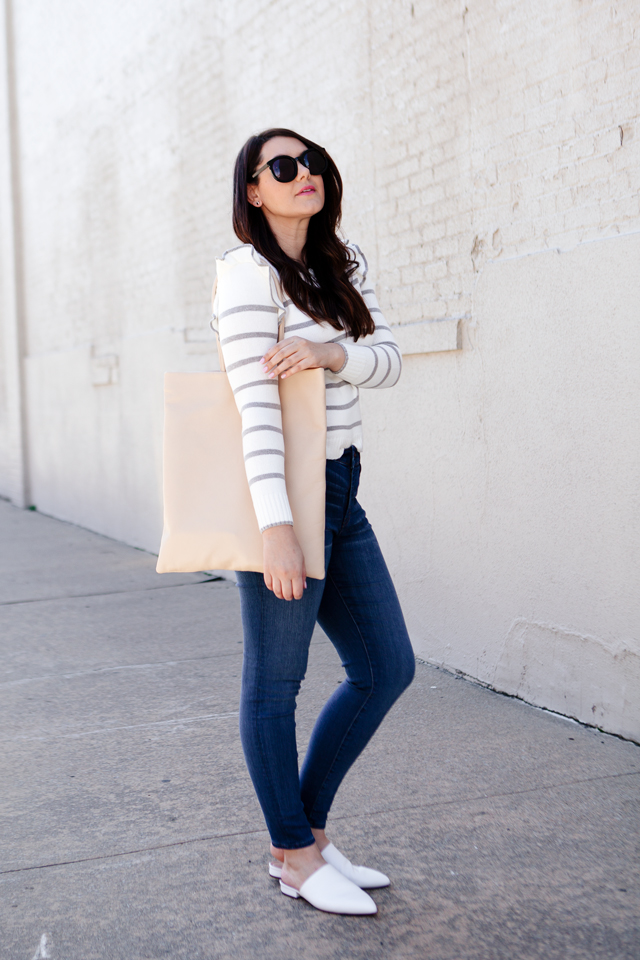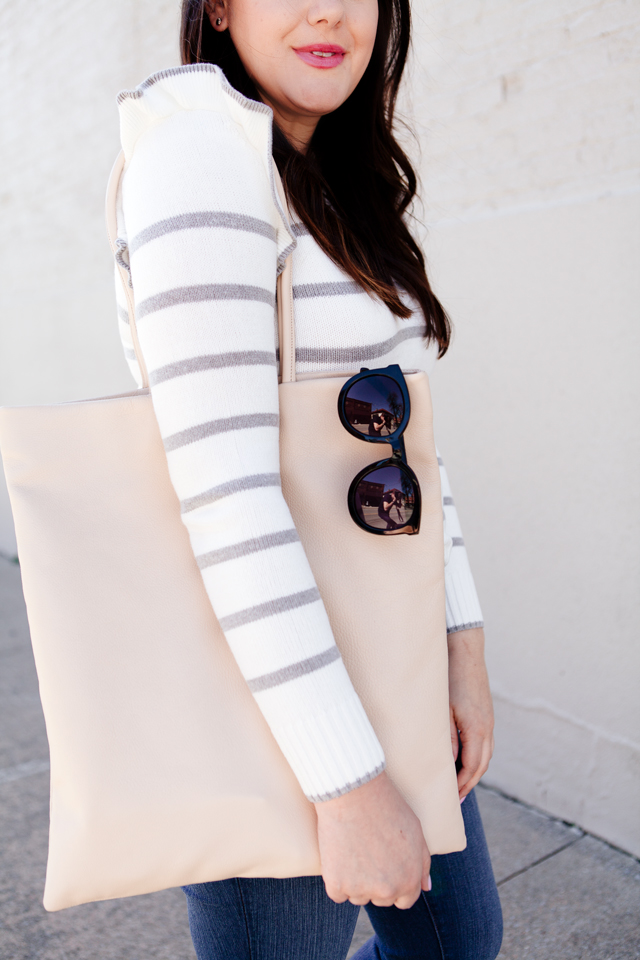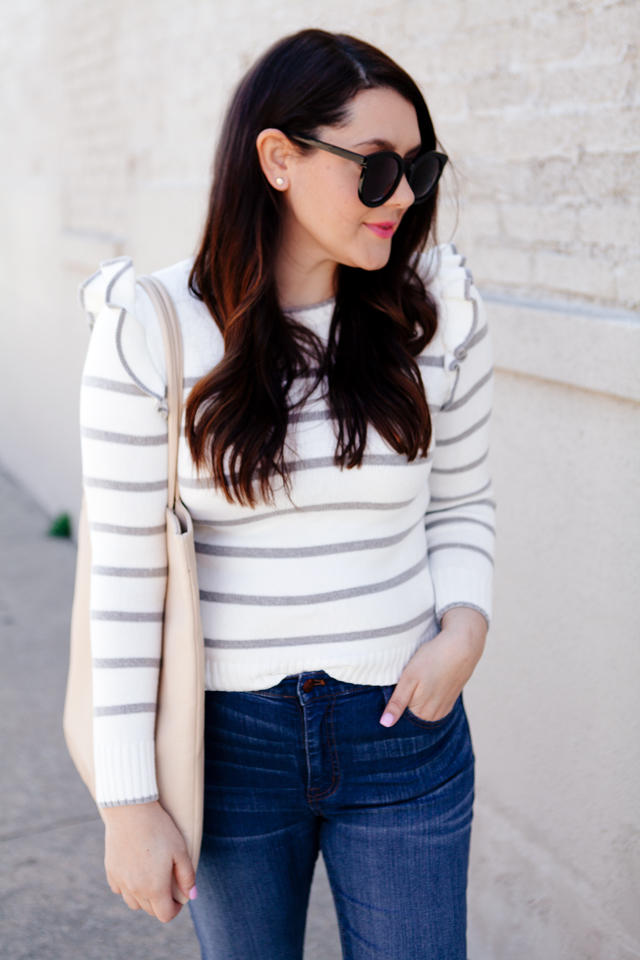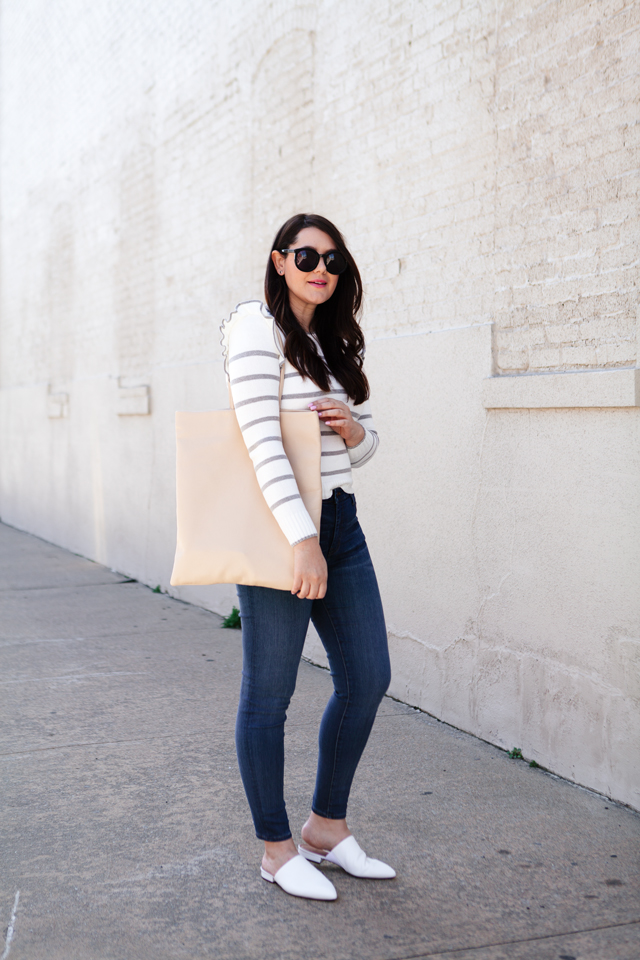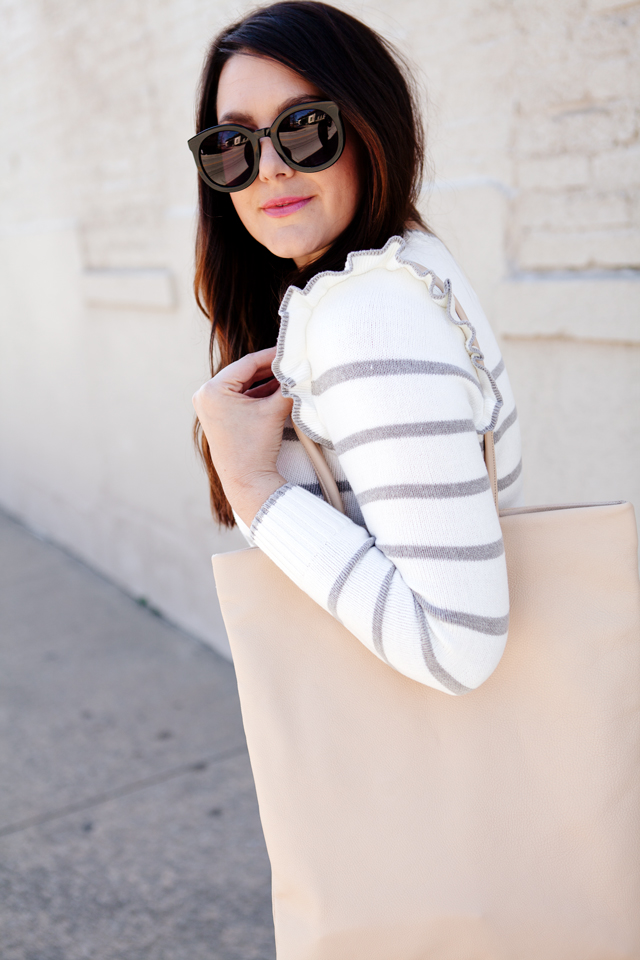 It's starting to warm up here and I can not even contain myself for the excitement of spring. It's A) my favorite season (sorry fall, you're my second fave) and B) I'm not wearing maternity clothes this spring! While that may seem like a small detail to be excited about, I can't tell you how excited I am for skirts and shorts and all the things I really couldn't wear much off last spring and summer. Anything with a zipper or button has me doing flips over here. Have you noticed I don't wear many dresses lately? It's because that's ALL I WORE those last two trimesters. Bye bye loose dresses, hello anything else this spring. Although, you know me — I'll turn my love back to dresses again. I've never been one to shun anything for too long.
In other news, I freaking love this sweater. It has stripes AND ruffles …I mean are you kidding me?! Those are all my favorite things, plus its grey which is always a winner. I am always a little wary when buying sweaters around springtime being in Texas, but this one is lightweight enough that it works well into May. And wouldn't this be darling with a skirt? Perhaps this one here? I may be giving away my future outfit secrets right now. 😉
You can find this sweater here!
Have you seen this white shoe trend lately? I'm actually crazy about it… well now I am. At first, I was a skeptic but I think only because of my shoe size (size 10 over here!) and I was only seeing white ankle boots (which I love! But they are a bit intimidating, no?) Sometimes a lighter color just looks… well quite big on my large lady feet but not these flats. No, ma'am; they are so feminine, almost dainty-like in fact and they don't feel clunky one bit. I was so excited that they were a perfect fit because I stand with this white shoe trend. Sleek and chic white flats are such a spring staple, who even knew? You can find these pointed flats here!
(PS: this leather tote was one that I picked up from the Shopbop sale and I am in love!)