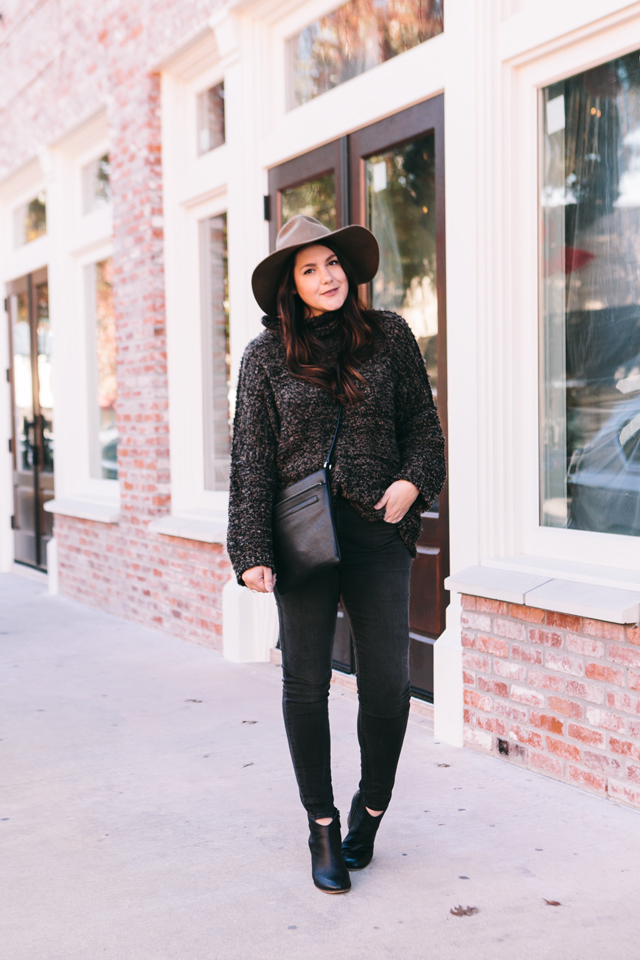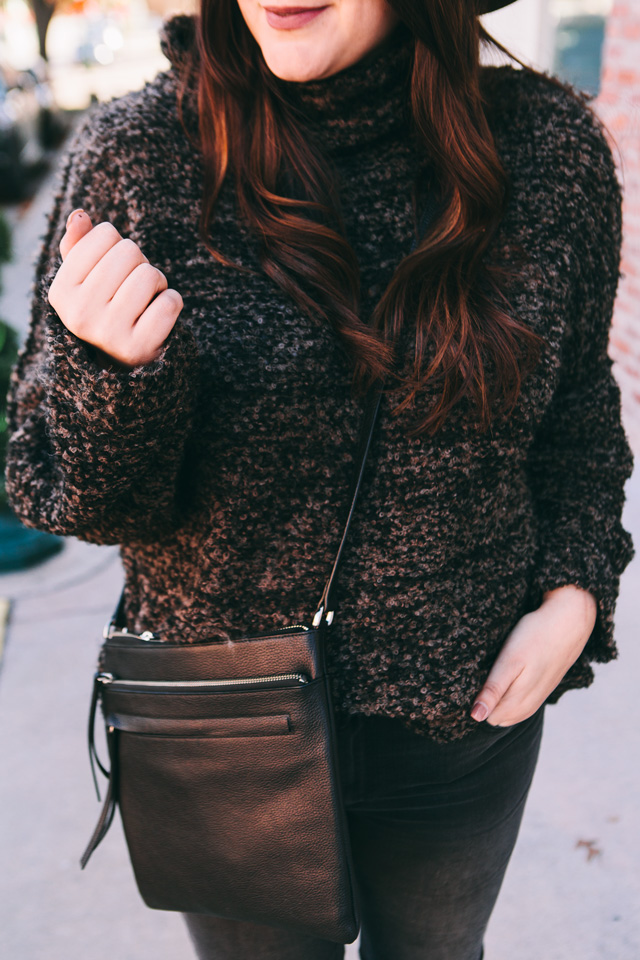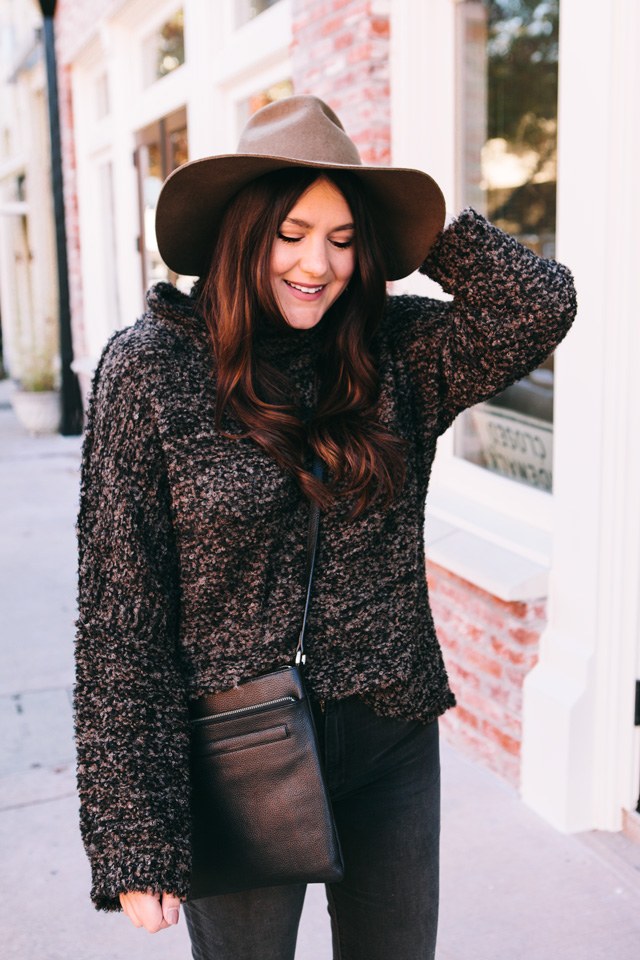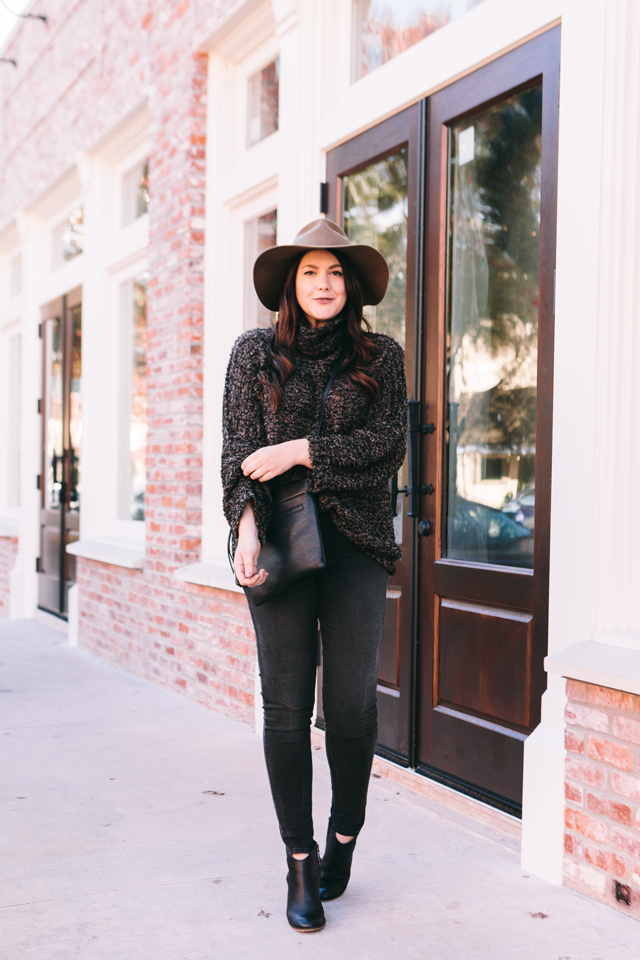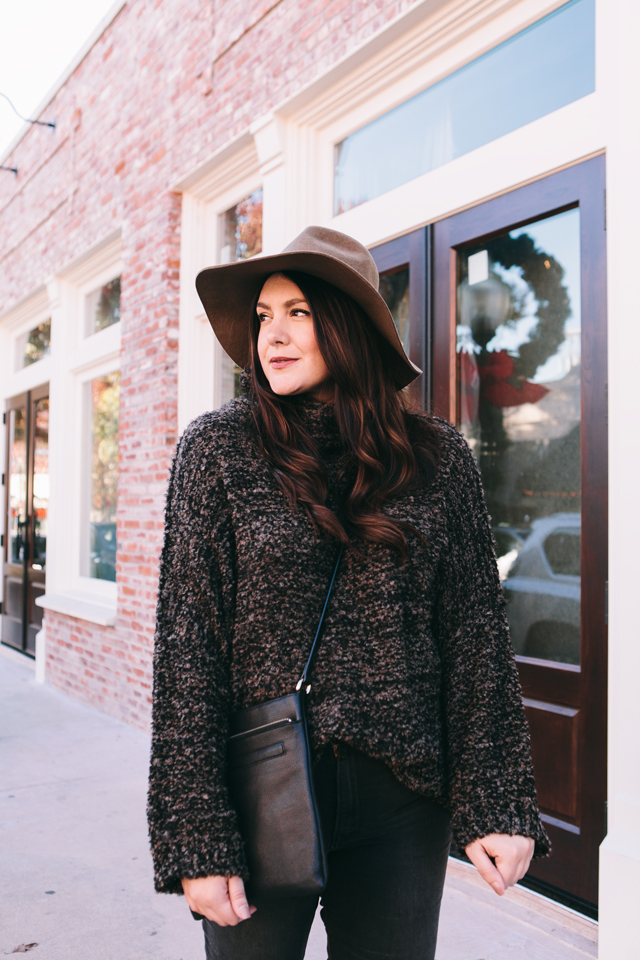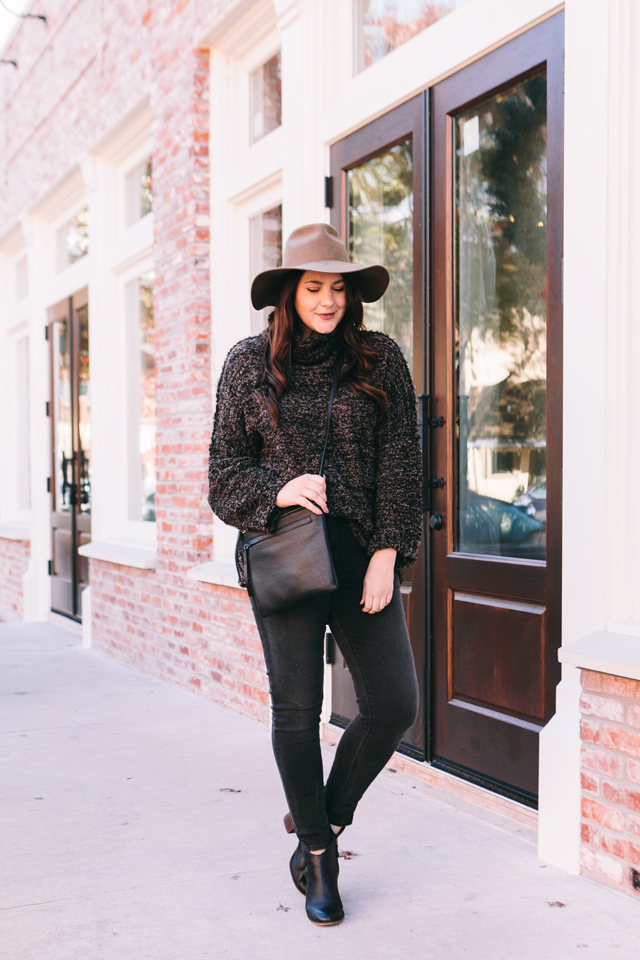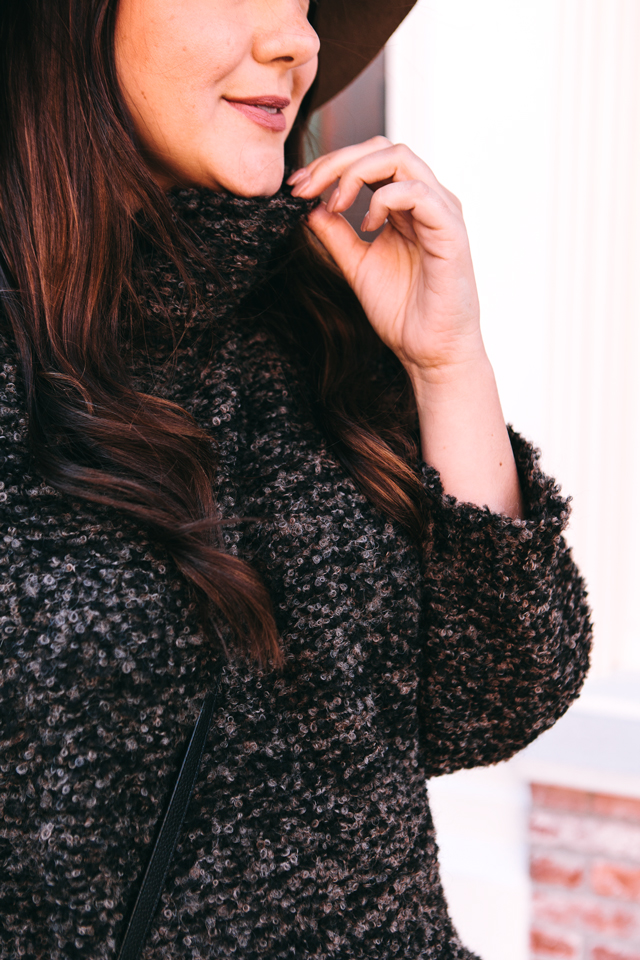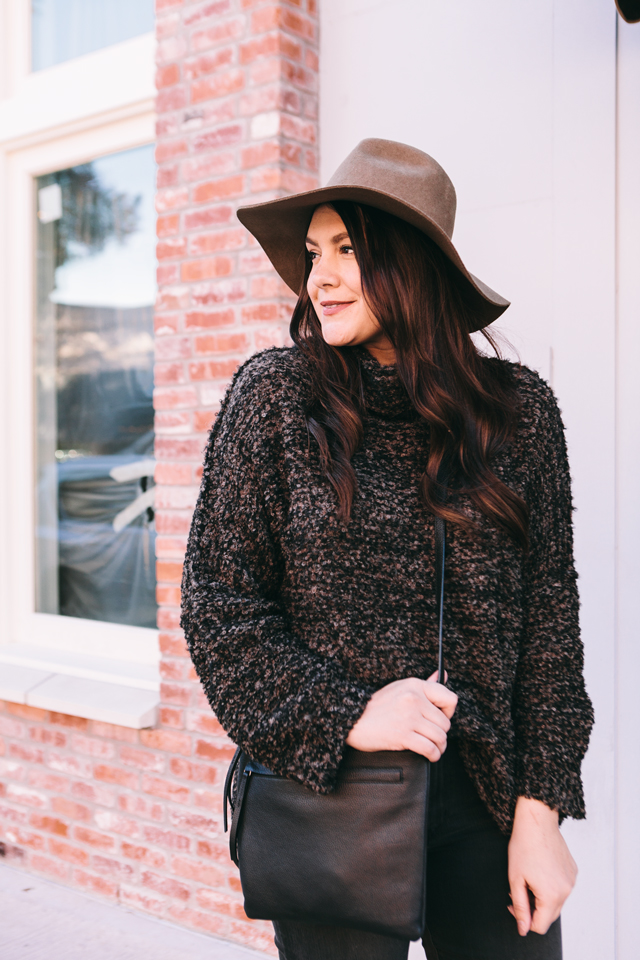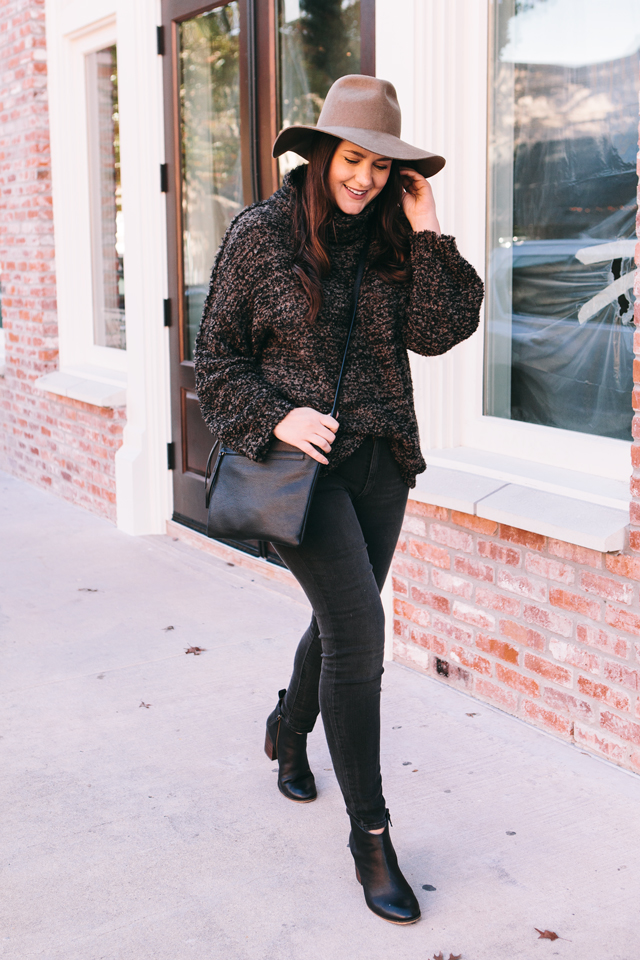 It's the most wonderful time of the year. And I am not talking about Christmas, although also a lovely spot in the year. I'm talking about Sweater Season. It's here my friends and it is not leaving until March or April and we beg it to leave. So in other words, you better stock up on your favorites — it's gonna be a long winter.
Sweaters are actually the one thing in my closet that I rarely regret buying. I think it's because most of the time I buy classic styles that stay true for seasons to come. I have a few rules when it comes to sweaters — keep it simple and keep it classic. I also try to mix it up when it comes to a variety of style. If I didn't pay attention, before I know it I'd have 20 beige sweaters. So I like to make sure I have a few dark sweaters, a couple of beige or grey and then a few colorful ones to get me through the dark and grey winter days. My favorite brand of sweaters is most definitely Free People; their sweaters never disappoint. They always have the best styles and they always know how to get the loose fit just right. Not too big, not too tight. I've got the holidays to eat through, who wants a tight sweater for that? Not I. Not I. This sweater I'm wearing here is Free People as if you couldn't tell from a mile away. Adorable AND oversized? Yeah, that's Free People.
And if I'm feeling fancy, my two other favorite brands of sweaters are Rag & Bone and Vince. Talk about living forever in your closet. I have a camel Vince sweater from last year that I wore and wore and wore and this year? Same story. (They didn't bring a similar back or I'd link one! Who knew a good camel sweater was so hard to come by?) I am loving this Rag & Bone striped sweater right now. I am *this* close to 'treat yo' selfing' this sweater right now. This Vince cashmere turtleneck is tops, too. I think a deep navy is always a right choice for winter. Paired with black skinny jeans and boots? Oh, I'm getting excited just thinking about that pretend outfit.
So how about it? Are you in the mood for sweaters now? Of course, you are. Here are all my favorite ones from Nordstrom right now!

PS: this Free People sweater I'm wearing in this post is a new markdown! 30% off today! If you like it, put a ring on it because Free People on sale does not last! You can find the sweater here.
*This post is brought to you in collaboration with Nordstrom! Thank you for supporting the brands that support this blog!