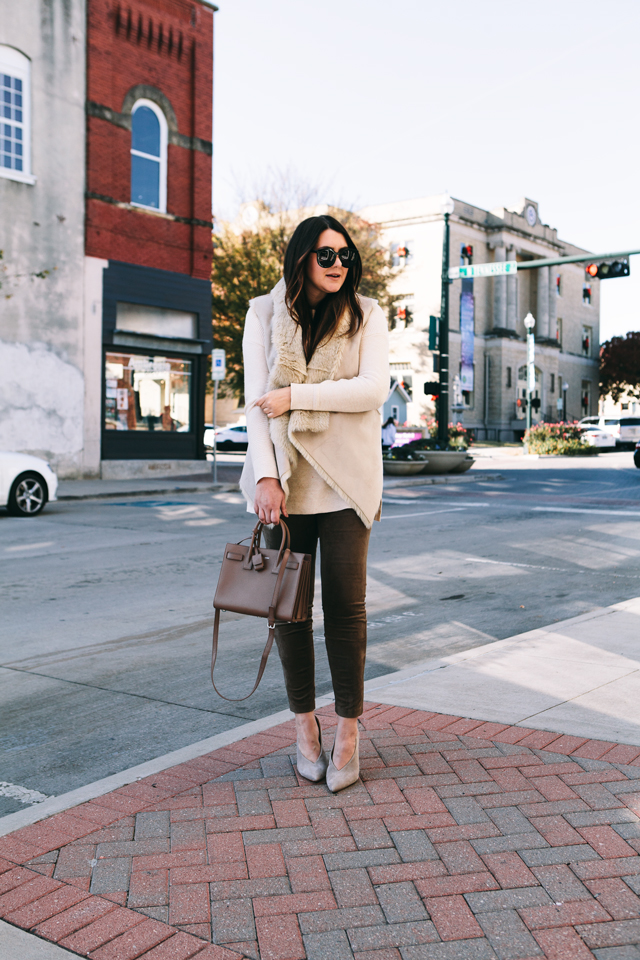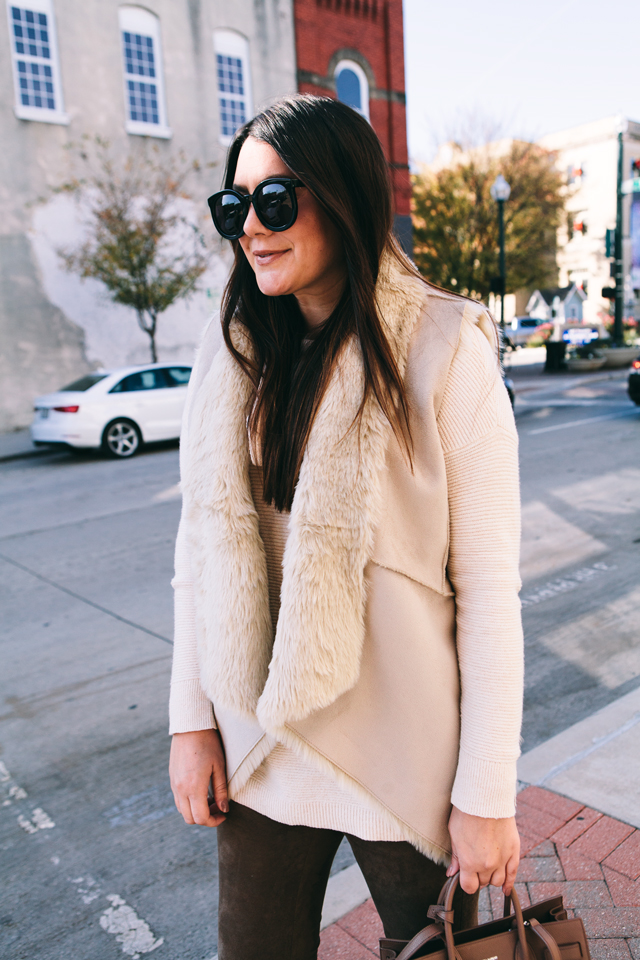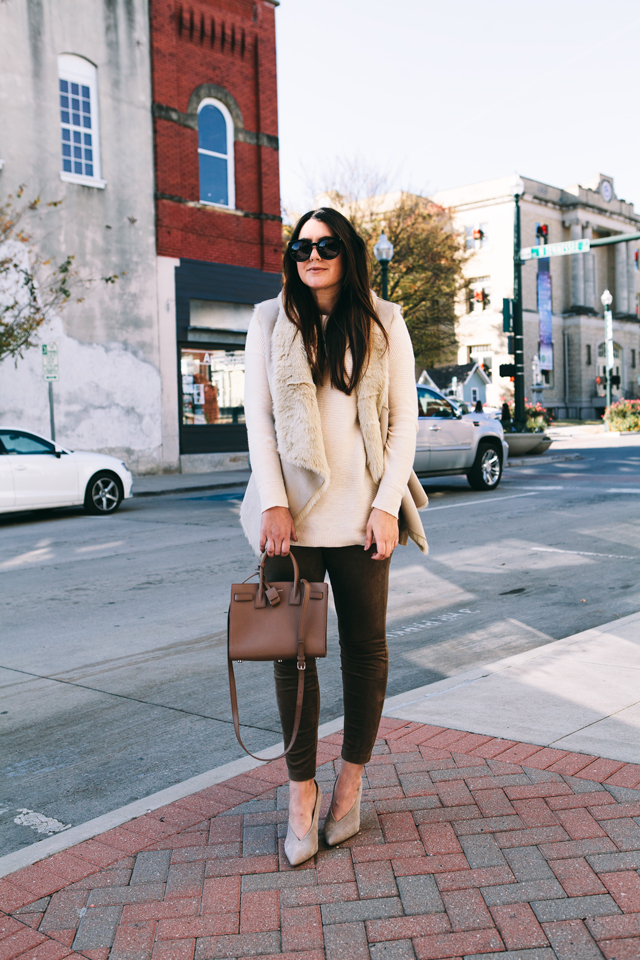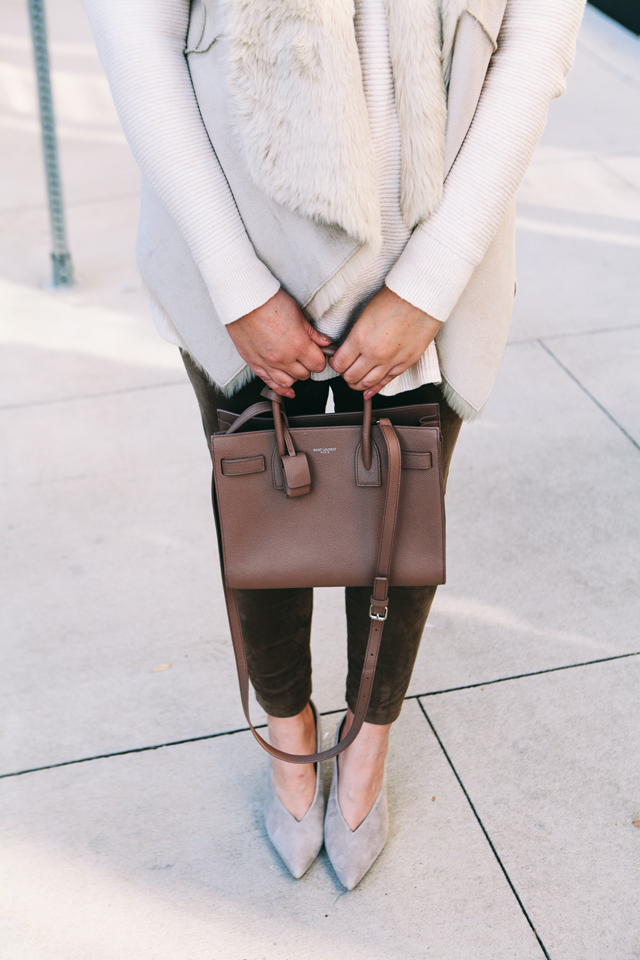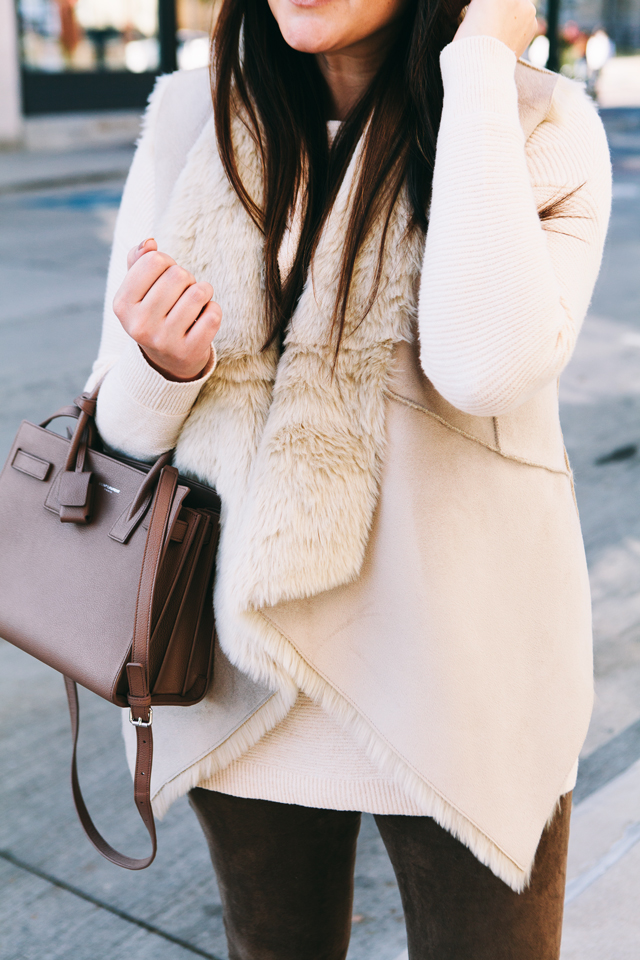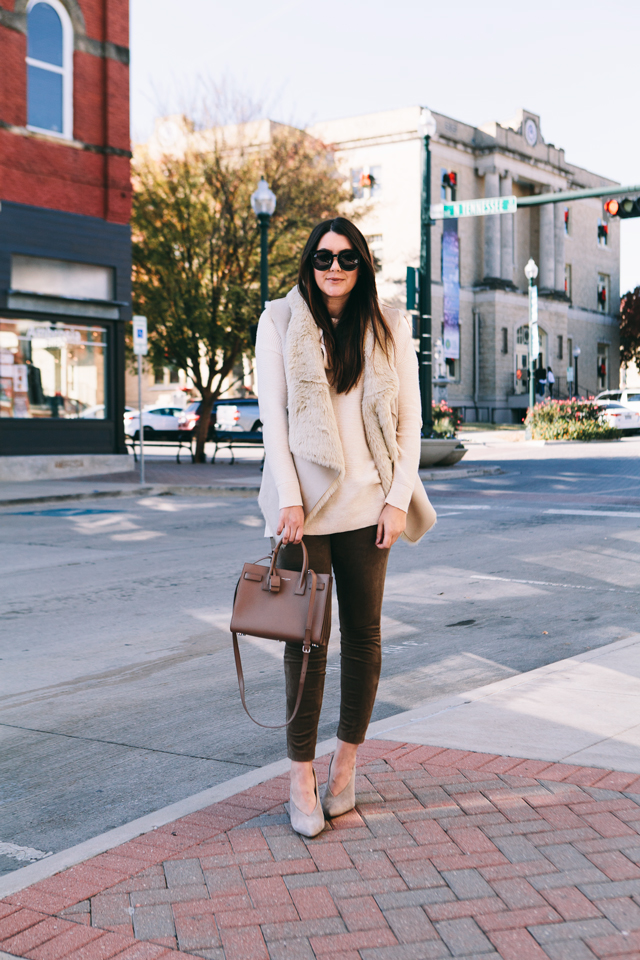 I'd like to brag and say I got this vest on a Black Friday sale but no, I didn't think to pick this lovely vest up on sale. I bought it when I went back in for a gift. (My Christmas season mentality? One for me, one for you. 😉 ) However I'll say this, I would like it just as much at the sale price as I do full price. My mom always said if the best part of something is the price, consider if you should buy it. And that is not the best part of this vest, although for under $120 it's not a bad price. It's so warm and cozy and feels luxe. I liked it so much that I bought the larger size (I'm wearing a large) because it fit a little loose but I liked the way it looked. I find that coats and vests are arbitrary when it comes to sizes, just go with how it looks and feels. I wouldn't say this runs small by any means, but it just depends on how you like the fit.
Since this Loft vest is running low, I found this identical one here! Very similar price too.
I'm rounding up my favorite holiday looks this week but I got to thinking about it and this outfit could work for a holiday party. Sure it doesn't scream HOLIDAY in your face, but sometimes you just want a subdued look. This would work great for a friends dinner party or office party. But have no fear, my best holiday looks post is coming this week!
Oh and PS! This sweater is on sale at Loft right now — it is $25 off! You can find this sweater here. (Stay true to size!)