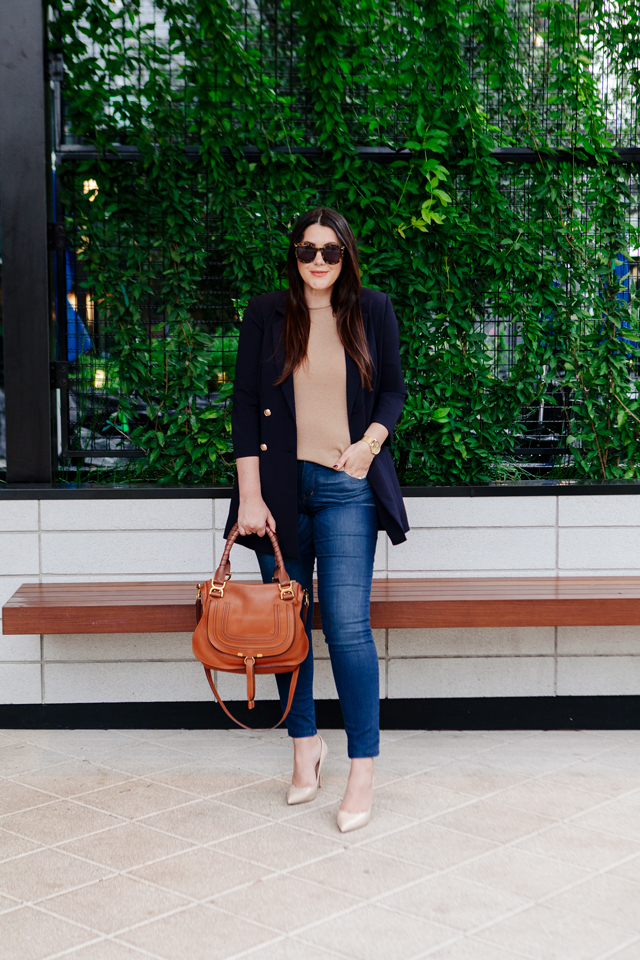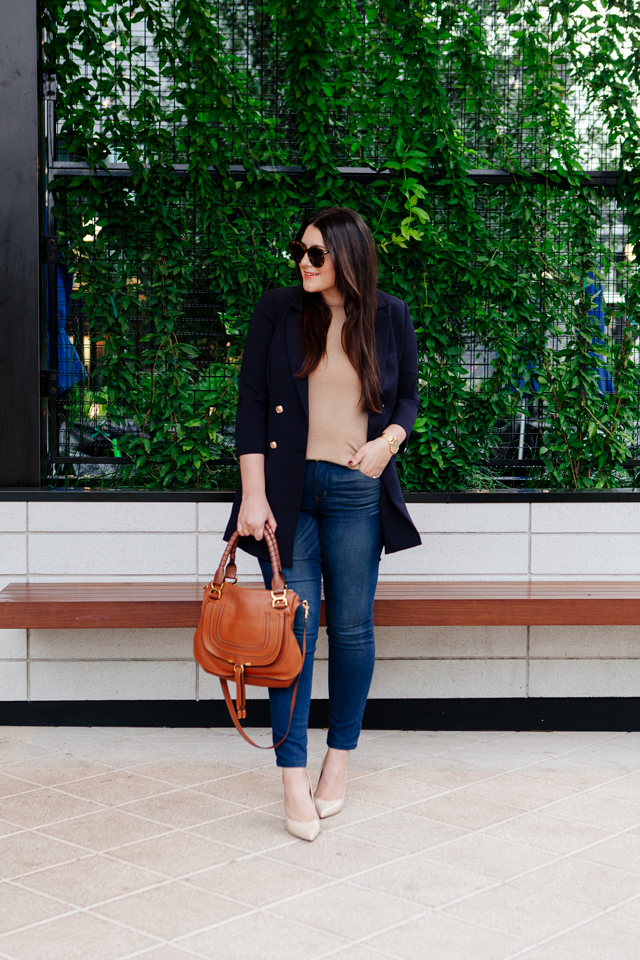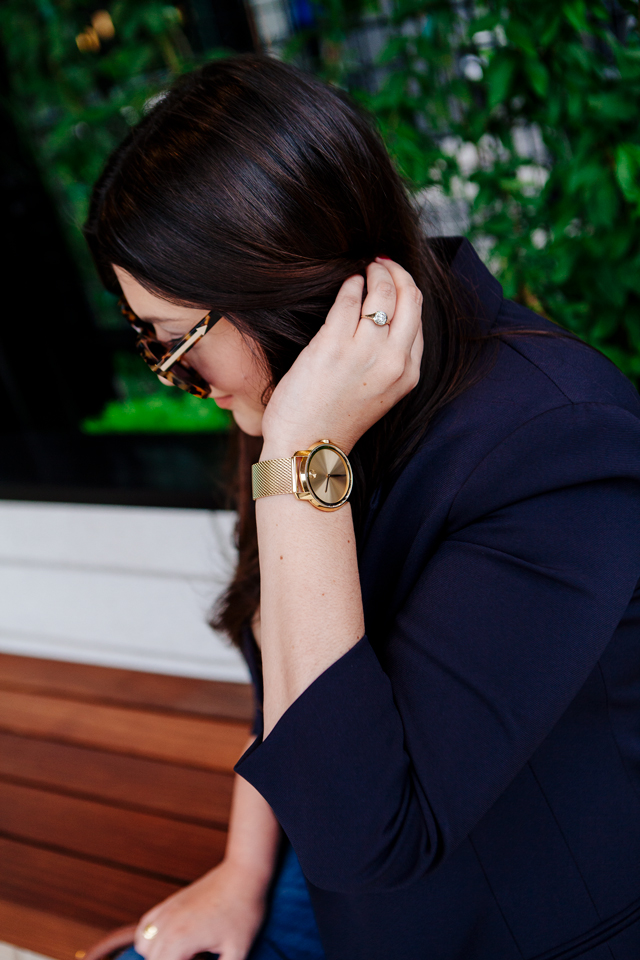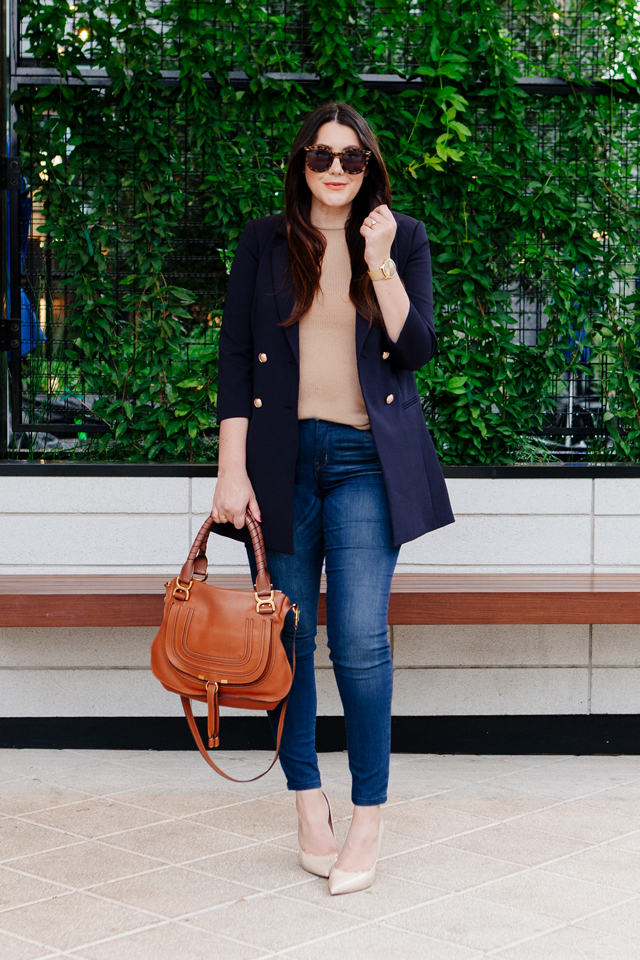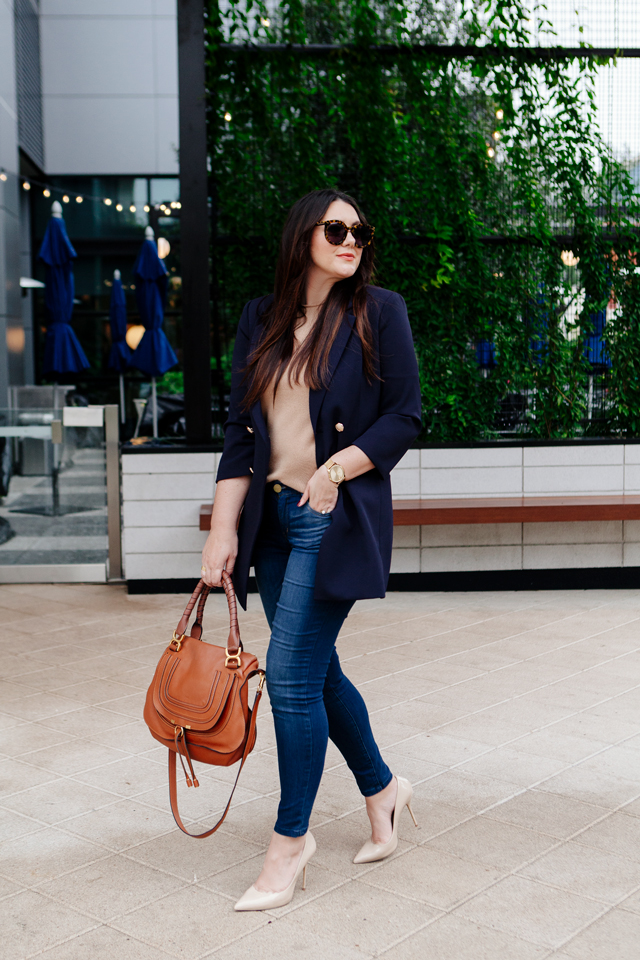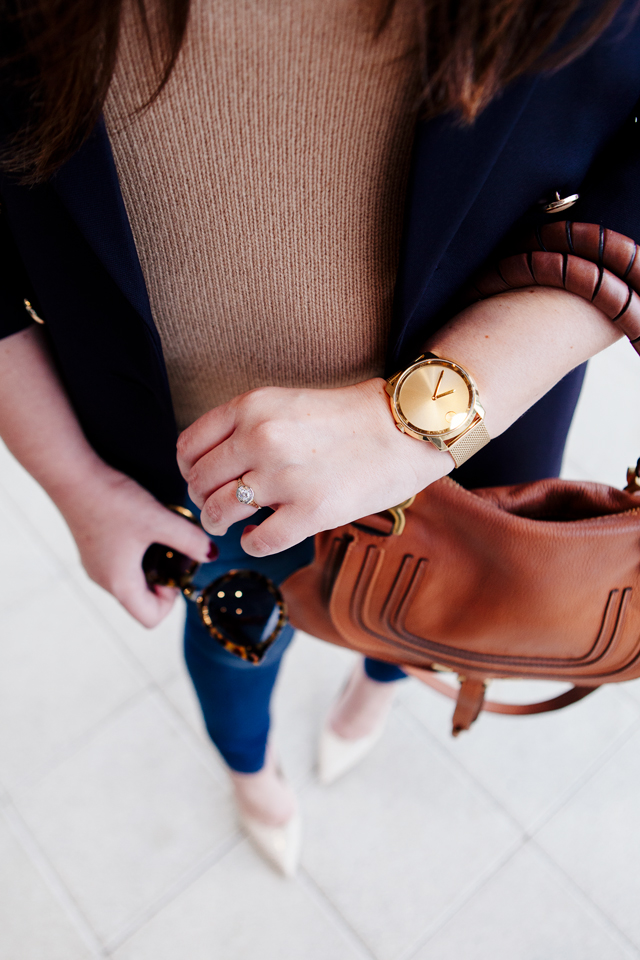 If you've been a long time reader of KE, then it's guaranteed that you know one thing about me: I love blazers. From the get-go, blazers have been on my to wear list. I remembered one of the first nice blazers I bought, it was navy and I wore it with everything. Since I'm definitely aging myself here, there was this time when blazers with jeans were kind of a new thing. (I know it's hard to believe, but blazers really were just a suit kind of thing, once upon a time.) It was freeing to wear a blazer — outside of the office. I remember feeling so chic in my little navy Gap blazer.
Well, that feeling has never really left; I always feel chic in a blazer. It's such a classic look that doesn't need much else to perfect the outfit. Although a classic blazer rarely needs updating, this oversized look is welcome in my closet anytime. I am always happy to add a classic piece to my closet. I love the little gold touches, too. I'm such a sucker for anything gold. Plus this blazer is under $100! Fancy, but fancy on a budget. 😉
This camel sweater is from the anniversary sale and has since sold out, but I've linked a similar camel sweater here! You can go wrong with a camel sweater for fall. Yet another thing I'm a sucker for — blazers, anything gold, and camel sweaters. What can I say? I love classic pieces.