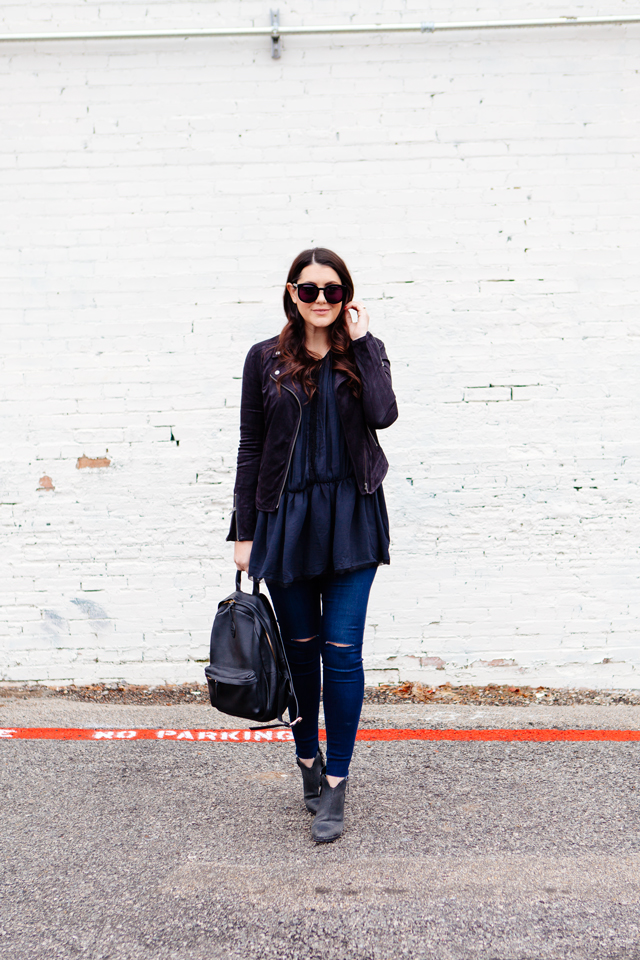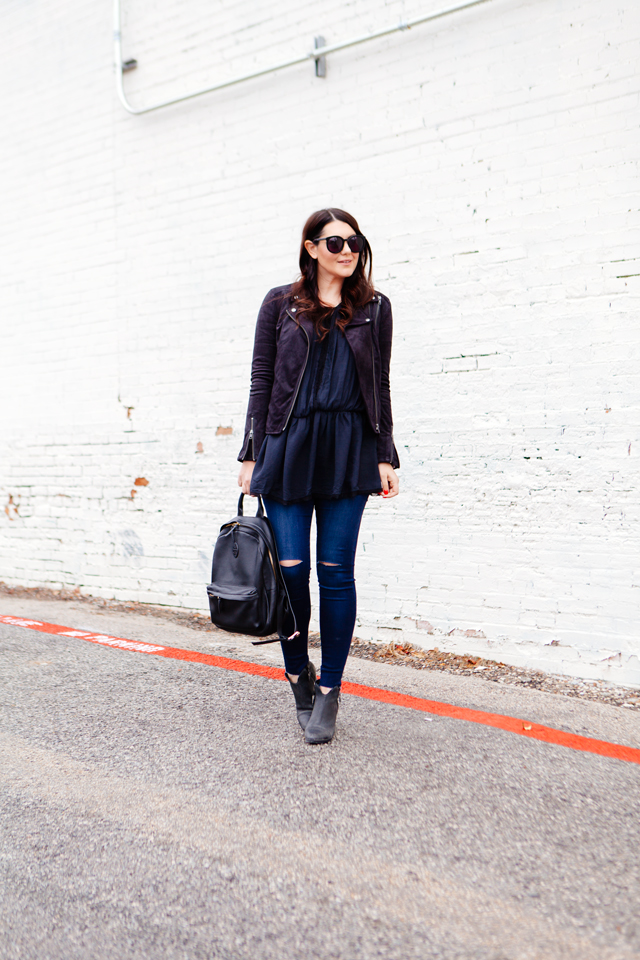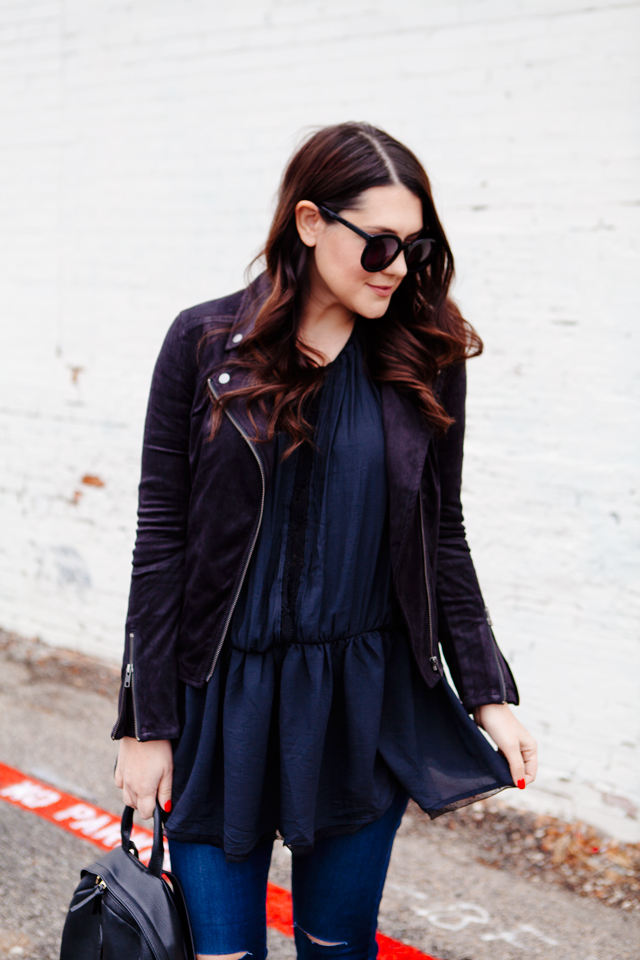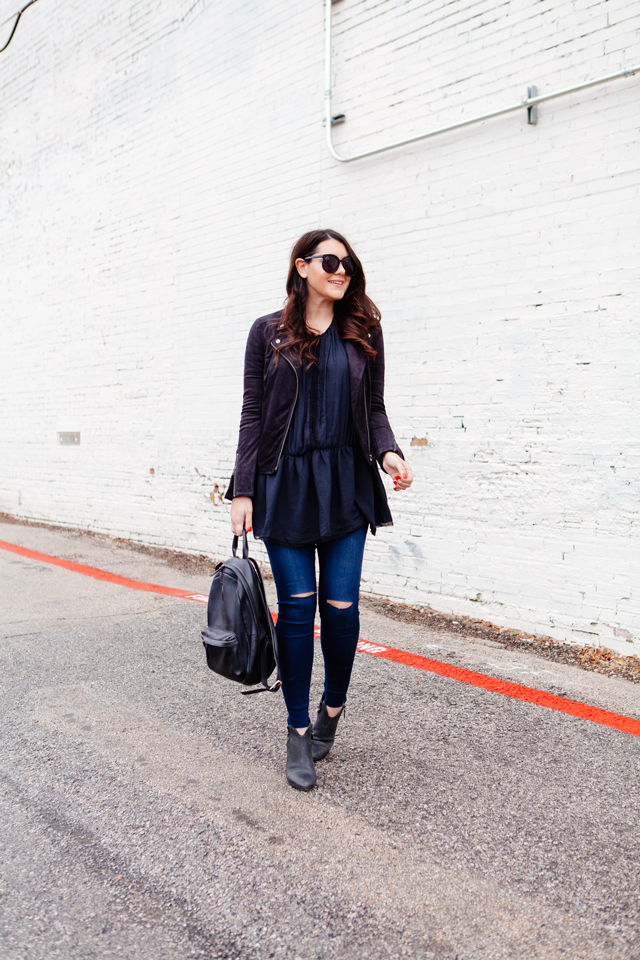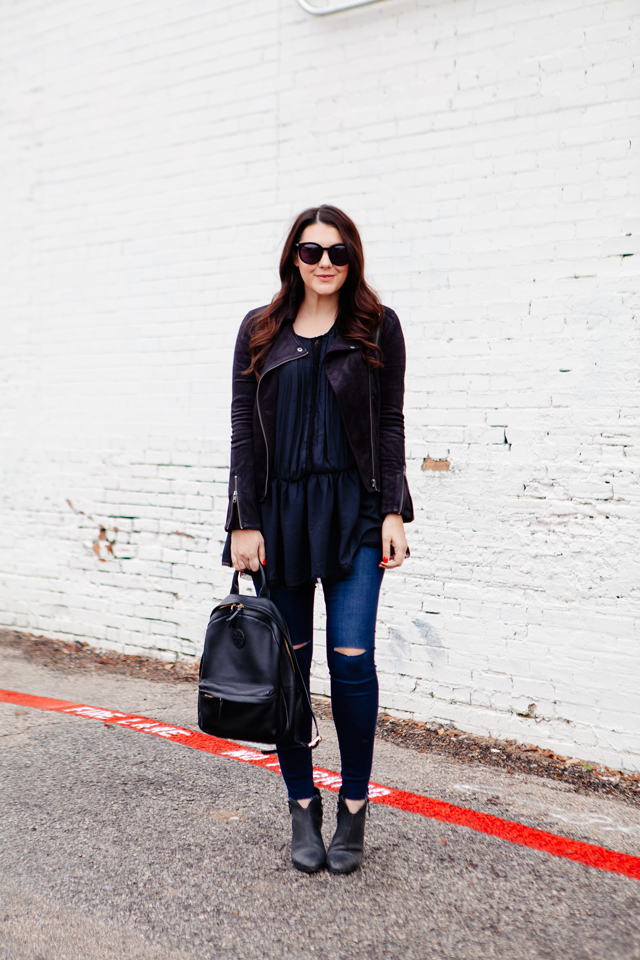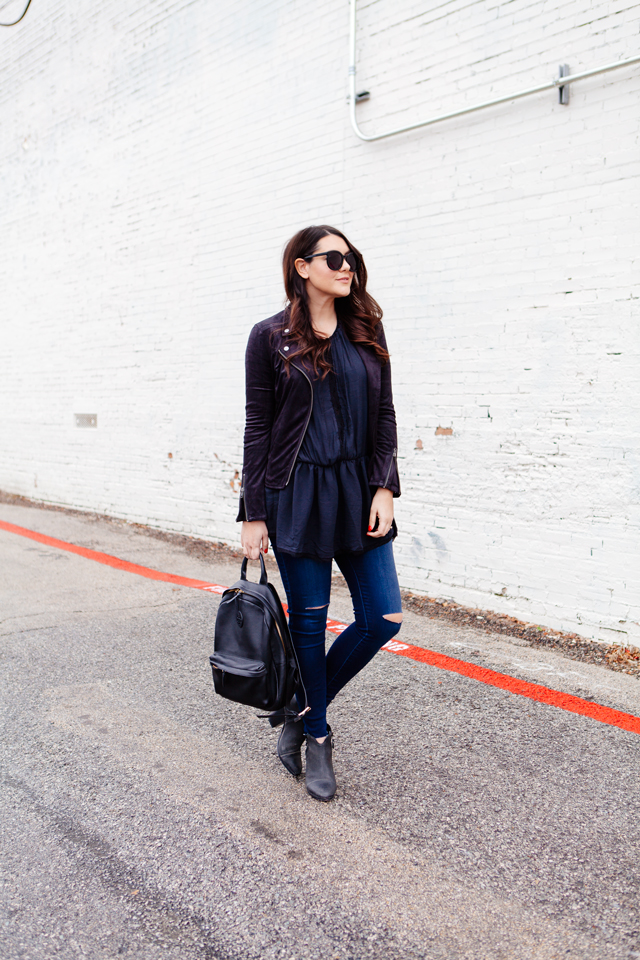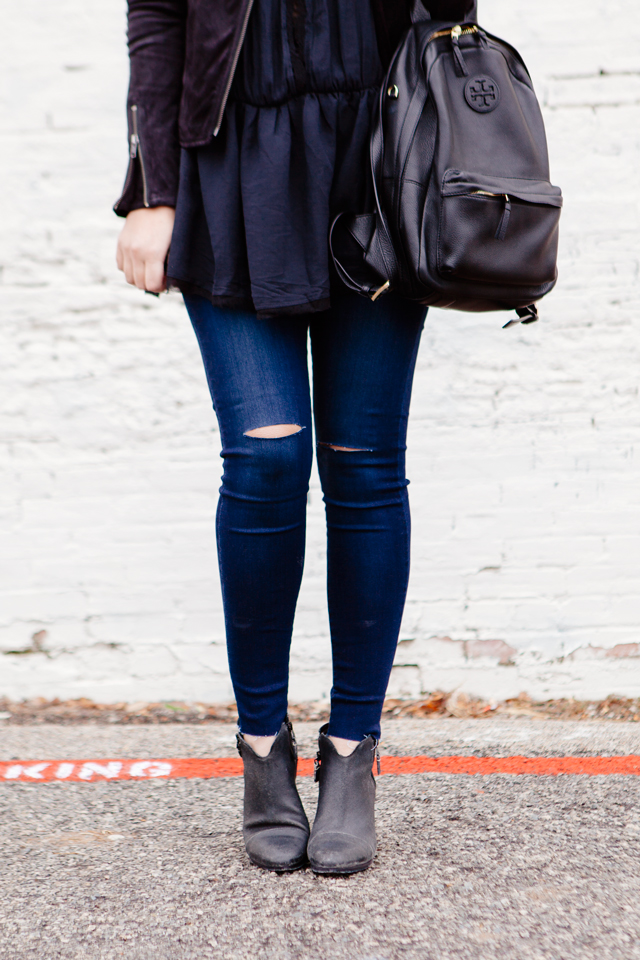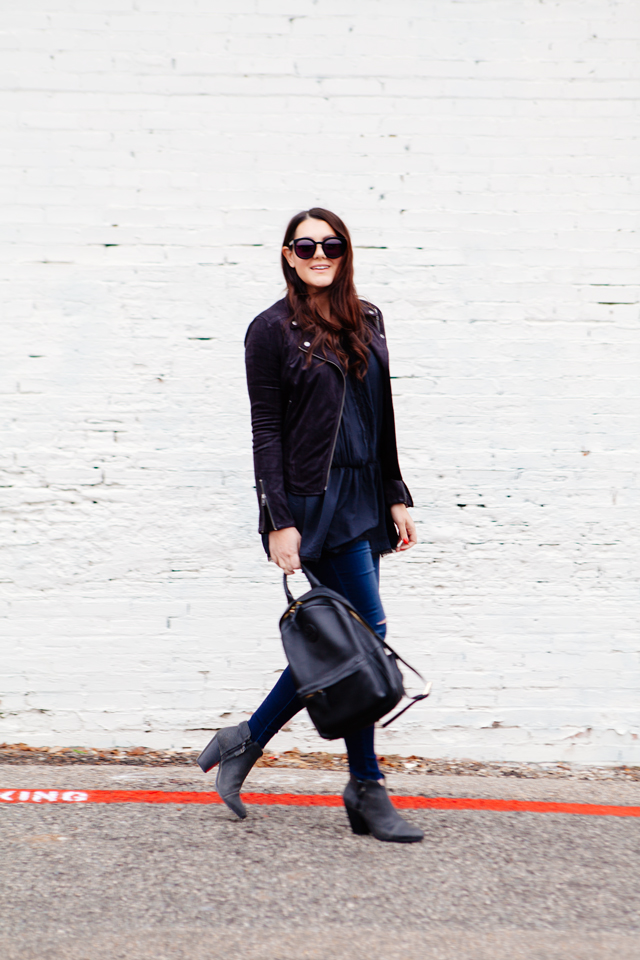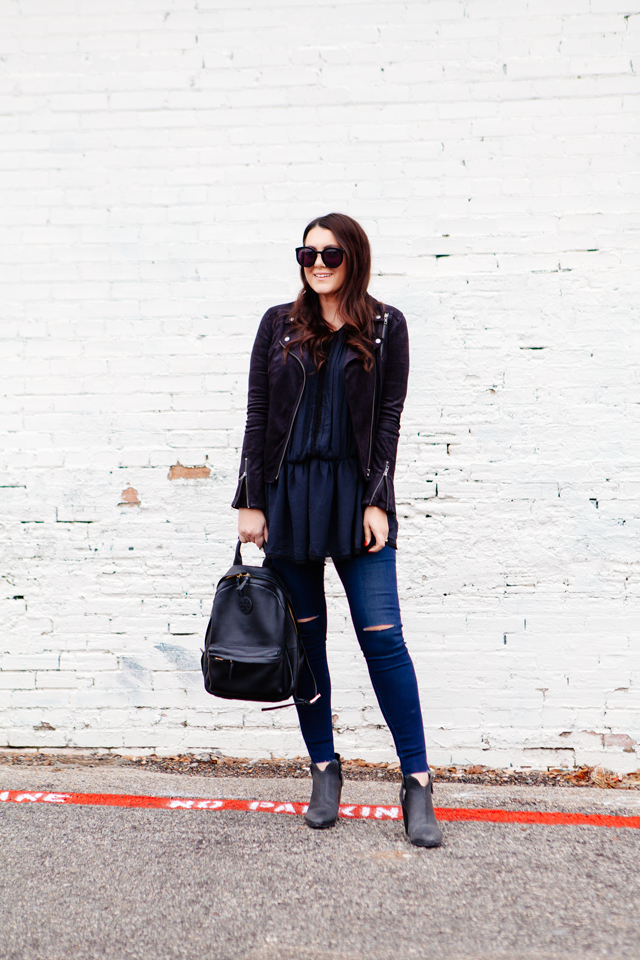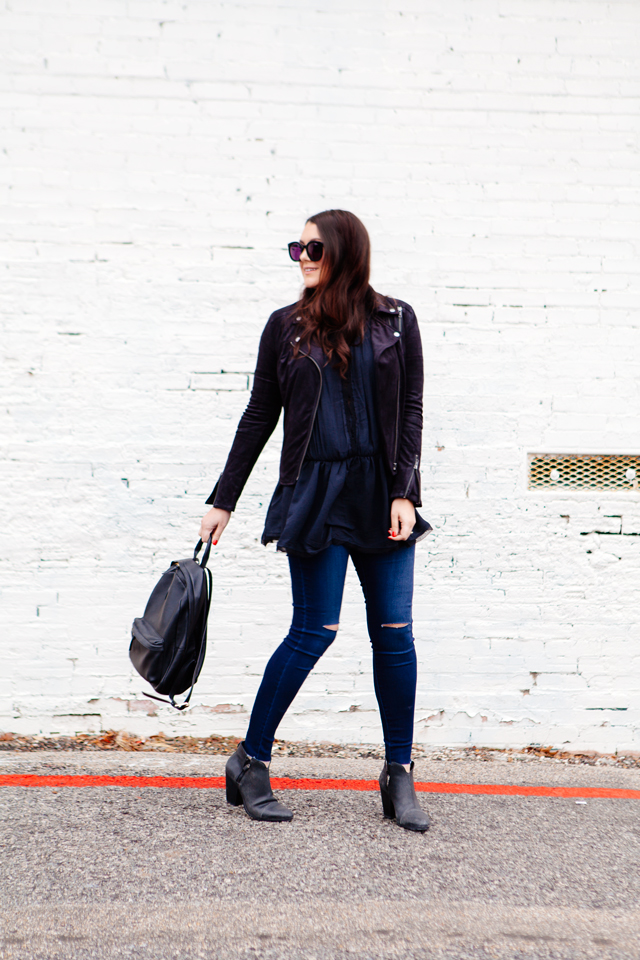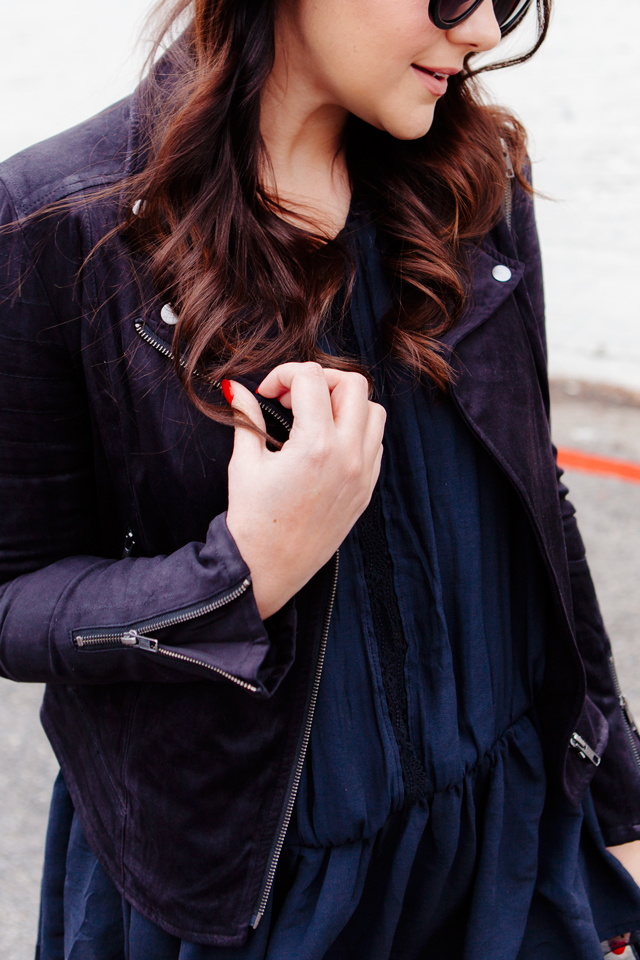 Well it happened. I found the best jeans ever and I am not pulling your jean covered leg. I am dead serious. If you like stretchy denim that holds it's shape and fits like a glove and is flattering, well boy oh boy have I got a pair of denim for you. This perfect pair is  William Rast denim from Macy's, which I've heard of but haven't ever tried on before. I took a chance and bought these online and love them. Like love, love them. I have a deep, dark secret that I love stretchy denim. However, I want to keep this secret to myself. I don't want my jeans to look like leggings, just feel like them. I like my denim to look high-end but sometimes I also want comfort. And let me tell you,  that's exactly what these jeans do and such a good price! I'm already contemplating buying them in black because I love these so much. I'm already mourning the day that I'll have to retire them because I wore them out. That's when you really know you love something, right?
It has been SO dreary here that I just couldn't help myself when I dress in all black today. (This top photographs a more blue-black but I'm pretty sure it's black.) Somedays you just have to give in to the dark side. I added this suede moto as a layer over my tunic. In the winter, I like to layer lighter items like blouses and jackets so that I'm warm but not constrained. You get me right? This faux suede jacket fits perfectly with my tunic. This is one of those combinations you don't ever want to take off.
So if you are still looking for yourself a gift or someone wants a suggestion for you, may I so humbly suggest these jeans. You can thank me later.
*This post is brought to you in collaboration with William Rast x Macy's! Thank you for supporting this blog.